Who's it suitable for?
Sims Urban Oasis is a perfect choice if you are looking for:
A leasehold condominium in Geylang
Proximity to Aljunied MRT Station
Easy access to the CBD and Orchard Road by public transport
Many schools in the area
Accessibility
With Aljunied MRT station located just 500 metres away, residents of Sims Urban Oasis at 14 Sims Drive can easily travel along the East-West Line (EWL). The station is situated near the junction of Sims Avenue and only one stop from the Paya Lebar Interchange. 
You can link to the Circle Line (CCL) at Paya Lebar and easily access any other lines, such as the Downtown Line (DTL) and the Northeast Line (NEL). Alternatively, make use of the bus service to get around Singapore. The nearest bus stop is located just outside the development.
Drivers would also find it convenient to access the Pan Islan Expressways (PIE) and Kallang-Paya Lebar Expressways (KPE), as Sims Urban Oasis is located near the intersection of both. Major roads surrounding the condominium complex, such as Aljunied Road, Sims Ave, and Geylang Road, provide them with top-tier accessibility around the heartland. 
Nearby Amenities
Further developments are expected to be carried out in the nearby Geylang Serai area; it is likely that many new retail and office buildings will be complete, giving residents of Sims Urban Oasis a brand new set of malls which they can explore.
On top of that, the nearby Paya Lebar Interchange is being developed into a commercial centre; located just one MRT stop from Sims Urban Oasis, the area will consist of office buildings, public spaces, and retail developments. 
Other than the office district in Paya Lebar, residents of Sims Urban Oasis will be privy to a 15-minute drive both to the Central Business District and the Orchard Road Area. Should they decide to commute by public transport, it would only take 20 minutes to get to Raffles Place.
Shopping Centres Near Sims Urban Oasis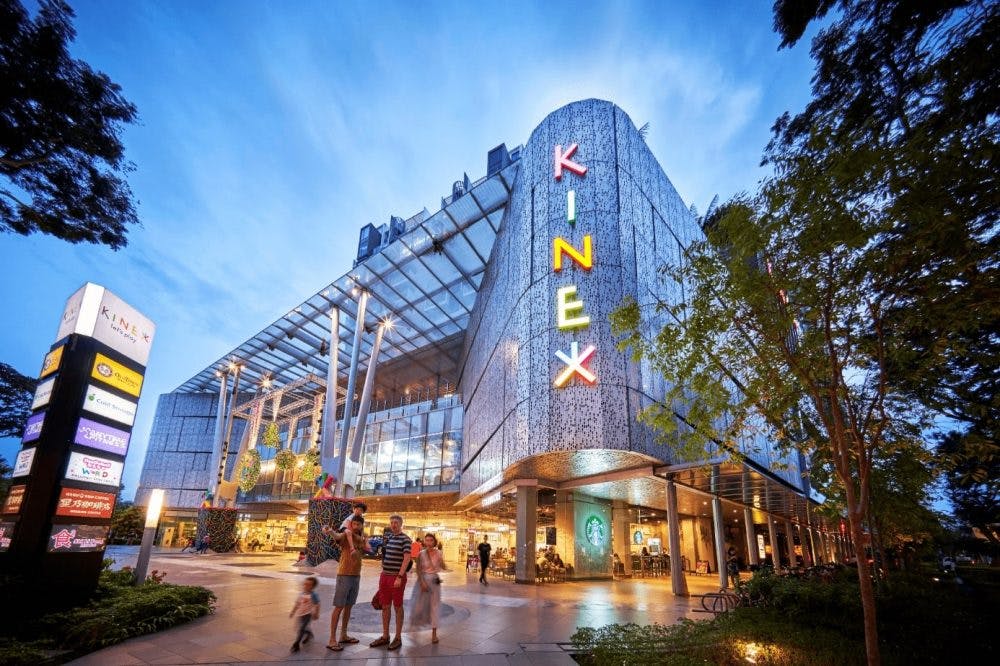 There are shops along Sims Place and Sims Drive, including several florists, minimarts, technology stores, and a branch of Phoon Huat, which sells baking equipment and ingredients. Rest assured, getting daily necessities is all convenient for Sims Urban Oasis residents. 
If you prefer the shopping malls, they are also aplenty in the area. City Plaza and KINEX in Geylang are a short drive away. The malls in the Kallang area, such as Kallang Wave Mall, are nearby. 
Orchard Road Shopping District and Bugis are easily accessible via the MRT line. Orchard Road is dotted with all the fancy shopping malls, while Bugis Street is known for having many small stores crammed side by side – truly a great place for bargain hunters! 
Hawker Centres Near Sims Urban Oasis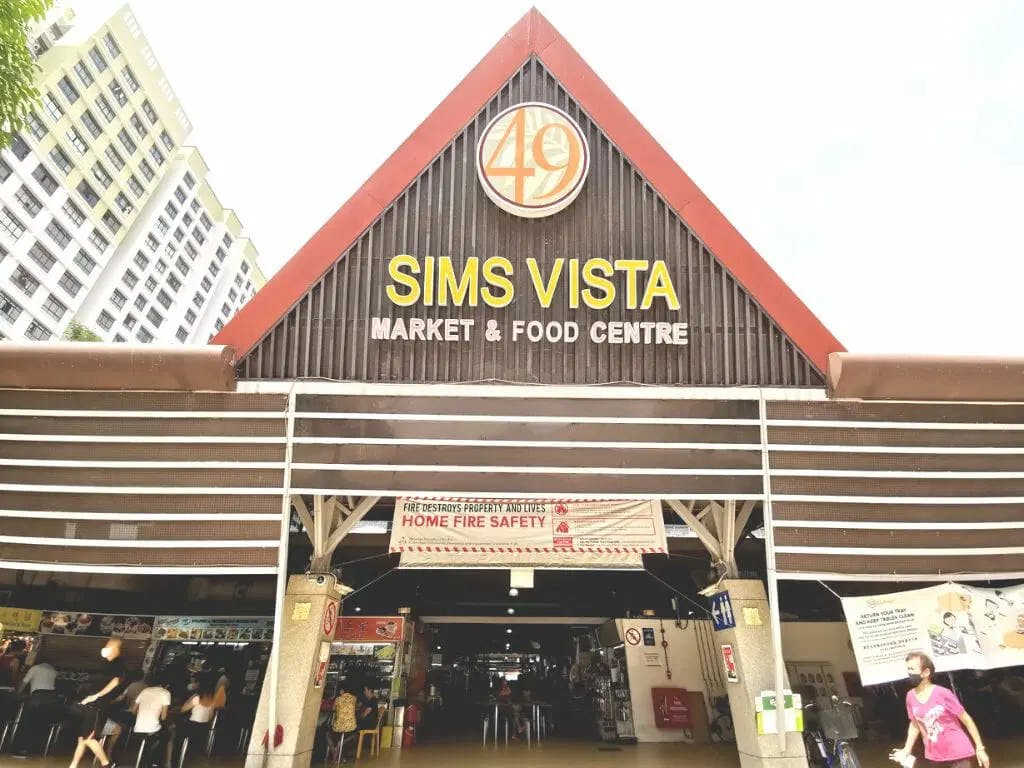 Next door is Sims Vista Market & Food Centre. It is one of the popular food centres, with a friendly, relaxed, laid-back feel which brings more comfort to your comfort food! There are over 70 food stalls in Sims Vista Hawker Centres, and some must-tries include Dubai Express, Tai Dong Teochew Duck Rice, Hao Qing Xiang AMK 628, and Green Chili Chicken Rice.
Residents are quite lucky because there are many hawker centres nearby – not only 2 or 3 but over 10 hawker centres can be found within a 3-kilometre radius of the condominium complex. Circuit Road Market and Food Centre is a great source of local, affordable meals. 
Those stopping by Circuit Road Food Centre should try out the muah chee, or Singapore's version of mochi. Made with glutinous rice flour and traditionally coated with peanuts, this is a local sweet treat that has been passed down through generations. Cheng Mun Kee's Pig Organ Soup is also a crowd favourite at the hawker centre, as is Kim Hai Fried Hokkien Mee.
Schools Near Sims Urban Oasis
Geylang Methodist Primary and Secondary School are within walking distance from Sims Urban Oasis. There are also two primary schools less than one kilometre from the condominium complex.
Working parents with little ones would be glad to know that they only need to cross Aljunied Road and walk a distance to Pu Ti Child Care Centre, where they can easily drop off their children before leaving for work.
In addition, it is extremely easy for school-going children to find their way around as Sims Urban Oasis is well positioned near all kinds of public transport.
Libraries Near Sims Urban Oasis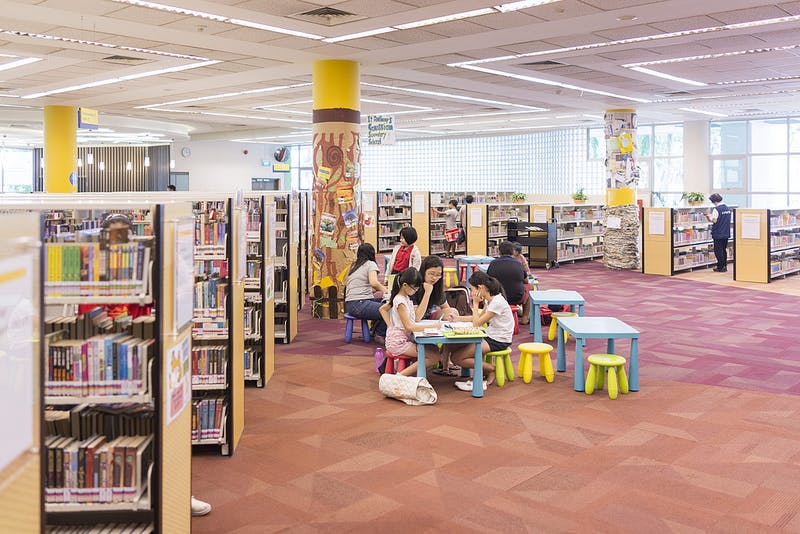 Located a quick drive from home, Geylang East Public Library has a collection of 100,000 publications. The library is the first public library in Singapore to have a special thematic collection on cookery and food-related literature.
There are 2 interest groups in Geylang East Public Library which hold regular meetups for like-minded individuals. The Golden Circle is an English book club for seniors, and Malay in Minutes! is intended for non-Malay speaking adults keen to pick up conversant Malay.
Parks Near Sims Urban Oasis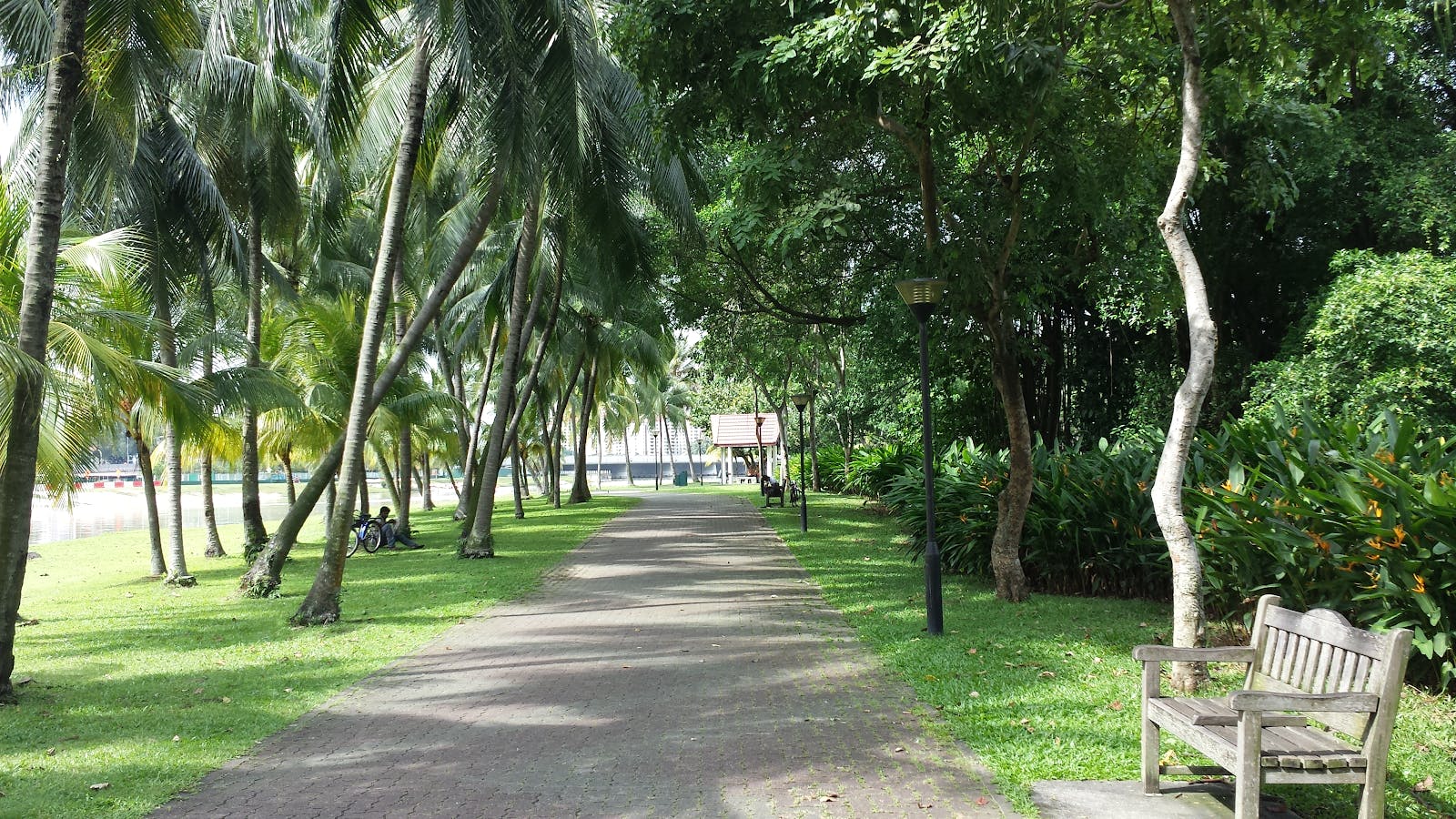 You will find the popular Kallang Riverside Park not far from the condominium complex. It is known as the best place to go among water sports enthusiasts. It is also a good place for bird-watching activities, especially in the migratory season from September to March.
On top of that, Geylang Park Connector is also nearby. Situated between Guillemard Road and Tanjong Rhu, the Geylang PC runs along the Geylang River before heading to Marina Reservoir and connecting seamlessly to Gardens by the Bay via Tanjong Rhu Promenade. 
On a nice sunny day, take a walk and savour the calm and soothing breeze under the shade of the trees! You can also enjoy bird watching under the mature canopy en route to one of the most coveted views of the Singapore city skyline.
Places of Worship Near Sims Urban Oasis
There are 4 churches within a short walking distance from Sims Urban Oasis, namely The Free Christian Church of Singapore, Enjoy Church, New Life Community Church, and Harvester Community Church. Several other churches, such as Grace Bethesda Church, Geylang Church of Christ, and New Horizon Church, are also nearby.
The same goes for temples. Within a kilometre radius, there are at least 10 temples, including Taoist, Buddhist, and Hindu temples. The nearest ones are Cheng Kak Si Temple and Shan Fook Tong Temple, and just a short walk from Sims Urban Oasis. 
As for mosques, Masjid Hadi Mohd Salleh, Jamiyah Islamic Centre, and Masjid Khadijah are only a kilometre away. Friday prayer is way more convenient with these mosques located so close to home! 
Hospitals Near Sims Urban Oasis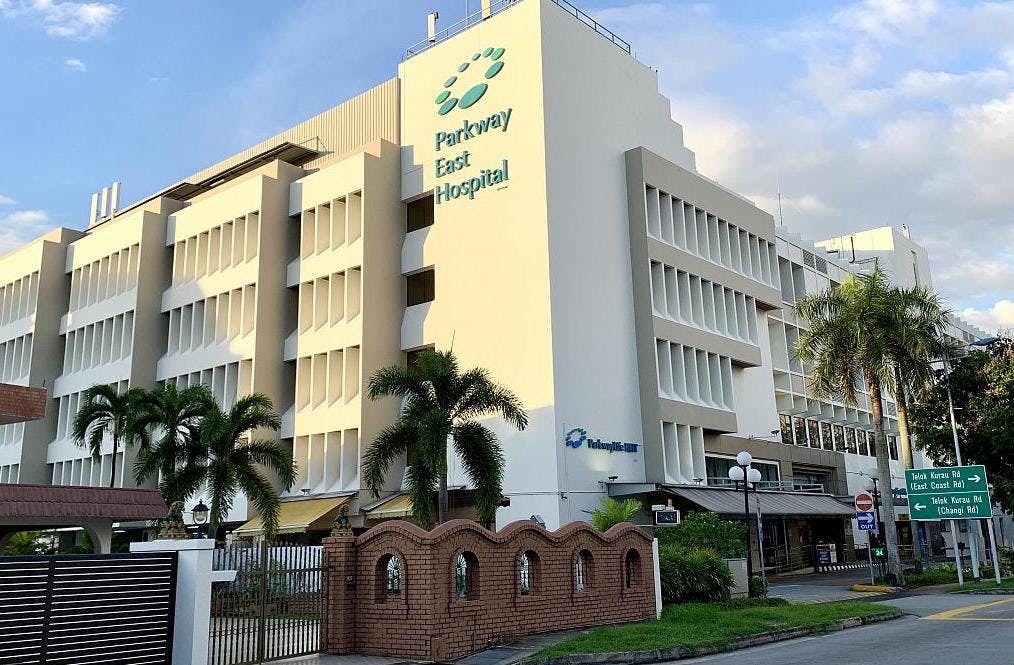 There is a high density of clinics surrounding Sims Urban Oasis, which ranges from general practitioners to specialist clinics. The Medical and Aesthetic Clinic is within walking distance of the condominium complex. 
If you prefer a full-facility hospital, there are some options as well. Martin St Peter's Hospital, East Shore Hospital, Mount Elizabeth Hospital, Farrer Park Hospital, and Parkway Hospital are all within a 5-kilometre radius of the development.