Who's it for?
The Orient is a perfect choice if you are looking for:
Exclusive residential development in Pasir Panjang
Tranquil surrounding yet convenient location
Great investment opportunity near the Greater Southern Waterfront
Accessibility
The Orient is situated 350 metres away from Haw Par Villa MRT along the Circle Line (CCL). It is 3 stops away from Buona Vista MRT which is an interchange for the CCL and East-West Line. The Harbourfront MRT station, where you can access the North-East Line, is also a few stops away from Haw Par Villa MRT. Alternatively, several bus stops and bus services are available right at the doorstep of The Orient condominium. As for vehicle owners, the West Coast Highway is just a 2-minute drive from the development.
Nearby Amenities
The Orient is located in such a prime location that offers residents easy access to an array of commercial hubs, business parks, and educational institutions. Coupled with an excellent transport network, everything is within reach of The Orient. On top of that, the government's plan to move the ports from Pasir Panjang and Tanjong Pagar to Tuas to make way for the Greater Southern Waterfront is set to transform the area. You can expect new commercial, cultural, and entertainment facilities to open up on your doorstep.
Schools Near The Orient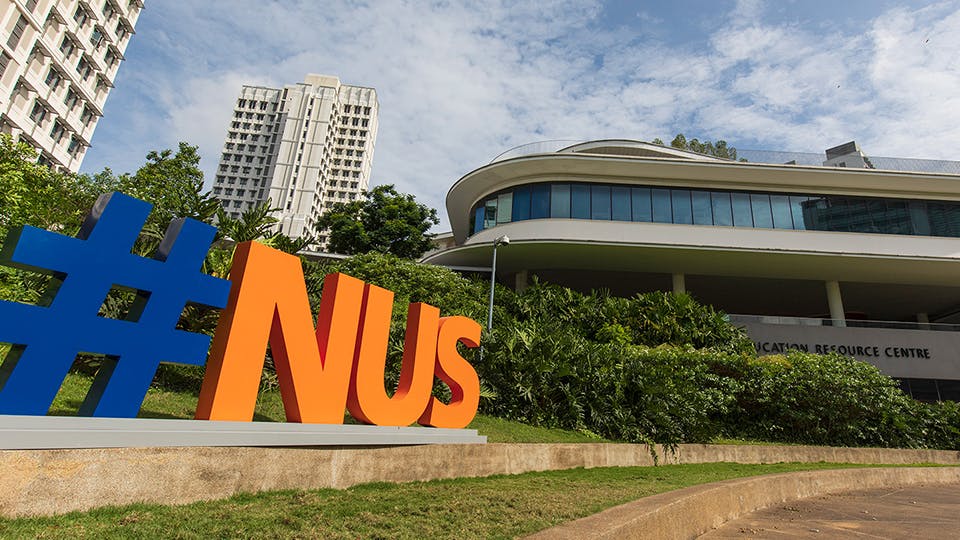 Educational establishments are also prominent in the area with an extensive number of reputable primary and secondary schools along with colleges and universities located close by. One of the most popular ones, the National University of Singapore, is located just a short drive away from The Orient. NUS has consistently been considered as being one of the most prestigious academic institutions in Asia-Pacific as well as the world.
Here is a list of educational institutions near The Orient:
Curtin Singapore (1.3km)
National University of Singapore (1.8km)
NUS Business School (2km)
Kent Ridge Secondary School (3.5km)
Fairfield Methodist Primary School (3.6km)
Fairfield Methodist Secondary School (3.6km)
North London Collegiate School (4.2km)
Blangah Rise Primary School (4.6km)
New Town Secondary School (4.6km)
Grace Orchard School (4.8km)
Tanglin Secondary School (4.8km)
Dover Court International School (5.3km)
Shopping Centres Near The Orient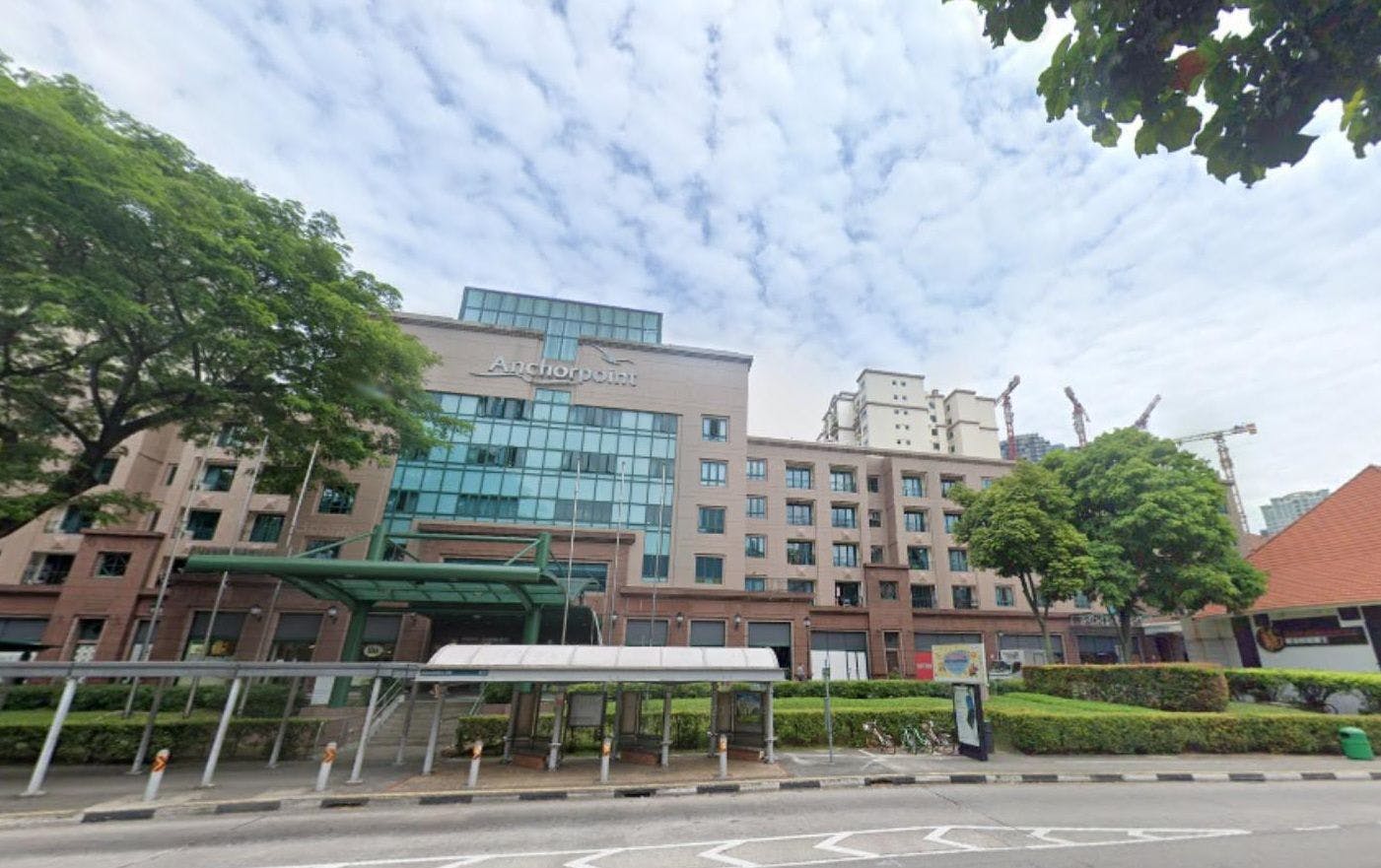 Viva Vista Shopping Mall is located just a short stroll away from The Orient. It is a close-knitted community shopping centre along South Buona Vista Road that caters to your daily needs. If you are looking for more retail options, Alexandra Retail Centre offer a more comprehensive array of stores. This 3-storey retail centre offers a varied mix of food and beverage outlets, supermarkets, lifestyle, services and retail tenants. And if you do not mind getting a little bit further, Queensway Shopping Centre and Anchorpoint Shopping Centre can also be great destinations for your shopping spree!
Here is a list of shopping centres near The Orient:
Viva Vista Shopping Mall (350m)
Alexandra Retail Centre (2.7km)
Telok Blangah Mall (3.2km)
West Coast Plaza (3.9km)
Queensway Shopping Centre (4km)
Alexandra Central Mall (4.4km)
Anchorpoint Shopping Centre (4.4km)
Hawker Centres Near The Orient
Pasir Panjang Food Centre consists of rows of interesting food stalls, with grub ranging from salt-baked crabs to char kway teow topped with a mountain of green vegetables. It is located a short drive away from The Orient, and it is the perfect place if wet Hokkien mee has always been your thing.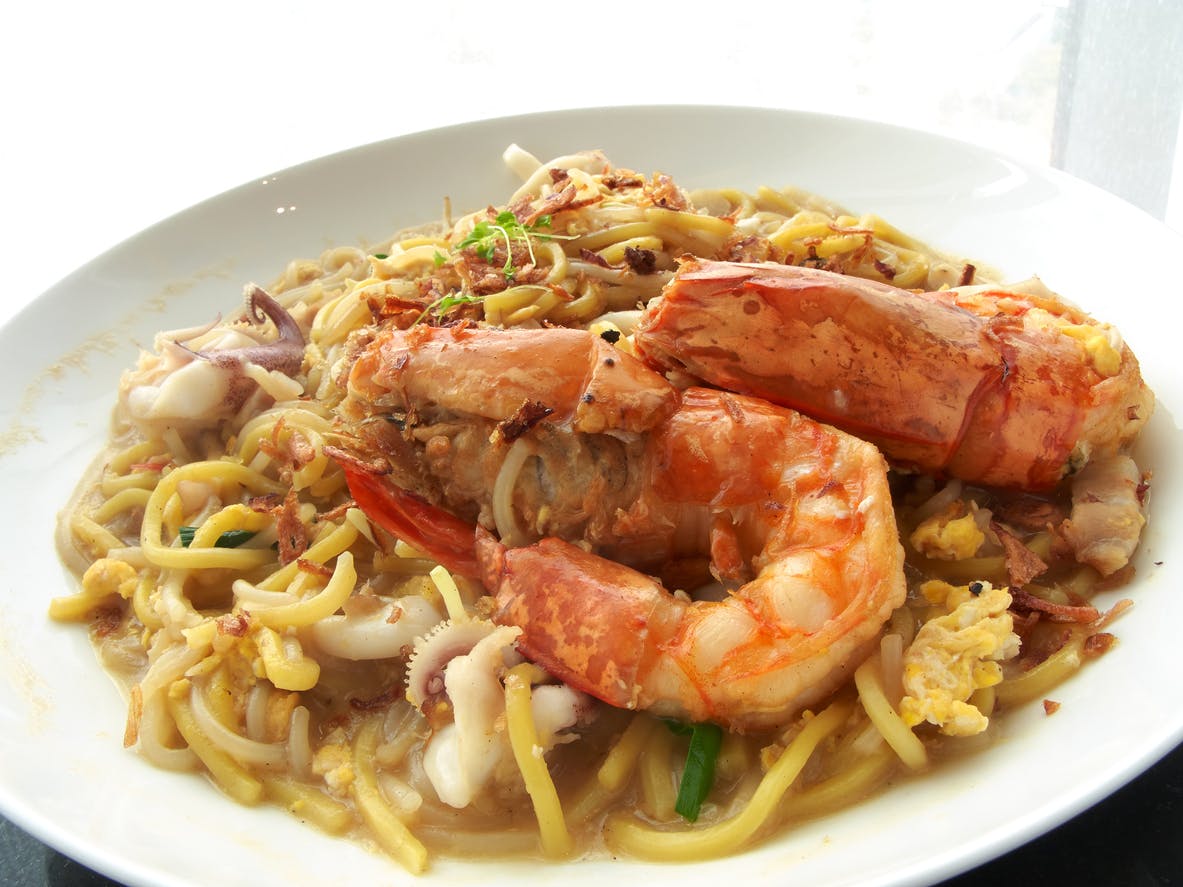 Head to Seng Huat Hokkien Mee stall and get yourself a bowl of rich prawn broth with all the prawns, pork belly, yellow noodles, and the thick bee hoon. Another popular stall is Yusoff Haji Jalal Satay. It has been around for generations, and the flavour of their satay remains the same until the present day. 
It is such a treat for food lovers to have more than one hawker centre within the vicinity. Just a little bit further, you will find the famous ABC Brickworks. Many have claimed that the food centre is really worth travelling to even though you do not live in the area.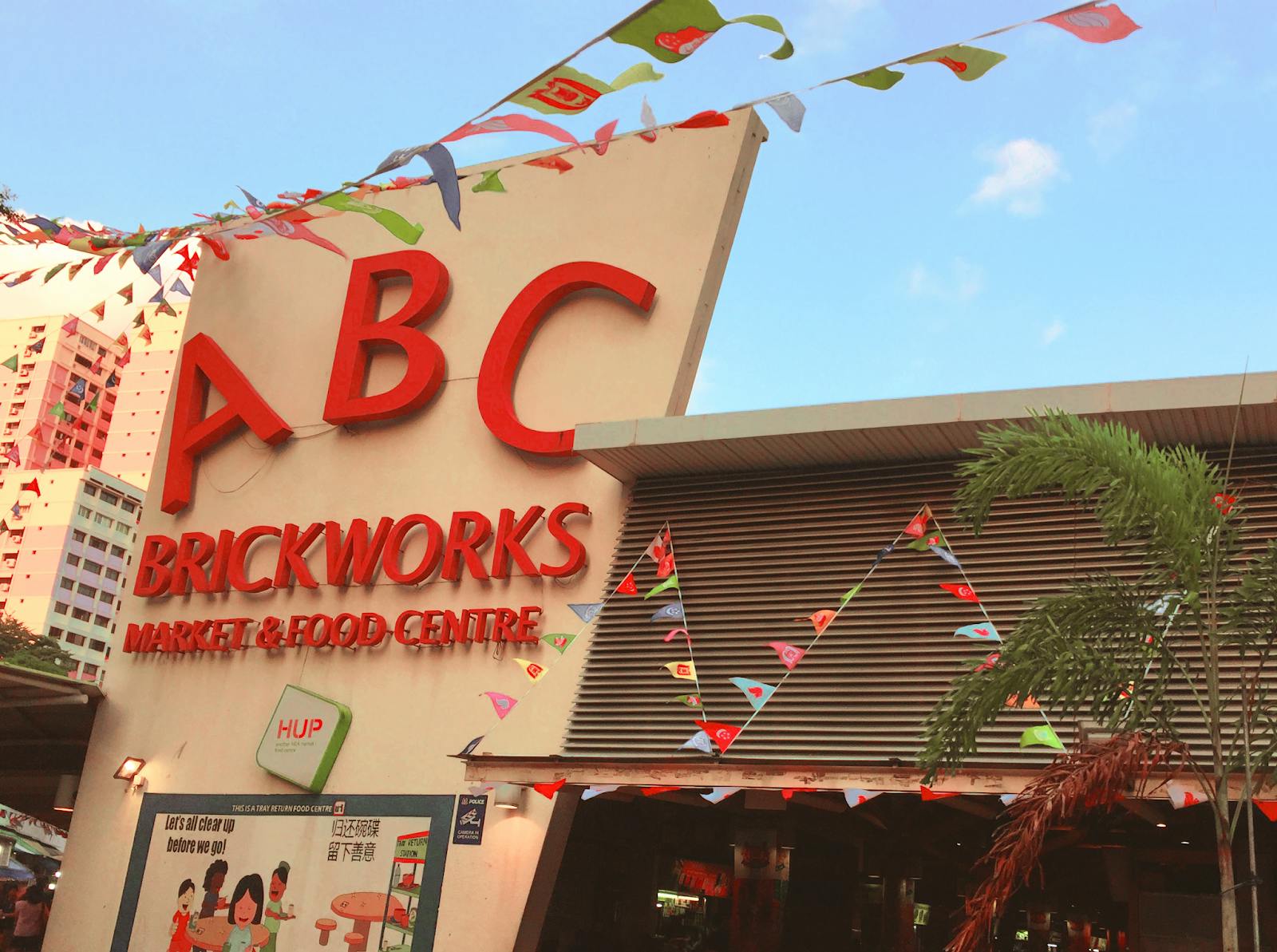 ABC Brickworks has around 100 different stalls selling a myriad of moreish multi-cultural delights such as the tongue-tingling Penang assam laksa, ripping-hot naan, succulent roasted, meats, and comforting herbal soups. 
Here is a list of hawker centres near The Orient:
Pasir Panjang Food Centre (1.5km)
Telok Blangah Food Centre (3.2km)
ABC Brickworks (4.2km)
Ayer Rajah Food Centre (4.9km)
Parks Near The Orient
One of the perks of living in The Orient is that you will always be close to nature. Kent Ridge Park, a historical park where one of the last battles for Singapore was fought during World War II, is located just a kilometre away. It is a great place for a family's day out, and a perfect place for the history buffs to learn about the heritage of Singapore!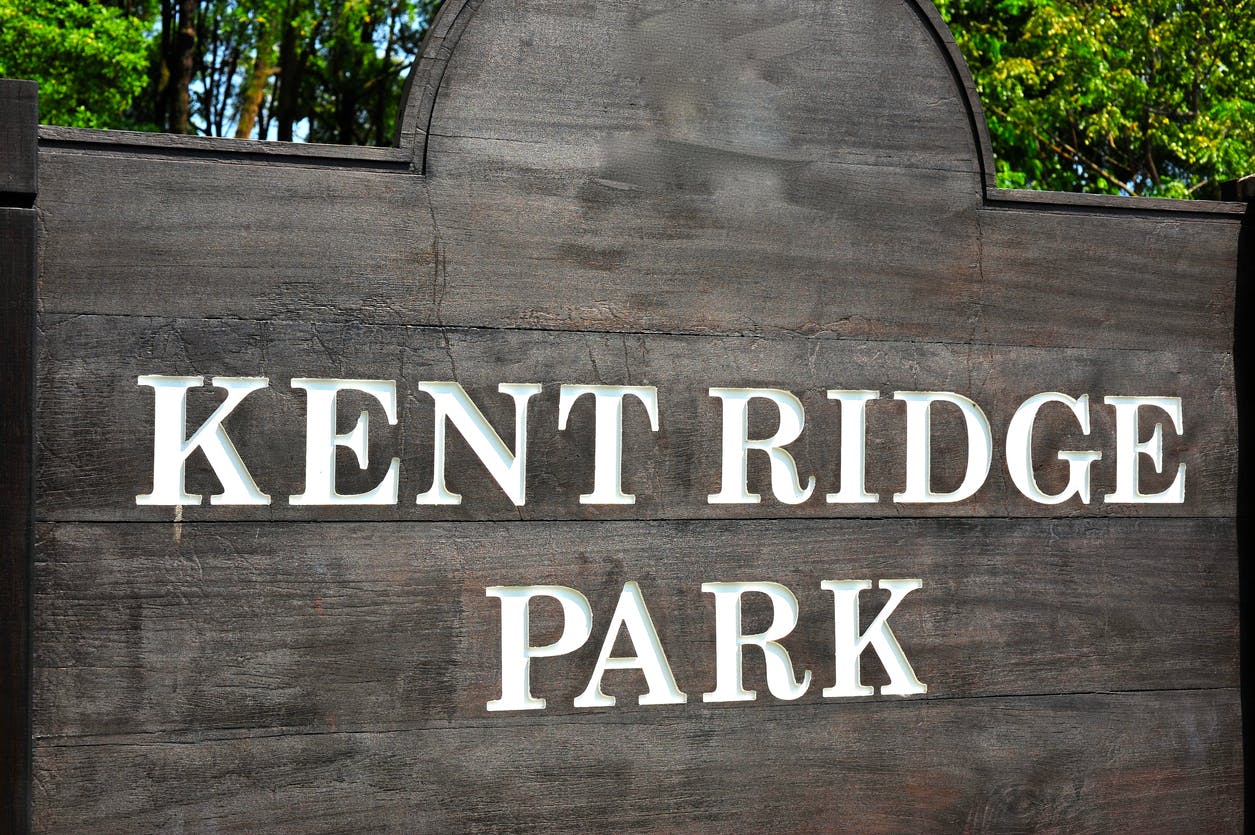 Featuring natural vegetation and high biodiversity of wildlife, Kent Ridge Park is also a favourite of nature lovers. On the eastern side of the park towards the valley is a natural pond teeming with turtles and fish. There is also the Canopy Walk which allows you to get to HortPark via a 280-metres long elevated broadwalk. Get ready to catch some sights of sunbirds, doves, squirrels, lizards, and white-crested laughing thrush along the way! 
Kent Ridge Park is not the only lush greenery you can find in the area, obviously. There are numerous other parks near The Orient. Here is a list of the parks located close to the development:
Kent Ridge Park (1.1km)
Jambol Place Park (1.3km)
HortPark (2km)
Pasir Panjang Park (2.1km)
West Coast Park (2.3km)
Clementi Woods Park (3.9km)
Telok Blangah Hill Park (4.6km)
Places of Worship Near The Orient
Located just a short stroll away from The Orient is the Brethren Church. Pasir Panjang Hill Brethren Church has been around since the '60s and growing in number and size over the years. It has numerous programs for toddlers and children as well as services in different languages. 
You can also find mosques and temples in the vicinity of The Orient. Here is a list of places of worship near the condominium development:
Pasir Panjang Hill Brethren Church (350m)
Masjid Ahmad (700m)
Poh Ern Shih (1km)
Church of Christ Pasir Panjang (1.3km)
Masjid Hussain Sulaiman (1.9km)
Pasir Panjang Christ Church (2.2km)
Sri Muneeswaran Temple (5.1km)
Tiong Ghee Temple (5.4km)
Hospitals Near The Orient
Residents of The Orient are lucky to have Alexandra Hospital just a short drive away from home. The 326-bedder facility is under the National University Health System (NUHS) and provides one-stop comprehensive care from acute, sub-acute, to rehabilitative settings. Alexandra Hospital is also the first integrated general hospital, where the need for a patient to transfer to another healthcare institution is reduced.