Who's it for?
Alkaff Oasis is a perfect HDB project if you are looking for:
Multigenerational family housing in Bidadari Estate
Excellent HDB facilities such as sky terraces, roof gardens, and multi-storey car parks
Spacious units including 2-room Flexi, 3-, 4-, 5-room, and 3Gen flats
Public housing in District 13 with eco-friendly features
Close proximity to Woodleigh and Potong Pasir MRT stations
Accessibility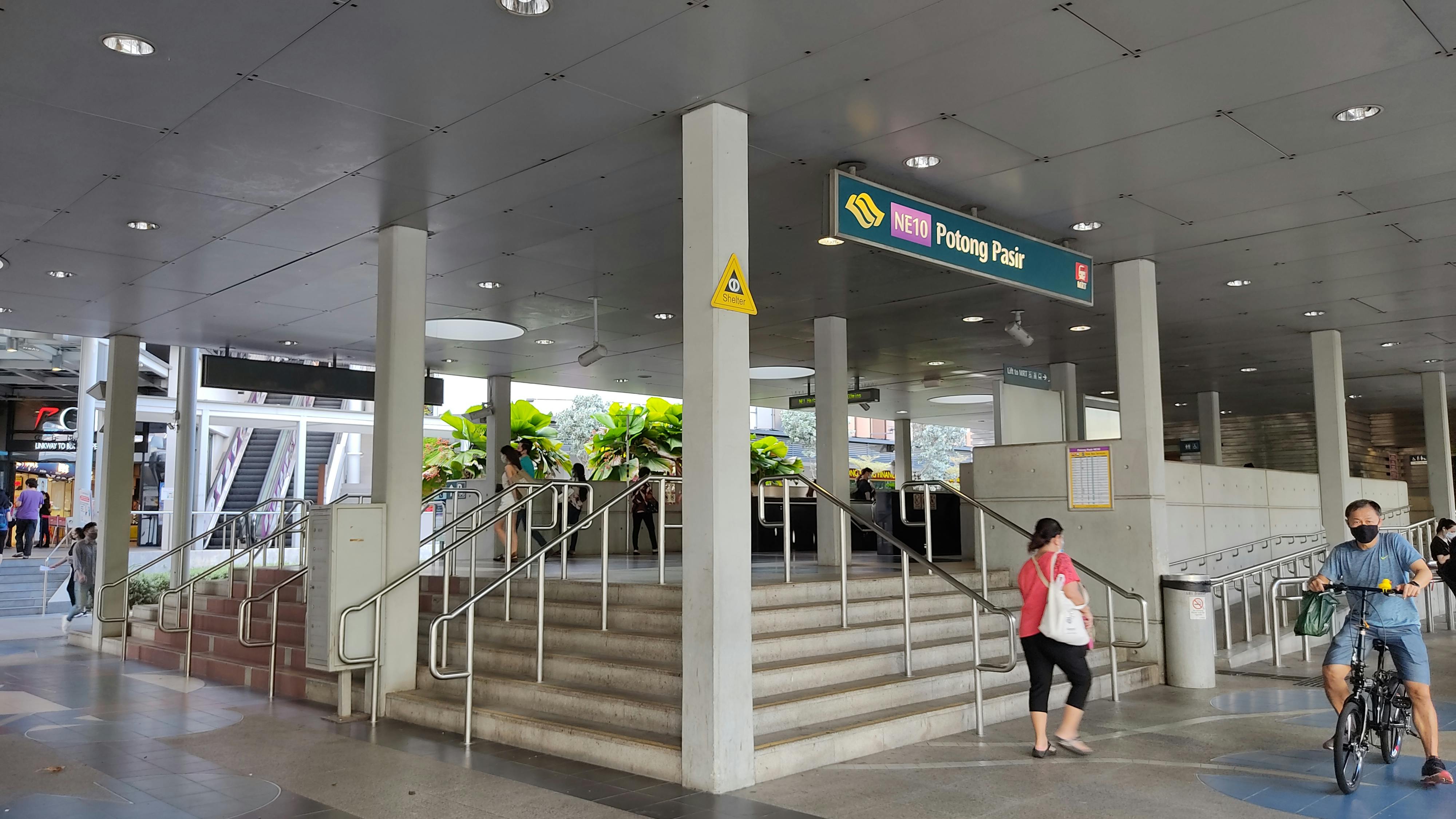 Alkaff Oasis, the second project under HDB's Bidadari Masterplan, is situated at the junction between Bidadari Park Drive and Alkaff Crescent. It is within walking distance to both Potong Pasir and Woodleigh MRT stations along the North-East Line (NEL).
The nearest one, Potong Pasir MRT Station, is 800 metres away from Alkaff Oasis. Potong Pasir MRT Station is two stops to Serangoon Interchange, which connects you with the Circle Line (CCL) and is integrated with the NEX shopping mall. Four stops in the other direction is Dhoby Ghaut, which connects you to the North-South Line (NSL), Orchard Road, and the CBD. 
Bidadari Integrated Transport Hub, an underground bus interchange in the basement of Woodleigh Village, is also within walking distance from Alkaff Oasis. This Bidadari Bus Interchange allows residents to transfer conveniently from the rail network to the bus services and vice versa. 
As for drivers, the PIE and CTE are easily accessible from Alkaff Oasis. Orchard Road and the CBD are accessible within a short 8 to 11-minute drive, while Changi Airport is about 19 minutes drive away via the PIE.
Nearby Amenities
Alkaff Oasis is ideally situated in terms of both access to dining and grocery shopping options in its immediate vicinity. NTUC at Potong Pasir Community Club, for example, can be the place for residents to do their grocery runs.
Located close to so many public amenities in Toa Payoh Town, Alkaff Oasis is just minutes away from a world full of convenience and excitement. On top of that, Bidadari being a new estate in the Central Region means boundless opportunities for development.
Schools Near Alkaff Oasis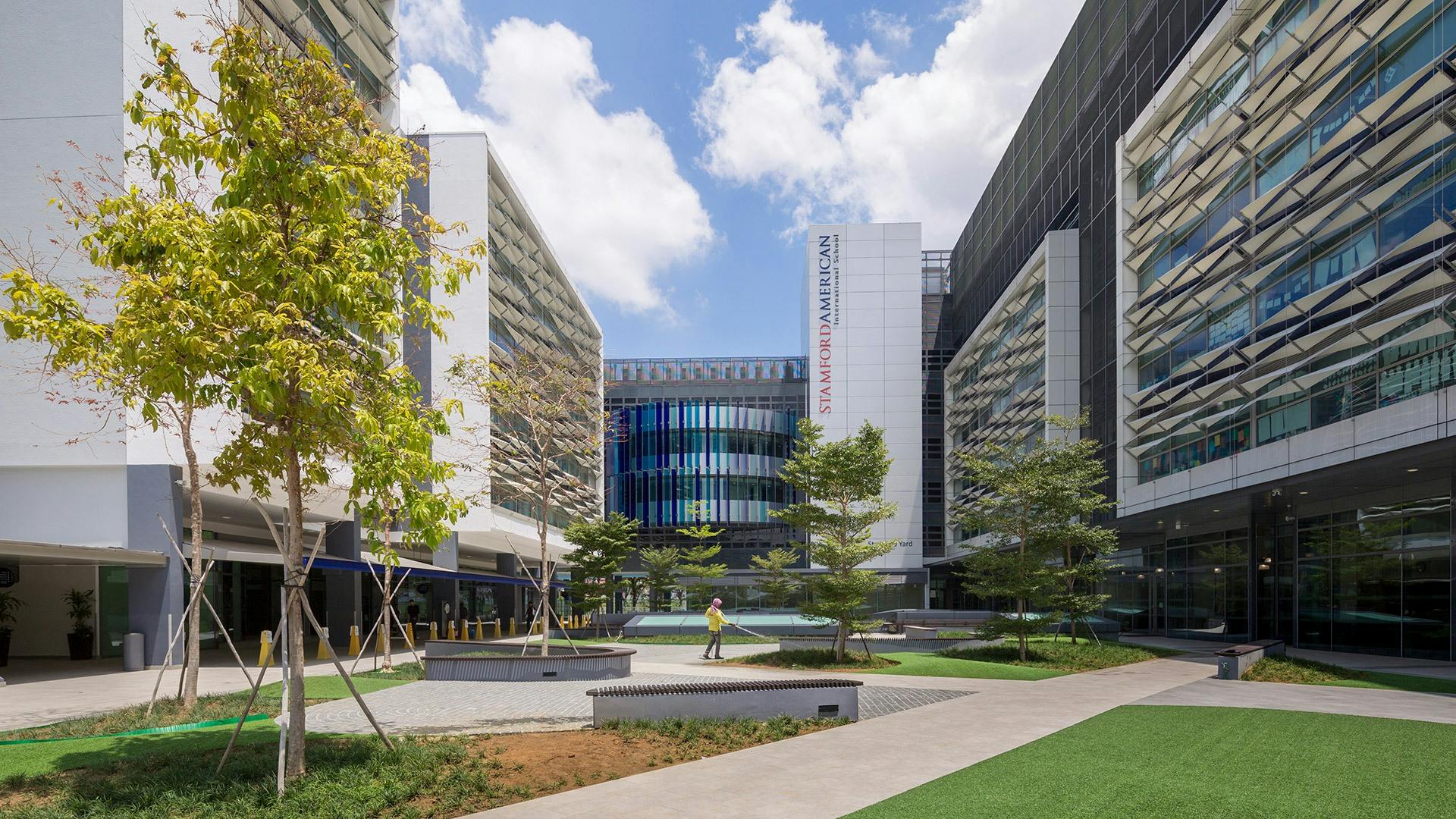 Looking to enrol your child in a school? A wide array of educational institutions can be found in the vicinity of Alkaff Oasis. Within a 3-kilometre radius, you can find public schools, international schools, universities, and special education schools. 
St Andrew's Village which houses St Andrew's Junior School, St Andrew's Secondary School, and St Andrew's Junior College is only a kilometre away from home. Parents wishing to enrol their children to St Andrew's Schools may find Alkaff Oasis attractive location-wise. 
Other popular schools such as Maris Stella High School, Cedar Girls' Secondary School, and Stamford American International School are also nearby. Here is a list of schools near Alkaff Oasis:
Stamford American International School (850m)
St Andrew's Secondary School (1km)
St. Andrew's Junior School (1.1km)
Ascension Kindergarten (1.4km)
Cedar Primary School (1.6km)
Maris Stella High School (1.8km)
Bartley Secondary School (2.1km)
Canossian School (2.5km)
St Margaret's Primary School (2.6km)
Pei Chun Public School (2.6km)
First Toa Payoh Primary School (2.7km)
Shopping Centres Near Alkaff Oasis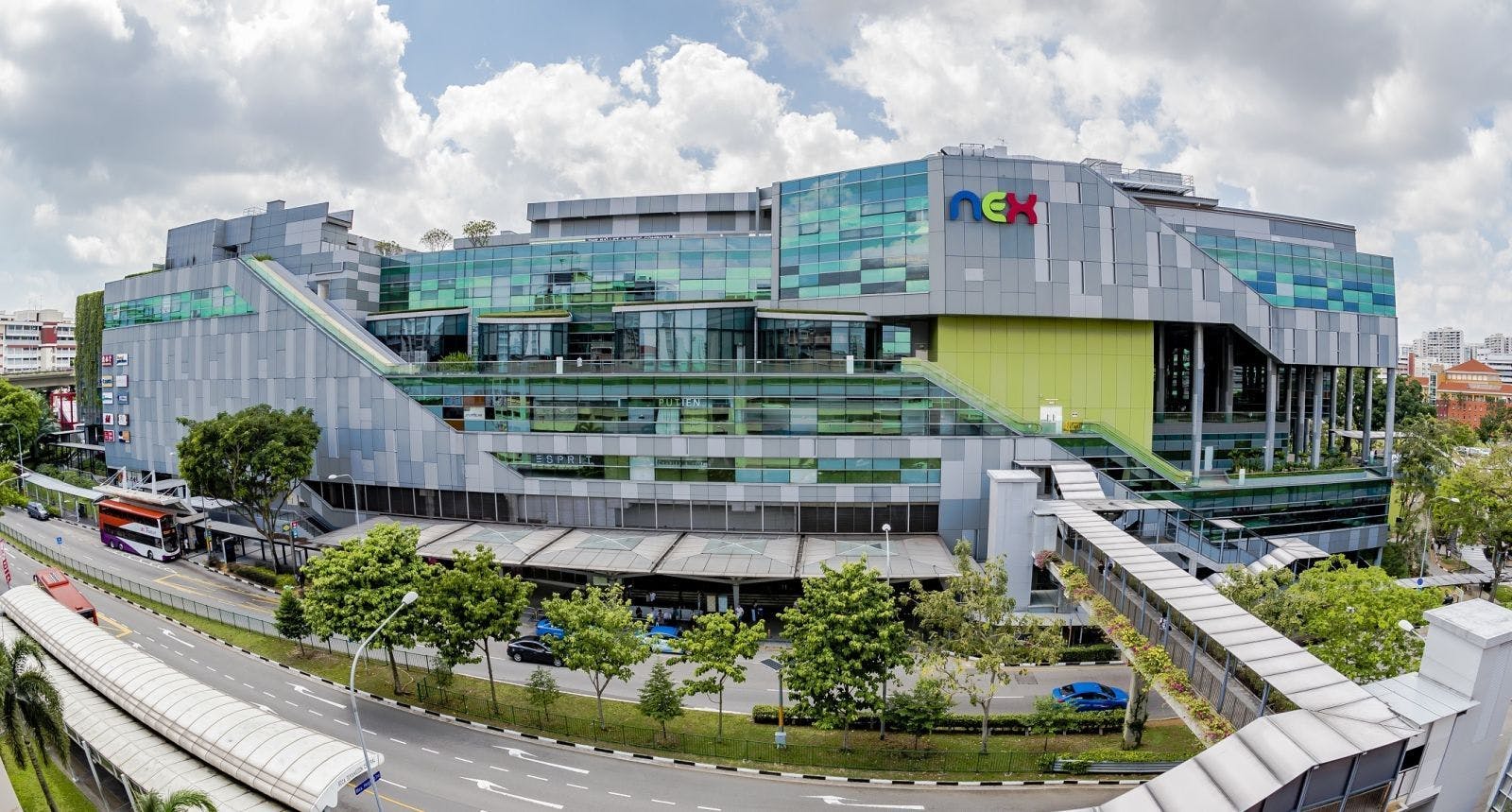 Shop to your heart's content as mega shopping centres such as NEX Shopping Mall is located nearby. You can find Sephora, H&M, Uniqlo, and many other retail outlets at NEX. The Poiz Centre on Meyappa Chettiar Road can also be an alternative option for it is located nearer to Alkaff Oasis. 
If you would like to have a unique shopping experience, head to the Woodleigh Mall which is located just a short stroll away. It offers a combination of nature and lifestyle options all under one roof. You can find alfresco dining, retail, health and wellness and enrichment centres, and many other things.
Here is a list of shopping malls near Alkaff Oasis:
The Poiz Centre (700m)
Woodleigh Mall (700m)
Macpherson Mall (1.9km)
NEX Shopping Mall (2.4km)
Bendemeer Mall (2.7km)
Hawker Centres Near Alkaff Oasis
Geylang Bahru Food Centre is the place you would love to be when you want something tasty, hearty, and affordable. Just a short drive away from Alkaff Oasis, it offers a variety of tempting food options, from local delicacies to international favourites. 
While you are here, do not miss the carrot cake from Guan Hin. Unlike most stalls that use factory-made radish cakes, Guan Hin Carrot Cake makes them from scratch daily. This explains why the bits of kueh are significantly chunkier, softer, and fluffier.
Lorong 8 Toa Payoh Hawker Centre is one of the most popular hawker centres in the neighbourhood. Everyone would easily find their favourite food in this place–lor mee, beef noodles, kway chap, you name it.
For more references, here is a list of food centres near Alkaff Oasis:
Geylang Bahru Market & Food Centre (2.2km)
Toa Payoh Lor 8 Market & Food Centre (2.7km)
Circuit Road Market & Food Centre (3.2km)
Upper Boon Keng Market & Food Centre (3.2km)
MacPherson Market & Food Centre (3.3km)
Parks Near Alkaff Oasis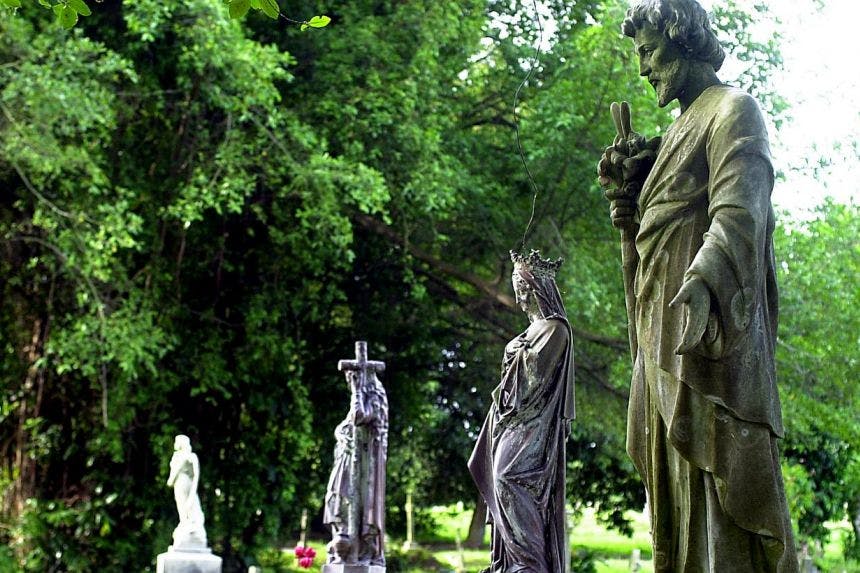 Living in Alkaff Oasis, expect the 10-hectare Bidadari Park so close to home. Featuring the new Alkaff Lake, spacious open lawns of 350 mature trees including Tembusu, a 700-metre heritage walk, and 6 kilometres of wooded experiential trails to observe flora and fauna, the park is a dream come true for every nature lover.
On top of that, Bidadari Park will be a haven for bird lovers! You can conveniently watch migratory birds from the observation decks, viewing sheds, and pavilions that are scattered around the park.
Libraries Near Alkaff Oasis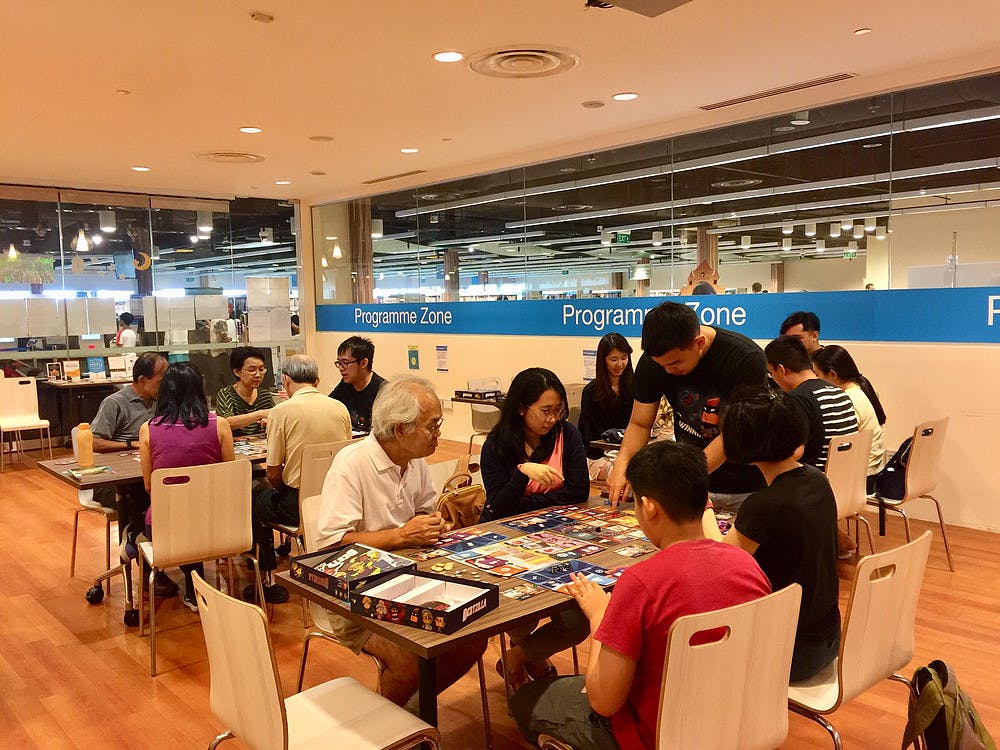 Located on the rooftop of NEX shopping mall, Serangoon Public Library is easily accessible to Alkaff Oasis residents as well as commuters passing through Serangoon's transport epicentre. Housing more than 180,000 items for readers of all age groups, the library has a wide collection of books, magazines, and audio-visual materials. 
Other than being well placed to nurture the joy of reading and learning in its community, Serangoon Public Library also houses a board game group. It is facilitated by the Singapore Boardgames Meetup Group.
The sessions are held on every 3rd Sunday of every month from 2 – 6 pm where participants get to play a wide range of board games. Suitable for teens, adults, and older children with their parents, this programme promotes learning and social bonding through play.
Places of Worship Near Alkaff Oasis
Located just 800 metres away from Alkaff Oasis is Masjid Alkaff Upper Serangoon. Masjid Muhajirin, which is a part of the Toa Payoh Heritage Trail for its rich history, is also nearby. It is situated side by side with Madrasah Irsyad Zuhri Al-Islamiah and the headquarters of Majlis Ugama Islam Singapura (Muis), all in the Singapore Islamic Hub complex. 
The People's Presbyterian Church, Calvary Baptist Church, Charis Assembly of God Church, and 2 other churches are all within a 2-kilometre radius of Alkaff Oasis. Several Hindu, Buddhist, and Taoist temples can be found in the vicinity.
Here is a list of places of worship near Alkaff Oasis:
Masjid Alkaff Upper Serangoon (800m)
Sri Siva Durga Temple (1km)
The People's Presbyterian Church (1.2km)
Calvary Baptist Church (1.2km)
Charis Assembly of God Church (1.4km)
Church of the Ascension (1.4km)
Chapel of the Resurrection (1.5km)
Meow Im Kok Yuen Temple (1.8km)
Huang Lao Xian Shi Temple (2km)
Sallim Mattar Mosque (2.5km)
Poh Chung Tian Chor Sian Tong (2.6km)
United Five Temples of Toa Payoh (2.6km)
Jin Long Si Temple (2.9km)
Masjid Muhajirin / Singapore Islamic Hub (3km)
Hospitals Near Alkaff Oasis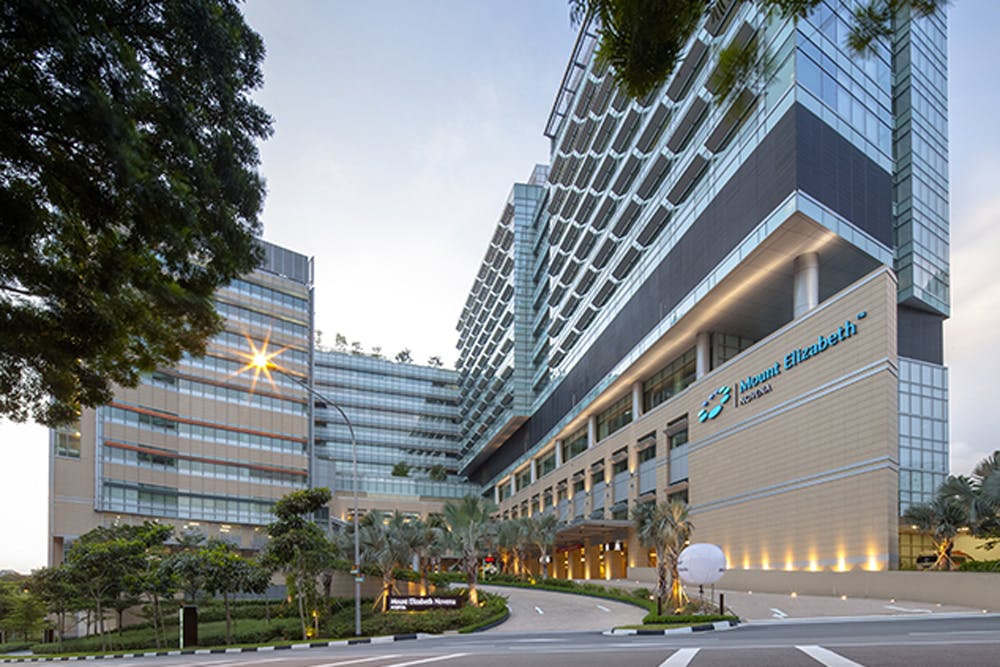 Alkaff Oasis is surrounded by numerous medical facilities ranging from clinics, polyclinics, and medical centres to private hospitals. The nearest clinic, Potong Pasir Medical Clinic, is only a short walk away from Alkaff Oasis. 
Bigger medical facilities such as Kwong Wai Shiu Hospital, Farrer Park Hospital, and Tan Tock Seng Hospital are only a short drive away as well, ensuring convenience when residents of Alkaff Oasis are out for medical assistance. 
Here is a list of healthcare facilities near Alkaff Oasis:
Potong Pasir Medical Clinic (800m)
Ban Kok Clinic & Surgery (900m)
Goh Medical Clinic (1km)
Parkson Medical Clinic & Surgery (1.1km)
Kwong Wai Shiu Hospital (1.4km)
Kallang Polyclinic (3.6km)
Farrer Park Hospital (4.4km)
Tan Tock Seng Hospital (4.8km)
Mount Elizabeth Novena Hospital (4.8km)