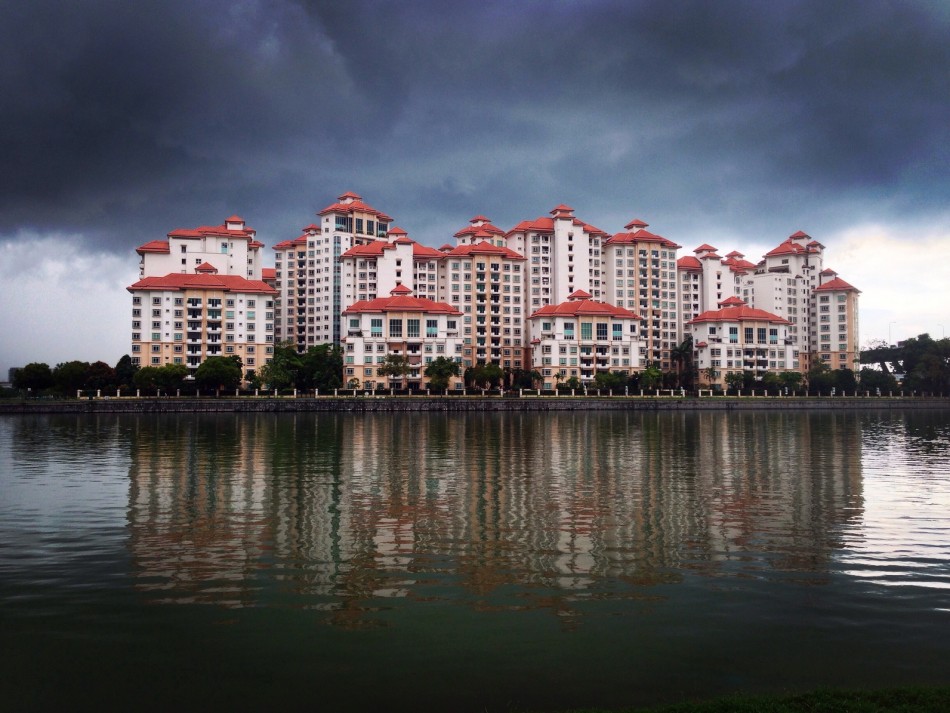 Repurposing a house or burial ground is a good way to meet the angry souls of wronged victims, according to every horror movie ever. It's also a good way to raise land value, which is why horror writers are the natural enemies of property developers (seriously, I can't think of a worse idea than Stephen King setting up a real estate firm.) Let's look at the price impact on Singapore:
What's wrong with living near a burial plot / columbarium?
A good way to describe property values is 80 percent location, 20 percent psychology. There's no logical reason why burial grounds should impact residential housing: the residents there are the most quiet neighbours you can find.
But logic has nothing to do with it. Recall the incident involving Fernvale Lea in 2015: after it was revealed a nearby temple would have a columbarium, furious residents insisted on refunds for their HDB flat purchases. The cited reasons were Feng Shui and traffic congestion, which is an elaborate way of saying "it seems creepy to live near the dead."
Feng Shui, which has a sizeable following, has always advised against having homes near burial grounds. Cemeteries are thought to be fonts of Yin energy, which in excess amounts bring sickness, lethargy, and an urge to shop at Hot Topic.
Mysticism is not our strong suit at 99.co. But understanding buyers' psychology is, and here's the kicker: whether or not you believe in the effects of Feng Shui, it can sometimes affect your home value. Even if you don't believe it personally, it doesn't change the fact that future buyers or tenants might.
That's the problem with assets like housing: market sentiment is often a self-fulfilling prophecy. Some buyers will be put off by the idea of living near the dead, and there's nothing that can be done about that.
The question is, how much does it affect property prices? And for how long?
Some of the most valuable properties sit on former cemeteries
Bishan suffered the cemetery issue in 1981, when Peck San Theng (the old name for Bishan) was exhumed to make way for housing. Today, properties like Sky Habitat in Bishan fetch around $1,515 per square foot.
We also know that, by 1985, HDB had cleared 21 cemeteries. This meant exhuming some 120,000 graves, thus ensuring Russell Lee's financial future. Despite this huge number, I bet most Singaporeans have never even noticed how much of our city is built over graves.
The site of the Novena MRT station, for example, was built on a former burial ground – it was a Jewish Cemetery from 1841 to 1983. Takashimaya and Ion Orchard both sit on exhumed graves too. Prices in these areas are not the least bit affected by burial ground history – median prices in the district are easily $4,000 per square foot, even in this difficult market.
The recent Bidadari BTO flats, which come at a premium due to their location, was also near the site of a former cemetery (a five-room flat at Bidadari is an estimated $600,000.)
This suggests that any impact cemeteries have on property prices is extremely short-lived (pun intended.) Burial grounds are easy to cover up; in the case of Bishan, simple renaming was enough to wipe the memory of the cemetery in a few years.
I ask an agent about the long term impact
An agent for a local property firm, who declined to be named, told me that:
"Facing is the most important part – if the house faces a cemetery, the more pantang (taboo) buyers may not like it. But I have met even Feng Shui experts who have told me that, if the house is not facing the burial grounds, it doesn't matter so much."
But the agent also explained that the impact on price is minimal:
"It does phase out some prospective buyers, if they are sensitive to these things. But the buyers who don't care will still look at the location, so the transaction prices need not be significantly lower."
The agent pointed out that one of the extreme examples is Holland Village. In this area, block 32 overlooks a Hakka cemetery with 3,000 graves. And yet:
"Average transaction prices in the area rose from $380,000 to almost $400,000 between 2012 to 2014, even though you can see the graves right from the balcony." (I checked the prices myself and note that prices have since fallen to an average of $368,000, although this is due to the weak property market in general.)
The less you know…
Most of the time, cemeteries have an impact on prices if it is publicised. I note, for example, that Bidadari's launch wasn't accompanied by ominous reports of the former Bidadari cemetery. Had that been the case, would there have been as much enthusiasm for the BTO flats there?
My guess is that a handful of people might have been put off. But the majority wouldn't have cared. For most of us, being less than 10 minutes drive to town is worth any haunting.