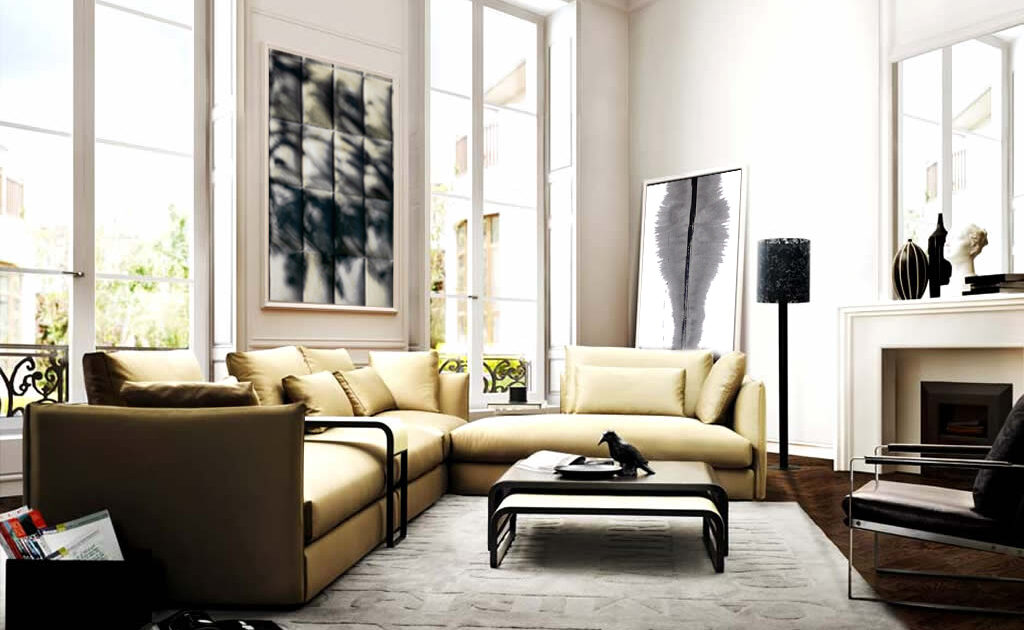 Art is a great way to inspire your everyday, so why not surround yourself with it by decorating with your favourite works? It's a great way to express your own personality and add another dimension to your space. Here are some tips and tricks to achieving an inspired home!
1. Prime your walls
Make sure your walls are ready for drilling or nailing – that means patching, sanding, priming and painting wherever it may be necessary to do so. Use a leveler and a digital laser tape measure to measure out about 57" (145cm) above the floor on the wall, using painters tape to mark out this area. The reason for this number, is that it represents the human eye level and is commonly used as the standard in galleries and museums. If you are planning to hang works on a particularly large wall, it's also good to create a guide by again using the tape to mark out the wall at regular intervals.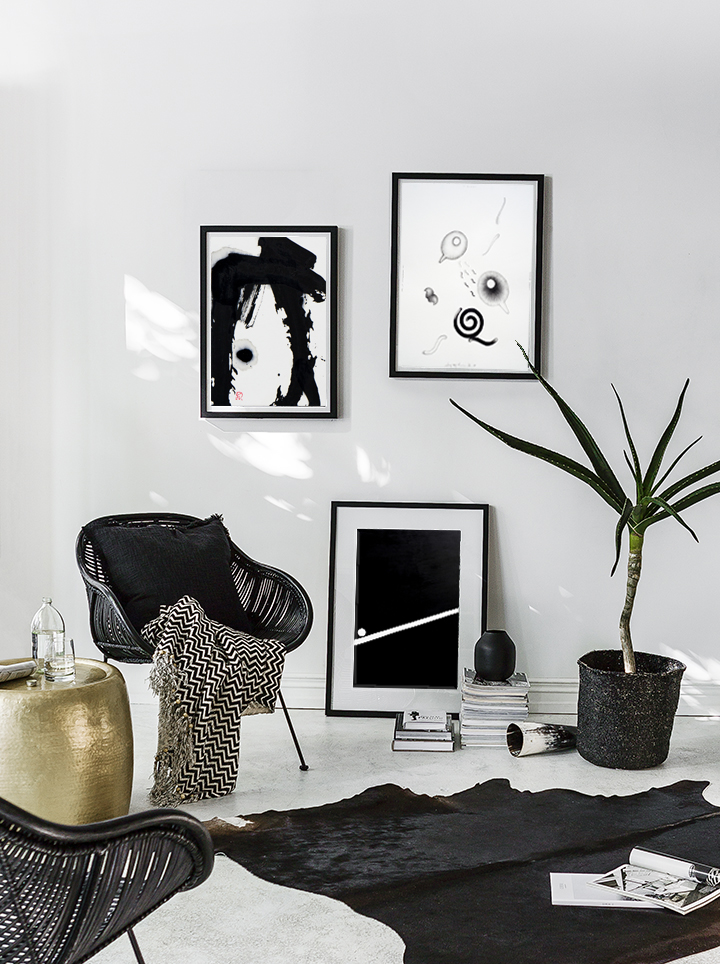 2. Choose your art
If you're hanging just one work in a space, it's usually quite simple and you roughly know what you want to put up. It gets a little trickier if you want to achieve one of those Instagram-worthy art walls that you see on many interior design websites. The first thing you could do is to pick a theme: photography, pop-art prints, canvas works, or multi-media works… the list is endless! If you can't decide on a theme, another way to create a cohesive grouping is to select works of similar colours or even just pick frames that match.
3. Create image templates
Sometimes it can be very difficult to envision what the works might look like hung up on the wall, so a useful thing to do is to use old newspaper to create a paper template roughly the same size of each framed work. Remember to factor in things like the thickness of the frame and matting board (i.e. the coloured paper that goes around a paper work like prints or photographs to protect it when being framed) into the size of the template. If you want, you could even go a step further as to indicate the colour of the frames, as well as important or striking elements within the works themselves.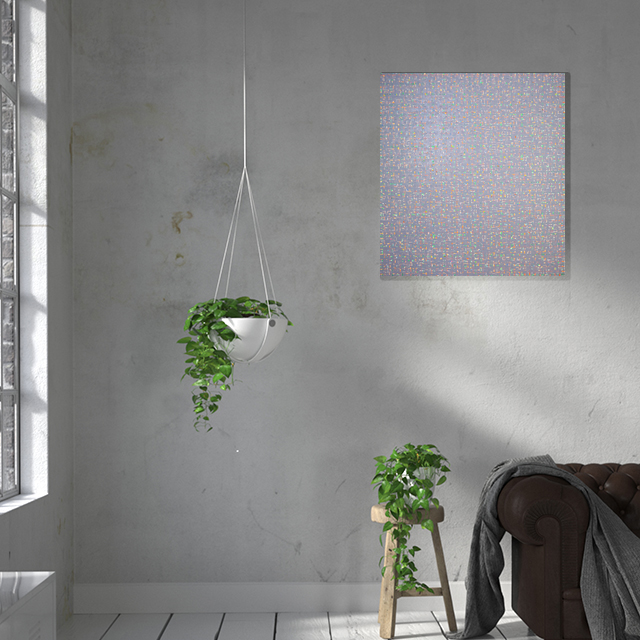 4. Make hanging marks
This relates equally to the type of hook that you are going to use on the frame. Generally, it is always more secure to mount your works using two D-rings on either side of the frame as opposed to a wire. With this in mind, place your art face down on a surface and place your paper template over the back. Using a sharp point like a pin or a pencil, pierce through the D-rings to mark out where these spots will be on the template.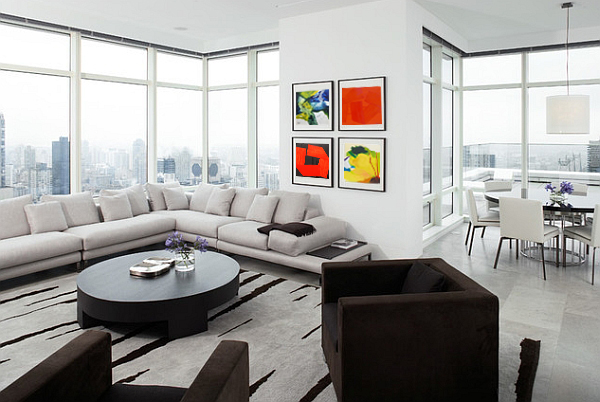 5. Arrange and hang
Play around with different arrangements using the paper templates. There are many ways to do this and you are only limited by your imagination. You could hang a central dominant image, radiating other pieces around the central piece. Another technique to keep 'heavy' pieces to the bottom left, to create visual balance. If you're hanging over a sofa or sideboard, a good rule to follow is to make sure the arrangement is at least two thirds the size of the sofa or sideboard.
Step back from the arrangement from time to time, and view your wall from different angles. You could even take pictures of various arrangements with your phone to compare them easier. Once you're happy with the layout, you can hammer or drill directly into the holes you made earlier in your paper templates, remove the paper and hang your works.
6. Other spots
If you're afraid of being too committed to a work of art or an arrangement, another great easy way to display art in a space is by simply placing them on the floor and leaning them on a wall, layering the works over each other. This same propping technique can also be replicated on a mantelpiece, and even inside bookshelves and cupboards!