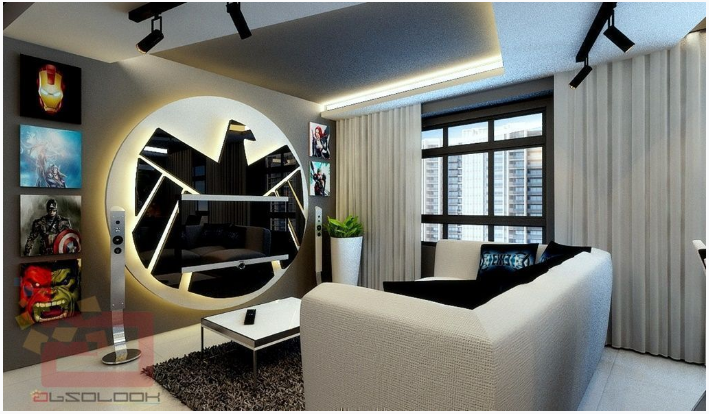 A young married couple in their late 20s approached interior design and space planning firm Absolook Interior Design Pte Ltd to create a unique and interesting space out of their BTO flat at SkyVille@Dawson in Queenstown, a three-block development project in one of the oldest estates in Singapore.
Whether you are a true-blue Marvel fan or not, you will find this Avengers-themed abode to be a true show-stopper. Bold designs showing larger-than-life Avengers heroes give this five-room flat a playful vibe.
"They (the couple) both like Avengers and they want their home to be in this theme," says Absolook Interior Design Pte Ltd. "(We were going for a) bold and distinctive look."
It took about a week for in-house designer Sylvester to come up with the overall look of this modern space. Taking inspiration from the Avengers movie and comics, he focused on peppering the walls of the various rooms with pictures of Iron Man, Thor, The Flash, and the rest of the heroes.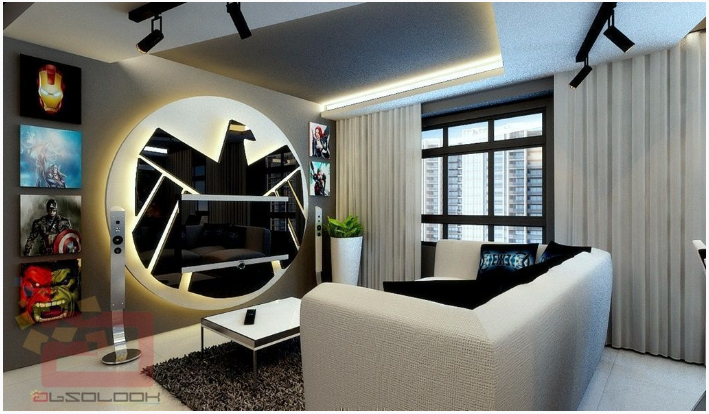 The flat screen TV is housed in a Shield logo while framed photos of the Avengers superheroes add a lot of character (pun intended) to the living room.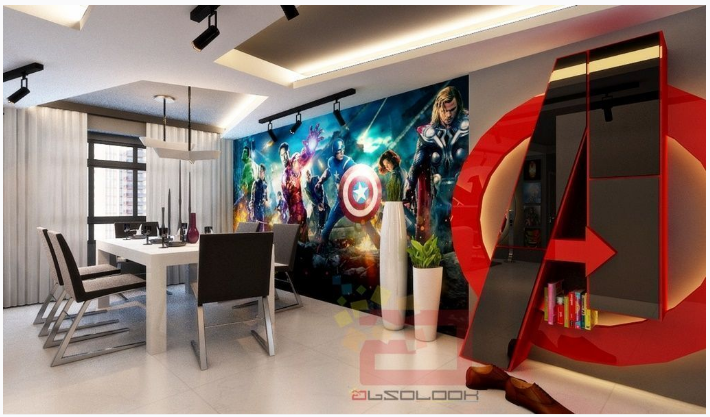 Your eyes will be instantly drawn to the Avengers wall mural by the dining area. But you will also marvel at the shoe cabinet and shelf designed to recreate the vector logo of this star-studded team.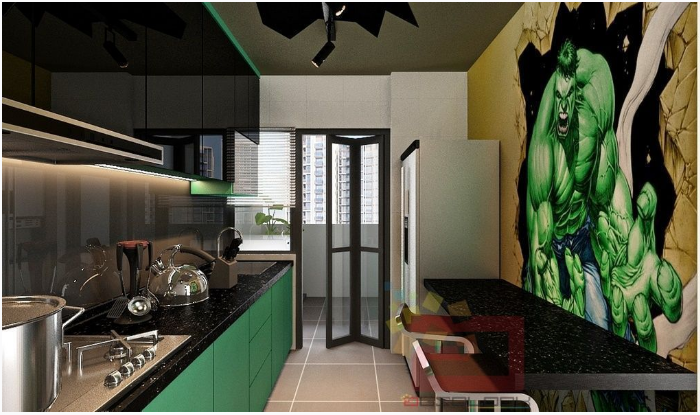 Green is a hue that works well in kitchens. Hulk's distinct shade of green brings a fun and quirky feel to the cooking space.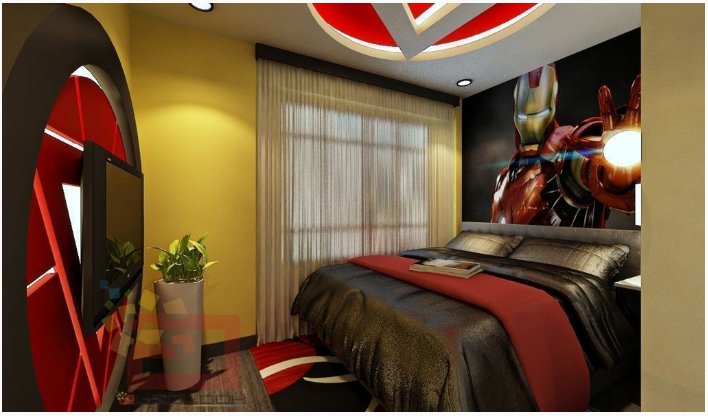 This bedroom is far from ordinary, thanks to the hovering image of Ironman. Splashed with our fave superhero's signature colour, this space commands attention and is a fitting relaxing nook for the true master of the house.