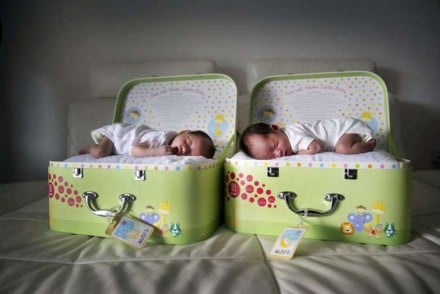 Renting a home is different, and much more tricky, when you have kids in tow. Most importantly, you need to look out for these specific home features (and potential hazards) when you're looking for the ideal place to rent:
1. Consider unfurnished apartments instead 
With furnished apartments, most landlords will not allow many changes. Landlords often consult interior designers on Fittings, Furnishings, and Equipment (FF&E) as part of their renovation process – many have built the apartment around a particular theme (e.g. art deco, traditional Chinese, urban chic)
This will deprive you certain options that can make younger children more at home. You won't be able to stencil the walls for a theme nursery, for example.
The main reason to choose unfurnished, however, is to protect your security deposit, not so much of the rent. Damage to furnishings is more likely when you have children, however well behaved they may be.
(And having a party for 10 year olds and their friends, in an apartment with $150,000 of designer furniture, is a good way to end up with a Xanax prescription.)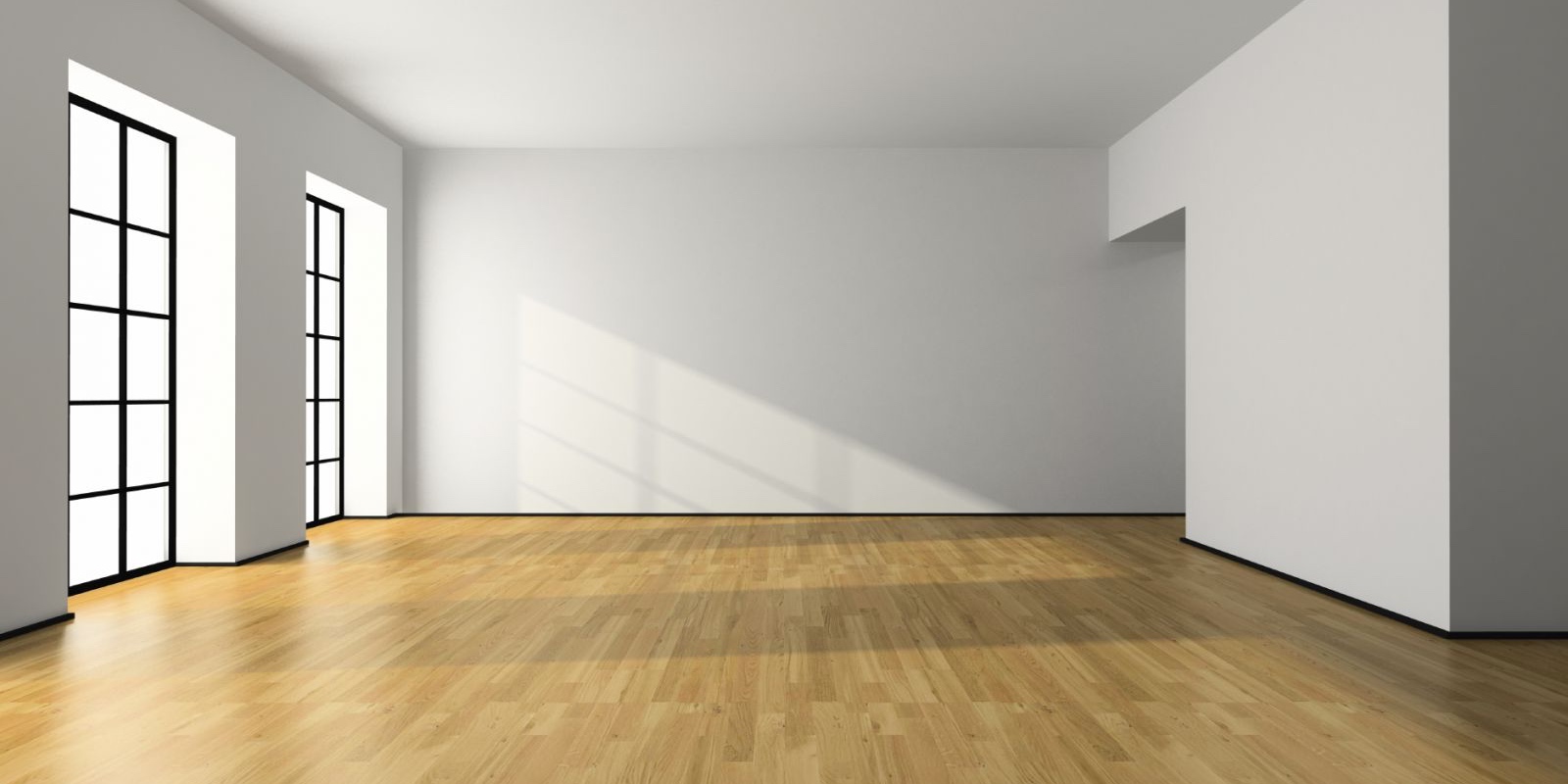 2. Consider

social

access, not just accessibility
Renting a home as a parent with kids? Then you'll want a place where your children can safely meet the neighbours and mingle. If you are renting a HDB flat, this is a foregone conclusion – the design of the estates, with their open void decks and shared play grounds / exercise facilities, are purpose built to facilitate this.
Your children find it easy to make friends, and your neighbours will be more impossible to get off your back than a wet t-shirt.
If you do want to live in a private condominium, check if the management council organises family activities (e.g. flea markets, tea parties, community cookouts.) Condominiums with active management councils are more likely to have strong communities, which will make it easier for your children to find friends.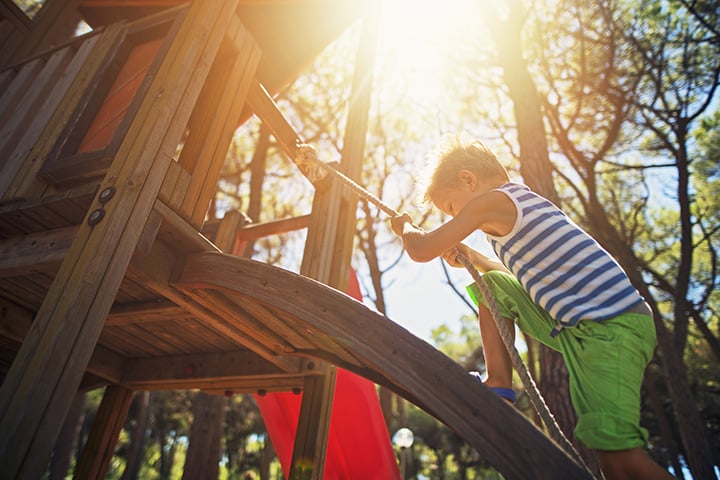 3. Balcony and window safety
People who buy or own property as an investment (i.e. your landlord) will not install safety grilles on the windows, or high railings on balconies.
These are banned in some developments; the building managers want to maintain a uniform façade. Or just as likely, the interior design threw a hissy fit and refused to "like, design a prison of the soul, okay."
This leaves things in your hands. You should ensure balcony walls are not climbable by children — a one metre height is used by most shopping malls, and is a good guideline. There also shouldn't be features like steps or grooves, which will make the wall possible to climb.
Even then, children are clever at getting to dangerous places. So, it's wise to install invisible grilles on your balcony. These grilles are made of high tensile strength stainless steel, spaced far apart enough so the young cannot pass through, but thin enough to not affect the view from your balcony. Note that if the unit you rent doesn't come with these grilles, installing them will likely be at your own expense, and may likely cost a few thousand dollars.
If there are large windows that your child can easily fit through, you may want to install grilles on the inside (check with your management for an approved grille model for your condo), or look for units where the windows are not easily opened.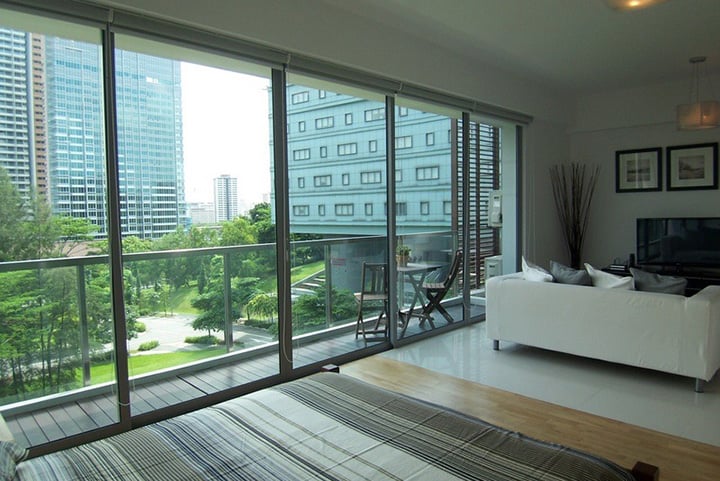 4. Vertical storage should be fixed to the walls
Vertical storage refers to features like bookshelves or tall display cabinets. These exist to maximise space, and to tip over and fall on people if they're not secured properly to the wall. In teh worst case scenario, shelves and drawers can crush, suffocate and kill the young, not to mention grown-ups as well.
As far as possible, vertical storage should be firmly attached to the walls. If that can't be done, they should at least be pushed up against the wall, rather than be left free standing. The heaviest items should also be placed on the bottom shelf or drawer to lower the furniture's centre of gravity, minimising the risk of it tipping. Most landlords are okay with you making these safety reinforcements, check with them or their agent if you're unsure.
5. Newly renovated homes can actually be worse for children with asthma, or 

other respiratory issues
You'd think a brand, spanking new home would be cleaner and better for children with allergies, asthma, etc. That could well be an untruth, depending on how the renovation was done.
Volatile Organic Compounds (VOCs) are (often carcinogenic, or cancer-causing) toxins released from fresh paint, and especially from new carpeting or flooring as parquet. You know that "new building" smell? Congratulations, you were probably inhaling poison. Besides increasing the risk of cancer, VOCs cause severe lung irritation and worsen existing conditions like asthma.
VOCs can linger in a newly renovated home for weeks to months, depending on how the contractors did their jobs. So you should raise the issue with the landlord, and check whether they used low VOC paints, whether pesticides were used when laying the new carpet, etc.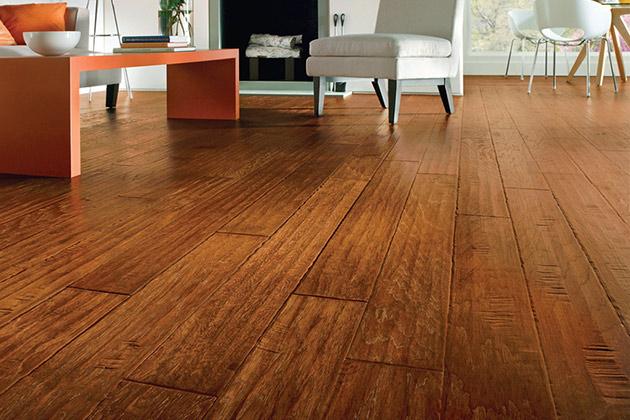 6.

Drop by the apartment at around 10pm, before renting
Most viewings take place in the day. The neighbours aren't in. They could be a pair of bookish young teachers, or a pair of death metal rockers who lost their hearing 12 years ago and still haven't noticed.
That's why you want to drop by at night for a few minutes, just to check the noise level. If you have a toddler, or young children who need to go to school, this step is extremely vital. This advice could save you from getting into neighbour disputes, and/or having to hire a good lawyer later.
It will take a lot of extra time to find a child-friendly apartment, because let's be frank: human beings were not designed to live in little cubes.
But you can find the most comfortable and safe options. We can even save you time there, with the huge list of rental options on 99.co.
Have more child-friendly tips to share? Voice your thoughts in the comments section or on our Facebook community page.
If you found this article useful, 99.co recommends The most life-threatening condo hazard you didn't know about and 5 stunning condo sports facilities that bring out your inner champion
Renting a home with your children? Find your dream apartment on Singapore's largest property portal 99.co!
New launch alert! Welcome to Grand Dunman
About 99.co
We are a property search engine with the overarching goal of building a more transparent and efficient property market. We are working towards that future by empowering people with the tools and information needed to find a place to live in the best way possible.
Looking to sell your property?
Whether your HDB apartment is reaching the end of its Minimum Occupation Period (MOP) or your condo has crossed its Seller Stamp Duty (SSD) window, it is always good to know how much you can potentially gain if you were to list and sell your property. Not only that, you'll also need to know whether your gains would allow you to right-size to the dream home in the neighbourhood you and your family have been eyeing.
One easy way is to send us a request for a credible and trusted property consultant to reach out to you.
Alternatively, you can jump onto 99.co's Property Value Tool to get an estimate for free.
If you're looking for your dream home, be it as a first-time or seasoned homebuyer or seller – say, to upgrade or right-size – you will find it on Singapore's fastest-growing property portal 99.co.
Meanwhile, if you have an interesting property-related story to share with us, drop us a message here — and we'll review it and get back to you.
Join our social media communities!
Facebook | Instagram | TikTok | Telegram | YouTube | Twitter