Imagine catching a glimpse of what your future home will look like, even before it is even built. That's what I experienced at the Highline Residences showroom recently, where visitors can use VR technology to visualize themselves being a resident in the upcoming development.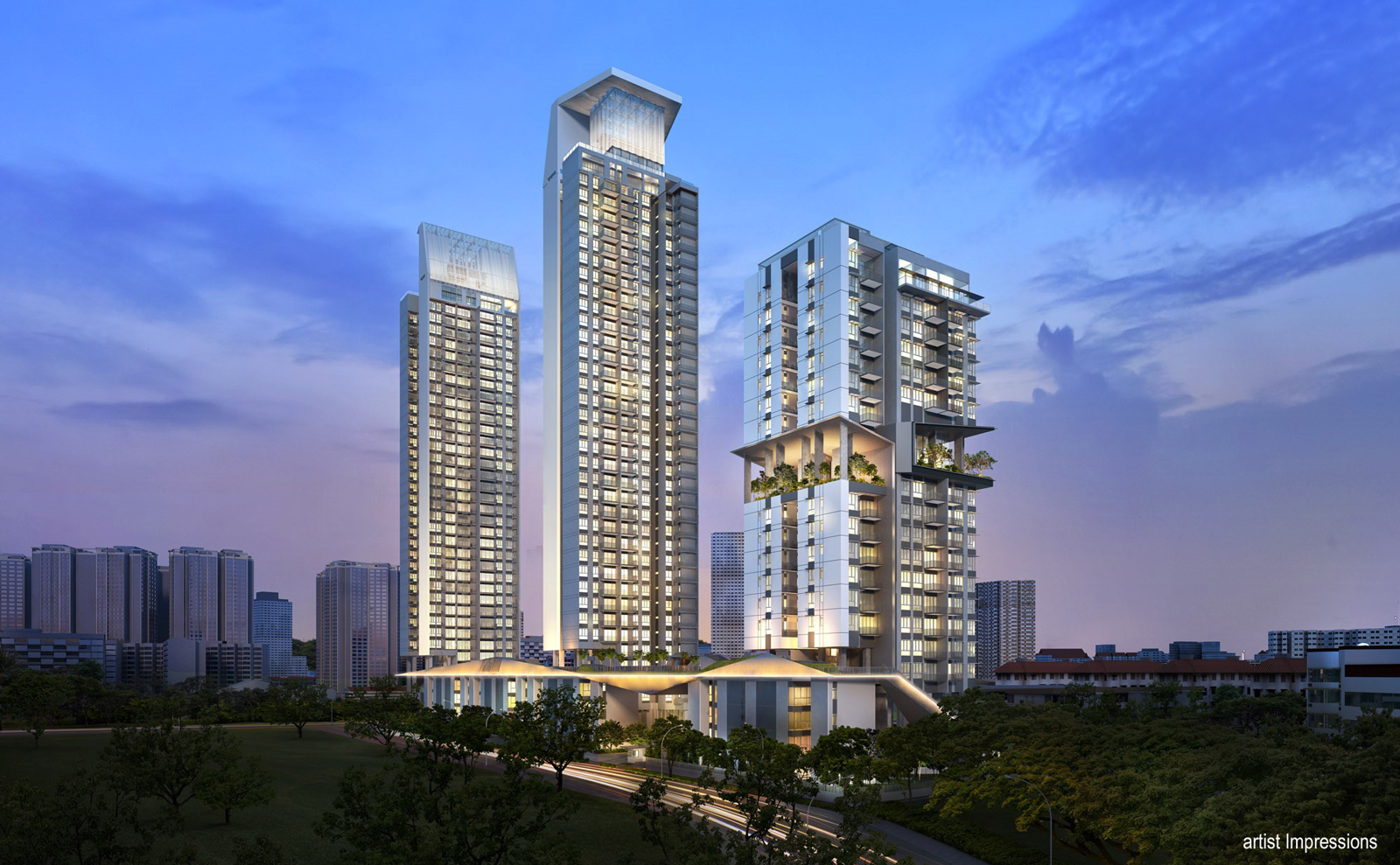 Equipped with a nifty headpiece and a clicker, I navigated myself around the virtual version of the project's three and four-room bedroom units – all while remaining seated on a revolving chair.  Apart from featuring the interior of selected suites within the development, I was also able to engage in an immersive 360 exploration of key landmarks around the vicinity through a really detailed introductory phase of the total VR experience. 
It's like being in Tiong Bahru while physically present in Tiong Bahru (if you get what I mean…).
Property viewings as an interactive experience
Bringing the buyer into the realm of virtual reality is something Keppel Land, the developer behind Highlight Residences, employs to differentiate itself from the competition. Jointly created with leading visualization firm VMW Group, it is the first time a developer in Singapore has leveraged on a 360 platform to enhance the property viewing experience for prospective buyers.
What's more, what you get to see through the headset isn't just a rudimentary replication of the display unit in the showroom. Each virtual reality (VR) show suite was painstakingly created in detail in accordance to the actual size, and interior furnishings, of the respective units. This gives the user a comprehensive view and feel of the exact unit he/she wishes to purchase. I was amazed to see dust specks and shadows around various fixtures in the model. 
Is virtual reality the way forward?
VR technology is no longer some fancy idea that resides in the minds of digital engineers and video game fanatics. It can bring vast opportunities to the real estate market – a fact developers like Keppel Land are starting to recognize and take advantage of. Showcasing new project launches through high quality 3D visualizations. While time-consuming to create, VR can change the way people buy and sell homes.
For example, imagine a future where a buyer walks into a showroom and can view 5 (or more) properties from the developer at the same time. This cuts down the time taken to schedule their time to drive down to the respective showroom venues, while increasing the number of properties the buyer can view during a single session.
Furthermore,  in land-starved Singapore, developers are looking to change the way show flats are done. Why is there a need to construct such large, elaborate showrooms in the first place? From a cost perspective, it makes more sense to channel that capital to promote and market their properties in the digital space.
VR technology as a natural progression
In a report by Goldman Sachs, it states that the combined market of VR technology and augmented reality will be worth over USD $80 billion by 2025 – on par with the desktop PC market at present. It goes on to elaborate how it has already started to transform the real estate market, and the endless possibilities it can unlock.
In view of how technology has improved, and subsequently shaped, consumers' behaviours in the last 10-15 years, it is perhaps time to accept the reality that VR technology can be the next step for the realty market. It may seem like an advertising gimmick for now, but the point is that it will inevitably become part of the marketing mix in the near future. It will be something house hunters come to expect. Consumers want convenience, accessibility and control over the information they receive in their property search journey, a solution that VR technology can provide.