Tengah
Get updates on new listings
Choose MRT stations
Choose Districts
Choose Area
Choose HDB towns
Choose Schools
Choose by Travel time
Get alerts
Location
Choose MRT stations
Choose Districts
Choose Area
Choose HDB towns
Choose Schools
Choose by Travel time
Listings with floorplan only
Filters
Landed Houses / Landed Property for Sale in Tengah
There are Latest landed properties for sale in Tengah. If you're looking for a landed property in a particular area or neighbourhood in Singapore, we can help. Location is often a significant consideration when buying a home or property for many reasons, such as affordability, proximity to amenities, and accessibility. At 99.co, we make finding a landed property in your ideal neighbourhood easy. Simply browse landed properties for sale in your desired area or neighbourhood using our user-friendly search function. The types of landed properties in Singapore include terrace houses, semi-detached houses, bungalows, GCBs, shophouses and cluster houses. You can filter your search further based on price range, number of bedrooms, type of landed property, floor area, and many more. When buying a landed property, it is also important to consider its age and condition as renovation costs can add up to a hefty sum. You can check out our Property Value Tool to estimate the value of your home or the property you want to purchase. With up-to-date data, you can make better financial decisions when selling, upgrading or refinancing your home. Start your search for the perfect landed property for sale in Tengah on 99.co.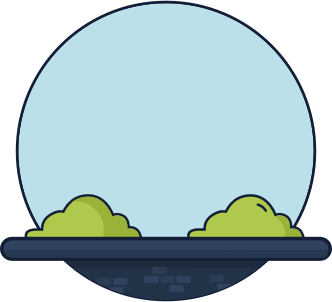 No Listings Found
We can't find any available listings around here within your search filters. Try searching a different place or expanding your filters.
Oh no, there are no more listings that match your criteria.
Try checking out properties nearby?
Nearby listings within 2km
8 Sale listings
18
Pavilion Green
D23
Terraced House
2001
Freehold
5 Beds
5 Baths
1,614 sqft / 149.95 sqm
11
Pavilion Pl
D23
Terraced House
2001
Freehold
5 Beds
5 Baths
1,615 sqft / 150.04 sqm
Recommended
VERIFIED
7
Pavilion Circle
D23
Corner Terrace
2001
Freehold
5 Beds
5 Baths
3,200 sqft / 297.29 sqm
12
Hong San Walk
D23
Semi-D
1977
Freehold
7 Beds
5 Baths
3,200 sqft / 297.29 sqm
4
Hong San Walk
D23
Terraced House
1977
Freehold
3 Beds
3 Baths
3,000 sqft / 278.71 sqm
10
Pavilion Circle
D23
Terraced House
2001
Freehold
5 Beds
5 Baths
1,615 sqft / 150.04 sqm
8
Pavilion Circle
D23
Corner Terrace
2001
Freehold
5 Beds
5 Baths
3,300 sqft / 306.58 sqm
7
Pavilion Circle
D23
Corner Terrace
2001
Freehold
5 Beds
4 Baths
3,300 sqft / 306.58 sqm
Shortlist folder is empty
Search for listings to shortlist