Singapore
Get updates on new listings
Choose MRT stations
Choose Districts
Choose Area
Choose HDB towns
Choose Schools
Choose by Travel time
Get alerts
Location
Choose MRT stations
Choose Districts
Choose Area
Choose HDB towns
Choose Schools
Choose by Travel time
Listings with floorplan only
Filters
Landed property types in Singapore
Residential property in Singapore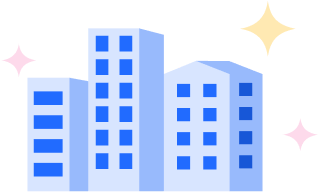 Neighbourhoods
Discover which neighbourhoods in Singapore are the best places to live.
View all
Cluster House for Sale in Singapore
Price Range:
S$2.25 M - S$4.9 M
Size Range:
1528 sqft - 3757 sqft
Searching for the ideal Cluster House to call your own? 99.co is here to help you discover the latest Cluster Houses for Sale all across Singapore. While bigger is not always better, size is certainly a matter of importance when considering Cluster House as your choice for a home. One could hazard a guess that you are in need of spacious living likely to support your pursuit of starting or expanding your growing family.
Cluster Houses are the relative "youngsters" of the Landed Property family, being a newly designed concept aimed at combining the privacy and spaciousness of landed properties, and convenience of condo-style facilities such as swimming pools, gyms, and taken-care-off gardens. Cluster developments can be home to terraces, semi-detached housing, bungalows, a mix of these and share facilities within their developments.
Take advantage of the quick filters to focus your search on Verified listings, authentic and available listings, or listing with remote viewing options. Start your search with 99.co today with user friendly maps to find your ideal home!
Shortlist folder is empty
Search for listings to shortlist