There's nothing quite as frustrating as a clogged sink. Before you resort to calling a plumber, here are five easy ways to unclog the kitchen sink:
Kitchen sinks get clogged for a number of reasons, and the most common reason is that we're not careful of what we throw down the sink. From food scraps to coffee grounds and grease, these build up along the walls of the pipes, leading to clogs. The following are various DIY solutions for clogged sinks.
#1 Salt and Hot Water
After draining standing water from the sink, prepare half a glass of salt and pour it down the sink. Then, boil two litres of water and pour it down as well. Repeat this process until the sink is no longer clogged.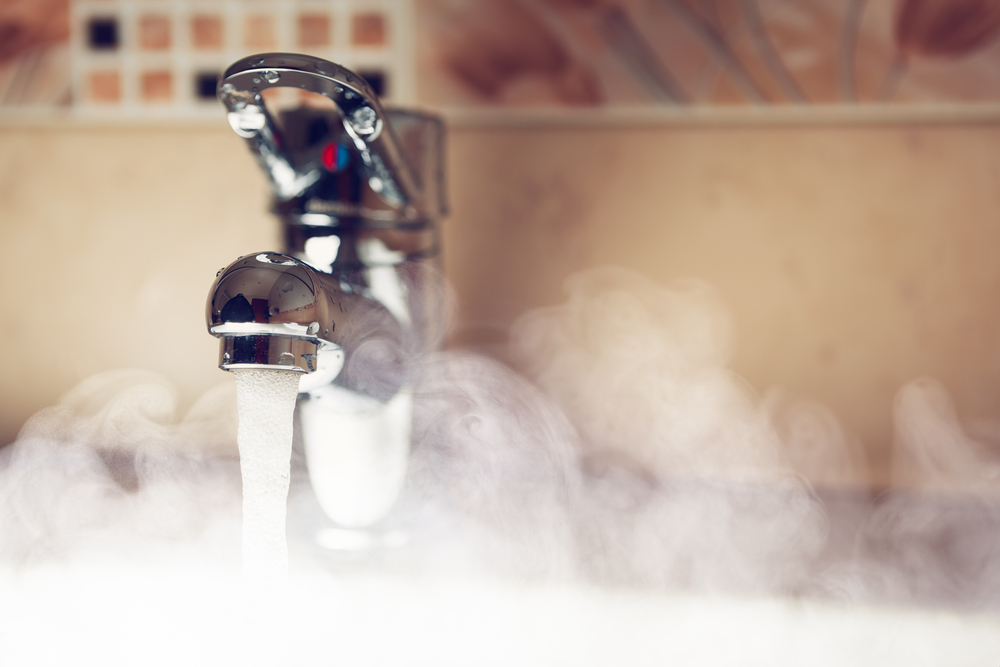 #2 Dishwashing Liquid and Hot Water
Dishwashing soap can help to overcome blockage of pipes caused by grease, fat and oil. Simply pour a good amount of dishwashing liquid into the sink and a kettle of boiling water after. Do it regularly (around once a week) to prevent future blockages.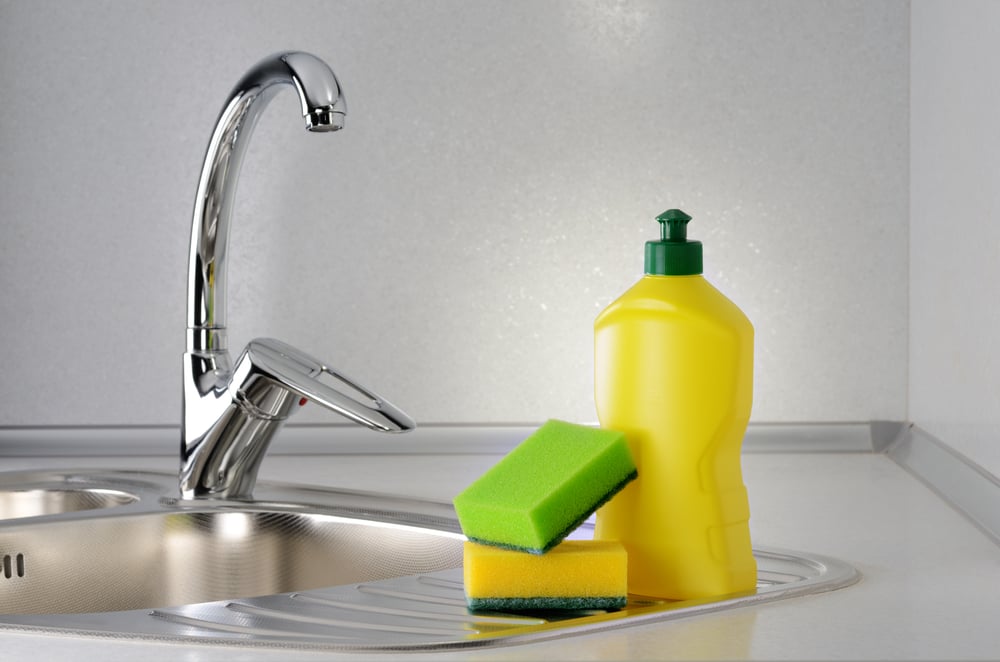 #3 Baking Soda and Vinegar
Baking soda is a pure base while vinegar is acidic. When combined, it will cause a chemical reaction that bubbles up. Pour a cup of baking soda followed by a cup of vinegar,  immediately putting a stopper in. Wait for 30 minutes. Finally, remove the stopper and pour two cups of boiling water down. If the clog does not clear, repeat the process.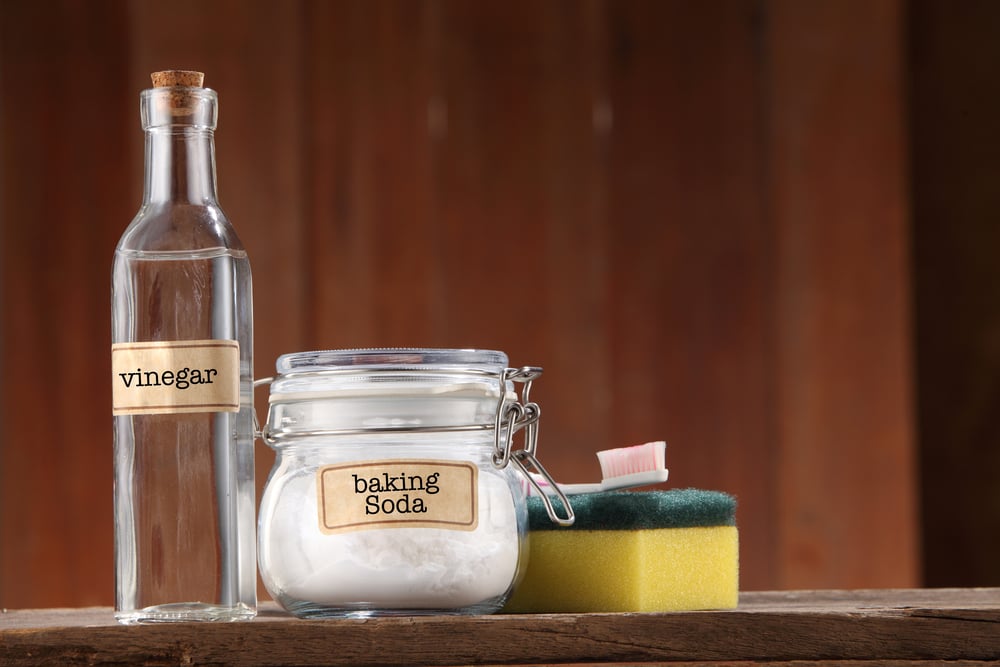 #4 Use Chemical Drain Cleaners
Head to the nearest supermarket where you can find various chemical drain cleaning products. This product is specifically designed to loosen clogged drains by destroying fat deposits and dirt on the walls of the pipes. In addition, it is also effective in removing unpleasant odours.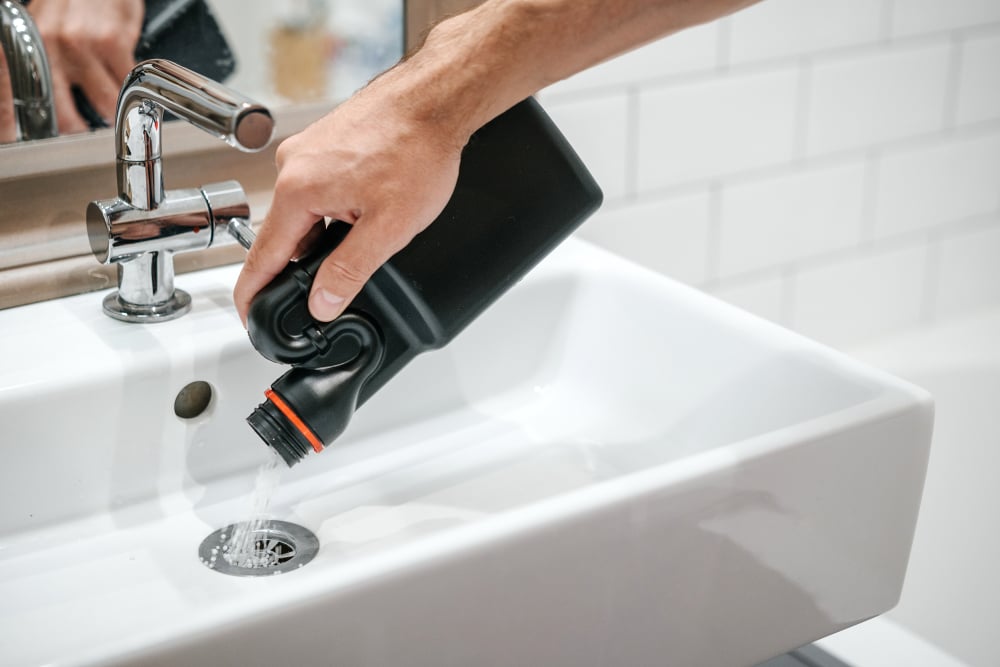 Follow the directions as stated on the packaging, taking all safety precautions as instructed. Most drain cleaners advise waiting 15 minutes after pouring the product before rinsing the sink with hot water. If there is still blockage after the first pour, repeat the process, using a special tool to scrub the walls of the pipe.
Never use a plunger when chemical drain cleaners are involved (you'll bring those acidic chemicals spurting back up the pipe)
Note that as most of these products generate heat, they may soften the PVC pipes found in homes today. Therefore, use the chemical cleaners as instructed to prevent any damage. 
#5 Lemon Juice and Baking Soda
A mixture of lemon juice and baking soda can unclog sinks. Pour the mixture of baking soda and lemon juice into the sink and let it sit for 30 minutes. Then, sprinkle baking soda down the sink and leave it overnight. Rinse the drain with hot water the next day.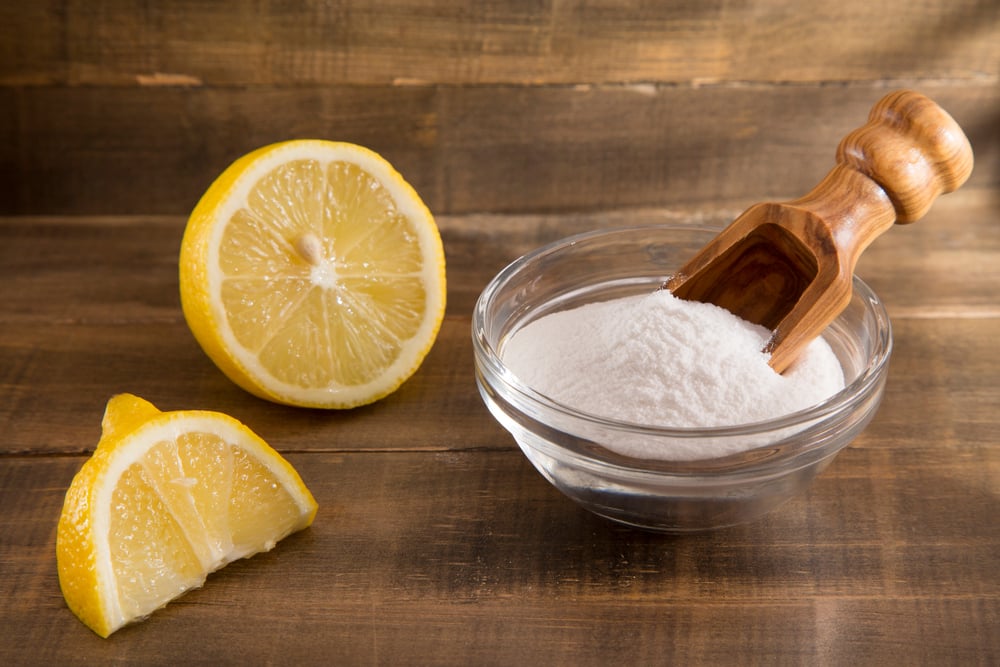 Prevention
To prevent future blockage, never pour grease, coffee grounds or oils down the kitchen sink, and always run plenty of water down the drain after each use.
Were these methods effective in removing clogs? Voice your thoughts in our comments section or on our Facebook community page.
Looking for a property? Find the home of your dreams today on Singapore's largest property portal 99.co! You can also access a wide range of tools to calculate your down payments and loan repayments, to make an informed purchase.