Remember the board game Monopoly? The objective is to buy as many properties as possible in order to increase the chances of bankrupting your opponents with exorbitant rent. They lose, you win (based on total asset value) – classic capitalism at its best.  Real life is not much different; with property prices still encountering a decline, you might be tempted to buy a second property to grow your wealth.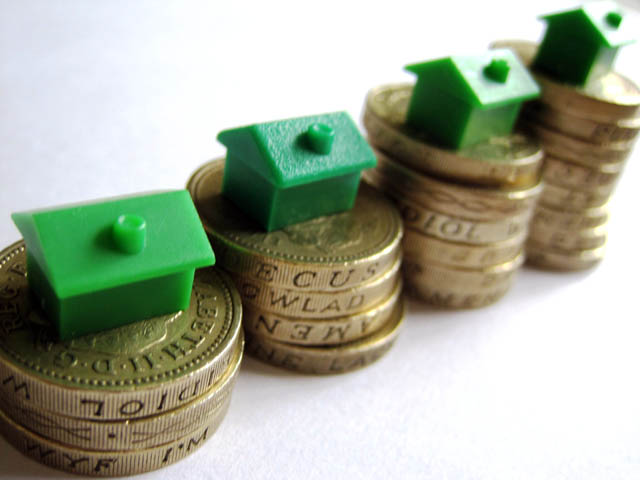 However, before you actually do commit to a final purchase, there are many considerations to be taken into account:
What do I intend to do with the second (or third) property?
We agree it is a buyer's market, but just because something is "at a discount" does not mean you need to buy it.  You need to ask yourself what do you intend to do with the second/third property; are you purchasing it to be a source of passive income, keeping it for the children, holding on for capital appreciation or simply use it for retirement?
If you're buying intention is for rental yields, you will need to be more selective with your choice of location and property size to suit the needs of potential tenants in that particular area. For example, if there are more families with children renting properties in the Bukit Timah area compared to singles, the probability of renting out your property in the area is higher if you were to buy a larger apartment that can accommodate a family of four, instead of a shoebox unit.
Likewise, if you plan to buy a foreign property for similar reasons, you have to decide between managing the property remotely by yourself or consider engaging a local professional property manager to oversee the property on your behalf. Of course, this will incur additional costs.
Have I done thorough research and calculated all the cost involved?
Just like shopping, never buy a property on impulse unless you have zero intention to make money out of it. Always do your research on the properties you are interested in before making a decision. There are many things to bear in mind – the property's tenure and sale price, design layout, location and amenities, upcoming developments in the vicinity, projected rental yield….the list does go on.
For Singaporeans who are buying a second, or more, residential property in Singapore, do bear in mind that you will have to foot the Additional Buyer's Stamp Duty (ABSD) of 7 percent of the sale price (for a second property) on top of the existing Buyer's Stamp Duty (BSD). In other words, to purchase a private apartment priced at S$1 million, you will need to pay S$24,600 for BSD and another S$70,000 for ABSD. This will add up to a total of S$94,600, excluding another S$3,000 – S$5,000 in legal and other miscellaneous fees.
ABSD rates increase to 10 percent if the property in question is the third one you plan to own. The amount of ABSD also varies depending on your residency status (Permanent Resident or foreigner). It is best to familiarize yourself with the different rates from the Inland Revenue Authority of Singapore (IRAS).
If you are looking to buy a property overseas, you should exercise due diligence before committing to purchase one. Always do your research on the financial strength and reputation of the developer you are buying from and the location of the property.
Most importantly, check for "hidden costs" such as home insurance fees, legal fees, stamp duty, property tax for foreigners and currency conversion rates (both when remitting your rental gain or when you sell off your property) in order to have a clearer picture of your total investment value.
Moreover, given the complexity of tax considerations for overseas properties, your best bet will be to seek legal advice. This way, you can be absolutely certain of any restrictions imposed on foreigners and the regulatory framework involved in the purchase.
Can I truly afford it?
Owning multiple properties can bring strong returns but it is also a massive financial burden in the short term. In reality, unless you have plenty of cold, hard cash on hand, having more than one property when you still have outstanding loans from your first house will definitely eat into your savings.  
Under the current banking regulation in Singapore, everyone is subjected to the Total Debt Servicing Ratio (TDSR) framework, which means loan obligations cannot exceed 60 percent of one's gross monthly income. If you already have an existing loan from your first property, the percentage will be lowered depending on how much you have previously borrowed.
Here's where it gets complicated: you can only borrow up to 50 percent of the purchase price or market valuation (whichever is lower) of your second property, on the condition that the loan tenure does not exceed 30 years and that the sum of loan tenure and the age of borrower at the time of application does not extend beyond the retirement age of 65 years.
In addition, you need to pay the first 25 percent strictly by cash, while you can choose to pay either by cash or CPF for the next 25 percent. Take note though that you can only use your CPF to make payment after you have set aside S$77,500, which is half of the prevailing CPF minimum sum in your CPF Ordinary Account and Special Account (the other half can be in the form of a pledge from a property purchased with CPF savings).
In short, you will need to make a minimum cash payment of S$250,000 for a property priced at S$1 million!
That is not all. Most buyers choose to lease out their second property to offset the mortgage, which means you will need to charge rent equivalent to your monthly housing loan payment. This may be an issue if your monthly payment is higher than the existing rate for rental homes in your area, which frankly, does occur in today's context.
Another question you have to ask yourself is that in the worse case scenario, if you do fail to rent out the property even after you lower rent, will you still be able to pay the monthly mortgage on your own for at least one to two years?
Ultimately, owning property boils down to proper financial planning and a good acumen for investment.  It is possible to hedge on property to grow your assets, but it does come with serious thought about the costs that will entail.