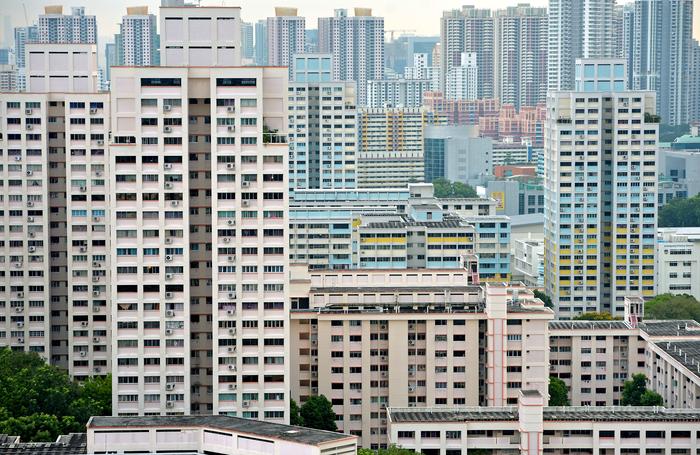 (Credits)
The collective sales and en bloc fever in Singapore is far from over. Recent estates which have been released from sale include How Sun Park, near Bidadari, as well as Pearlbank Apartments in Outram. If successful, these will add to the approximately 2,700 homes which have been sold en bloc in 2017. This is a marked increase from the 600 homes which were sold via the same last year.
Why are we seeing so many en bloc opportunities this year? According to industry experts, this can be attributed to an increased demand from developers. Seeing as private home sales have been increasing over the last few months, developers are likely to be looking at replenishing their land banks, so that they may plan for subsequent projects.
That having been said, according to National Development Minister Lawrence Wong, the recent spate of en bloc sales will not necessarily translate into higher home prices. Mr Wong noted that whilst developers might be tempted to inflate the prices of their projects, they are nevertheless subject to demand and supply forces in the market. In addition, he also drew attention to the Additional Buyer's Stamp Duty (ABSD) which is imposed on developers who fail to build and sell new units within five years of the site being awarded.
Bearing this in mind, says Mr Wong, it's likely that developers will price their home projects reasonably, rather than asking for an overly expensive premium for these projects. At the same time, developers will have started work on other en bloc sites, which means that new homes will be up for sale in one to two years. This will increase supply in the market, and put some "moderating pressure on prices down the road", according to Mr Wong.
Industry experts say that the en bloc sales sites sold within the last 24 months may generate up to 9,300 new units. Adding this to the estimate 7,400 units which are built on sites from the Government Land Sales (GLS) scheme, and you'll get a total of 16,700 units available for purchase within the next two years. As to whether the government is intending to ramp up its land sales, Mr Wong stated that no decision has been made as of now.
Want to learn more about en bloc sales? Read our articles on how en bloc sales work, FAQs on en bloc sales, and what's driving the en bloc wave.