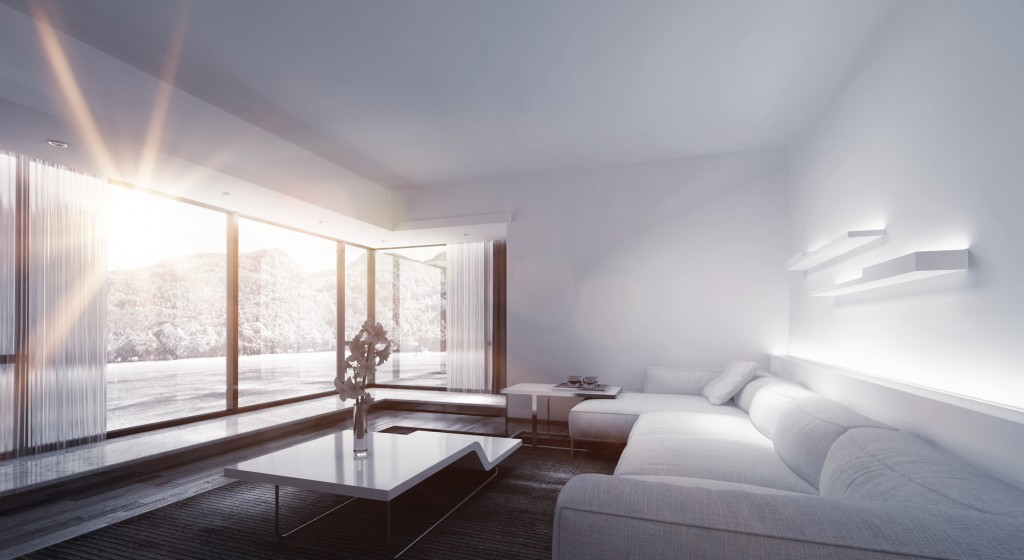 The common trajectory of home upgrades runs vertically; that is, we start off small, with let's say a 3 room Build To Order HDB. Then after a few years we sell our flat, and move into a 5 room HDB. If life treats us well, and we can afford it, we may move into a condo later – and for the select few who really rise the ranks, a landed property may be in the cards. While this mission for more space makes sense it is also very expensive, and more importantly it is not the only way.
The less travelled road to more space – kind off, is to experiment with some smart interior designs. While it won't truly expand your flat size,  it may very well make it feel a lot larger, and only for a fraction of the price! See for yourself:
~After all, perception is everything eh 🙂 ~
Maximise Space
A quick way to make a small home look even smaller is by cluttering it up with your possessions. You really don't need a lot to decorate your home with – just the basics is good enough. But make sure your few pieces of furniture have a contemporary feel so that it doesn't have that student-living style. Small kitchen space? Hidden cabinets or elevated shelves are a good way to stash your kitchenware.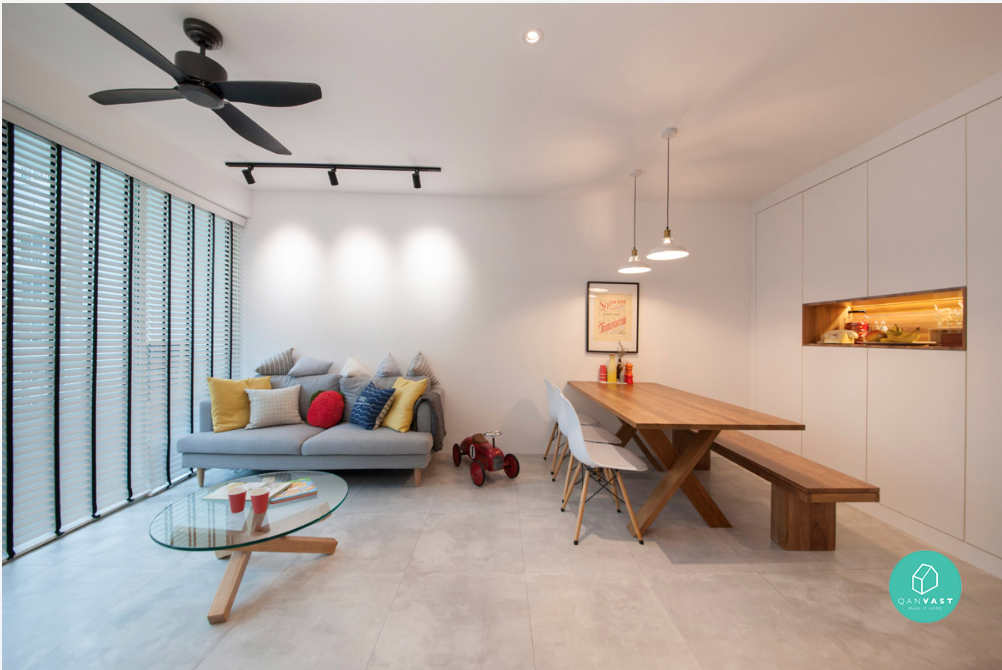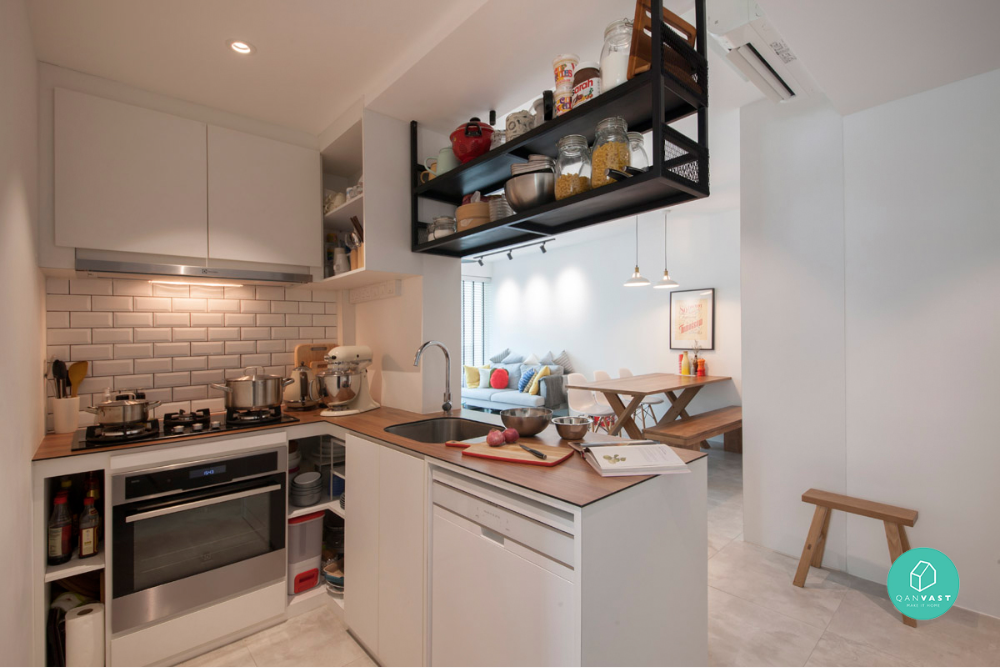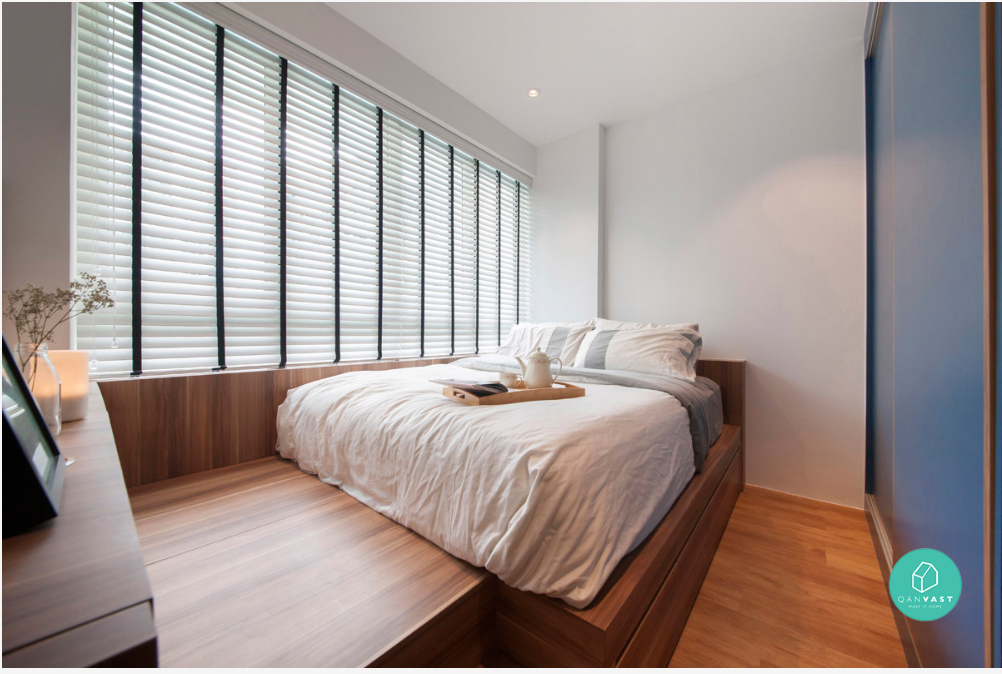 Interior Designer: 82
Location: Watercolours
Cost of renovation: $39,000
There is something about lines and forms that make a small space look more spacious. For example, having lines run across your ceiling or a colour that runs from the floor to ceiling makes a room looks extended and streamlined. Go for subtle hues that don't clash with one another so that your eyes can easily move from corner to corner, giving your condo an airy feel.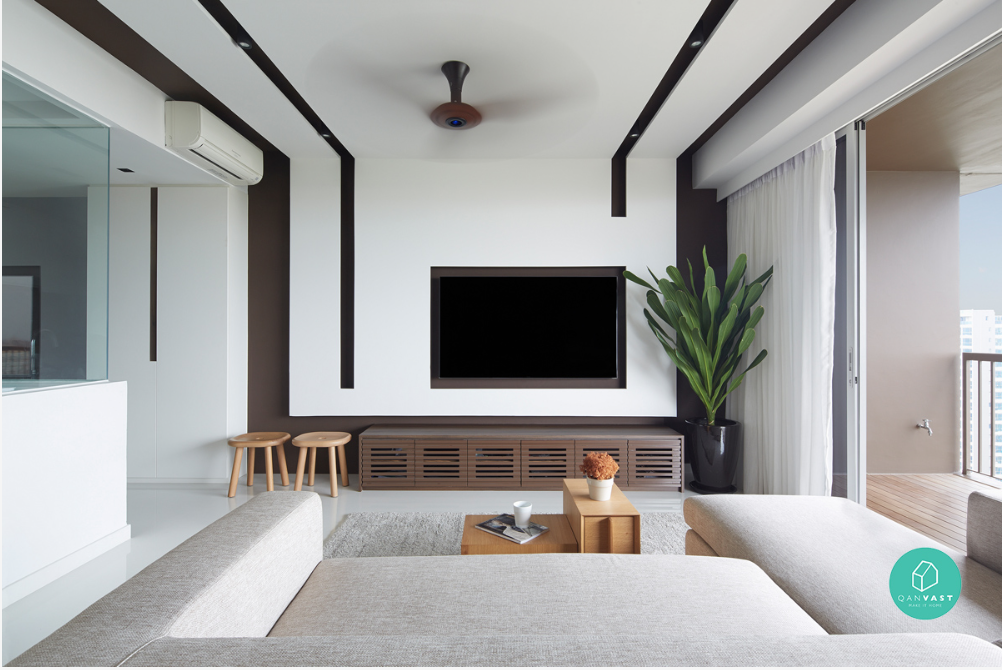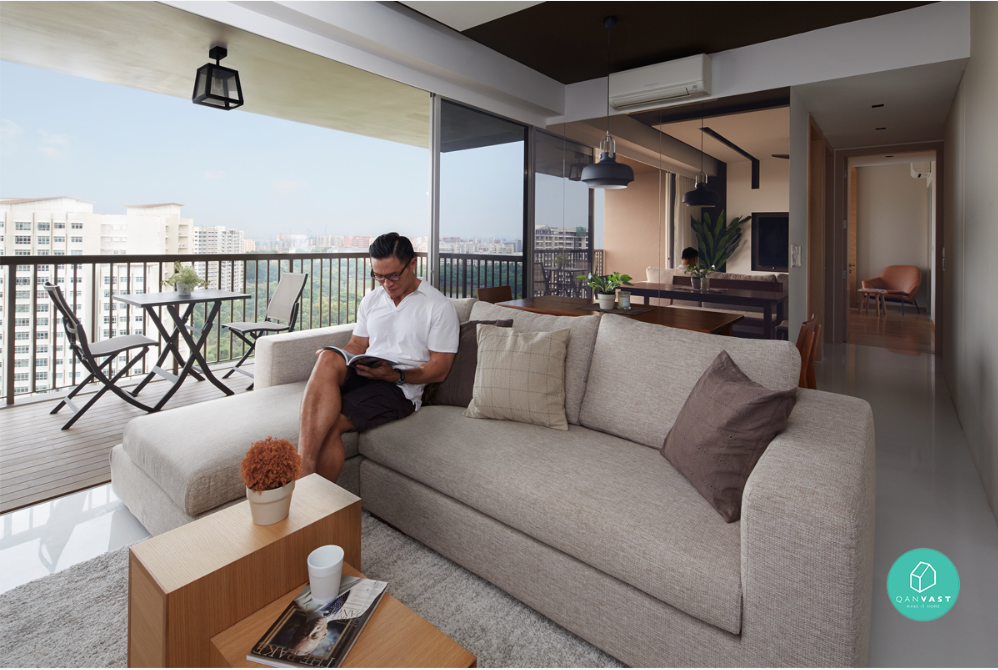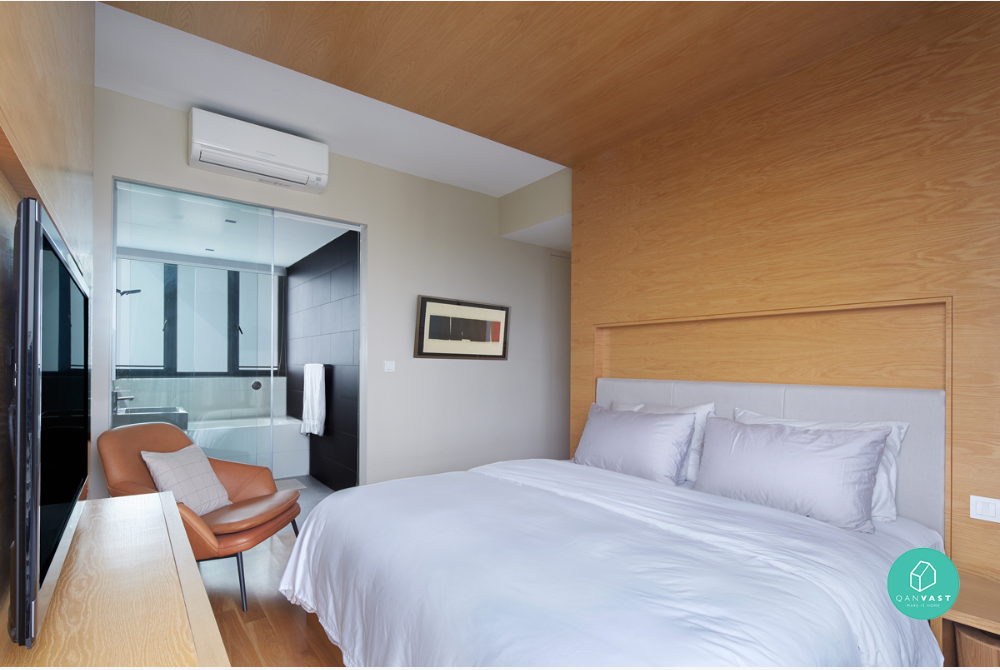 Interior Designer: Studio JP
Location: Austville
Cost of renovation: $80,000
Have A Kitchen Island For Functionality
A kitchen island instantly gives you extra space for food prep and even storage. Also, it serves as a great focal point for dinner parties – whether for your guests to sit around or chat at the buffet table! Plus, it is the perfect size for solos or couples who don't want to fuss about with a huge dining table.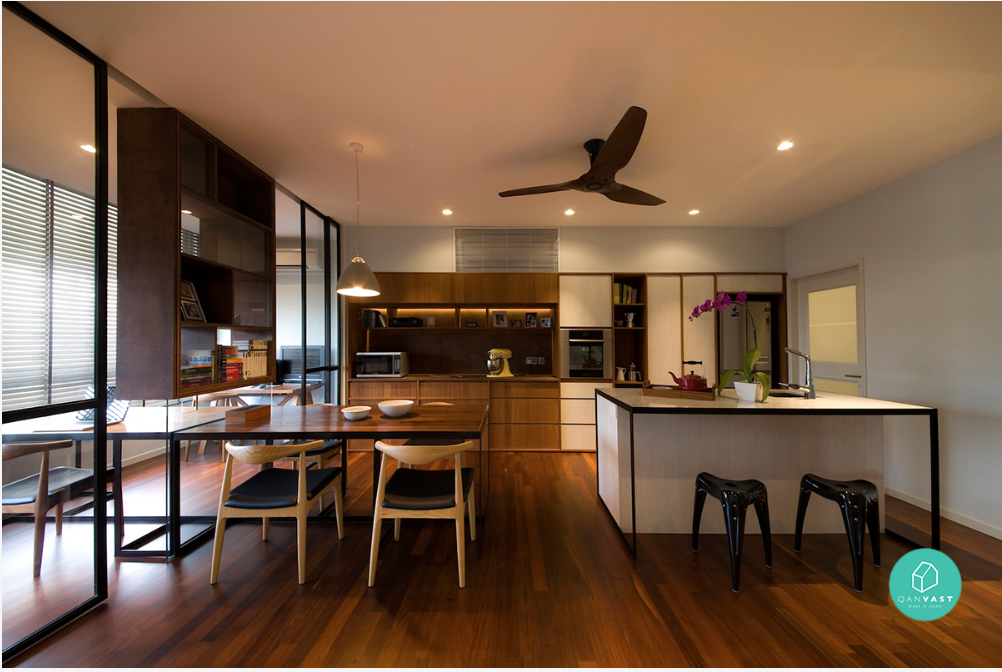 Interior Designer: Project File
Location: Ridgewood
Cost of renovation: $150,000
Kitchen islands don't have to come in your standard size, shape and style. Make it the real star of your kitchen by breaking the norm when it comes to design. Try a different material or a different shape so that it really stands out. You can even do without a dining table – which is perfect for small condos.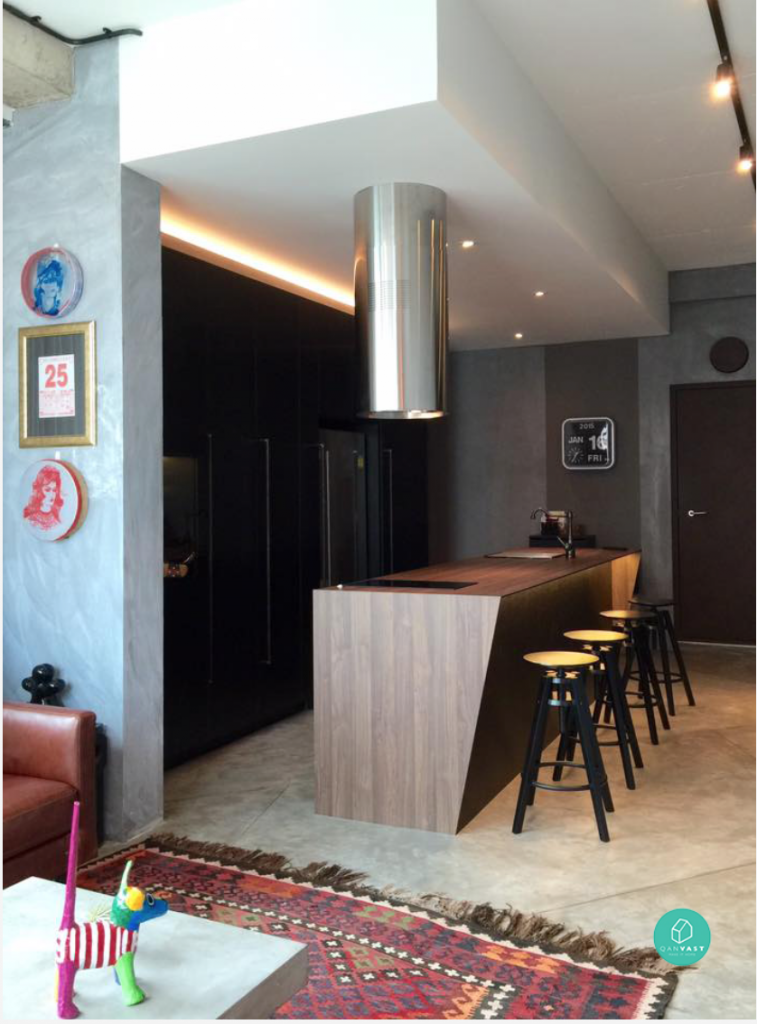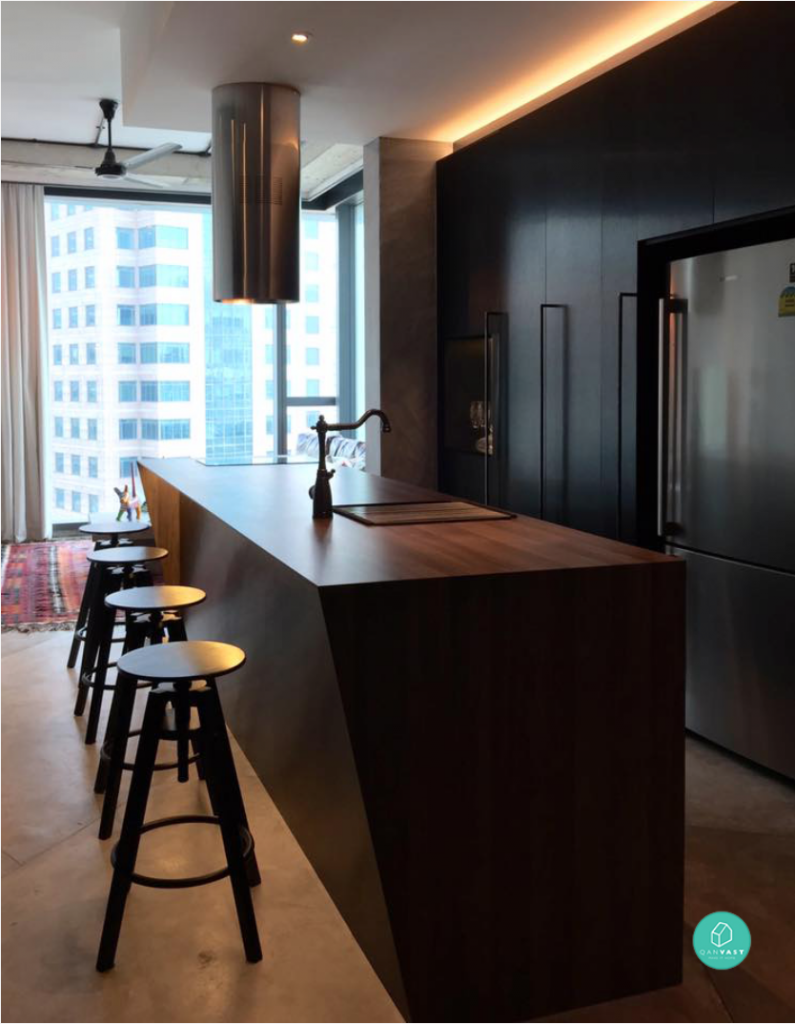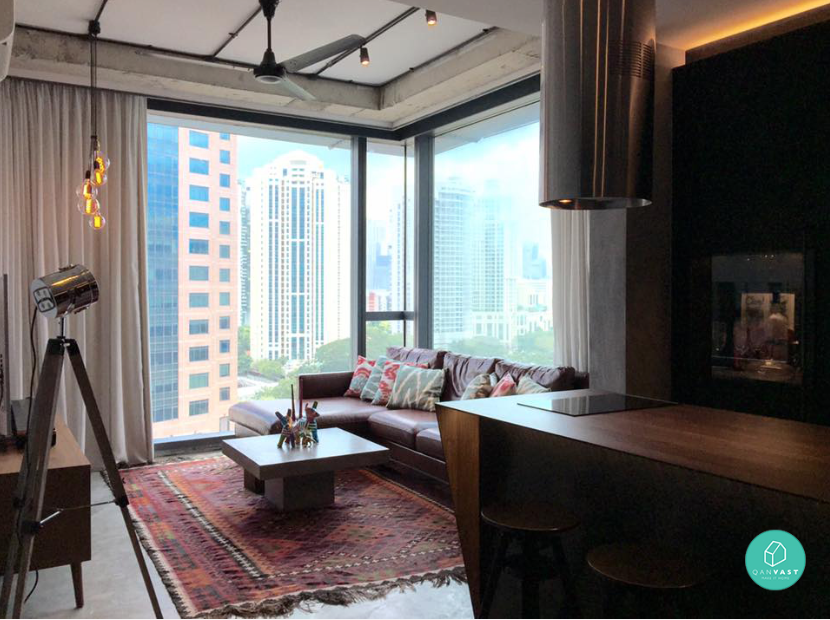 Interior Designer: The Association
Location: Millpoint
If your dining space lacks room for a proper dining table to host guests, then why not go for an island that speaks volume? Try a larger-than normal island so that it can also function as your prep area for small-sized kitchens. Go for a stunning effect with a solid black base and a marbelised counter top – talk about eye-catching!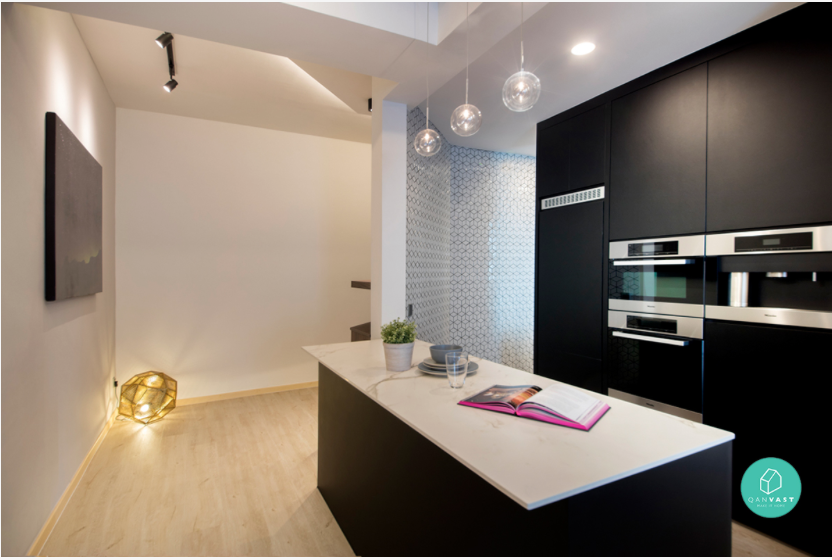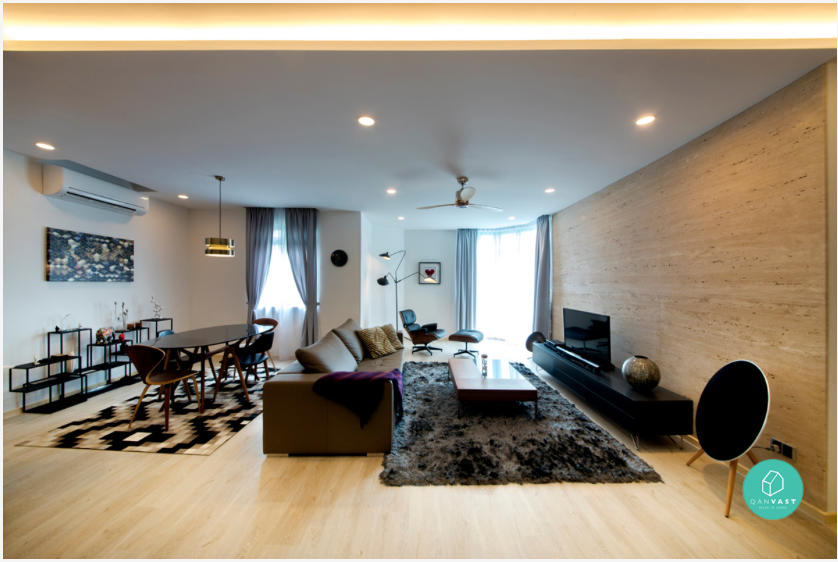 Interior Designer: Hue Concept
Location: Mariam Way
Cost of renovation: $65,000
Go For A Theme That Says Lifestyle, Not Showroom
Your home should be an extension of your personality – it should showcase what you enjoy in life and have a style that is uniquely you. Plus, a condo with character tend to have a better resale value when the real estate agent is trying to sell a concept to the new buyer instead of just your typical showroom. It isn't just about making your condo pretty; it is about giving it an identity and concept.
When decorating according to a theme, the best way to do so is to keep to a basic colour palette – something with warm tones to instantly cosy up your condo. Add nuances here and there that say volumes about what you like in life.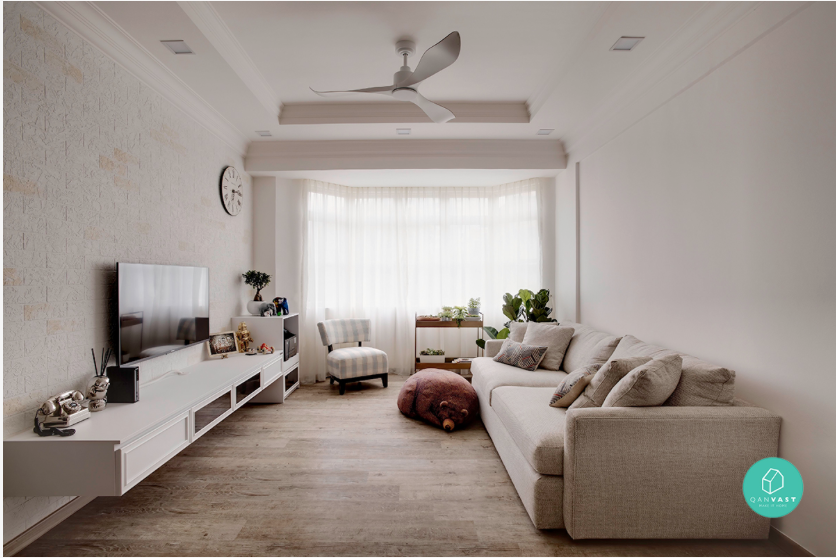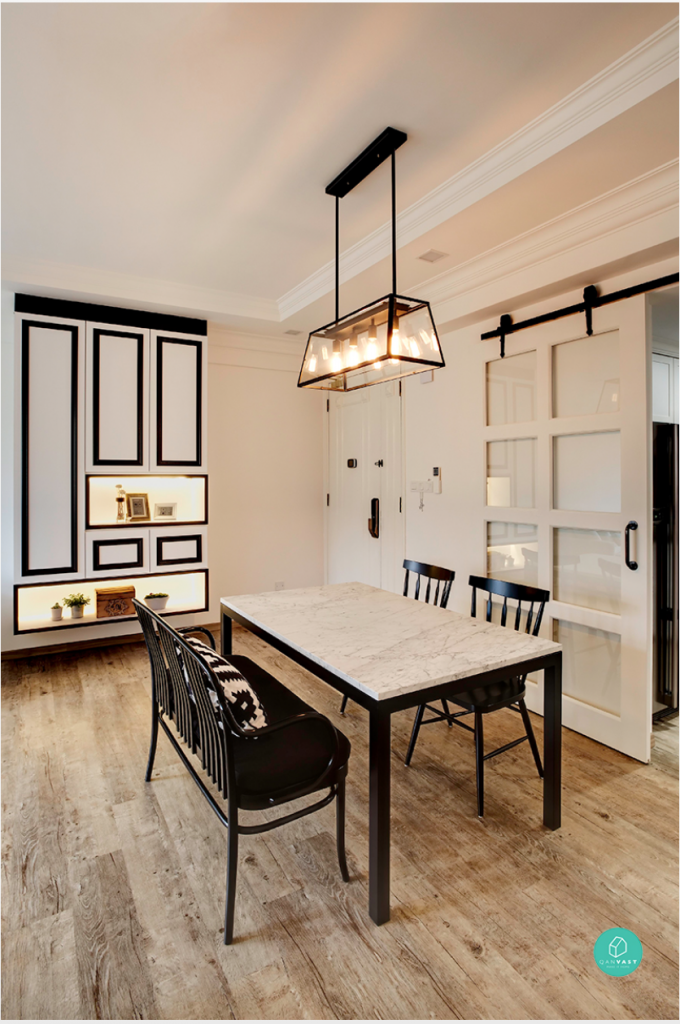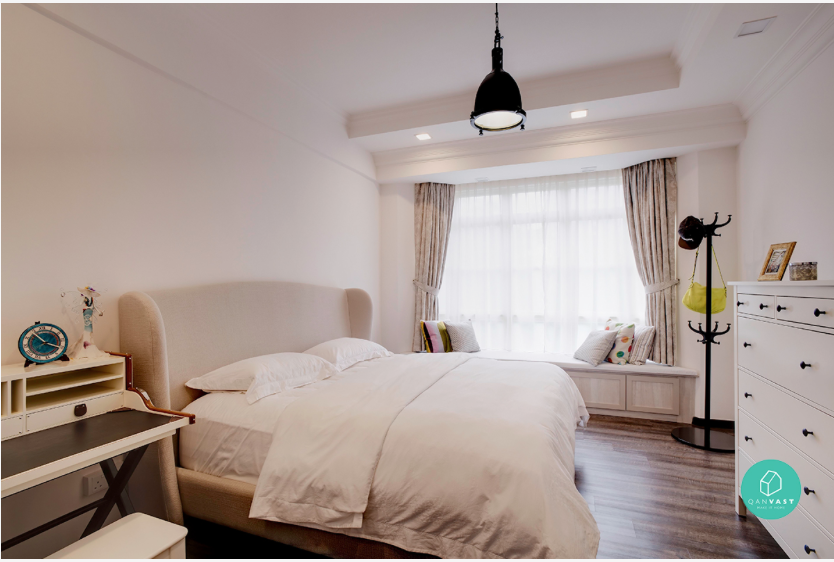 Interior Designer: Rezt & Relax
Location: Chiltern Park
Cost of renovation: $90,000
Go for uniformity – colours, textures and details – so that the concept you are trying to achieve flows through your condo. Again, keep colours minimal – white works all the time for that sophisticated, urban feel.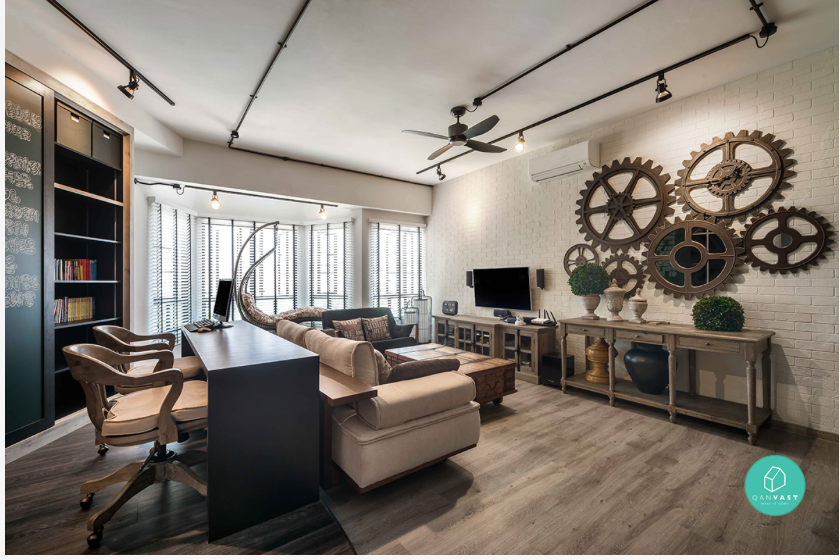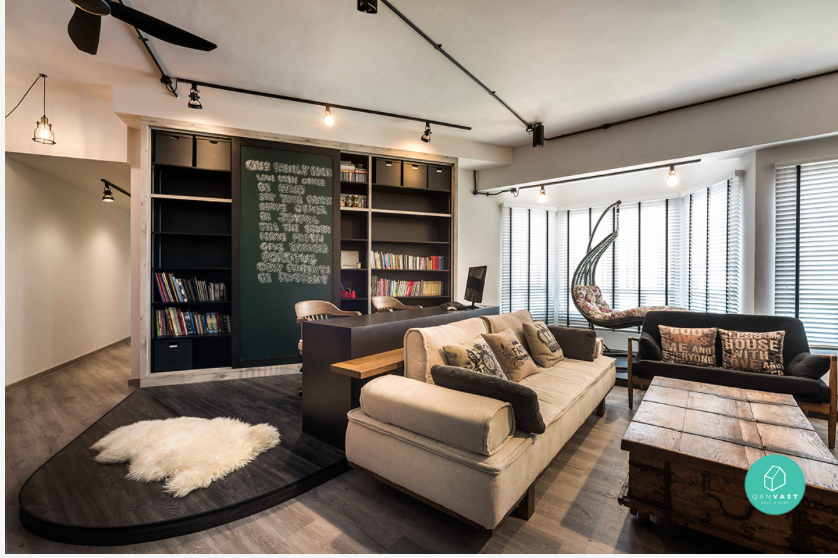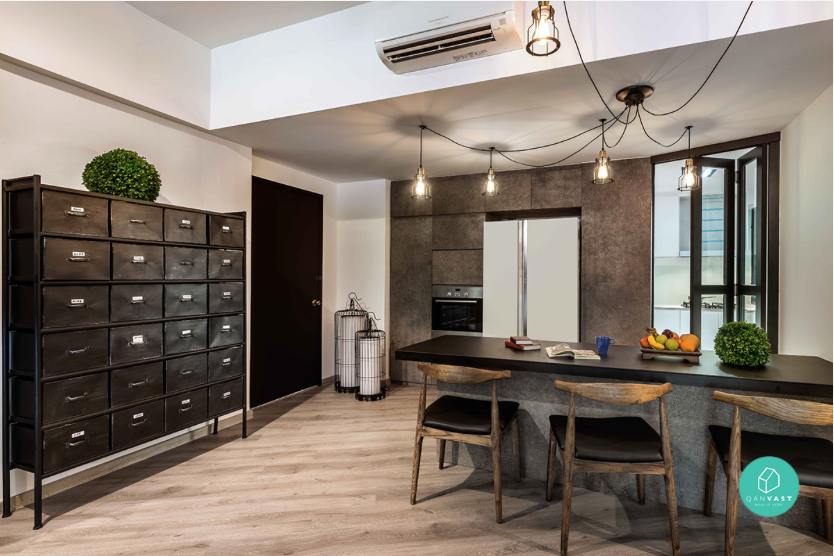 Interior Designer: The Orange Cube
Location: Laguna Green
Cost of renovation: $74,000
You want to walk into your condo and feel like it is really you in every room. So make it a point to design each room uniquely to showcase this extension. Love fashion? Why not create a "gallery" of your favourite fashion buys? Guests – or potential buyers – will love the chicness in your collectibles.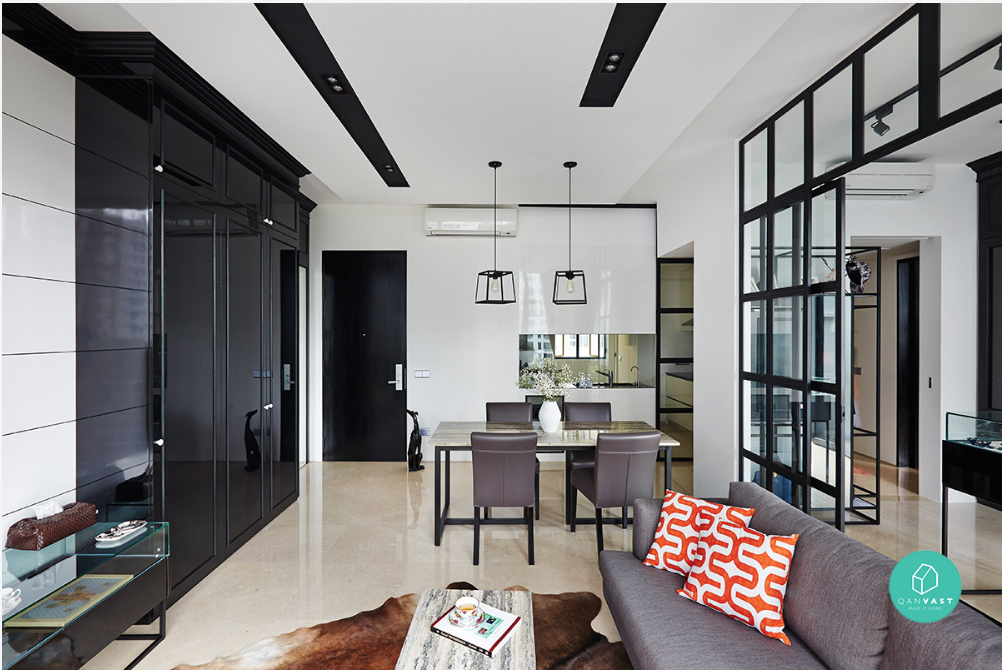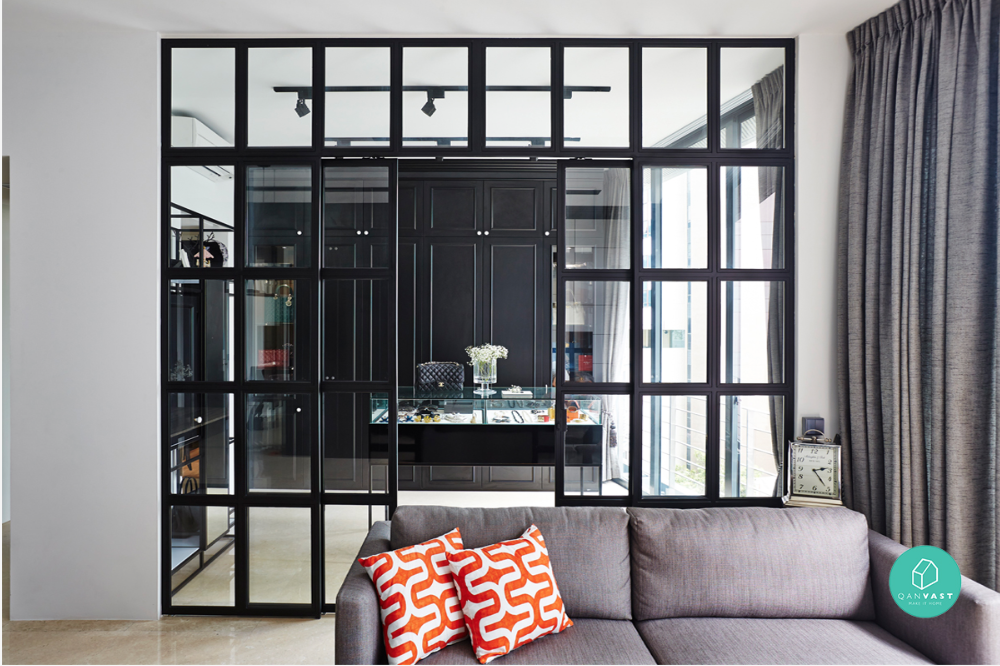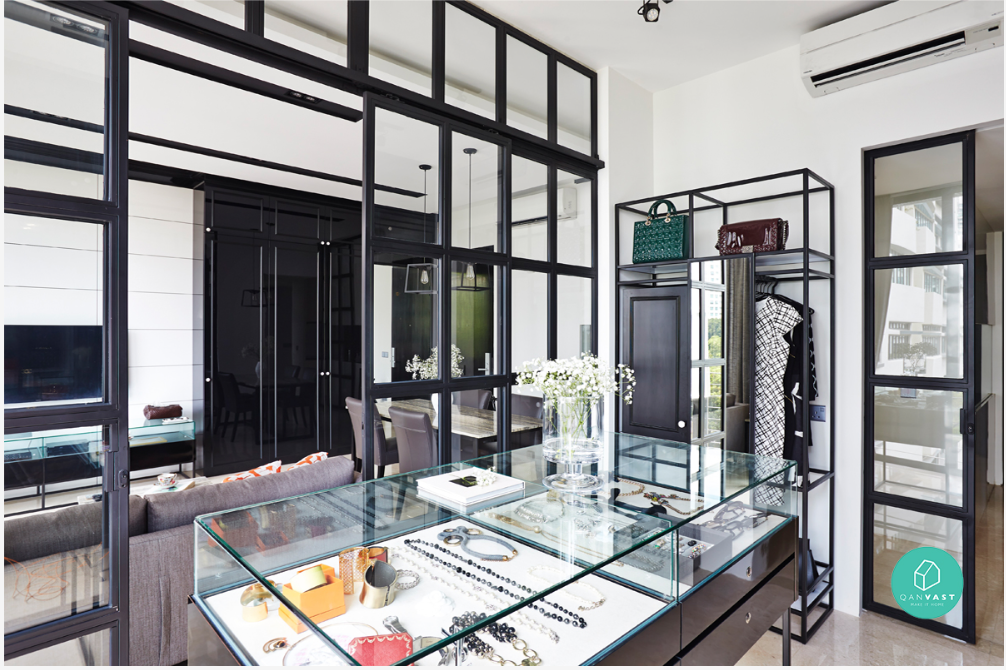 Interior Designer: Fuse Concept
Location: River Valley
Cost of renovation: $140,000
---
If you are collecting your keys before October 2016, there's no better time to start your renovation research. If you like us to connect you with 5 firms, drop us a quote and we will followup with you shortly. This value-added service is free and has helped many homeowners secure a reliable designer for their home.
To see more home interior ideas, download the free Qanvast app today. The Qanvast app offers the full experience of simplifying your renovation journey. Like a picture? Save to your boards. Connect with trusted home professionals at the touch of your fingers. The app is available from the App Store and Google Play.