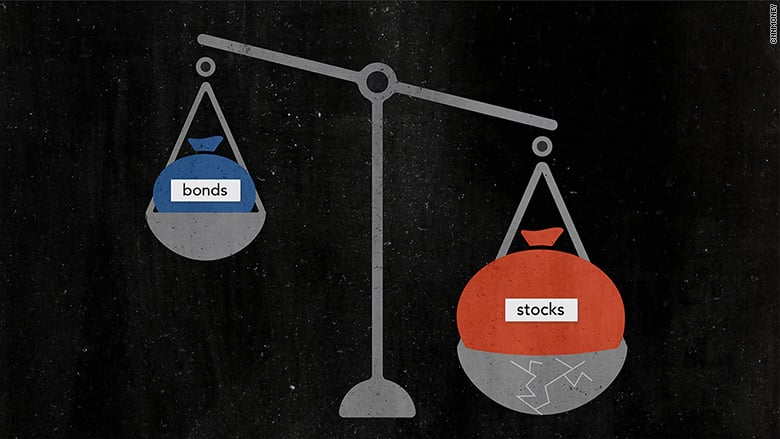 A common question among Singaporeans is: will I be able to retire, and which country's GDP must my bank account match to do so? Well common sense dictates the answers are yes (because at age 82, weekly strategy meetings are no longer an option), and France. To help you out a bit, we're going to summarise the age-old issue of property vs stocks vs bonds:
A necessary caveat
There is no "one size fits all" method for retirement planning. Everyone's needs are different. Some of us don't consider retirement adequate until we're lining the bottom of our pool with $1,500 champagne bottles; some of us can retire in a rental flat and eat yong tau foo seven days a week.
Speak to a qualified wealth manager or financial advisor. Somewhere amidst the coma-inducing boredom of their explanations, is the golden ticket to your retirement.
The rundown on property vs stocks vs bonds
Okay, for those of you who are completely allergic to finance, here's a quick rundown:
Stocks, or equities, are shares in a business. Most Singaporeans don't pick their own stocks; it's more common for them to buy into a fund, in which many investors pool their money and a fund manager handles the buying and selling.
It's also quite common for Singaporeans to buy blue chip stocks (stocks in the 30 biggest companies on SGX) via Blue Chip Investment Programmes, which have a minimum cost of just $100 a month (from OCBC or POSB).
Stocks rise or fall in value based on how well the business is doing. Some stocks pay dividends (a share of the company's profits), usually every six months. It's up to the company's directors whether dividends are paid out, and how much.
Bonds were previously the province of rich Singaporeans, because they used to require a minimum of about $250,000. Thanks to the Monetary Authority of Singapore's Seasoning Framework however, there will now be more bonds available for smaller minimums ($1,000). Singapore Saving Bonds (SSBs) are also a common option among some Singaporeans. Bonds are, in essence, loans you give to the bond-issuer. You get paid interest (the bond coupon), and eventually the par value of the bond when it matures.
Property is that thing you live in. Before property, people had to put their stuff in caves or on the ground, and sleep in the rain. In Singapore, which is land scarce, property fetches high values because there's a shortage of room and yet our population is increasing. Of course, this is all a broad assumption; property performs best if you understand the historical values in the area, and can get a sense of its cost versus its rentability. You can check these details on 99.co.
Property versus stocks
Okay, forget the old saying that property always appreciates in the long run. Most of the time, most stocks also appreciate in the long run. Instead, let's look at:
The upside of property
One advantage of property is leverage: you can borrow a lot of money, at super low interest rates. You can't usually borrow $800,000 in cash from a bank at 1.8 per cent interest to buy shares; but that's practically what you get to do when you use it to buy a property. Go figure.
The high amount of leverage means that your returns, when the property appreciates, are also much higher. When your $1.2 million condo inches up in value by just three percent, that's $36,000 in your pocket. Of course, the flip side is also true, as depreciating property also costs you more due to leveraging.
The other advantage is that rental income is more reliable than stock dividends. If you get a decent property in a good location, the rental income will usually at least cover your mortgage repayments. Barring a few exotic cases (such as super high rent units in Sentosa) most property in Singapore doesn't suffer from high vacancy rates.
Property, unlike stocks, also gives you a little more control. You can't really steer a company even if you have shares in it (let's face it, the Annual General Meetings are mainly attended for the cheap buffet). But you can try to raise your property value by making improvements, such as upgrading the flooring, putting in track lighting, banning tenants who listen to Skrillex, etc.
The downside of property
The downside is that property is capital intensive, and illiquid. You can start buying shares for as little as a $100 a month by going through a bank programme. Private property requires a minimum of five per cent of the property price, in cash (more if you have other outstanding property loans).
It's also harder to offload property when it's not performing. You can sell a bunch of shares by clicking a mouse, or touching parts of your phone screen. You can't exactly sell your house on Carousell by next Wednesday.
This means that, in the event of an emergency, stocks provide you with some flexibility. You can cash them out quick to deal with it, whereas your property will take months to sell.
Property also means you need to be more hands-on. Your tenants are going to expect you to fix things, and you'll have to check in on them. You'll also need to factor in maintenance costs, whereas stocks are mainly "buy and forget".
As a final aside, there are property taxes to consider. There is no capital gains tax in Singapore, so the money you make off equities will be untouched. With property, you do have to pay a higher tax. But property tax is not as huge a deal in Singapore as it is in other countries; the taxes are already low, and you can also deduct your mortgage interest and maintenance costs from the tax.
Property versus bonds
Most financial advisors will only recommend switching to bonds as get older. That's because the interest rate on bonds (the coupon) tends to be at around three per cent for most corporate bonds accessible to the public. For government bonds (Singapore Savings Bonds), the rate is around 2.5 per cent per annum.
This is barely enough to keep pace with interest (which is a problem when you're younger, not so much when you're older).
The upside of property
With property, there isn't a fixed limit to how much it can appreciate. Some flats that sold for S$200,000 in the 1970s, for example, might be worth well over S$600,000 in resale value today. Your property appreciates with the times, and keeps pace with inflation (as the cost living rises, you will just raise the selling price of the property or raise the rent).
Bonds, however, are a form of debt. It doesn't matter how well the economy is doing, you can't demand more money out of it. That would be like your bank demanding you pay more for your personal loan because you got a raise.
Bonds are also dependent on the financial health of the bond-issuer. When oil and gas company Swiber defaulted on its bonds last year, it left many bond holders poorer by $250,000 or more. The greatest possible upside to a bond is that you get paid back the agreed-upon amount; the much greater downside is that you might not be repaid at all.
With property, you're not lending money; you have a tangible asset in the form of a house. Even if it underperforms the results tend to be less disastrous.
Bonds also lose out to inflation. With some exceptions (such as inflation-linked bonds, which most Singaporeans don't have much access to anyway), your bond coupon does not rise with the cost of living. In about 40 years, that $500 coupon every year might buy you one used sock from a hobo.
Property prices, however, go up with the cost of living.
The downside of property
Rental incomes fluctuate depending on the market. Bond coupons don't (with the exception of certain types of bonds, such as SSBs). Regardless of whether Singapore's economy is thriving or dying, your bond coupon is unaffected. This can make certain types of bonds, such as perpetual income bonds, a more reliable source of income.
There's also no need to pay tax or maintenance on a bond, which makes it much easier than property.
Property vs stocks vs bonds: Which do you pick?
When comparing property vs stocks vs bonds, the best solution is some of each. Don't rely purely on just one to see you through to your retirement. That means you shouldn't pour every last dollar into the biggest house you can possibly get; rather, buy something that's within a comfortable range, and then set aside your other dollars for a balanced portfolio.