About Casa Al Mare
Go back to the halcyon days of Singapore with Casa Al Mare, a 5-storey freehold development with only 49 residential units. Located at Jalan Loyang Besar in Pasir Ris at Singapore District 18, Casa Al Mare is definitely conveniently placed, while still offering the seclusion and retreat that you may need.
There's also a massive perk: Casa Al Mare is a home for sale by the sea.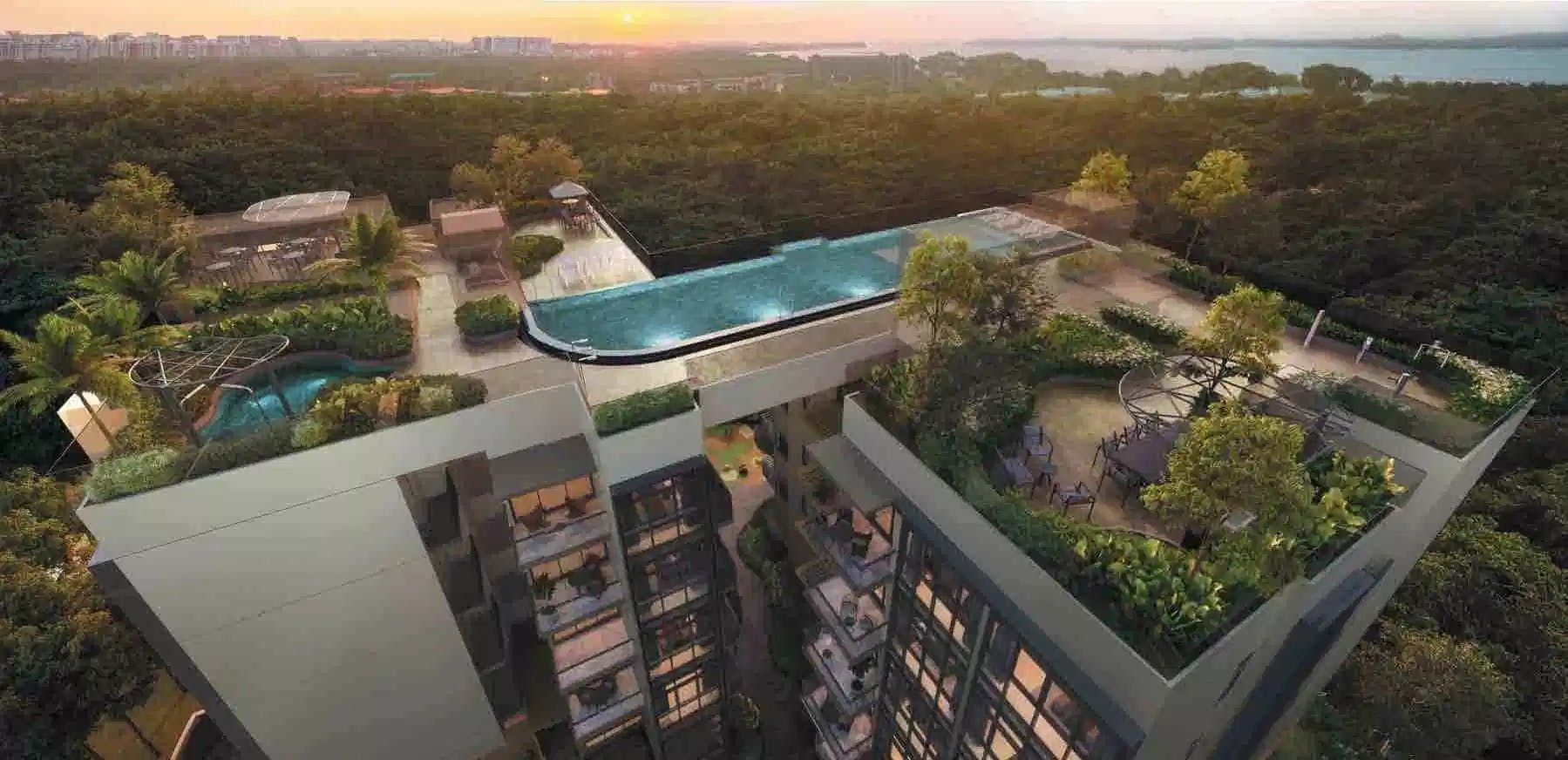 Newfound Accessibility
Unlike what you may think, the Casa Al Mare condo excels at convenience. While the area generally gets a reputation for having singular public transport options, residents have access to three MRT stations. These include Pasir Ris MRT station, Pasir Ris East MRT station, and Loyang MRT station, all of which are within less than two kilometres away.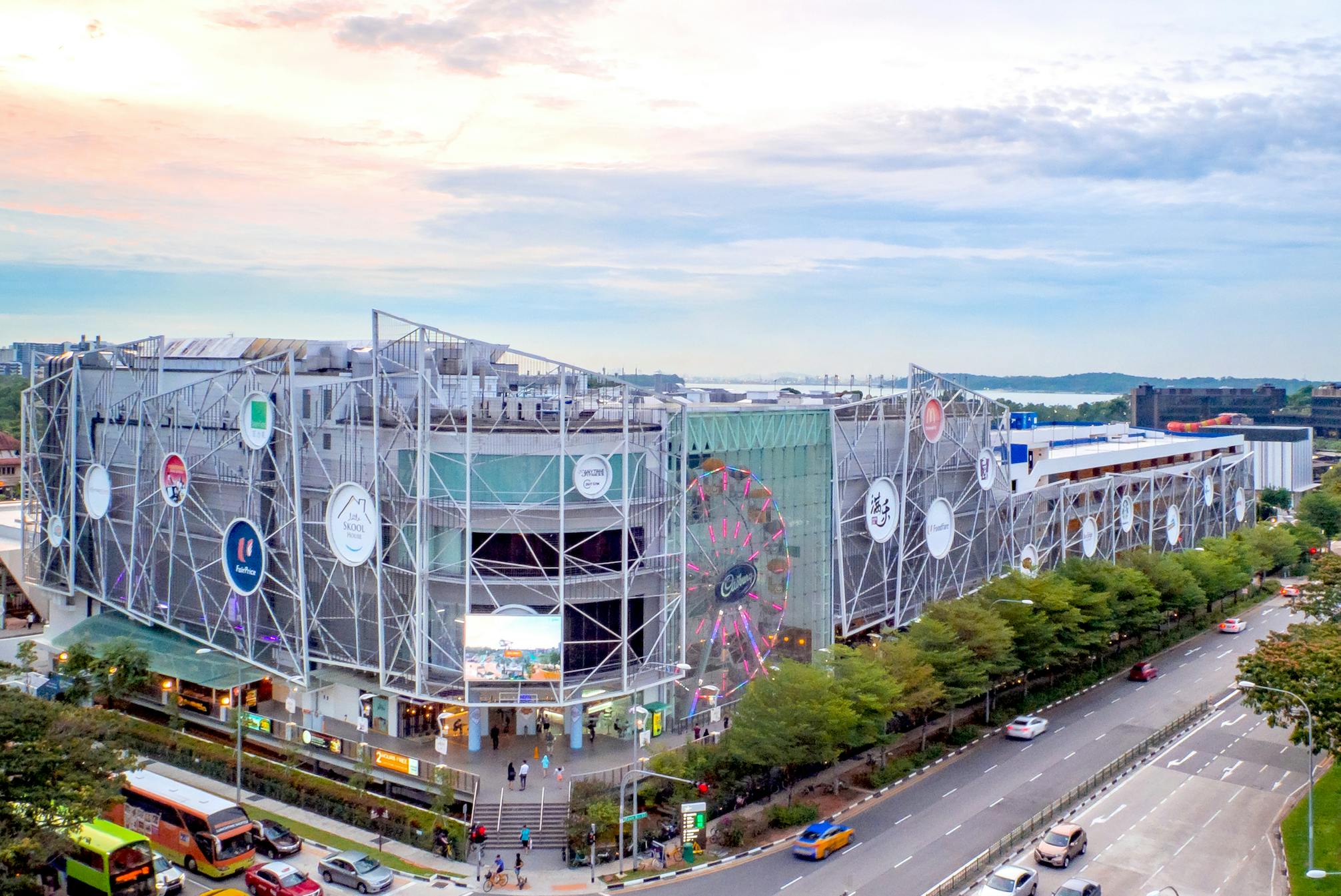 As far as entertainment is concerned, Pasir Ris needs close to no introduction. Renowned recreational outlets such as the lively Downtown East, the exhilarating Wild Wild Wet and White Sands Mall are all in close proximity from Casa Al Mare. In fact, Downtown East is actually just a two-minute walk away, which can only mean one thing - endless shopping, a theatre, an arcade, and Wild Wild Wet are all well within the possibility of weekly recreation!
If you have a vehicle, you're just an effortless 12-min drive away from east side hotspots like Tampines Regional Centre, Changi Business Park, and Changi City Point and 13-min away from Tampines Expressway. 
Additionally, other popular shopping options that include IKEA, Elias Mall, Loyang Point, and E-Hub are all five to ten-minute drives away from Casa Al Mare. Vary your shopping choices based on how you feel. Need a quiet day to stock up on groceries? Bask in the joys of a slow day at the 'ulu' Elias Mall which can tend to both your dining and home shopping needs. 
All the Amenities You Need
Casa Al Mare's range of amenities is just what you need, and will use. The amenities are exactly what make this residence an exquisite private option, impressing from the ground lawn up to the roof terrace.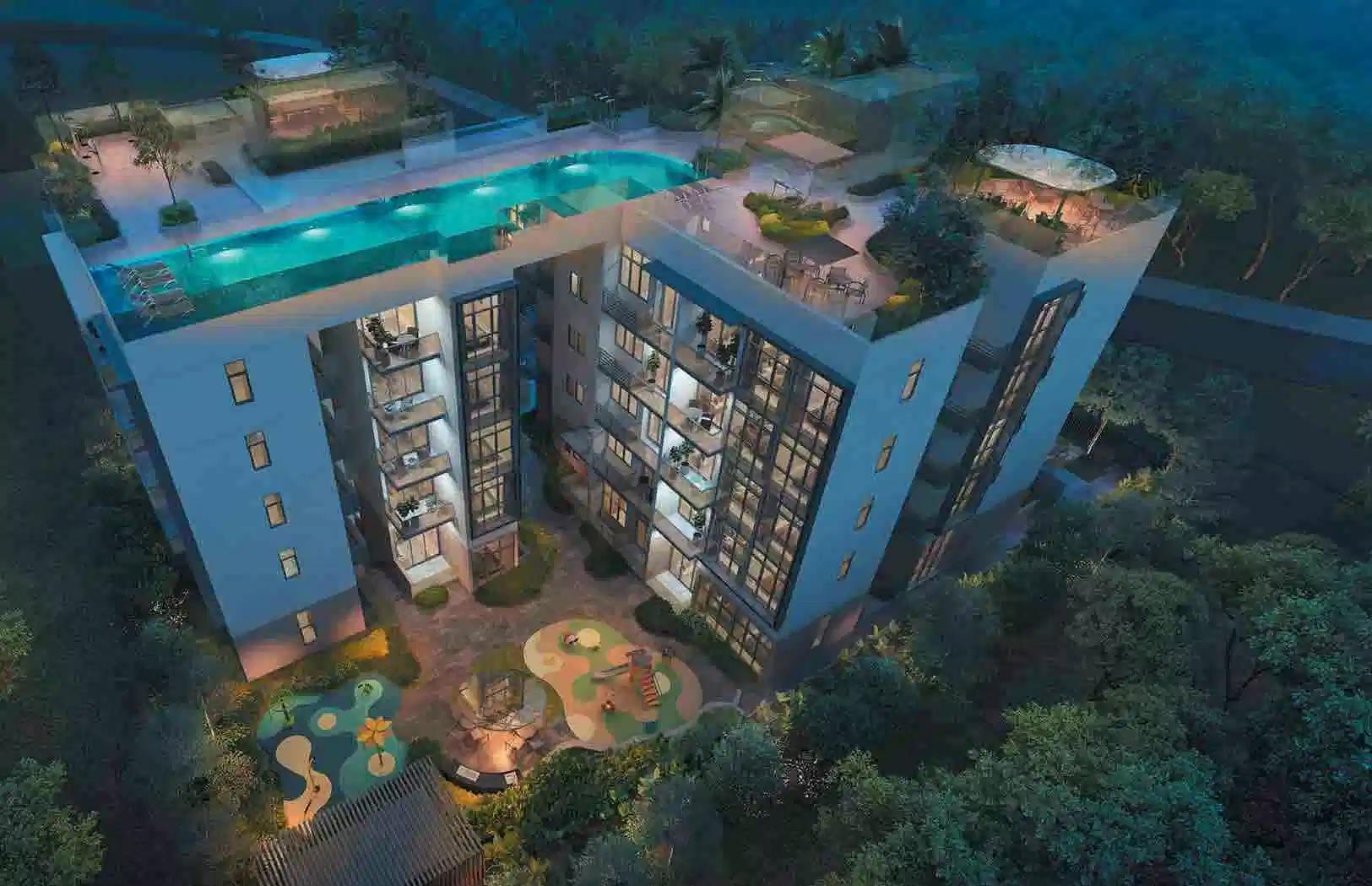 Fulfil your day-to-day necessities of keeping fit and active by hitting your lap quota at the pool, or stepping outside your gate for a long jog at Pasir Ris Park, all while you indulge in the sea's breeze. If you have children, they'll have plenty of fun flitting around the Kids' Fun Land on the first floor. 
For nights that require socialising, plan an intimate seaside barbecue within the sanitary comfort of your home, or have a starlit meal at the Teppenyaki Lounge on the rooftop terrace. 
You will also be bestowed with a private balcony, which will give you a peaceful spot perfect for nights where you need solitude or inspiration.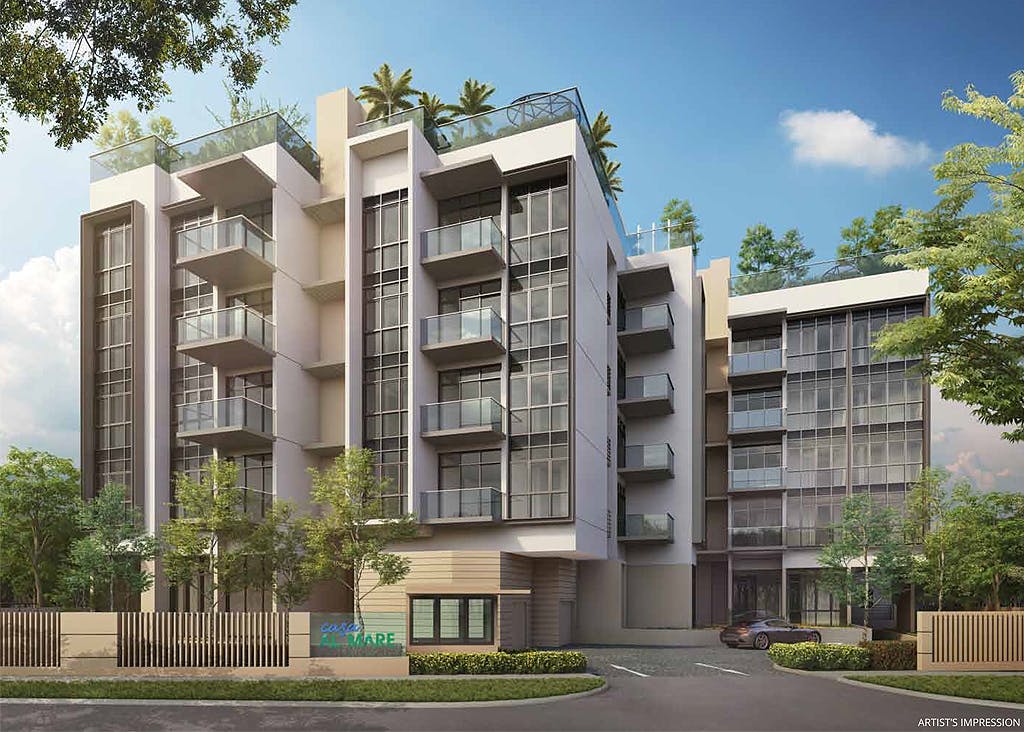 Astounding Sea View, and Plenty of Greenery
Open the windows of your home to the spectacle of lush greenery of Pasir Ris Park and the calming blue waters of Pasir Ris Beach. The park has plenty to offer, for individuals, couples, and families with children. 

It's almost a guarantee that you'll never run out of activities to engage in, with kayaking, prawn fishing, and horse stables being some of what you can partake in. You can also keep in the pink of health with the athletic options, the unending cycling trials, and the endless fun that sand playgrounds can offer. 
Also, did we mention Pasir Ris beach, which will be less than a five-minute walk away from your home? Irresistible. 

Casa Al Mare is sure to give you the best of your time away from working life every evening with its welcoming, serene and nature-driven environment. 
Schools
Despite the seeming remoteness of Casa Al Mare, there is an ample amount of options to choose from where education is concerned. Give your children the comfort of an education that's close to home.
List of primary schools nearby:
Pasir Ris Primary School
White Sand Primary School
Coral Primary School
List of secondary schools nearby:
Loyang View Secondary School
Hai Sing Catholic Secondary School
Coral Secondary School
List of junior colleges nearby: