Who's it suitable for?
Costa Del Sol condominium is a perfect choice for those who want:
A condominium in the East Coast area
Proximity to East Coast Park (500m)
Direct access to Bayshore MRT Station
Numerous schools nearby
Accessibility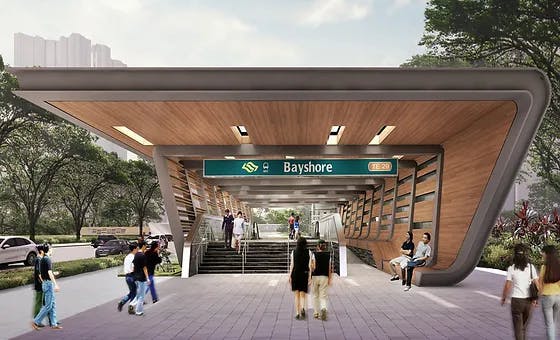 Enhanced connectivity is on the table for Costa Del Sol residents who will soon be able to enjoy direct access to Bayshore MRT Station, located just across the road. Bayshore MRT Station, set to be ready in 2024, is an underground station along the Thomson-East Coast Line (TEL) 4. It will serve as the terminus of the Thomson-East Coast Line until Stage 5 of the line opens in 2025, when the line is extended via Bedok South to Sungei Bedok.
Costa Del Sol is conveniently surrounded by major roads like Upper East Coast Road and Marine Parade Road for easier access to many places in the east. It is also located next to ECP and nearby PIE – drivers will have no trouble travelling around Singapore.
Nearby amenities
Located at 78 Bayshore Road, the Costa Del Sol condominium has many amenities nearby. Shopping malls in Bedok, Katong, and Marine Parade are only a short drive away. Numerous reputable educational institutions near the condominium also make it a suitable home for families with school-aged children.
Shopping centres near Costa Del Sol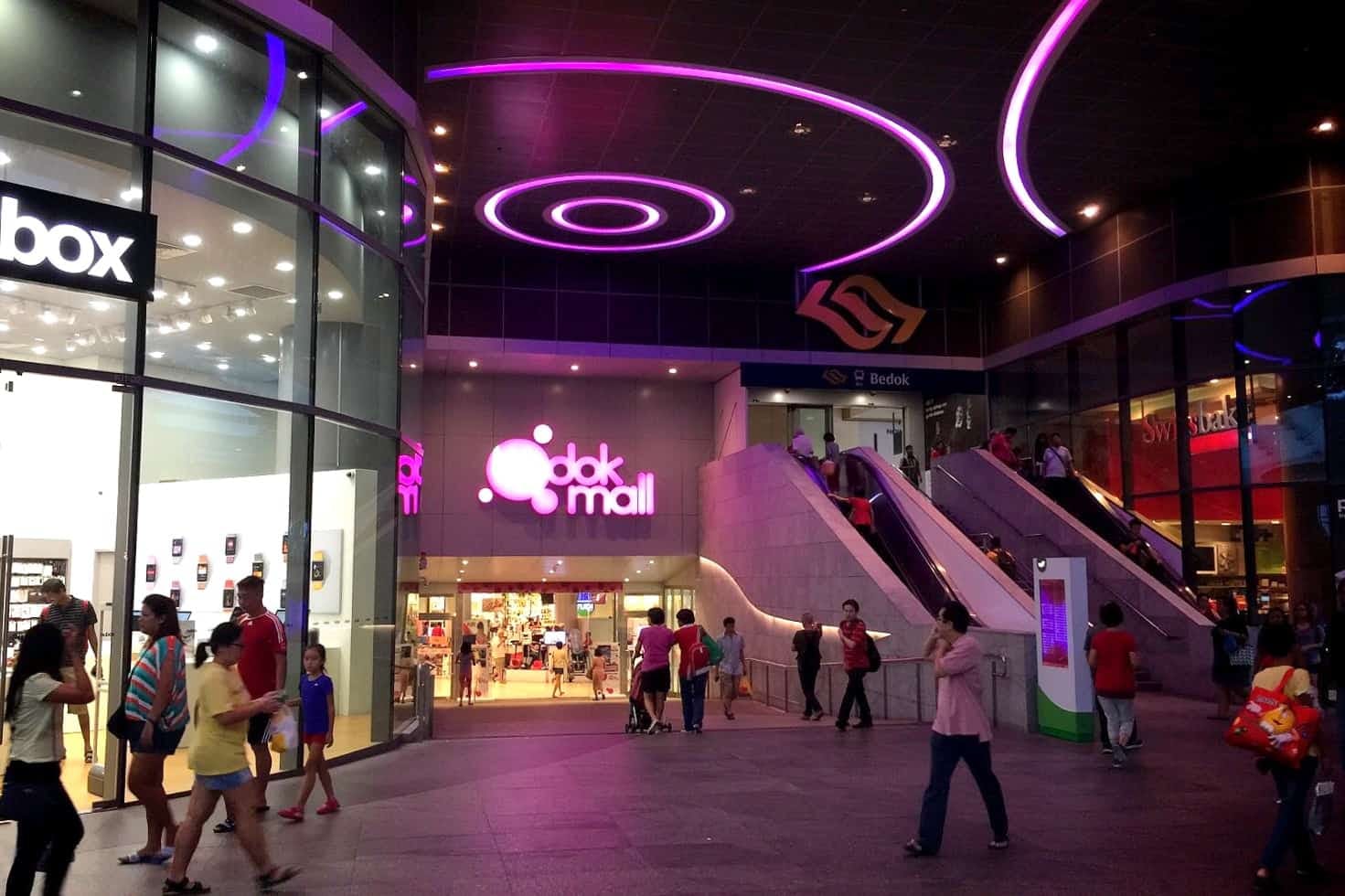 There are many shopping amenities close to the Costa Del Sol condominium, residents would not have to travel far to get what they need. Daily grocery shopping can take place at Bedok Town Centre wet market where you can easily find good meats, chicken, and fish as well as vegetables and fruits. There are also nearby supermarkets such as Top Choice Supermarket and The Essential Corner on Bayshore Road which is next to Costa Del Sol.
For a shopping spree, take a 7-minute drive and you will reach Bedok Mall where you can find everything you want. The mall houses over 200 shops across three floors, offering everyday essentials, lifestyle, and fashion. 
On top of that, the shopping destinations in Marine Parade are just a short drive away too. This includes Parkway Parade, which offers residents entertainment, retail shops, F&Bs, and services. You can get most of what you want in this 7-storey shopping mall!
Dining spots near Costa Del Sol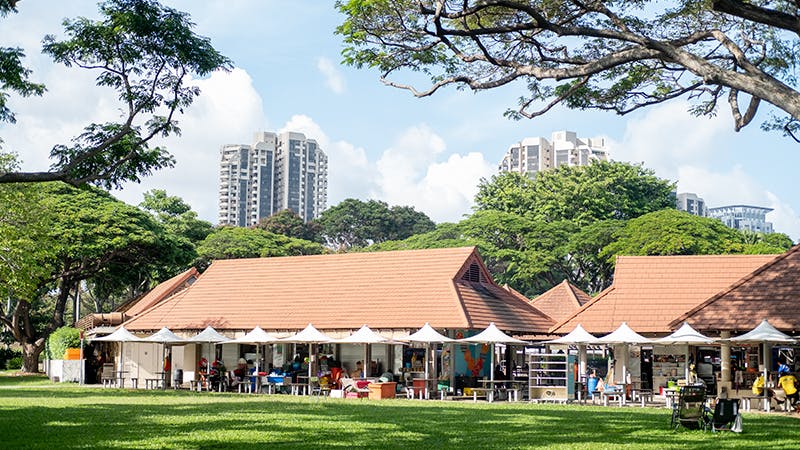 Living in Costa Del Sol Singapore, there are a variety of places that are a short walk away for some amazing food. Moreover, the nearby East Coast Lagoon Food Village is another reason why the East still reigns as the best place to eat in Singapore. Situated right along the beach and the cycling path, it is the perfect place to refuel your energy while the constant sea breeze ensures you stay cool while you feast. Costa Del Sol's locality also boasts a plethora of cafes and restaurants in the Siglap area such as Eat First, Pasta Fresca Da Salvatore, Turkish Cuisine, and Dutch Colony Cafe.
Schools near Costa Del Sol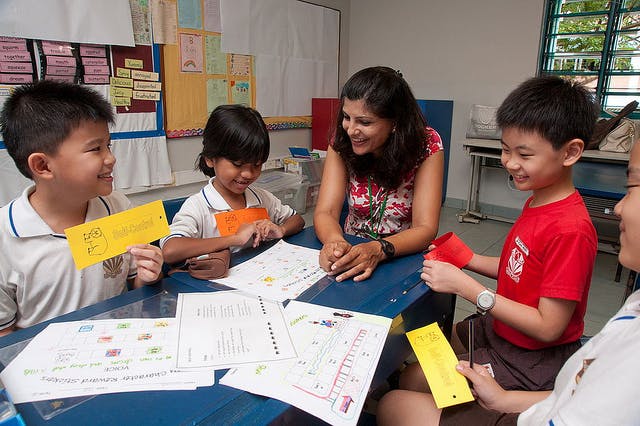 Costa Del Sol is a home suited for families because plenty of schools are nearby. With many choices of schools at each educational level, parents will find it easy to choose the most suitable school for their children.
The acclaimed all-boys Victoria School, affiliated with Victoria Junior College, is close to home. This may be a huge selling point for parents looking to enrol their sons at Victoria School and Victoria Junior College.
Ngee Ann Primary School, Bedok Green Primary School, Bedok View Secondary School, and APSN Katong School are also among the schools around Costa Del Sol.
Parks near Costa Del Sol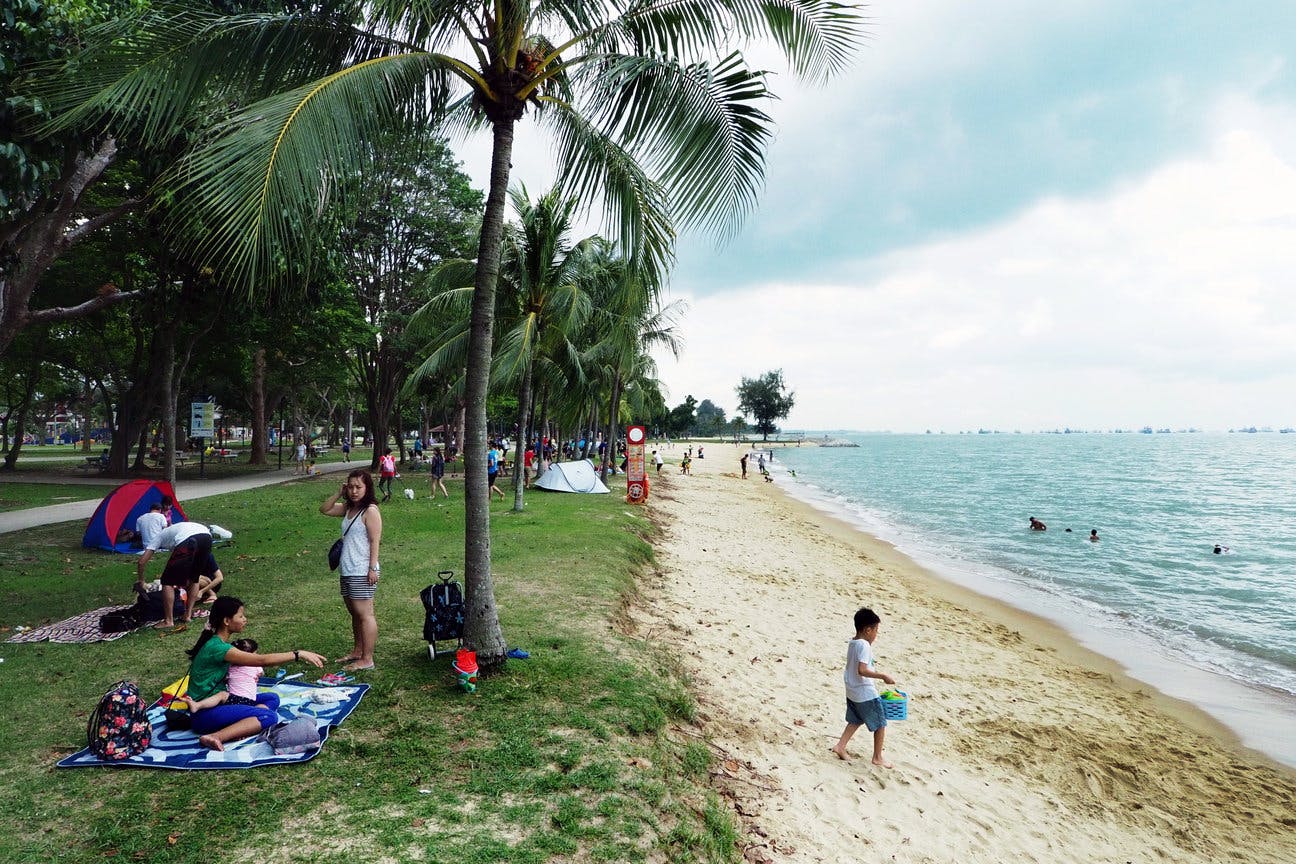 With each unit built to cater to the panoramic views of the sea, residents of Costa Del Sol will never lose sight of nature and its beauty. More than just the stunning views offered, you can also enjoy the green space every day with the amazing parks nearby. East Coast Park is one of Singapore's most treasured urban getaways offering diverse sporting and recreational activities, and it is only a short walk from the condominium.
With a total land size of 185 hectares, the scenic coastline stretches over 15 kilometres and has activities for everyone. You and your loved ones can sit back, relax, and enjoy picnics under the swaying coconut palms. As for those looking for action, there are sporting activities such as beach volleyball, cycling, cable skiing, and various water sports in the area.
Libraries near Costa Del Sol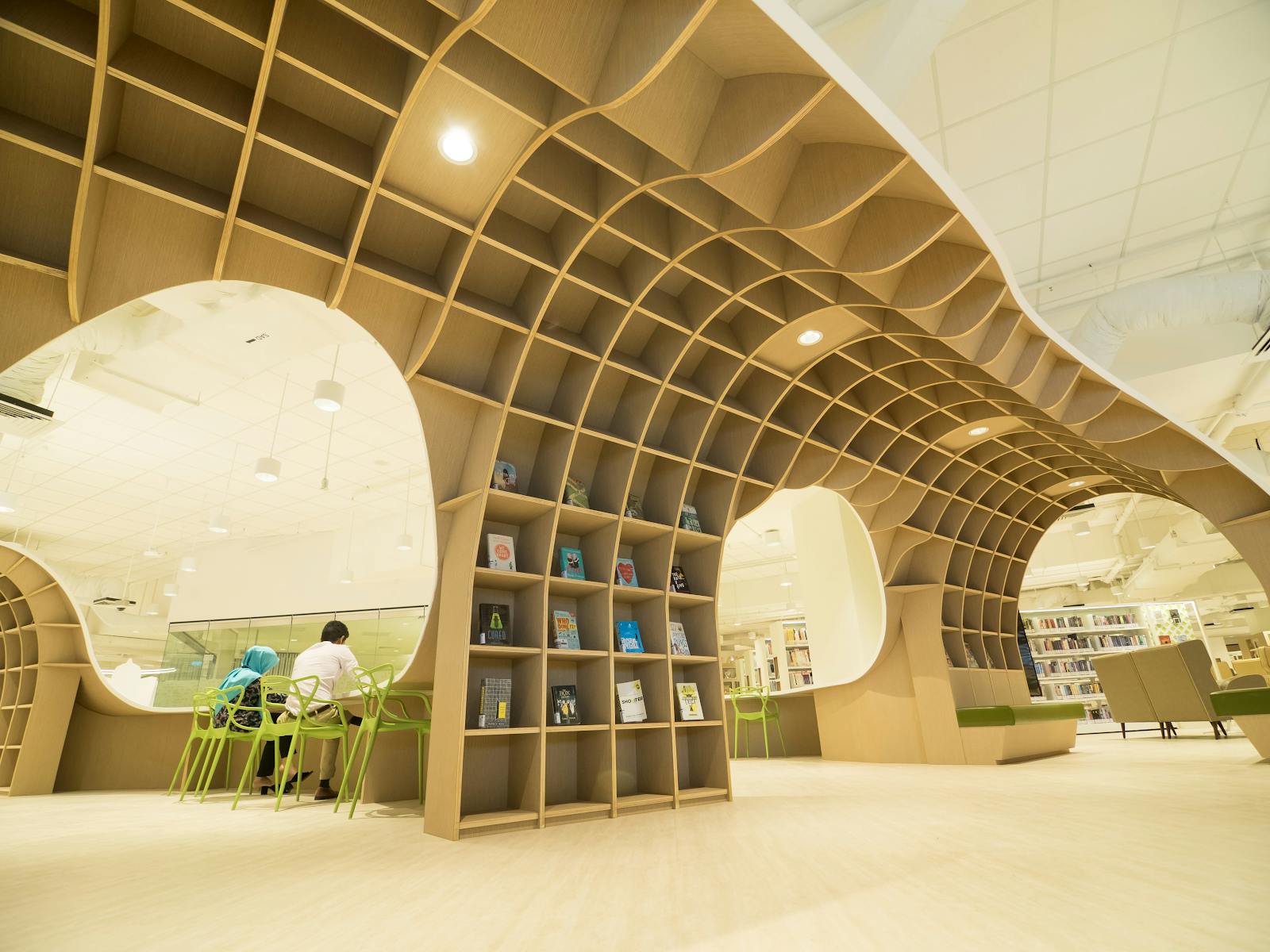 Bedok Public Library at Heartbeat@Bedok is just a short drive from the Costa Del Sol condominium. The library has about 200,000 items, with a special section for the Malay language collection. Bedok Public Library also offers various features for senior users, such as an electronic magnifier to enlarge texts and keyboards with large alphabets.
Places of worship near Costa Del Sol
You can find Calvary Assembly of God and Emmanuel Assembly of God along Upper East Coast Road – both churches are located within walking distance from the Costa Del Sol condo. A short drive to the Katong area will lead you to numerous temples, such as Sri Senpaga Vinayagar Temple, Kuan Im Kuan Ti Kong Temple, and Hoon Sian Keng Temple.
As for the Muslim residents, it is convenient to have Masjid Kampung Siglap located near Costa Del Sol. Within the mosque area, you can find the Tahfiz Al-Quran Centre of Singapore, housed in the preserved building of the old mosque. 
Hospitals near Costa Del Sol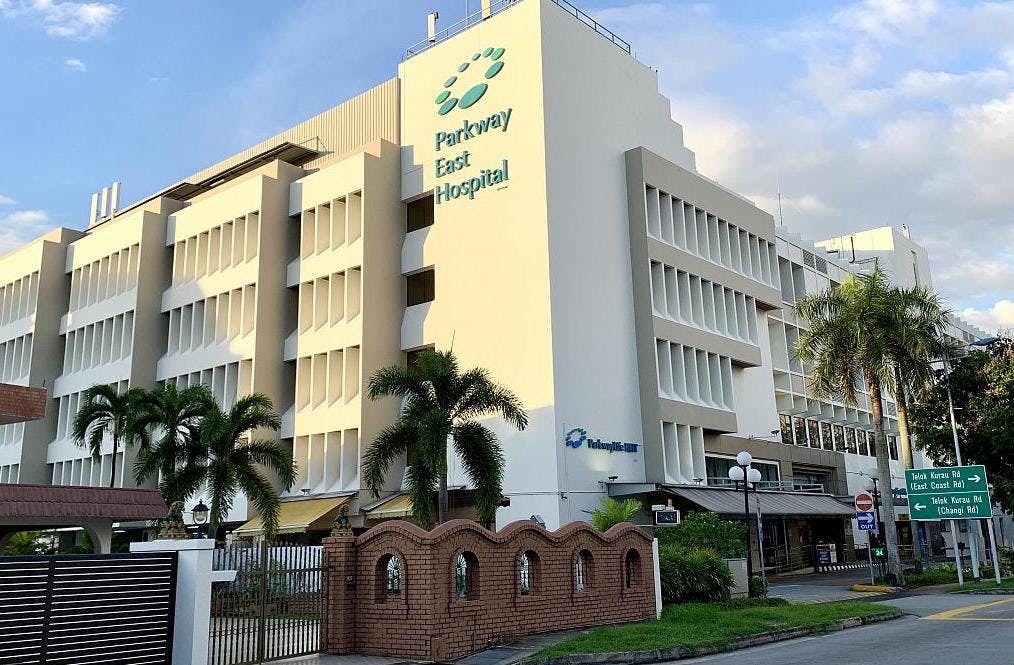 Parkway East Hospital is one of the healthcare facilities near the Costa Del Sol condo. It is a full-fledged hospital that operates 24 hours, suitable in times of emergency. The hospital provides general care and a comprehensive range of clinical speciality services such as general surgery, orthopaedic surgery, and ENT. Other ancillary services, such as rehabilitation therapy and imaging services, are also available at Parkway East Hospital.