About Gems Ville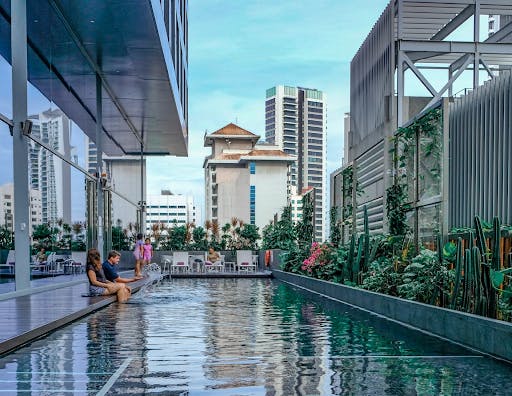 Conveniently located in District 14 along Geylang Lorong 13, Gems Ville is a freehold 8-storey condominium with communal facilities. This modern beauty, slated to be completed in 2025, draws attention away from the surrounding metropolis with its clear facade. 
Residents can look forward to having access to a broad range of facilities in the area not limited to cafes, pubs, local gourmet alternatives and casual coffee shops. Reputable schools and sporting facilities are also in the vicinity making it an overall well-rounded neighbourhood for people from different walks of life. 
Whether you're starting a family, moving into your second property or even purchasing your luxury retirement home, options are available to cater to everyone. 
Gems Ville Floor Plan - Something for Everyone
With an array of unit choices designed to suit homeowners with different lifestyle choices and requirements, Gems Ville offers 1-to 3-bedroom apartment choices. The high ceilings allow for natural ventilation and sunlight, keeping your home bright and radiating positive vibes all around.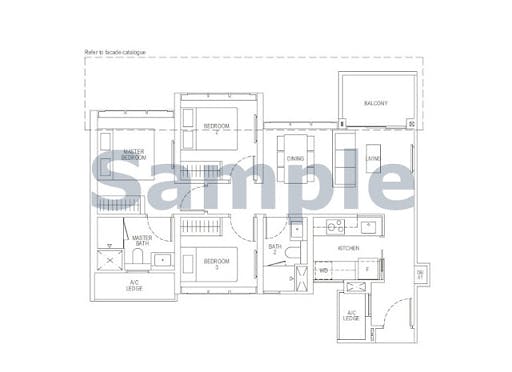 Adorned with elegant glass windows as well, the rooms offer a scenic view of the neighbourhood. With a land size of 7,868 square feet, the area is more than capable of housing essential facilities for the convenience of its future inhabitants. 
Gems Ville Location - Easy Access around the Island
Truly a gem in the heart of Geylang, Gems Ville is located at 6A Lorong 13 Geylang, District 14. The property is somewhat equidistant from both Kallang and Aljunied MRT for commuters who need to get to the East-West Line. For access to the Downtown Line, Geylang Bahru MRT is an option and for the Circle Line, Mountbatten MRT would be the closest.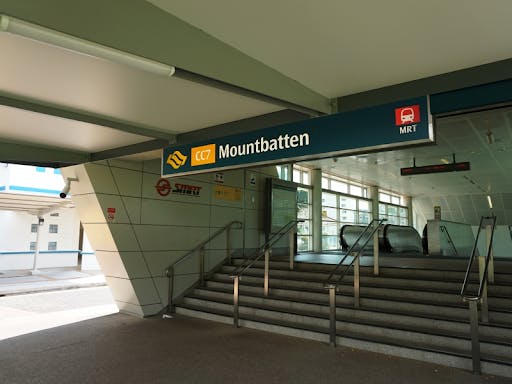 Connecting expressways including KPE and PIE offer easy access to other parts of the island. Moreover, Nicoll Highway takes commuters just 10 minutes to get to the Central Business District of Singapore. 
Regardless of where you're headed, there's a good chance that you could get from point to point on easily accessible public transport. If you're driving, the three nearby and major highways will make for a seamless commute to work or anywhere else.
Gems Ville Developer - The new and exciting East Asia Geylang Development
Founded recently in April 2020, the East Asia Geylang Development is the company behind the Gems Ville condo project. The real estate developers are a local company registered in Singapore. 
The company acquired the Yuen Sing Mansion freehold house for S$15.2 million in 2020, and that will be the site where Gems Ville will stand in the future. This will be one of their flagship projects and you can expect that they're not going to disappoint!
Gems Ville Accessibility - Everything at your fingertips!
Residents will be absolutely spoiled for choice with the number of local and international food options available to them, all within walking distance of their residence. From bistros to restaurants, cafes to seafood, you can have it all within a 10-minute walking distance. Essential services such as banks, supermarkets, pharmacies, clinics and convenience stores are also littered in the vicinity, for easy access. 
Some of the more noteworthy amenities will include Guillemard Village, Pavilion Square, City Plaza (shopping malls), the Geylang ActiveSG Field for nearby sporting use, Sims Vista Market and Food Centre if you're looking for a breakfast spot or a late lunch, the ever famous Old Airport Road Food Centre and Shopping Mall and the Kallang Estate Fresh Market and Food Centre.
Fitness enthusiasts will be happy to know that the indoor stadium and a full range of fitness facilities are located nearby (3 bus stops away). The Geylang East Swimming Complex is also nearby, for folks looking to take a dip or do laps in the water.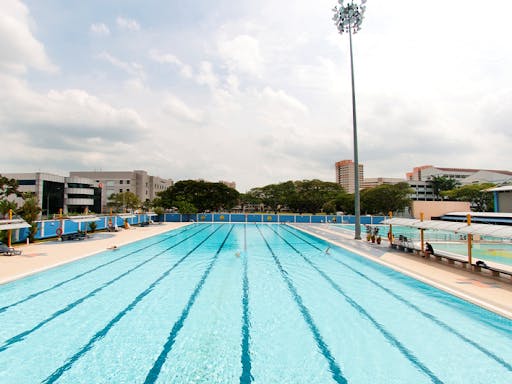 For parents who are keen, there are a number of reputable kindergartens and schools nearby. IROHA Kindergarten caters to Japanese children living in Singapore, while Raffles Montessori and Elim are some of the pre-schools available in the area. The Singapore School for the Deaf is also in the vicinity and for kids with special needs, The Winstedt and Northlight School are also an option. 
Where primary schools are concerned, there is Macpherson Primary and a host of secondary schools such as Broadrick, Dunman High, Geylang Methodist and Chung Cheng High School. Victory Life Christian School could be a unique option for some parents, and James Cook University would be the nearest higher education campus. 
So whether you're a foodie, a fitness junkie or someone who likes to have access to an array of facilities and amenities, this spot will not disappoint. Truly a gem nestled in a hub, everything you could need or want could just be a stone's throw away. 
Gems Ville Site Plan - Not Available
This information is currently not available and may be available for viewing in the future.
We do, however, know that the units will be furnished with modern home items for the convenience of potential buyers. Buyers can look forward to a modern look and feel of their units, and top it off with their choice of minor renovations before moving in. 
Gems Ville URA Master Plan - It's All About Location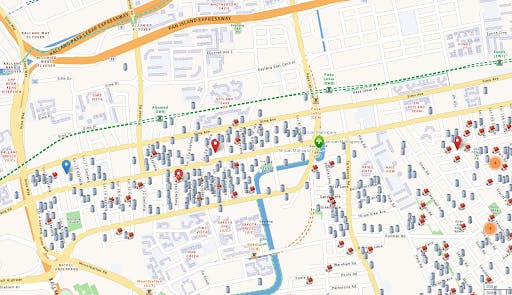 The area surrounding Gems Ville is mostly meant for residential and commercial properties, with private residences coming up to suit the rising affluence of the estate as a whole. Nature lovers can take joy in knowing that NParks has plans to install heritage trees in the area. 
So why should you get hyped about Gems Ville? 
Primarily, the property has an excellent opportunity of high rental yield for buyers looking at this as an investment opportunity. But there are also other aspects you can look forward to.
Different renowned schools in the area for families
Excellent connectivity with MRT and road networks
Prime location in District 14, with shopping and dining options and experience at your fingertips
Differing unit sizes to suit lifestyle and budget.