Les Maisons Nassim condo is a freehold condominium developed by Shun Tak Holdings Limited. Located at 14 Nassim Road in District 10 near the Orchard neighbourhood, an exclusive and private residential enclave surrounded by embassies and opulent Good Class Bungalows (GCBs), Les Maisons Nassim is the ideal choice for the discerning buyer who values luxury and privacy above all else.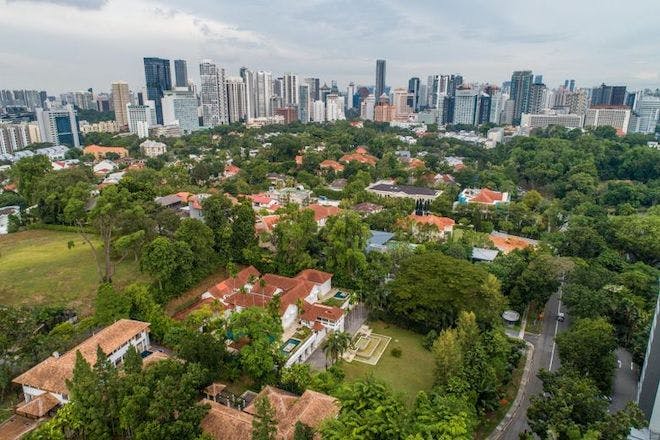 At the Heart of Convenience - Les Maisons Nassim Condo
Les Maisons Nassim provides easy access to major roads like Stevens Road, Holland Road and Grange Road. The nearby Pan Island Expressway (PIE) and Central Expressway (CTE) also assures drivers convenient access to other parts of Singapore. The Central Business District (CBD) is an impressive 10-minute drive, while the Orchard shopping district is an even nearer 4-minute drive away.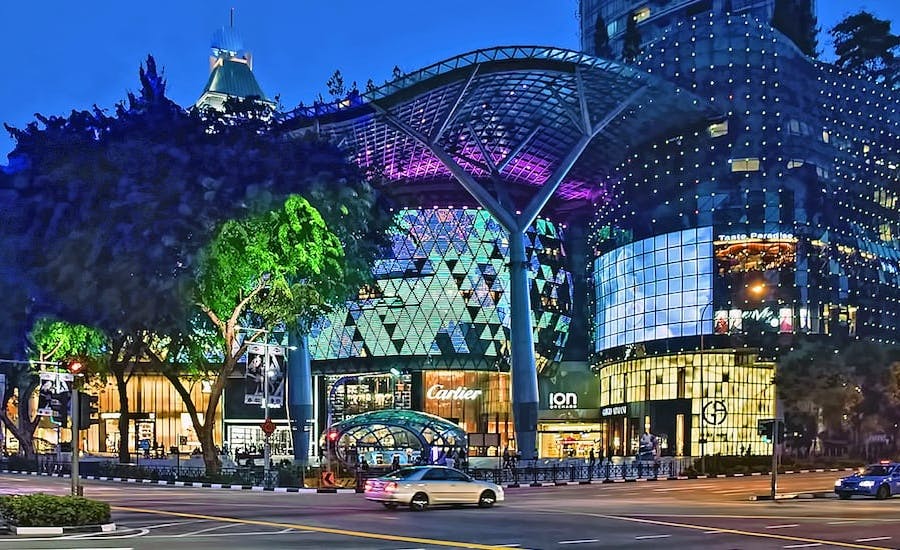 The upcoming Thompson-East Coast Line development project puts Napier MRT station within walking distance of Les Maisons Nassim, and completion for the new MRT line is slated to be 2021. Alternatively, residents can enjoy easy access to Orchard MRT station along the North-South Line. You also have the options of other nearby interchange stations such as Newton MRT station, and Botanic Gardens Station, which grants you even more access to both the Downtown Line and Circle Line. 
There is great transportation flexibility and ease for residents of Les Maisons Nassim, be it by foot, bus or vehicle, and that can inevitably save you time that is better spent elsewhere!
Retail and Dining Wonderland near Les Maisons Nassim
Pick up your daily necessities from multiple shopping centres within easy reach of Les Maisons Nassim, as Tanglin Mall and Tudor Court are only 2-minute drives away along Tanglin Road. Further up ahead is Orchard Road, Singapore's ultimate shopping district, where options are limitless!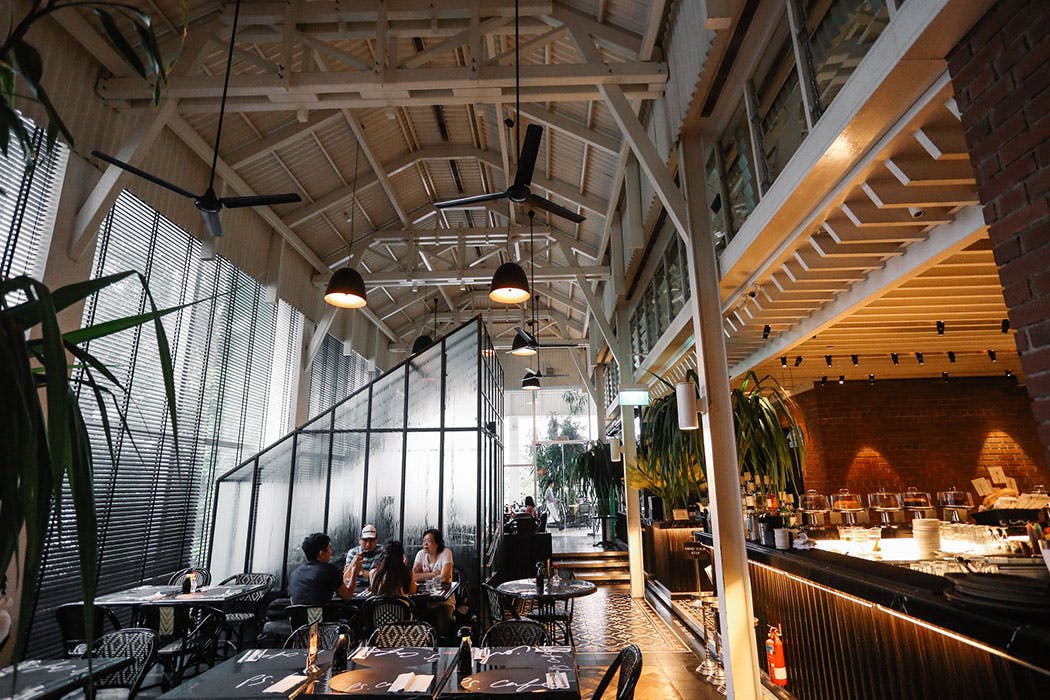 Residents can drop by Forum Mall for children's designer wear and toys, enjoy an afternoon of spa treatments and coffee at Palai Renaissance, then catch an evening movie screening at Shaw Theatres Lido in Shaw House. With Orchard Road so close, the potential for various retail, dining and entertainment pursuits are unending. 
Becoming One with Nature
It is a privilege that Botanic Gardens, the first UNESCO World Heritage Site in Singapore, is a mere stone's throw away from Les Maisons Nassim.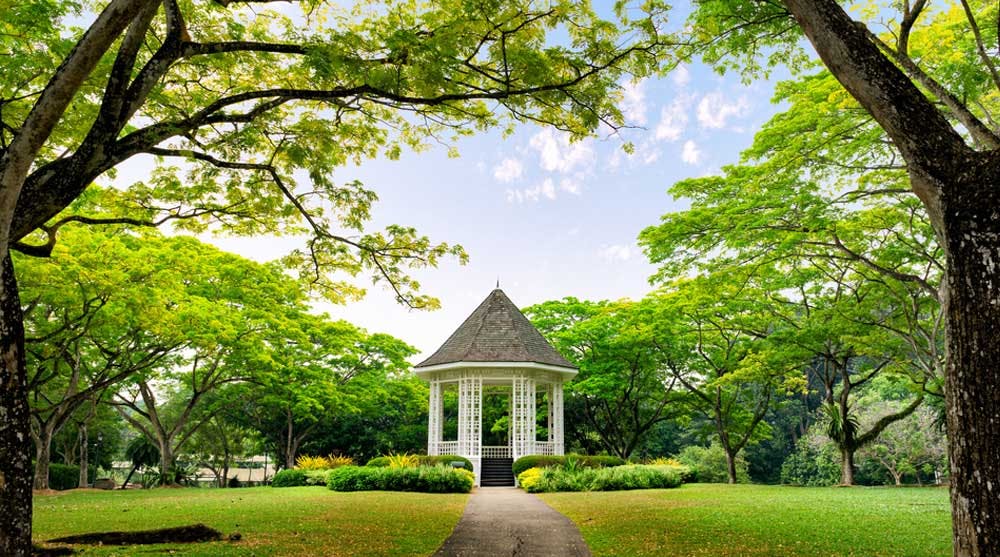 Take the opportunity to enjoy world-class natural gardens such as the National Orchid Garden and Bonsai Garden. Botanic Gardens constantly holds unique exhibitions as well as guided tours throughout the year, making it worthwhile to make repeated visits.
Other notable attractions nearby are the Kepler Discovery Wetlands and Singapore Botanic Gardens Learning Forest. So rest assured, fitness and nature enthusiasts living at Les Maisons Nassim, for you will hardly run out of nearby trails to explore to your hearts' content.
Inspiring Interiors at Les Maisons Nassim Condo
Each apartment unit of Les Maisons Nassim promises a spacious layout adorned with quality furnishings, complete with the finest kitchen appliances and fittings. The developer makes it a top priority in creating a homely yet luxurious atmosphere, that makes the most use out of the surrounding natural greenery. With floor to ceiling windows and a balcony, residents of Les Maisons Nassim can look forward to lots of natural light and cool breeze in the apartment.
Recreational amenities within Les Maisons Nassim ensure that there will always be activities to occupy you and your family, such as the lap pool, BBQ area and a kids' play area.
Schools near Les Maisons Nassim Condo
There are plenty of schools near Les Maisons Nassim that can cater to every educational stage. Many of the country's top schools such as Crescent Girls' School and Singapore Chinese Girls' School are closely situated. 
List of Schools nearby:
Avondale Grammar School
Alexandra Primary School
Anglo Chinese School (Primary)
Anglo Chinese School (Barker Road)
British Council Nursery School
Chinese International School
Chatsworth International School
Crescent Girls' School
ERC Institute
ISS International School
Singapore Chinese Girls' School