If you're looking for an apartment at Singapore's living, beating heart, you can consider getting an apartment in Lucky Plaza. The tower with 88 serviced apartments sits on 304 Orchard Road in District 9, which is a freehold plot of land. With a location as incomparable as Orchard Road and the iconic Lucky Plaza mall to accompany, these Lucky Plaza apartments are an unmatched option.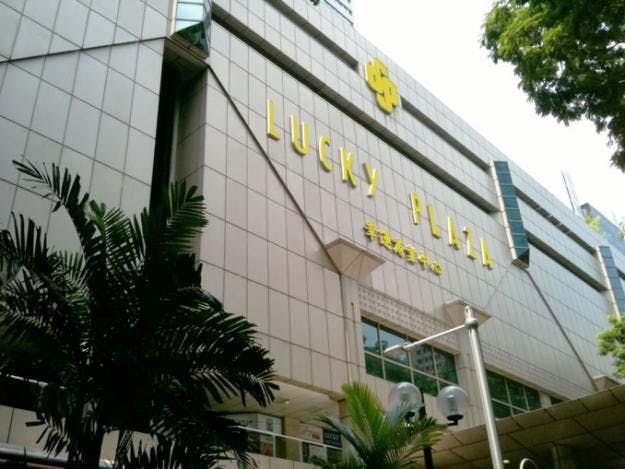 The well-loved Lucky Plaza is developed by an establishment that's behind many other famed developments. Far East Development has brought Lucky Plaza to its long-standing good reputation and has earned itself the prestigious FIABCI Prix d'Excellence Awards for real estate, ten times in total. 
Shopping at Lucky Plaza Orchard
With a whole shopping belt at your disposal, shopping will prove no challenge for you if you choose to reside at a Lucky Plaza apartment. Well, maybe it'll challenge your wallet and your self-control.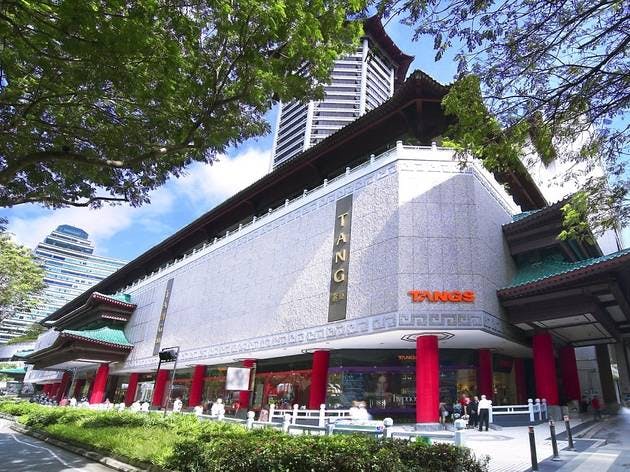 The Orchard shopping belt has numerous malls to choose from, all of which are within walking and can cater to needs both luxurious and basic. Some of the better-known malls in the area include ION Orchard, Orchard Central, 313@somerset. There are also malls that hold premium fare and luxury brands, for wealthier customers. Malls like Paragon and Ngee Ann City make for a nice visit for just about everyone, with dynamic displays on the storefronts of premium brands. TANGS, the household department store at Tang Plaza is also right next to Lucky Plaza. 
With that said, Orchard doesn't exactly have a reputation for affordable shopping options. Lucky Plaza shops are amongst the shops in Orchard Road that sell affordable, quality goods. The mall is frequented by many looking to purchase clothing, perfume, services, and 'Singapore' goods fit for tourists, with over 500 stores to browse from. As one of Singapore's oldest shopping malls, Lucky Plaza is also one of the only places that you can bargain at, especially at Lucky Plaza Bazaar, which is a thrift store. 
Eats
You'll never run out of things to eat at Lucky Plaza. In fact, you'll have a pretty unmatched dining experience.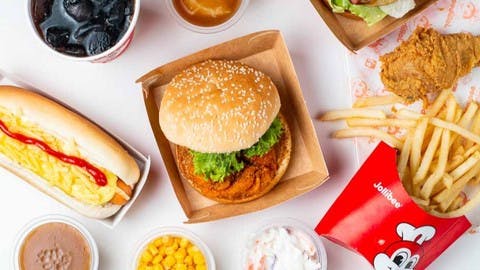 Apart from classic fast-food favourites like McDonald's, Lucky Plaza is also home to Singapore's first Jollibee outlet. Known for their famed spicy fried chicken, Jollibee is still not a common sight in Singapore. 
Lucky Plaza also has a food court called the Asian Food Mall with many shops that serve delectable Filipino and local food, amidst many other food shops scattered across the floors of the mall.
Schools Near Orchard
Life at Orchard Road offers a bustling cosmopolitan lifestyle that thrives off of Singapore's best. The schools in and around the Orchard neighbourhood support that lifestyle by offering multi-faceted quality educational experiences.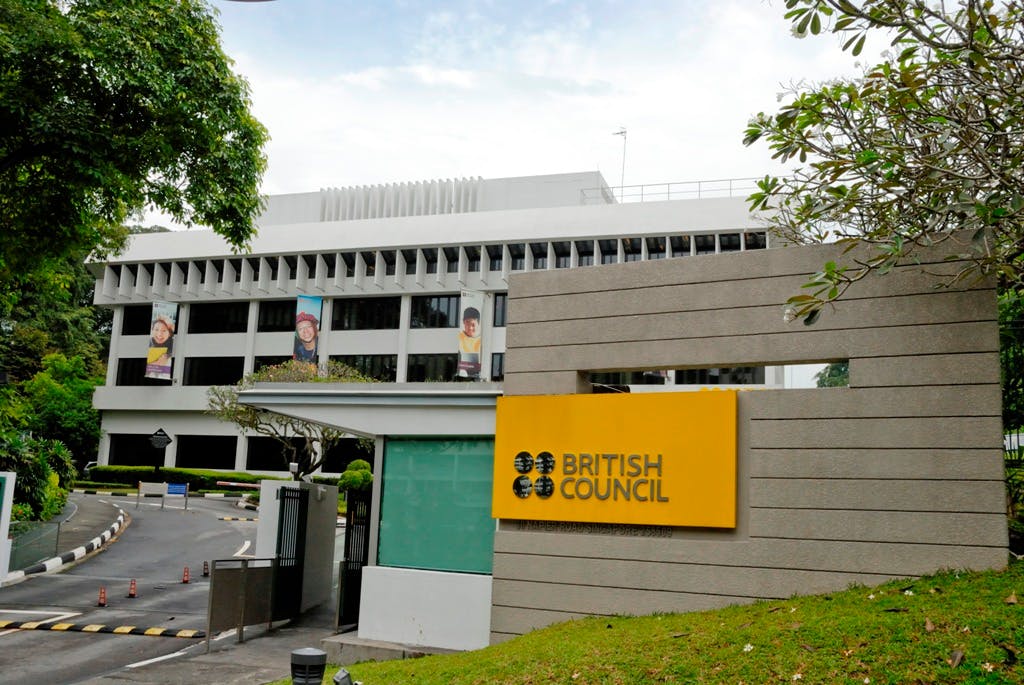 Some of these schools include Raffles Girls' School, ISS International School, EtonHouse International School, Invictus International School, and the British Council. 
Medical
Medical facilities accessible by the nearest Lucky Plaza MRT are aplenty, with numerous private options that make individualistic care an utmost priority, merging the services of hospitality and healthcare.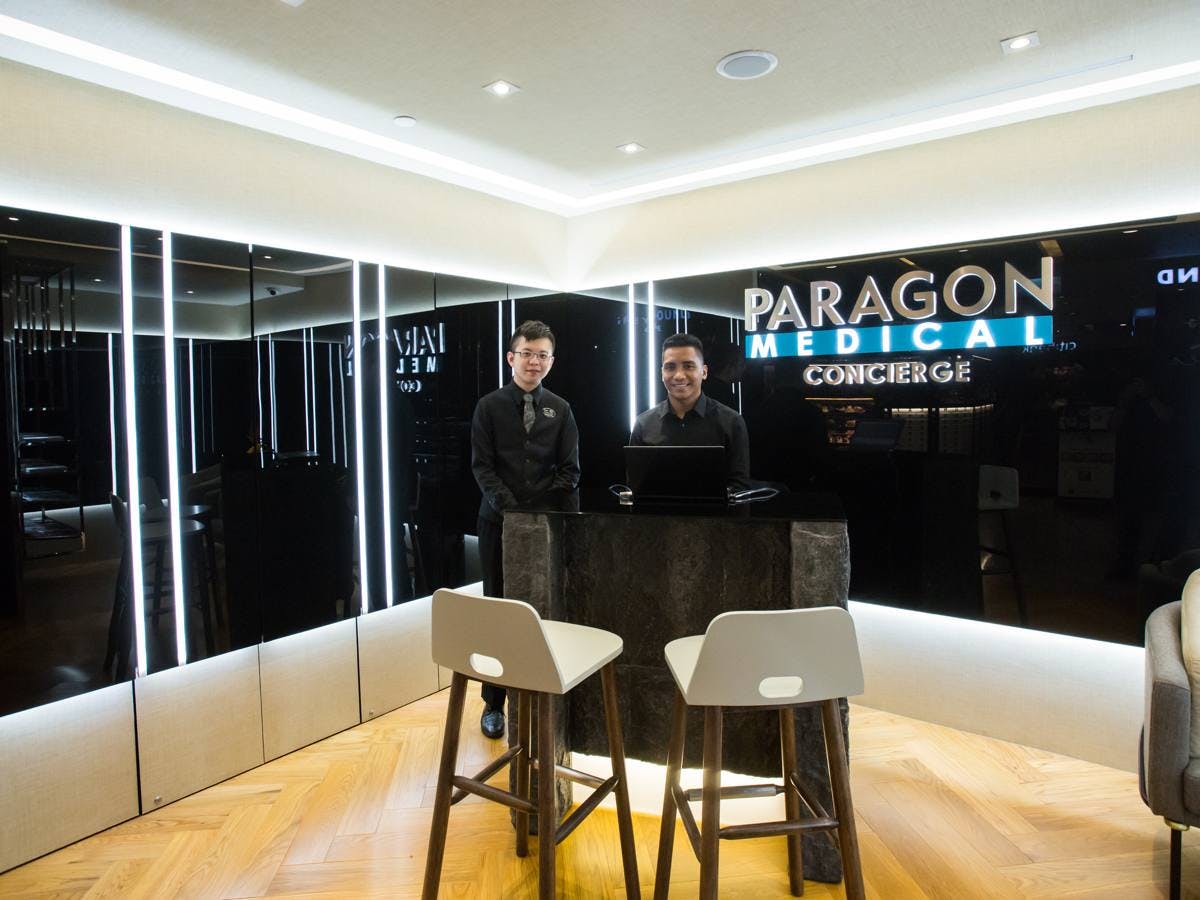 Paragon Medical Centre is a road's length away from Lucky Plaza apartments. The medical centre houses many private medical service providers who have perfected their craft. Featuring a range of specialists from hand surgeons to aestheticians, Paragon Medical Centre will offer all the privacy that residents need to feel relaxed while seeking treatment. 
Mount Elizabeth Hospital is also very close by, readily available to attend to the medical emergencies of residents at Lucky Plaza's apartments. A little further off at the cusp of Tanglin is Gleneagles Hospital, which is a bus ride away for those looking to obtain services from there. 
The renowned Raffles Medical chain also has an integrated multi-disciplinary medical centre at Shaw Centre, which is also in the Orchard neighbourhood.