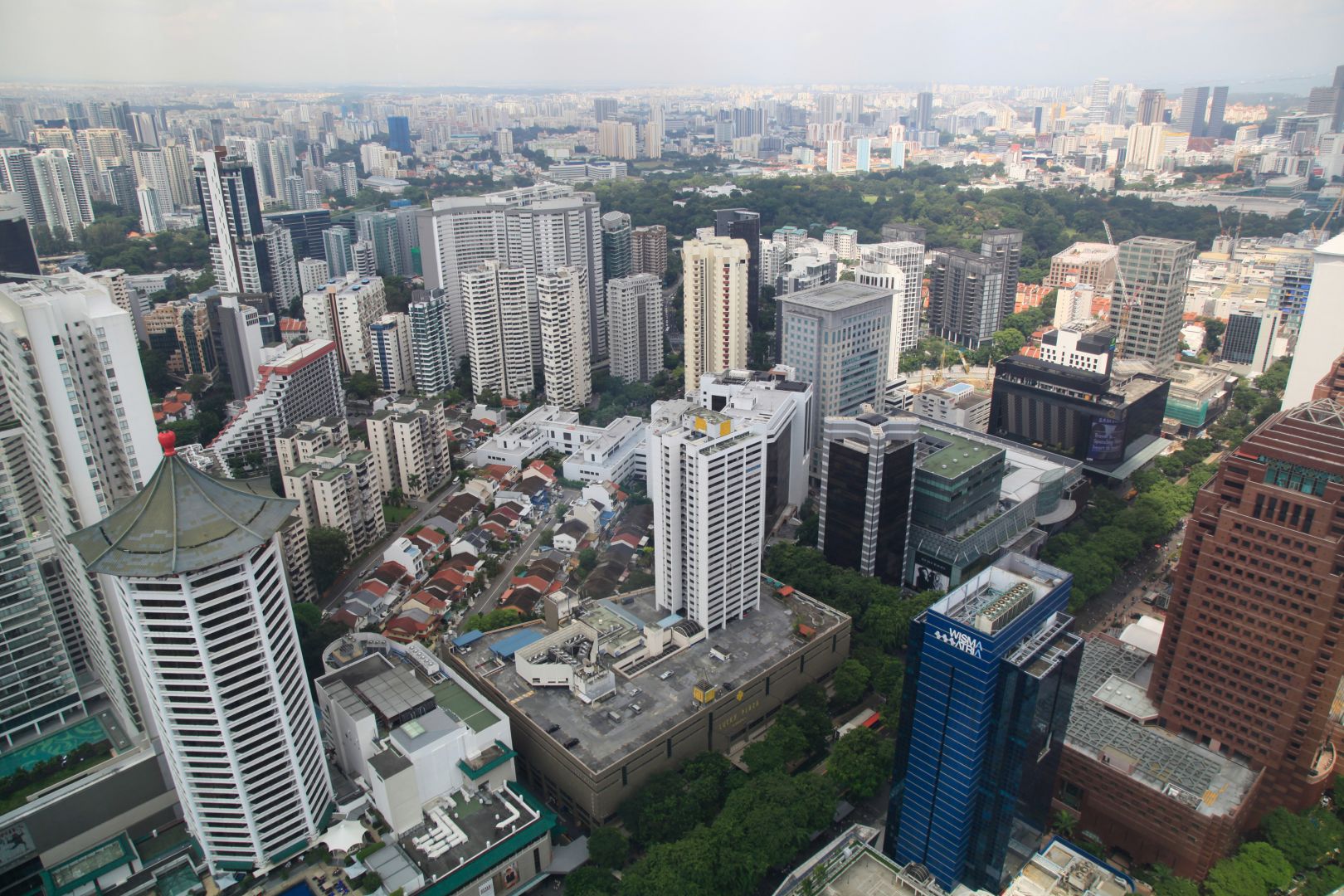 "Write a review of affordable housing in the District 9 / Orchard area", they said, and I told them that was a really funny joke. But it turns out they were serious, so I poked around for units you can afford, probably with just two or three years of smuggling firearms to Nicaraguan warlords. On the upside, even the lowest cost units in District 9 are pretty fancy:
Robin Residences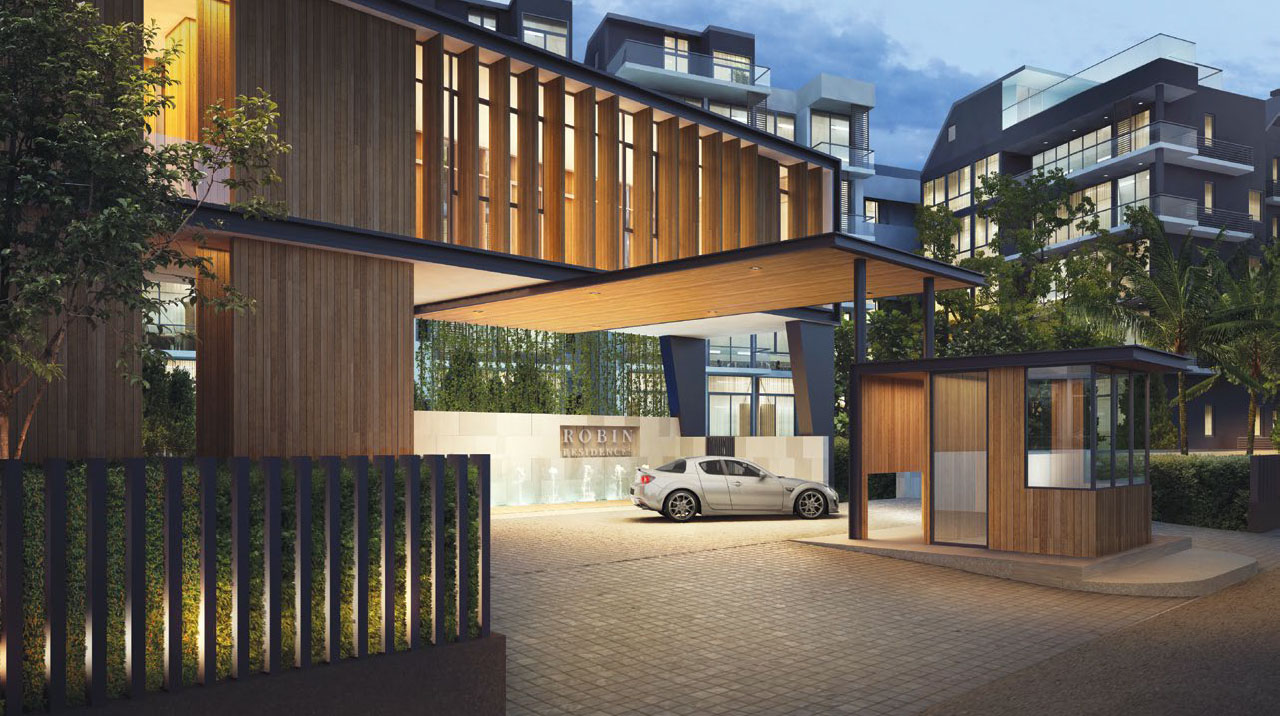 Location: 1 Robin Drive
Condo details: Freehold, Studio apartment, 409 square feet, $970,000
This unit is three minutes' drive from Orchard Road, and at $970,000 you'll be hard pressed to find a cheaper freehold unit near Orchard.
This property bucks the trend that most developers follow in District 9 (which is to build as large as possible, because they assume buyers here have an unlimited budget). Robin Residences is instead small, and targeted at young professionals who can afford a condo and don't have plans for a family anytime soon.
It can also be seen as a stepping stone, as a freehold unit along Orchard is likely to appreciate by the time you move on to bigger things.
Buy if:
You're a single who thrives on shopping and entertainment, and want to live near Orchard Road. Landlords willing to take a long term view may also be interested; right now rental in District 9 is about $4 per square foot, so it's likely to be a liability until things pick up. But over the long run, there's always good demand for properties in the Orchard area.
Espada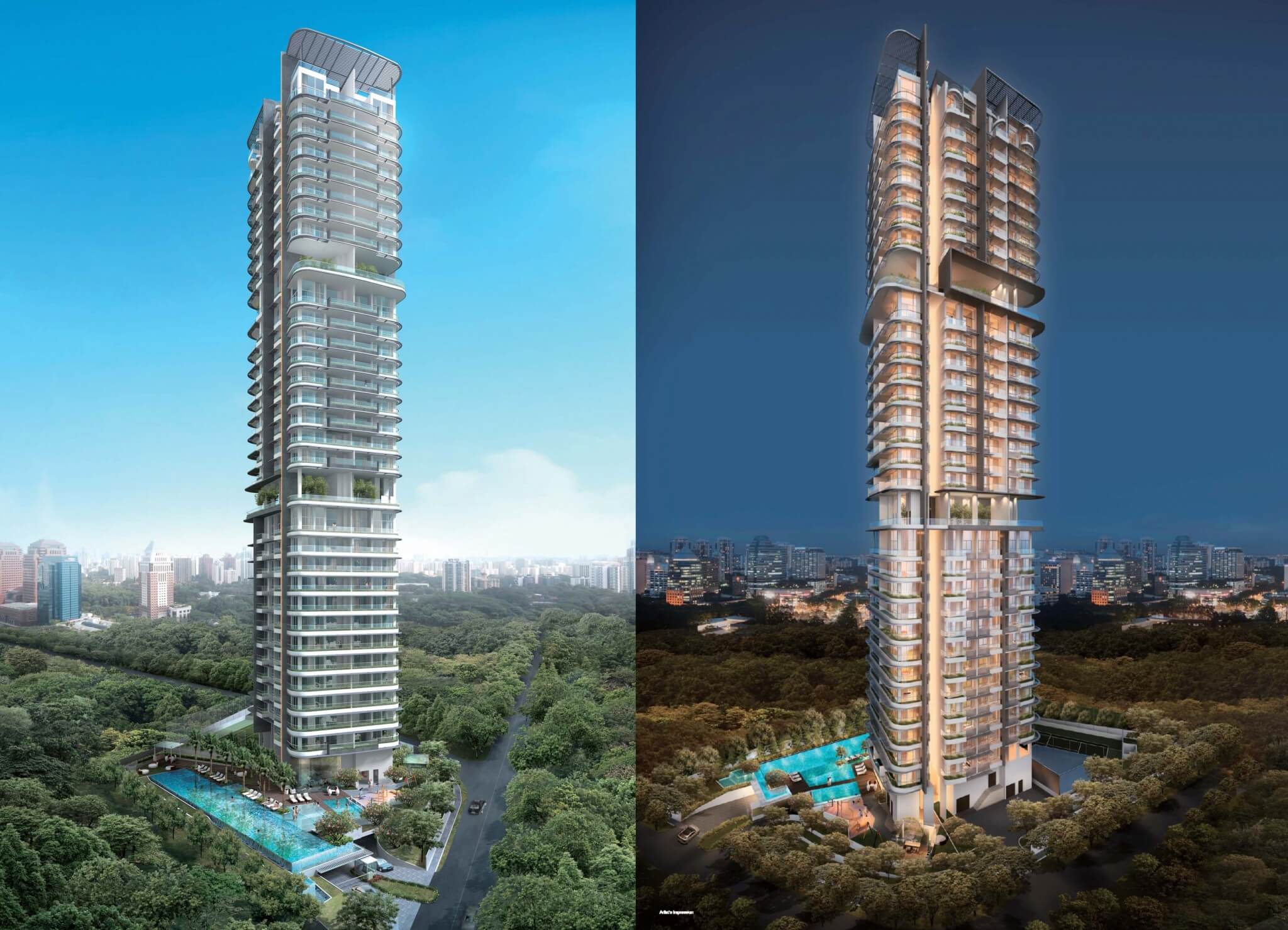 Location: 48 Saint Thomas Walk
Condo details: Freehold, Studio apartment, 377 square feet, $1 million
This unit at Espada has a fantastic location for its price, being just a short walk away from the Somerset MRT station. While individual units are small, it's still a full suite condo with good facilities; from a gym to jacuzzi to a children's playground. Yeah that last one doesn't make sense, because at 377 square feet it's hard to raise any number of children greater than zero. But maybe visiting relatives' children can use it or something. Also, note that it's a freehold project in District 9.
Buy if: 
You have no intention of settling down for a long time yet, or want an asset you can rent out when you move on to another property. It's also great for obsessive shoppers; living here can wipe out your wallet twice over on the way home.
Sophia Hills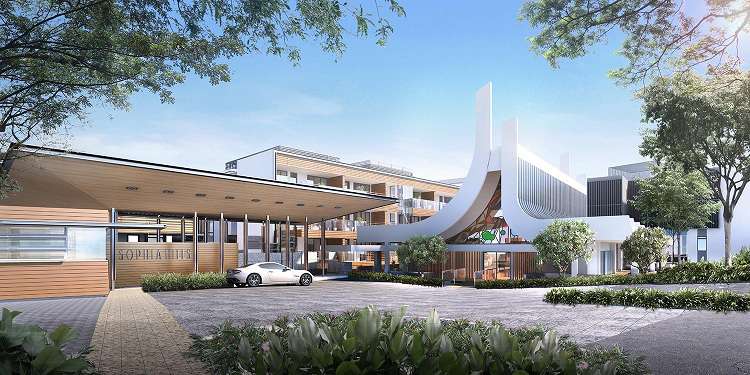 Location: 11 Mount Sophia
Condo details: 99-year leasehold, Studio apartment, 463 square foot, $1 million
This unit is located in the heart of Dhoby Ghaut, which is reasonably close to Orchard Road (about five minutes drive without traffic). It also places you close to Plaza Singapura, and reasonably near the amenities of Little India.
One potential drawback is the traffic. This part of Dhoby Ghaut tends to experience jams, so you'll have to patient driving home. Or just go home at an off-peak hour.
Buy if: 
If you don't mind noise and bustle, this is a good place to live. Dhoby Ghaut is well developed with plenty of amenities, and it's close enough to Orchard that you can drive down in minutes. Proximity to Plaza Singapura is a big plus, since that mall has a good mix of retail, dining, and entertainment (there's a cinema there too).
Aspen Linq
Location: 15 Institution Hill
Condo details: 999-year lease, 1 bedroom, 2 bathrooms, 775 square feet, $1.15 million
See the unit in point 2? This unit would be a bigger counterpart to it, for just $150,000 more. Aspen Linq is also close to Somerset MRT, so 313 and Orchard Central are just a few minutes drive. It's also a three minute walk to River Valley and Killiney Road. For those who work in the Central Business District (CBD), this is a perfect location: close to key amenities, and also to your work area.
Even though it's a one-bedroom unit, note the significant size (775 square feet, duplex unit). This is a comfortably sized home for a couple.
Buy if:
You're a couple who both work in the CBD, and want to be able to wake up late for work. For young families, there's River Valley and St. Margaret's Primary schools nearby.
38 Jervois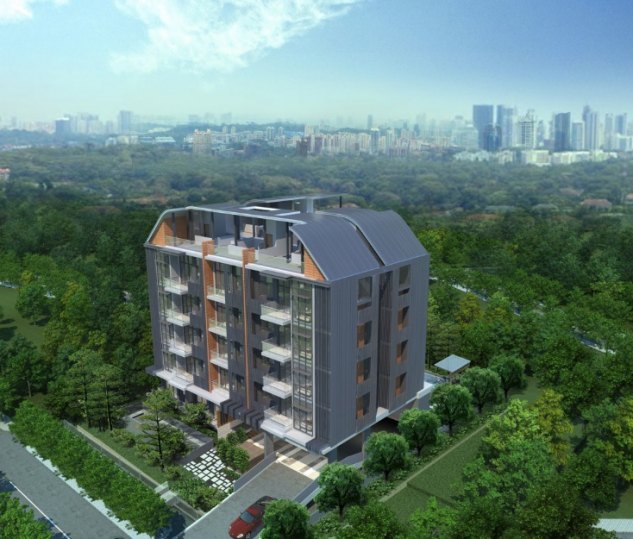 Location: 38 Jervois Road
Condo details: Freehold, 1 bedroom, 2 bathrooms, 474 square feet, $1.08 million
Some of you will say this is technically not close enough to Orchard. Well it's still district 9 and it's close enough; besides, we want to show you this awesome deal for $1.08 million.
A freehold unit close to Valley Point Shipping Centre, Great World City, and Tanglin Mall. Via the MRT, it's just three stops away from Orchard Road. By car it's less than five minutes to Orchard, and about five minutes to the CBD.
This development is close to a landed property enclave, and the roads are usually quite clear. You won't have to deal with the traffic situation that plagues the developments closer to Orchard (you'll be grateful for that on weekends).
Buy if: 
You want a compromise between a quiet area, and living close to the city centre. Long term appreciation is also likely, given the rarity of freehold units in prime locations.