NYON - Connecting past, present and future
NYON @ 12 Amber is a freehold condominium by award-winning developer Aurum Land. It houses 92 luxurious smart home apartments where you can have your pick of 1 to 3-bedroom unit types. Whether you are a bachelor who wants a snug 1-bedroom or a family looking for a sizeable 3-bedroom apartment, NYON has you covered. (Not sure what size best fits? Read here!)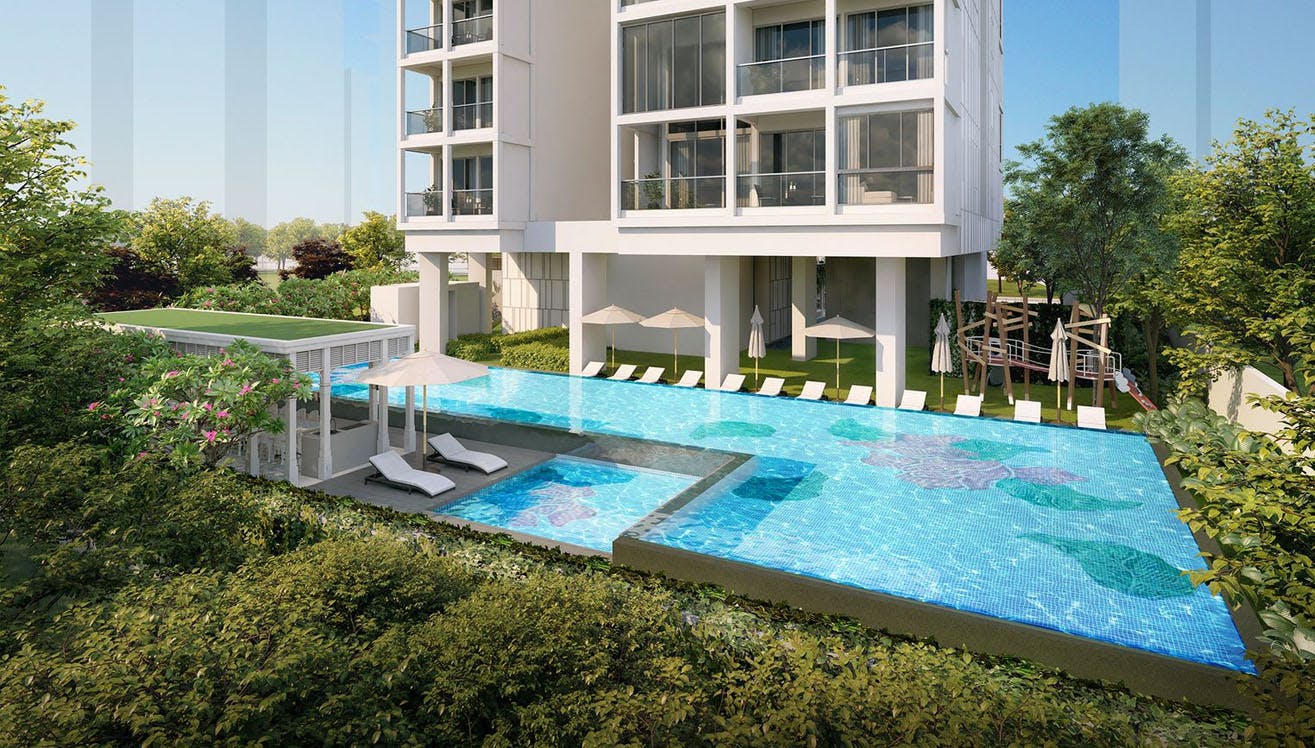 Leisure options abound
Located in Amber Road, NYON has some of the best offerings of the Marine Parade Estate. Foodies can satisfy their ravenous food cravings at the hipster cafes and get their Nyonya dumpling fix from traditional shophouses located along Joo Chiat Road.
Commuting is made easy with the upcoming Tanjong Pagar MRT station that is only a 2-minute walk away. Through the Thomson-East Coast line, you can get to Marina Bay within 6 stops. That makes for a 20-minute commute to Central Business District!
You can also find East Coast Park just across the road from NYON. This is good news for all those sporty people who love running, cycling and rollerblading. For those who prefer a laid-back and relaxing get-away, you can hit the beach or enjoy a nice evening stroll along the scenic route.
Tranquil retreat from city living 
In a district well-known for its rich Peranakan heritage, NYON aspires to marry modernity and antiquity. Throughout the residences, you will be able to find traces of Peranakan culture.
Just as the Peranakans have a longstanding reputation for being fantastic hosts at social gatherings, NYON seeks to enable residents to host guests in similar grandiose fashion. The arrival space is charmingly inviting and provides a resplendent reception for visitors. The Club House is an exquisitely-decorated multi-functional space that will allow you to celebrate precious moments with loved ones.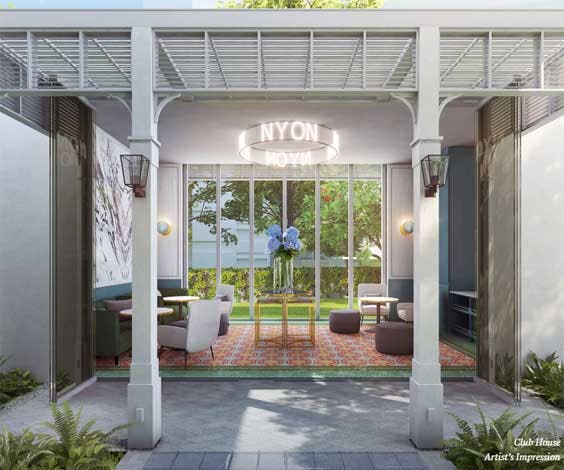 Enjoy an elevated experience with the myriad of amenities on the 14th floor. Get access to the gym and lounge while enjoying the sprawling scenic sea-view. Entertain family and friends in the sky terrace that offers an expansive unobstructed view of the picturesque skyline.

Smart Home Provisions
Steeped in modernity,  NYON seamlessly incorporates smart home technology into daily living.
On the security front, VIDA Gateway comes with a built-in pan and tilt camera that enables remote monitoring of your residences from anywhere, anytime.  Rest easy as there are two extra units of IP cameras equipped with day and night sensors, enabling you to monitor the house 24/7.
The smart lockset allows you to customise your security from a wide range of options: unlock with a pin code, RFID card, or physical key. Added security measures include fake pin codes, automatic locking, and warning alarms.
Enjoy great convenience at your fingertips with the iPlus phone app. Have access to smart home devices, monitor home, book facilities at NYON, and pre-register visitors for QR-code access. Receive your package delivery with ease through the Smart Parcel Station Access. Know that your package is safely delivered and can be accessed through one-time pin sent via SMS or email.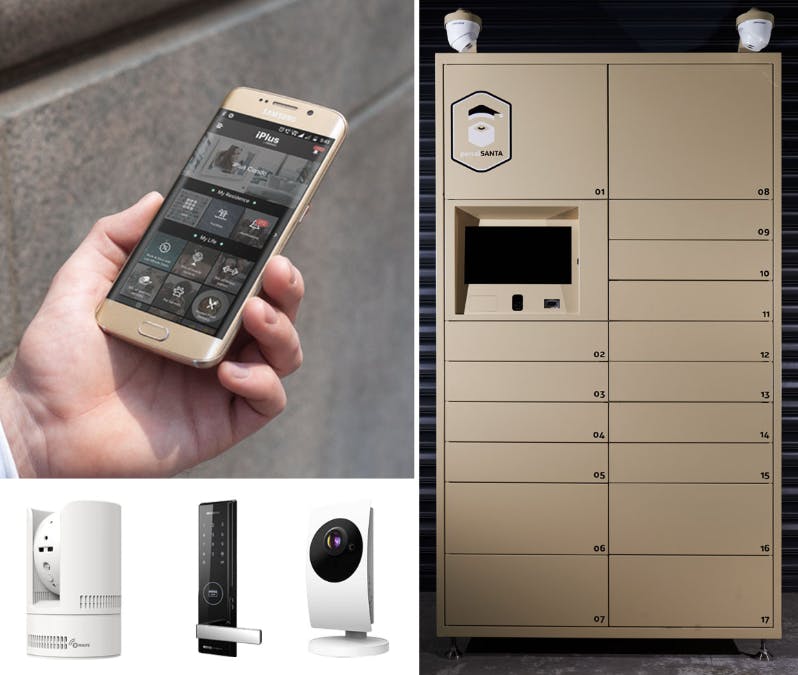 Nearby Amenities
Two minutes from upcoming Tanjong Pagar MRT Station
A good selection of schools for all ages: Victoria Junior College • Chung Cheng High School (Main) • Tanjong Katong Girls School • CHIJ Katong Convent • St Patrick's School • Tao Nan School • Ngee Ann Primary School • Odyssey, The Global Preschool • Pat's Schoolhouse Katong
Ten minute walk to Parkway Parade, Katong Shopping Centre and Katong V
Katong Laksa special: 14 minute walk for all die-hard fans of Katong Laksa
Ideal for:
Buyers looking for long term gain from the upcoming Thomson-East Coast Line development
Landlords looking for easy-to-rent properties (1 to 3-bedrooms; near East Coast Park, shopping malls and good schools)
Buyers looking for modernity (smart homes) while looking to preserve cultural antiquity (Peranakan-inspired home in a culturally rich district)