Sant Ritz
District 13 - 1 Pheng Geck Avenue - Condo View on map
A 99-year leasehold condominium development located at 1, Pheng Geck Avenue, Singapore 348196 in district 13, Towering 19 storeys high, Saint Ritz comprises of 214 units. It was completed in 2017. Potong Pasir MRT Station is only a short 3 minute walk away. For vehicle owners, it takes 9 minutes and 10 minutes to get to the vibrant Orchard Road shopping belt via Scotts Road and bustling Central Business District via the Central Expressway respectively.

Just a look across the vicinity, Saint Ritz will certainly stand out as compared to other developments due to its timeless European architecture and modern layout. Also, the development is planned as row houses, which is an adaptation of European concepts whereby each row house will be connected to the main road. There will also be other entrances to ensure that it is convenient for residents. 

Have a jog at the Indoor Gym, or swim a few laps in the Swimming Pool. Need to unwind from a stressful day at work? Soothe your mind at the Aerobic/Yoga Room, or indulge at the Hydrotherapy beds or Hydrotherapy baths. An Onsen and a Jacuzzi is also available for your relaxation. Other facilities at Sant Ritz include Guard house, Clubhouse, Children's playground, Piano room, Reading room and Function room.

Shop till you drop as large shopping malls such as NEX Shopping Mall are a stone's throw away. A mixed-used development on Meyappa Chettiar Road which will include retail component The Poiz Centre will be connected to Potong Pasir MRT Station. Want to explore further? Several shopping malls such as Plaza Singapura are less than 10 minutes away via MRT. You'll never have to travel far away as the nearest Fairprice supermarket is located at Potong Pasir Community Centre, which is only a short 6 minute walk away!

Unsure of which school to enroll your child in? Check out the wide array of educational institutions such as St Andrew's Secondary School, St Andrew's Junior School, St Andrew's Junior College, Cedar Girls' Secondary School, Cedar Primary School, CHIJ Katong Convent, Maris Stella High Primary and Secondary School, and the Stamford American International School that is located within close proximity!
Read More 
Overview
| | |
| --- | --- |
| Completed At: | 2017 (3 years) |
| Tenure: | 99 years |
| Project Size: | Small (214 units) |
MRT Stations nearby to Sant Ritz
Schools nearby to Sant Ritz
St. Andrew's Secondary School
St. Andrew's Junior School
Photo Gallery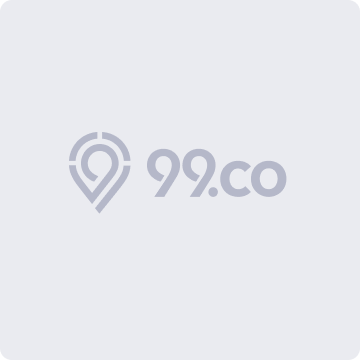 Active Listings
As of Aug 12, 2020, there are a total of 51 active listings for rent and sale at Sant Ritz.
Explore the neighbourhood
Taxi
Public Transport
Driving
Add locations you travel to frequently to calculate travel time
Changi Airport
2 Transfers
Floor Plans
AS1
527 sqft / 48 sqm
1 Bed - 1 Bath
AS1a
570 sqft / 52 sqm
1 Bed - 1 Bath
AS1r
527 sqft / 48 sqm
1 Bed - 1 Bath
AS2
527 sqft / 48 sqm
1 Bed - 1 Bath
AS2r
527 sqft / 48 sqm
1 Bed - 1 Bath
B1
656 sqft / 60 sqm
2 Bed - 2 Bath
B1p
732 sqft / 68 sqm
2 Bed - 2 Bath
B1r
1,087 sqft / 100 sqm
2 Bed - 2 Bath
B2
818 sqft / 75 sqm
2 Bed - 2 Bath
C1
882 sqft / 81 sqm
3 Bed - 2 Bath
C1a
1,076 sqft / 99 sqm
3 Bed - 2 Bath
C1r
1,323 sqft / 122 sqm
3 Bed - 2 Bath
C2
958 sqft / 89 sqm
3 Bed - 2 Bath
C2r
1,420 sqft / 131 sqm
3 Bed - 2 Bath
C3
1,098 sqft / 102 sqm
3 Bed - 2 Bath
C3a
1,044 sqft / 96 sqm
3 Bed - 2 Bath
C3b
1,054 sqft / 97 sqm
3 Bed - 2 Bath
C3br
1,517 sqft / 140 sqm
3 Bed - 2 Bath
C3c
1,259 sqft / 116 sqm
3 Bed - 2 Bath
C3r
1,582 sqft / 146 sqm
3 Bed - 2 Bath
RH1
1,786 sqft / 165 sqm
3 Bed - 3 Bath
RH1a
1,786 sqft / 165 sqm
3 Bed - 3 Bath
RH1b
1,786 sqft / 165 sqm
3 Bed - 3 Bath
RH2
689 sqft / 64 sqm
2 Bed - 1 Bath
RH2a
699 sqft / 64 sqm
2 Bed - 1 Bath
RH2b
710 sqft / 65 sqm
2 Bed - 1 Bath
RH2c
785 sqft / 72 sqm
2 Bed - 1 Bath
RH3
1,431 sqft / 132 sqm
3 Bed - 2 Bath
RH3a
1,399 sqft / 129 sqm
3 Bed - 2 Bath
RH3b
1,237 sqft / 114 sqm
3 Bed - 1 Bath
RH3c
1,227 sqft / 113 sqm
3 Bed - 1 Bath
RH3d
1,248 sqft / 115 sqm
3 Bed - 1 Bath
RH3e
1,227 sqft / 113 sqm
3 Bed - 1 Bath
RH3f
1,259 sqft / 116 sqm
3 Bed - 1 Bath
RH3g
1,517 sqft / 140 sqm
3 Bed - 2 Bath