Sennett Residence
District 13 - 31 Pheng Geck Avenue - Condo View on map
A 99-year leasehold condominium development located at Upper Serangoon Road, in district 13, Sennett Residence comprises of 335 units spanning over 18 floors. Completed in 2016, Sennett Residence is a popular choice among many home seekers due to its favourable location and prospective investment returns. 

To get the the vibrant Orchard Road shopping belt, vehicle owners can drive via Scotts Road. It is only a short 10 minutes' Drive! Also, it only takes 11 minutes to get to the bustling Central Business District via the Pan Island Expressway (PIE). Potong Pasir MRT Station is right at your doorstep!

A myriad of facilities are available for residents at Sennett Residence. Have a fun day at the pool! At the Sky Park located on the 7th floors, a 50M Lap Pool, Jacuzzis and a Wading Pool is available! However, what takes the cake is the Olympic sized pool on the roof! Show off your hidden grilling skills at the Barbeque Area! Other facilities at Sennett Residence include a Guardhouse, Arrival Drop Off, Resting pavilion, Rain Garden,Water Walls, Side entrances, Shops, Water Jets Plaza, Water Features, Undulating Beach, Children's Playground, Reading Pavilion, Amphitheatre, Green Lawn, Fitness Stations, Yoga Pavilion, Pool Deck, Cabanas, Skybridge, Clubhouse, Garden Terraces, Sky Gym, Sky Garden.

Shop to your heart's content as mega shopping centres such as NEX Shopping Mall are located within close proximity. A mixed-used development on Meyappa Chettiar Road which includes retail component The Poiz Centre will be connected to Potong Pasir MRT Station. Want to venture further? Various shopping malls such as Plaza Singapura are just less than 10 minutes' away via MRT. In need of a quick grocery fix? The nearest Fairprice supermarket is located at Potong Pasir Community Centre.

Looking to enroll your child in a school? A wide array of educational institutions such as St Andrew's Secondary School, St Andrew's Junior School, St Andrew's Junior College, Cedar Girls' Secondary School, Cedar Primary School, CHIJ Katong Convent, Maris Stella High Primary and Secondary School, and the Stamford American International School are located an arm's length away.
Read More 
Overview
| | |
| --- | --- |
| Completed At: | 2017 (3 years) |
| Tenure: | 99 years |
| Project Size: | Medium (338 units) |
MRT Stations nearby to Sennett Residence
Schools nearby to Sennett Residence
St. Andrew's Secondary School
St. Andrew's Junior School
Cedar Girls' Secondary School
Photo Gallery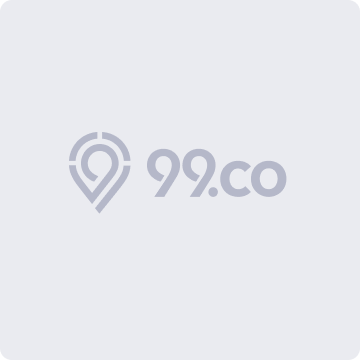 Active Listings
As of Sep 19, 2020, there are a total of 101 active listings for rent and sale at Sennett Residence.
Explore the neighbourhood
Taxi
Public Transport
Driving
Add locations you travel to frequently to calculate travel time
Changi Airport
2 Transfers
Floor Plans
A1
571 sqft / 53 sqm
1 Bed - 1 Bath
A2
582 sqft / 54 sqm
1 Bed - 1 Bath
A3
872 sqft / 81 sqm
1 Bed - 1 Bath
A4
915 sqft / 85 sqm
1 Bed - 1 Bath
B1
851 sqft / 79 sqm
2 Bed - 2 Bath
B10
1,281 sqft / 119 sqm
2 Bed - 2 Bath
B11G
1,174 sqft / 109 sqm
2 Bed - 2 Bath
B12G
1,034 sqft / 96 sqm
2 Bed - 1 Bath
B13SG
1,260 sqft / 117 sqm
2 Bed - 2 Bath
B14G
1,346 sqft / 125 sqm
2 Bed - 2 Bath
B15G
1,551 sqft / 144 sqm
2 Bed - 2 Bath
B2
819 sqft / 76 sqm
2 Bed - 2 Bath
B2a
948 sqft / 88 sqm
2 Bed - 2 Bath
B3
711 sqft / 66 sqm
2 Bed - 2 Bath
B4
862 sqft / 80 sqm
2 Bed - 2 Bath
B5
743 sqft / 69 sqm
2 Bed - 1 Bath
B6
829 sqft / 77 sqm
2 Bed - 2 Bath
B7
851 sqft / 79 sqm
2 Bed - 2 Bath
B8
819 sqft / 76 sqm
2 Bed - 2 Bath
B9
1,185 sqft / 110 sqm
2 Bed - 1 Bath
C1
948 sqft / 88 sqm
3 Bed - 2 Bath
C10SG
2,358 sqft / 219 sqm
4 Bed - 3 Bath
C2
1,077 sqft / 100 sqm
3 Bed - 2 Bath
C3
1,055 sqft / 98 sqm
3 Bed - 2 Bath
C4
1,131 sqft / 105 sqm
3 Bed - 2 Bath
C5G
1,777 sqft / 165 sqm
3 Bed - 2 Bath
C6S
1,303 sqft / 121 sqm
3 Bed - 3 Bath
C8SG
2,078 sqft / 193 sqm
3 Bed - 3 Bath
C9SG
2,078 sqft / 193 sqm
4 Bed - 3 Bath
D1
1,389 sqft / 129 sqm
4 Bed - 3 Bath
D2
1,346 sqft / 125 sqm
4 Bed - 3 Bath
D2G
2,358 sqft / 219 sqm
4 Bed - 3 Bath
D2a
1,529 sqft / 142 sqm
4 Bed - 3 Bath
LA1
506 sqft / 47 sqm
1 Bed - 1 Bath
LA1G
603 sqft / 56 sqm
1 Bed - 1 Bath
LA1Ga
593 sqft / 55 sqm
1 Bed - 1 Bath
LA1a
506 sqft / 47 sqm
1 Bed - 1 Bath
LA1b
506 sqft / 47 sqm
1 Bed - 1 Bath
LA1c
506 sqft / 47 sqm
1 Bed - 1 Bath
LA2
485 sqft / 45 sqm
1 Bed - 1 Bath
LA2G
571 sqft / 53 sqm
1 Bed - 1 Bath
LA2a
485 sqft / 45 sqm
1 Bed - 1 Bath
LA3
593 sqft / 55 sqm
1 Bed - 1 Bath
LA3G
754 sqft / 70 sqm
1 Bed - 1 Bath
LA3a
593 sqft / 55 sqm
1 Bed - 1 Bath
LA4
506 sqft / 47 sqm
1 Bed - 1 Bath
LA4G
603 sqft / 56 sqm
1 Bed - 1 Bath
LA4a
506 sqft / 47 sqm
1 Bed - 1 Bath
LB1
819 sqft / 76 sqm
2 Bed - 2 Bath
LB1G
958 sqft / 89 sqm
2 Bed - 2 Bath
LB1a
819 sqft / 76 sqm
2 Bed - 2 Bath
LB2
894 sqft / 83 sqm
2 Bed - 2 Bath
LB2G
1,109 sqft / 103 sqm
2 Bed - 2 Bath
LB2a
894 sqft / 83 sqm
2 Bed - 2 Bath
PH106S
4,209 sqft / 391 sqm
6 Bed - 6 Bath
PH116S
4,252 sqft / 395 sqm
6 Bed - 6 Bath
PH13
2,638 sqft / 245 sqm
3 Bed - 4 Bath
PH24
2,229 sqft / 207 sqm
4 Bed - 3 Bath
PH34
2,282 sqft / 212 sqm
4 Bed - 3 Bath
PH44
2,896 sqft / 269 sqm
4 Bed - 4 Bath
PH54S
3,154 sqft / 293 sqm
4 Bed - 5 Bath
PH64S
3,251 sqft / 302 sqm
4 Bed - 5 Bath
PH75
3,671 sqft / 341 sqm
5 Bed - 4 Bath
PH85S
3,391 sqft / 315 sqm
5 Bed - 5 Bath
PH95S
3,445 sqft / 320 sqm
5 Bed - 5 Bath
C7S
1,195 sqft / 111 sqm
4 Bed - 2 Bath