Who's it suitable for?
The Beacon condominium is a perfect choice if you are looking for:
Private condominium near the CBD
Suitable housing for working professionals
Prime location in District 2
Located along Cantonment Road, The Beacon is a 99-year leasehold condominium at the fringe of the Central Business District (CBD). The Beacon's apartment units have been designed to appeal to busy urbanites, especially single executives, young couples, and small families who would appreciate its highly accessible location. 
The Beacon comprises a 24-storey tower block with 124 apartments, with recreation facilities such as a swimming pool, an outdoor Jacuzzi, and a gymnasium. Moreover, this condominium has been equipped with a 24-hour security system, which makes the establishment an ultra-modern secured zone to live in.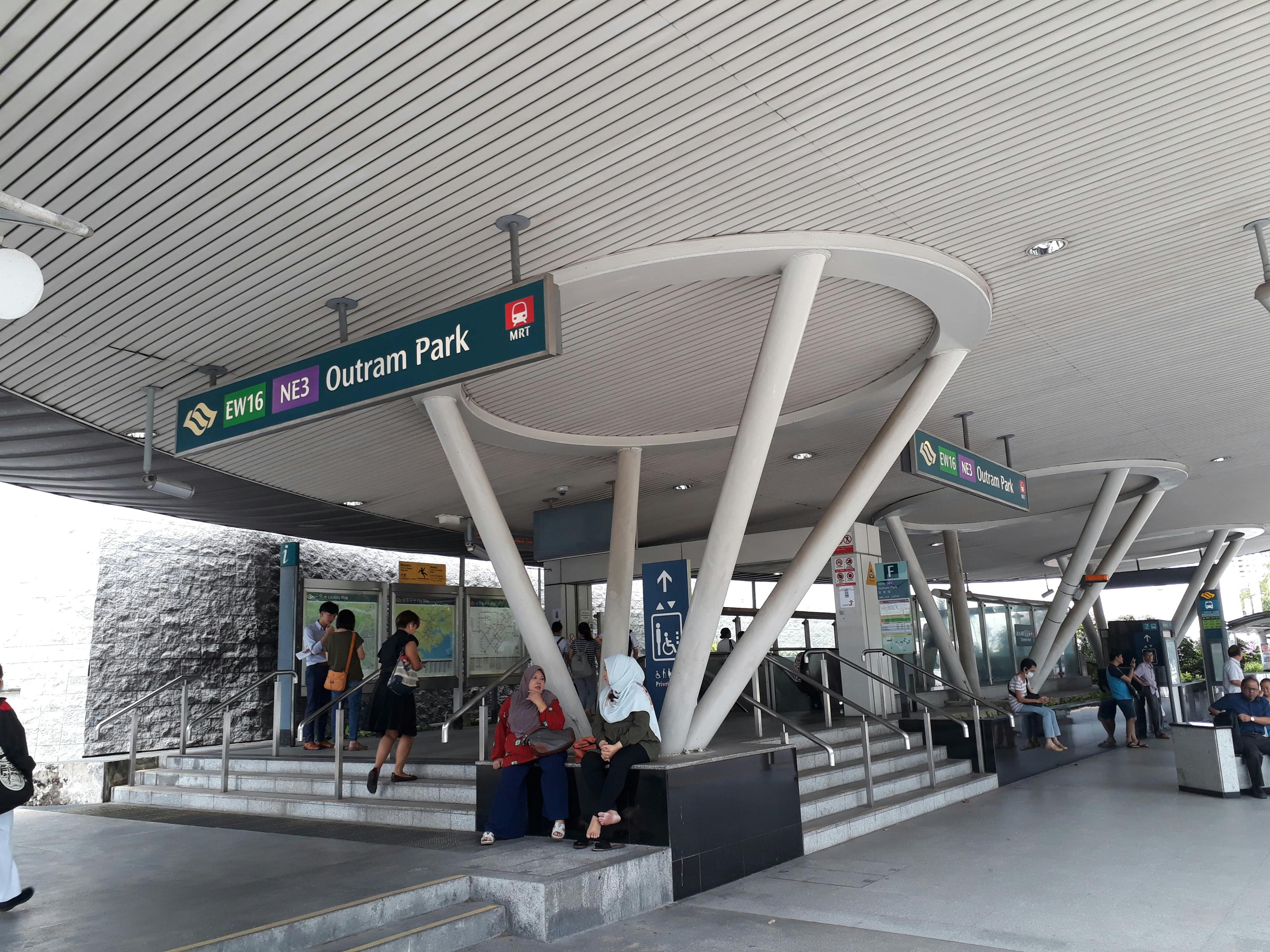 Accessibility
The Beacon condominium is conveniently located close to Outram Park MRT Station. Approximately 700 metres away from the development, it is an underground interchange station connecting the East-West Line (EWL), the North-East Line (NEL), and the newly added Thomson-East Coast Line (TEL). 
Outram Park MRT is one of the few stations which serve as three-line interchange stations, offering more seamless connectivity to residents of The Beacon Singapore. The station is only one stop away from Harbourfront MRT, which connects to the Circle Line (CCL), and two stops away from Raffles Place MRT, an interchange for EWL and the North-South Line (NSL). 
Other than the MRT lines, residents can make use of the bus services accessible along Cantonment Road. Drivers will also benefit from The Beacon location – driving to the CBD takes only 5 minutes via Shenton Way.
Nearby Amenities
The Beacon address offers residents the best of Chinatown and Tanjong Pagar. A perfect combination of urban establishments, natural beauty, and different types of modernized facilities are available in the vicinity.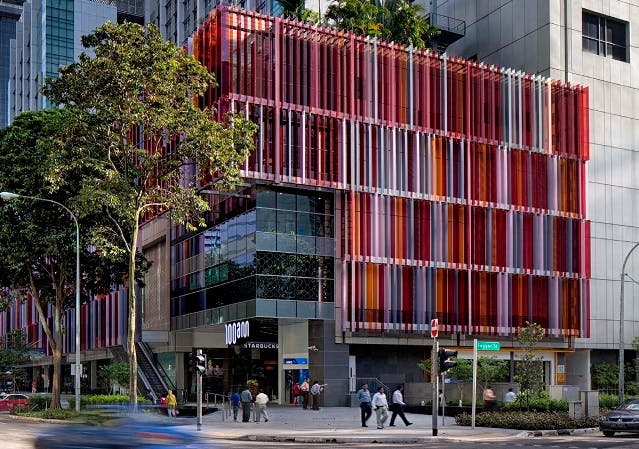 Shopping Malls Near The Beacon
Residents of The Beacon can take a short walk to Tanjong Pagar Plaza to get their daily needs. Located approximately 700 metres away from the development, Tanjong Pagar Plaza houses about 130 shops offering a wide variety of goods and services. Almost all essential household and business items are sold at this shopping centre. You can also find good bargains on electronics, cosmetics, textiles, and clothes in Tanjong Pagar Plaza.
100 AM is also within a short stroll away from The Beacon. It offers a unique shopping experience with a wide variety of retail, lifestyle, and dining options. Location-wise, The Beacon condominium has a lot of choices of shopping centres within walking distance. If you would like to find something more vibrant and do not mind travelling a little bit further, Clarke Quay Central and VivoCity can be great destinations for a shopping spree.
Here is a list of shopping malls located within a 2-kilometre radius of The Beacon Singapore:
Icon Village (650m)
Tanjong Pagar Plaza (700m)
100 AM (700m)
New Bridge Centre (850m)
Ampi Nagar (950km)
Lucky Chinatown (1km)
Tanjong Pagar Xchange (1.1km)
Chinatown Point (1.2km)
Far East Square (1.4km)
Clarke Quay Central (1.8km)
Clarke Quay Shopping Mall (2km)
Hawker Centres Near The Beacon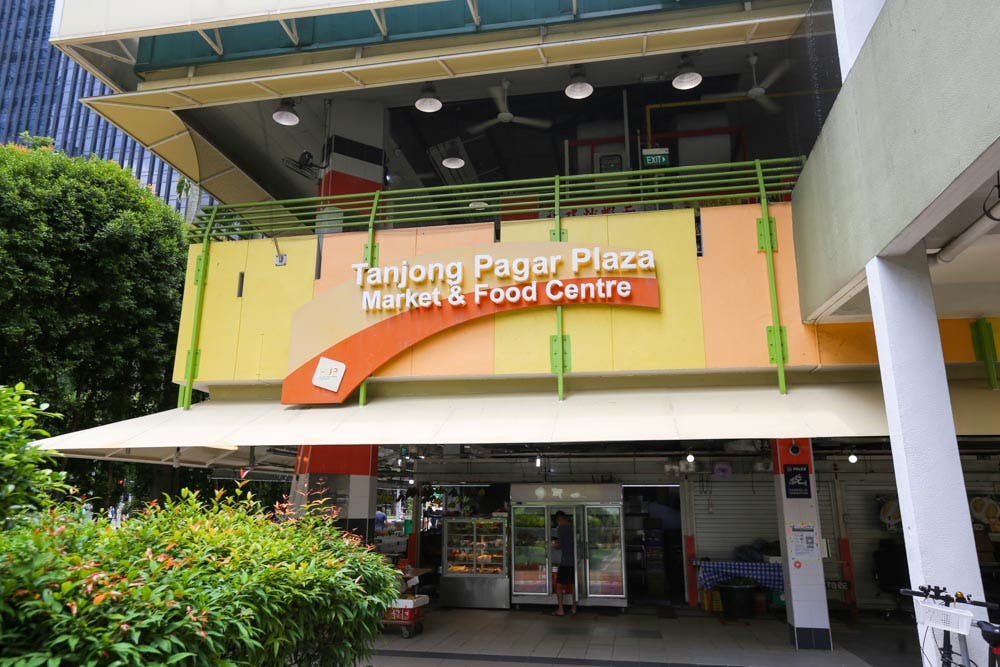 Foodies would be excited to have numerous hawker centres around The Beacon condominium. The neighbourhood is famous for its delicacy, and it usually becomes a place to go at lunchtime in the CBD. Not only will you be absolutely spoilt for choice with the myriad food options, but many of them are also within a short walking distance from the development.
For instance, Tanjong Pagar Plaza Food Centre is only 750 metres away from The Beacon. Home to more than 50 stalls, it is located on level 2 of Tanjong Pagar Plaza Block 6. It is surely the right place for you if you would like to find some hearty meals like nasi lemak – you can find many stalls selling nasi lemak in this hawker centre. 
Here is a list of hawker centres near The Beacon condominium for more reference:
Tanjong Pagar Plaza Market & Food Centre (750m)
Maxwell Food Centre (750m)
Chinatown Complex Food Centre (1km)
Amoy Street Food Centre (1.2km)
People's Park Food Centre (1.2km)
Hong Lim Market & Food Centre (1.5km)
Schools Near The Beacon
With preschools such as PCF Sparkletots located across the road, The Beacon is ideal for families with young children. The surrounding educational institutions like primary and secondary schools also add more convenience, cutting off long commute times to school daily. 
There is Cantonment Primary School located next to the development. You can also find an art school, language school, as well as several business schools and international schools near The Beacon Singapore.
Here is a list of educational facilities located within a 2-kilometre radius of The Beacon:
Cantonment Primary School (200m)
International Baccalaureate Organization (450m)
Superland Preschool - 100AM (700m)
Galilee Art School (600m)
Maxwell School of Languange (800m)
You Education School (950m)
Golden Compass School (950m)
Asia Pacific School of Sports and Bussiness (1.2km)
GNS School of Business and Technology (1.3km)
Saint Clare School (1.4m)
Tots and Teddies Preschool (1.5km)
International School of Myanmar (1.9km)
Libraries Near The Beacon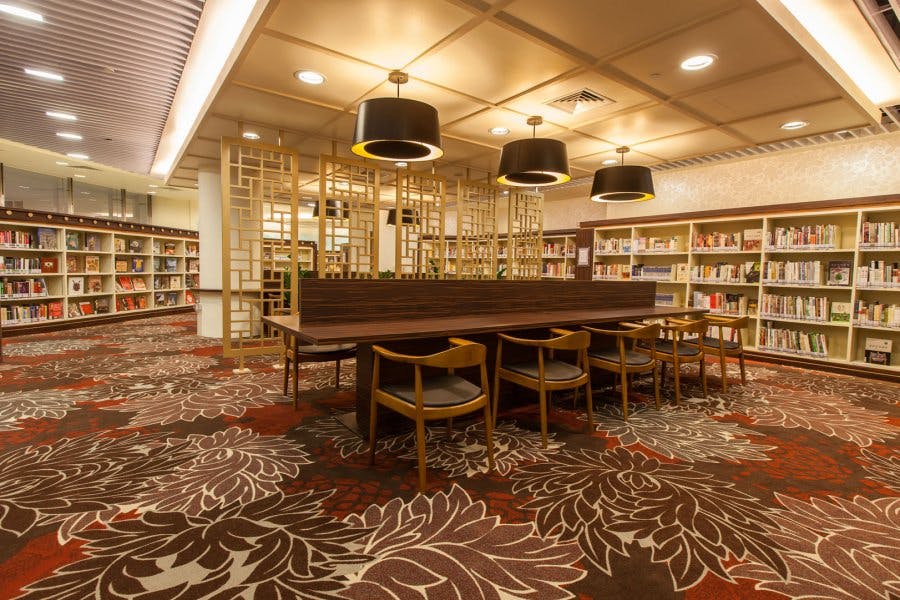 If you crave more knowledge other than what formal education gives you, the library has so much to offer! Residents of The Beacon can easily be regulars at library@chinatown because it is located just a kilometre from the development The library is located inside Chinatown Point, and it offers a diverse spread of approximately 90 cultural, heritage, and literary programmes for its visitors.
Kwan Im Thong Hood Cho Temple's annual donations regularly refresh the library's collection with new books and audio-visual materials. library@chinatown carries a thematic collection of titles on calligraphy, literature, music, painting, traditions, customs, and more.
Parks Near The Beacon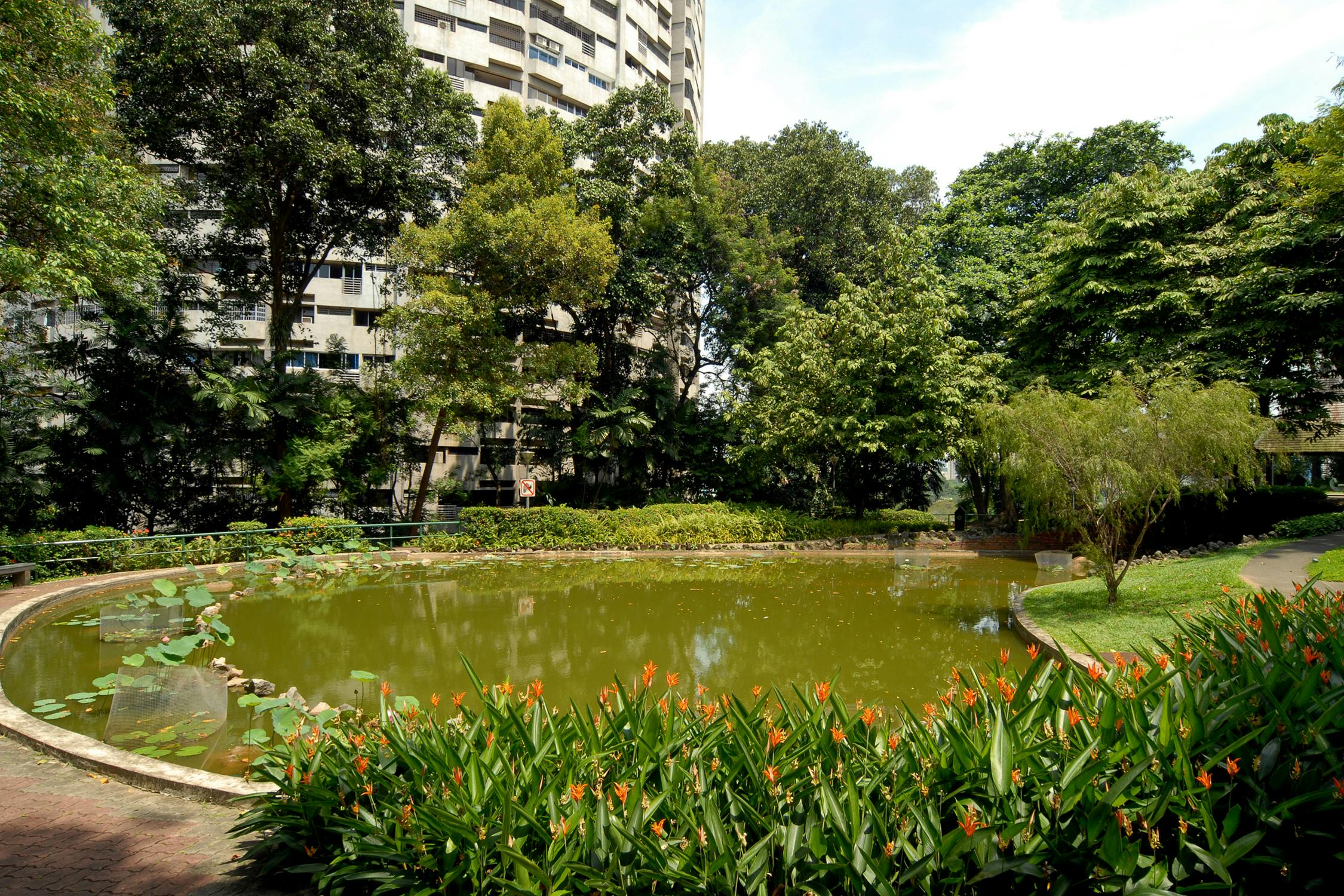 This condominium in Tanjong Pagar is surely winning when it comes to nearby abundant greenery. Within a kilometre radius of the development, you can find at least 7 parks that are suitable for outdoor activities. An afternoon jog, leisure walk, daily exercise, or simply relaxing under the shady trees are all on the menu for the residents.
The famous Pearl's Hill City Park is among the nearby green spaces. Located approximately 850 metres from The Beacon, the park is tucked in the corner of Chinatown. Pearl's Hill City Park is a hidden oasis of tranquillity built around a reservoir on top of a hill. The park offers such peace that you would love to have after a bustling day in the city.
Here is a list of parks and gardens near The Beacon condominium:
Vanda Miss Joaquim Park (550m)
Duxton Plain Park (700m)
Tras Link Park (850m)
Spottiswoode Park (800m)
Pearl's Hill Park (950m)
Telok Ayer Park (1km)
Tanjong Pagar Park (1km)
Places of Worship Near The Beacon
The locale sets a place for a multicultural community where various places of worship are easily visible. Hindu, Buddhist, and Taoist temples dot the neighbourhood, as well as churches and mosques. Within a short distance from The Beacon, you can find more than ten religious buildings, including Sri Layan Sithi Vinayagar Temple, Sri Mariamman Temple, and Buddha Tooth Relic Temple. 
Here is a list of churches, mosques, and temples located near The Beacon condominium:
Zi Xuan Gong Temple (240m)
Zhun Ti Gong (350m)
Khush Khabri Fellowship Church (350m)
Poo Thor Jee Temple (500m)
Tudi Gong Temple (550m)
Sri Layan Sithi Vinayagar Temple (600m)
Fairfield Methodist Church (650m)
Alive Community Church (650m)
Buddha Tooth Relic Temple (750m)
Seng Wong Beo Temple (850m)
Zijing Ge Temple (850m)
Sri Mariamman Temple (900m)
New Life Baptist Church (900m)
Telok Ayer Chinese Methodist Church (1km)
Hock Teck See Temple (1km)
Masjid Jamae (1km)
Alfutuh Mosque (1.1km)
Masjid Al-Abrar (1.2km)
Thian Hock Keng Temple (1.3km)
Haji Muhammad Salleh Mosque (1.6km)
Hospitals Near The Beacon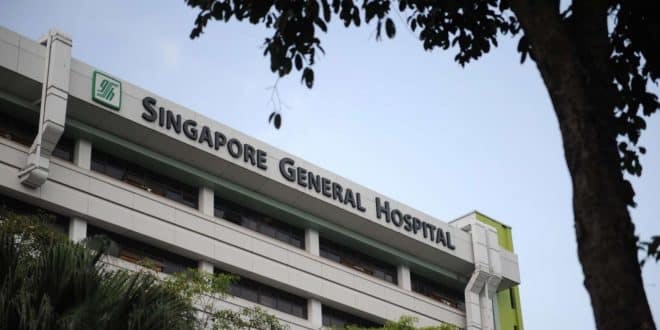 Residents should not worry about medical emergencies, because The Beacon is within walking distance of Outram Medical Campus. The campus houses Singapore General Hospital, Outram Polyclinic, Singapore National Eye Centre, and many other medical facilities. 
SGH is the largest tertiary hospital in Singapore, providing patients with comprehensive multi-disciplinary care. However, suppose you prefer smaller clinics to access healthcare, there is Shenton Family Medical Clinic just across the road from The Beacon condominium.