Who is it suitable for?
The Greenwich is a perfect choice if you are looking for:
Housing for singles and small families in the Seletar neighbourhood
Apartment units next to Greenwich V Shopping Mall
A low-rise condominium in District 28
Numerous parks around the development
Accessibility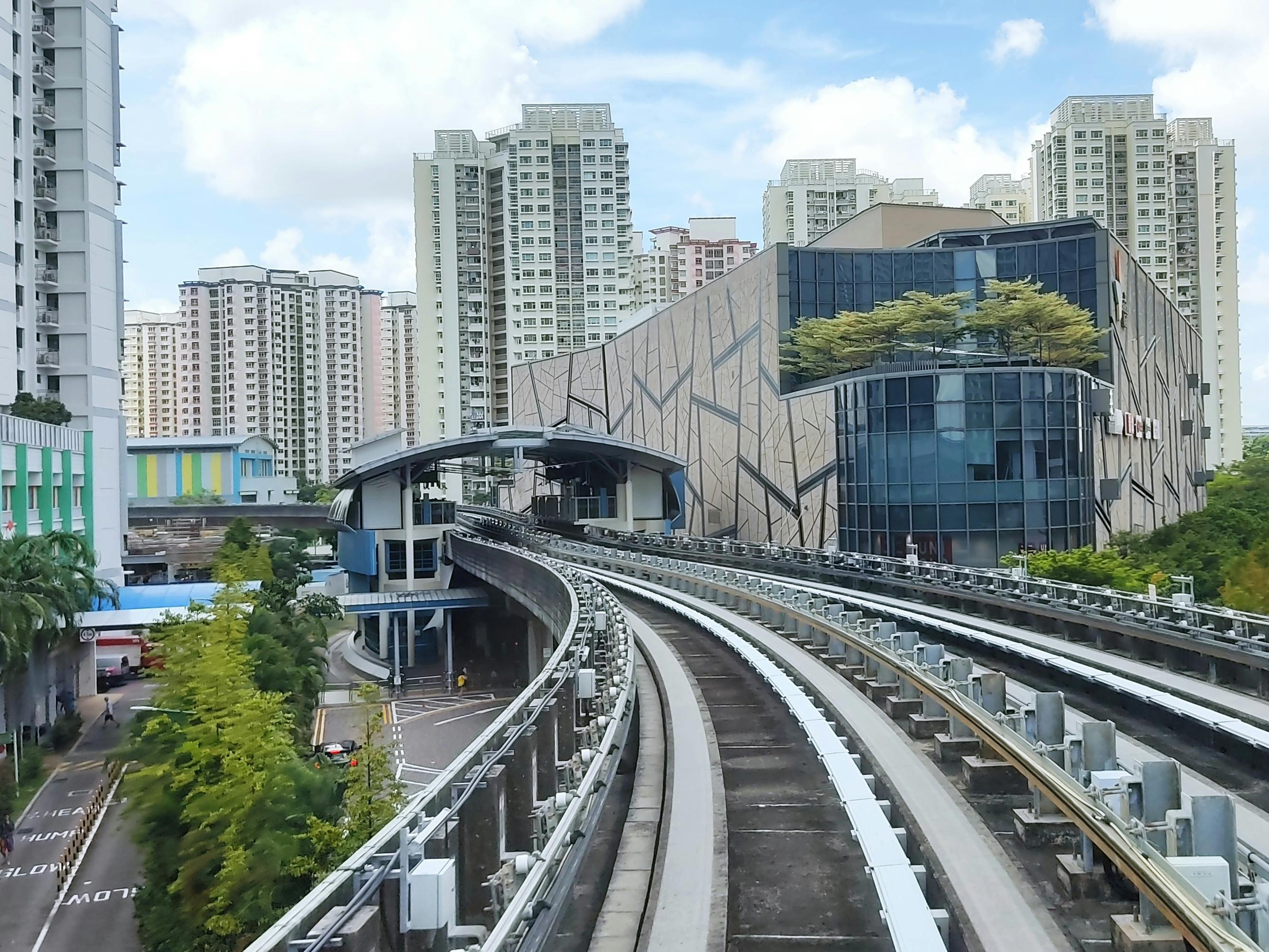 There is a bus stop right outside The Greenwich, providing residents with bus services to numerous areas and destinations around the development. The nearest train station from Greenwich condominium is Fernvale LRT Station (SW5), located next to The Seletar Mall. Fernvale LRT Station is a light rail station along the Sengkang LRT (SKLRT)'s West Loop. It can take you to Sengkang Interchange Station, where SKLRT meets the North-East Line (NEL).
By road, The Greenwich is easily accessible by the Tampines Expressway (TPE) as well as the Seletar Expressway (SLE). Both of these expressways connect drivers to the Central Expressway (CTE). The shopping district located at Orchard Road can be easily accessed via CTE in 15 minutes.
Nearby Amenities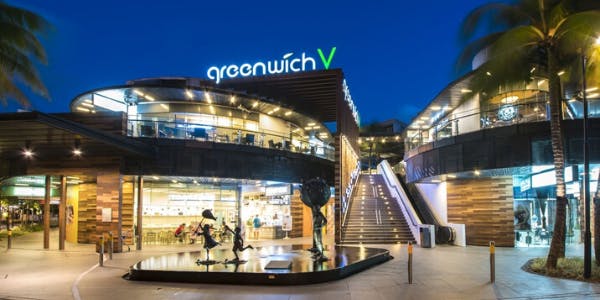 Located at 1 Seletar Road, The Greenwich Singapore is located right next to Greenwich V, a rustic-chic shopping hub around a shady central plaza, with boutiques, eateries, and a supermarket. Running daily errands will be hassle-free for residents of The Greenwich. 
Shopping Centres Near The Greenwich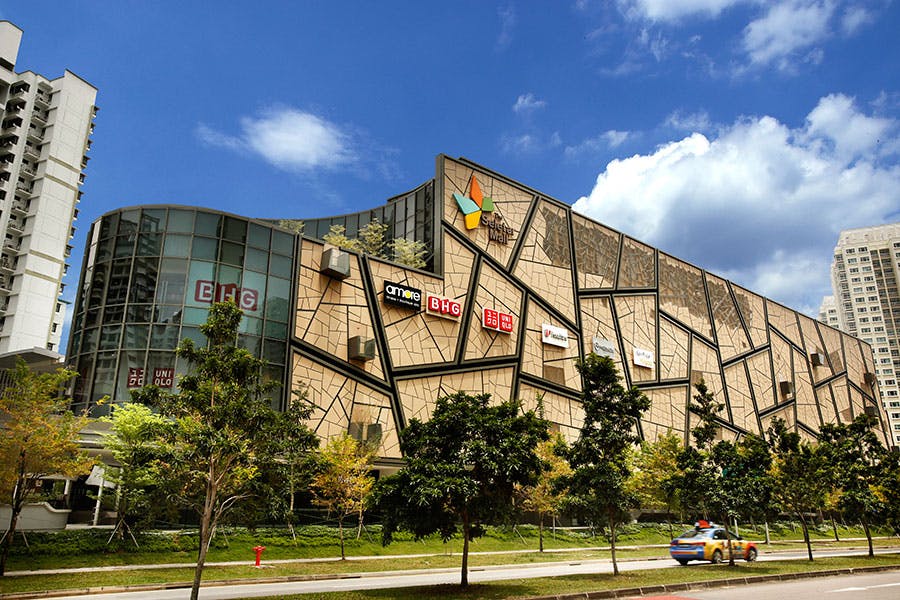 Connected to Fernvale LRT, The Seletar Mall can be a great shopping destination for residents other than the neighbouring Greenwich V. Six levels of retail await, including the anchor tenants such as NTUC FairPrice Finest, NTUC Foodfare, and Shaw Theatres.
Hougang 1 is also located nearby. It offers a wider variety of retail options. With a host of new and familiar F&B, retail, health and beauty, and enrichment choices, Hougang 1 is the perfect place to shop, dine, and relax. 
Here is a list of shopping malls near The Greenwich condominium:
Greenwich V (50m)
The Seletar Mall (1km)
Buangkok Square Mall (1.6km)
Hougang 1 (2.2km)
Hougang Green Shopping Mall (2.8km)
Hawker Centres Near The Greenwich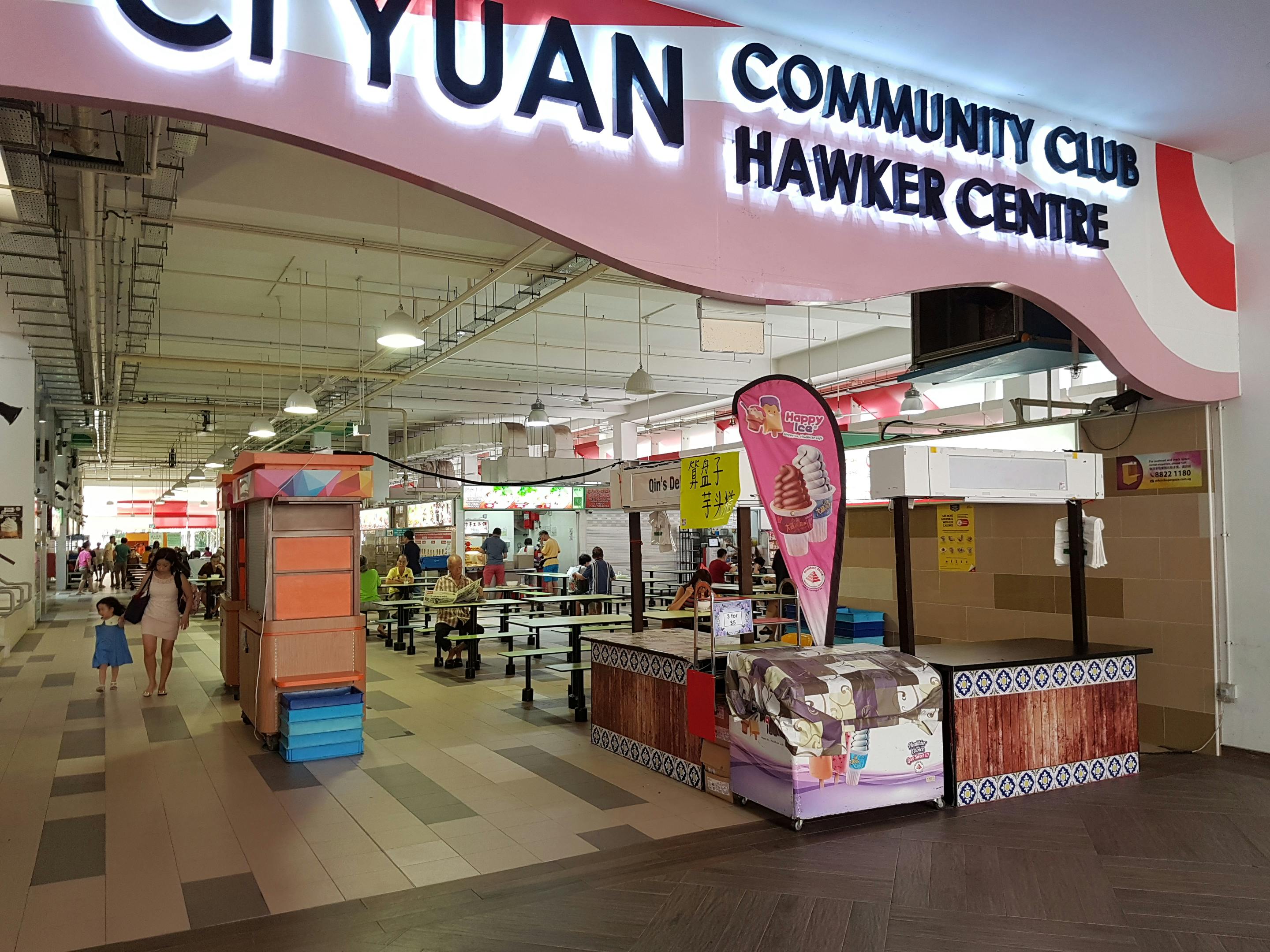 The nearest hawker centre from The Greenwich is Ci Yuan Hawker Centre. Located 2.5 kilometres away, Ci Yuan Hawker Centre is claimed to be one of the best hawker centres in town. Currently housing 40 food stalls with 640 seats, it is a fantastic place to tuck into many people's favourites. 
The food options at Ci Yuan Hawker Centre range from local food like chicken rice and fried Hokkien mee to international food items like Shanghainese "guo tie" and "xiao long pau", western food fare as well as Japanese cuisine. Other than stalls selling beverages, you will not find more than 1 stall selling the same or similar food items.
Schools Near The Greenwich
Children's education is well catered for with several schools near the condominium. You can find at least 4 schools, namely Lodestar Montessori School, Fernvale Primary School, Fenrvale Gardens School, and Minds Special Education School, within a kilometre radius of The Greenwich.
Here is a list of nearby schools in the Seletar neighbourhood:
Lodestar Montessori School (550m)
Fernvale Primary School (800m)
Fernvale Gardens School (850m)
Minds Special Education School (950m)
Sengkang Green Primary School (1.3km)
Pei Hwa Secondary School (1.4km)
Hougang Primary School (2km)
Hougang Secondary School (2km)
Parks Near The Greenwich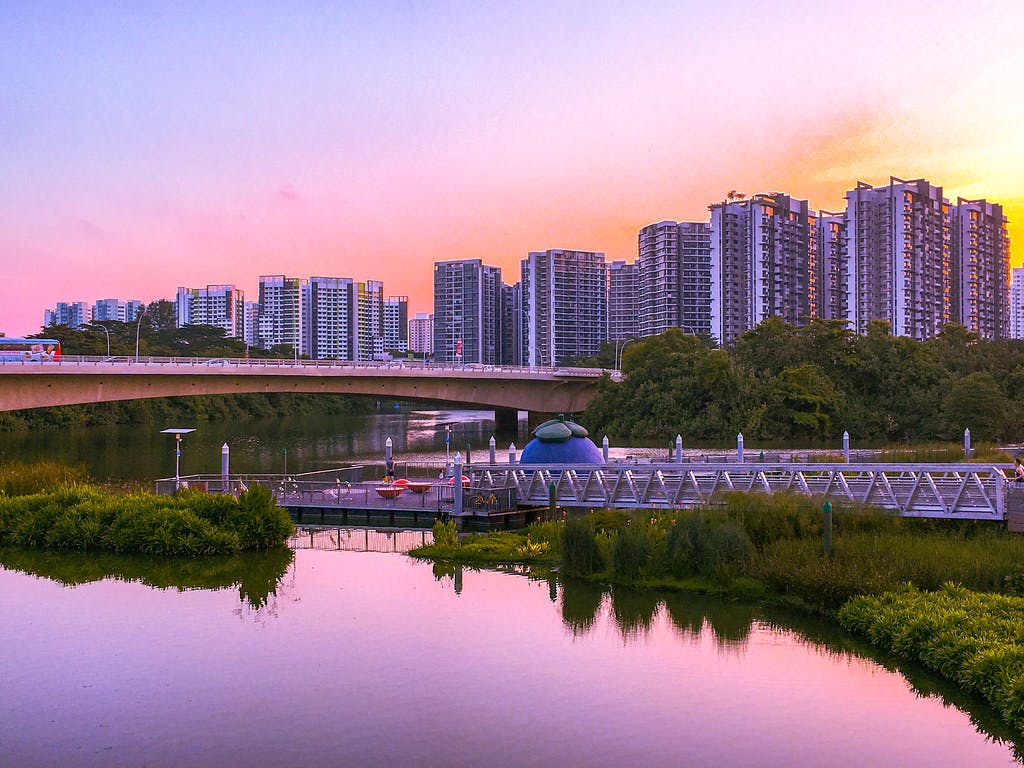 There are numerous neighbourhood parks around The Greenwich. Residents wishing to spend time in open and green spaces can head to Neram Crescent Park or Jalan Selaseh Park, located a short walk from the condominium complex. 
On top of that, Sengkang Riverside Park is also located close to The Greenwich. Featuring a constructed wetland and rich biodiversity, Sengkang Riverside Park is a favourite of nature lovers. Visitors can hike on the park's many trails to view the manually planted marshes and get close to the inhabitants of the marshland, such as mangrove birds and damselflies. 
You can also embark on an educational journey to explore the fruit trees planted around the park. Besides common edible fruits such as star fruit, chiku, and dragon fruit, you may even discover exotic fruits that cannot be found in local stalls and supermarkets.
Here is a list of parks near The Greenwich condominium:
Neram Crescent Park (500m)
Jalan Selaseh Park (600m)
Buangkok Sports Park (1.5km)
Ang Mo Kio Linear Park (1.6km)
Fernvale Riverbow Common Green (1.7km)
Sengkang Riverside Park (2.8km)
Libraries Near The Greenwich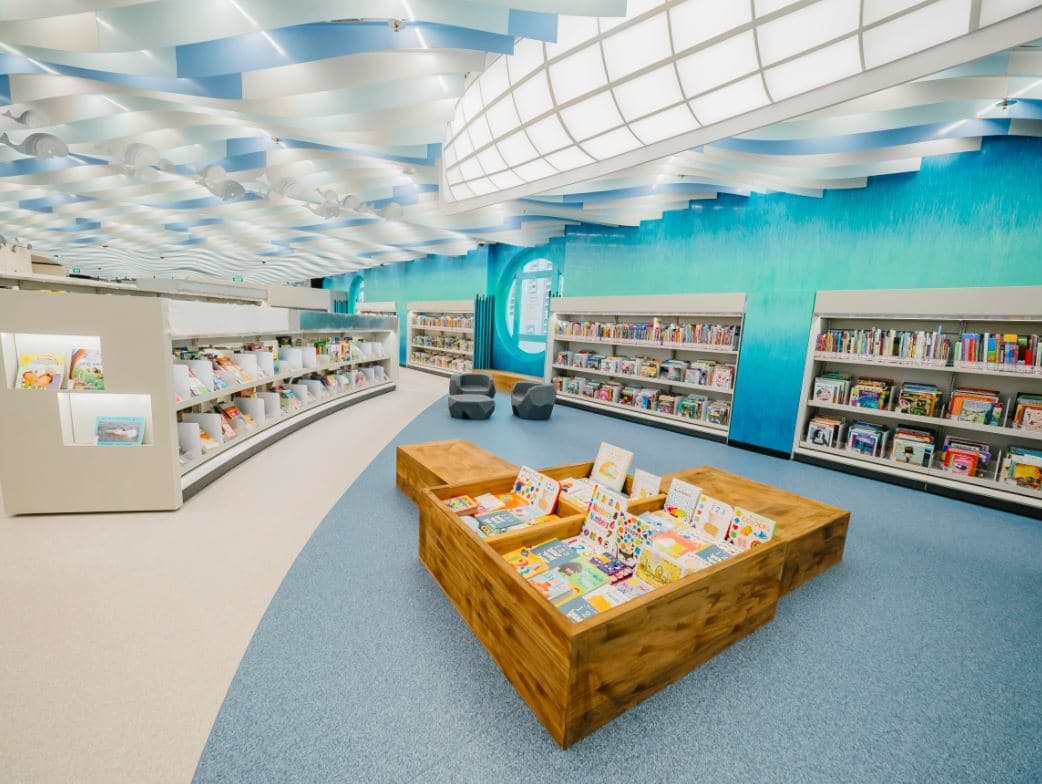 Sengkang Public Library is located a short drive away from The Greenwich. Alternatively, you can easily access the library via public transport because it is located next to the Sengkang MRT/LRT station.
Situated within  Compass One shopping mall, Sengkang Public Library covers an area of 2,136 square metres with a collection size of about 125,000 items. A broad range of subjects for leisure reading and stocks of popular reads for all ages can be found in the library. 
Sengkang Public Library has some new areas, which include the Early Literacy Area where families can read and bond together, the Tween Space targeted at children aged 10 to 14, and a dedicated Adults section for quiet reading.
Sports Centres Near The Greenwich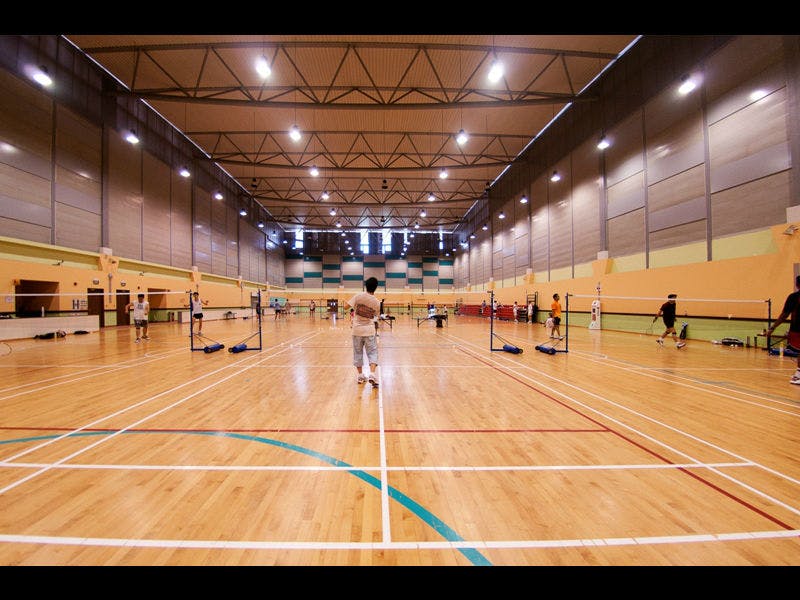 Residents with active lifestyles might want to get familiar with Sengkang Sports Centre located nearby. Situated on 4 hectares of land beside Sungei Punggol, Sengkang Sports Centre houses a community club and features sports facilities including four swimming pools and five water slides. It also has an indoor sports hall and a synthetic soccer field, and a hockey pitch occupying 12,000 sqm.
Places of Worship Near The Greenwich
Along Jalan Kayu, you can find several temples, such as Sengkang West Temple, Bao Gong Temple, and Ubin Thai Temple, located a short walk from the condominium complex. Within a 2-kilometre radius of The Greenwich, you can find numerous places of worship, including churches and mosques too. Here is a list of religious buildings near the development:
Sengkang West Temple (700m)
Bao Gong Temple (850m)
Ubin Thai Temple (900m)
Jalan Kayu Joint Temple (900m)
Surau Al-Firdaus @ Kampung Lorong Buangkok (1.4km)
True Jesus Church Serangoon (1.9km)
Zion Living Streams Community Church (2km)
Hospitals Near The Greenwich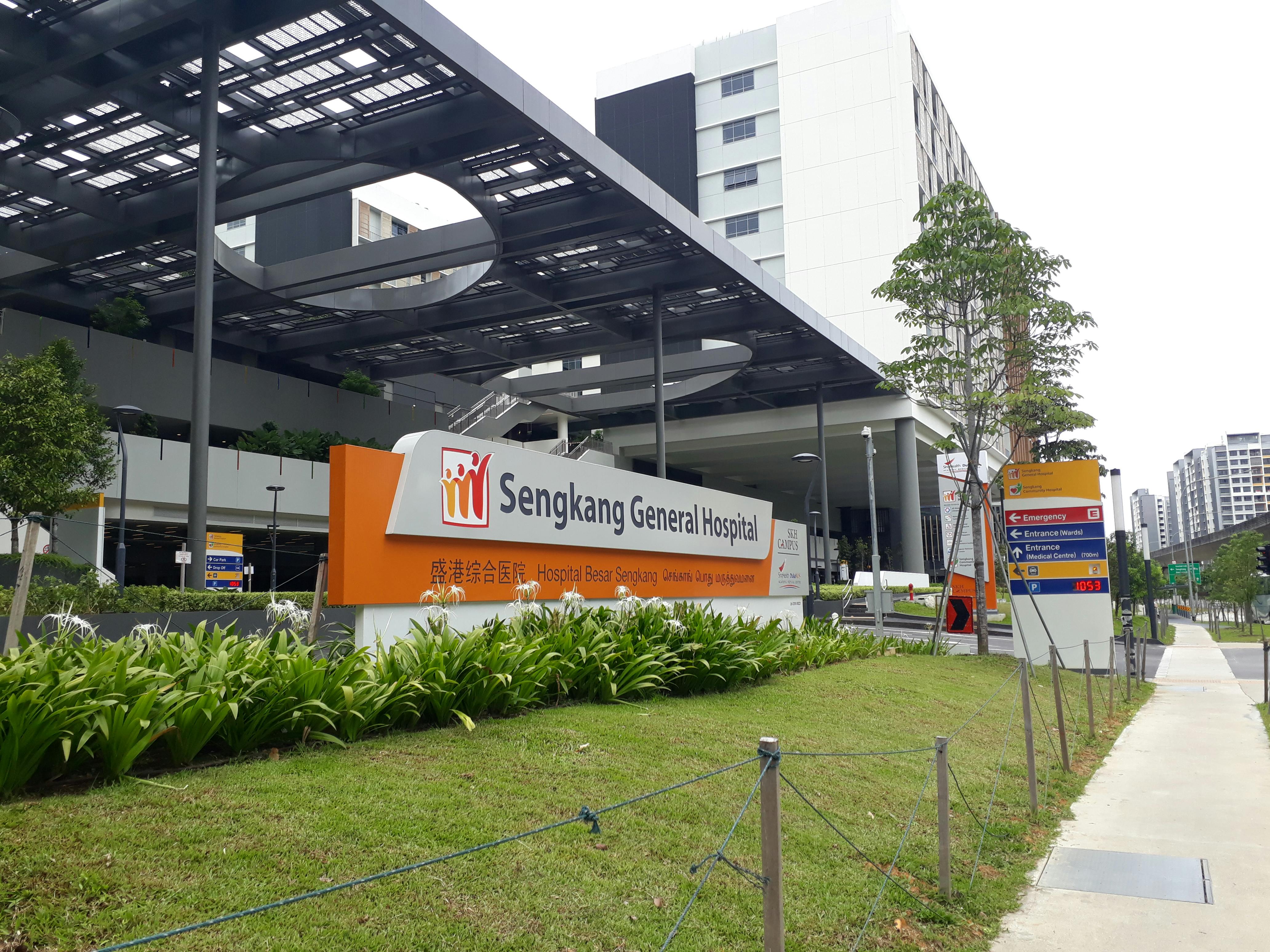 Located 3.5 kilometres from The Greenwich, Sengkang General Hospital caters to any medical needs of the residents. The general hospital also partners with primary care physicians, polyclinics and intermediate, and long-term care providers.
However, suppose you prefer smaller medical facilities to treat your condition, there are several clinics within a short walking distance from The Greenwich. These healthcare facilities include Suncare Medical Clinic (600m) and Fernvale Family Clinic (700m).