Who's it suitable for?
The Trilinq is a perfect condominium if you are looking for:
Private housing in Clementi
Various layouts, including penthouse units
Top educational institutions nearby
Proximity to Clementi MRT Station
Completed in 2017, The Trilinq is located in District 5, along Jalan Lempeng. It is developed by Clementi Development Pte Ltd, consisting of three towers with 755 units. Apartments are available with one to four bedrooms and penthouse units. It provides homebuyers with newer options for Clementi condominium, compared to older development Regent Park located just across the street from the site.
The three towers of The Trilinq, namely Vantage, Oasis, and Activa, are different in their own ways. They are built with different characteristics and purposes, catering to various residents. Vantage has magnificent cascades and water-themed gardens, integrating nature into the urban area. You can lounge at the Party Pool and enjoy a panoramic neighbourhood view. 
Similarly, Oasis integrates nature within the condo, with a Forest trail and beautiful flora. Moreover, there is a pool deck, tea house and spa for relaxation. Enjoy the calmness and serenity after a day of work in this tower. 
In contrast, Activa promotes a healthy and active lifestyle, gearing towards positive wellness. It has a lap pool, a comprehensive fitness zone and a rock climbing area. There are multiple sky terraces in each lifestyle zone. Several BBQ pavilions and grills, pools, a jogging track, and a children's playground can be found across the condo.
Accessibility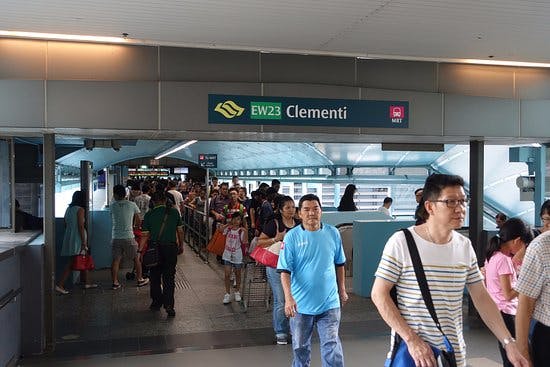 The Trilinq condominium is easily accessible with different types of transport. Clementi MRT station along the East-West Line (EWL) is just around a 5-minute walk. Moreover, a bus stop is right outside the development, facilitating travel from the property within Clementi to neighbouring estates such as Jurong. Suppose you prefer to drive, the Trilinq is directly linked to other parts of Singapore via AYE and PIE. Places such as the CBD can be reached within minutes.
Cross Island Line (CRL) Phase 2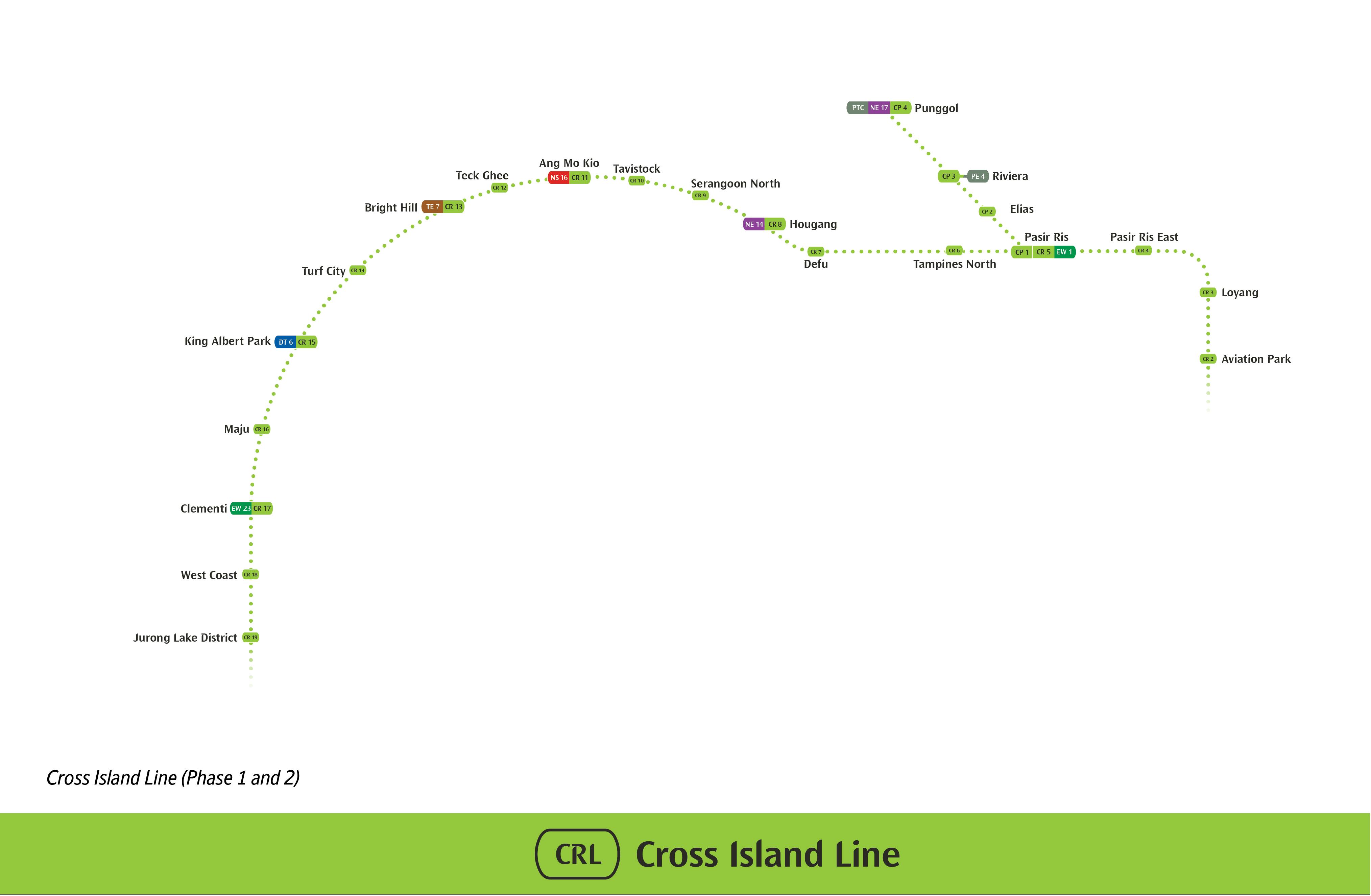 Clementi MRT station will be an interchange station by 2032, connecting the EWL to the Cross Island Line (CRL) Phase 2. CRL will have the highest number of interchange stations when operational, with almost half the stations on the line being linked to existing rail stations. CRL Phase 2 is approximately 15 kilometres and comprises 6 underground stations, including Turf City, King Albert Park, Maju, Clementi, West Coast, and Jurong Lake District. 
The Trilinq surely will benefit from the opening of Cross Island Line Phase 2, just like neighbouring developments near Clementi Station such as Regent Park, Parc Clematis, and HDB Clementi Peaks.
Nearby Amenities
Large business, leisure, retail, entertainment, and dining options are all within quick reach from The Trilinq. For example, Clementi Mall and Clementi 448 Market & Food Centre are just a stone's throw away, providing residents with daily necessities and needs such as food and grocery. Moreover, with Jurong scheduled to become the second CBD, Trilinq is ideally located to take advantage of all future developments. 
Schools Near The Trilinq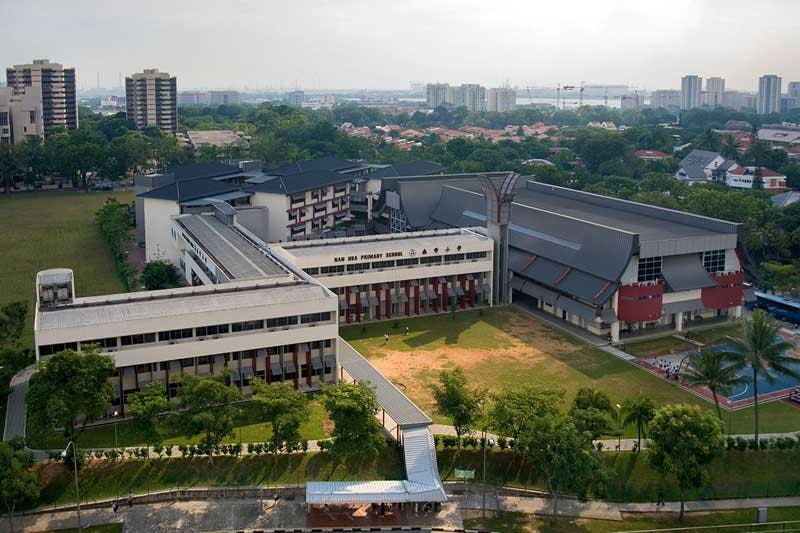 Numerous prestigious schools catering from primary to tertiary levels dot the neighbourhood. The popular Nan Hua Primary School and Qifa Primary School are within a 1km radius of the condominium complex. Parents who plan their children's balloting exercise can worry less! Clementi Primary School and Pei Tong Primary School, more options to ballot from, are also within walking distance from The Trilinq. 
Moreover, you can also find centres catering to toddlers and younger children, such as My First Skool and PCF Clementi Education Centre.
Shopping Malls Near The Trilinq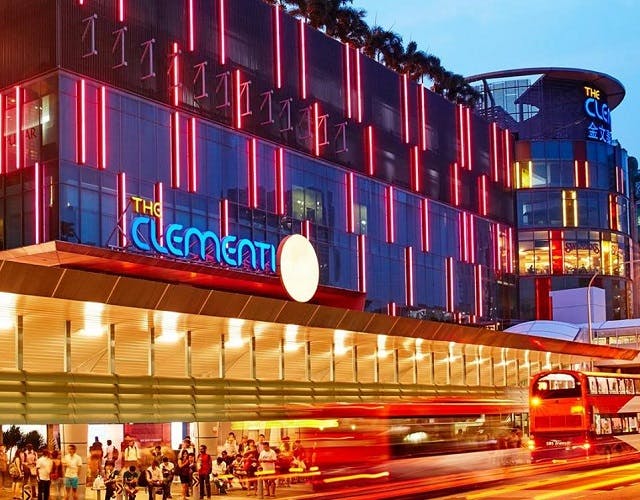 The Clementi Mall, located 800 metres from The Trilinq, is a six-storey retail development totalling approximately 191,000 square feet of retail space. It hosts 135 retail outlets, including 16 restaurants and cafes. The mall is poised to be an anchor attraction in the area, so expect some crowds when you are there!
Besides the many shopping malls in Clementi, the ones in Jurong, such as JEM, Westgate, JCube, and IMM, are just a bus rides or train stations away. Shopping will always be a fun experience for The Trilinq residents. 
Here is a list of shopping malls near The Trilinq:
The Clementi Mall (800m)
NEWest (800m)
Grantral Mall (1km)
321 Clementi (1.3km)
Clementi Town Centre (1.4km)
West Coast Plaza (2.8km)
JEM (3km)
IMM (3km)
Westgate (3.4km)
Hawker Centres Near The Trilinq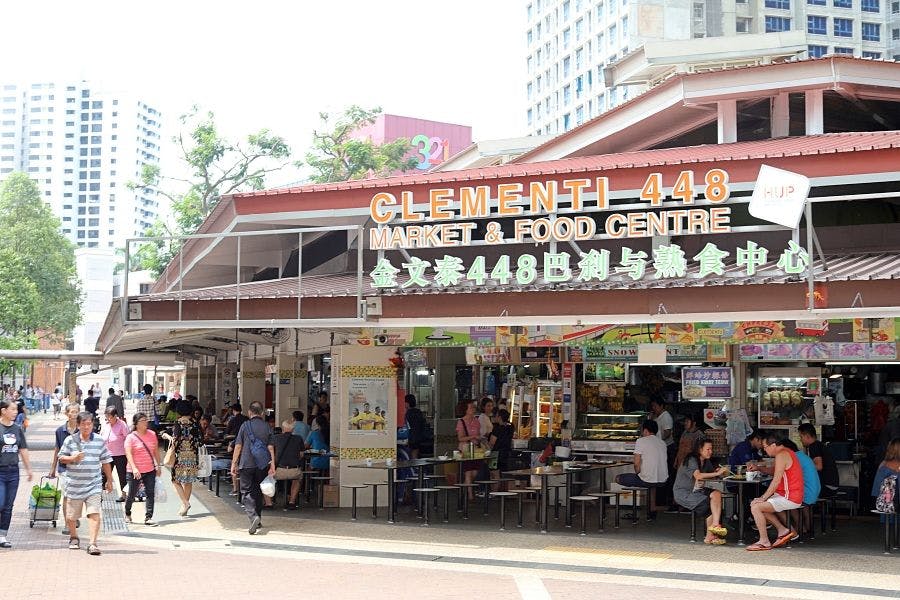 Food lovers would enjoy the numerous hawker centres near The Trilinq condominium. Within a 3-kilometre radius of the development, there are at least six food centres in Clementi. The nearest one is Clementi 448 Market & Food Center is the nearest one, just beside the Clementi Mall.
Some say they can find "the best carrot cake in Singapore" in this hawker centre. Fried Carrot Cake is probably the one with the longest queue at Clementi 448 Food Centre – people love this for its old-school flavour. 
There are many other stalls, including Sayed Aminah Muslim, Lau Phua Chay Roasted Rice, Nee Kee Fried Prawn Noodles, and Chai Ho Satay. You will be spoiled with so many choices of good food, indeed.
Here is a list of hawker centres near The Trilinq condominium:
Blk 308 Hawker Centre (1.2km)
Clementi 448 Market & Food Centre (1.2km)
Ayer Rajah Food Centre (1.7km)
353 Clementi Food Centre (1.8km)
West Coast Food Centre (2.6km)
Teban Gardens Food Centre (3km)
Libraries Near The Trilinq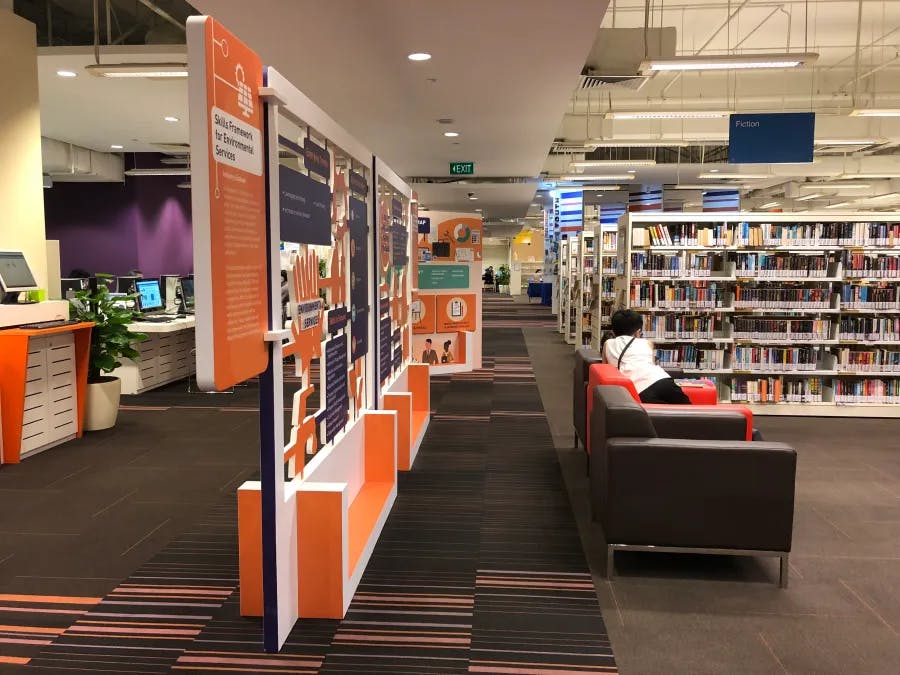 Clementi Public Library is only 800 metres from The Trilinq condominium. Located on the fifth floor of The Clementi Mall and at the heart of a major transportation node, the library also provides easy and convenient access to commuters passing through the area.
The library is the first to introduce the Mystery Brown Bag Service targeted at transit users within the shopping mall. Lunch-time crowds quickly access interesting reads pre-packed according to popular subjects and themes.
Clementi Public Library has a wide range of best sellers in various subjects such as cooking, health and fitness and graphic novels, new arrivals and popular fiction genres such as romance, mystery and thriller.
Sports Centres Near The Trilinq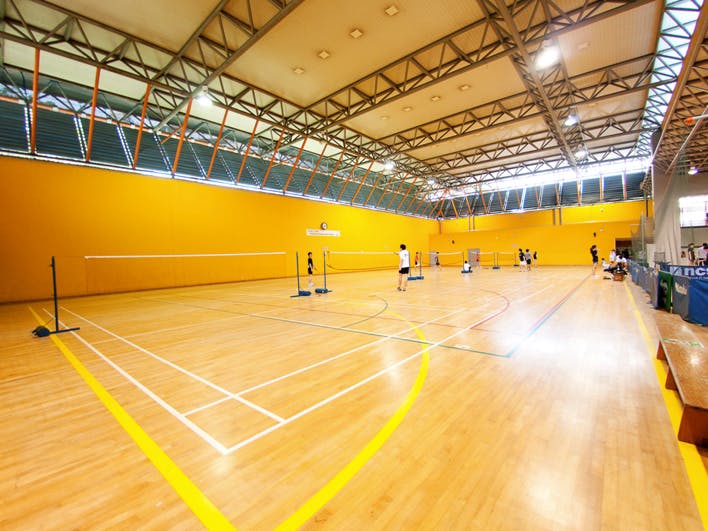 Clementi Sports Centre and Clementi Stadium and Swimming Complex are also available in close proximity for more active residents. The stadium has a seating capacity of 4,000 and has an 8-lane running track accessible daily, starting at 7 am. 
Parks Near The Trilinq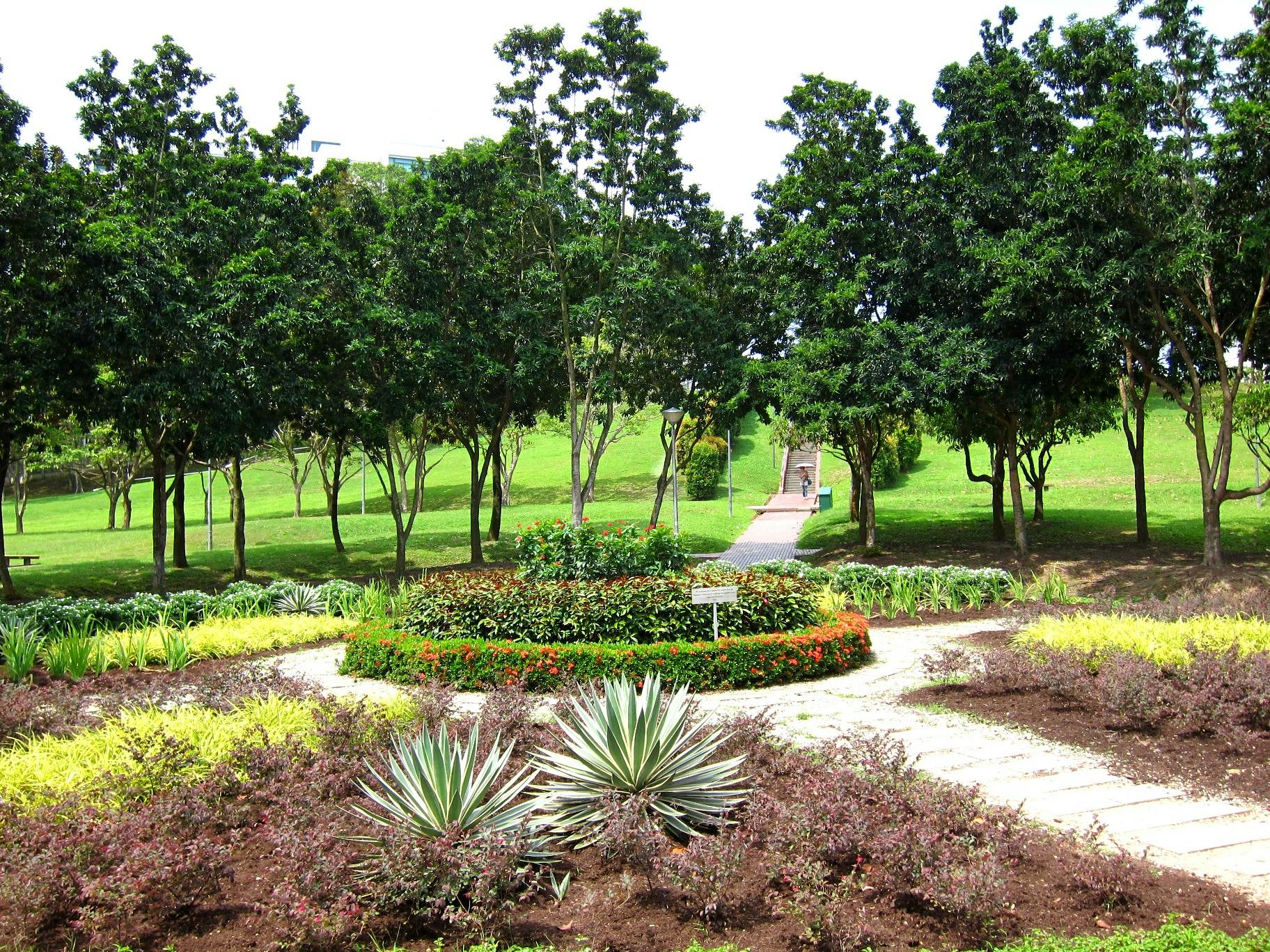 Many parks and green spaces surround the Trilinq condominium complex. A short drive from home is Clementi Woods Park, a welcoming retreat for those looking to get close to nature. The wooded ambience of the park makes it perfect for a quiet calm stroll in the morning or evening. Visitors can also enjoy a bird's eye view of the surrounding area from a tower at one end of Clementi Woods Park. 
Here is a list of parks near The Trilinq:
Firefly Park (600m)
Faber Walk Park (900m)
West Park (1.8km)
Pandan Gardens Leisure Park (2.3km)
Pandan Reservoir Park (2.8km)
Clementi Woods Park (3km)
West Coast Park (4km)
Places of Worship Near The Trilinq
Several churches along Boon Lay Way, such as Philadelphia Bible Presbyterian Church, Ebenezer Assembly of God, and New Hope Family Church @ Jurong, are only a short drive away. Temples are also quite abundant in the area.
As for mosques, there is only one in the vicinity – Masjid Darussalam, located 1.8 kilometres from The Trilinq. Here is a list of religious buildings in Clementi and Jurong near the Trilinq condominium:
Christian Disciples Church (800m)
Clementi United Temple (800m)
Ang Chee Sia Ong Temple (1.6km)
Masjid Darussalam (1.8km)
Philadelphia Bible Presbyterian Church (2km)
Ebenezer Assembly of God (2km)
New Hope Family Church @ Jurong (2km)
Jayamangala Buddhist Vihara (2km)
Emmanuel Christian Church (2.2km)
Yang Tao Yuan Sheng Hong Temple (2.4km)
Church of the Holy Cross (2.5km)
The Bible Church (2.8km)
Hospitals Near The Trilinq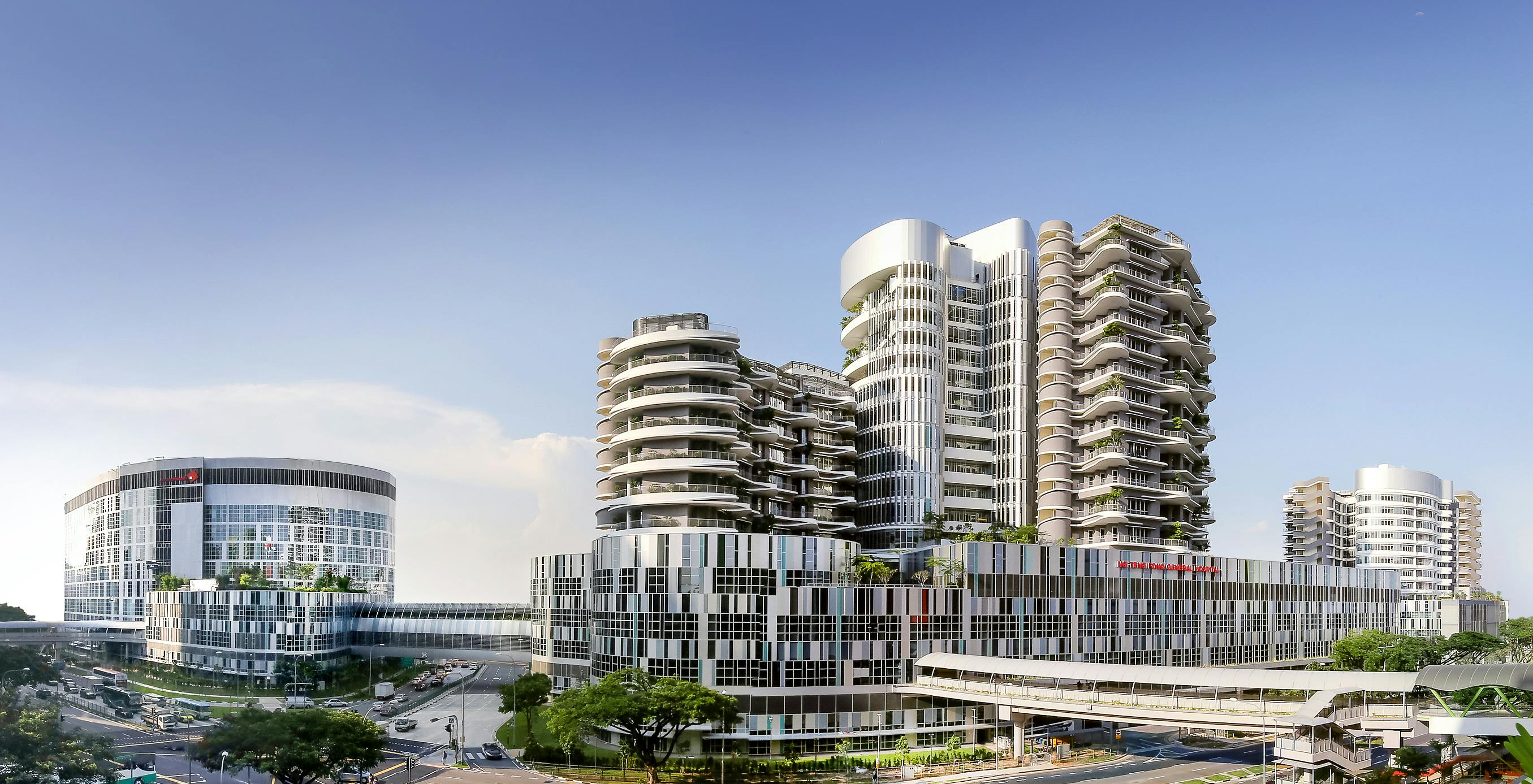 In times of health emergency, head to the 700-bed Ng Teng Fong General Hospital located at Jurong East. Situated 3 kilometres from The Trilinq, it takes approximately an 8-minute drive to get there. 
Ng Teng Fong General Hospital is part of an integrated development with the adjoining Jurong Community Hospital. Patients benefit from the co-management of doctors from both hospitals and integrated medical records and treatment plans.
However, there are several clinics if you prefer medical facilities closer to The Trilinq condominium. Some nearby options include Clementi Family HealthPoint Clinic & Surgery and McGill Clinic.