Who's it suitable for?
UrbanVille @ Woodlands (TOP 2026) is a perfect HDB option if you are looking for:
Multigenerational family housing in Woodlands
Various layouts, including 2-room Flexi, 3-room, 4-room, and 5-room flats
Proximity to Woodlands MRT Station and Causeway Point
Numerous schools nearby
Accessibility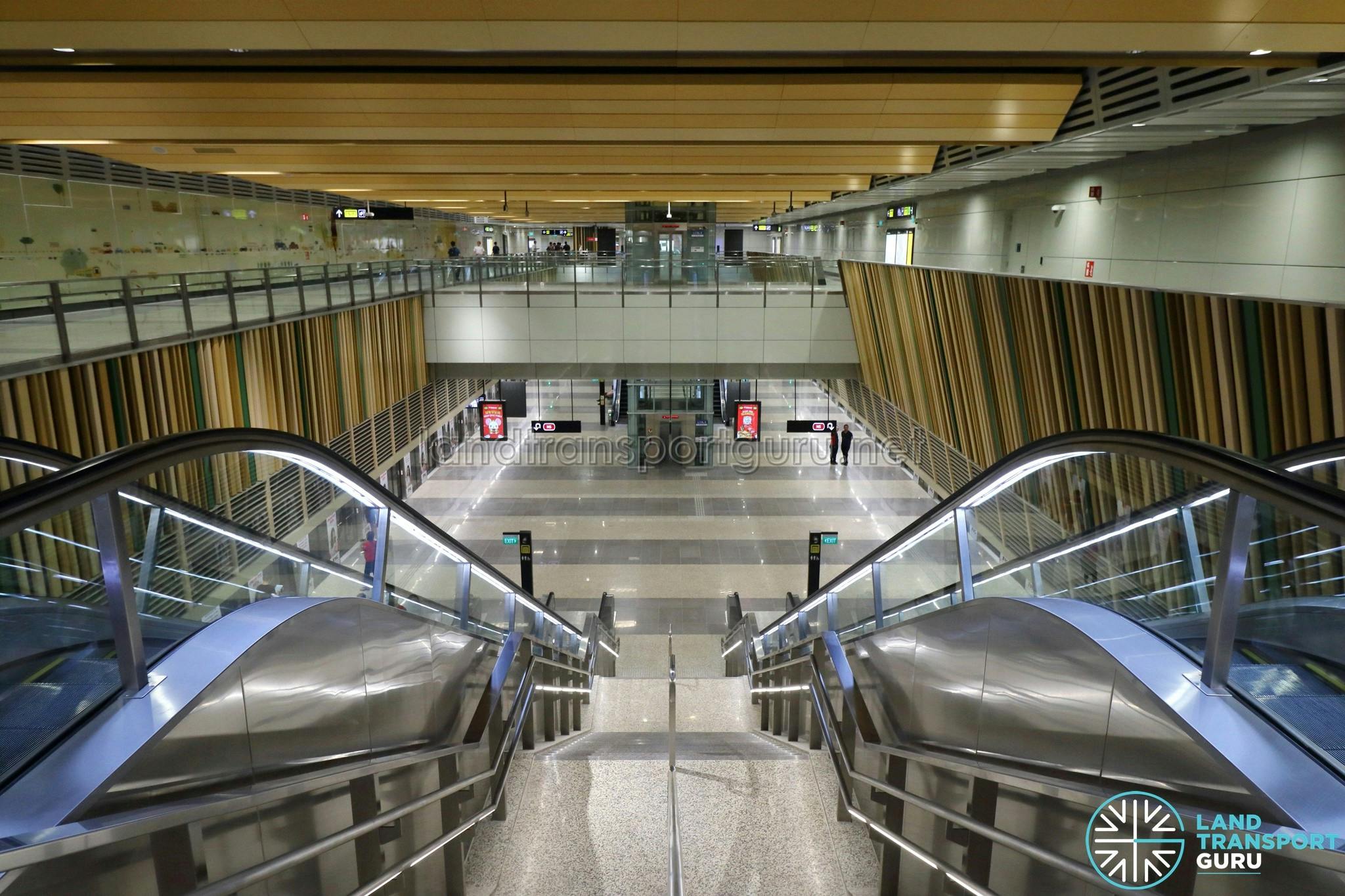 Residents of UrbanVille @ Woodlands who frequent the public transport would be glad to have easy access to Woodlands Interchange Station located next to Causeway Point, approximately 600 metres from the HDB development. Connecting Thomson-East Coast Line (TEL) and North-South Line (NSL), the station is a transportation hub where various bus services are also available. 
Those commuting to city areas such as Orchard Road can expect approximately 35 minutes travel time. As for those who prefer driving, the nearby Seletar Expressway (SLE) links you to the Central Expressway (CTE) – Orchard Road and the CBD area will be a 25-minute drive away.
Nearby Amenities
Located along Woodlands Square, UrbanVille @ Woodlands is sited near the Woodlands Regional Centre. The development is surrounded by many other modern amenities, including Causeway Point, Marsiling Mall Hawker Centre, and numerous educational facilities on different levels. 
Schools Near UrbanVille @ Woodlands
Parents won't have to worry about finding good schools for their children. There are at least 12 primary schools within a 2km radius of the development. In case you're preparing for the primary balloting exercise, here is the list of schools you can consider:
Qihua Primary School
Si Ling Primary School
Woodgrove Primary School
Woodlands Primary School
Admiralty Primary School
Evergreen Primary School
Fuchun Primary School
Greenwood Primary School
Innova Primary School
Marsiling Primary School
Riverside Primary School
Woodlands Ring Primary School
Other than the primary school, you can also find secondary and higher education located near UrbanVille @ Woodlands. Republic Polytechnic, for example, is only 600m from the HDB complex.
Shopping Malls Near UrbanVille @ Woodlands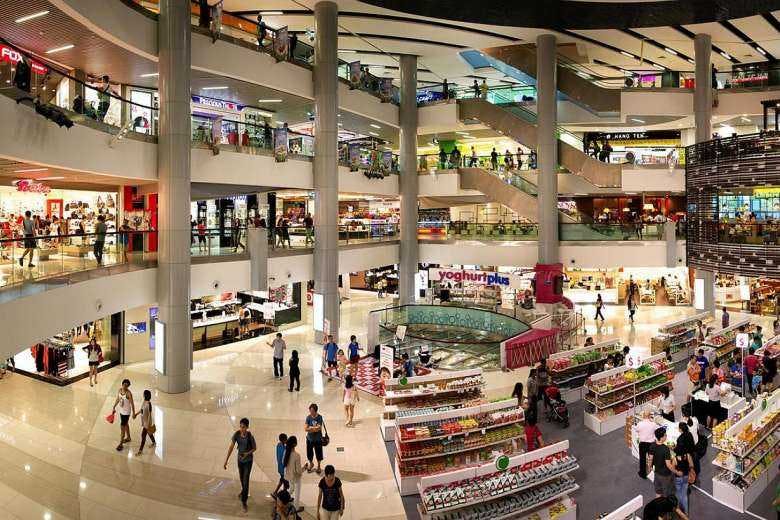 Causeway Point, one of the largest suburban shopping malls in Singapore, is within walking distance. It offers more than 250 shops with anchor tenants such as Bagus, Cathay Cineplexes, Courts, Food Republic, Kiddy Palace, Metro, POPULAR Bookstore, Timezone, and Uniqlo. Do check the mall's website for more information and the latest update on the stores!
Here is a list of shopping malls near UrbanVille @ Woodlands:
Causeway Point
Marsiling Mall
The Woodgrove
Woods Square Mall
Vista Point 
Hawker Centres Near UrbanVille @ Woodlands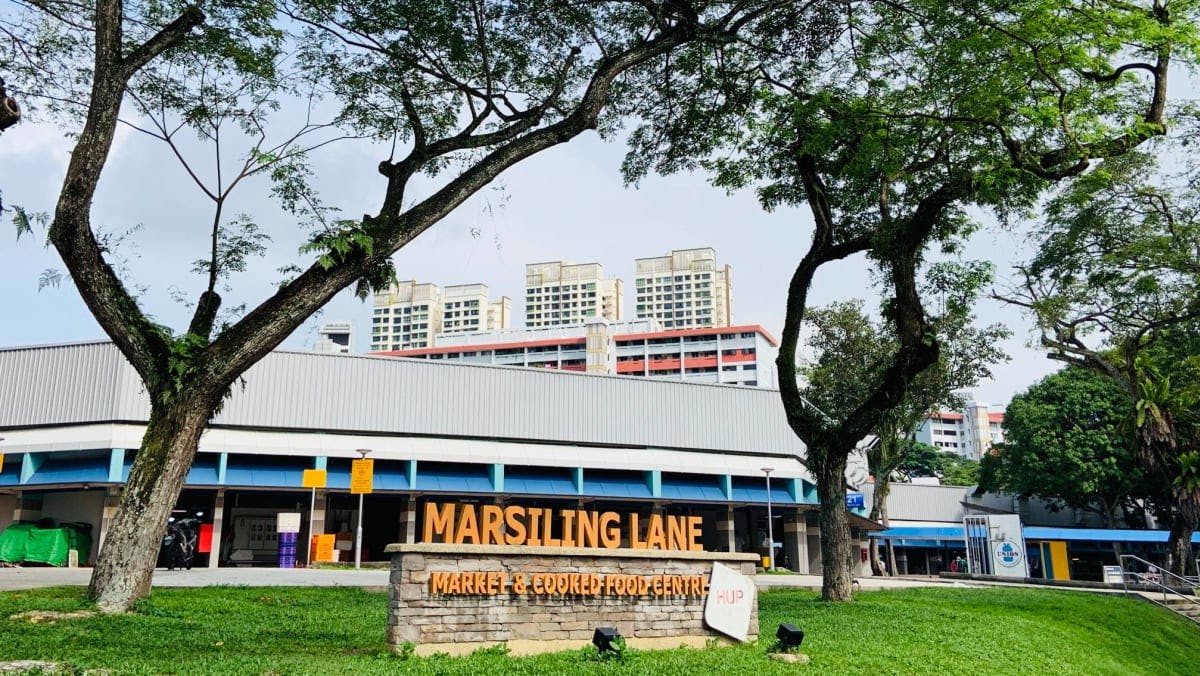 Marsiling Lane Food Centre, a famous hawker centre in Woodlands, is located approximately a kilometre away from UrbanVille. It serves breakfast, lunch, dinner, coffee and drinks. The authentic taste of Old Marsiling's best hawkers is available here – the food centre specialises in Prata, Wanton mee, porridge, satay, BBQ stingrays, carrot cake, fish soup, and laksa. So make sure you get one of these during your visit!
There are other hawker centres even closer to the HDB, such as Eden Food Mall (400m) and Marsiling Mall Hawker Centre (850m).
Parks Near UrbanVille @ Woodlands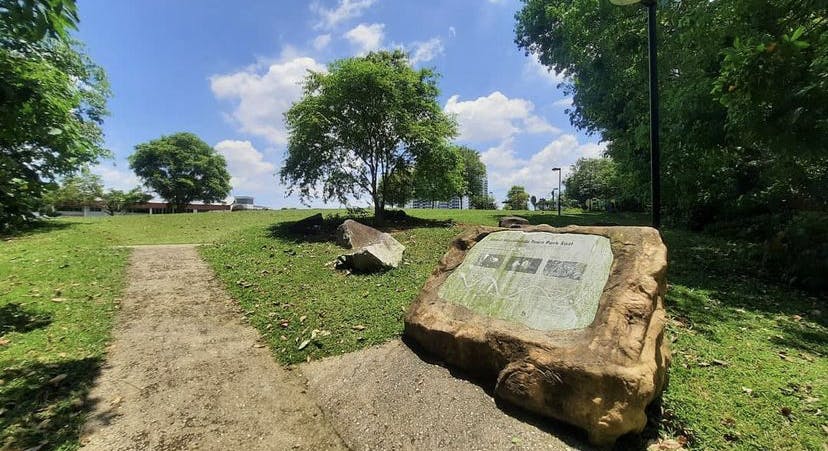 In times you want to indulge in nature, head to Woodlands Town Park East located 900m from UrbanVille. This tranquil nature spot is nestled amongst a slew of HDB blocks and is home to many hiking trails, flora, and fauna. Visitors can enjoy walking through several courses in the park, with lush trees and boulders lining the pathways.
You will have many options when it comes to parks and open spaces. Treehaus Park, Woodlands Botanical Gardens, Admiralty Park, Fu Shan Garden, Woodlands Skatepark, and Mandai Tekong Park are all located near UrbanVille.
Sports Centres Near UrbanVille @ Woodlands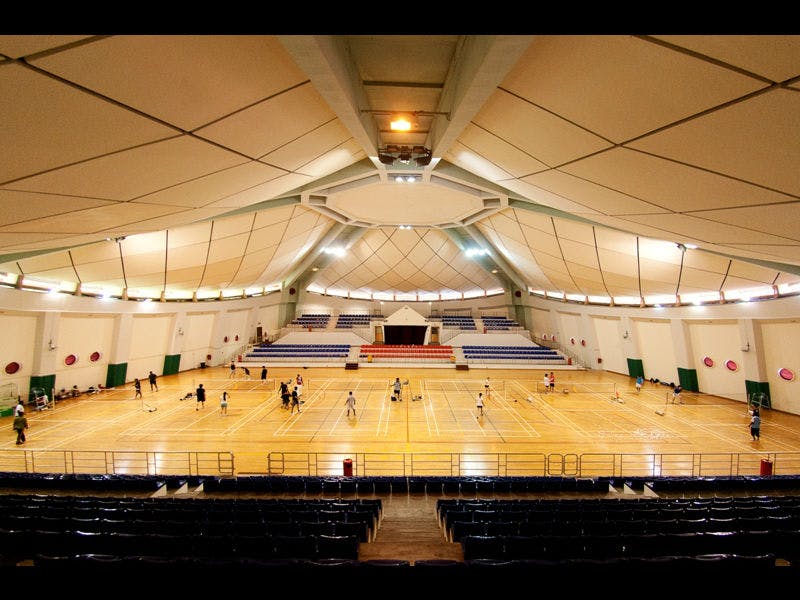 For fitness enthusiasts, get used to the running track at Woodlands Stadium, which opens between 4:30 am to 8:30 pm for free. Located next to Woodlands Town Park East, the stadium houses an 8-lane running track, a grass football pitch, and partial athletic facilities. 
Besides the stadium, Woodlands Sports Centre also brings together a sports hall with six badminton courts and a swimming complex. Residents with an active lifestyle will indeed frequent this place!
Libraries Near UrbanVille @ Woodlands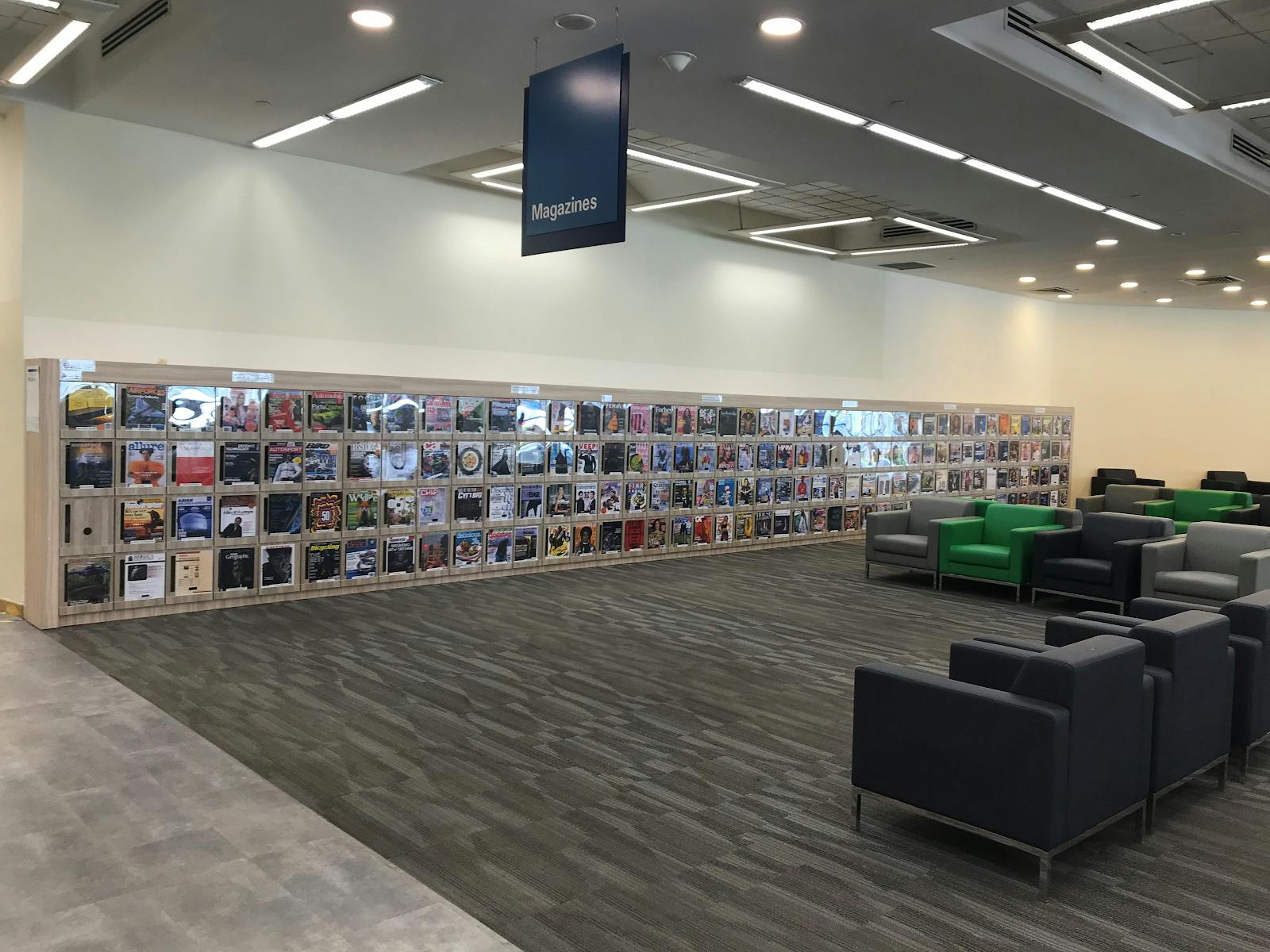 Located within the civic centre, Woodlands Regional Library has around 540,000 items in its collection. One of the unique features of Woodlands Regional Library is the Calm Down To The Library (CDTTL) program. To promote the inclusion of children with autism into the library space, a special area is built and designed with sensory-friendly features.
Places of Worships Near UrbanVille @ Woodlands
Within a 2-kilometre radius of UrbanVille, you will find numerous places of worship that belong to different faiths. One of the nearest churches is Woodlands Evangelical Free Church along Woodlands Ave 7. There are several others along Woodlands Ave 6, such as Bethesda Christian Centre.
There is only one mosque in the vicinity – Masjid An-Nur along Admiralty Road, approximately a kilometre away. As for temples, there are Shang Di Miao Chai Kong Temple, Hong Tho Bilw Temple, and Sri Siva Krishna Temple, which all are within a short walk from UrbanVille @ Woodlands. 
Hospitals Near UrbanVille @ Woodlands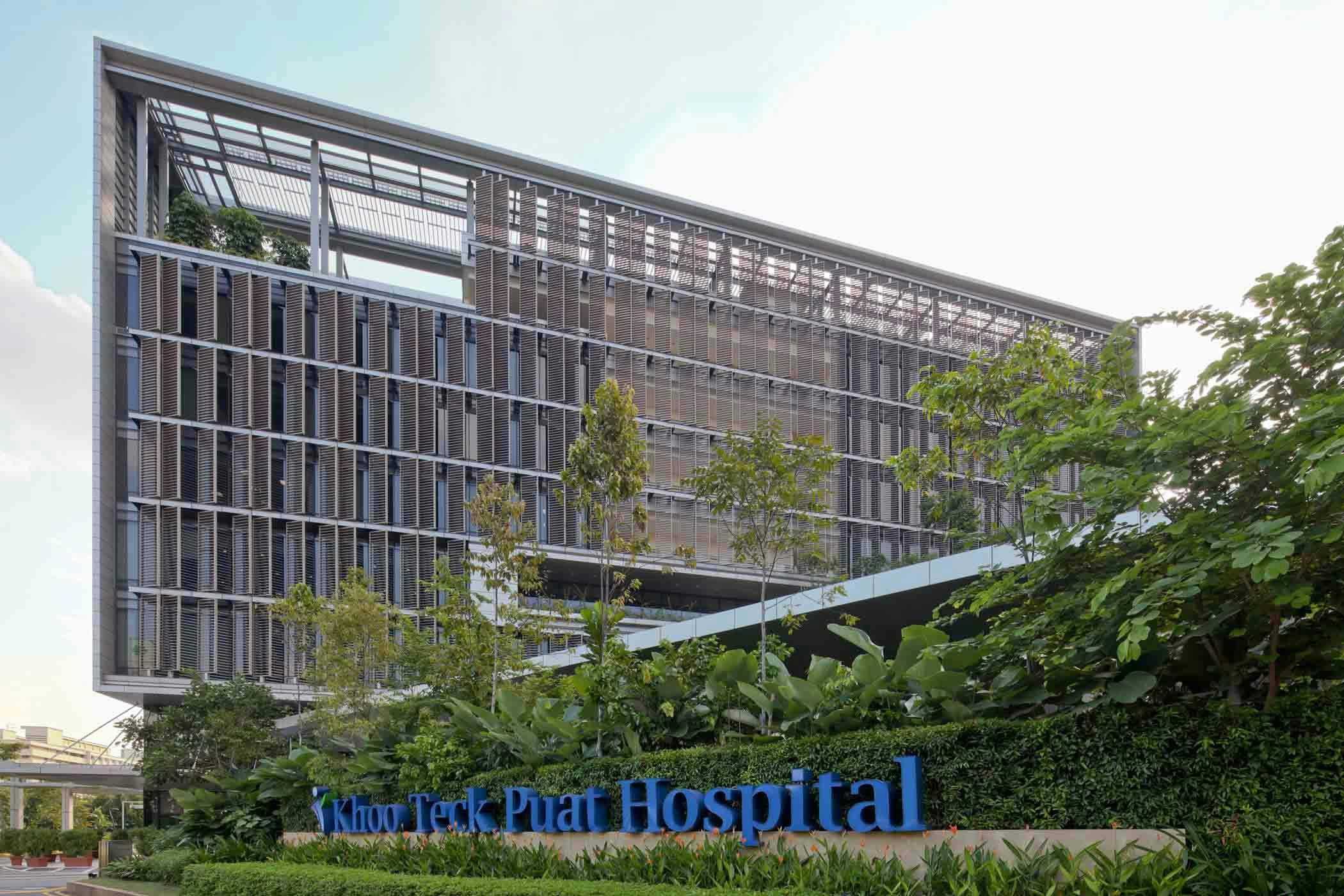 There are several clinics near UrbanVille, such as Martin Medical Centre, Woodlands Clinic, Marsiling Clinic & Surgery, OneCare Clinic Woodlands. However, the nearest full-facility hospital is Khoo Teck Puat Hospital in Yishun. Khoo Teck Puat Hospital is the largest hospital in the North, with many medical specialities such as cardiology, dental surgery, endoscopy, and general surgery just to name a few. It takes approximately a 15-minute drive from UrbanVille @ Woodlands to get here.