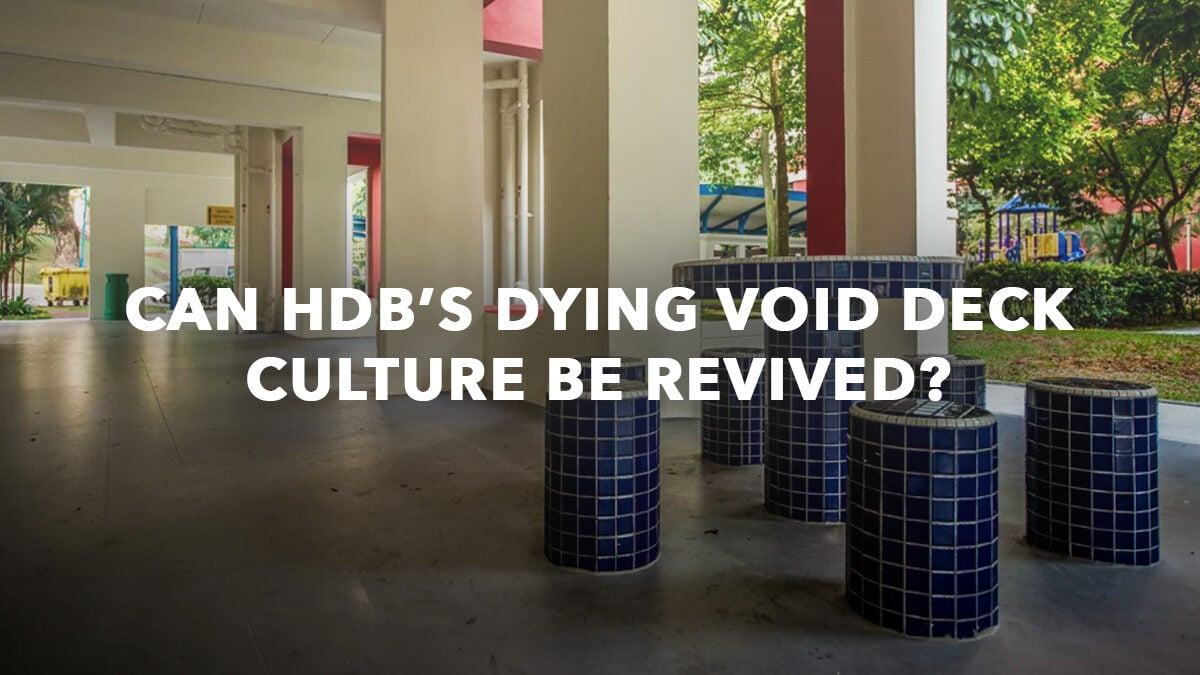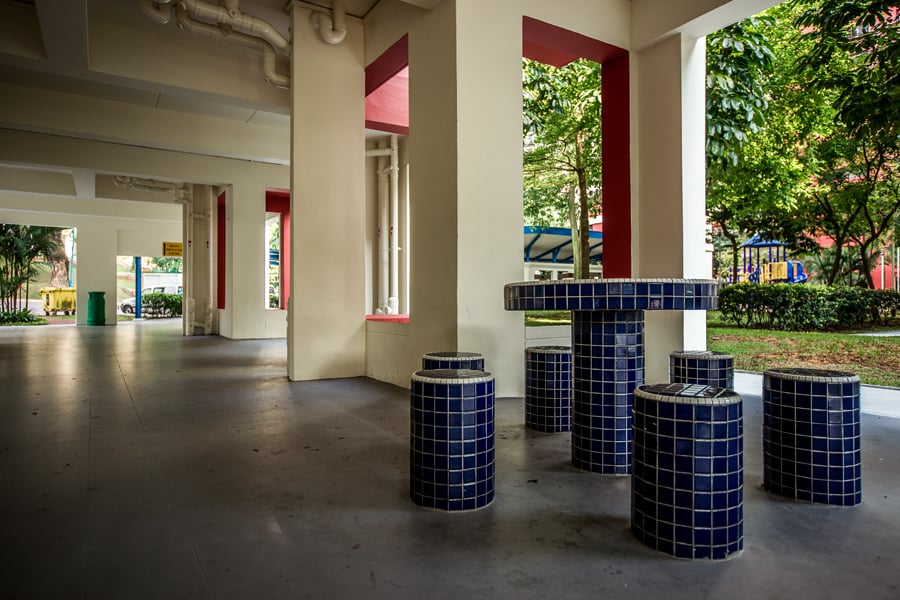 When I was a child and dinosaurs ruled the Earth, void decks were where we rushed after school. The void deck was the social hub of any HDB block – it was where we met friends, played Caroms, and learned the C chord on a guitar (learning two other chords made you a prodigy in the void deck school of music.)
Here's how we might be able to bring the void deck culture back:
Do we remember what a void deck is used for?
The term "void deck" only came about in the 1970s, after newspapers began to use them. The void deck refers to the open ground floor of many HDB blocks – this was supposed to be a meeting area, like a public forum.
The oldest void deck is allegedly Block 26 Jalan Klinik, which was built in 1963 (aka the only time harem pants were appropriate in public.) Before this important milestone, HDB flats had regular apartments on the ground floor.
Besides being gathering places, the void decks also provide:
A way to move through the blocks quickly (ever thought how annoying it would be if you had to walk

around

each block?)

Better natural light

Recreational facilities (in blocks built during the '90s and beyond.)

Ventilation
But the void deck is now dying. Some newer HDB developments – of which Punggol is a prime example – have shrunk the void deck to almost nothing. The trend now is to build pavilions, which are shared by surrounding blocks.
It's a pity, because as void decks decline and vanish, the HDB lifestyle seems to be following. I recall that, in the 1980s, most of us could easily name 20 or more other residents in the same or adjoining block. We met in the void decks to gossip, play, and exchange song lyrics (back then we had to scribble down lyrics manually, when the radio played the song. Tapes were expensive and we didn't have mp3s.)
Without the interaction space, neighbours grow more distant. In View from a Window, Singaporean poet Alfian Sa'at writes that looking at people in the next block:
…is to laugh, a little sadly,
because even gravestones
have names.
But can we ever bring back void deck culture? Here's what I think will help:
1. Bring back the Community Children's Libraries
There used to be Community Children's Libraries (CCLs) in void decks. There were 45 of these at their peak, jointly run by the National Library Board (NLB) and the People's Action Party Community Foundation.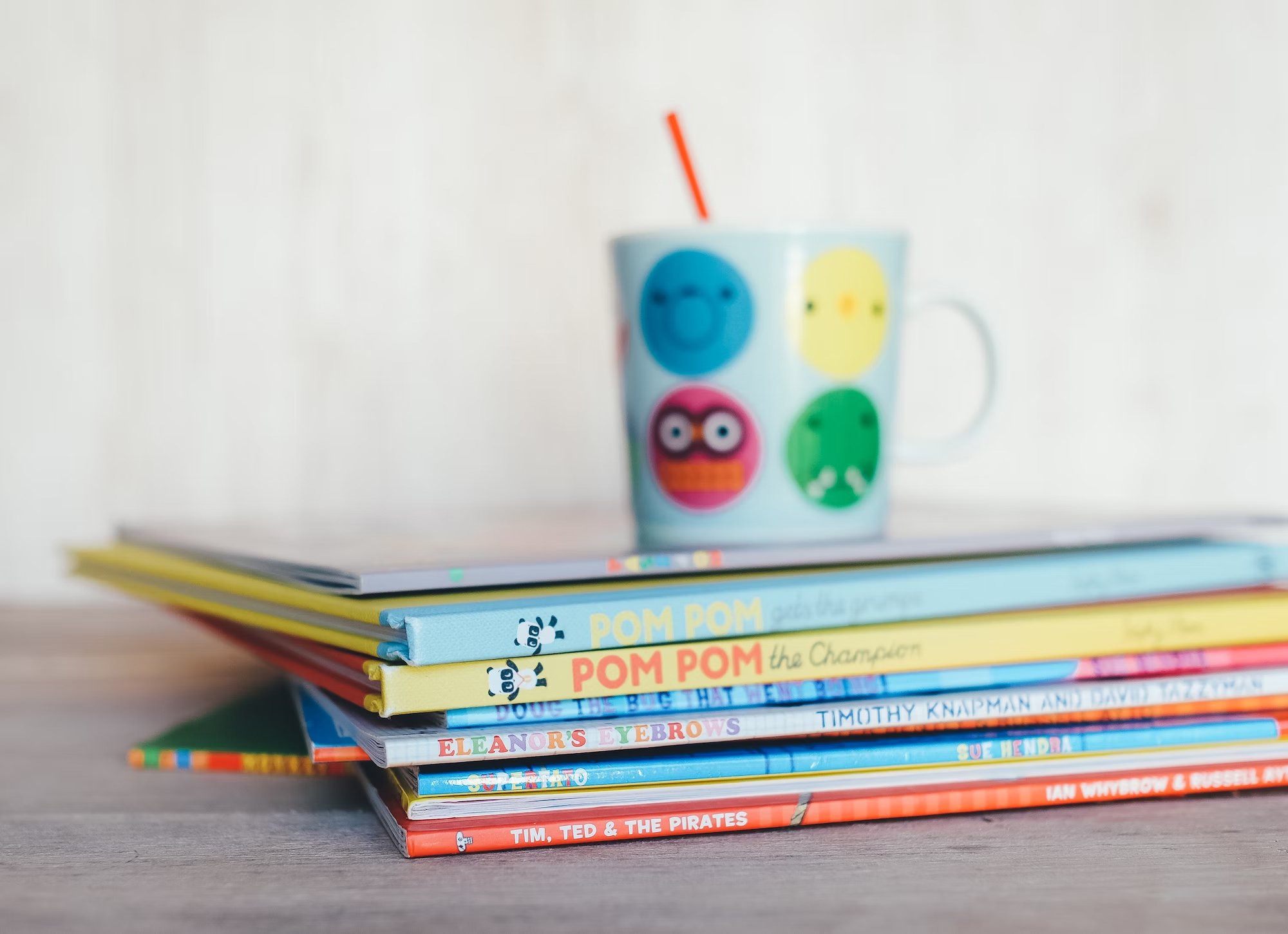 These weren't just repositories for children's books. I recall there were also activities, like storytelling sessions. Not only did CCLs prompt neighbourhood children to interact, they were meeting grounds for parents. Plenty of birthday parties were planned with other children in the neighbourhood, and toys were exchanged.
The last CCL was shut down just four years ago, in Block 322 Clementi.
Why would we do that? Considering we have a push to raise birth rates and all, maybe it's a good idea to get this going again. Not just for the sake of community building.
Do we want to raise a society of semi-literate mooks? Our children have a reading problem. I met a 22-year-old reading Goosebumps on the train last week. Before that, a colleague's 12-year-old daughter asked me to help with some hard words in her book, which turned out to be "an" and "the".
I'm aware there are neighbourhood libraries, but (1) they don't contribute to community building in the same way, and (2) many are in malls. You go there to read, and you come back with an Xbox.
2. Promote games and fun in the void deck
Good thing the Marine Parade town council has apologised for posters banning chess. That was embarrassing on many levels, least of which being that the game in the poster is not chess (or any board game in existence.)
They've clarified that the issue was chess players blocking the walkway.
You know how that happens? It happens when no one knows each other. Strangers block your way, friends don't. In the past, void decks were crowded with people playing games, children sitting around, even teenagers having a singalong with a guitar.
Did they get in the way? Heck, all the time. But no one complained because we knew each other. We'd say hi, chat, and get involved. We didn't call the cops on them.
Fun fact: did you know we once had entire playgrounds in the void deck and no one complained?
In Bishan and Tampines, many void decks had playgrounds replete with slides, jiggly animals on springs, etc. This allowed children to play games under the shelter, and me to ride the seahorse-on-a-spring when no one was looking. The last of these was taken down in 2005, but that was due to a fire incident. Not due to people complaining that it blocked the way or got too noisy.
The tolerance level for bustle in void decks is falling, because we don't socialise there. The key is not to put up more railings and warning posters; it's the opposite. Encourage the residents to come out there with their board games and whatnot, and get to know each other.
The best way for the Marine Parade town council to deal with those chess players…would have been to organise a chess tournament.
3. Bring back the shops
I was pretty happy when I heard Budget 2016 had some provision for heartland shops. I hope some of it goes to reviving the mama shops under the blocks, which have mostly vanished.
The small mama shops didn't just provide a full meal of sugar via Horlicks tablets, Coke, and strange Chinese candy with ingredients of questionable legality. They also contributed to the community building.
Where I stayed in Bedok, the mama shop uncle knew all of us by name. He even helped the children store and swap Dragonball Z cards, and he knew who skipped school, who was sick, who was getting pocket money extorted, etc. He didn't mind that we spent hours hanging around; but these days it's weird to stick around and chat after you've bought your drink.
Mama shops peaked in 1983, when 600 such shops were registered. As of 2015, there are less than 400. One of the oldest is in Block 175 Toa Payoh Central, where Faizal & Jahabar has been in operation for over 40 years.
The surrounding shops near the void deck were also major contributors. Neighbourhood hair salons and barbers were the best at this. The barbers often had carom boards, which you could play outside their shop, or take to the nearby void deck. We broke many a nail, and made many a friend, flicking things around that board.
As for hair salons, children would linger in the void deck with friends while mum or grandma got their hair done. The hair salons also doubled as a loaning library; Lao Fu Zi (Old Master Q) and Asterix & Obelix were often on salon shelves. We also read these outside the shop, or took off to the adjacent void deck to read with each other.
All these shop owners and service providers made up a potent support network. They referred residents to one another. My family found an interior designer, a car mechanic, and a demon from hell – also called my Chinese tutor – through recommendations from shop owners.
These days the shops are being replaced by chain convenience stores. And while a 7-11 or Sheng Siong may look prettier, the same kind of relationships don't exist between the shopkeepers and residents.
There's an argument that these shops aren't popular anymore, which is bizarre to me. They're right there under the residents. All it would take is a rent decrease, and some places to sit outside the shops.
In an indirect way, it does impact property values
HDB flats with strong communal bonds are better places to live in. HDB flats are dense, high-rise units; it's hard to feel comfortable in such an environment, if everyone is a stranger to boot. The more you feel you're living near friends, the less claustrophobic HDB flats will seem. This environment is picked up on by prospective tenants and buyers.
There is also the issue of safety. Loan shark vandalism is much tougher in well-bonded estates. Multiple eyes and shouting neighbours provide better defences than a CCTV camera. Neighbours watch each other's homes, and break-ins are almost impossible. The elderly and children have hundreds of guardians living nearby, which is an amenity we wish we could purchase.
If you're looking for a HDB flat with this sort of environment, just check out the void deck. The more populated and decorated it looks (some have murals even), the healthier the community probably is.
---
Do you miss Singapore's void deck culture? Let us know in the comments section below.
If you found this article helpful, 99.co recommends 5 things you learn living near the void deck and Why smart void decks may not be so smart after all.
New launch alert! Welcome to Grand Dunman
About Ryan Ong
Looking to sell your property?
Whether your HDB apartment is reaching the end of its Minimum Occupation Period (MOP) or your condo has crossed its Seller Stamp Duty (SSD) window, it is always good to know how much you can potentially gain if you were to list and sell your property. Not only that, you'll also need to know whether your gains would allow you to right-size to the dream home in the neighbourhood you and your family have been eyeing.
One easy way is to send us a request for a credible and trusted property consultant to reach out to you.
Alternatively, you can jump onto 99.co's Property Value Tool to get an estimate for free.
If you're looking for your dream home, be it as a first-time or seasoned homebuyer or seller – say, to upgrade or right-size – you will find it on Singapore's fastest-growing property portal 99.co.
Meanwhile, if you have an interesting property-related story to share with us, drop us a message here — and we'll review it and get back to you.
Join our social media communities!
Facebook | Instagram | TikTok | Telegram | YouTube | Twitter