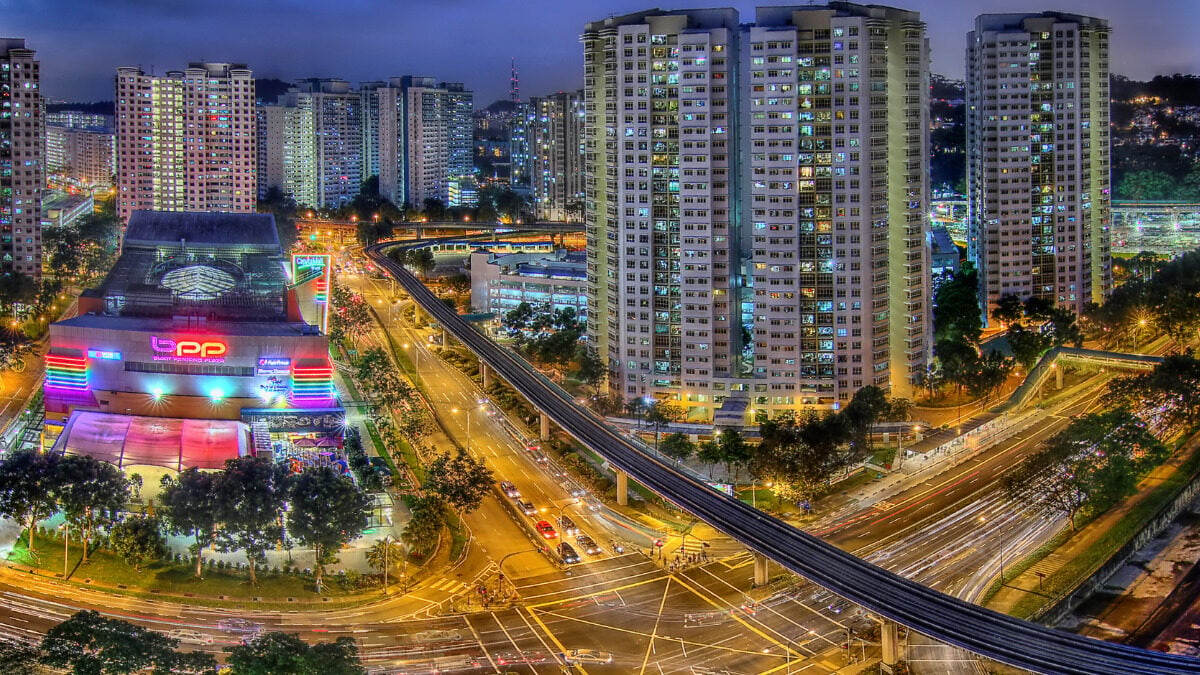 Image credit: CC BY 2.0
In a noteworthy turn of events, Bukit Panjang recently made history by recording its first-ever million-dollar HDB flat sale. This milestone has sent ripples through the town, and in this article, we'll delve into the details of this transaction and what it signifies for the property market in the area.
The million-dollar HDB flat at Bukit Panjang – What was special about it?
According to information available on the Housing Development Board (HDB)'s website, the million-dollar unit, nestled within Block 181 Jelebu Road, boasts a generous area of 1,367 square feet. This spacious flat, built in 2003, still has an impressive 78 years remaining on its lease, making it an attractive prospect for potential buyers.
One of the standout features of this property is its proximity to essential amenities. It is conveniently located near the Bukit Panjang MRT station, ensuring easy connectivity to the rest of Singapore. Additionally, residents have access to two bustling malls, Hillion Mall and the tranquil Bukit Timah Nature Reserve, all within reach.
This high-rise gem is nestled between the 28th and 30th stories, offering its fortunate occupants breathtaking views of the surrounding area. Its prime location and amenities could potentially classify it as a Plus flat under the new HDB classification, making it a rare find indeed.
Read more: The new BTO classification saga: From basic to boujee!
HDB properties for you at Bukit Panjang
604 Senja Road
Singapore 670604 · D23
3
2
$809,000
655 Senja Road
Singapore 670655 · D23
3
2
$520,000
528 Jelapang Road
Singapore 670528 · D23
3
3
$868,000
459 Segar Road
Singapore 670459 · D23
2
2
$439,000
503 Jelapang Road
Singapore 670503 · D23
4
3
$909,000
166 Gangsa Road
Singapore 670166 · D23
3
2
$3,650
168 Petir Road
Singapore 670168 · D23
-1
$1,000
131 Cashew Road
Singapore 670131 · D23
-1
$800
270 Bangkit Road
Singapore 670270 · D23
-1
$750
244 Bukit Panjang Ring Road
Singapore 670244 · D23
-1
$750
What can residents in Bukit Panjang expect?
Interestingly, it's worth noting that another unit in the same block had already set a noteworthy precedent earlier this year when it was sold for S$950,000. This suggested that the million-dollar HDB flat sale was not an isolated incident but rather a reflection of a growing trend.
The recent million-dollar HDB flat sale in Bukit Panjang is poised to have a positive impact on similar properties in the area. It underscores the robust demand for HDB flats in this town and indicates that buyers are more than willing to pay a premium for well-located and well-maintained units.
The implications for property owners in Bukit Panjang are significant. Owners of similar properties may find themselves in a favourable position, able to command higher prices for their units in light of this landmark sale.
Moreover, this sale could attract a surge of potential buyers to the area, potentially driving up prices further.
Read more: Million-dollar HDB resale flats: What's the hype and how it's impacting you?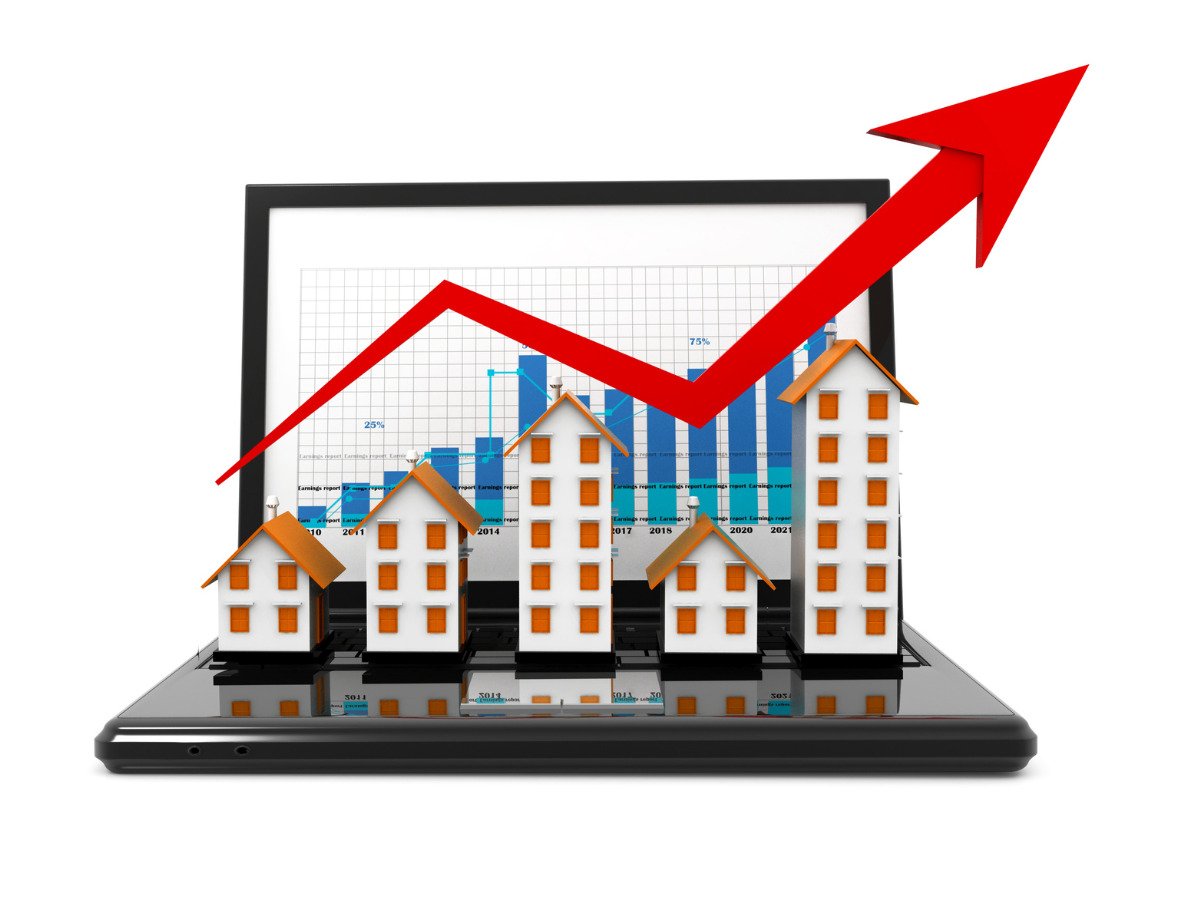 Here are some specific ways in which the million-dollar HDB flat sale could affect the local property market:
Increased property values: The sale may lead to an overall increase in property values in Bukit Panjang, benefiting homeowners seeking to sell or refinance their homes.
Higher asking prices: Sellers might list their properties at higher prices, following the record-breaking sale, setting a new benchmark for HDB flats in the area.
Increased demand: The sale could attract more buyers to the area due to its newfound desirability, leading to a higher number of transactions and potentially driving prices further upwards.
Impact on the rental market: Rising property values could influence landlords to increase rental rates, affecting tenants in the area.
However, experts note that the sudden increase in million-dollar flat transactions throughout the year could be due to recent policy changes. Consequently, this surge might taper off as greater clarity emerges regarding the new policy adjustments.
Read more on this growing trend here: August 2023 sees record breaking surge in million-dollar resale flat transactions
Wrapping up
The sale of the million-dollar HDB flat in Bukit Panjang marks a significant milestone in the town's real estate history. It reflects a burgeoning demand for well-located and well-maintained properties, potentially reshaping the property landscape in this charming corner of Singapore.
As Bukit Panjang continues to evolve, it remains an exciting place to watch for both property enthusiasts and residents alike.
Upcoming Freehold Condo Launch: The Arcady @ Boon Keng
About Sophiyanah David
Sophi, a seasoned copywriter specialising in Singaporean real estate and property, is one of the minds behind 99.co's informative articles. Like her colleagues at 99.co, Sophi is dedicated to keeping you informed about the ever-changing world of real estate so you can find your forever home. When off the clock, you can find her giggling and kicking her feet as she reads her romance novels, watching anime - if FMBA is not your fave, she might fight you (but you'll probably win) and looking up latest skincare trends.
Looking to sell your property?
Whether your HDB apartment is reaching the end of its Minimum Occupation Period (MOP) or your condo has crossed its Seller Stamp Duty (SSD) window, it is always good to know how much you can potentially gain if you were to list and sell your property. Not only that, you'll also need to know whether your gains would allow you to right-size to the dream home in the neighbourhood you and your family have been eyeing.
One easy way is to send us a request for a credible and trusted property consultant to reach out to you.
Alternatively, you can jump onto 99.co's Property Value Tool to get an estimate for free.
If you're looking for your dream home, be it as a first-time or seasoned homebuyer or seller – say, to upgrade or right-size – you will find it on Singapore's fastest-growing property portal 99.co.
Meanwhile, if you have an interesting property-related story to share with us, drop us a message here — and we'll review it and get back to you.
Join our social media communities!
Facebook | Instagram | TikTok | Telegram | YouTube | Twitter