Thinking about transforming your rental bathroom? Our friends at Cromly have assembled some great options, and even on a shoestring budget, the possibilities are endless!
So you're renting your home and aren't too happy with the bathrooms. And with your landlord's restrictions, you don't think there is anything you can do to personalise the T&B. Don't fret. The Internet is offering plenty of options for you to make one of the home's busiest yet most intimate spots truly your own personal haven—without garnering your landlord's ire.
Vanity mirror looking a little generic? Add a custom-made guise by framing it with moulding without nailing anything. The secret? Velcro strips!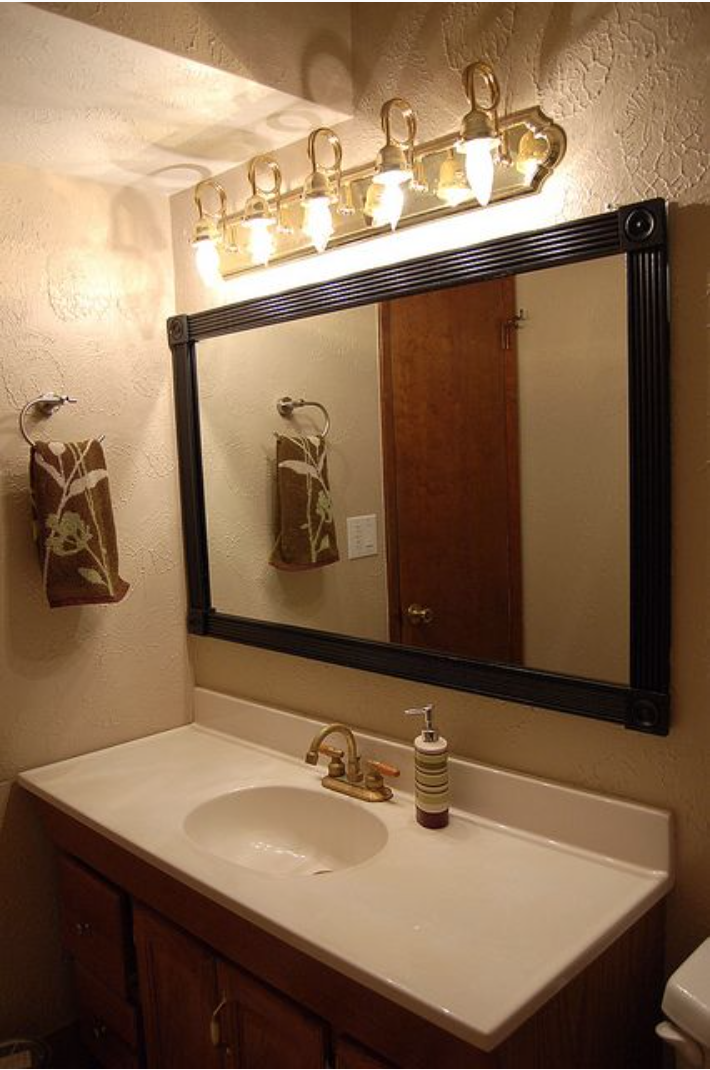 Your tiny T&B's got an even tinier corner pedestal sink, with no provision whatsoever for toiletries repository. Cover up the space underneath the sink with cloth or a curtain, and voila! Instant storage space.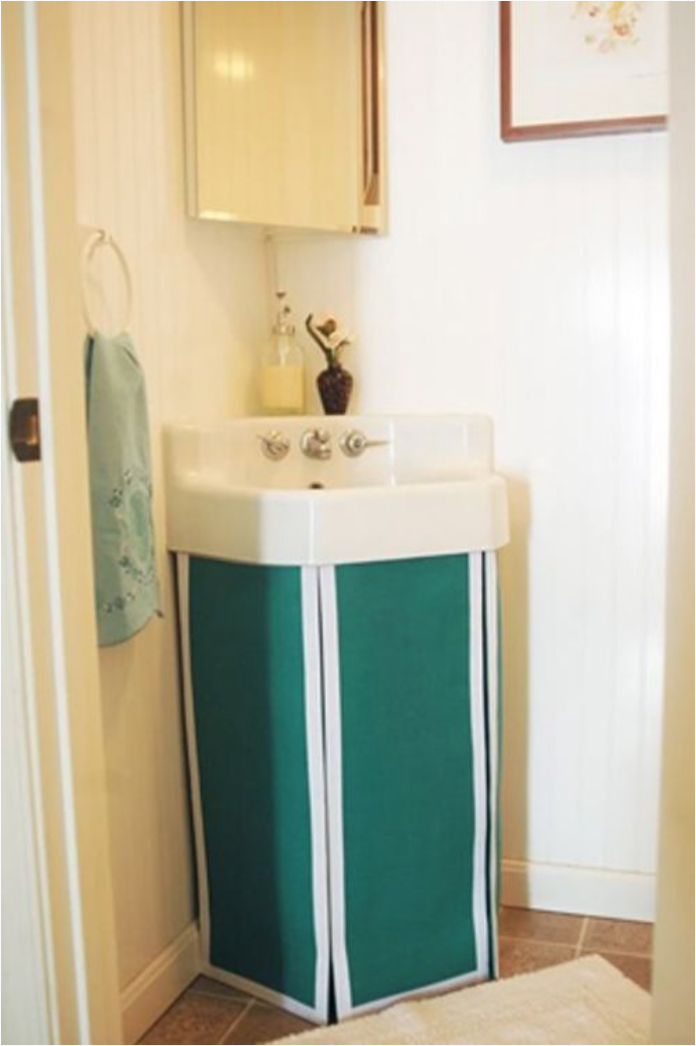 Add storage whenever and however you can with stuff you can buy, like baskets and drawers. But make sure that the compartments and bins you bring more or less have an exact fit in the space you intend to place them in.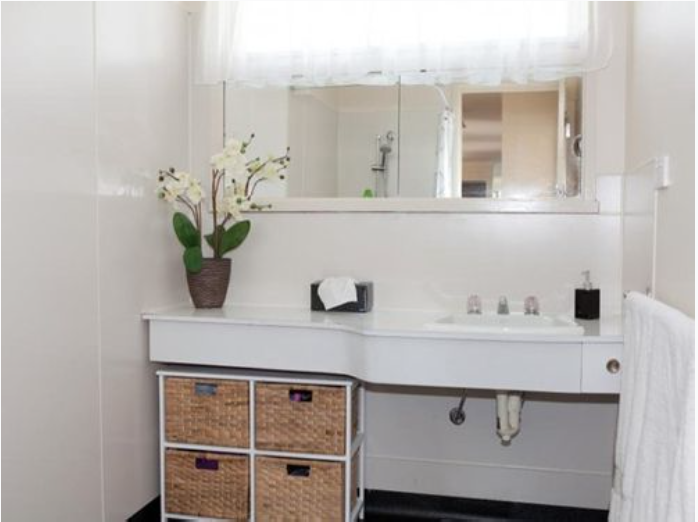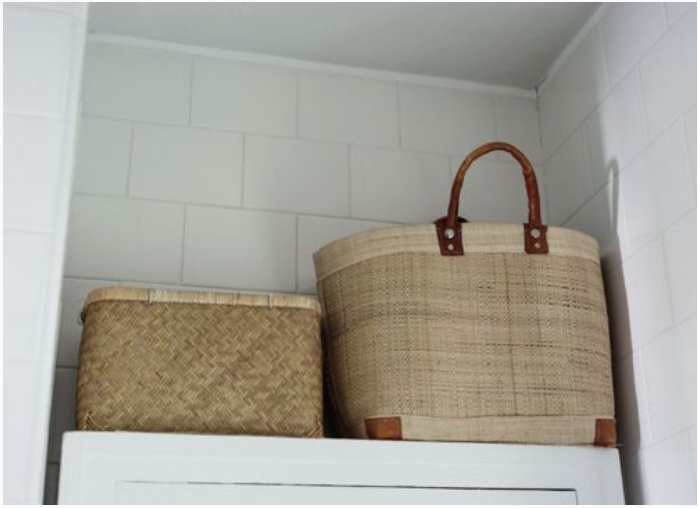 When you cannot change out tiles, paint on walls, or replace bath fixtures, personalise your bathroom's look by way of accessories that follow your preferred colour palette.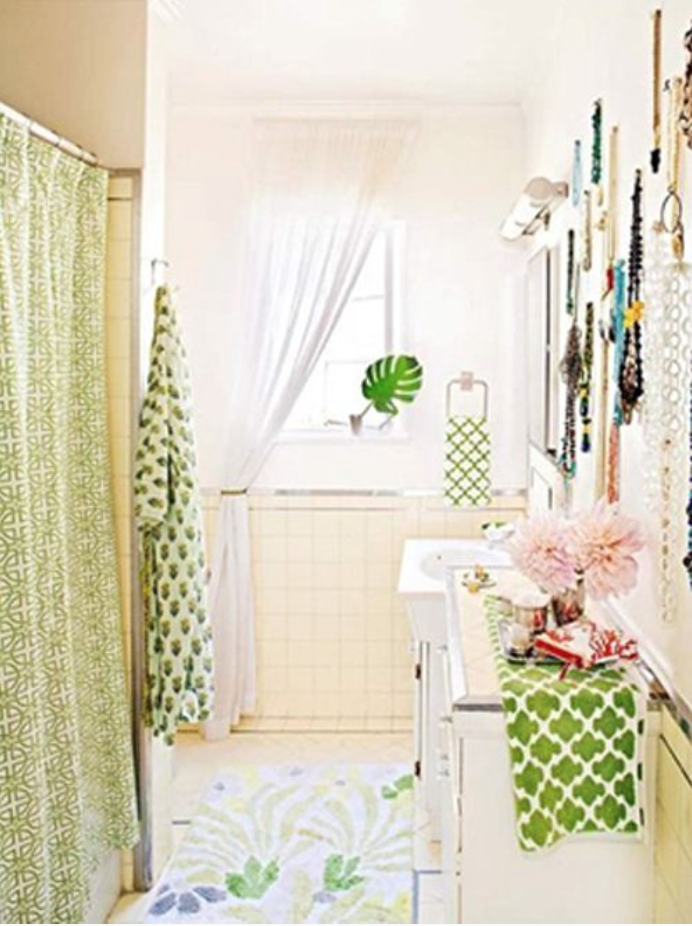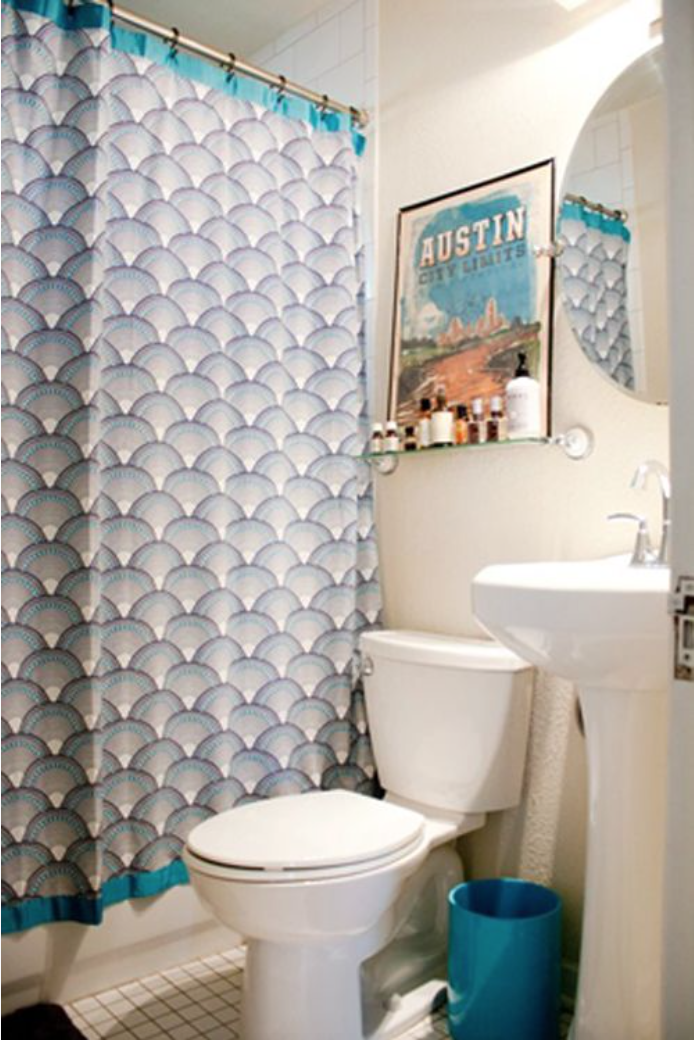 There are some superficial changes you can make to the bathroom that are worth asking permission from your landlord, like installing these peel-on laminate tiles to upgrade your dated, tiled bath into a "wooden" resort-and-spa feel.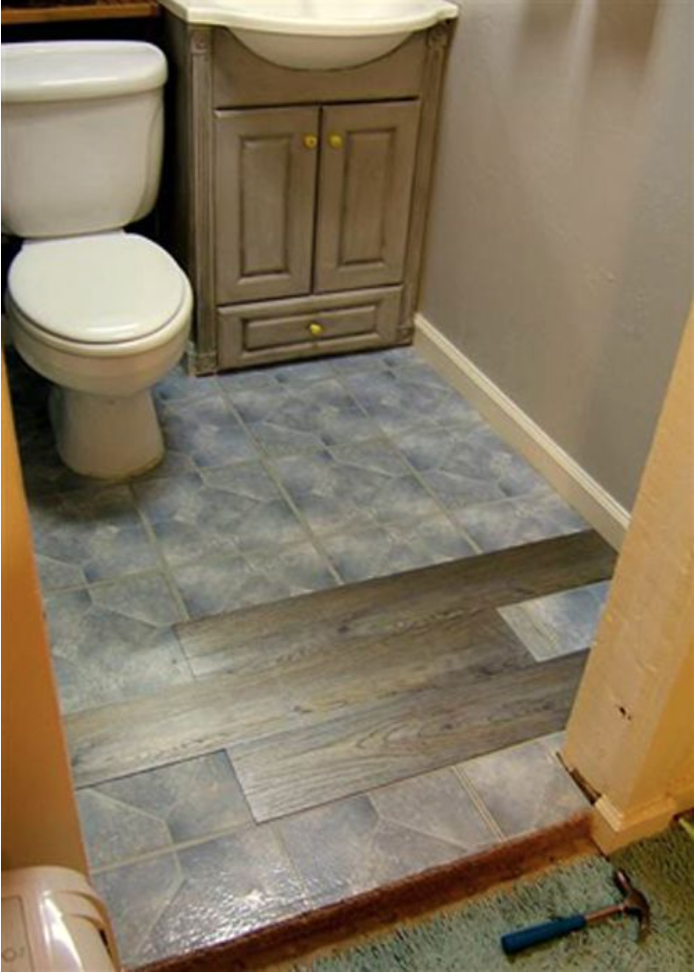 Bring life back to sad, dirty tiles by repainting the tile grout, or having it cleaned professionally.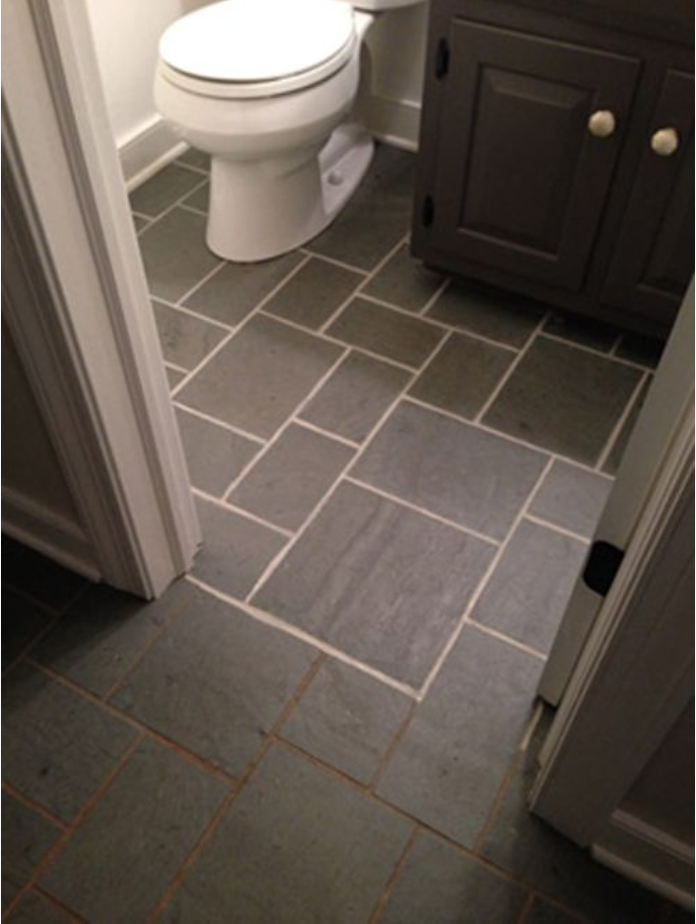 There are some components in your bathroom that can be removed and stowed away for the meantime and replaced with nicer looking fixtures, like toilet seats. Changing white toilet seats into black ones is a quick-fix that creates a big impact.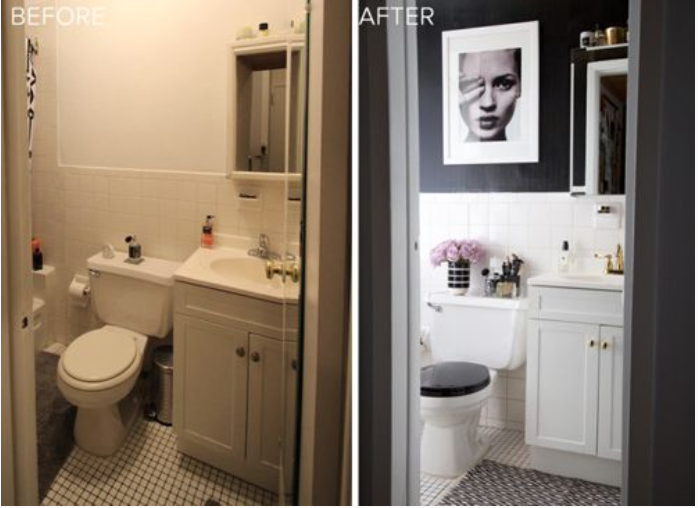 Outdoor deck tiles made of teakwood can also be used to cover up ugly ceramic tiles. Use river rock on curved or angled corners, which also make your bathroom give off a spa-like feel.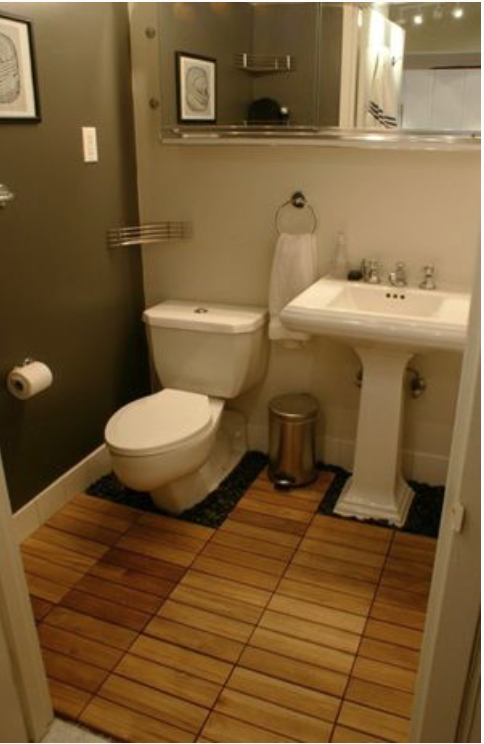 To make your shower area appear more chic and well-dressed, hang up two curtains from floor to ceiling, and cover up the ceiling track with a valance made from the same fabric.