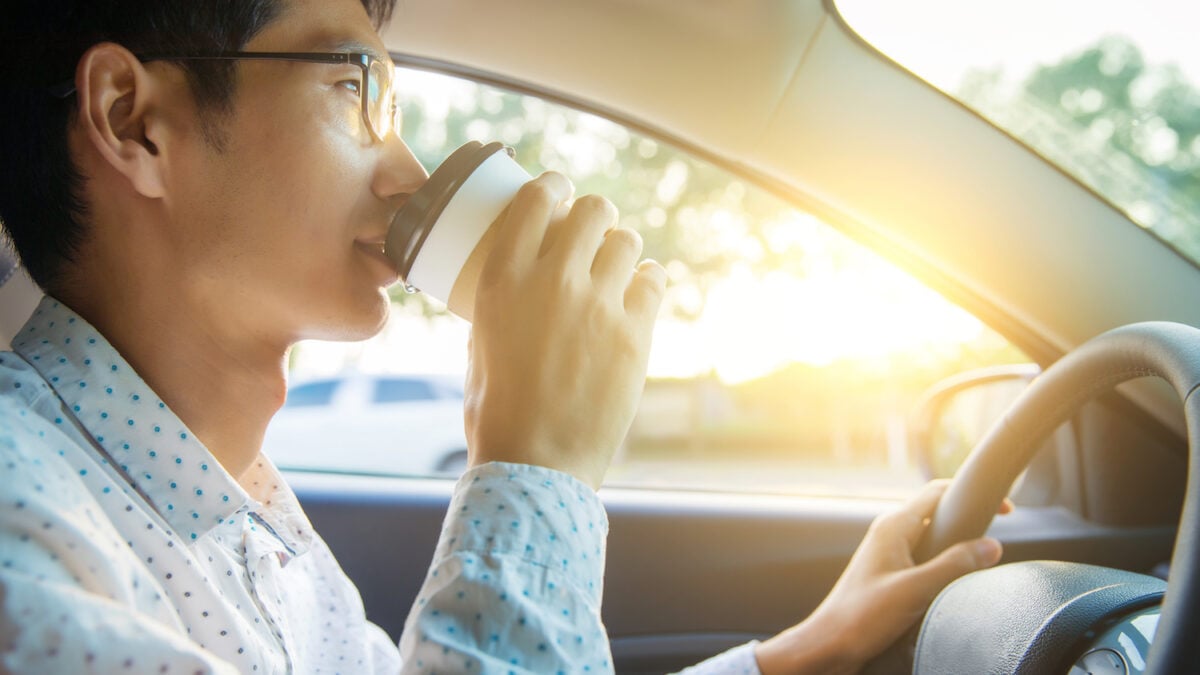 Time: 8am, Bedok North Street 3
People often say that breakfast is the most important meal of the day, and I couldn't agree more. Hello, my name is Alan and this is my third month being a property agent. I decided to make a career switch about half a year back because I wanted the best of both worlds in terms of a flexible work schedule, as well as having no limit to how much income I could earn for my family. When I became a father last year, my whole perspective on life changed – it became all about what I could do to give my son a headstart in life (and that usually involves a fair bit of money).
One of the issues I had to think about was whether to invest in a car for both my business and family. The wife and I decided that we did not want the stress of servicing yet another loan. Also, we had to be more careful about our financial commitments as I was just starting out on my real estate business and not drawing a steady income. More on that later! I have to drop the wife off at her work place.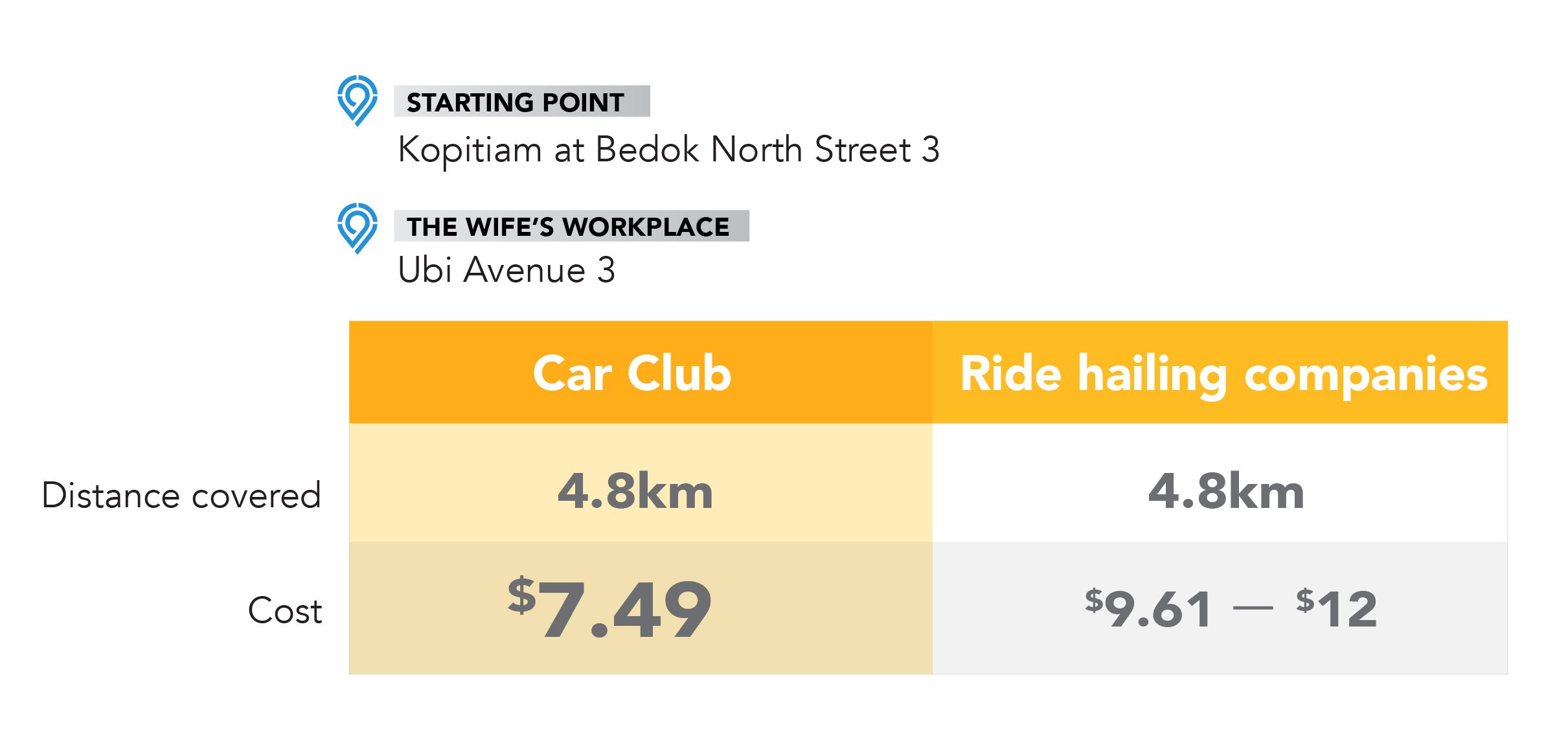 Time: 9am, Ubi Avenue 3
Traffic was heavier than usual today. I think it's because most people are back in the office after the festive season. Both the wife and I are glad for our Car Club membership in times like this as we (and our wallets) don't have to suffer the uncertainty of skyhigh pricing due to increased demand.
Next stop, International Plaza for a viewing appointment with an expat tenant!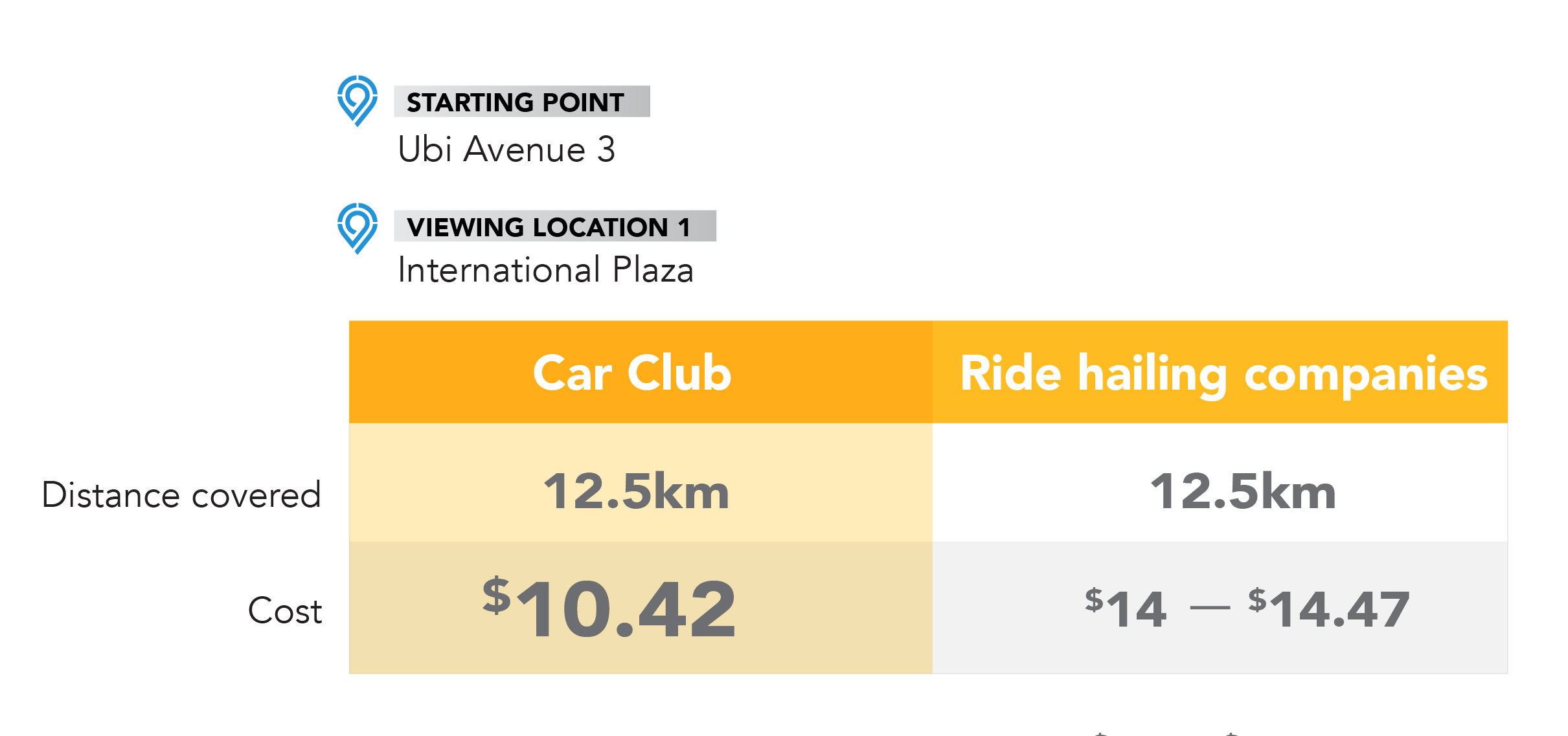 Time: 10am, International Plaza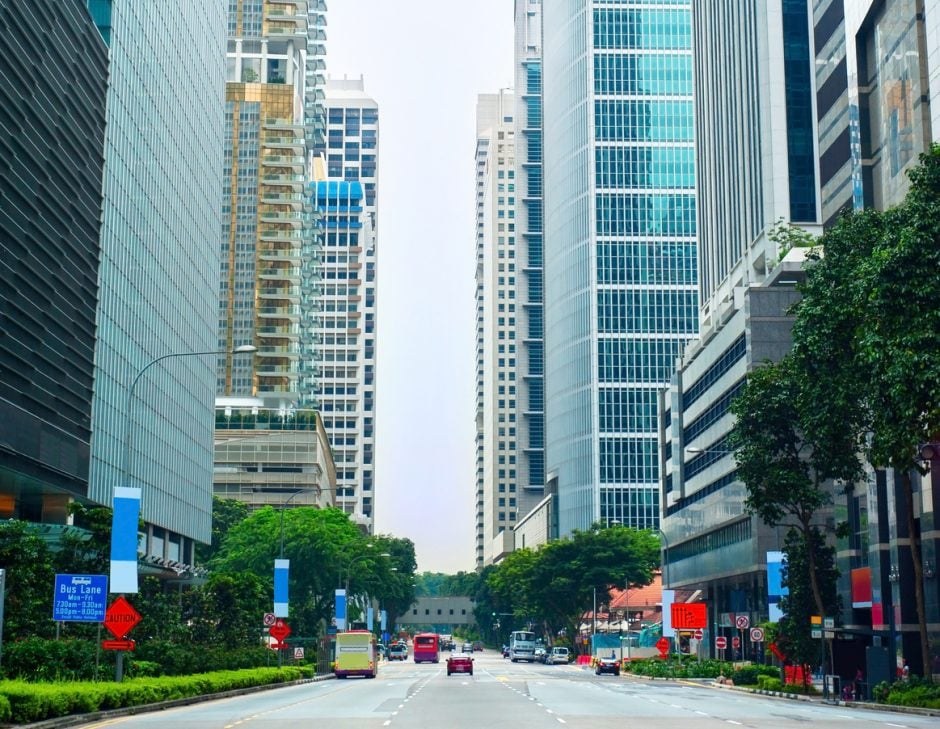 I have just finished showing Eliza and her family around a three bedder at International Plaza. As Eliza is used to getting around in her own car back in the US, she's a bit apprehensive about having to rely on public transport here in Singapore. Part of my job involves settling expats in when they first arrive in Singapore; as such I gave Eliza a brief overview of how public transport works in the little red dot. If she needed to have her own set of wheels for a few hours over the weekend, I shared with her that Car Club had a car-sharing station located just across the road at Tanjong Pagar Plaza. It would provide an economical and convenient option as and when the need arises for Eliza and her family to use a car.
Today must be my lucky day because it's off to a second viewing appointment at Bayshore Park Condo.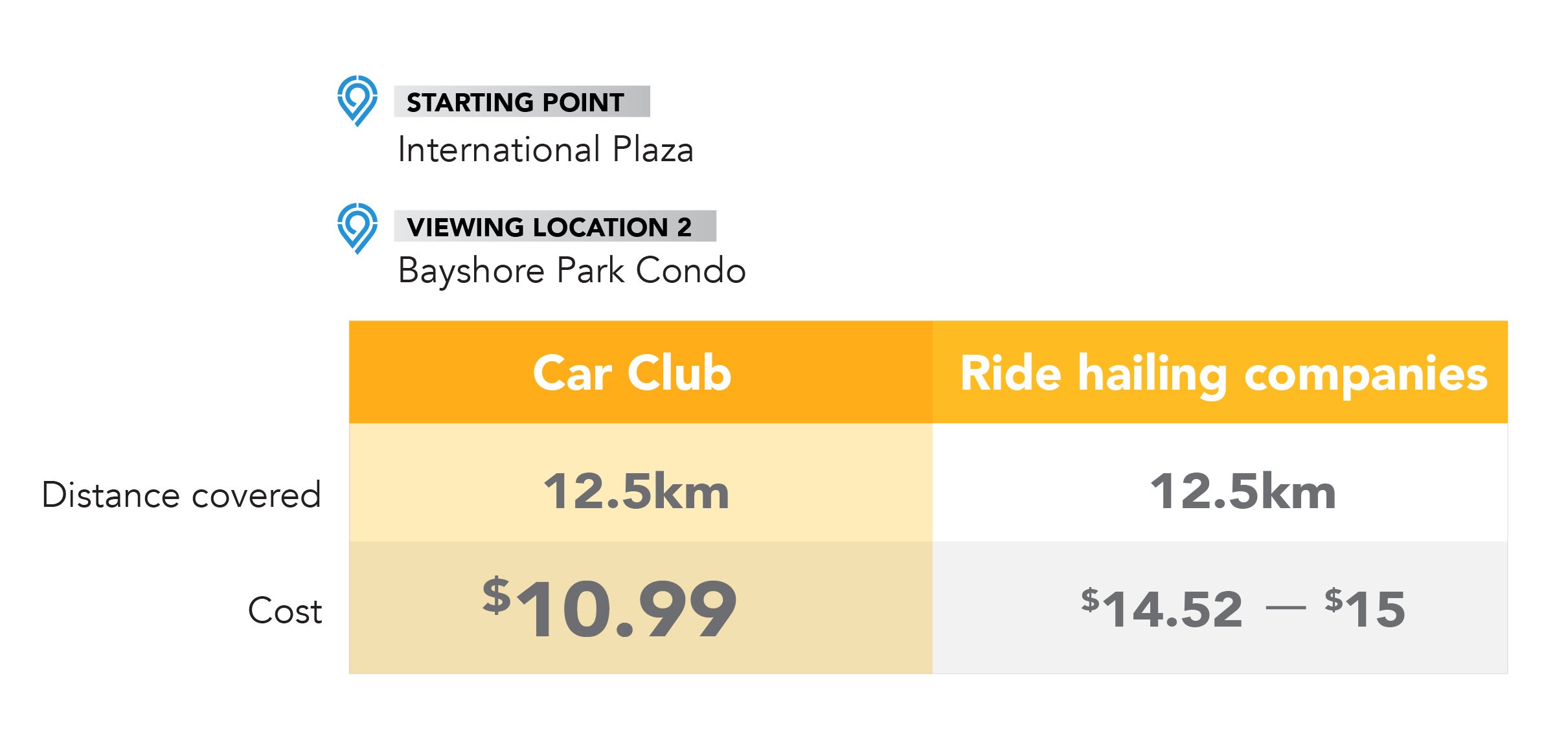 Time: 11am, Bayshore Park Condo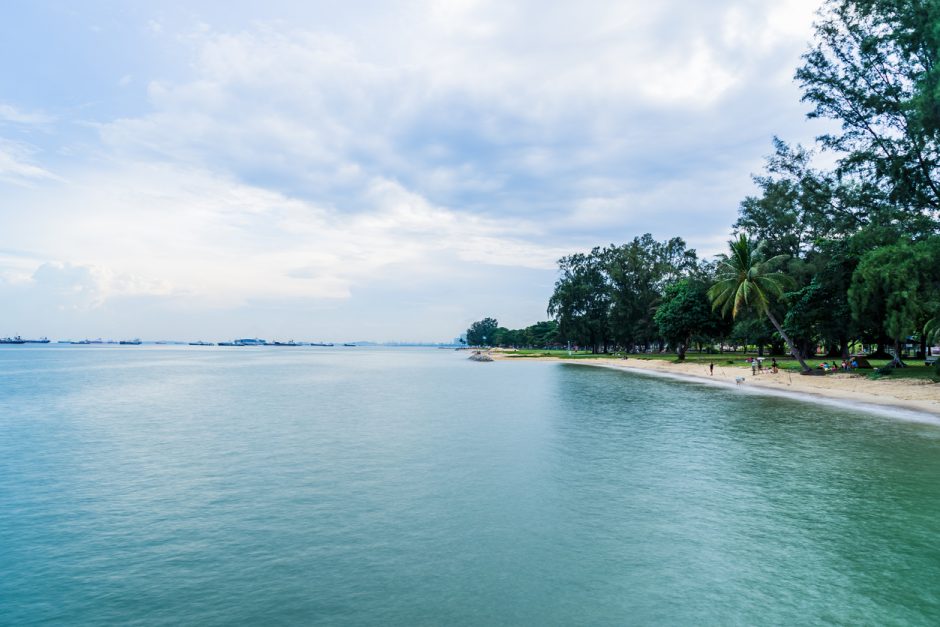 I enjoy my work a lot as a real estate agent as it allows me to meet with people from all walks of life. This time around, I am showing Sanjay and his family a two-bedroom apartment at Bayshore Park. At times, I feel like being a real estate agent is like being a matchmaker of sorts. I feel very accomplished seeing the look of joy on my clients' faces when the enter a space they would like to call home for the duration of their stay in Singapore.
After bidding farewell to Sanjay and his wife, I will be headed to Eunos MRT to drop off the car at the Car Club car-sharing station. I'll be spending the afternoon at my parent's place in Eunos as they need some repairs done around the house.
Truth to be told, I'm glad I found out about Car Club as it made my career transition to being a real estate agent a lot easier. I have heard of veteran real estate agents renting a few cars for their team members to use as it saves them up to $1,500 each month! As a rookie agent, I definitely want to keep overheads as low as possible, and still enjoy the convenience of having my own car whenever the need arises.

I have one last lobang to share – on days when I plan to use a car for an extended period of time, Car Club has a 24-hour option which costs $52 on weekdays or $112 on weekends inclusive of petrol and comprehensive insurance cover. The full day car rental rate quoted by regular car rental companies range from $150 to $180, exclusive of refueling charges. Moreover, with its 105+ pick-up stations, Car Club affords me the convenience of picking up the rental car from a station near me, while regular car rentals have pick up points at the airport and an average of five locations downtown.

Whether I choose to use a car for the entire day or only a few hours, it's clear to see why Car Club is the transportation of choice for me with its pocket-friendly options!
Presented by Car Club
Be a smart property agent! Be like Alan! Click to sign up for Car Club's exclusive promotion for 99.co property agents – enjoy a registration fee waiver and free top-up of $120 driving credits (equivalent to 12 months of membership fee) into your account! Terms and conditions apply – a fully refundable $100 deposit and $10.70 first month membership fee is required upon sign up.