Bukit Timah
Tags:
Exclusive
Food paradise
Popular Hangouts
With proximity to many prestigious education academies like Hwa Chong Institution, Hwa Chong International School, Nanyang Girls' High School and National Junior College, Bukit Timah is an extremely popular neighbourhood, which is also one of the most expensive. Other schools in the vicinity include Raffles Girls' Primary School, Ngee Ann Polytechnic and Singapore Institute of Management right next door. Mostly a residential estate including Sixth Avenue, Signature Park, Maplewoods, The Tessarina and Parc Palais condominium, more apartments are developing to cater to meet demands. In the future, The Siena, D' Leedon and Leedon Residences will provide more opportunities for residents to enjoy this neighbourhood. Easily accessible by Holland Village and Farrer Road train station, many dining and shopping facilities are available in the form of Bukit Timah Plaza, Coronation Shopping Plaza and Beauty World Centre. Bukit Timah Food Market & Hawker Centre from around the corner also serves up some of the best hawker food in Singapore
Summary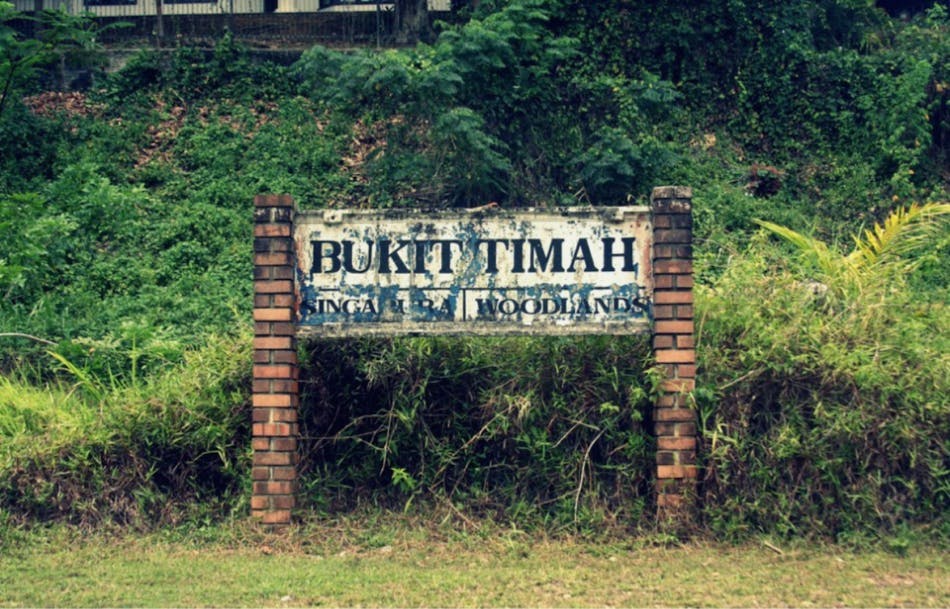 The neighbourhood of Bukit Timah is named after Bukit Timah Hill, the most dominant feature on the area's landscape. Bukit Timah means "tin hill" in Malay but has nothing to do with tin. Its original Malay name was Bukit Temak (after popok temak, a tree that grew on the slopes of the hill) and over time, it came to be pronounced as Bukit Timah.
The summit of Bukit Timah Hill, at 163.63 metres, is the highest point in the whole country. The hill was regarded by the European settlers in the nineteenth century as an "excellent sanatorium" as the air was "cooler and fresher than the plain, producing an agreeable exhilaration of spirits" and ever since, the neighbourhood has been the eye candy of the European expatriate community, leading to the rise of private residences and amenities such as international schools.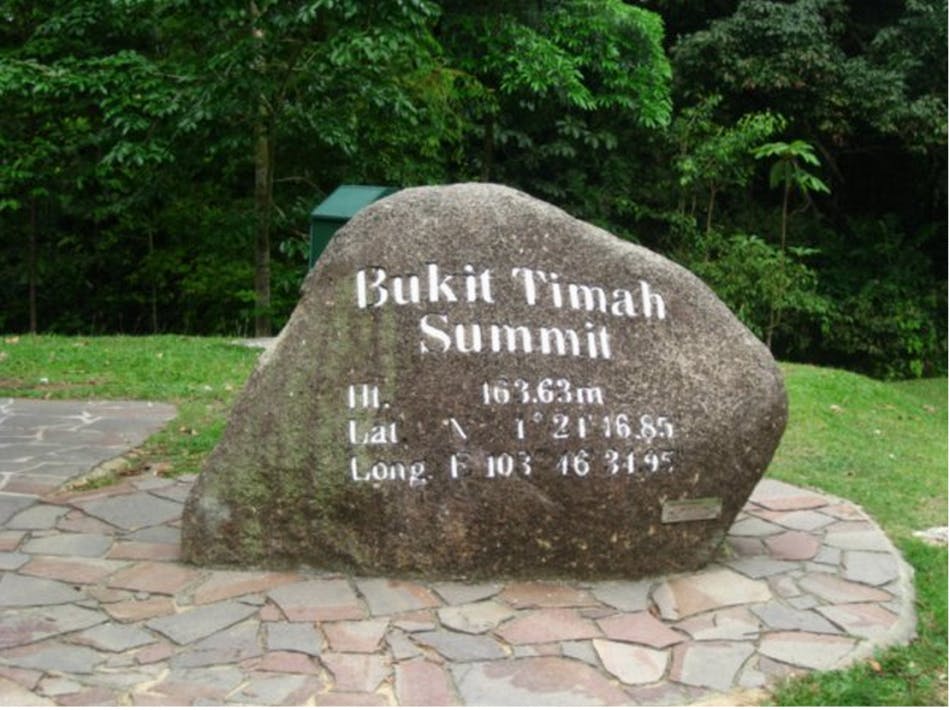 Today, the street names and landmarks in Bukit Timah, as well as the type of amenities and activities found there reflect this European connection, especially to the British. Emblematic are the street named, such as King's Road, Queen's Road, Duchess Road, Prince of Wales Road and Coronation Road.
The Hokkiens called Bukit Timah "be chia lo bue" which means "end of the horse carriage road", reminding us that there has always been the history of the so-called "king's sport" – horse racing in the neighbourhood.
The sprawling bungalows and other low-rise buildings, the equestrian sports and golf courses use up a lot of land, a scarcity in Singapore. This too reveals the wealth and status of those who stay there.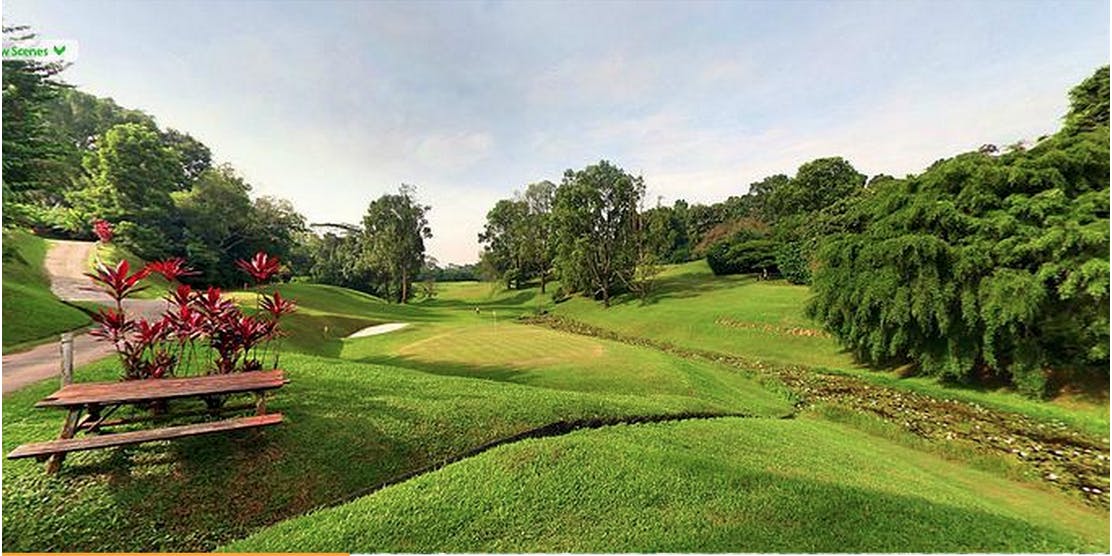 Bukit Timah - Stay
Bukit Timah is one of, if not, the most posh neighbourhoods in Singapore that counts among its residents the highest echelons of Singapore high society, and telling others you stay at Sixth Avenue will raise eyebrows and draw knowing glances.
The prime landed properties include the number of good class bungalows, for example, at the Watten estate and Bin Tiong Park. These are properties with a typical land size of 1,400 square metres that represent the epitome of luxurious living in land-scarce Singapore. In addition, there are the semi-detached and terrace houses that line the inner streets of this leafy neighbourhood.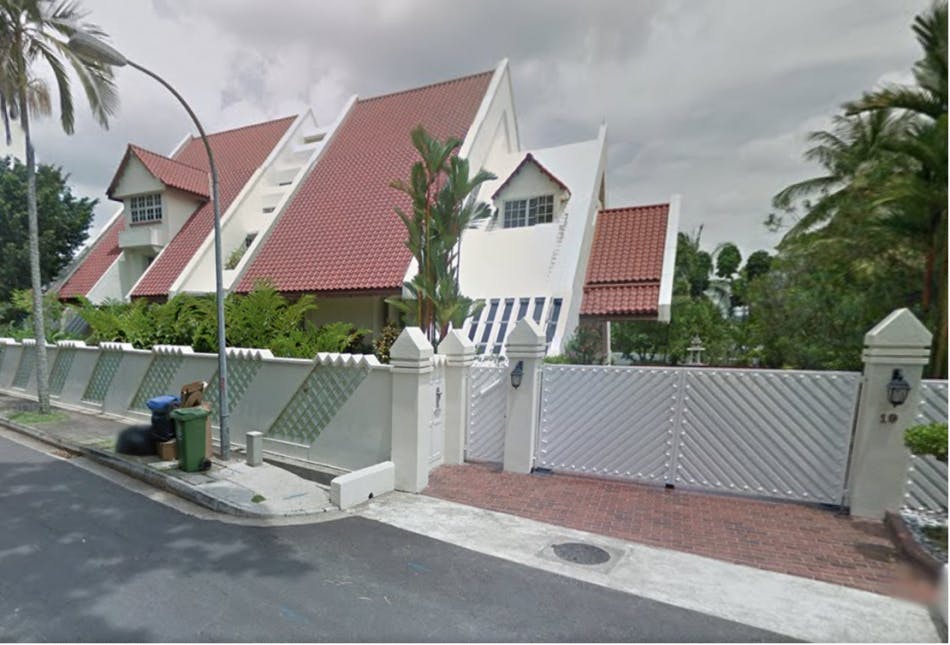 Many condominium developments of different ages and sizes, particularly along the main thoroughfares of Dunearn Road and Bukit Timah Road, are available for home buyers and renters to choose from. Some of the prominent ones include D'Leedon, Fourth Avenue Residences, and Forett @ Bukit Timah.
Surprisingly (or not), further up in Upper Bukit Timah, nearer to the hill but on the periphery of the neighbourhood, there are even HDB flats in the Toh Yi and Bukit Batok estates, which are fairly inexpensive as they are difficult to access via public transport—at least for the time being.
Bukit Timah - Eat
Residents of Bukit Timah are spoilt for choice when it comes to food. European-style restaurants such as Choupinette, Marmalade Pantry, Picotin, Riders Cafe and Tin Hill Social dominate the food scene here, drawing patrons not only with their pizzas and pastas, but also the weekend brunchtime crowds with eggs benedict and cooked English breakfast. If it's a juicy burger you want, visit Relish at Cluny Court, Wildfire Kitchen + Bar or Omakase Burger at PasarBella, which the 8 Days magazine touted as "possibly the best burger in Singapore", to satiate those cravings.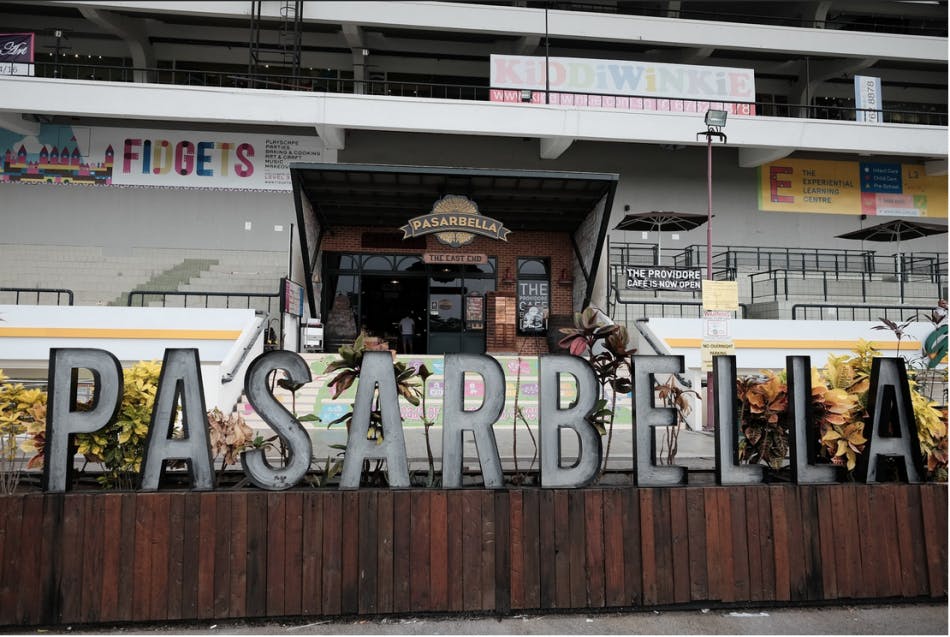 Greenwood Avenue and PasarBella at Turf Club Road are known for their markets, Greenwood Avenue for its fish market and PasarBella for gourmet produce that expatriates use for cooking up their own tastes of home.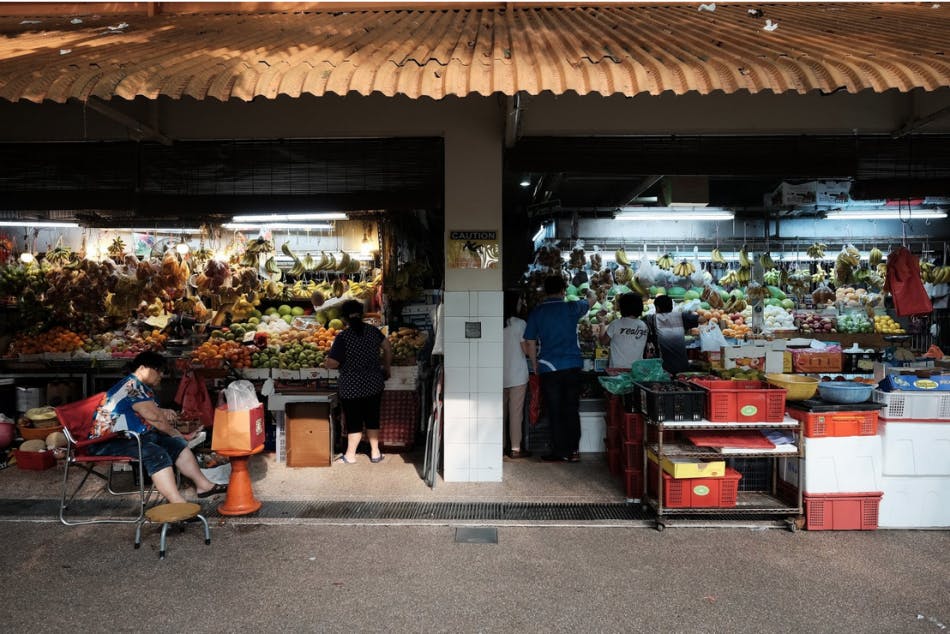 In addition to the markets, a smorgasbord of Brazilian, Italian, Mexican and Western restaurants and fish-and-chip shop draw locals and foreigners to Greenwood Avenue while PasarBella makes seafood, roast pork and pastries come to mind. The artisan breads and pastries at Baker & Cook in Greenwood Avenue, the Providore at PasarBella and Simply Bread just across the road from the latter at 6th Avenue Centre will please many a bread and cake aficionado.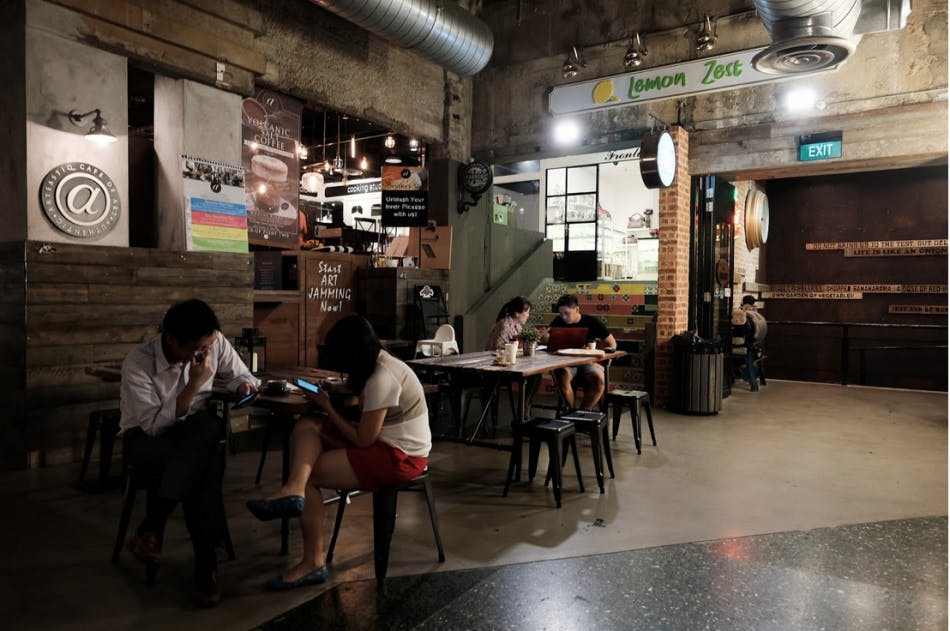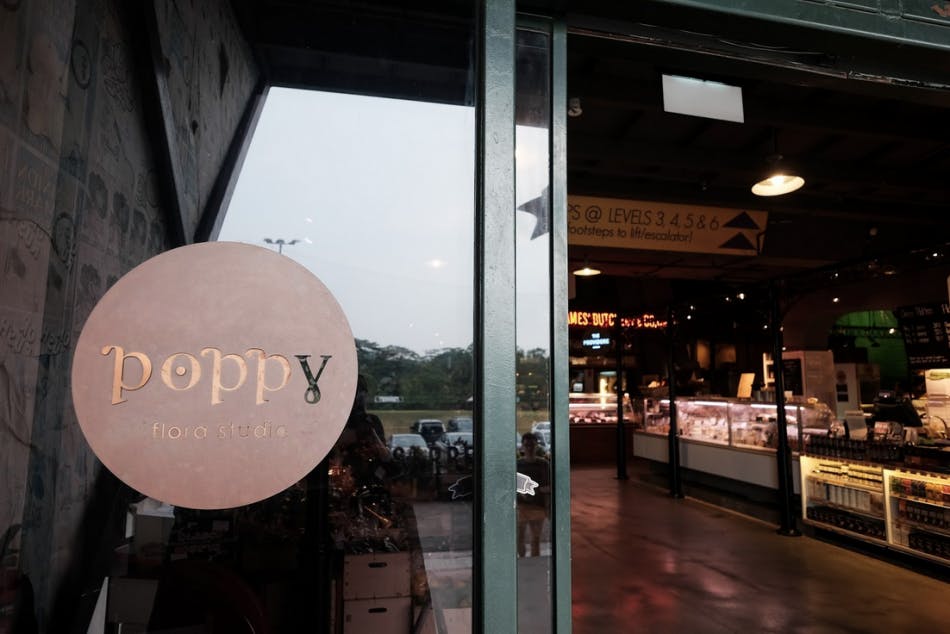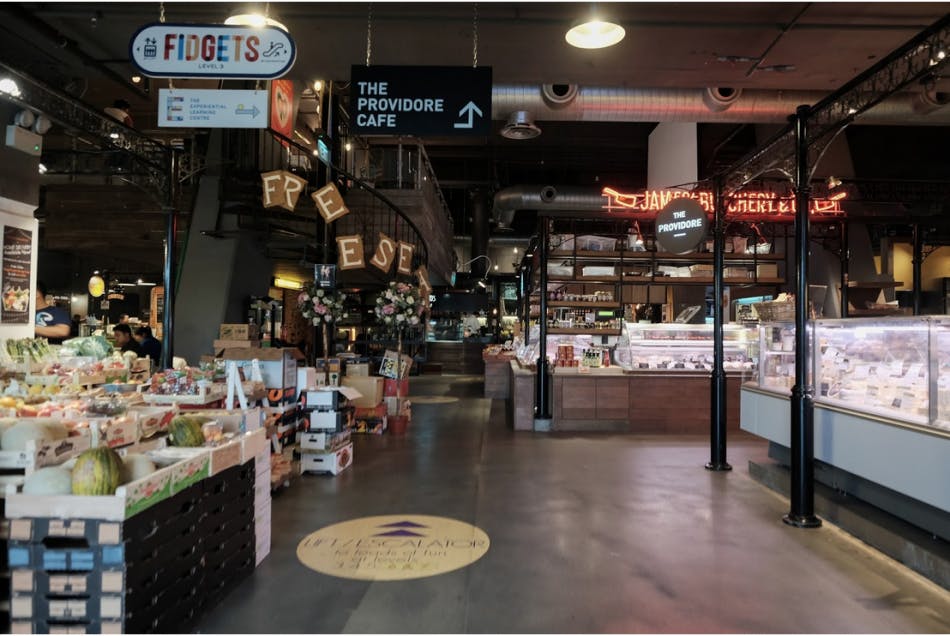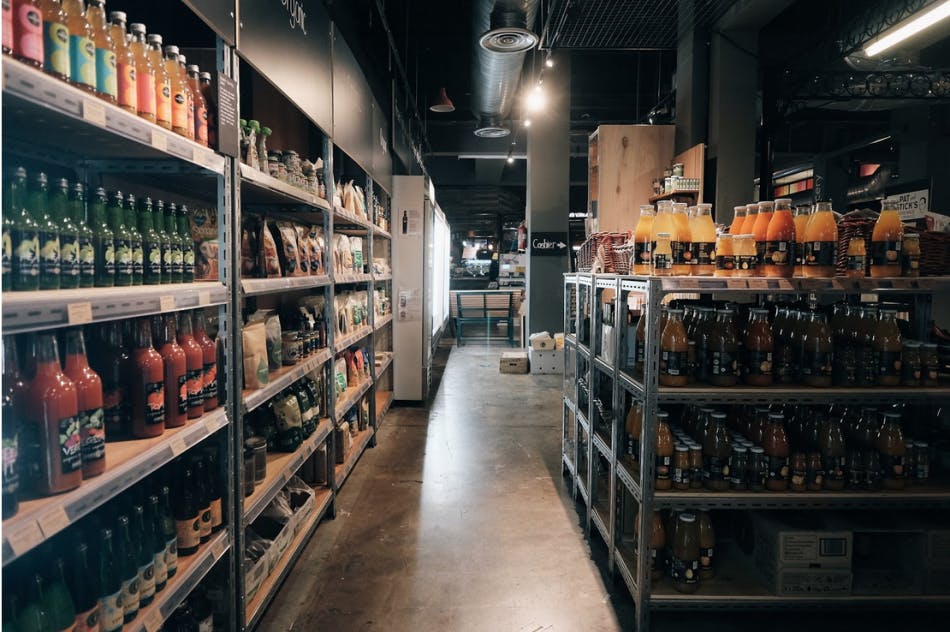 Even the well-heeled have hawker food cravings, which they can indulge in at the Adam Road Food Centre and Bukit Timah Food Centre, widely regarded as among the best in Singapore. Adam Road Food Centre is famous for nasi lemak and Bukit Timah for the fried carrot cake and soybean milk. The coffee shops that pepper the neighbourhood are also worth checking out. For example, at the corner of Sixth Avenue and Bukit Timah Road, there is a coffee shop where the Jalan Tua Kong 132 Meepok and Soon Huat Bak Kut Teh have a stall each. Besides these, there are little known gems inside Beauty World Plaza, Bukit Timah Shopping Centre and Coronation Shopping Plaza offering scrumptious local cooking.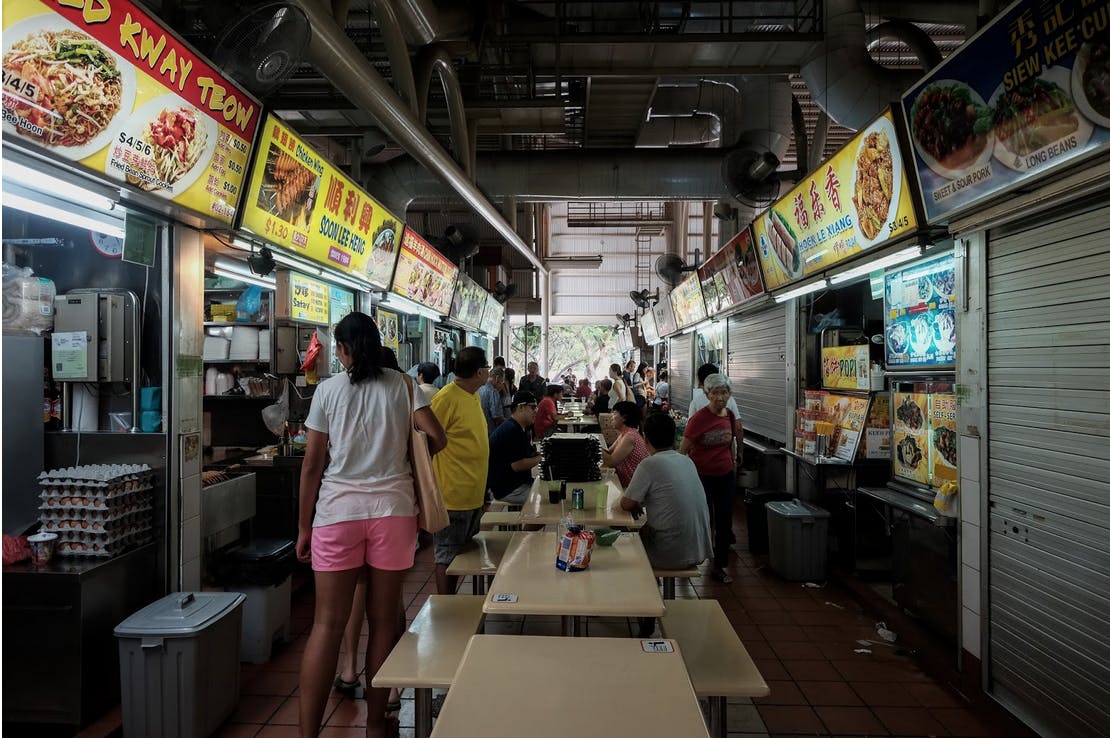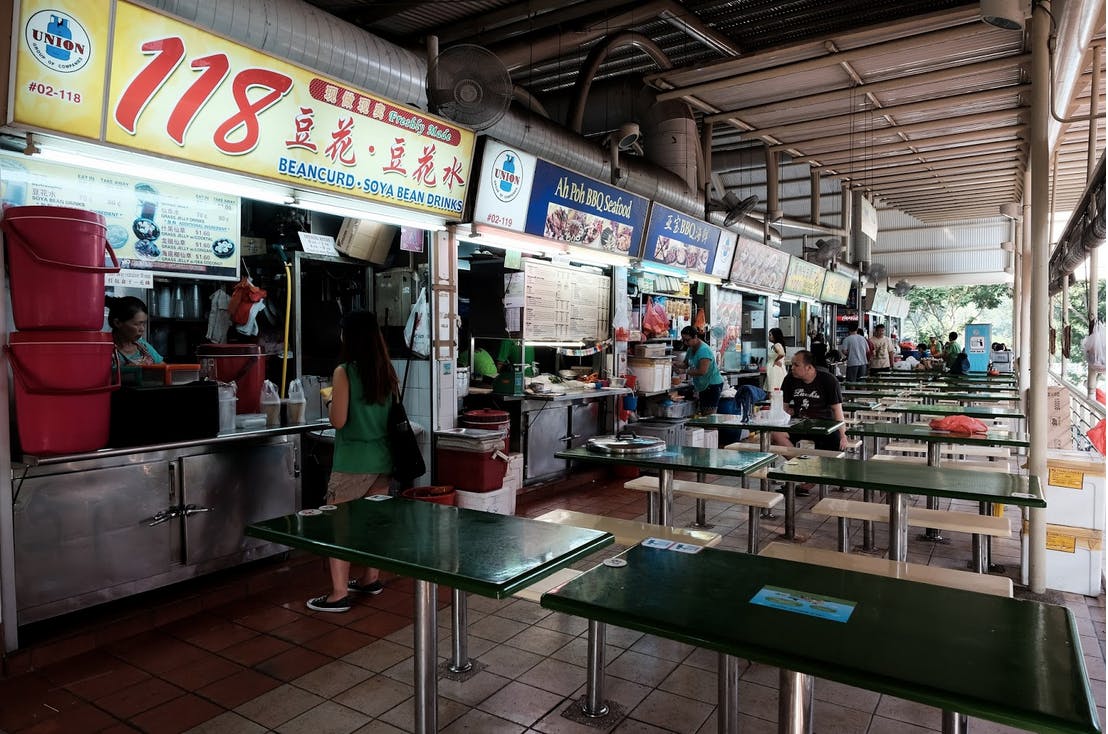 Violet Oon, Singapore's beloved cook and food critic, runs Violet's Kitchen out of a shophouse in Bukit Timah. The bistro's menu is quite extensive and eclectic with a mix of Nonya, Chinese, Indian, Malay and British dishes that celebrate Singapore's, and in fact, Bukit Timah's, very own diversity and history.
Further away, nearer to Holland and Orchard but still very accessible to Bukit Timah residents are Dempsey Hill and Gillman Barracks, old army barracks that have found new life as popular dining destinations with restaurants, bars and cafes such as Culina for artisanal cuisine, Margarita's for Mexican cooking and Samy's for simply a good bowl of curry at Dempsey Hill and pastas and pizza mixed with music and art at Timbre@Grillman.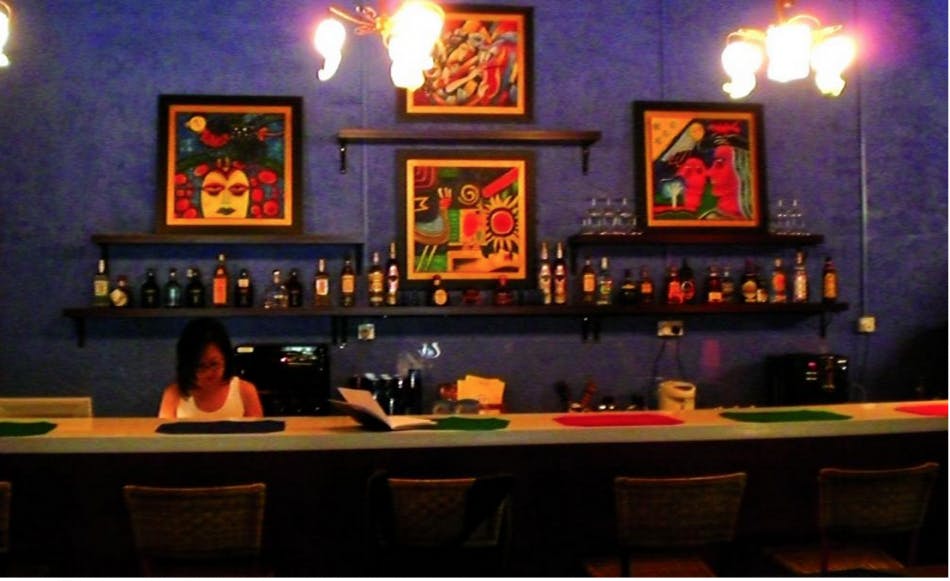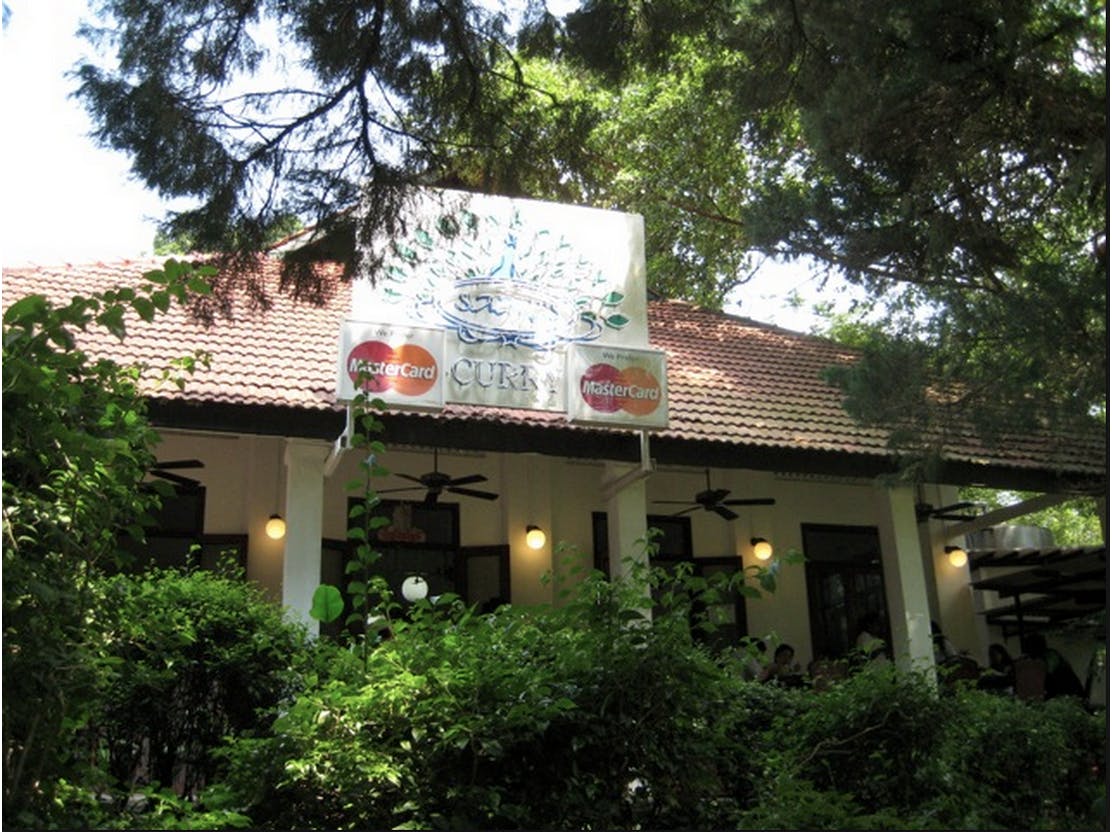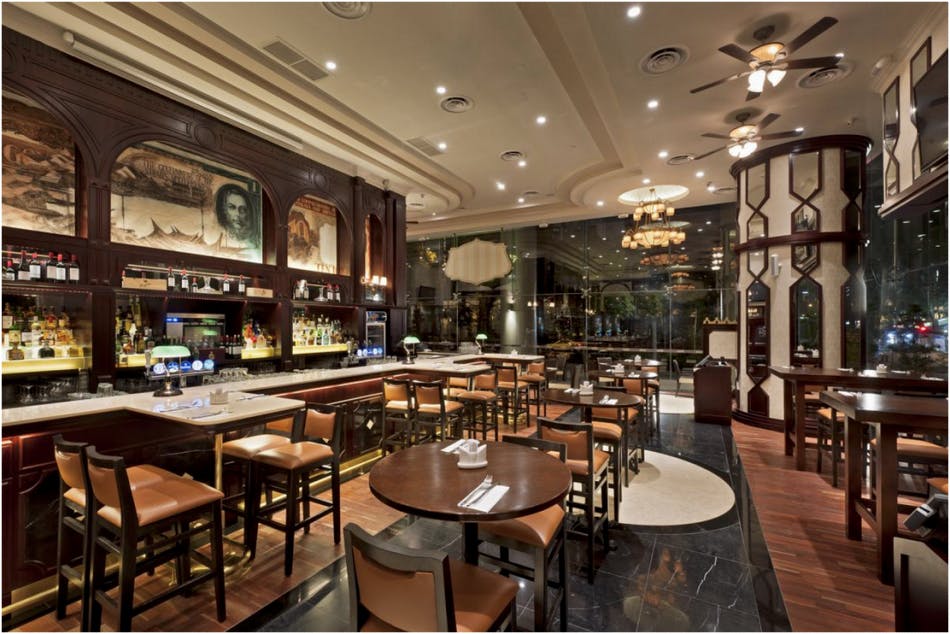 Bukit Timah - Drink
This lively neighbourhood has much to offer on the drinks front. 99.co has you covered in this section, whether you're looking for a pick-me-up caffeine fix, a cold beer with friends or a little fine wine to class up your evening.
Assembly Coffee at Evans Road, Baker & Cook at Greenwood Avenue, Carpenter and Cook near Bukit Timah Hill and Spruce at the now-defunct but historic Bukit Timah Fire Station are popular cafes in the neighbourhood.
The Wine Company runs an outlet at Evans Road and another at Dempsey Hill that cater to the wine-loving crowd in this neighbourhood. In addition, five out of 11 stores (go figure!) by the wine retailer, the Straits Wine Company, are conveniently located in Bukit Timah at Balmoral Plaza, Cluny Court, Rail Mall, Sixth Avenue and Serene Centre.
The ubiquitous and ever popular Bar Bar Black Sheep also has a branch at Cluny Court, for a casual chill-out session with an ice cold beer. There is also Beer Market, where you can order salted egg yolk wings (yums!) to go with your tipple, or the Great Beer Experiment at PasarBella, with an astounding range of craft beers and limited edition brews.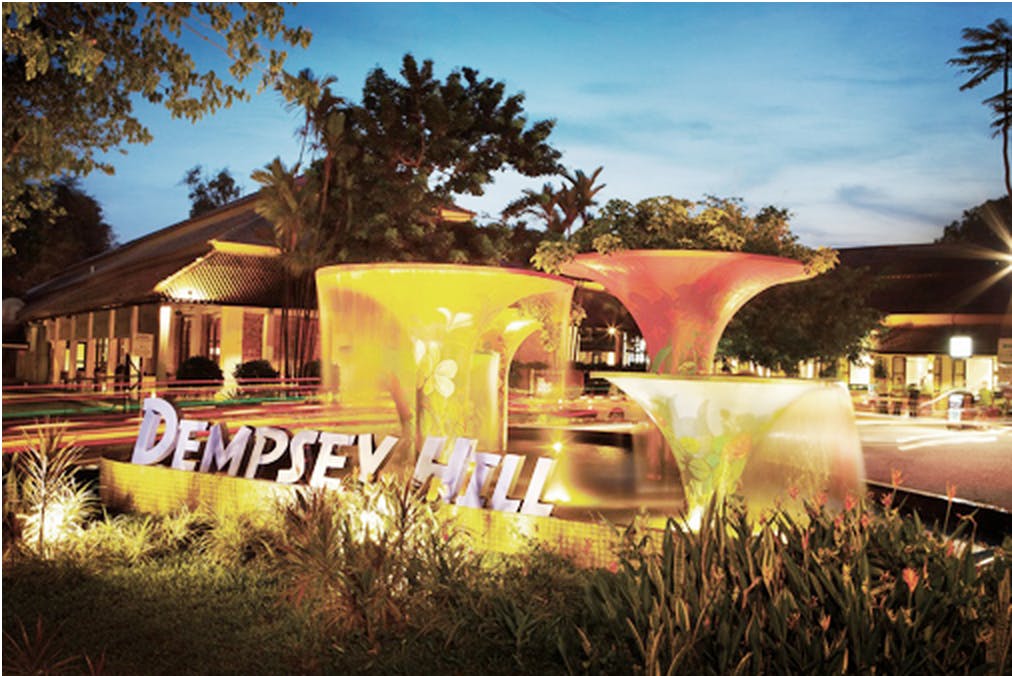 Bukit Timah - Shop
Orchard Road, Singapore's main shopping belt, is a mere hop away and will satisfy even the most hardcore of all shopaholics among us. But think about shopping in Bukit Timah and furniture stores and home decor boutiques come to mind, wooden and vintage furniture in particular.
Originals at Sime Darby Centre specialises in Indian Carpentry and Cluny Court are places to shop and the choices expand further as you travel further to Dempsey Hill, Gillmore Barracks and Tanglin. Domestic goddesses will find ToTT, also at Sime Darby Centre, which carries more kitchenware than you can ever imagine, perfect for the master chef in you.
Besides the markets at Greenwood Avenue and PasarBella for more specialty produce, all grocery shopping needs will be met at Cold Storage in Cluny Court and 6th Avenue Centre and NTUC Fairprice at Coronation Shopping Plaza.
Bukit Timah - Play
If you love rambling on jungle trails, Bukit Timah is the perfect neighbourhood for you. Bukit Timah Nature Reserve, MacRitchie Reservoir and the Singapore Botanic Gardens are all around you and the Rail Corridor, a disused railway line that's an oasis of green will literally link up your own backyard with others.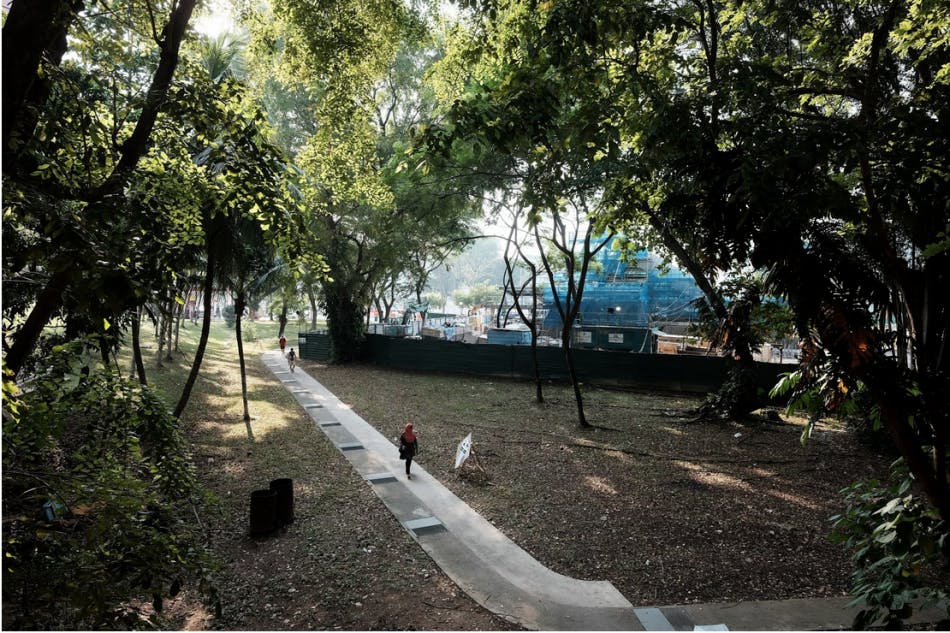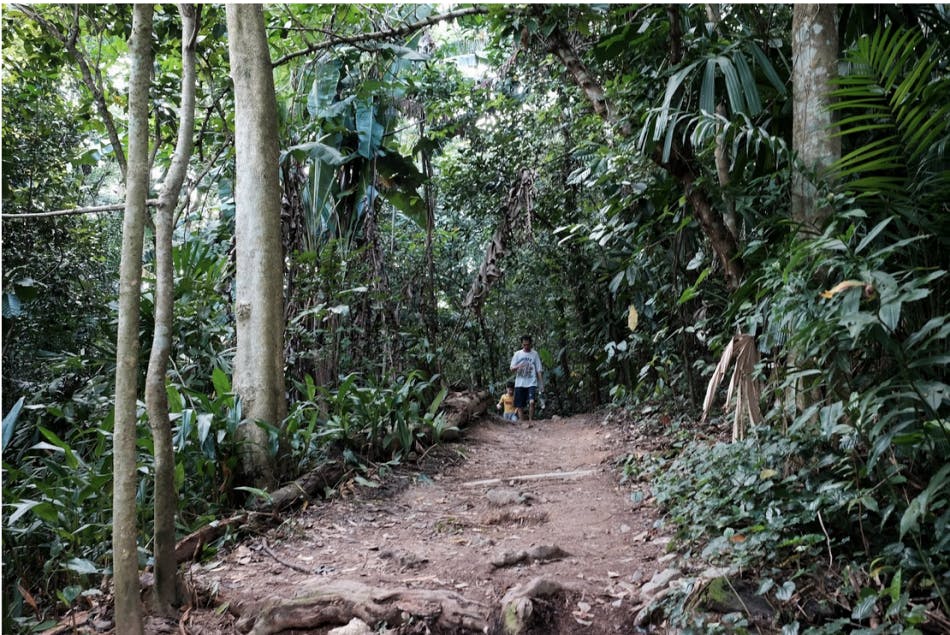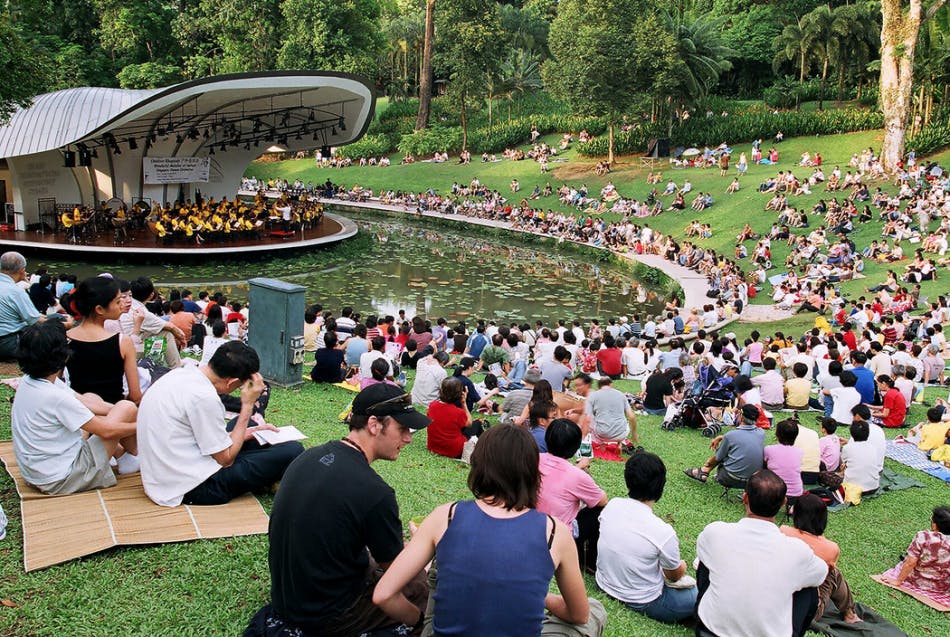 The pitches at the Cage Sports Park and Rainforest Sports Hub are available for rent and you can sweat it out over a game of cricket and soccer with your mates there. Alternatively, indulge in your love for horses at the Bukit Timah Saddle Club, Paisano Polo Academy and the Singapore Polo Club where you take part in all kinds of equestrian sports from something as idyllic as horse riding to something thrilling like polo.
Businessmen can hobnob with one another at the Raffles Town Club or over a game of golf on the manicured lawns of the Singapore Island Country Club, and expatriates here to work will be able to relax and socialise with others from home at the various clubs, namely the British Club, the Japanese Association and the Swiss Club.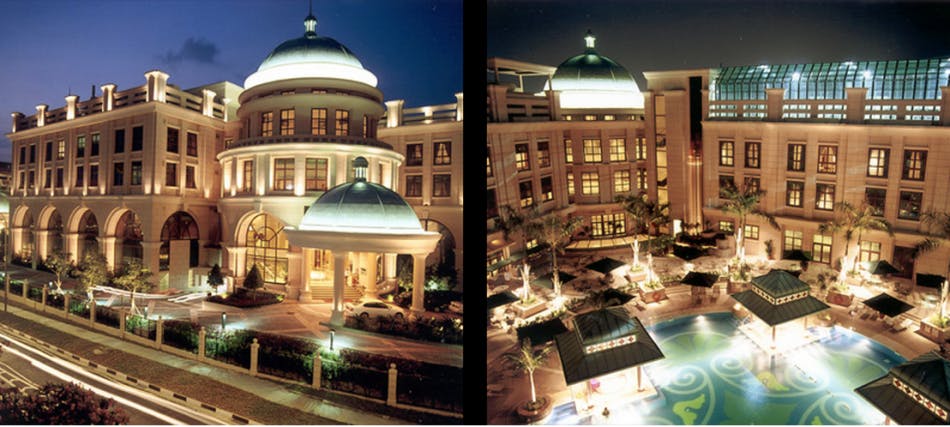 Bukit Timah - Learn
In line with its status as an exclusive neighbourhood, many of Singapore's top MOE schools are located in the neighbourhood and its vicinity. Reputable schools renowned for having produced many who have gone on to make significant contributions to the country.
Anglo-Chinese School (Primary) and Nanyang Primary School are premier primary schools here. Anglo-Chinese School (Barker Road) and Hwa Chong Institution for boys, and Methodist Girls' School, Nanyang Girls' High School, Raffles Girls' Secondary School and Singapore Chinese Girls' School for girls are secondary institutions, and Hwa Chong Institution and National Junior College provide pre-tertiary education.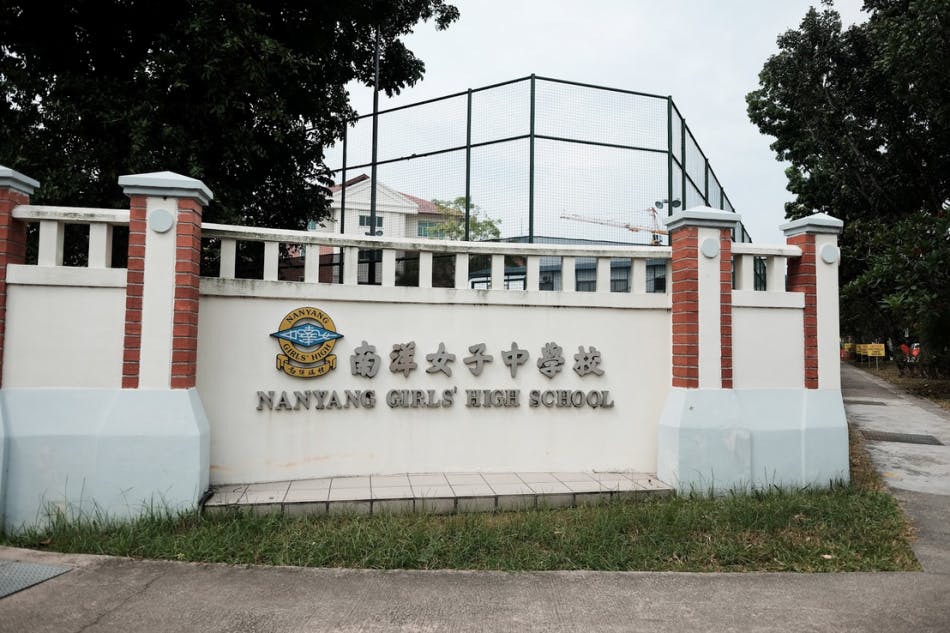 Raffles College, a precursor of National University of Singapore (NUS) and counting among its alumni, Singapore's founding father, Mr Lee Kuan Yew and his wife, had its campus in Bukit Timah. The grounds with its historic architecture and nestled on the edge of the Singapore Botanic Gardens are now the campus for the NUS Faculty of Law.
Many teachers will also remember with fondness the time they spent here training to become teachers before the National Institute of Education (NIE) moved to its current campus in Jalan Bahar. A short distance from Upper Bukit Timah is Ngee Ann Polytechnic, which is the second polytechnic established in Singapore in the year 1963.
The international schools that expatriates can choose from to send their children include the Chatsworth International, German European School, Hollandse School, Hwa Chong International School, Singapore Korean International School, Middleton International School and EtonHouse Bilingual Pre-School at 215 Upper Bukit Timah.
Situated in the lush surroundings, EtonHouse Bilingual Pre-School at 215 Upper Bukit Timah offers a strong bilingual curriculum in an outstanding learning environment. While Middleton International School is a quality brand by EtonHouse that offers affordable fees and a rigorous blend of the local Singapore and international education delivered by a strong team of educators. It caters to children from Primary Year 1 to Year 5.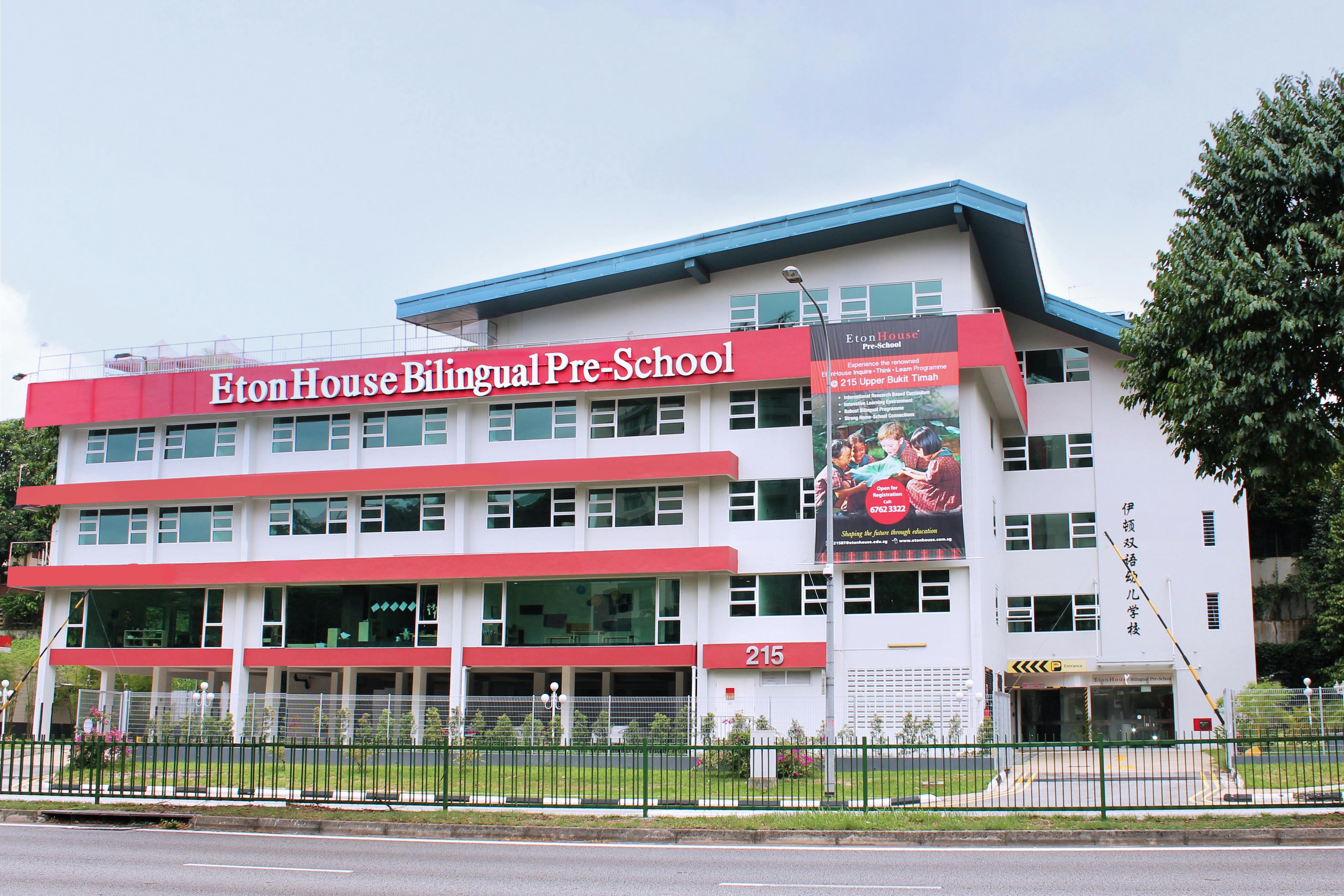 To start the younger kids off with a great academic start, EtonHouse Vanda is an award-winning pre-schools located along Bukit Timah Road, with a large garden for children to play and explore freely.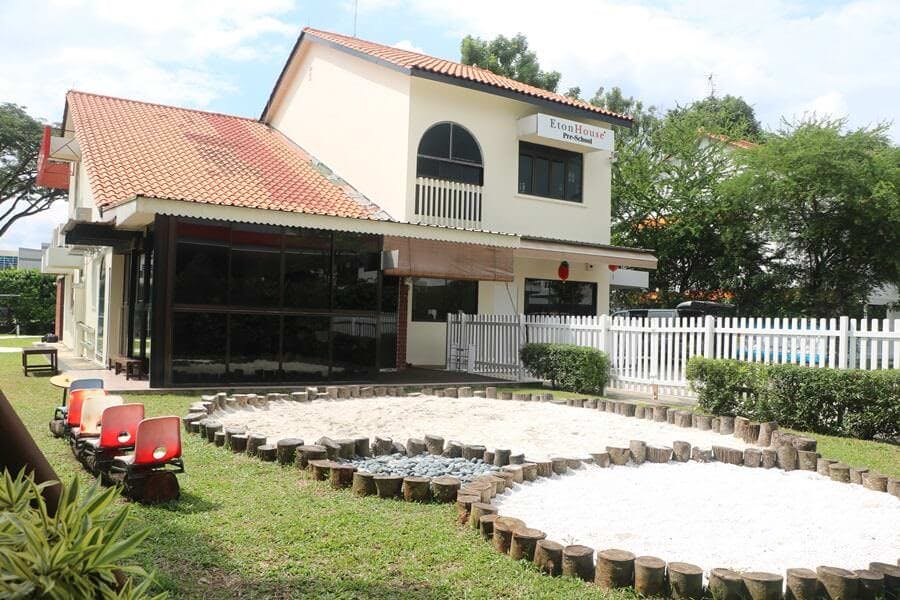 EtonHouse Zhong Hua at Bukit Timah is the first childcare centre in Singapore to offer an inquiry-based curriculum delivered exclusively in Mandarin.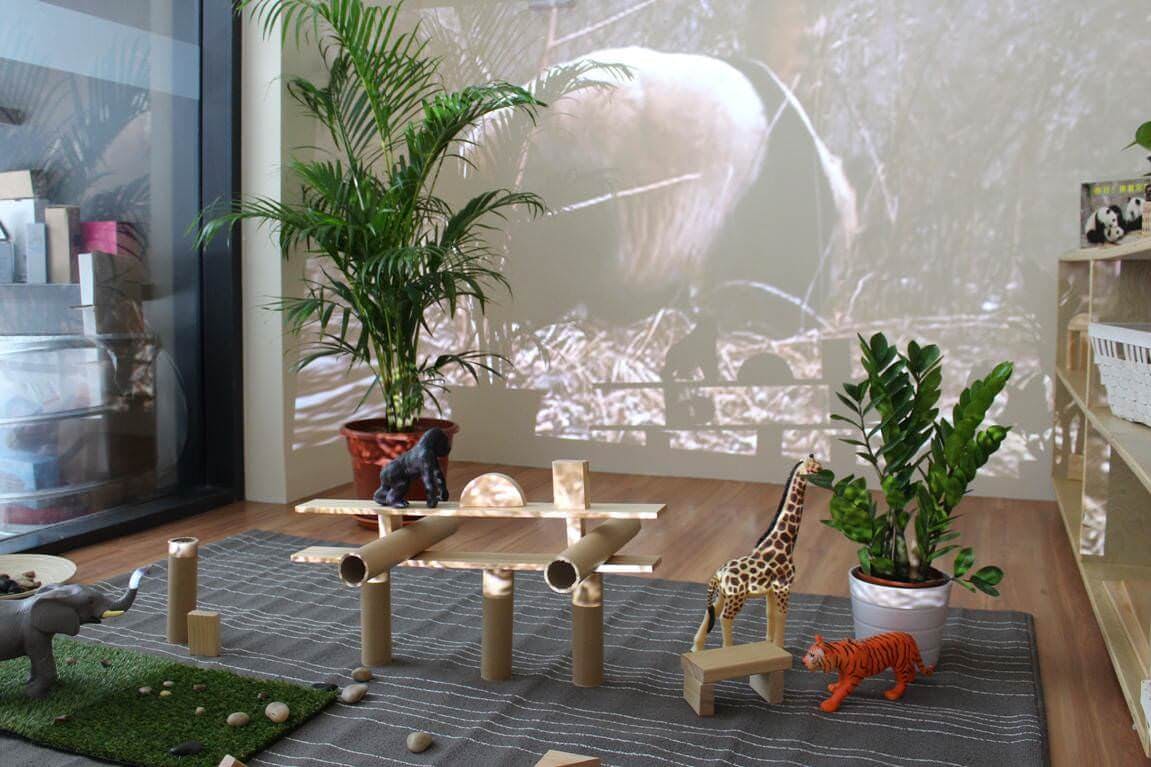 The City Ballet Academy provides dance lessons and ToTT hosts cooking classes for a variety of cuisines for all sorts of ages and all sorts of levels.
Bukit Timah - Move
Bukit Timah is currently served by buses that ply Bukit Timah Road and Dunman Road. The Downtown Line has greatly improved accessibility in and out of the neighbourhood to other parts of the country with Beauty World MRT Station, located at the Beauty World Centre, and King Albert Park MRT Station offering residents access to other areas of Singapore.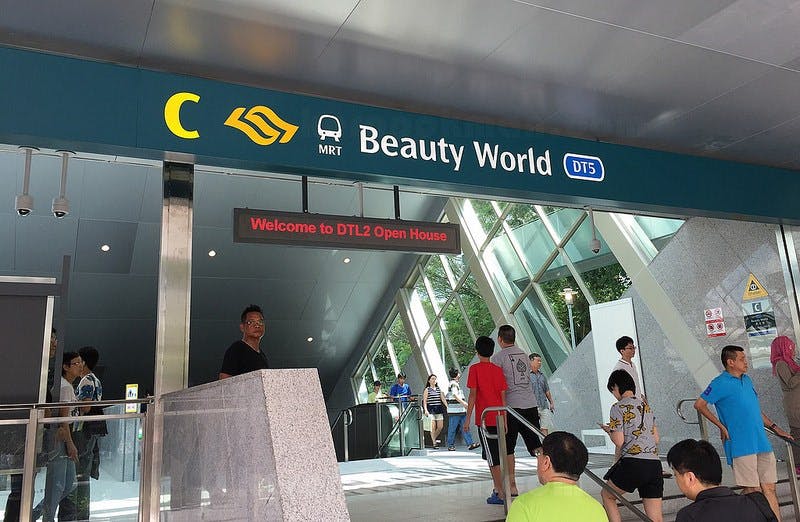 Vehicles can already easily access the Pan-Island Expressway (PIE) via Eng Neo Avenue, Holland and Queensway via Farrer Road and Sixth Avenue, Orchard via Stevens Road, and Thomson via Whitley Road.
Bukit Timah - Parks and Gardens
If you love rambling on jungle trails, Bukit Timah is the perfect neighbourhood for you. Bukit Timah Nature Reserve, MacRitchie Reservoir, and the Singapore Botanic Gardens are all around you and the Rail Corridor, a disused railway line that's an oasis of green will literally link up your own backyard with others.
The nature reserve has one of the richest and most diverse ecological systems by Singapore's location on the equatorial belt. Visitors of Bukit Timah Nature Reserve will see an astonishing variety of plant, animal, and insect life, typical of a humid equatorial climate. Meanwhile, MacRitchie Reservoir Park offers you something truly exciting as well. 
If you have ever wanted to enjoy the tranquillity of walking above lush green foliage, you will get your chance at the Treetop Walking Trails, a 250-metre aerial free-standing suspension bridge spanning the two highest points within MacRitchie. The Botanic Gardens is also a top destination when you are looking for scenic spots of greenery. With so many attractions and nature trails on offer, Bukit Timah is a perfect playground for nature lovers. If you are looking for 
Moreover, the former Bukit Timah Railway Station which now has become a conserved recreational building is also a favourite spot for locals to go hiking and spend leisure time with family and friends. 
Bukit Timah - Sports Facilities
Besides all the athletic fun offered in those clubs around Bukit Timah, the area is also home to ActiveSG MOE Evans Sports Centre located along Bukit Timah Road, just beside Singapore Botanic Garden's Jacob Ballas Children's Garden. The sports centre offers a range of sports facilities such as an Olympic swimming pool, a stadium with 8 lines running track, and a soccer or rugby field. 
The sports centre has become a popular location for parents to send their kids for tennis lessons. ActiveSG MOE Evans Tennis Centre itself houses 5 outdoor tennis courts and are available for booking from 7.00 a.m. to 10.00 p.m. daily. For your convenience, please book two weeks in advance for these courts since it is very popular and heavily booked. You need to bring your own tennis balls as well since the sports centre's facilities do not cover them.
Shortlist folder is empty
Search for listings to shortlist