Singapore
Get updates on new listings
Choose MRT stations
Choose Districts
Choose Area
Choose HDB towns
Choose Schools
Choose by Travel time
Get alerts
Filters
Residential property in Singapore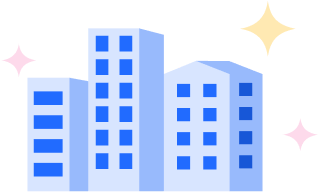 Neighbourhoods
Discover which neighbourhoods in Singapore are the best places to live.
View all
Executive HDB Flats for Sale in Singapore
Price Range:
S$600,000 - S$2.05 M
Size Range:
142 sqft - 2217 sqft
Executive HDB Flats are an HDB Flat that comes with an additional space that can be used as a study room or a living room. Some Executive HDB Flats also have a balcony space for added alfresco enjoyment, giving you the opportunity to place a lounge chair and enjoy the sun and beautiful clouds overhead or the bright stars and cool breeze at night. Browse through the latest Executive HDB for Sale in Singapore with our extensive list of user-friendly search filters designed to enhance your search process. Use our quick filters to browse through 99's Verified listings, which are authentic and available listings, designed to reduce the frustration of clicking on a listing only to find out it's already taken. 
Browse information on the listing such as amenities and transaction history that is sure to help inform your decision. Here at 99.co, your property search journey is made simpler with numerous built-in features dedicated to make your search as smooth as possible!
Frequently Asked Questions about Executive HDB Flats
What is an HDB Executive flat?
An HDB Executive flat is an HDB Flat that has a mammoth size when compared to other HDB Flats on offer with an estimated 130 sqm of floor area. The highlights include an extra space, ideal for a study room or alternative television corner. Additionally, some of the executive flats come adorned with a balcony.
Can I buy an HDB Executive Flat after selling Executive Condo?
Yes! A person can only own one property from HDB at a time, and both Executive Condos and HDB flats are properties under HDB so you can purchase an HDB Executive Flat only after selling your previous HDB property (which in this case can be your Executive Condo)
Can I own both an HDB and Executive Condo?
The short answer is no due to HDB rules stating that you need to sell your existing HDB property (either an HDB Flat or an Executive Condo) within six months when you receive the keys to your new flat.
What is the difference between an Executive HDB and an Executive Condo?
HDB flats have communal rather than private facilities. For example, there's usually a communal garden, and a work-out corner for residents.
ECs are full suite condos, meaning they come with private facilities like a pool, a gym, and 24-hour security. ECs are also built and marketed by private developers, not by HDB though still being properties of HDB for 10 years before becoming private properties that can be sold to foreigners or companies.
Shortlist folder is empty
Search for listings to shortlist