Who's it suitable for?
Hougang RiverCourt HDB is a perfect choice if you are looking for:
HDB flats in Hougang
Unit layouts of 4-, 5-room, and 3Gen flats
Proximity to Hougang and Defu MRT Station
Numerous schools around the area
Accessibility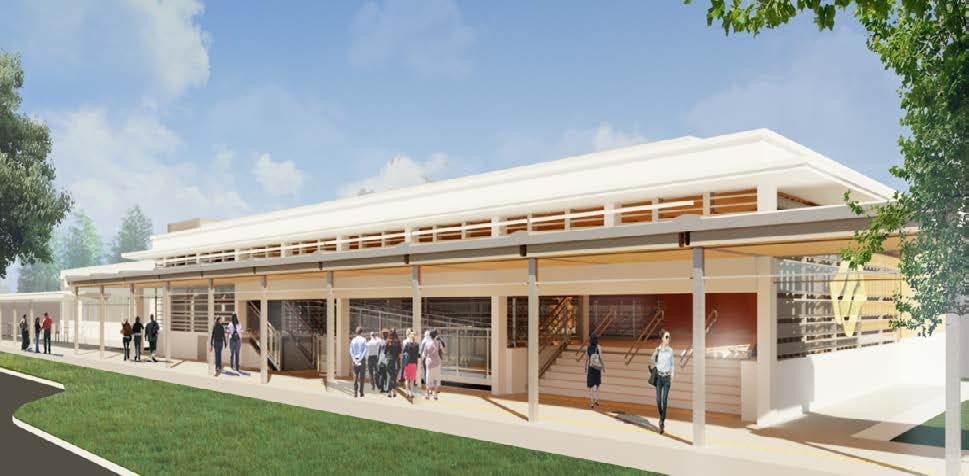 Hougang RiverCourt is within walking distance of the upcoming Defu MRT Station along the Cross Island Line (CRL). Defu Station, targeted to be fully operational by 2030, is located along Tampines Road between Defu Avenue 1 and Defu Avenue 2. It will be less than a 5-minute walk from Hougang RiverCourt. Once the new station is operational, the travel time from Defu Station to Pasir Ris East is expected to be about 15 minutes, down from the current 30 minutes. Additionally, Defu Station to Ang Mo Kio Central also takes only 15 minutes – that's a 25-minute cut-off from the current travel time. Getting to the West is quick and easy!
In the meantime, residents who frequent public transportation can rely on Hougang MRT Station on the North-East Line (NEL), which is about a 15-minute walk from the HDB development. Two stops from the Hougang Station is the Serangoon Interchange, which allows residents to cross over to the Circle Line (CCL) and access Singapore's southwest and northeast regions. Alternatively, residents can also make use of the bus services available at the nearest bus stops. It takes you directly to the MRT stations and other destinations in the neighbourhood.
For those with vehicles, Hougang RiverCourt is close to major roads such as Tampines Road and Upper Serangoon Road. Orchard Road and the city centre can be easily accessed via the Kallang-Paya Lebar Expressway (KPE) and Central Expressway (CTE) in approximately 20 minutes.
Nearby amenities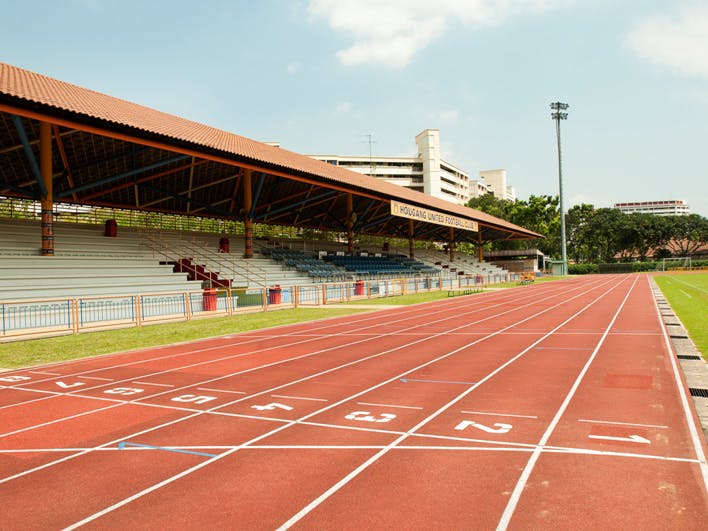 Located along Hougang Street 32, Hougang RiverCourt is situated near the intersection of Hougang Ave 3 and Tampines Road. The locale is filled with a wide range of amenities, such as Hougang Sports Centre, Hougang Stadium, and Hougang Community Club. A host of supermarkets and shopping malls are also within easy reach to meet your everyday needs.
Shopping malls near Hougang RiverCourt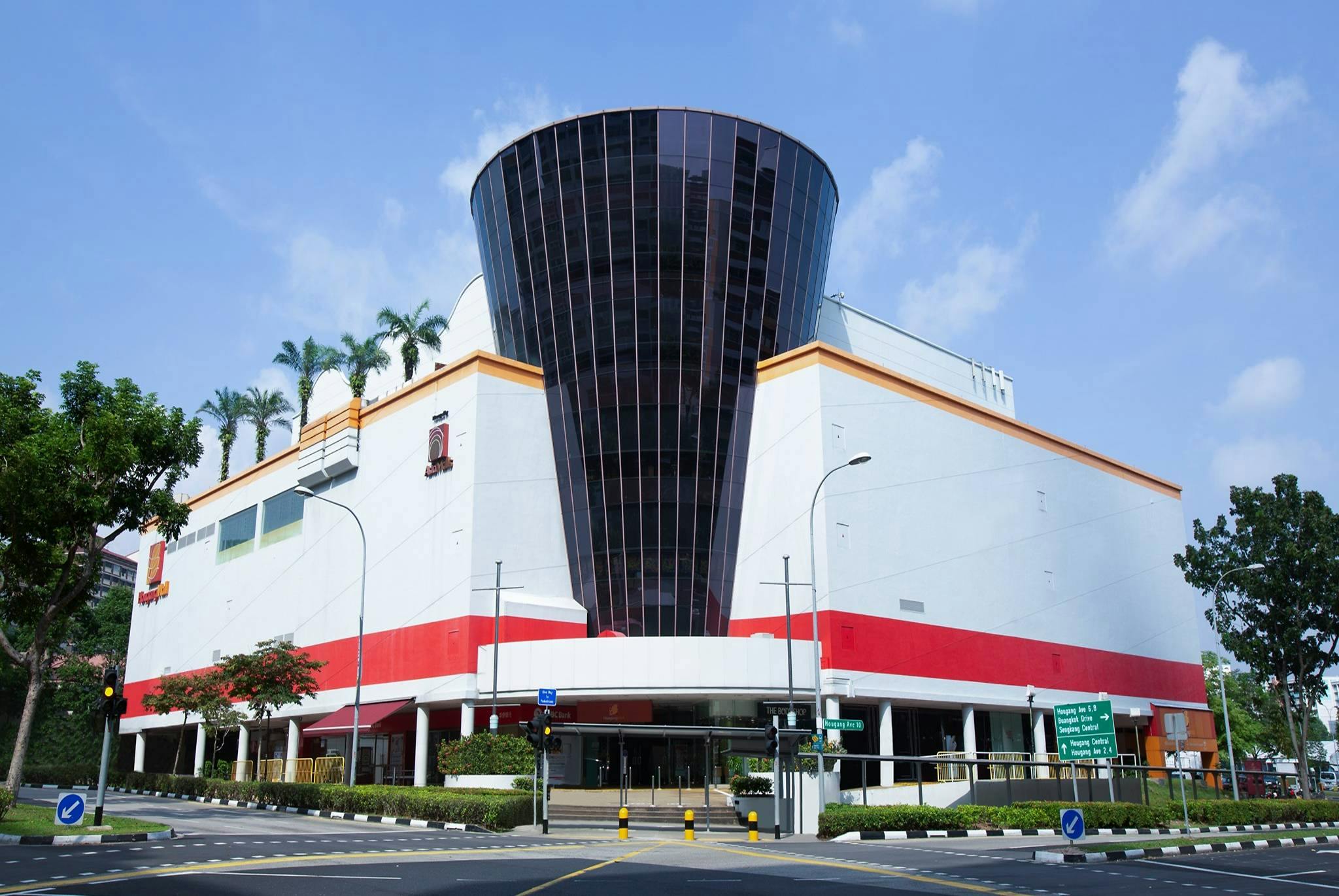 There are more than 5 major shopping malls near Hougang RiverCourt. The nearest one is Hougang Mall, ideal for fetching daily necessities or hanging out with family and friends. Kovan Heartland Mall is also nearby. The mall has both essential and well-loved retail options, including a Cold Storage supermarket, and other staples of fast food outlets and restaurants like Xin Wan Hong Kong Cafe and Sakae Sushi. Residents can also take a ride on the Northeast line to access larger malls such as Compass One and NEX Megamall for a wider range of retail options.
Hawker centres near Hougang RiverCourt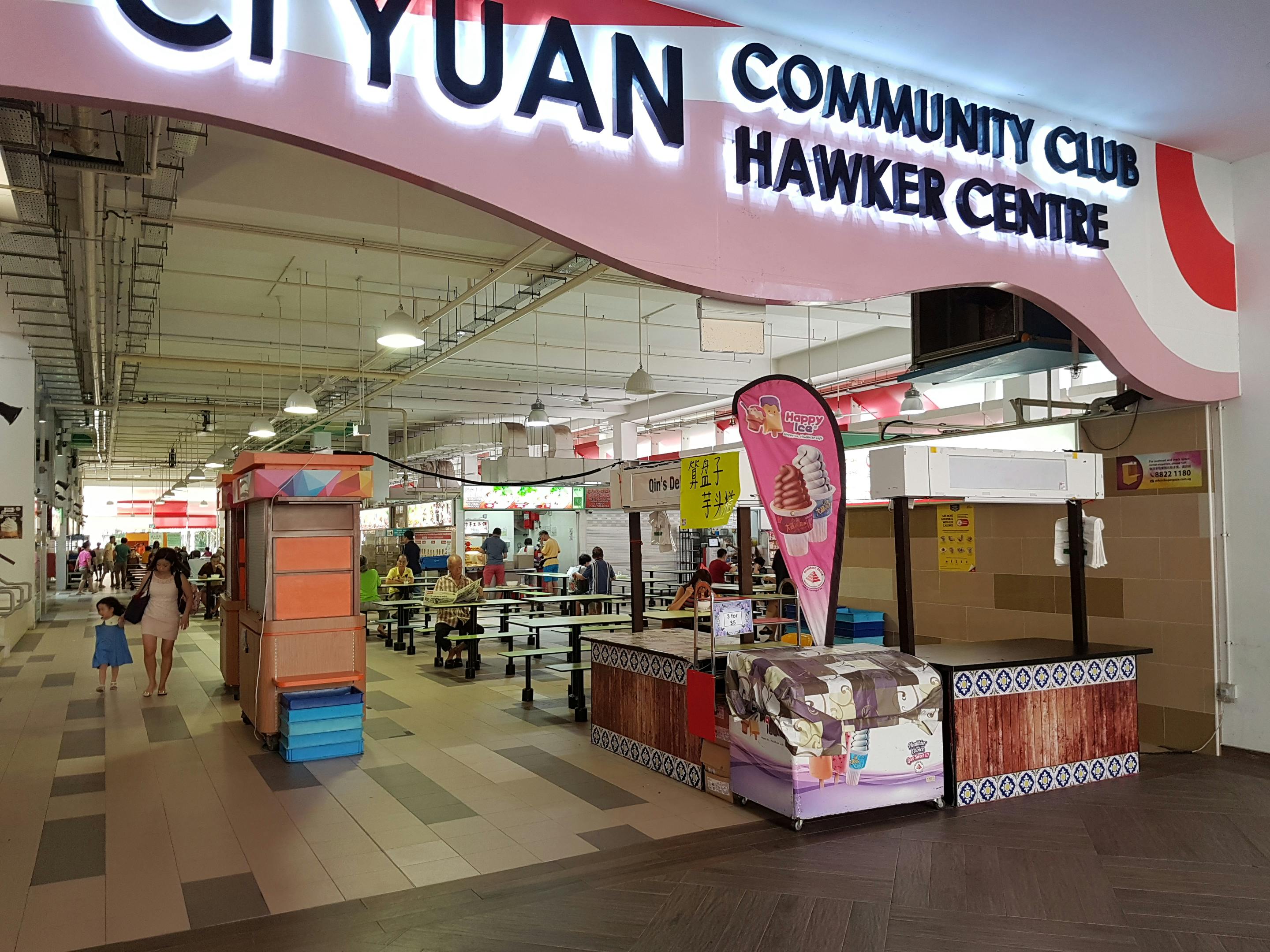 Residents of Hougang RiverCourt have endless possibilities when it comes to hawkers. More than 5 hawker centres surround the HDB development. Broadway Food Centre and Ci Yuan Hawker Centre, which house many favourites, are the nearest ones. Another option, Hougang 105 Hainanese Village Centre, is also close by. There are 51 food stalls within the centre. The must-tries include Braised Duck Rice, Wanton Mee, Teochew Kway Teow Mee, Nasi Lemak, and Bak Kut Teh.
Schools near Hougang RiverCourt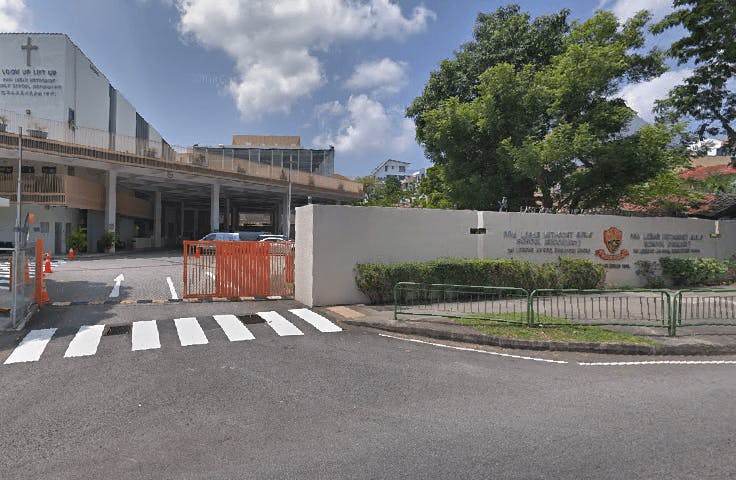 Another huge reason to make your home at Hougang RiverCourt is its proximity to many schools. Within a kilometre radius of the HDB complex, you can find Holy Innocents' Primary School, Holy Innocents' High School, Xinghua Primary School, and Yuying Secondary School. Just a bit further, Paya Lebar Methodist Girls' School is a popular option in the area. It has over 4000 students in the primary and secondary levels.
Libraries near Hougang RiverCourt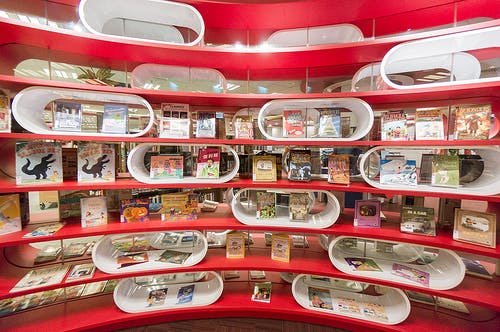 Book lovers would love the Cheng San Public Library nearby. Cheng San Public Library is located on Hougang Avenue 10, less than 2 kilometres from Hougang RiverCourt. It is situated within Hougang Mall and is home to a collection of 178,068 items. One of the highlights of Cheng San Public Library is the art spaces that feature artworks and help to promote art appreciation in the community. 
Parks near Hougang RiverCourt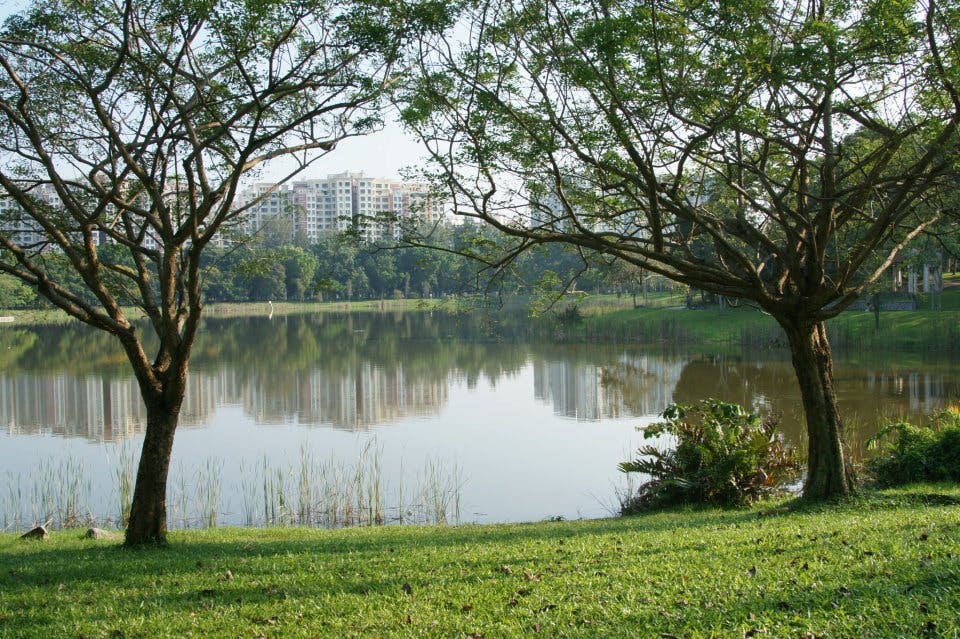 Abundant greenery is always close by when you reside at Hougang RiverCourt. Hougang Neighbourhood Park is a short walk from home, and the popular Punggol Park is easily accessible via the Serangoon Park Connector along the Serangoon River. Punggol Park is a nice place to have a picnic – it has a beautiful pond surrounded by a tranquil green area. You can also see avid anglers hook their catch at the park's fishing promenades around the pond.
Places of worship near Hougang RiverCourt
Within a 3-kilometre radius of Hougang RiverCourt, you can find numerous places of worship, including churches, mosques, and temples. These places of worship cover multiple religions and beliefs and make it easy for residents. Here is a list of religious buildings near Hougang RiverCourt: 
Masjid En-Naeem (600m)
Zi Yun Kai Ji Kong Temple (800m)
Chee Tong Temple (850m)
Chao Ying Kong Temple (900m)
Living Sanctuary Brethren Church (1.3km)
Lim Ah Pin Church of Christ (1.8km)
Kim Tian Christian Church (2.2km)
Bethany Trinity Presbyterian Church (2.3km)
Masjid Haji Yusoff (2.4km)
Masjid Al-Mawaddah (3km)
Hospitals near Hougang RiverCourt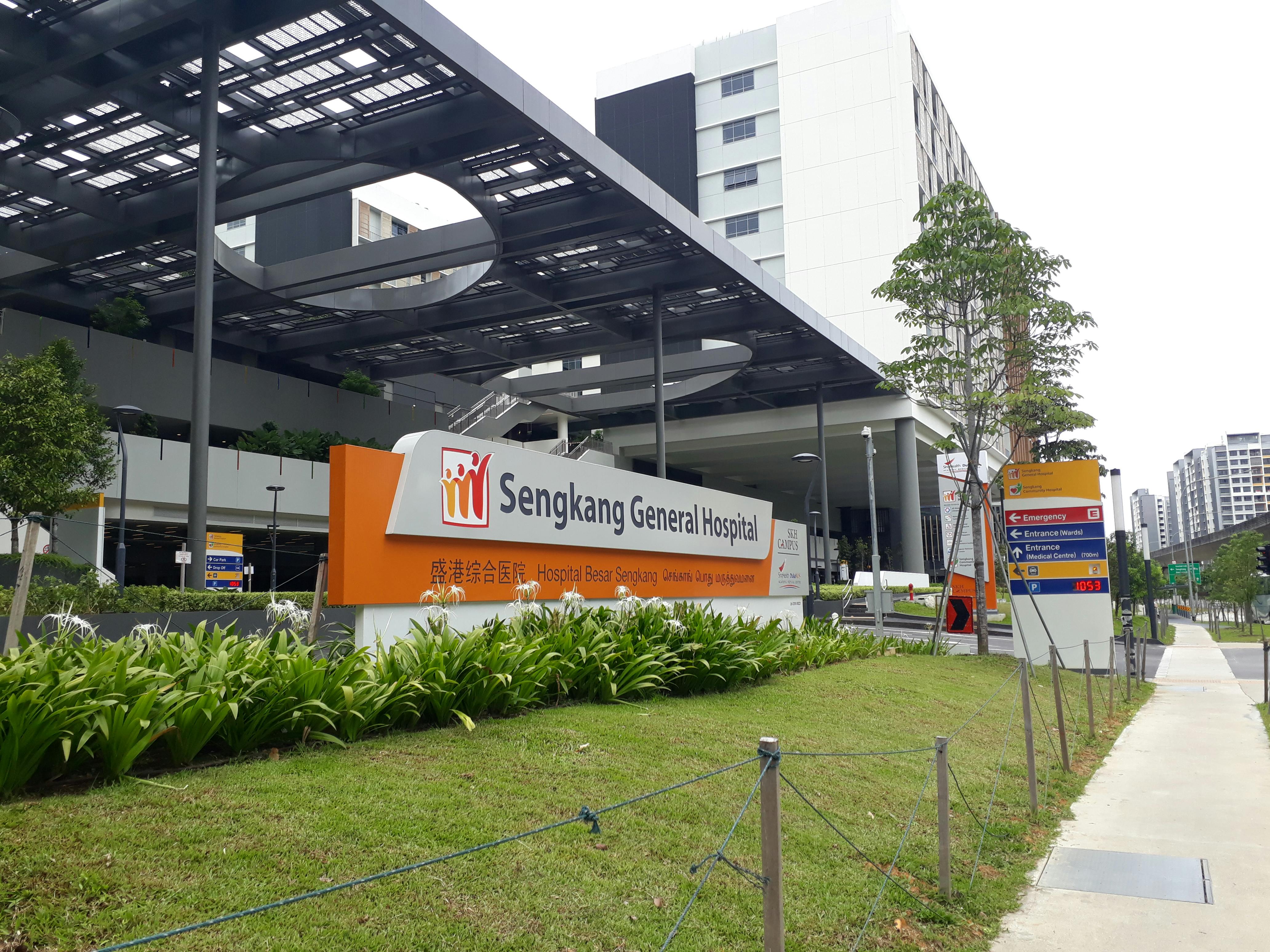 Any medical emergency is easily handled at Sengkang General Hospital located a 13-minute drive from Hougang RiverCourt. The hospital provides a comprehensive range of medical services within one complex. There are 6 National Specialist Clinics co-located on the SKH Campus, facilitating a multi-disciplinary approach to treatment.
However, if you prefer smaller medical facilities to treat your conditions, several clinics are within a kilometre radius of Hougang RiverCourt such as Intemedical Clinic @ Kovan and OneCare Clinic Hougang.