Who's it suitable for?
SkyVille @ Dawson is perfect for those who look for:
Premium HDB flats with flexible layouts
Convenience in a centrally located area
Proximity to Queenstown MRT Station
Numerous schools around the area
Accessibility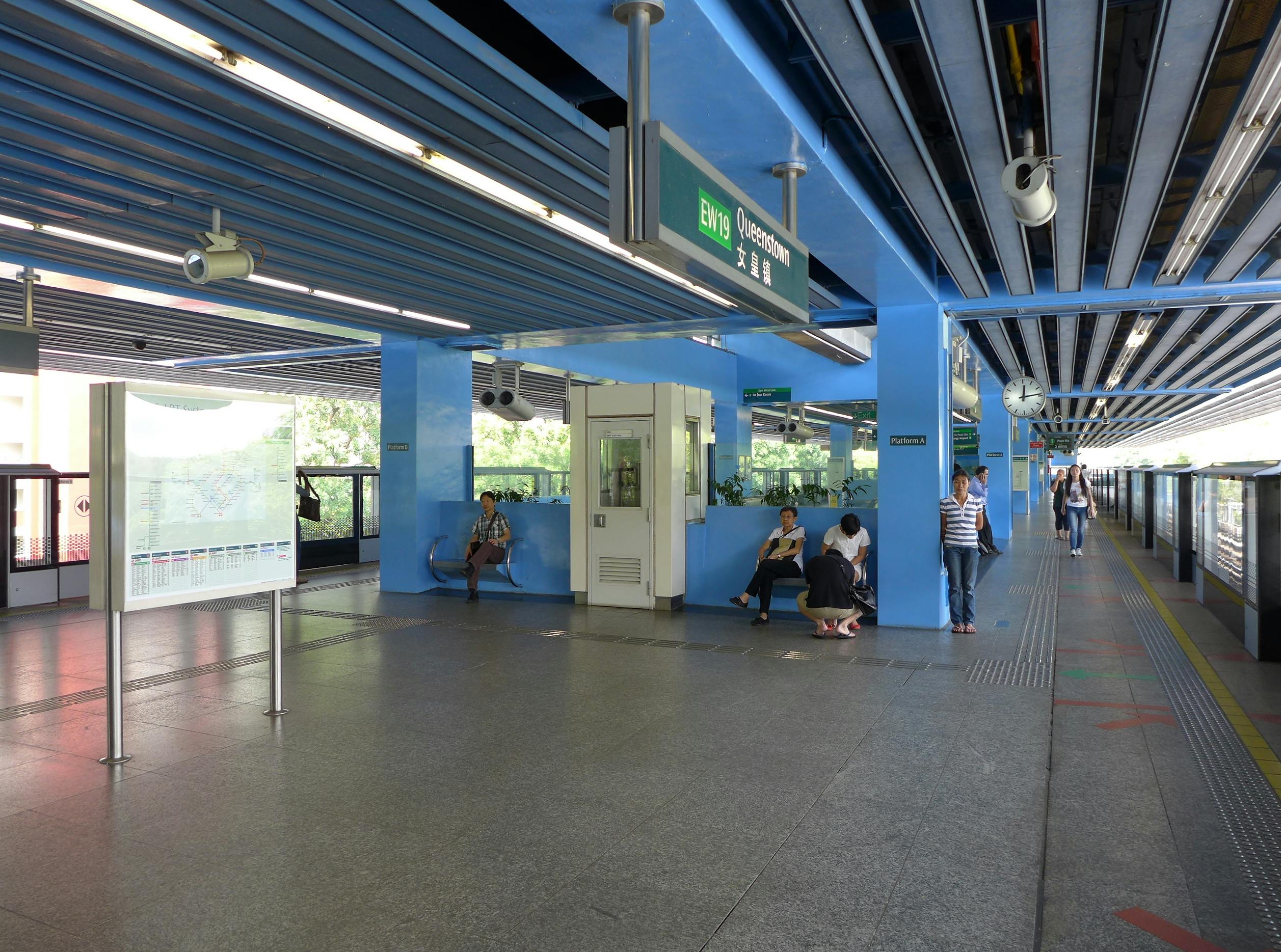 Accessibility comes easy for residents of SkyVille @ Dawson, with Queenstown MRT station located just 800 metres from the housing development. Queenstown MRT serves the East-West Line, just two stops from Buona Vista MRT station, an interchange for the EWL and the Circle Line. 
You can access the North-East Line too, 3 stops in the opposite direction. Besides the MRT, there are also bus stops around SkyVille Dawson which offer multiple bus services for the residents. The nearest one is on Margaret Drive, just 300 metres from the SkyVille @ Dawson location. 
Nearby amenities
Located at 86 Dawson Road, SkyVille is a premium HDB in Queenstown, raising the bar for public housing in Singapore. It came with a tranquil rooftop garden perched atop the 47th floor, offering a bird's eye view of the cityscape. Other amenities include a multi-storey car park which is more than enough for the residents and visitors. 
Meanwhile, a centrally located area allows residents to easily reach any public amenities around the development. Shopping centres, educational institutions, hospitals, and many others are close to SkyVille @ Dawson.
Shopping centres near SkyVille @ Dawson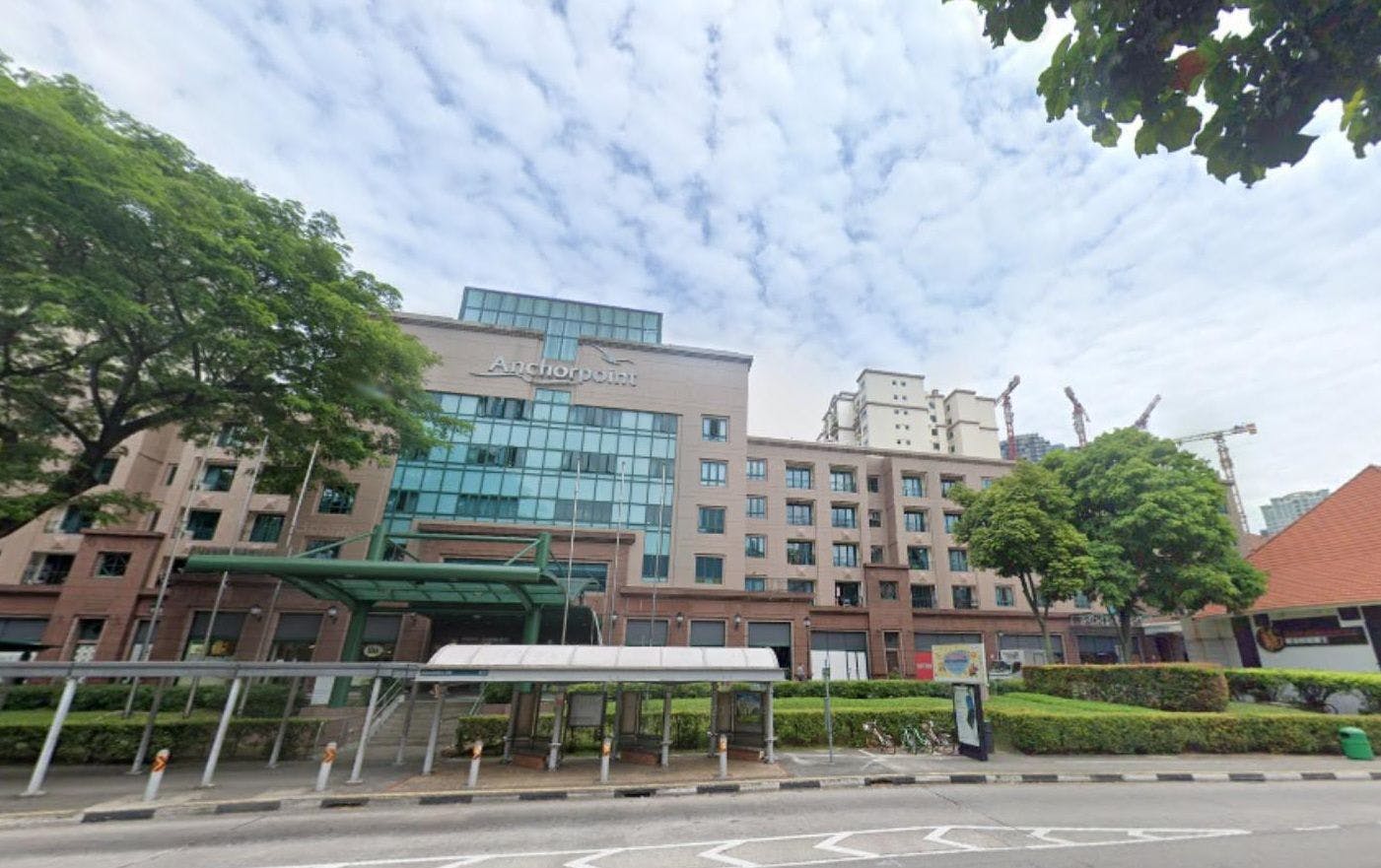 Located right next to SkyVille is a Sheng Siong supermarket, one of the largest supermarket chains in Singapore. Residents can get their groceries and daily necessities here, and they are just steps away from the housing complex. 
One can also head to Dawson Place along Alexandra Road, approximately 350 metres from SkyVille. Dawson Place is a one-stop shopping centre with more than 30 shops, including a supermarket, food court, medical clinic, and beauty salon.  
If you are looking for more options in retail and fashion, several shopping malls near SkyVille @ Dawson can be a good place to go. Anchorpoint Shopping Centre, for example, offers many fashion outlets such as Giordano and Charles & Keith. 
Situated just across Anchorpoint are Alexandra Central Mall and IKEA, other destinations that allow you to choose from a wide selection of gourmet food, fashion, and interior design products. However, check the respective websites to see the latest update on the stores in these shopping centres!
Hawker centres near SkyVille @ Dawson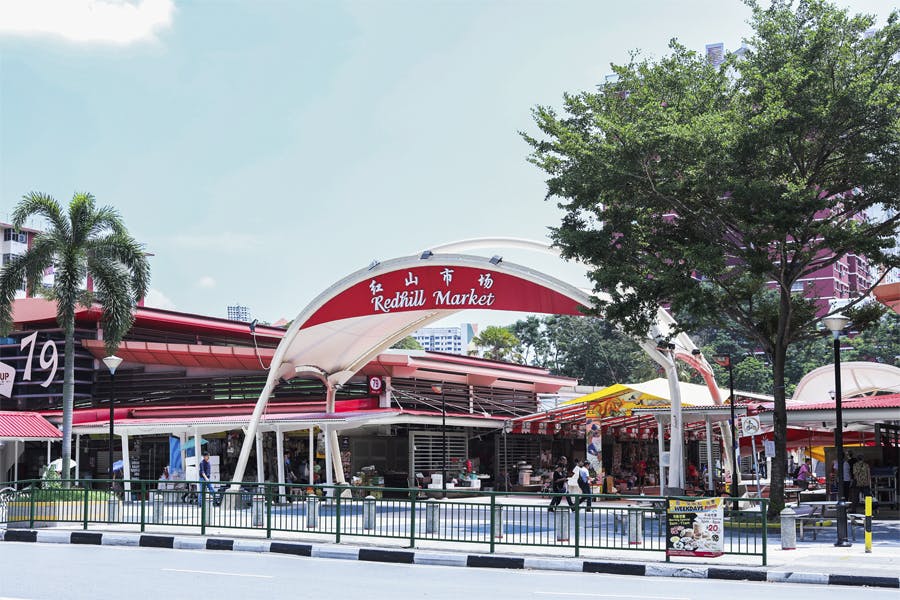 If you can't live without a daily hawker fix, it's a perfect home for you! SkyVille has at least 4 hawker centres within a 2km radius. The nearest one is Mei Ling Market & Food Centre, which houses more than 40 stalls, including Shi Hui Yuan Hor Fun Specialty, an award-winning hawker stall that draws a long queue of diners daily.
Redhill Food Centre at 85 Redhill Lane is also nearby and lined up with a wide variety of food stalls at affordable pricing. If you are a fan of satay bee hoon, the good news is you can get it from the Bak Kee Teochew stall! The dish is getting hard to find in many food centres, but you can have its warm and comforting peanut sauce as much as you want here at Redhill Food Centre. Jia Xiang Mee Siam and Lan Xin Delight are other stalls worth mentioning for their delicious hawker food. 
For more reference, here is a list of hawker centres near SkyVille @ Dawson:
Mei Ling Market & Food Centre (1.2km)
Redhill Food Centre (1.6km)
Alexandra Village Food Centre (1.7km)
ABC Brickworks (1.8km)
Schools near SkyVille @ Dawson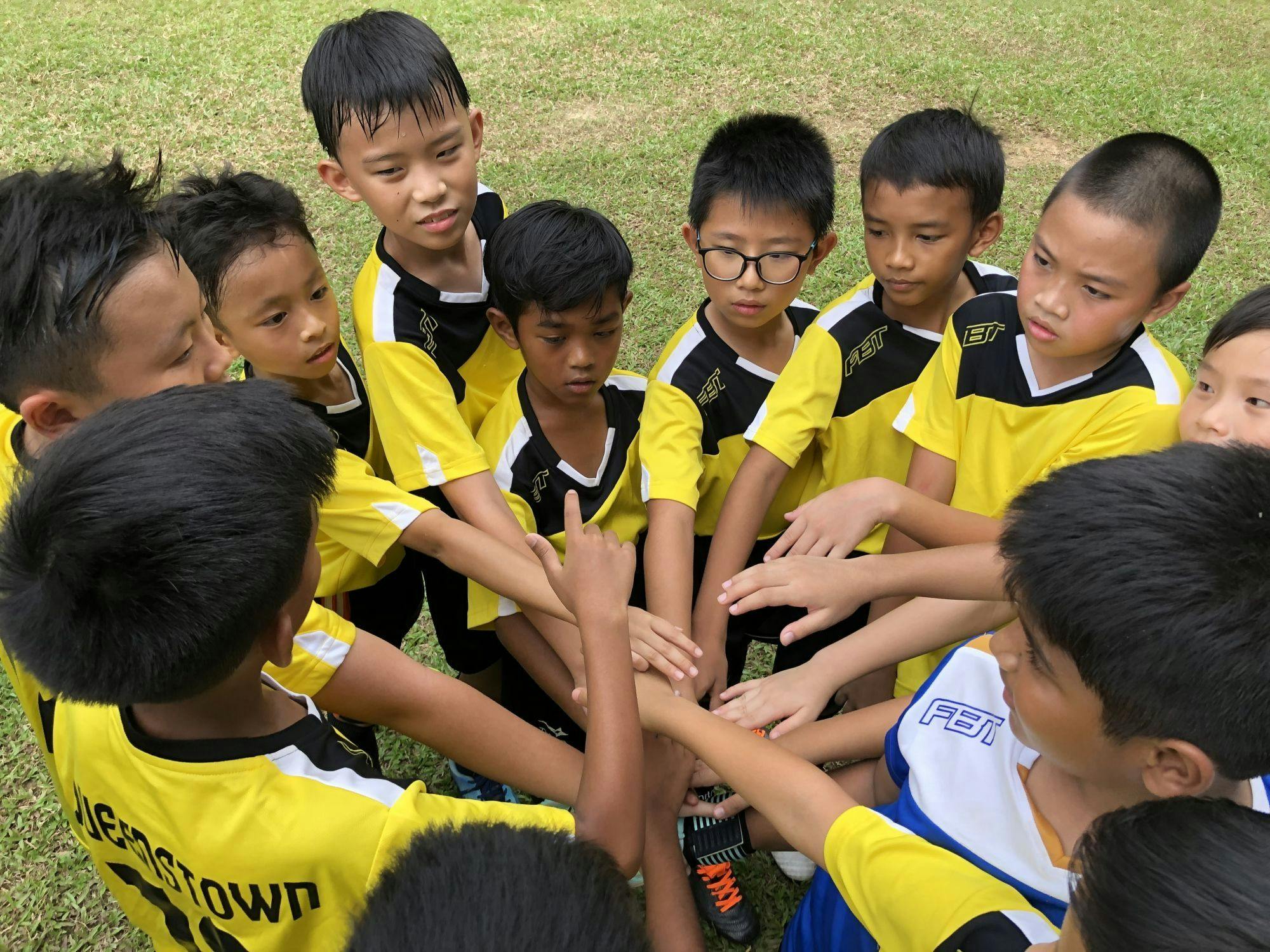 SkyVille @ Dawson caters to many lifestyles, including family living. Numerous schools of all levels surround the public housing development. Within a 2-kilometre radius, you can find primary, secondary, and international schools. 
Especially for the primary level, there are 4 schools, with Queenstown Primary being the nearest one – approximately 300m from SkyVille. Parents who are preparing for the balloting exercise may find this relieving as they don't have to worry so much about securing a seat. Other primary schools within a 1-2km radius of SkyVille include Alexandra Primary, Gan Eng Seng Primary, and New Town Primary.
Libraries near SkyVille @ Dawson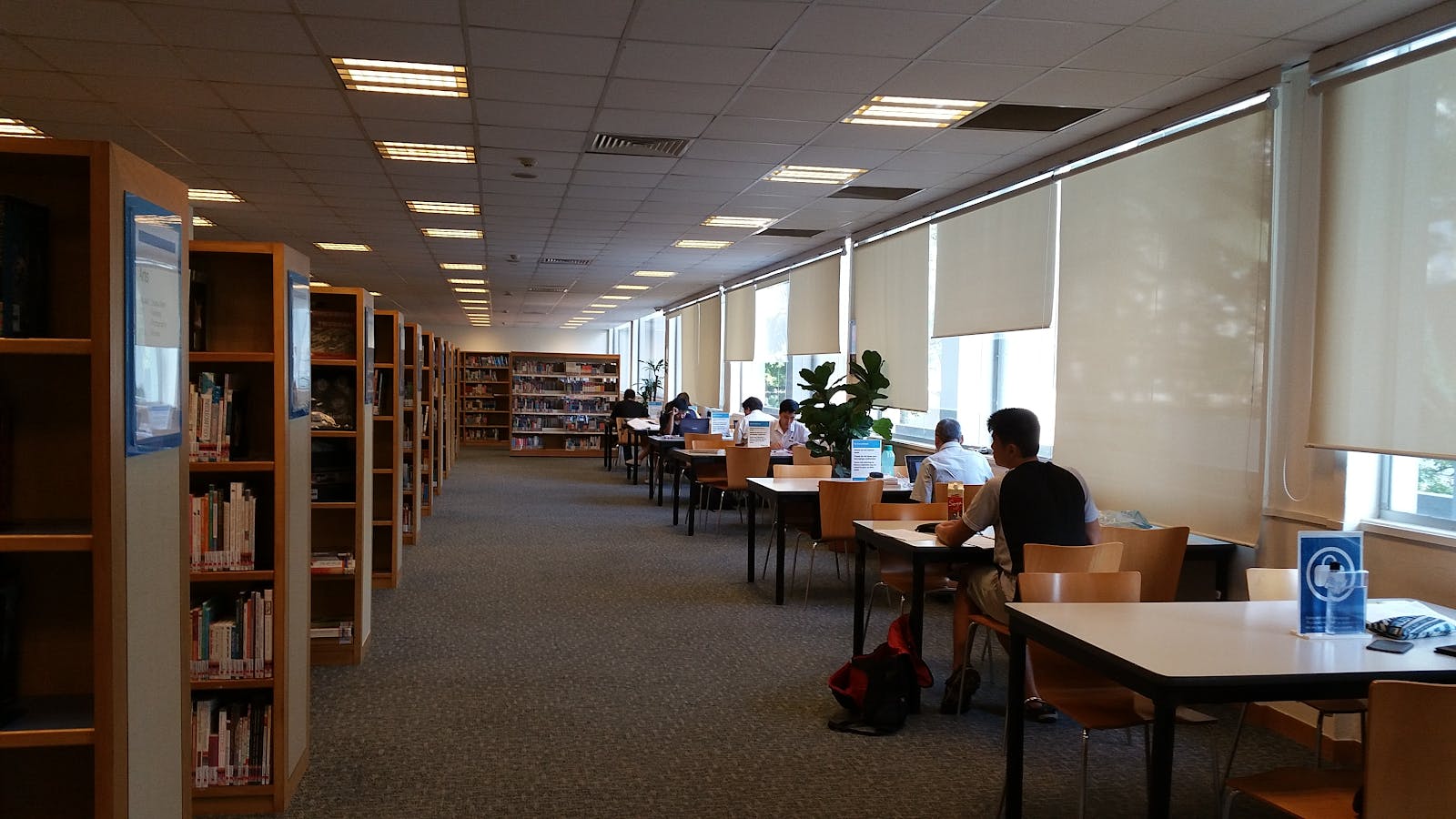 Queenstown Public Library is within a short walking distance from SkyVille. This can be a unique attraction for the book lovers out there! Not just a usual library, Queenstown Public Library also offers numerous interesting programmes such as the Community in Bloom project and regular movie screenings. The library is home to a collection of about 248,695 items, which are suitable for children, teenagers, and adults in both fiction and non-fiction.
Parks near SkyVille @ Dawson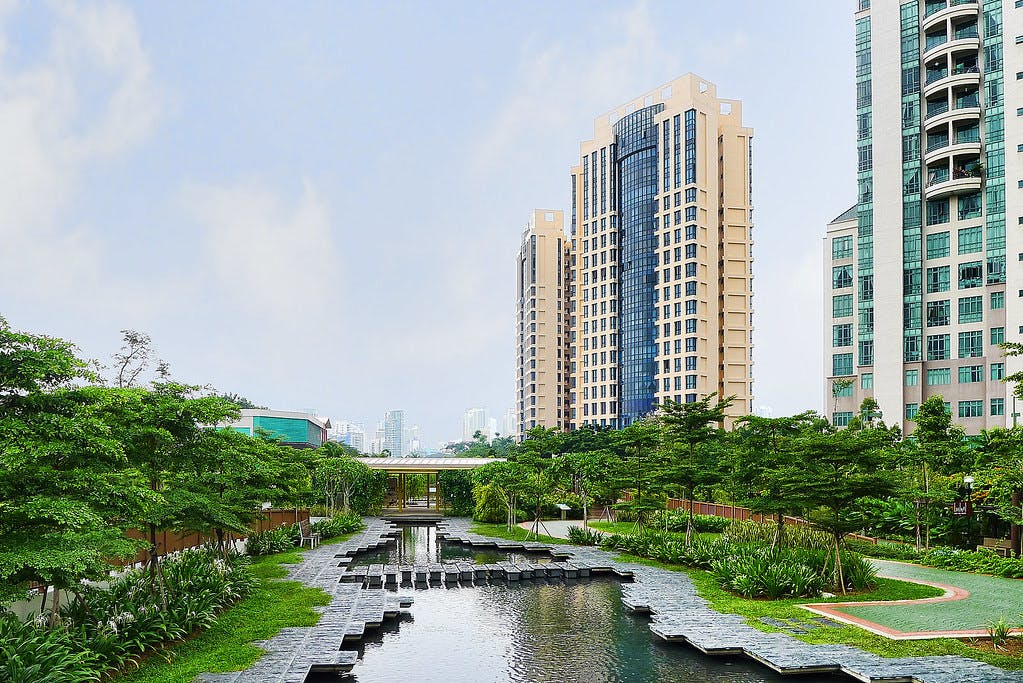 If you want more greenery, head to Alexandra Canal Linear Park for a walk. The park is directly connected to SkyVille @ Dawson, an ideal place to go for some outdoor activities. 
Alexandra Canal Linear Park features a vast array of fitness equipment for children and adults. There is a skating corner where you can watch avid skaters practising their tricks daily. Alexandra Canal Linear Park is also a park connector linking Commonwealth Ave to Tanglin Road, thus offering you seamless connectivity along with its abundant greenery. 
Sports Centres Near SkyVille @ Dawson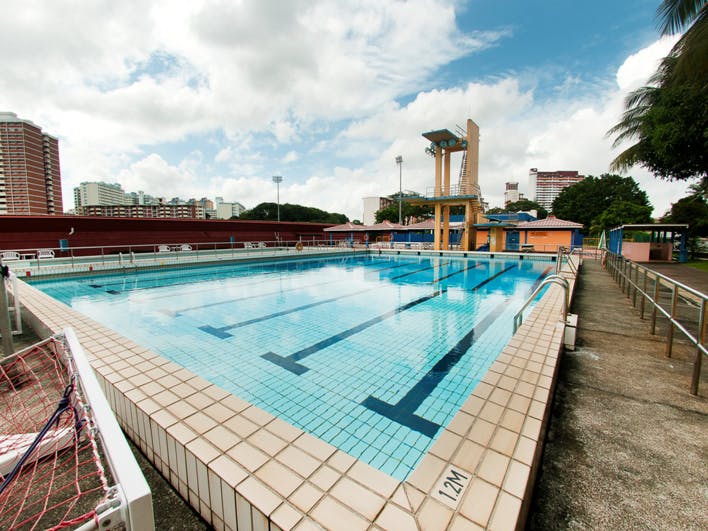 Queenstown Sports Centre is located 1.4 kilometres from the housing development. It is nice to have around, especially SkyVille @ Dawson's residents who love to swim! Other than the swimming complex, there is a stadium with a capacity of 3,800 people. 
Places of worship near SkyVille @ Dawson
It is quite easy to find a place of worship around SkyVille Dawson. Churches, mosques, and temples, including Buddhist, Taoist, and Hindu temples, are within a 2-kilometre radius of the HDB complex. The nearest one is Queenstown Baptist Church, which has been serving the community since the 1950s. It is a family church with services intended for children, adults, and the elderly.
Here is a list of places of worship near SkyVille @ Dawson:
Queenstown Baptist Church (400m)
Kwan Yam Theng Buddhist Temple (650m)
Masjid Jamek Queenstown (700m)
Grace Assembly of God Tanglin (700m)
True Way Presbyterian Church (850m)
Church of God Singapore (950m)
Tiong Ghee Temple (1.2km)
Masjid Mujahidin (1.4km)
Sri Muneeswaran Temple (1.9km)
Hospitals near SkyVille @ Dawson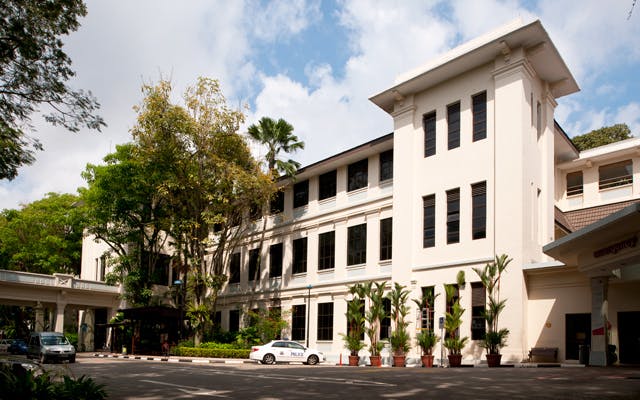 Alexandra Hospital is situated just 2 kilometres from SkyVille. It is a full-facility hospital that is open 24 hours a day with a capacity of 326 beds. It is the first Integrated General Hospital in Singapore, so you can expect one-stop comprehensive medical care from acute, and subacute to rehabilitative settings in Alexandra Hospital. 
Suppose you prefer smaller medical facilities to treat your condition, several clinics around SkyVille @ Dawson can be an option. Here is a list of clinics nearby:
Dawson Medical Clinic (400m)
Dawson Place Clinic (400m)
Pacific Family Clinic (1.4km)
My Family Clinic Tanglin Halt (2km)