Who's it suitable for?
SkyOasis @ Dawson is perfect for those who look for:
Premium HDB flats with flexible layouts (2-, 3-, 4- and 5-room flats)
Convenience in a centrally located area
Quick access to Queenstown MRT Station
Accessibility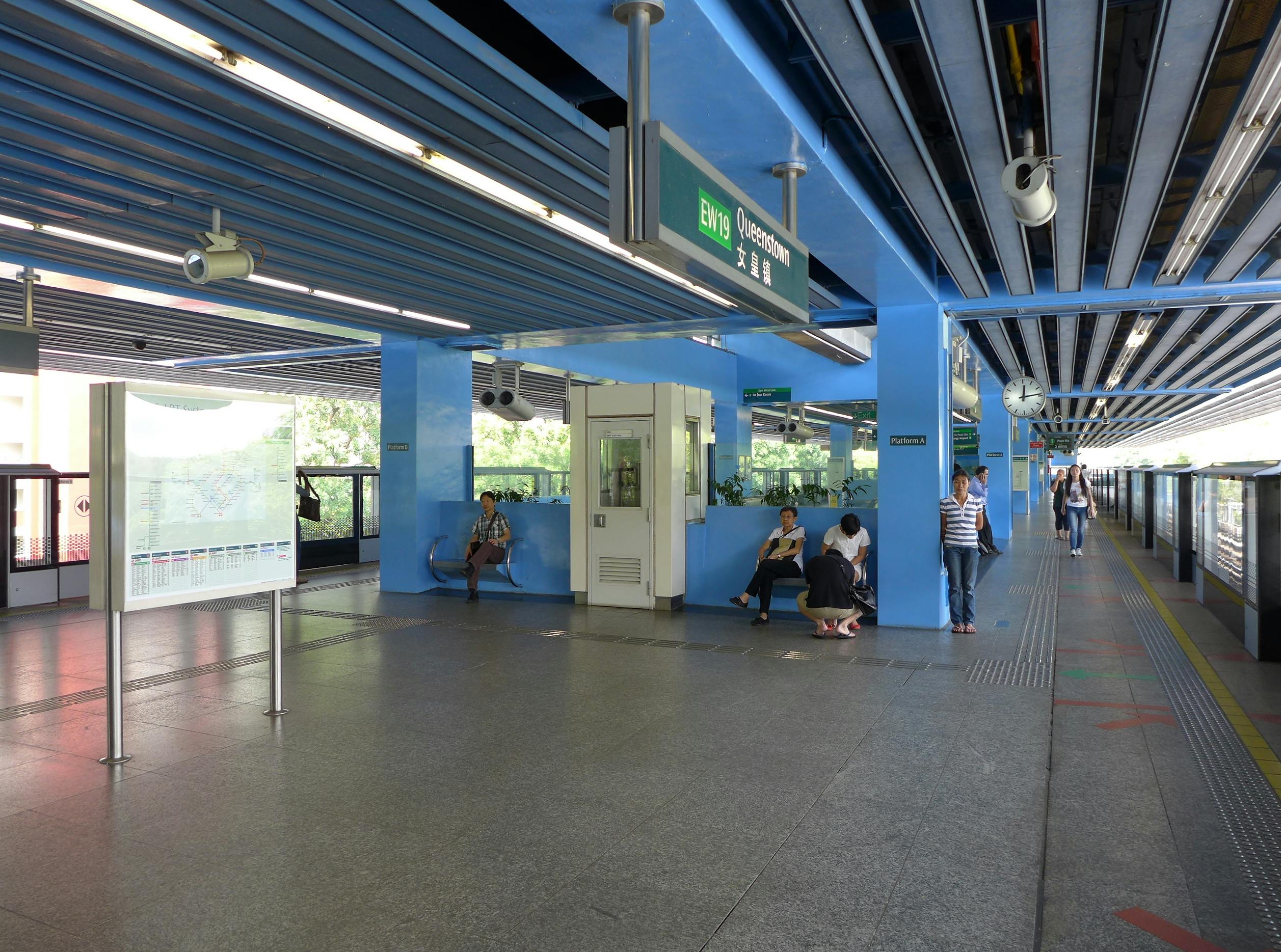 Accessibility comes easy for residents of SkyOasis @ Dawson, with Queenstown MRT station located just 500 metres away from the HDB complex. Queenstown MRT serves the East-West Line (EWL) and is 2 stops from Buona Vista MRT station which links to the Circle Line (CCL). On top of that, commuters can seamlessly hop on the North-East Line (NEL) as well, via Outram Park which is 3 stops in the opposite direction. Alternatively, various bus services are available around SkyOasis @ Dawson. The nearest bus stop is located at Queenstown Primary School, 300 metres from the development. Several bus services are available, including the ones heading to the city centre.
As for drivers, SkyOasis is conveniently located near major roads and expressways. Queensway and Ayer Rajah Expressway (AYE) guarantee quick access throughout Singapore. Professionals working in the CBD area can expect no more than 15 minutes drive via Alexandra Road, and those who wish to visit Orchard Road Shopping District can take a 10-minute drive via Grange Road.
Nearby Amenities
Located in the Dawson estate, SkyOasis is bounded by Margaret Drive and Alexandra Canal Linear Park. This HDB development has the closest distance to Queenstown MRT Station, compared to the neighbouring HDBs in Dawson, such as SkyTerrace @ Dawson and SkyParc @ Dawson. 
Amid the open green space within SkyOasis, residents will find various recreational facilities such as playgrounds, adult and elderly fitness stations, as well as a jogging track. Many other facilities in the development provide daily conveniences, such as shops and a childcare centre.
Shopping Centres Near SkyOasis @ Dawson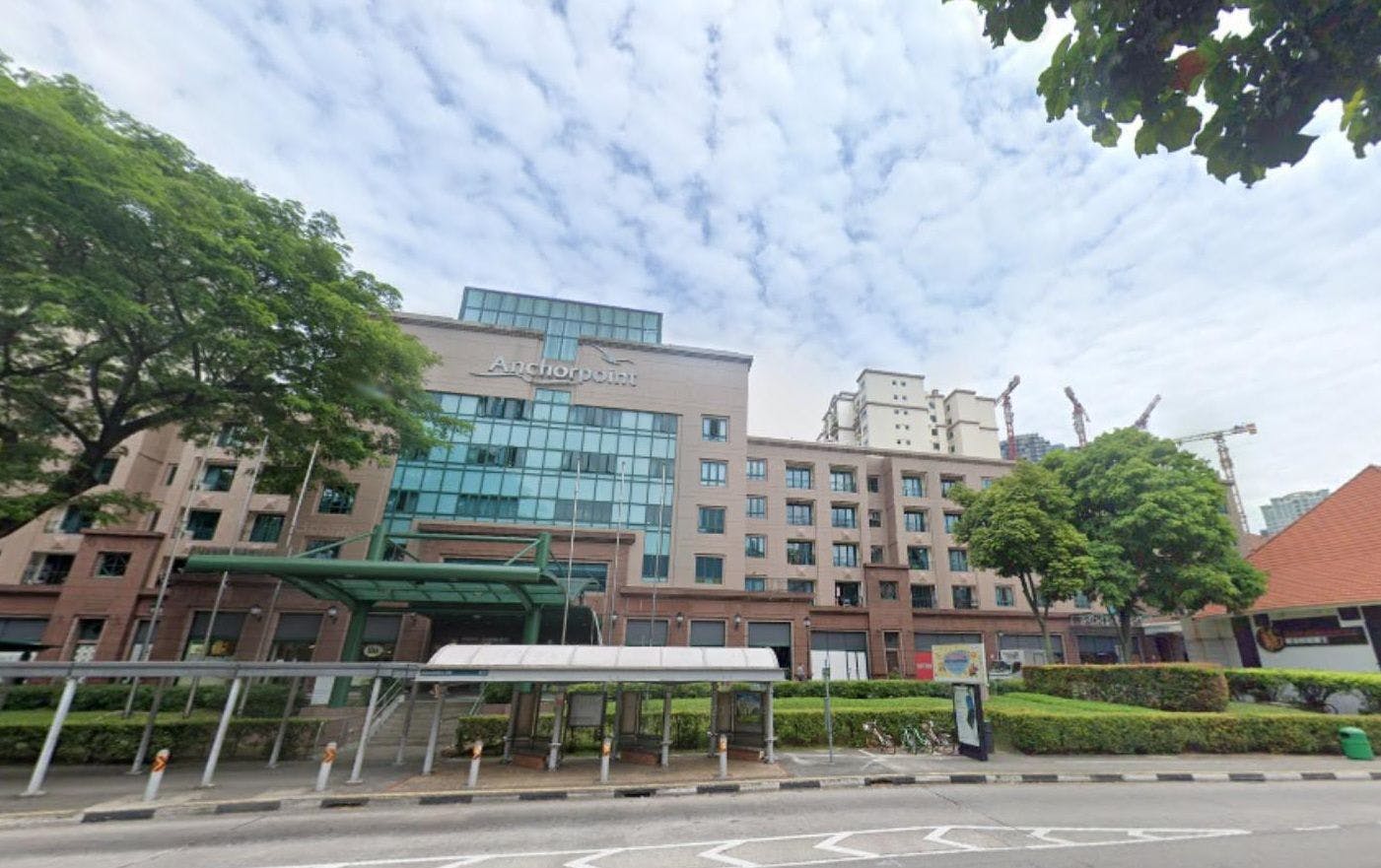 One of the largest supermarket chains in Singapore, Sheng Siong Supermarket, is located a short walk away from SkyOasis @ Dawson. Residents can get their groceries and daily necessities here if they can't find them at the shops downstairs. 
One can also head to Dawson Place along Alexandra Road, approximately 700 metres from SkyOasis. Dawson Place is a one-stop shopping centre with more than 30 shops, including a supermarket, food court, medical clinic, and beauty salon.  
If you are looking for more options in retail and fashion, several shopping malls near SkyOasis @ Dawson can be a good place to go. Anchorpoint Shopping Centre, for example, offers many fashion outlets such as Giordano and Charles & Keith. 
Situated just across Anchorpoint are Alexandra Central Mall and IKEA, other destinations that allow you to choose from a wide selection of gourmet food, fashion, and interior design products. Do check the respective websites for the latest updates on the stores in these shopping centres!
Hawker Centres Near SkyOasis @ Dawson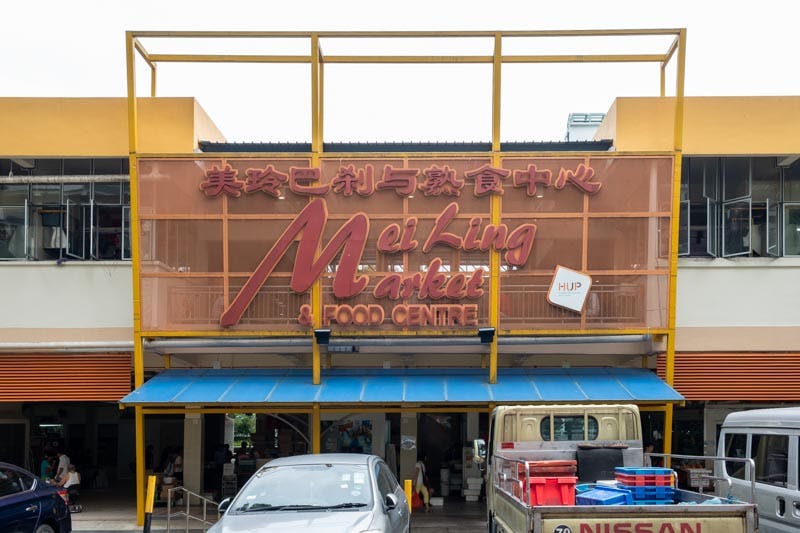 Food lovers would be thrilled to have at least 7 hawker centres within a 2-kilometre radius of SkyOasis Dawson. The new Margaret Drive Hawker Centre is only 300 metres away, and it has two storeys of delicious eats – some of which are from the now-defunct Tanglin Halt Food Centre. Hakka Thunder Tea Rice is one of the most popular stalls here, judging by their long queue. Make sure to stop by when you're visiting!
Another hawker centre within walking distance is Mei Ling Market & Food Centre which houses more than 40 stalls, including Shi Hui Yuan Hor Fun Specialty, an award-winning hawker stall that draws a long queue of diners daily.  Other famous dishes in Mei Ling Hawker Centre include chicken rice from Sin Kee, teo chew fishball noodles from Xin Lu and Hup Kee, and Cantonese-style braised beef noodles from Lao Jie Fang.
Schools Near SkyOasis @ Dawson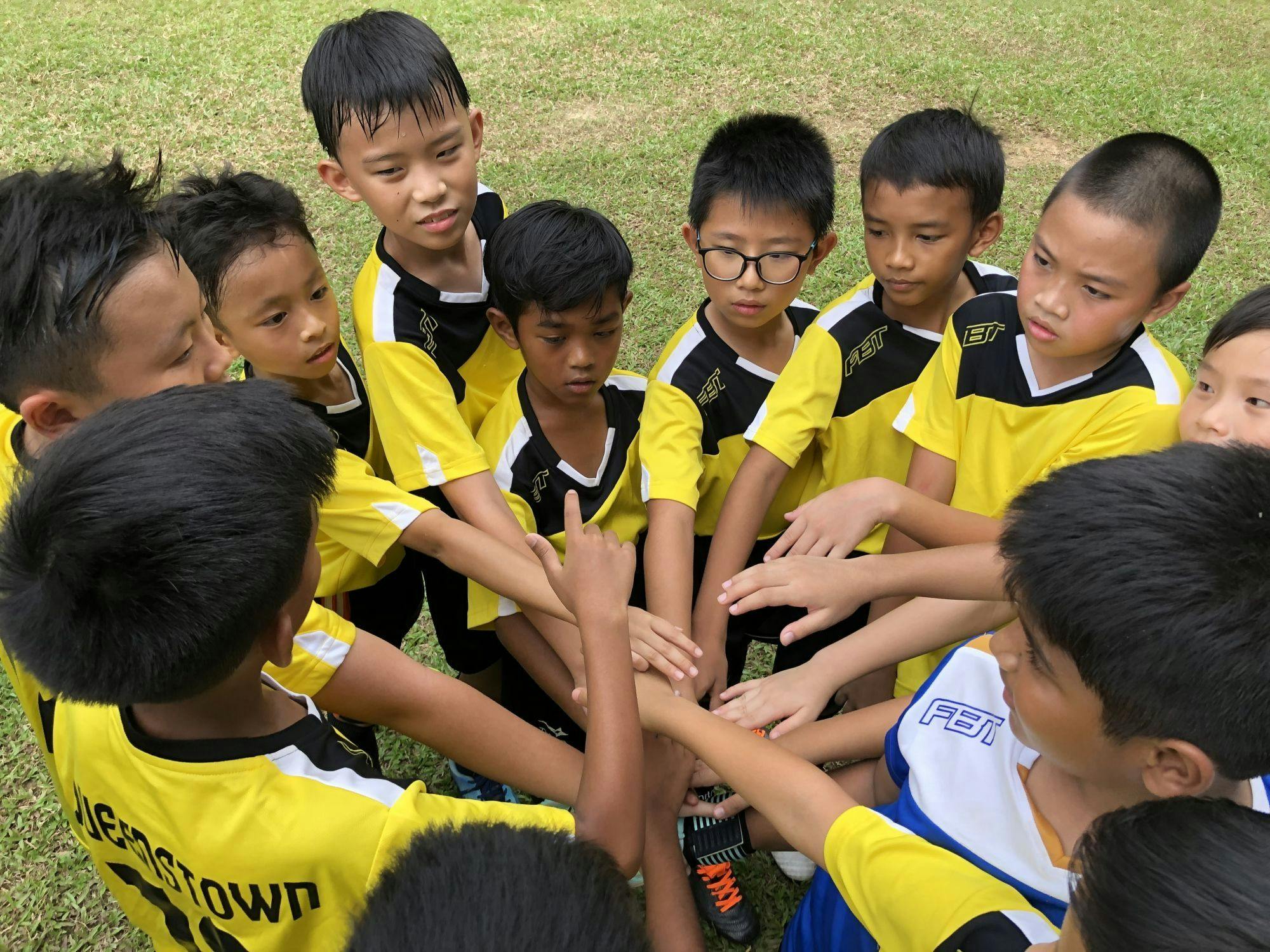 Numerous schools of all levels surround this Queenstown HDB. Within a 2-kilometre radius, you can find primary, secondary, and international schools. While international schools like Melbourne Specialist International School can be a great option for those who prefer a multicultural environment, Queenstown Primary School has something similar to offer. 
Queenstown Primary was formed through a merger of Mei Chin, Tanglin, and the old Queenstown Primary School. It is located only 450 metres from SkyOasis! Other primary schools nearby include New Town Primary School.
Libraries Near SkyOasis @ Dawson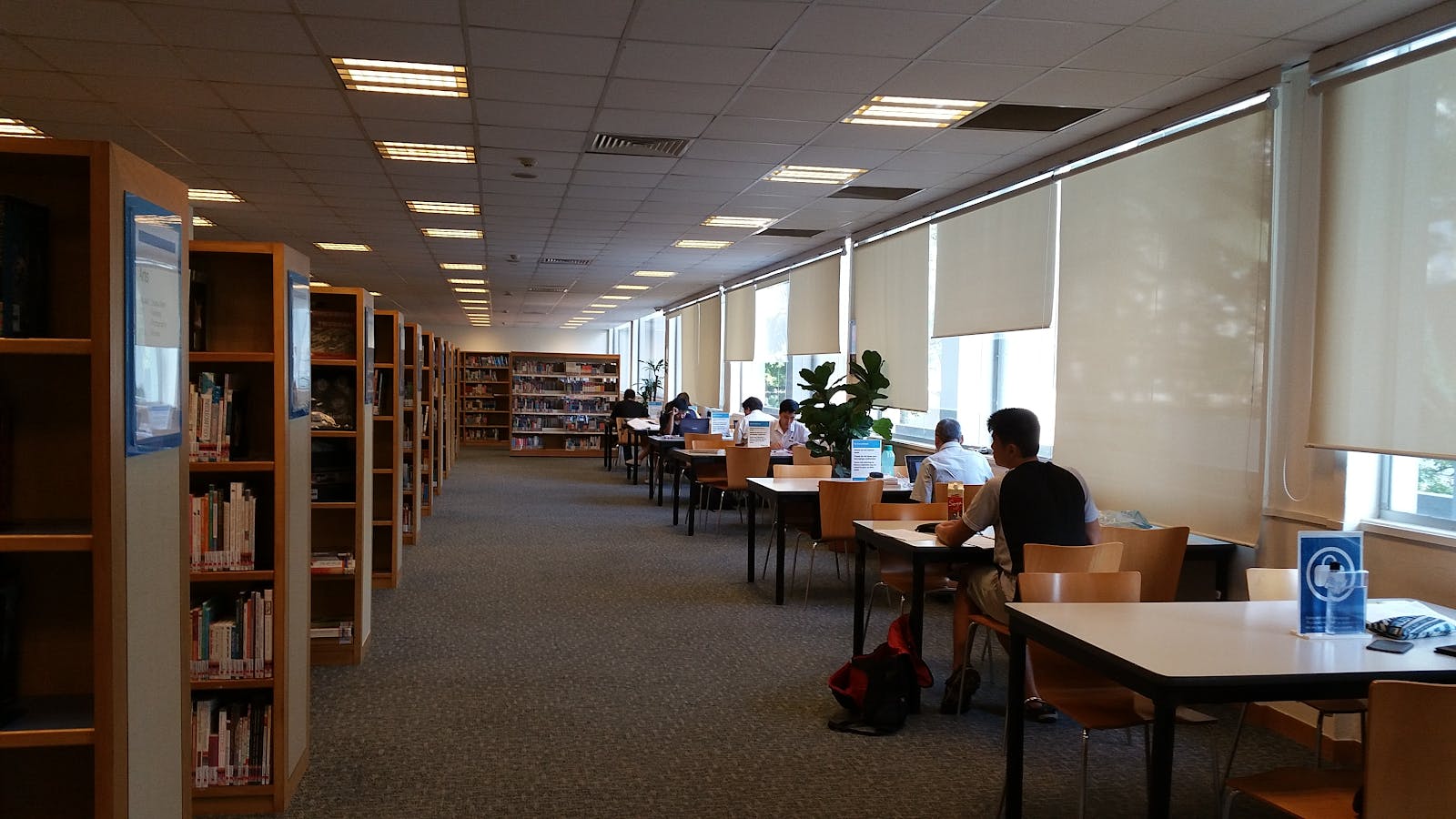 Queenstown Public Library is within a short walking distance from SkyOasis @ Dawson – approximately 500 metres away. This can be a unique selling point for book lovers out there! Not just a usual library, Queenstown Public Library also offers numerous interesting programmes such as Community in Bloom project and regular movie screenings. 
Parks Near SkyOasis @ Dawson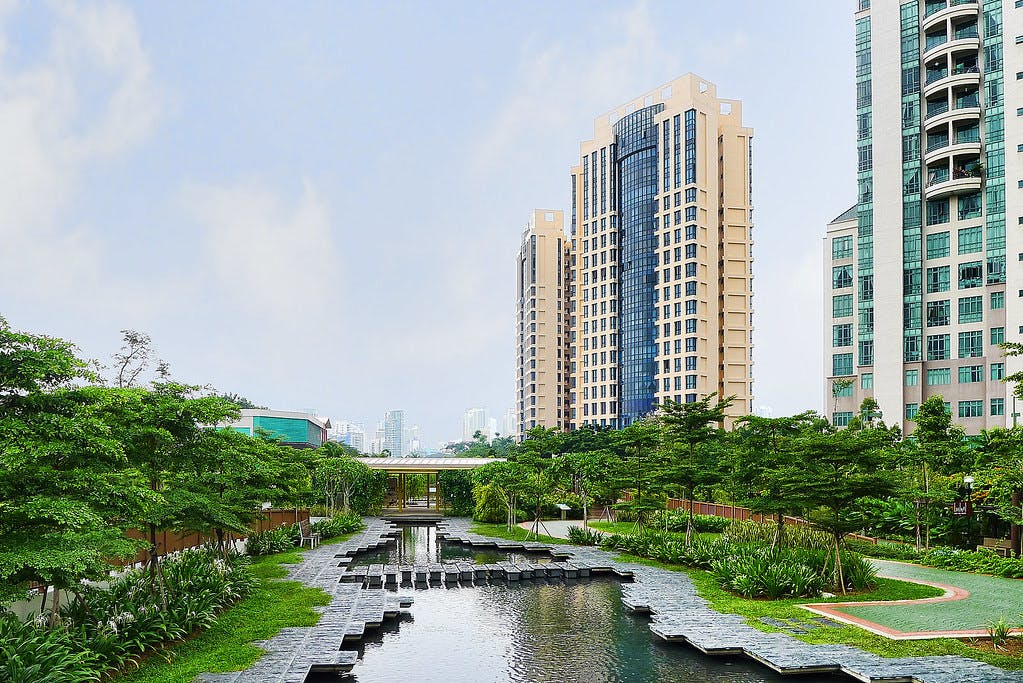 Open to the public, the sky terraces at the 14th and 35th storeys of some residential blocks serve as ideal spots for quiet contemplation. In addition, the rooftop garden and the community garden at SkyOasis offer an additional venue where you can relax and unwind. For more recreational options, you can also stroll, cycle, or rollerblade along the adjacent Alexandra Canal Linear Park.
Alexandra Canal Linear Park features a vast array of fitness equipment for children and adults. It is also a park connector linking Commonwealth Ave to Tanglin Road, thus offering you seamless connectivity along with its abundant greenery. 
Places of Worship Near SkyOasis @ Dawson
It is quite easy to find a place of worship around SkyOasis @ Dawson. Churches, mosques, and temples, including Buddhist, Taoist, and Hindu temples, are within a 2-kilometre radius of the HDB complex. The nearest is Queenstown Baptist Church (500m), which has been serving the community since the 1950s. It is a family church with services intended for children, adults, and the elderly.
Here is a list of places of worship near SkyOasis:
Queenstown Baptist Church (500m)
Church of the Good Shepherd (550m)
Masjid Mujahidin (750m)
Tiong Ghee Temple (950m)
Kwan Yam Theng Buddist Temple (1km)
Masjid Jamek Queenstown (1.3km)
Sri Muneeswaran Temple (1.3km)
Church of God Singapore (1.4km)
Immanuel Christian Church (1.5km)
Lin Shan Temple (1.5km)
Grace Assembly of God Tanglin (1.6km)
Masjid Hang Jebat (1.9km)
Hospitals Near SkyOasis @ Dawson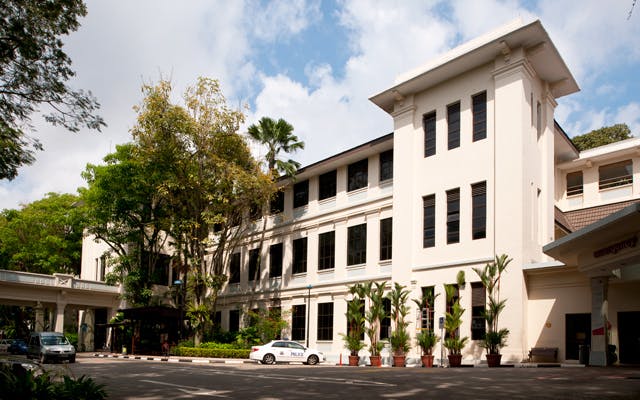 Alexandra Hospital is situated just 2 kilometres from SkyOasis @ Dawson. It is a full-facility hospital that is open 24 hours a day with a capacity of 326 beds. It is also the first integrated General Hospital in Singapore, so you can expect one-stop comprehensive medical care from acute, and subacute to rehabilitative settings in Alexandra Hospital. 
Suppose you prefer smaller medical facilities to treat your condition, several clinics around SkyOasis @ Dawson can be an option – Dawson Medical Clinic (600m) and Alexandra Family Clinic & Surgery (800m) are among the nearest ones.