Choose MRT stations
Choose Districts
Choose Area
Choose HDB towns
Choose Schools
Choose by Travel time
Get alerts
0 sqft
250 sqft
500 sqft
750 sqft
1,000 sqft
1,250 sqft
1,500 sqft
1,750 sqft
2,000 sqft
2,250 sqft
2,500 sqft
2,750 sqft
3,000 sqft
3,250 sqft
3,500 sqft
3,750 sqft
4,000 sqft
4,250 sqft
4,500 sqft
4,750 sqft
5,000 sqft
5,250 sqft
5,500 sqft
5,750 sqft
6,000 sqft
6,250 sqft
6,500 sqft
6,750 sqft
7,000 sqft
7,250 sqft
7,500 sqft
7,750 sqft
8,000 sqft
8,250 sqft
8,500 sqft
8,750 sqft
9,000 sqft
9,250 sqft
9,500 sqft
9,750 sqft
Any sqft
250 sqft
500 sqft
750 sqft
1,000 sqft
1,250 sqft
1,500 sqft
1,750 sqft
2,000 sqft
2,250 sqft
2,500 sqft
2,750 sqft
3,000 sqft
3,250 sqft
3,500 sqft
3,750 sqft
4,000 sqft
4,250 sqft
4,500 sqft
4,750 sqft
5,000 sqft
5,250 sqft
5,500 sqft
5,750 sqft
6,000 sqft
6,250 sqft
6,500 sqft
6,750 sqft
7,000 sqft
7,250 sqft
7,500 sqft
7,750 sqft
8,000 sqft
8,250 sqft
8,500 sqft
8,750 sqft
9,000 sqft
9,250 sqft
9,500 sqft
9,750 sqft
Any year
1961
1962
1963
1964
1965
1966
1967
1968
1969
1970
1971
1972
1973
1974
1975
1976
1977
1978
1979
1980
1981
1982
1983
1984
1985
1986
1987
1988
1989
1990
1991
1992
1993
1994
1995
1996
1997
1998
1999
2000
2001
2002
2003
2004
2005
2006
2007
2008
2009
2010
2011
2012
2013
2014
2015
2016
2017
2018
2019
2020
2021
2022
2023
2024
2025
Any year
1961
1962
1963
1964
1965
1966
1967
1968
1969
1970
1971
1972
1973
1974
1975
1976
1977
1978
1979
1980
1981
1982
1983
1984
1985
1986
1987
1988
1989
1990
1991
1992
1993
1994
1995
1996
1997
1998
1999
2000
2001
2002
2003
2004
2005
2006
2007
2008
2009
2010
2011
2012
2013
2014
2015
2016
2017
2018
2019
2020
2021
2022
2023
2024
2025
Any
101
201
301
401
501
601
701
801
901
1001
1101
1201
1301
1401
1501
1601
1701
1801
1901
Any
101
201
301
401
501
601
701
801
901
1001
1101
1201
1301
1401
1501
1601
1701
1801
1901
0 sqft
250 sqft
500 sqft
750 sqft
1,000 sqft
1,250 sqft
1,500 sqft
1,750 sqft
2,000 sqft
2,250 sqft
2,500 sqft
2,750 sqft
3,000 sqft
3,250 sqft
3,500 sqft
3,750 sqft
4,000 sqft
4,250 sqft
4,500 sqft
4,750 sqft
5,000 sqft
5,250 sqft
5,500 sqft
5,750 sqft
6,000 sqft
6,250 sqft
6,500 sqft
6,750 sqft
7,000 sqft
7,250 sqft
7,500 sqft
7,750 sqft
8,000 sqft
8,250 sqft
8,500 sqft
8,750 sqft
9,000 sqft
9,250 sqft
9,500 sqft
9,750 sqft
Any sqft
250 sqft
500 sqft
750 sqft
1,000 sqft
1,250 sqft
1,500 sqft
1,750 sqft
2,000 sqft
2,250 sqft
2,500 sqft
2,750 sqft
3,000 sqft
3,250 sqft
3,500 sqft
3,750 sqft
4,000 sqft
4,250 sqft
4,500 sqft
4,750 sqft
5,000 sqft
5,250 sqft
5,500 sqft
5,750 sqft
6,000 sqft
6,250 sqft
6,500 sqft
6,750 sqft
7,000 sqft
7,250 sqft
7,500 sqft
7,750 sqft
8,000 sqft
8,250 sqft
8,500 sqft
8,750 sqft
9,000 sqft
9,250 sqft
9,500 sqft
9,750 sqft
$0
$100 psf
$200 psf
$300 psf
$400 psf
$500 psf
$600 psf
$700 psf
$800 psf
$900 psf
$1,000 psf
$1,100 psf
$1,200 psf
$1,300 psf
$1,400 psf
$1,500 psf
$1,600 psf
$1,700 psf
$1,800 psf
$1,900 psf
$2,000 psf
$2,100 psf
$2,200 psf
$2,300 psf
$2,400 psf
$2,500 psf
$2,600 psf
$2,700 psf
$2,800 psf
$2,900 psf
$3,000 psf
$3,100 psf
$3,200 psf
$3,300 psf
$3,400 psf
$3,500 psf
$3,600 psf
$3,700 psf
$3,800 psf
$3,900 psf
$4,000 psf
$4,100 psf
$4,200 psf
$4,300 psf
$4,400 psf
$4,500 psf
$4,600 psf
$4,700 psf
$4,800 psf
$4,900 psf
Any PSF
$100 psf
$200 psf
$300 psf
$400 psf
$500 psf
$600 psf
$700 psf
$800 psf
$900 psf
$1,000 psf
$1,100 psf
$1,200 psf
$1,300 psf
$1,400 psf
$1,500 psf
$1,600 psf
$1,700 psf
$1,800 psf
$1,900 psf
$2,000 psf
$2,100 psf
$2,200 psf
$2,300 psf
$2,400 psf
$2,500 psf
$2,600 psf
$2,700 psf
$2,800 psf
$2,900 psf
$3,000 psf
$3,100 psf
$3,200 psf
$3,300 psf
$3,400 psf
$3,500 psf
$3,600 psf
$3,700 psf
$3,800 psf
$3,900 psf
$4,000 psf
$4,100 psf
$4,200 psf
$4,300 psf
$4,400 psf
$4,500 psf
$4,600 psf
$4,700 psf
$4,800 psf
$4,900 psf
$0
$100 psf
$200 psf
$300 psf
$400 psf
$500 psf
$600 psf
$700 psf
$800 psf
$900 psf
$1,000 psf
$1,100 psf
$1,200 psf
$1,300 psf
$1,400 psf
$1,500 psf
$1,600 psf
$1,700 psf
$1,800 psf
$1,900 psf
$2,000 psf
$2,100 psf
$2,200 psf
$2,300 psf
$2,400 psf
$2,500 psf
$2,600 psf
$2,700 psf
$2,800 psf
$2,900 psf
$3,000 psf
$3,100 psf
$3,200 psf
$3,300 psf
$3,400 psf
$3,500 psf
$3,600 psf
$3,700 psf
$3,800 psf
$3,900 psf
$4,000 psf
$4,100 psf
$4,200 psf
$4,300 psf
$4,400 psf
$4,500 psf
$4,600 psf
$4,700 psf
$4,800 psf
$4,900 psf
Any PSF
$100 psf
$200 psf
$300 psf
$400 psf
$500 psf
$600 psf
$700 psf
$800 psf
$900 psf
$1,000 psf
$1,100 psf
$1,200 psf
$1,300 psf
$1,400 psf
$1,500 psf
$1,600 psf
$1,700 psf
$1,800 psf
$1,900 psf
$2,000 psf
$2,100 psf
$2,200 psf
$2,300 psf
$2,400 psf
$2,500 psf
$2,600 psf
$2,700 psf
$2,800 psf
$2,900 psf
$3,000 psf
$3,100 psf
$3,200 psf
$3,300 psf
$3,400 psf
$3,500 psf
$3,600 psf
$3,700 psf
$3,800 psf
$3,900 psf
$4,000 psf
$4,100 psf
$4,200 psf
$4,300 psf
$4,400 psf
$4,500 psf
$4,600 psf
$4,700 psf
$4,800 psf
$4,900 psf
Filters
Residential property in Singapore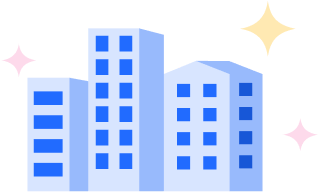 Neighbourhoods
Discover which neighbourhoods in Singapore are the best places to live.
View all
3 Room HDB Flats for Sale in Singapore
Price Range:
S$275,000 - S$2.7 M
Size Range:
113 sqft - 1785 sqft
Searching for a place to start a family or to call your own? Browse the latest 3 Room HDB Flats for Sale in Singapore on 99.co. 3 Room HDB Flats are ideal for young Singaporeans who have just become eligible under the Singles Scheme to purchase a Resale HDB or for those looking to start a young family. 3 Room HDB Flats offer property seekers a level of flexibility when it comes to choosing between cost and spacious living. These units often are spacious enough to accommodate small gatherings which makes it easy for you to invite friends and family over, making it an appealing option.
Make sure to set your preferences on our price range and location filters while searching on 99.co to ease your searching process. Take advantage of the quick filters to focus your search on Verified listings, authentic and available listings, or listing with remote viewing options. Comprehensive information regarding the residential properties such as amenities and transaction history also allows you to compare multiple options efficiently before making your final choice. Start your search now at 99.co and get closer to your dream home!
Frequently asked questions about HDB 3-Room Properties
How big is a 3 room HDB Flat?
3 Room HDB Flats generally range from an average of 60 square metres to 65 square metres. Usually, 3 Room HDB Flats have 2 Bedrooms and 2 Bathrooms.
How much does a 3 room resale HDB flat cost?
3 Room HDB Flats across Singapore have an average resale price of $300,000.
Can I buy a 3 room HDB flat if I'm single?
As a single buyer, the options when it comes to purchasing HDB apartments are just two - a choice between a 2-Room Flexi HDB BTO Flat or a Resale HDB Flat of any size. So if you are single you can buy a 3 room HDB Resale Flat but not a 3 room HDB BTO. Check out our
HDB options for singles in Singapore
What is a 3 room HDB flat?
A 3 room HDB Flat comes with 2 bedrooms, one being the master bedroom with a bathroom attached and a separate bedroom for your children (if you are a family with kids or a young couple planning to have children) 3 room HDB Flats generally have a floor space of 60 square metres.
Shortlist folder is empty
Search for listings to shortlist