Jurong West
Tags:
Quiet
Suburban
Good for kids
Nestled among Lakeside, Boon Lay and Pioneer train station, Jurong West has been labeled as an area of growth in the near future. Besides existing industrial estates, residents can find employment opportunities at the upcoming Wenya Industrial Estate where Google's first data center in Southeast Asia will be housed. With the completion of Lakefront Residences, Lakeville condominium and new housing at Taman Jurong and Hong Kah on top of the existing Parc Vista, The Centris and The Lakeshore apartments, more residents can benefit from shorter commutes to employment opportunities within the vicinity. Educational facilities in the neighborhood include Xingnan Primary School, Frontier Primary School, Rulang Primary School, Juying Secondary School, Jurong Junior College and the Canadian International School. Jurong West is also well equipped with many amenities including Jurong West Stadium, Jurong West Sports Hall and Jurong Lake Park. In the future, a new hawker center, polyclinic and nursing home will be built to better serve the growing needs of residents.
Summary
Located in what was once considered the far west of residential Singapore, Jurong West has grown and evolved over the decades into an estate similar to its neighbouring zones. Having been Singapore's largest manufacturing hub since independence, Jurong West is now the largest town in the western region of Singapore, and home to almost 300,000 residents.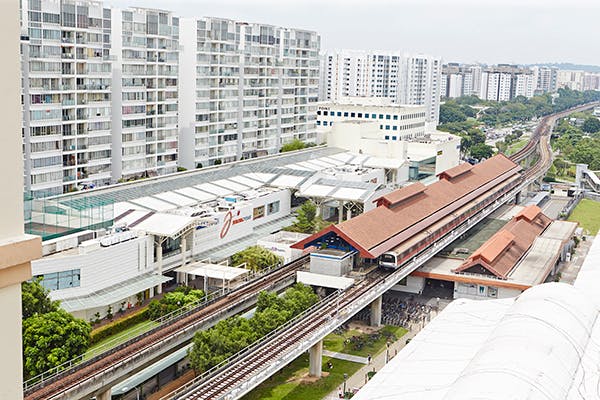 Once a landscape of low hills and swamps, the primary inhabitants of Jurong West were wildlife, with little human interaction thanks to the rampant presence of crocodiles. Following the development of Boon Lay, Taman Jurong and Hong Kah by the late 1960s, Jurong West soon followed suit, filling the swamps with material from the hilly grounds, levelling the area to make it suitable for urban cultivation.
In the 1970s, housing was developed for the workers and contractors working in the industrial spaces adjacent to Jurong West. Bordered by Tengah, Jurong East, Boon Lay, Pioneer, and the Western Water Catchment, Jurong West's residential potential has been heavily explored in the last two decades, being furthered with the Jurong west Extension. 
The developmental phase of Jurong is far from over with the Jurong Lake District's (JLD) and Jurong Innovation District's (JID), and Tuas Port's launched just on the horizon. These new features will not only see Jurong West's transition into Singapore's second Central Business District (CBD), but also test new urban solutions and infrastructure meant to forge a more pleasant working and living experience.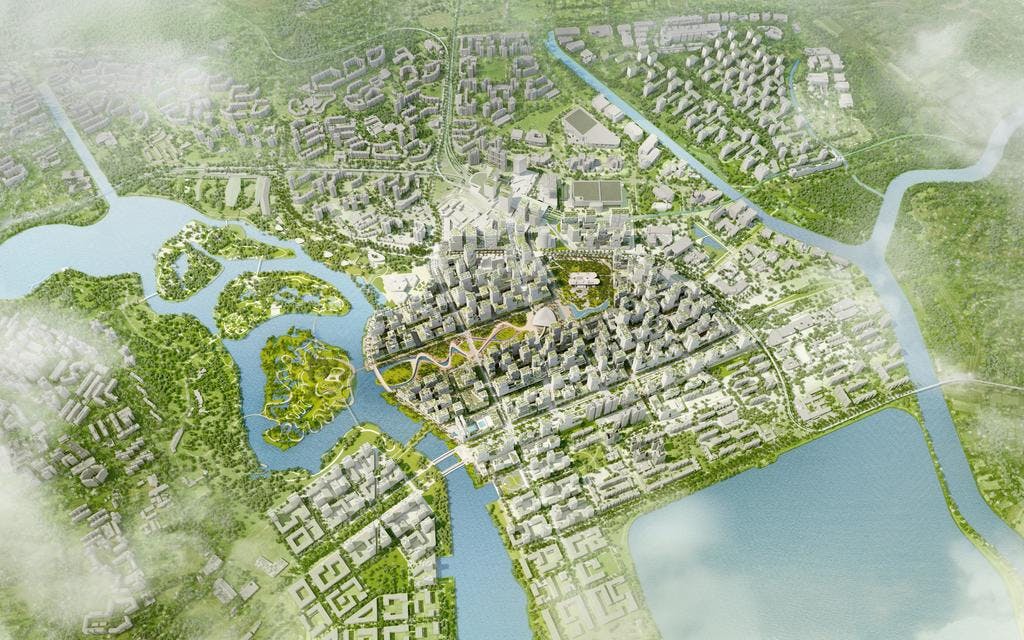 At 360 hectares, the Jurong Lake District will also be the largest mixed-use business district beyond the current city district. JLD will offer housing, commercial spaces, lifestyle amenities and an abundant restoration nature spaces with complementary leisure and recreational clusters around Jurong Lake to leverage on the area's unique lakeside and garden setting.
Though not as popular or as accessible as its to-the-east counterpart, Jurong East, Jurong West eventually saw extensive development in its accessibility and transportation options. As part of the Jurong West New Town developmental efforts, the precinct saw the construction of not one, but three MRT stations.
Development of the estate has been a continuous process with a two-station extension in 2009. These new stations, Pioneer and Joo Koon, were part of the Pioneer planning area, a new residential development area bordering Jurong West. In addition to the Lakeside and Boon Lay MRT stations, Pioneer MRT station is also easily accessible by residents of Jurong West.
A total of four MRT lines are projected to serve the district by 2035 with six stations connecting to the Jurong Innovation District, increasing accessibility to and from the zone.
Jurong West - Stay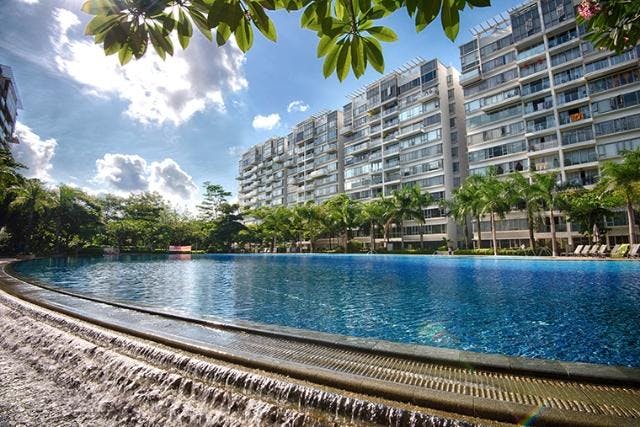 Like all of Singapore's residential-driven development zones, Jurong West's development was initiated with the establishment of HDB apartment buildings as well. Starting in the 1970s, Jurong West's development was more inclusive of residents outside that of workers and their families. This set the foundation for the modern-day heartland that Jurong West and its neighbouring estates have become. Some popular developments include BTO residential projects Jurong West Jewel and Boon Lay Glade. 
With Jurong West's rapid urbanisation and the road to becoming Singapore's second Central Business District, the establishment of condominiums in the area was inevitable. Today, multiple private condominiums stand in the region from the traditional estate like Lakeshore Condominium, Lakeville Condo, and The Floravale to unique integrated residential projects such as The Centris, which is integrated into Jurong Point Shopping Centre. As part of the shopping mall, The Centris is just across Boon Lay MRT station, with the bus interchange within the mall's structure.
Jurong West - Eat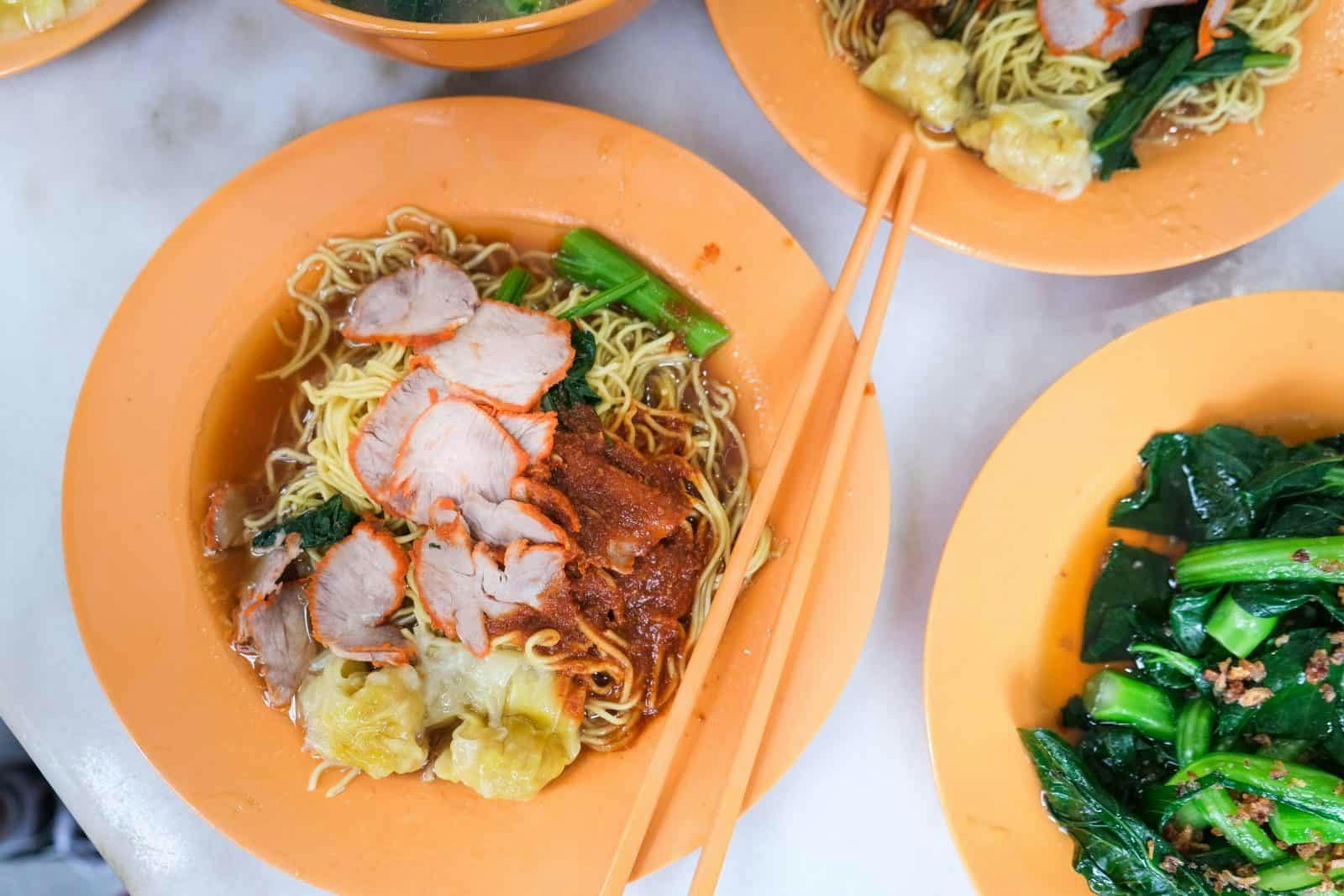 Despite the bustle that the fast-developing Jurong West area provides, the heartlands have been home to some very long-standing food establishments and stalls that have taken the time to master their craft and their dishes. Some of the food courts in Jurong West house many of such stalls, who tend to sell just the one perfected dish. Here, 99.co has put together a list of some of these top food spots of Jurong West, definitely worth a visit.
Heng Huat at Boon Lay Place Food Village is a stall renowned for its boneless duck noodles. At $3.50, you can buy yourself a sizeable serving of noodles with black sauce and slices of duck that could melt into your mouth. 
Popular amongst NTU students for its proximity to the school is 2211 Mookata at Jurong West Street 91. Barbecue many types of meat on your very own skillet by purchasing food by the skewer. Seafood, meat, and vegetables are all available from $1.90, coated in the stall's signature marinade.
Jurong West 505 Food Centre is one of the food centres with many well-loved specialty stalls. Kok Kee Wanton Mee is said to have attained "legendary" status amongst west-siders for its lard-based sauce, eggy noodles, and chilli with a real kick. The food centre also has many other popular choices like Bukit Timah Fried White Carrot Cake, Traditional Hakka Lui Cham and Na Bao Wan, which is known for their fried meatballs with fried bee hoon. 
Other big brand options like Yole and Carl's Jr. are also available here, making Jurong Point one of the few locations with the burger joint still operating.
Jurong West - Drink
Cafes and drink spots are also something that Jurong West does not fall short of. 
Jurong West Street 41 has two popular cafes, both of which specialise in full-flavoured coffee experiences. Run down the list on Time Table Cafe's specialty coffee menu, and maybe land on a Brazilian Cerrado. If not, head to Yup Coffee & Gelato for coffee with dessert, where a first sip will leave you nodding "yup" with satisfaction. 
Jurong West - Shop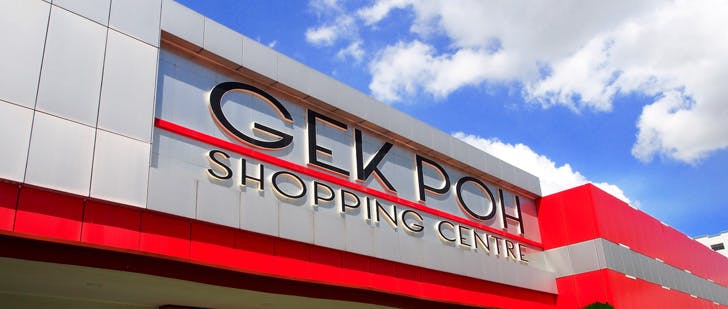 Visit the heartland malls in Jurong West which are sure to foster a sense of community. The four-storeyed Pioneer Mall can satisfy essential needs, with amenities like a Giant Supermarket and a pharmacy. Gek Poh Shopping Centre has a cute book exchange corner,  along with tuition centres and a Prime Supermarket which often holds recycling initiatives. 
Taman Jurong Shopping Centre is the go-to place in Jurong West for shopping with no frills and only cheap deals. Items like bags, footwear, clothing, and food are all on sale at the centre for ridiculous prices. Shop at the NTUC Fairprice while you allow your children to roam at one of eight leisure and entertainment shops for kids. These entertainment shops are remnants of the good ol' days, as the type of shop where one could purchase a chapteh or a fake rubber cockroach.
For a more holistic shopping experience, visit Jurong Point right next to Boon Lay MRT Station. The gargantuan mall has numerous storefronts to shop till you drop from. You can also venture a few stops down toward Jurong East MRT Station and shop from the myriad of megamalls, including IMM, JEM, Westgate, and Jcube.
Jurong West - Play
Jurong's originally rural location made it an ideal spot for nature parks, especially those that catered to the accommodation of wildlife. Once home to multiple such parks, including a crocodile farm, all that currently remains is the Jurong Bird Park. A tourism and education staple for nearly 50 years, the Jurong Bird Park's time in Jurong is limited with an upcoming relocation to Mandai due to the rising residential population of the district.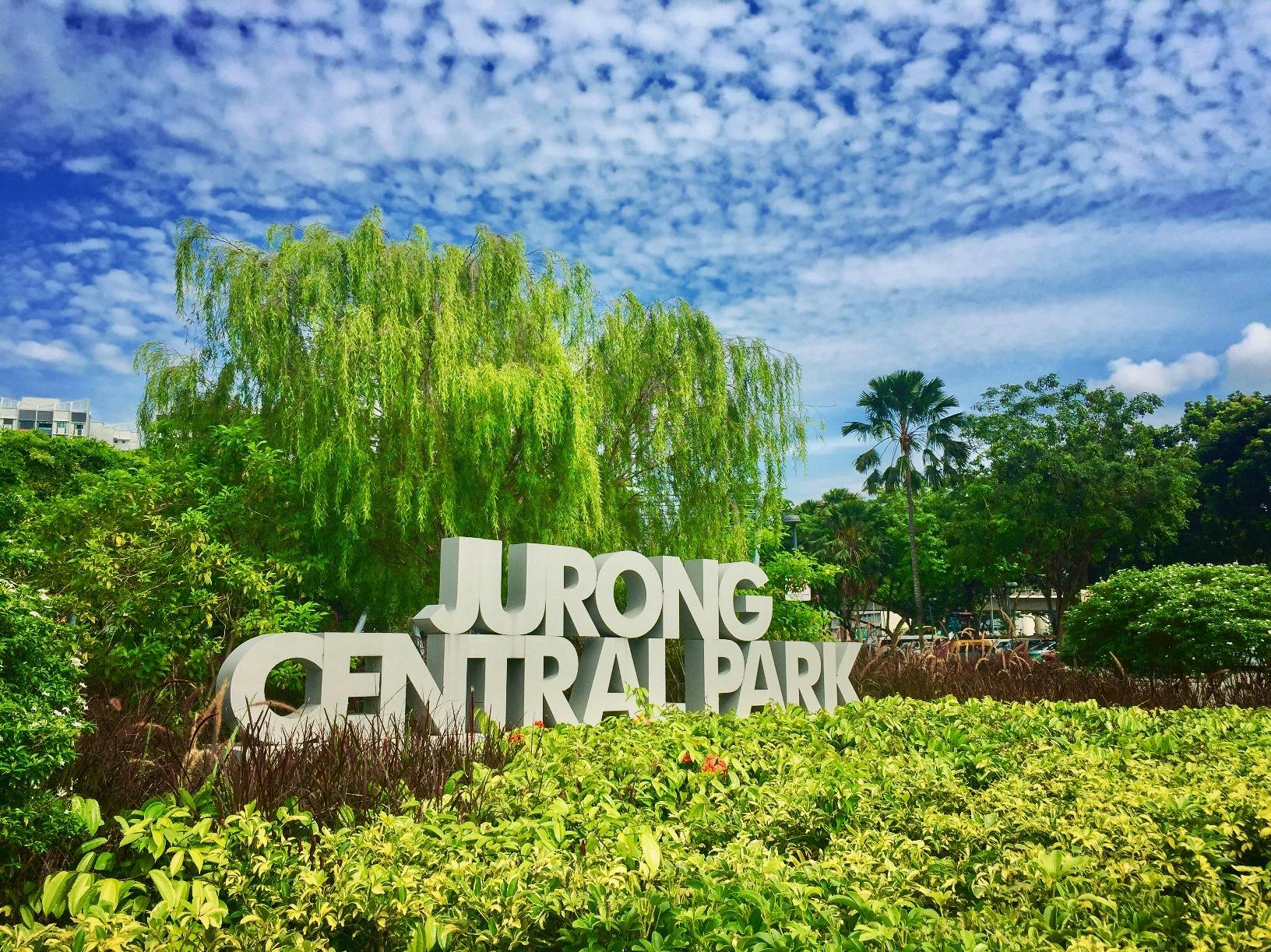 Jurong's penchant for wildlife, however, is retained by Jurong Central Park. An expansive wetland, it is also home to native flora and fauna such as frogs, butterflies, and insects. But more popular as the life-sized board games. With family favourites and classics such as Snakes 'n' Ladders and Ludo, as well as a dice tower, the park is a unique attraction to the young and old.
Jurong West's pedestrian accessibility is also enhanced thanks to the Jurong West Park Connector which links Jurong Central Park to Jurong Lake Gardens and Yunnan Park to form a part of the Western Adventure Loop, linking visitors to nature reserves, other park connectors, and parks.
Situated within the boundaries of Boon Lay, and bordering Jurong Central Park is the SAFRA Clubhouse, Jurong branch. The Singapore Armed Forces Reservist Association's (SAFRA) clubhouse for National Service Men offers amenities for leisure and sport with darts bars, bowling alleys, and even a swimming pool alongside a row of chalets.
In addition to the parks featuring, community centres such as Gek Poh Ville CC organise football match screenings, community-organised activities, sightseeing tours for cheap.
Jurong West - Learn
Jurong West's surrounding estates' long history of residential estates has led to the formation of multiple educational institutes. Primary schools in the area include Rulang Primary School, Shuqun Primary School, Frontier Primary School, Jurong West Primary School, Juying Primary School, Xingnan Primary School, Pioneer Primary School, Corporation Primary School, Westwood Primary School, and West Grove Primary School
Standard secondary schools include Westwood Secondary School, Boon Lay Secondary School, Jurong West Secondary School, and Juying Secondary School. Also present is the Canadian International School, which is considered to be one of the best international schools in Singapore, and One World International School which offers early learning right up to tertiary education.
Jurong West also has the fortune to have easy access to two public libraries by the National Library Board. The Jurong West Public Library can be found in block 60 Jurong West Central, and the expansive Jurong Regional Library is only a few stops away by train.
Jurong West - Move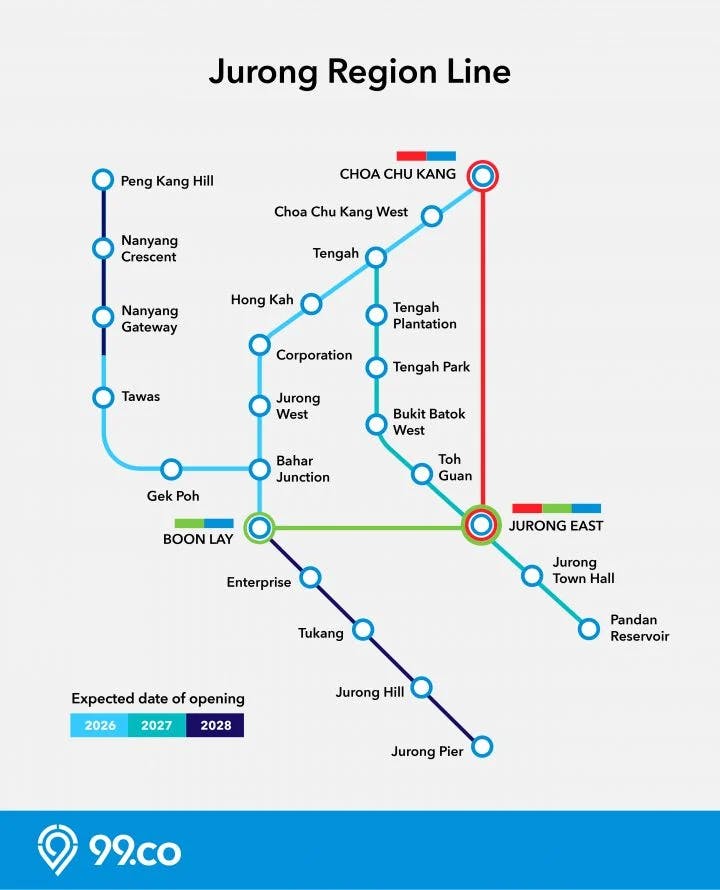 Positioned as a three-station extension, and final instalment of the original plans for the East-West line, MRT stations Chinese Garden, Lakeside and Boon Lay was launched in 1990. Of the three new stations, the latter two were positioned to serve the further developing Jurong West New Town.
With the MRT stations' proximity to Jurong East Interchange, residents of the Jurong West precinct have easy access to the North-South line, as well as transportation to the city by virtue of the East-West line's connection to Raffles Place and City Hall.
Additionally, the upcoming Jurong Region MRT line slated to launch in 2026, will better connect Jurong West residents to the other western zones of Singapore. Additionally, the third stage of the Jurong Region Line will introduce seven new MRT stations to the Jurong West and Boon Lay vicinity. Projected for a 2028 activation, Enterprise MRT station will be located within Jurong West while Tukang, Jurong Hill, and Jurong Pier MRT stations will be on the border of Boon Lay. A further three stations, Nanyang Gateway, Nanyang Crescent, and Peng Kang Hill MRT stations will be set around the Western Water Catchment area.
And for those who are road-bound, accessibility to the city side is a breeze thanks to the close proximity to the AYE, KJE, and PIE. So if trains are not your thing, busses and private transport remain highly functional as well.
Jurong West Public Library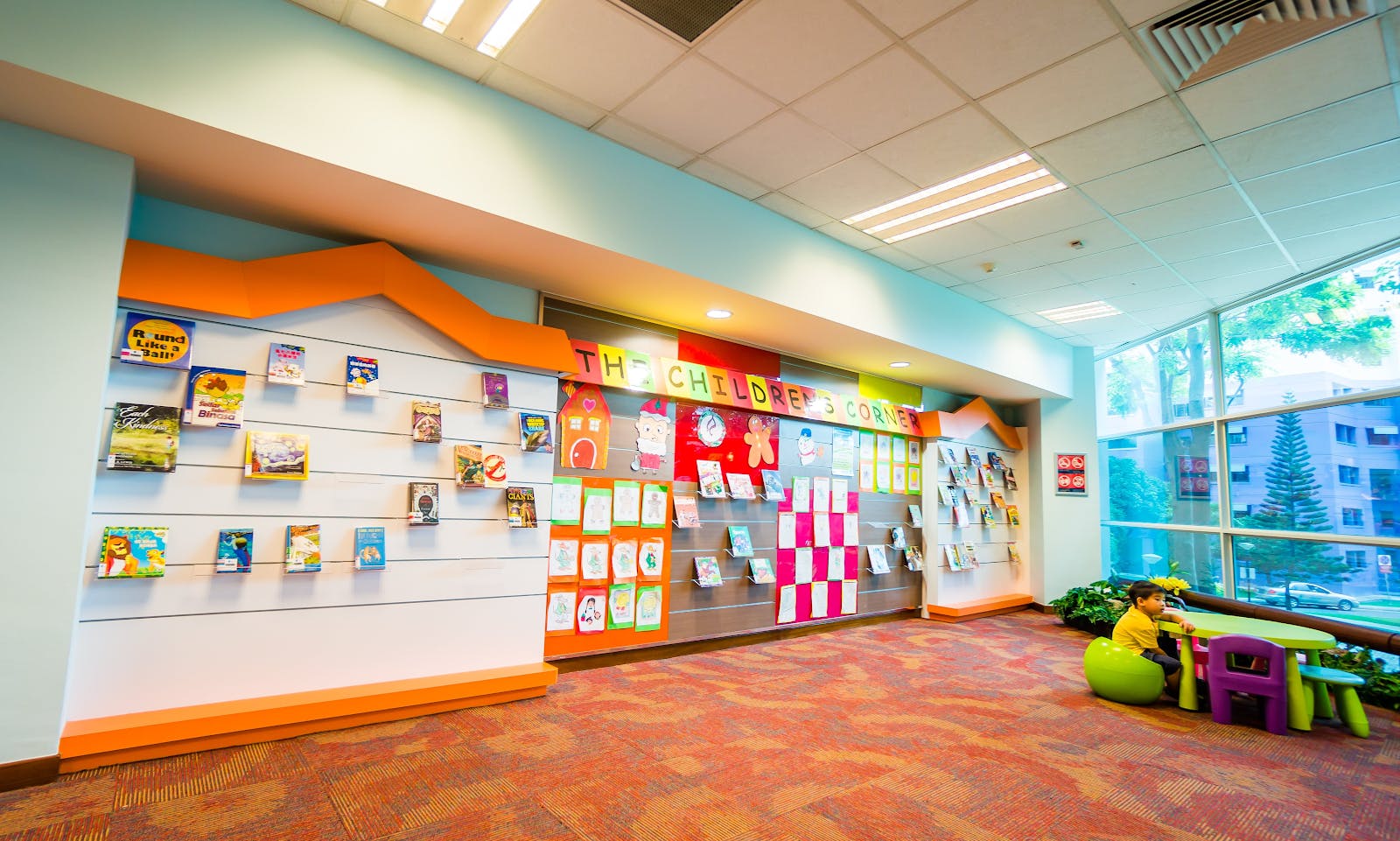 With its relocation to a dedicated community building, Jurong West Public Library brings more convenience to patrons and visitors alike, with integrated services and facilities to its patrons. Jurong West Public Library is the first library to prototype the integration concept with a community centre, whereby users can move from the Community Club to the library on every level without having to leave one establishment in order to enter the other. Level 2 of the library is where the Children's Collection is at. In addition to a wide variety of children books, audio-visual, and magazines, this floor also carries an extensive selection of Parenting collection catering to the needs of parents residing in the community. As for the Adults' Collection, you can find it at level 1 and 2 which carry a wide variety of subjects such as Business, Travel, Recreation, Cookery, Health, and Fitness. Located at level 3 of the library, the Young People's collection has a wide variety of materials suitable for teens aged 13 to 19 years old, including a new Manga collection which was added to the library's extensive collection in 2019.
Jurong West - Parks & Gardens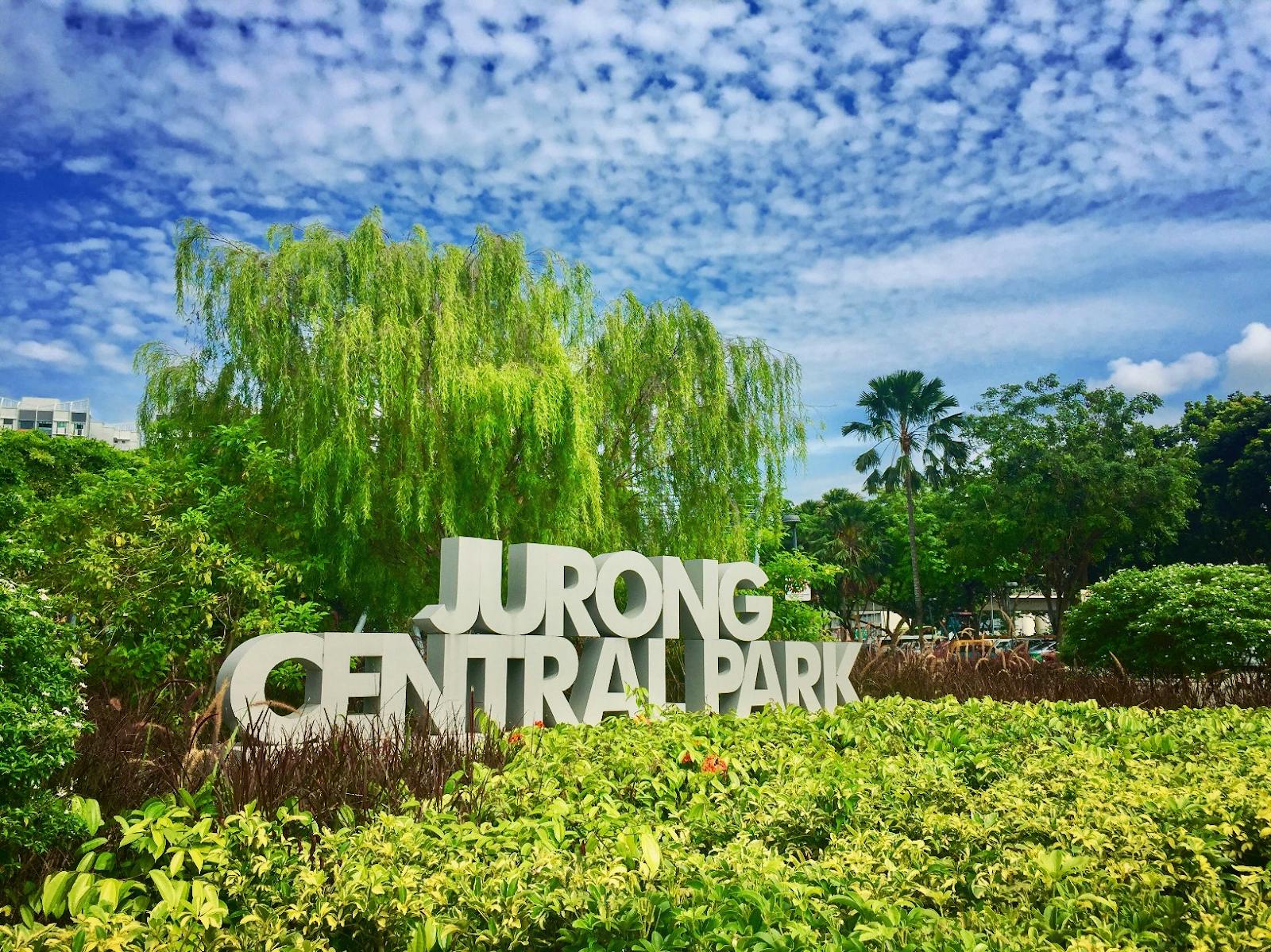 Searching for a park in Jurong West to spend some quality time with your family? Try playing in Singapore's first-ever life-sized board game park! Jurong Central Park offers you and your families countless hours of fun with its unique features. Using greenery, sculpted terrains, various play equipment and a dice tower, the park recreates favourite childhood board games to add a new dimension to the gameplay experience. It allows adult visitors to revisit their childhood and relive their favourite memories while having the best of times with their beloved children in the life-sized Snakes and Ladders playground and Ludo Garden. On top of that, nature lovers can explore and discover the various types of aquatic plants, wildlife species, and dragonflies that thrive in the ponds located in the park. If your idea of family's quality time involved a more active activity, head to Taman Jurong Greens instead. It is a beautiful place to visit and it provides a wide range of recreational and leisure activities. It boasts unique opportunities for those seeking outdoor exercises, a place where you can engage in a sport that blends physical activity, social interaction, and skill development. Other parks in Jurong West worth visiting include Jalan Bahar Parks, Yunnan Park, and Jurong West Park.
Jurong West - Sports Facilities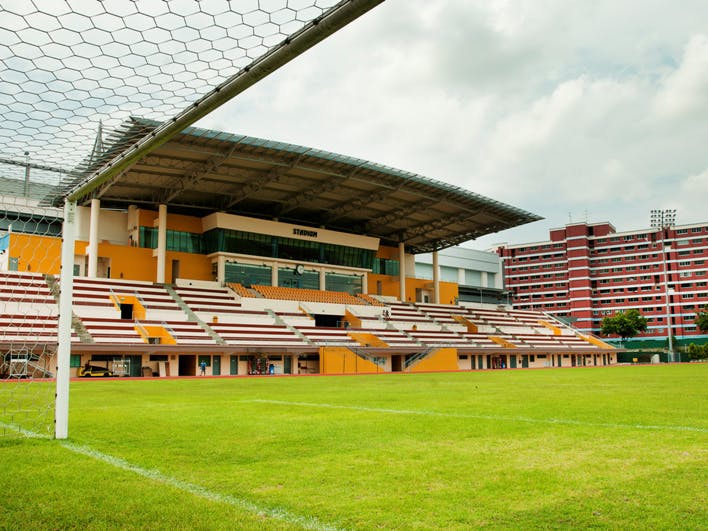 Residents of Jurong West can enjoy the convenience of having the largest integrated sports centre in Singapore. Jurong West Sports Centre is located next to Pioneer MRT station, and it has been able to position itself to be not only a sports centre but also a leisure venue with a range of food and beverage outlets available. The integrated sports centre includes a stadium, a swimming complex, and a sports hall catering to tennis, table tennis, badminton, and inline skating. Additionally, the sports hall contains a gymnasium run by Singapore Sports. The swimming complex is the first in Singapore to feature a sheltered Olympic-sized swimming pool, amongst others such as a teaching pool, jacuzzi, kiddy pool, lazy river, and a water playground. As for the stadium, Jurong West Stadium is currently the home stadium for Young Lions FC. It has a seating capacity of 4,200 with Tampines Rovers FC as its tenant.
Shortlist folder is empty
Search for listings to shortlist