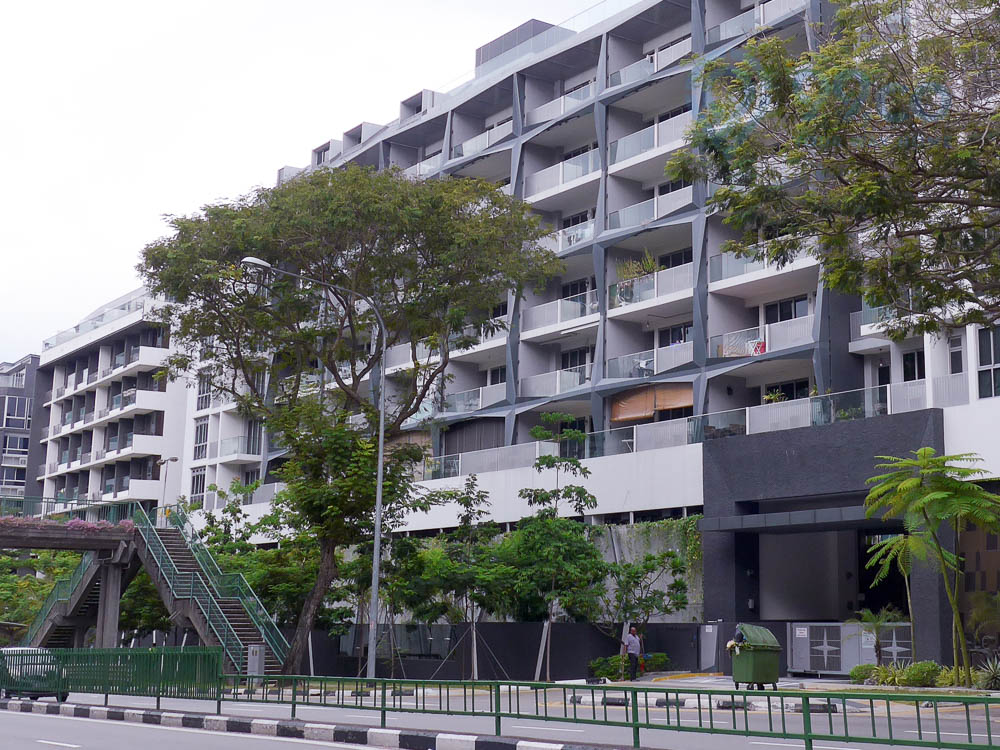 National Development Minister Lawrence Wong has pointed out that, due to factors such as the Additional Buyer's Stamp Duty for developers – property prices may not edge up even with the on-going en bloc fever. While there are still factors that keep property prices down, not least the winding down of the oversupply situation from 2013, buyers should still be wary. There are still many reasons why prices can go up, sooner than expected.
What is keeping prices down?
At present, the twin effect of loan curbs (the Total Debt Servicing Ratio) and the Additional Buyer's Stamp Duty (ABSD) is still holding property prices down.
Regarding the ABSD, we refer to both buyers as well as developers. Buyers are dissuaded from purchasing investment properties (even Singapore citizens pay a hefty seven per cent of the property price, for a second house). At the same time, developers have only five years to complete and sell all units in a development, or risk a multi-million-dollar ABSD tax. This pushes developers to keep costs manageable, as brisk sales are a must.
Another contributing factor, which has been hanging over the market like a cloud of gloom since 2013, is oversupply. While it's fallen over the past four years, there's still a general notion that we have "more than enough" housing, with loads more to come onto the market (when the en bloc sites have been redeveloped).
These factors are often used to claim that, despite the wave of en bloc sales with aggressive bids, property prices probably won't rise.
But we may be underestimating the impact of the en bloc fever
The slew of en bloc sales have introduced potent counterbalancing forces, which do have the potential to cause price hikes despite the aforementioned factors. Some things to note are:
Significantly higher bids by developers

Rising development charges across the board

The spillover effect from new to old properties
We also need to address the fact that the oversupply situation is difficult to quantify, and may be drawing to a close.
Significantly higher bids by developers
Developers are paying around 29 per cent more land, as compared to 2012. And while we'd love to say that's because of huge confidence in the property market, it's not quite the case.
It's simply the result of a huge influx of foreign developers, particularly from China. So far this year, winning bids by these foreign developers have averaged 4.8 per cent higher than the next bidder. By comparison, winning bids by local firms average just 2.5 per cent higher than the next bidder.
Note that the record-breaking bid had this year (the highest in our history) was the billion-dollar Stirling Road plot. It was won by two Chinese developers, Logan Property and the Nanshan Group.
Chinese developers have good reason for doing this. They're currently moving out of China due to government curbs back home, and a growing fear of yuan depreciation. What we're experiencing isn't unique to Singapore – the great Chinese exodus has also impacted countries such as Australia.
Their motives aside, aggressive bidding by foreign firms forces all developers – local or foreign – to pay more for the land they want. And at some point, the 29 per cent premium on land prices must be paid by someone. It either comes in the form of smaller units, or a higher price tag.
Rising Development Charges across the board
Development Charges (DC) are levied on developers, as a tax for projects that increase land value (that invariably includes demolishing old properties to build a new one). You can check out the formula for DCs here.
DCs are reviewed every six months, and the last round raised some eyebrows. We saw the biggest DC hikes since 2007, with rates rising 13.8 per cent on average. The Urban Redevelopment Authority (URA) divides Singapore into 118 sectors when determining DCs; this last review, 116 of them saw increased prices.
The increases ranged from six per cent to 29 per cent, with the highest increases being at Tampines Road, Hougang, Punggol, and Sengkang.
It's not a coincidence that DCs are rising with the en bloc fever; in fact, they may even be an attempt to cool said fever.
Again though, higher DC charges must be borne by someone. Developers, who are already faced with higher land prices and thinner margins, are inclined to transfer the costs right to the buyers.
The spillover effect from new to old properties
New properties and old ones have divergent prices – that doesn't change the fact that prices of the two moves in tandem.
If the prices of new properties rise, perhaps due to DCs and aggressive land bids, it's only a matter of time before older properties see their prices go up as well; and the en-bloc fever just adds fuel to this particular fire.
We also must consider if over-supply is still a continuing factor
As Minister Lawrence Wong himself points out, the supply of housing has shrunk. There are 17,200 up for grabs in Q3 2017, down from 40,000 in 2012.
As for BTO flats, we can't be sure that the abundance of new flats will affect Singapore's private housing market. Many buyers of private housing either can't or won't buy BTO flats anyway.
In short, we don't know if the oversupply – which we've been harping about since 2013 – will be there much longer to contain prices.
Home buyers would do well to avoid assumptions, such as the impossibility of property prices rising again.
Interested to read more about en bloc articles? Check out our pieces on en bloc sales for dummies and the hidden cost of en bloc fever.