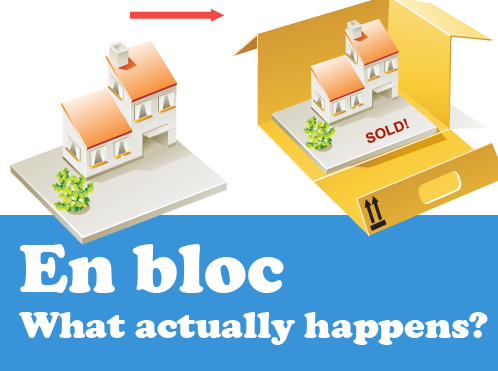 En bloc sales are all the rage right now, but do you understand what actually happens when your property goes up for it? Here are the steps involved:

Starting the en bloc sales process
Pro-tem committee to rally interest
Engaging a property consultant or law firm
Getting the majority vote
Sale by tender
1. 
There are three ways an en bloc process gets started:
The owners collectively decide to sell en bloc, rather than sell their own units individually (common in older properties, where the residents are worried about the lease running down)

A company, such as a asset management fund, approaches the owners with an en bloc offer

A developer (or group of developers working together) approach the owners with an en bloc offer

enbloc sales
Once this occurs, the following steps kick in:
2. 
Pro-tem committee to rally interest
Owners who want to sell will form a pro-tem committee with the aim of rallying support for the en bloc sale.
Note that a pro-tem committee is not the same as the Collective Sale Committee (CSC), which has to represent the en bloc to the Strata Titles Board later. The CSC has three or more representatives, but no more than 14. 
The pro-tem committee, besides rallying others to sell, also puts out feelers to see how likely a collective sale is. This usually means hosting an extraordinary general meeting (EGM) to see if they can reach the 80 or 90 per cent agreement to the en bloc sale (see below).
3. 
Engaging a property consultant and law firm
If there is sufficient interest to go ahead, the pro-tem committee will select a property consultant and a law firm. The main job of the property consultant is to market the property, working with a valuation from an independent valuer. The law firm's job is to draft all legal documentation involved.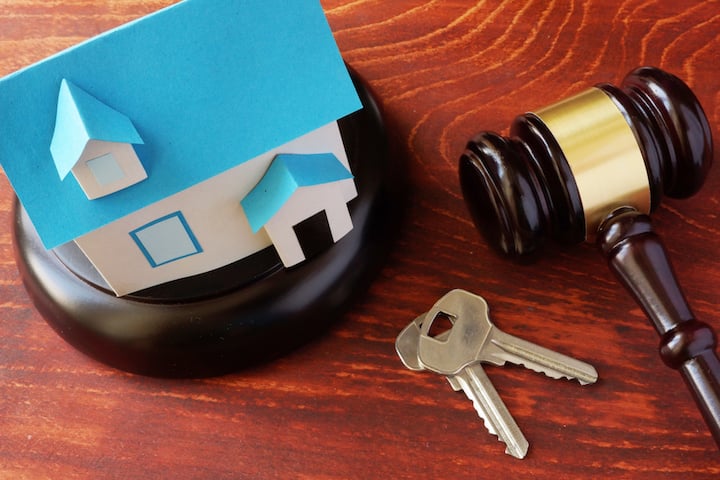 With advice from these professionals, the pro-tem committee will then provide details such as:
Method of Apportionment (MOA) that is fair to all sellers, and explains the distribution of proceeds

Date to deliver vacant possession (when you'd need to leave the property)

Timelines associated with the en bloc process
It's important to pay attention to these details. For example, if there's going to be a whole year between selling the house and getting the sales proceeds, you must put in place plans for interim accommodation if the en bloc happens.
4. 
Getting the majority to say yes
This is the most difficult part. If the property is less than 10 years old, the en bloc will only proceed if 90 per cent of the owners (in both share value and strata value) agree to the sale. If the property is more than 10 years old, the required majority falls to 80 per cent or otherwise.
Note that the required majority is determined by share value, not the literal number of owners. Those who own a bigger share of the property have more votes. It's possible for a handful of owners to outvote many times their number (e.g. a single owner with seven units and a penthouse may outvote 10 other owners).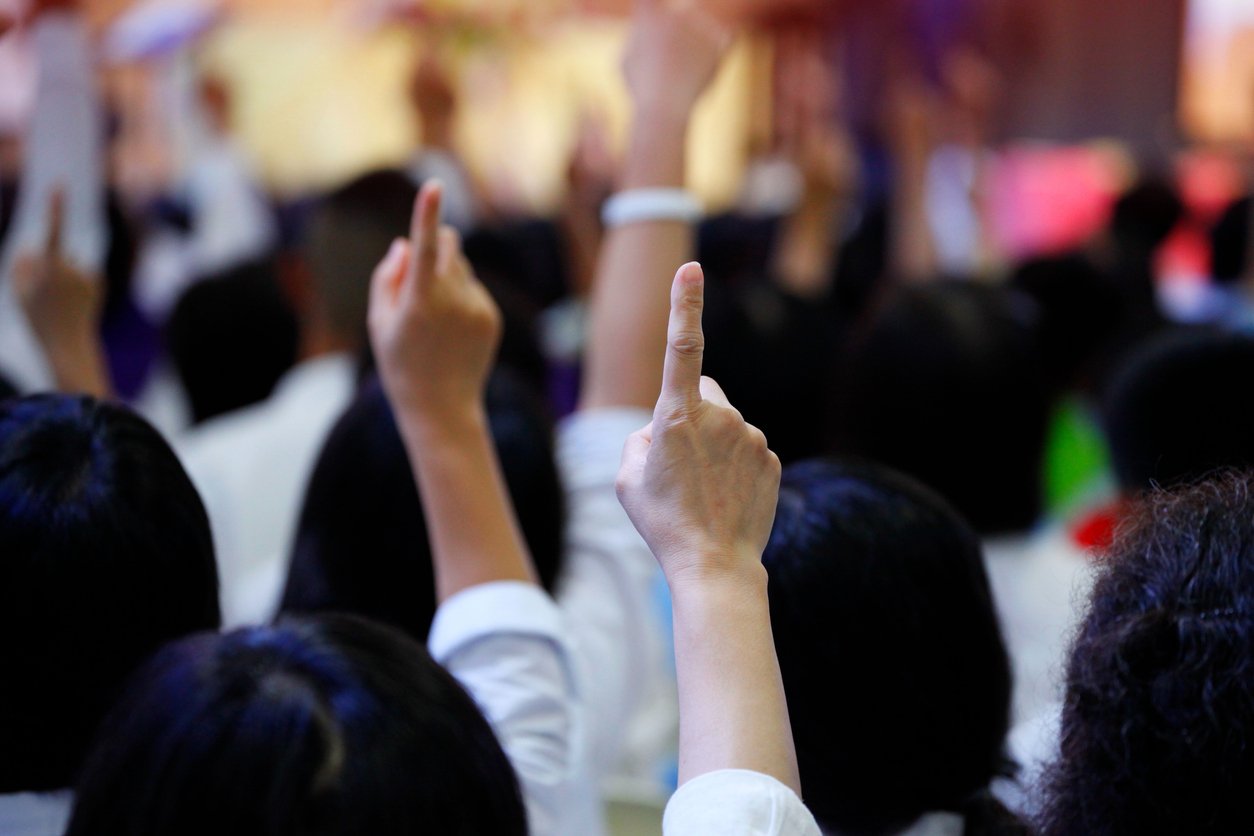 You can check how your share values are determined here.
In general, the most vocal protests will come from owners who have bought the property within the past three years. Note that from March 2017, you must still pay the Seller's Stamp Duty (SSD) for selling the property within three years of your purchase, even if it occurs as an en bloc (before March 2017, SSD must be paid for properties bought within four years).
The SSD is an added tax of 12 per cent of the property value in the first year, eight per cent in the second year, and four per cent on the third year (before March 2017, SSD was payable over four years at 16 per cent, 12 per cent, eight per cent and four per cent). Owners in this situation will almost certainly demand higher sales proceeds to cover such costs.
Recent owners who have spent significant amounts on renovation and have yet to recoup the cost (such as through rental), may also demand a higher pay out before agreeing.
5. 
If the owners initiated the en bloc, the property consultant then handles the sale by tender
Unless there's already an interested buyer, the property then has to be marketed to prospective buyers. The property consultant will handle this phase, which typically takes about three to four months (it really depends on the state of the property market).
Cross your fingers and hope the bids are high.
6. 
Application to the Strata Titles Board (if there's no 100 per cent agreement to sell)
Unless there's a unanimous (100 per cent) decision to sell, an application must be made to the Strata Titles Board by the CSC. At this point, the owners who are still objecting get to present their case to the Board. The Board will then evaluate if these owners are going to suffer a financial loss.
A financial loss is defined as receiving sales proceeds less than what you initially paid for the unit, after deducting related costs. A financial loss does not include making less money than other owners.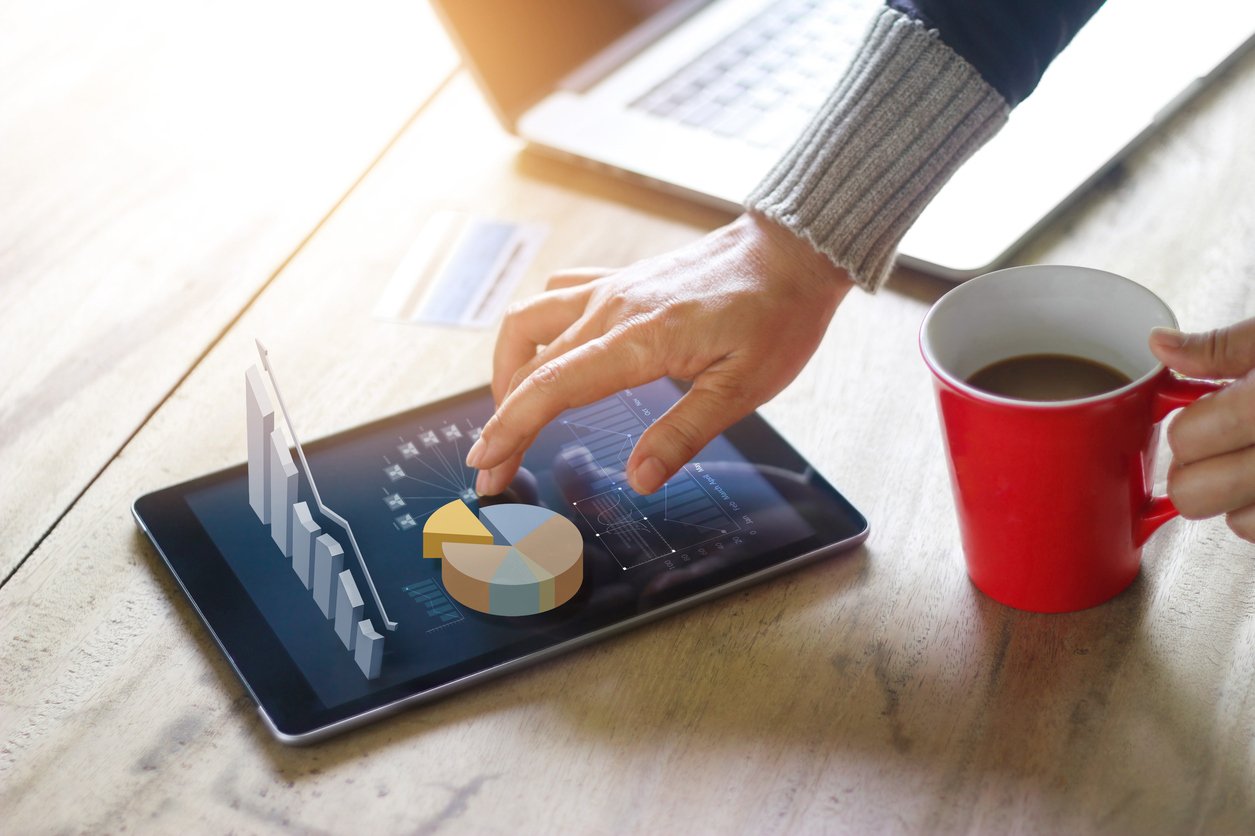 For example, if you bought the unit for $2 million, and the sales proceeds are $1.8 million, that's a financial loss. If you bought the unit for $2 million, and your sales proceeds are $2.2 million whereas everyone else is getting $2.5 million (after costs), that's not a financial loss.
The Board won't accept the en bloc application, if any of the protesting owners would suffer a financial loss.
7. 
If the application is approved by the Strata Title Board, the en bloc takes place according to an agreed-upon timeline
In most cases, owners are given a certain amount of time to vacate the property. Note that if you have tenants, this could mean prematurely terminating their lease and compensating them.
You will get the sales proceeds at the agreed-upon time. Bank bridging loans only span six months. You may need temporary accommodation if it takes longer than that to get your sale proceeds (unless, of course, you can afford to buy another house even before the proceeds come in).
If you found this article interesting, you may want to read more about having your burning questions about en bloc answered and En Bloc Sales – how does it work.

Looking for a new launch condo? Find the home of your dreams today on Singapore's largest property portal 99.co!
*Note: This article was updated on 9 December 2017 for greater clarity, based on feedback from our readers. 
Upcoming Freehold Condo Launch: The Arcady @ Boon Keng
About Ryan Ong
Looking to sell your property?
Whether your HDB apartment is reaching the end of its Minimum Occupation Period (MOP) or your condo has crossed its Seller Stamp Duty (SSD) window, it is always good to know how much you can potentially gain if you were to list and sell your property. Not only that, you'll also need to know whether your gains would allow you to right-size to the dream home in the neighbourhood you and your family have been eyeing.
One easy way is to send us a request for a credible and trusted property consultant to reach out to you.
Alternatively, you can jump onto 99.co's Property Value Tool to get an estimate for free.
If you're looking for your dream home, be it as a first-time or seasoned homebuyer or seller – say, to upgrade or right-size – you will find it on Singapore's fastest-growing property portal 99.co.
Meanwhile, if you have an interesting property-related story to share with us, drop us a message here — and we'll review it and get back to you.
Join our social media communities!
Facebook | Instagram | TikTok | Telegram | YouTube | Twitter