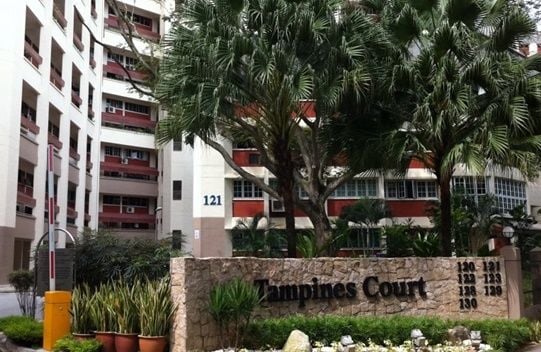 En Bloc Sales – how does it work?
A collective sale, also known as en bloc, is a sale of two or more property units to a single common purchaser. Whilst smaller collective sales often take place, the best-known example is the iconic full-development sales that you come across in newspaper headlines.
Generally speaking, an en bloc sale means that owners, in exchange for collectively parting with their property, are each offered a golden handshake, so to speak. The contentiousness arises from the fact that not everybody has to consent to the deal. As a result, for some, the golden handshake – no matter how golden – is also kind of a slap in the face. 
What's this collective en bloc sale?
You finally found your dream house and life is good. Then someone bulldozes it. They decide to build a proverbial highway through it. While the power of private property is substantial, it is not absolute. Under certain circumstances, the government or property developers can barge in, forcing you to sell your home. In Singapore, the oft-cited way that such takeovers go down is through a collective sale, colloquially known as the – sometimes loved, sometimes dreaded – en bloc sales.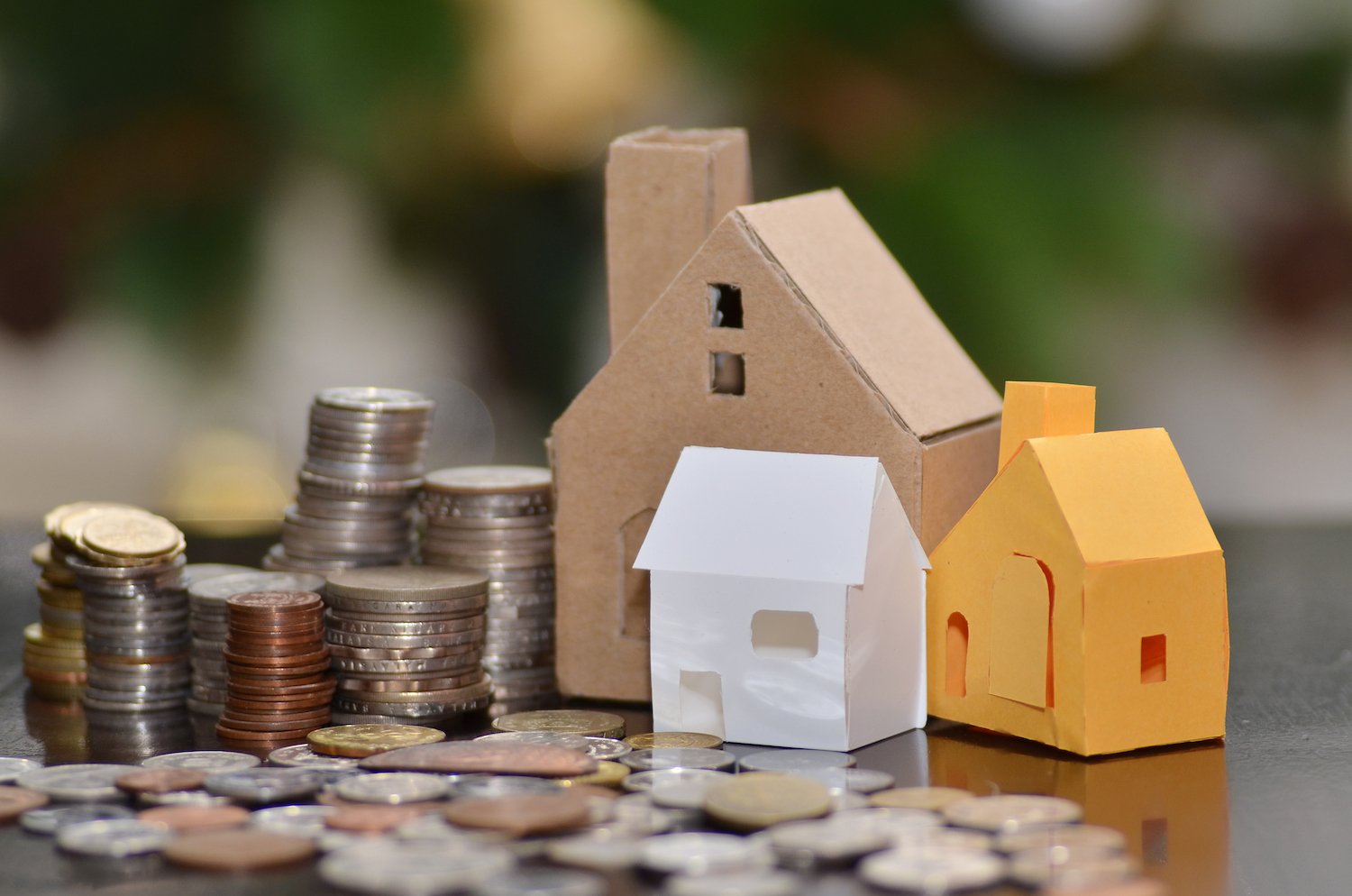 How can your property be sold against your will?
When a development is older than 10 years, at least 80% (90% when it's less than 10 years old) of its residents* must agree to part with their home for the deal to go through. Consequently, in the event that a vast majority – to the tune of 80% of the residents – decide to sell a collective sum of units (including those that are not theirs), then the whole development can be sold.
Important*: The government has altering regulations every few years, most recently in 2007 and 2010. As of today, it is required that the owners holding minimum 80% of share value and 80% of the total strata area concur with the sale. This means that votes are assigned based on the share value rather than number of units owned. Hence, in the event that better valued units are owned by a relatively small number of individuals, then less than 80% of the residents may decide the future of the entire block. 
For more information on how votes are precisely allocated see this guide by the Building and Construction Authority (BCA).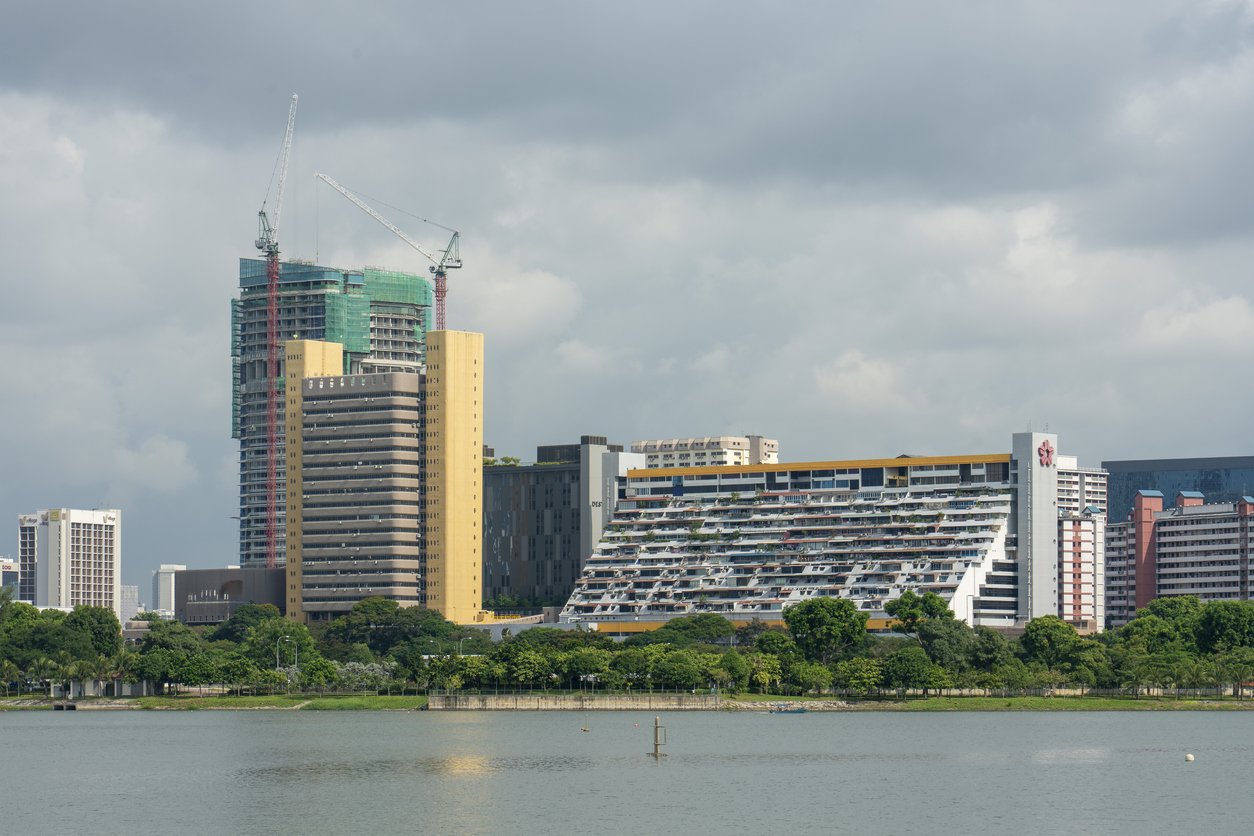 The Rationale of En bloc
In land scarce nations or densely populated cities, neighbourhoods develop at different rates. As time goes, the old will sometimes have to make way for the new. Yet, how about those still living in the old? 
Imagine a scenario where there are no laws regarding collective sales. There would be no way to strong arm anyone to sell their property against their will. A small minority, or even a single individual might refuse to sell, thereby holding back the neighbourhood from progressing. 
To mitigate against such events, the Singapore government has brought into life laws regarding collective sales. They make it not too easy, yet possible for en blocs to occur. The 80% threshold was called into action to find a reasonably fair midway point between respecting private property laws and upholding the common good of neighbourhoods. In practice, it is not easy to get 80% of a development to agree to a collective sale. As such, financial compensations tend to be rather high.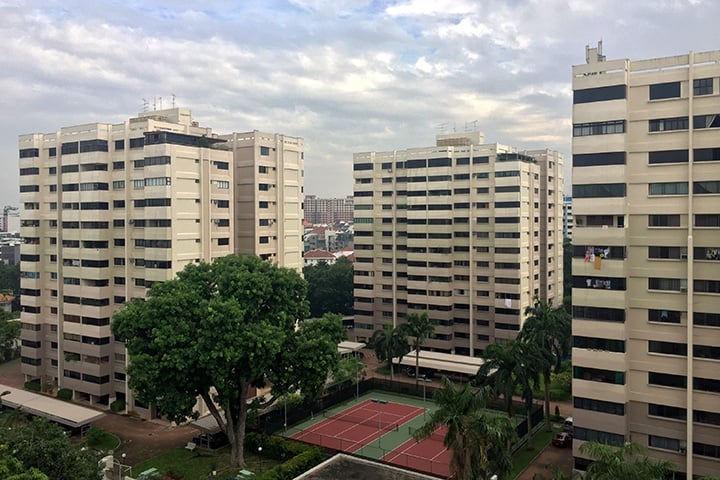 How does an en bloc sale occur?
There are generally three ways that an en bloc can go down. 
Firstly, and most amicably, there may be an opportunity for a greatly lucrative sale. The owners come together and put the whole bloc up for sale to get a better price collectively than they would individually. 
Secondly, an outside buyer may approach a group of owners and negotiate with them to get enough people to vote and sell the whole development. Often, a battle of sorts would ensue. The owners usually end up divided into stay and sell camps. No jokes, these things can get heated!
Thirdly, a company may approach the owners to buy the development. They then sell it to a third party to make a quick profit as middlemen. 
Before the Global Financial Crisis reached the shores of Singapore (and hence before seven rounds of cooling measures were introduced), expected profits were high. The second and third way occurred most often. Indeed buyers were widespread, and prices would often go through the roof. Today, developers are far less willing to make the jump. Quite a few developments have been going en bloc repeatedly, only to be disappointed by the lack of response from potential buyers. 
The Largest en bloc Sales of Singapore
The largest en bloc sales went down back in 2007. Most extraordinarily, 618 apartments of Farrer Court were collectively bought for $1.339 billion. Discounting all overhead costs, it amounted to a handover of $2.122 to $2.238 million per apartment. These sums are especially extraordinary, for these same units changed hands around $500,000 to $600,000 before the collective sales negotiations started. Whilst the previous owners made a hefty profit, the site has been revamped into D'leedon, a behemoth of an apartment complex with more than 1,715 high-end, luxurious, residential units.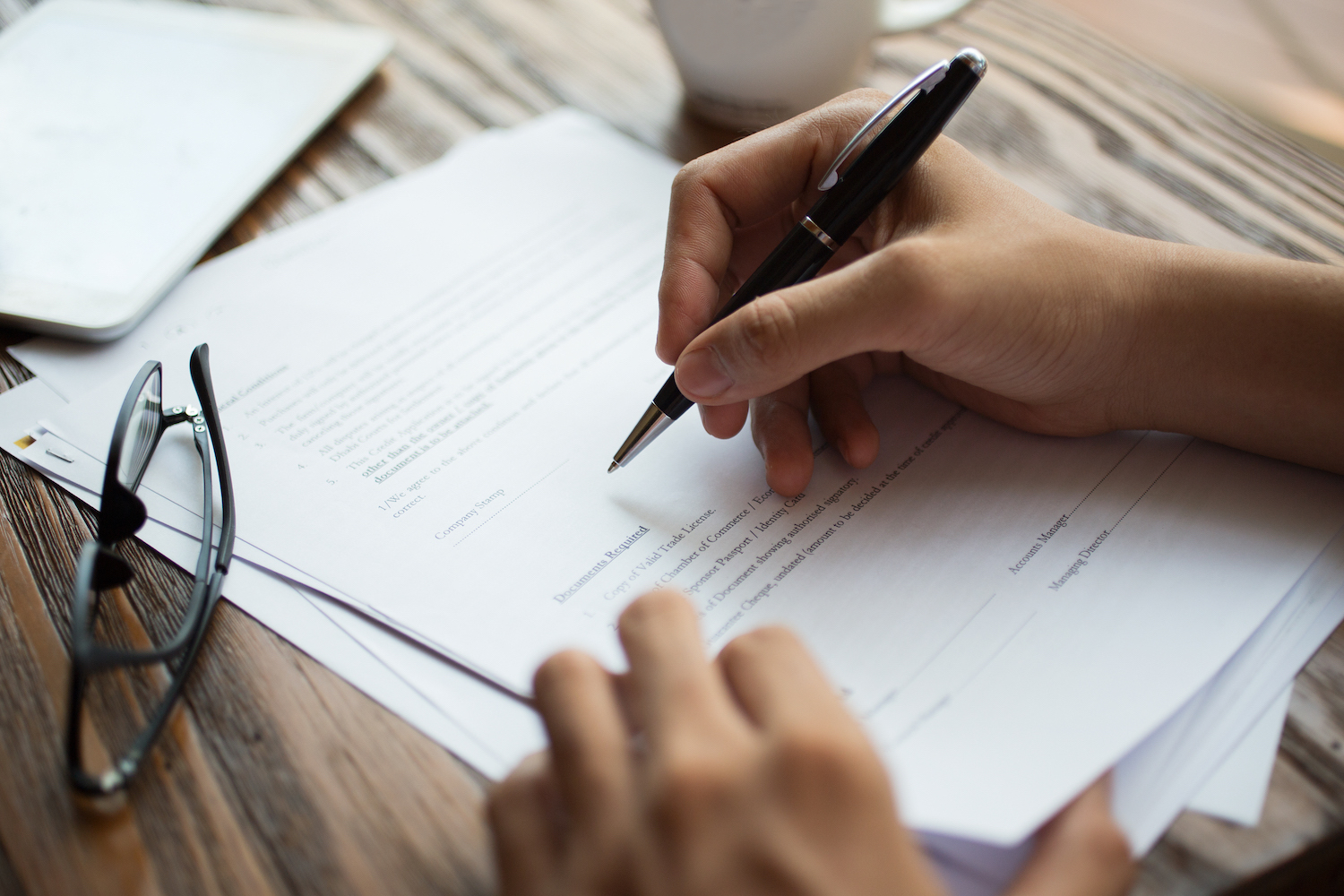 The sale and subsequent development of D'Leedon is interesting for more than its astronomical price tag. It follows the familiar en bloc narrative; a relatively uninspiring or not-too-amazing development is bought by courting its owners with attractive compensation. Next, the entire complex is revamped into a more expensive condominium, soaring high into the sky. 
Apart from the monster sale of Farrer Court, here are more noteworthy en bloc sales before 2007:
That silver lining 🙂 …
At the end of the day, en bloc sales can either be a blessing or a curse; depending on how you view it. It can be a welcome financial windfall, or a violation of your private property rights. Whilst it is always unsettling to find oneself within a dissenting minority and forced against one's will, there may be a silver lining. In Singapore where there is enough prime real estate to go around, that golden handshake may very well come in handy once you decide to take another look at the real estate market. 
Why can en bloc be profitable?
While horror scenarios may theoretically occur in which you are forced to sell your home at a below market value price, such events largely remain in the lands of fantasy. For over 80% of the owners to consent to sell their homes, the price will generally have to be high. It's not exceptional for individuals to receive 150%-200% of their property value. More often than not, en bloc sales are viewed as hitting the jackpot. 
Very often it's a win-win situation. The majority of the owners will get a fat paycheck while the neighbourhood is further developed. The buyer also has vast opportunities to revamp the area and make a healthy profit.  
If you found this article interesting, 99.co recommends En bloc Sales for Dummies and How you can survive en bloc sale disputes in Singapore.
Find the home of your dreams today at 99.co!
This is a republished article.
About 99.co
We are a property search engine with the overarching goal of building a more transparent and efficient property market. We are working towards that future by empowering people with the tools and information needed to find a place to live in the best way possible.
Looking to sell your property?
Whether your HDB apartment is reaching the end of its Minimum Occupation Period (MOP) or your condo has crossed its Seller Stamp Duty (SSD) window, it is always good to know how much you can potentially gain if you were to list and sell your property. Not only that, you'll also need to know whether your gains would allow you to right-size to the dream home in the neighbourhood you and your family have been eyeing.
One easy way is to send us a request for a credible and trusted property consultant to reach out to you.
Alternatively, you can jump onto 99.co's Property Value Tool to get an estimate for free.
If you're looking for your dream home, be it as a first-time or seasoned homebuyer or seller – say, to upgrade or right-size – you will find it on Singapore's fastest-growing property portal 99.co.
Meanwhile, if you have an interesting property-related story to share with us, drop us a message here — and we'll review it and get back to you.
Join our social media communities!
Facebook | Instagram | TikTok | Telegram | YouTube | Twitter