About Pasir Ris 8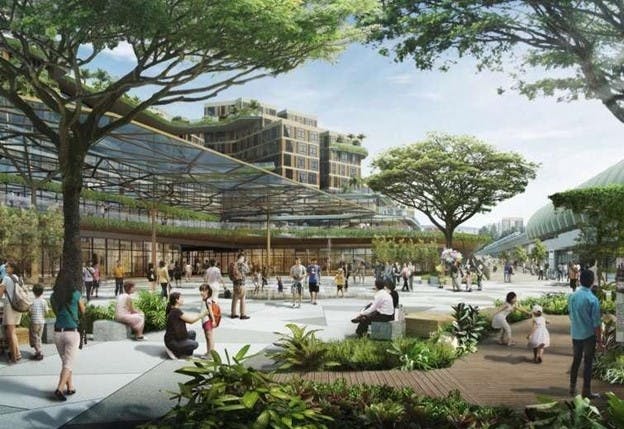 Experience luxury living in the heartlands with Pasir Ris 8, a 99-year leasehold condo that is strategically located next to Pasir Ris MRT station, along Pasir Ris Central road. Already known and loved for its parks and recreational facilities, the town of Pasir Ris will undergo further enhancements of an additional MRT line and integrated transport hub, ensuring that the property value of Pasir Ris 8 will only increase with time.
Pasir Ris 8 is the latest mixed development joint venture by Allgreen Properties and Kerry properties. Allgreen Properties is one of the largest property developers in Singapore, with an impressive and varied property portfolio that includes mixed developments and luxury condos. Allgreen Properties track record includes Great World City, Skysuites @ Anson, and the upcoming Fourth Avenue Residences
Pasir Ris 8 - Seamless Connectivity with Integrated Transport Hub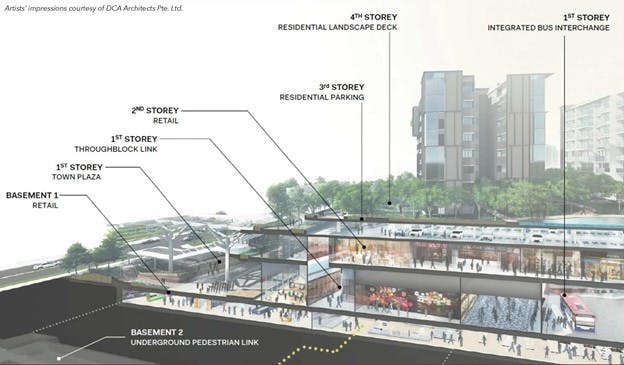 With the Pasir Ris MRT station at your doorstep, Pasir Ris 8 residents can enjoy instant access to train service on the East-West Line. From there, it's a short ride for those who work near Changi Airport, or a direct train route to the Raffles Place CBD area within 40 minutes. The East-West Line is also well connected with several interchange stations, allowing residents to connect effortlessly to other parts of Singapore, and save time on the commute.
With the Tampines Expressway (TPE) at your disposal, it is a breeze to drive anywhere for Pasir Ris 8 residents. By taking the TPE and Kallang Paya Lebar Expressway (KPE), you can reach Orchard shopping district in 28 minutes. If you're in a hurry to reach the Downtown CBD area, a taxi ride takes no more than 21 minutes via the East Coast Parkway (ECP).
Better yet, embrace car-lite living with the upcoming Integrated Transport Hub near Pasir Ris 8. Once completed, the Integrated Transport Hub will boast a major bus interchange for the area, and provide convenient linking pathways to Pasir Ris MRT station, which will be serviced by both the existing East-West Line and the new Cross Island Line (CRL) come 2029. Further meeting the needs of residents, the Integrated Transport Hub will include a polyclinic, childcare facilities, retail shops and a town plaza.
Pasir Ris 8 - A Shopping and Recreation Haven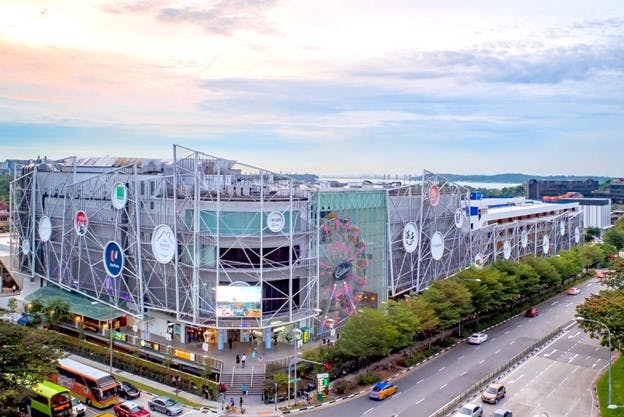 At Pasir Ris 8, you don't need Orchard Road for retail therapy - you've already got some of the island's best one-stop shopping centres and recreational facilities at your fingertips. White Sands, a popular go-to mall for many Pasir Ris residents, is a mere 3 minute walk from Pasir Ris 8. White Sands alone has everything anyone could ask for, from retail shops to a wide variety of eateries.
And just down the road -- a 4 minute drive from Pasir Ris 8, sits Downtown East, an exciting lifestyle and entertainment hub that's perfect for family and friends. Experience the fun-filled activities of resort living during the weekends by trawling the various facilities that Downtown East has to offer - from an indoor skating rink and karaoke sessions to thrilling water parks and the world's first indoor atrium net playground.
To satisfy your cravings for local delights, look no further than the nearby Pasir Ris Central Hawker Centre. A 6 minute walk from Pasir Ris 8 will take you there, where some of the best food in the area awaits you!
Pasir Ris 8 - Where Luxury and Nature Meet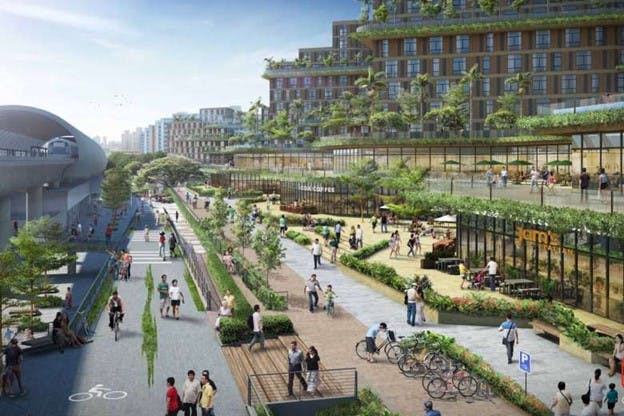 Pasir Ris 8 condominium boasts a full range of curated amenities that focus on residents' holistic well-being. For busy residents, you can unwind at the spa zone and hydrotherapy pool after work, or relieve the stressors of the day at the smart gym.
And if there's time to spare, residents of Pasir Ris 8 can venture out to one of many nature parks or beachfront nearby for a change in routine. An 8 minute drive will take you to Pasir Ris Park, an ideal location for leisurely strolls and jogs with a stunning beach view. Aside from cycling routes, BBQ rental pits and water activities, the park also features a large mangrove forest with connecting boardwalk trails.
The Pasir Ris Town Park is another idyllic locale for nature lovers. With its large open spaces, fitness corners and playgrounds, this park is often frequented by families with young children. You'll find elderly residents convening here for a morning workout, and fishing enthusiasts trying their luck at the large pond.
Plenty of Schools near Pasir Ris 8
Thanks to the enhanced transport network, Pasir Ris 8 residents have little to worry about when it comes to your children's commute to school. There is also a wide range of enrichment centres within walking distance of Pasir Ris 8, where your child can easily attend after school.
Some of the reputable schools near Pasir Ris 8 include Hai Sing Catholic School, Meridian Secondary School and the international school, Overseas Family School.
 List of Schools near Pasir Ris 8:
●      East Spring Primary School
●      East Spring Secondary School
●      Elias Park Primary School
●      Gongshang Primary School
●      Hai Sing Catholic School
●      Little Preschool @ White Sands
●      Learning Adventure Preschool @ Pasir Ris
●      Meridian Primary School
●      Meridian Secondary School
●      Ngee Ann Secondary School
●      Overseas Family School
●      Pasir Ris Crest Secondary School
●      Pasir Ris Primary School
●      Pasir Ris Secondary School
●      Park View Primary School
●      Poi Ching School
●      Sunflower Montessori Discovery Ark
●      UWC South East Asia (East Campus)