Who's it suitable for?
Coco Palms condominium is a perfect choice for those who are looking for:
A leasehold condominium in Pasir Ris
Suitable apartments for family housing
Many recreational facilities within the development
Popular schools nearby
Quick access to Pasir Ris MRT Station
Accessibility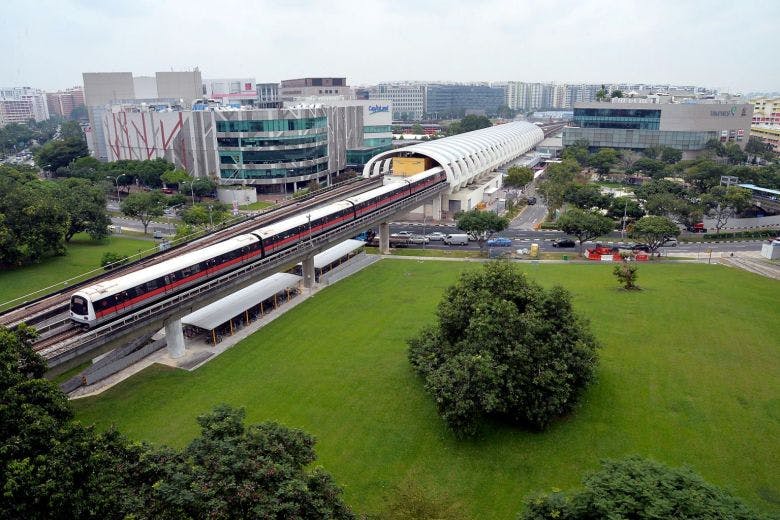 The accessibility of Coco Palms condo is quite excellent with public transportation available nearby. Pasir Ris MRT Station on The East-West Line is located 650 metres from Coco Palms. The station is part of Pasir Ris Central, which includes Pasir Ris Bus Interchange and the White Sands Shopping Mall.
One stop away is Tampines MRT Interchange, where you can access the Downtown Line (DTL). A few stops ahead, Paya Lebar MRT station connects you to the Circle Line (CCL), while City Hall MRT station connects you to the North-South Line (NSL). Rest assured that residents will have a seamless travel experience around the island. 
Coco Palms is also accessible via major roads and highways, making it easier for residents to reach other city parts just by driving for a few minutes. The CBD and the Orchard Shopping District are a 22-minute and 24-minute drive via the Kallang-Paya Lebar Expressway (KPE) respectively. Also, never miss any of your flights as Changi Airport is a mere 10-minute drive via TPE from the Coco Palms condo.
Nearby Amenities
Coco Palms, located along Pasir Ris Grove, is surrounded by beautiful developments and a variety of amenities. Within the development itself, you can find numerous recreational facilities such as music jamming studio, sky terraces, art studio, spa, and skating rink that are accessible throughout the day.
On top of that, there are many famous educational institutions near the complex providing top class educational services to the residents. This makes Coco Palms a suitable place for families to settle in!
Shopping Centres Near Coco Palms
Residents of the development will be spoilt for choice when it comes to shopping amenities. Coco Palms Pasir Ris features 6 retail outlets within its grounds and a further assortment of shopping malls within its vicinity, including White Sands Shopping Mall, Tampines 1, and Century Square. It is also a stone's throw from IKEA, Giant Hypermarket, and Courts Megastore, one-stop shops for home essentials and definitely good places to find decoration and furniture for your new home at Coco Palms Singapore.
Hawker Centres Near Coco Palms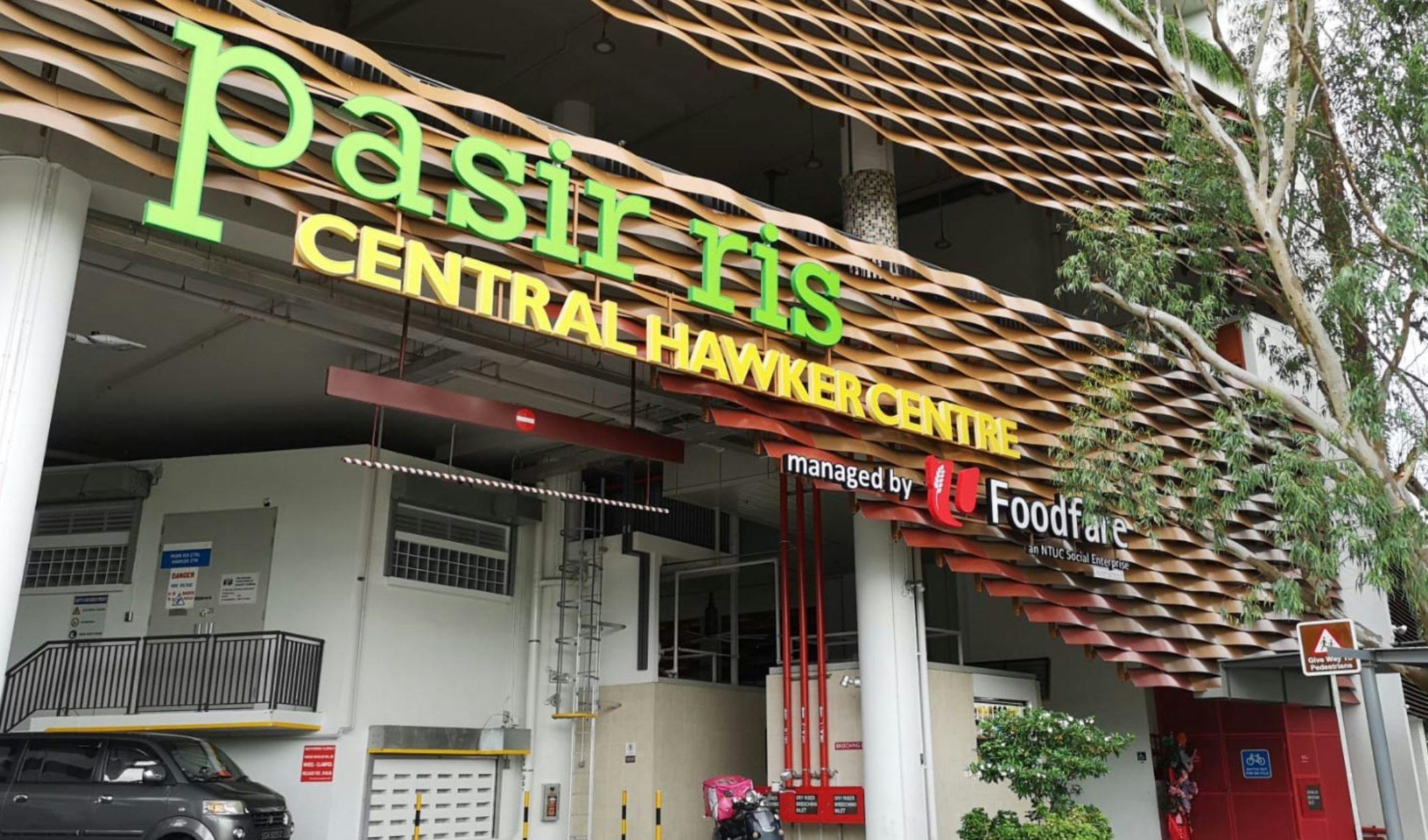 The only hawker centre in town, Pasir Ris Hawker Centre, is only a  kilometre from Coco Palms. This hawker centre offers both traditional hawker food and non-traditional speciality dishes not commonly found in food centres. A dual dining concept is applied, and the second floor (known as Fareground) features "hipster" stalls where you can find beef bourguignon, kebab, and even ice cream with waffles. Of course, you can still find your regular hawker favourites such as bak chor mee, ayam penyet, and fish soup on the first floor.
Schools Near Coco Palms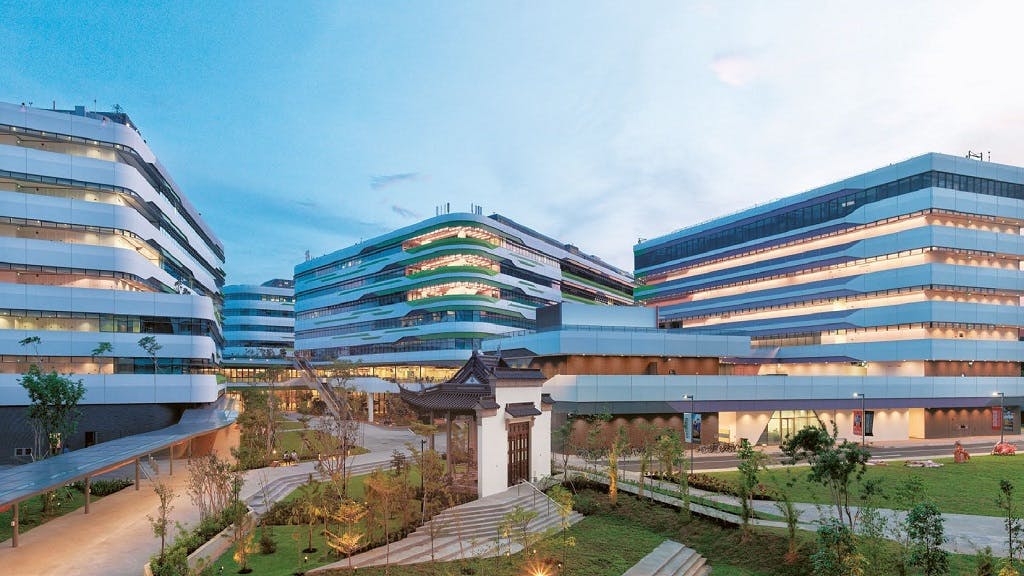 Coco Palms condominium is surrounded by several popular schools such as Poi Ching and Elias Park Primary Schools. This may come convenient for parents who prepare for their children's balloting exercise. There are 10 primary schools within a 2km radius of the condominium, including:
Elias Park Primary School
Poi Ching School
Gongshang Primary School
White Sands Primary School
Pasir Ris Primary School
Park View Primary School
Angsana Primary School
Casuarina Primary School
Meridian Primary School
Tampines North Primary School
There are also international schools such as United World College of South East Asia, The Japanese Primary School, One World International School, and Overseas Family School. As for higher education, Singapore University of Technology and Design (SUTD) is only a 9-minute drive from Coco Palms condo.
Libraries Near Coco Palms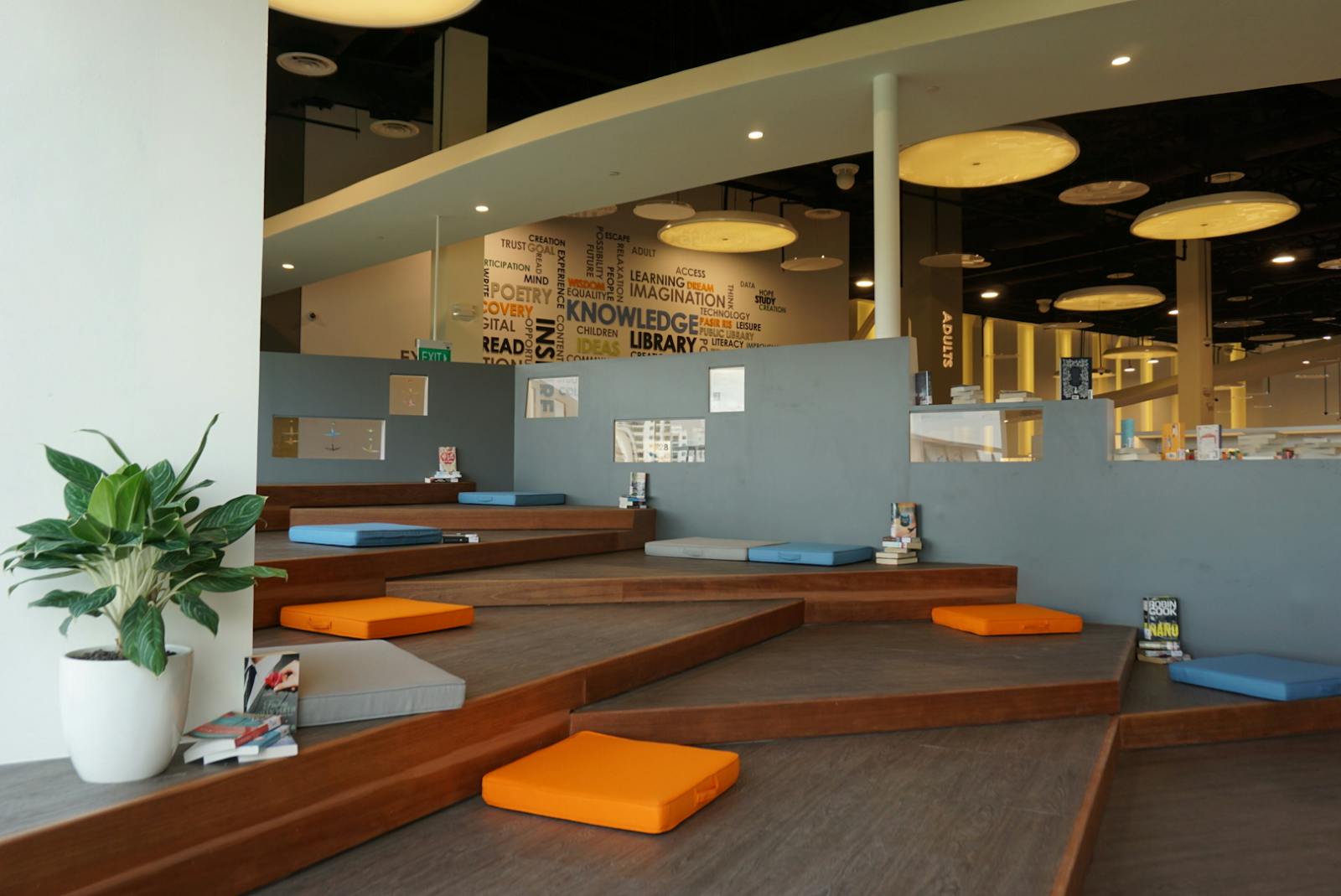 Book lovers would enjoy the public library located 800 metres away from Coco Palms. Pasir Ris Public Library is situated within the White Sands shopping mall, covering 1,986 square metres. It provides nearby residents with a collection of 125,000 books, 300 magazines, and audio-visual items. 
The library features a new way of shelving where a large proportion of books are shelved with their covers facing outwards. This creates a more dynamic and engaging book-browsing experience for the patrons. eReads screens are also installed near the book drop area of Pasir Ris Public Library, offering quick access to NLB ebooks collections.
Parks Near Coco Palms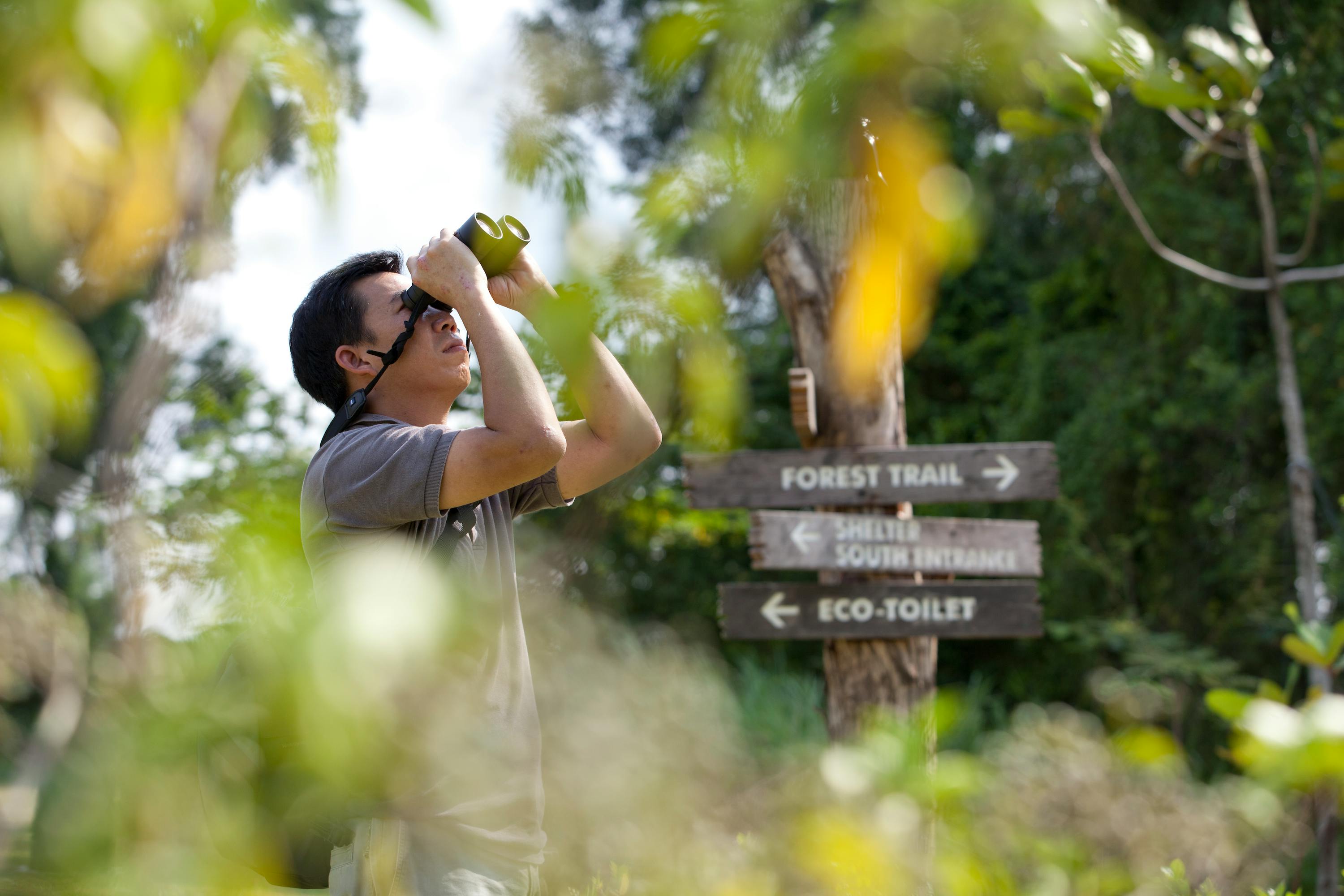 For those who desire to have a closer experience with all things nature, Pasir Ris Town Park and the Tampines Eco Green Park are close to Coco Palms condo. While Tampines Eco Green is basically a sanctuary for flora and fauna and a place for relaxation, Pasir Ris Town Park with its wide-open space is a popular meeting place for cultural and social interactions among the residents nearby. Moreover, the Central Greenway will be integrated with the Nature Ways and River Ways, connecting the entire town for both pedestrians and cyclists.
Places of Worship Near Coco Palms
Churches, mosques, as well as Buddhist and Hindu temples, can be found near Coco Palms. The nearest one is True Vine Church. Other than True Vine, you can find at least two other churches within a 2-kilometre radius from Coco Palms. Here is a list of places of worship in Pasir Ris around the development:
True Vine Church
Church of Divine Mercy
Pentecost Methodist Church
Sakya Tenphel Ling
Al Istighfar Mosque
Masjid Darul Ghufran
Loyang Sri Mahaganapathy Sanctum
Zhun Ti Tang Temple
Sports Facilities Near Coco Palms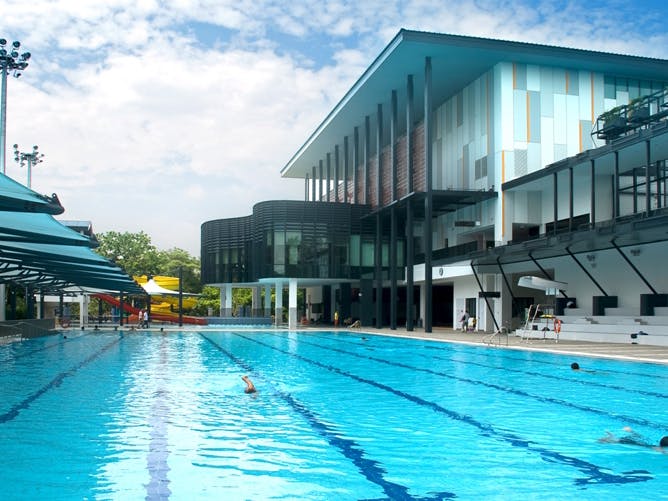 Located within Pasir Ris Central, a wide array of sports facilities is available for public use in Pasir Ris Sports Centre. The facilities include badminton halls, a tennis centre, soccer fields, an ActiveSG gym, and a swimming complex. 
Pasir Ris Swimming Complex is quite popular among residents, with its competition pool, teaching pool, catchment pool, wading pool, jacuzzi, and a couple of exciting slides for children. Other than the facilities found in the condominium complex, this sports centre can be an option for residents looking for more public space and community experience. 
Hospitals Near Coco Palms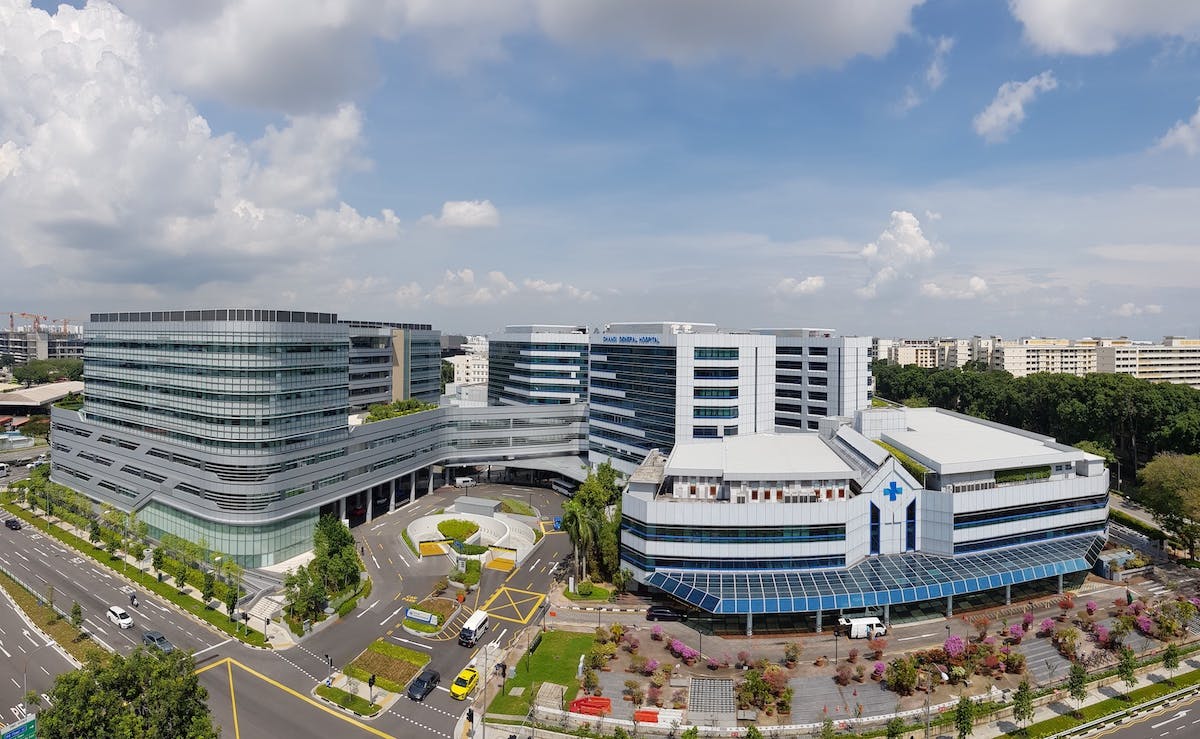 The nearest full-facility hospital is Changi General Hospital, with over a thousand beds serving the community. With a wide range of medical specialities and services, it is helmed by an experienced and skilled team of healthcare professionals who consistently deliver positive health outcomes and care for patients.
If you prefer closer medical facilities, there are several clinics near Coco Palms – Woodlands Family Clinic and Pasir Ris Clinic & Surgery are among the nearest ones.