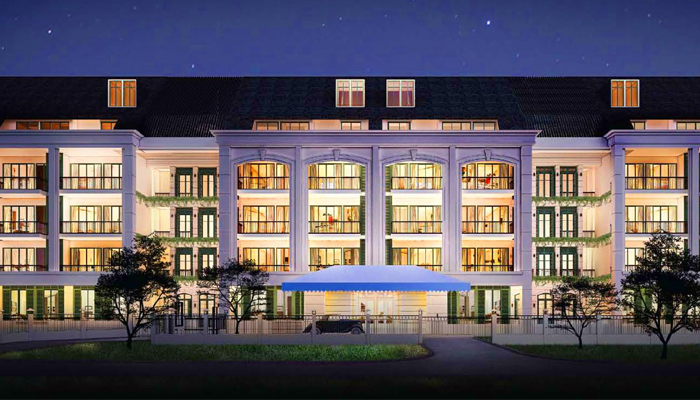 Let's face it; Singaporeans simply cannot get enough of owning a highly sought after product. Be it the latest iPhone model or a Hello Kitty collectible, it is about beating the competition and being the first. Likewise, most of us are suckers for fads. For example, what works particularly well are artisanal cafes offering all-day brunches, usually served on a waffle, regardless of the ridiculous prices attached to them.
Combine these two elements together and you have gotten yourself the perfect marketing strategy for property developers. No longer is a condo just an aspirational brick-and-mortar property with a door and four walls with some shared facilities thrown in, it is now all about owning a lifestyle. In a crowded, competitive property market, developers are increasingly forced to get creative and think out of the box. And with so much supply slated to come into the market in the next few years, there is a danger of losing the interest of target audiences if there is no product differentiation.
Such is the basis for the rise of the concept condo – projects created and marketed around a central theme. There is a belief among developers that by having a theme, a condo can attract more attention and, together with the right pricing and location, help garner a high volume of sales.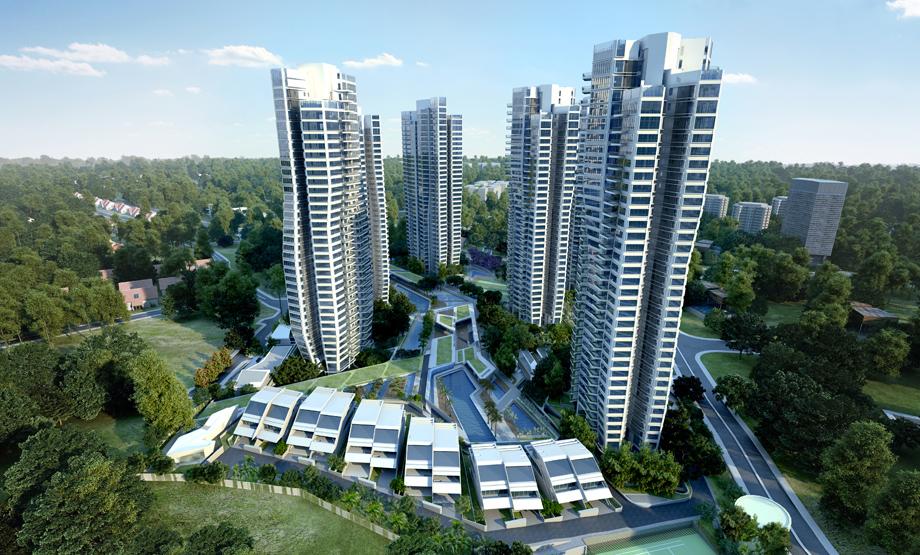 A longstanding trend is to christen condos with foreign names, or model the entire development around a foreign country altogether. The rationale for this is simply because foreign names/themes generally appear more atas (colloquial for high-class), and with Singaporeans always in a state of one-upmanship, it is not difficult to see why this practice has endured the test of time.
Indeed, a quick glance through property listings on 99.co's reveals 40 condos with the prefix "D'", short for De, meaning "of" in French (such as the popular D'leedon and hard to pronounce D'ecosia). Another 47 projects have the word "Casa" in them, the Spanish word for "house", like for instance Mi Casa in Bukit Batok and Casa Jervois in the River Valley area. There are also 10 condos containing the word "chateau", 187 others with "ville" (French for town) in them and two with "Haus" (German for house).
Still, with demand for concept condos on the rise, it also means that developers are moving beyond just cracking their heads over what to name condos. They are becoming bolder in modeling their projects to recreate the lifestyle of overseas living, as seen in these examples:
The Quinn @ Bartley
There is something about the French that seems to resonate amongst Singaporeans. Maybe it has to do with their sophistication or elegance, that certain Je ne sais quoi. Unfortunately, as much as we try, French words will always be victims of bad pronunciation by luxury brand conscious aunties.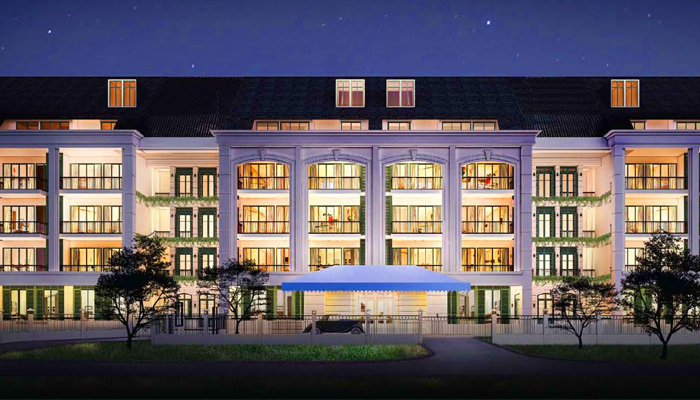 The Quinn @ Bartley endeavours to mimic the romantic downtown Parisian vibe by incorporating French colonial architecture into its design. In layman terms, it means that its buildings will have a distinct mansard roof, louvred windows and ornamental balconies. The District 19 condominium also promises to "evoke the natural romance of the Orient", which sounds like tourist trap marketing tactics the Singapore Tourism Board uses to promote Chinatown.
Nonetheless, the 139 unit freehold development is situated near Bartley MRT as well as educational institutes such as St Gabriel's Secondary School and Maris Stella High School.
The Santorini
Mention the Greek Isles and you would think of white-washed houses offering fantastic views of the pristine aquamarine sea. We think that was what the developers had in mind when they marketed The Santorini, however, if you were to go down to its location at Tampines Avenue 10, you'll realise that buyers will get a view of…..a forest and a sand quarry. In fact, the only water body near it is a 7 minutes walk away – Bedok Reservoir, not exactly what one would call scenic.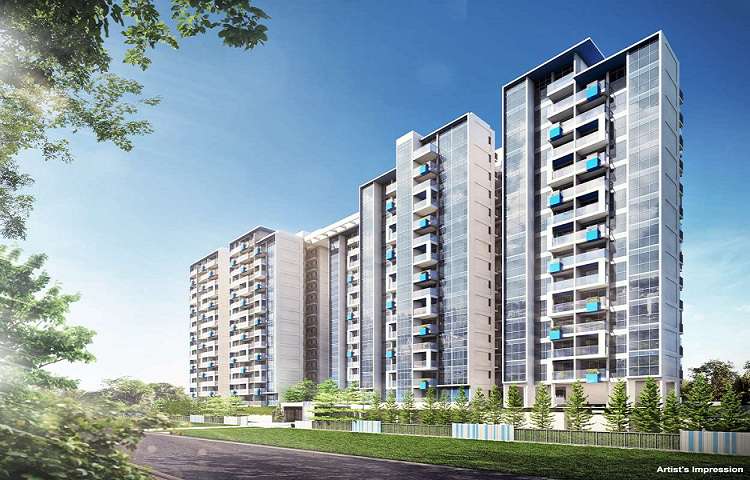 Scheduled to be completed in 2018, it does score points for being a stone's throw from mega stores like Courts Megastore, Giant Hypermarket and IKEA Tampines and a host of reputable tertiary institutions like the Singapore University of Technology and Design, United World College and Temasek Polytechnic.
Hillsta
Hillview in the Bukit Batok – Bukit Panjang district is starting to see interest from property developers and buyers alike. In December 2015, Hillview MRT station, as part of the larger Downtown line project, opened to allow for faster access to the CBD. It is also known for its hilly terrain and lush greenery because of its proximity to the Bukit Timah Nature Reserve – a selling point that developers are quick to cash on it.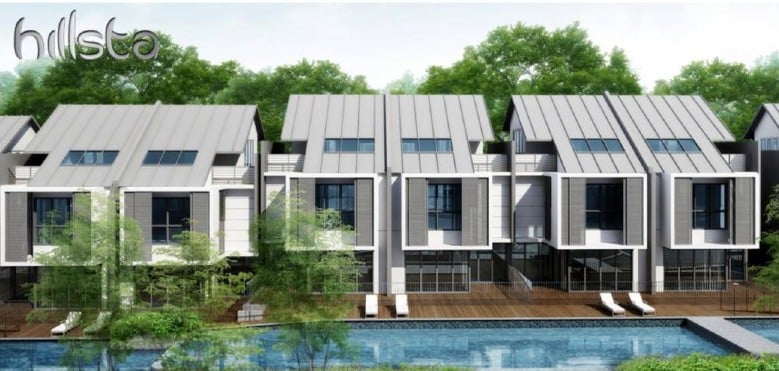 Such is the case behind Hillsta, a 99-year development along Phoenix Road. The site provides the perfect backdrop for recreating the Japanese satoyama, otherwise known as the tranquil and picturesque terrain of mountain foothills. Or as what its brochure reads – "the harmonious synergy between nature and people who live at the foot of a mountain." Perhaps we are simplifying the concept a tad too much in writing as we assume it is something to be felt rather than read. In any case, the thought of mountain living in almost flat Singapore geography-wise is quite difficult to fathom.
Estimated to TOP at the end of Q4 2017, Hillsta comprises of condominium, SOHO and townhouse units with prices starting from $600,000 for a 570 sq ft one-bedroom condo unit.
Stars of Kovan
Singapore has been an independent country for 51 years, but it seems we are unable to shake off attachment to our colonial past. The latest project launch, Stars of Kovan, is a testament to this with its quintessentially British theme. Emulating the refinement and subtlety of the English (we're not surprised if the Royal Family was the primary source of inspiration), the mixed development project offers 390 residential apartments and five strata terrace units with an average selling price of S$1,408 per square foot. According to recent reports, response to its pre-launch has been enthusiastic with more than 70 units sold.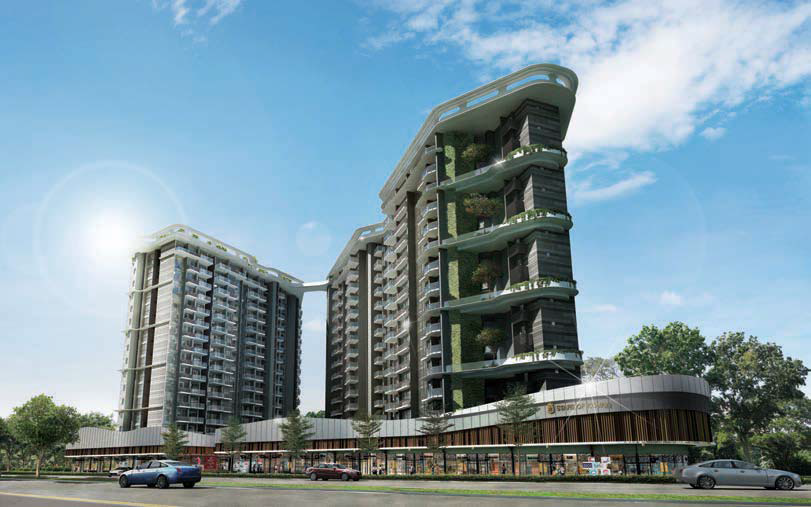 What's more, its commercial space will feature 46 British-inspired retail shops situated on the street level, complete with British accents such as red telephone booths and postboxes. We are secretly hoping that these shops will carry upmarket brands such as Harrods or Selfridges, and not verge on tacky territory (Spice Girls era top-to-toe Union Jack sequins anyone?).
Coco Palms
Buyers will instantly know what kind of lifestyle a condo will provide with a tagline as explicit as "resort living at home". Although Singapore is an island, we are not blessed with pristine beaches and even more far-removed from having a laid-back charm which most beach resorts possess.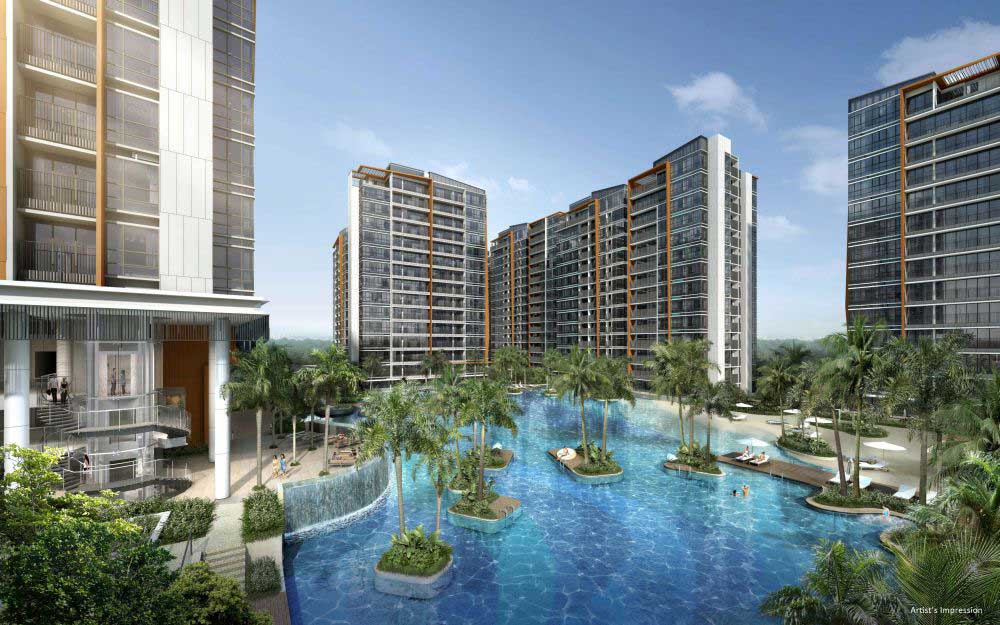 Escapism is a strong emotion marketers love to monopolise on, which is what the people behind Coco Palms probably took into consideration when coming up with its marketing strategy. Taking architectural inspiration from some of the world's best and most exclusive resorts such as the Maldives, the Caribbean and Fiji, it gives buyers a sense of tranquility when they come home. It does stay true to its resort theme as a large proportion of its built-up area is made up of water features such as a Grand Lagoon, Salt Water Pool, Hydrotherapy Pool with massage jets, 50m Lap Pool and Play Pool.
Coco Palms is also conveniently located near Pasir Ris MRT station, Pasir Ris bus interchange and White Sands shopping mall with excellent accessibility to the city via major expressways such as the TPE, PIE and ECP.