Who's it for?
Chuan Park is a perfect choice if you are:
Looking for suitable housing in Serangoon for singles or couples with young children
A daily commuter who needs quick access to Lorong Chuan MRT Station
Happy to have a picturesque view of the tranquil waters of the Kallang River and the lush greenery of Bishan-Ang Mo Kio Park and Bishan Active Park
Interested in exciting and fun activities for families inside the development
Accessibility
Chuan Park condominium is connected via major roads and highways such as Orchard Road and Central Expressway from where the residents can reach any place in the city easily just by driving for a few minutes. The development is also strategically located to prioritize the importance of accessibility via public transport. Lorong Chuan MRT Station along the Circle Line (CCL) is located 230 metres away from Chuan Park–it is approximately a 3-minute walk. 
Lorong Chuan MRT Station is one stop away from Serangoon MRT interchange station where you can also access the North-East Line (NEL). On top of that, the Serangoon MRT interchange station is integrated with the bus interchange as well as the NEX Shopping Mall, giving the residents of Chuan Park more convenient access to retail outlets, food and beverage restaurants, and an array of services offered one of the largest malls in North-East Singapore.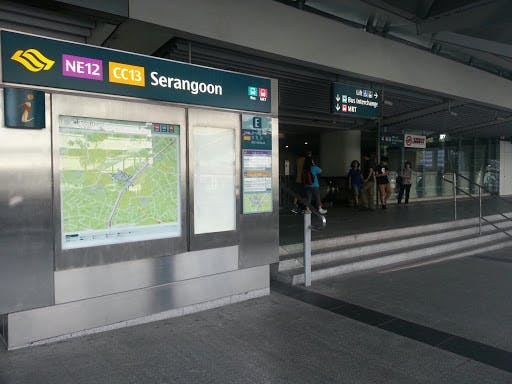 Nearby Amenities 
Chuan Park is situated in a great area and is surrounded by a variety of amenities. Young families with children have access to a wide range of educational facilities catering to children of all ages. Besides that, it is also a great place for those who love shopping because there are many famous shopping spots in the area such as the toy store along Serangoon Avenue 2, Orion Hobbies, which children would really love!
Schools Near Chuan Park
Chuan Park is a suitable option for family living because there is a number of educational institutions of all levels surrounding the condominium complex. There are at least three schools within walking distance from Chuan Park, namely St Gabriels Primary School (650m), Australian International School (800m), and Yangzheng Primary School (800m). 
It only takes a maximum of a 10-minute walk to get to these schools. There are a more diverse range of schools within a 4-kilometre radius if you do not mind having a little bit more commuting time. Here is a list of schools near Chuan Park to choose from for your children's education:
St Gabriels Primary School (650m)
Australian International School (800m)
Yangzheng Primary School (800m)
St Gabriels Secondary School (2.1km)
Zhonghua Primary School (2.1km)
Chong Boon Secondary School (3km)
Chong Li Primary School (3.2km)
Serangoon Garden Secondary School (3.7km)
Paya Lebar Methodist Girls School (3.8km)
Maris Stella High School (4.2km)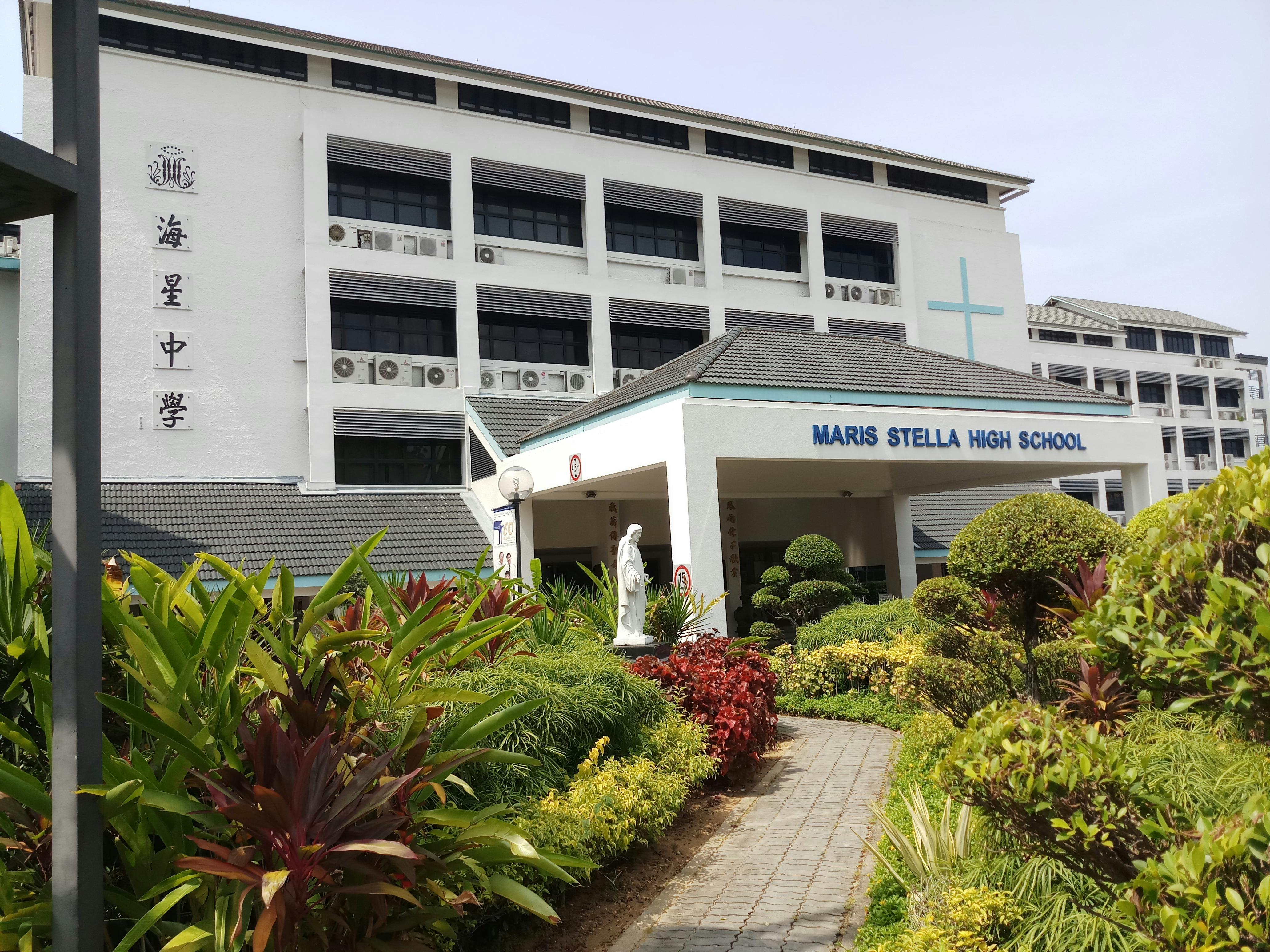 Shopping Centres Near Chuan Park
The nearest shopping centre from Chuan Park is NEX Shopping Mall, which is only one stop away from Lorong Chuan MRT Station. It is one of the largest suburban malls in the country, meaning you can find almost anything you need in this mall. With a total retail space of 600,000 sq ft containing 385 shops, several of the major tenants are Uniqlo, H&M, NTUC FairPrice Xtra hypermarket, Cold Storage supermarket, Shaw Theatres cinema, Food Junction and Food Republic. Other than NEX Shopping Mall, several other shopping centres near Chuan Park include Bishan Mall (3.7km) and Junction 8 (3.5km).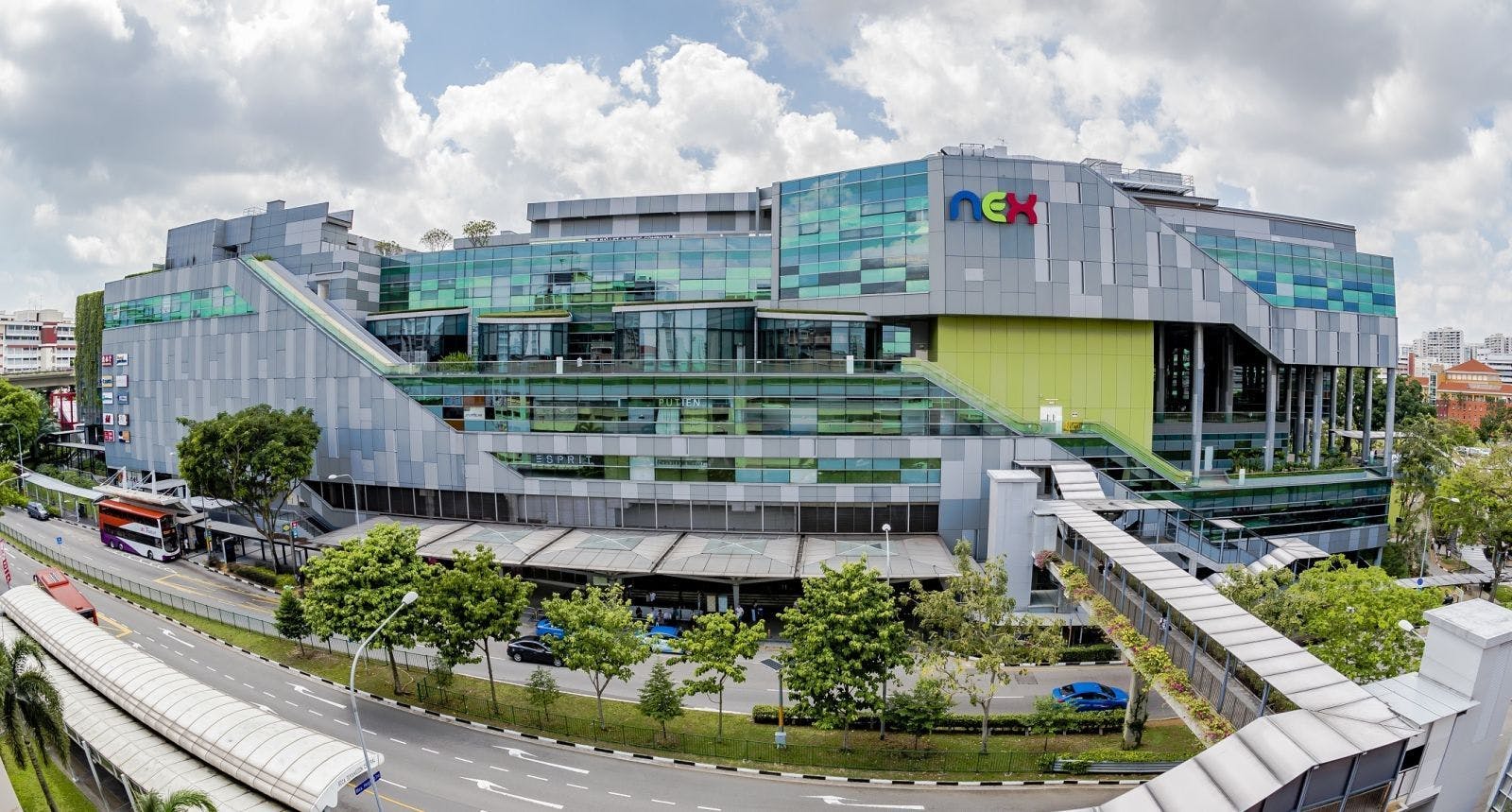 Hawker Centres Near Chuan Park
In terms of delicacy, residents of Chuan Park are lucky to have Serangoon 304 Kopi Point really close to their homes. Approximately 1.6 kilometres away, Serangoon 304 Kopi Point is one of the most famous hawker centres and food centres in Singapore. It has a good variety of foods and has quite a lot of popular stalls. They have a huge range from fish soup to char siew rice and ban mian. On top of that, you could get a bite at any time of day and night!
Serangoon Garden Market & Food Centre, on the other hand, is also a must-visit place. Although it is located a little bit farther from Chuan Park (2.1km), it is totally worth travelling to. A relaxing environment and a great range of local hawkers with affordable prices pretty much sum up everything about this place. They serve delicious fresh seafood like Mee Sua, Chendol, Rojak, Vegetarian Bee Hoon, Cheap Braised Duck Rice.
If you are really into hawker fares, there are more to explore in the vicinity of the Chuan Park condominium. Here is a list of other hawker centres near Chuan Park you might be interested in:
Chomp Chomp Food Centre (2.1km)
Teck Ghee Market & Food Centre (2.5km)
Kovan Hougang Market & Food Centre (3.6km)
Ci Yuan Hawker Centre (4.8km)

Parks Near Chuan Park 
Having a picturesque view of lush greenery from your window is one great thing. But to actually visit those parks within a short drive away is another thing to be grateful for! ABC Waters @ Kallang River is about 5.2 kilometres away. Located between Bishan Road and Braddell Road, it has incorporated a variety of design elements in four stretches along the river. ​
Bishan Ang Mo Kio Park (4.8km) is also worth travelling to. It is one of the largest urban parks in central Singapore and definitely a great place for families to have a fun day out. With open lawns and gently sloping grassy banks along either side of the river, families can have picnics and gatherings while enjoying the beauty and tranquillity of the waterways.
However, if you prefer to go to nearer parks to simply have an afternoon stroll or do some outdoor activities, here is a list of parks near Chuan Park that you can go to:
Kampong Park @ Serangoon (900m)
Chuan Lane Park (1km)
Colchester Grove Open Space (1.5km)
Serangoon Community Park (1.5km)
Chartwell Drive Park (1.6km)
Public Libraries Near Chuan Park
Located at the rooftop of NEX Shopping Mall, you can find Serangoon Public Library. It is easily accessible to commuters passing through Serangoon's transport epicentre. With a floor area of 1,635.45 square meters, the library houses more than 180,000 items for readers of all age groups. It has a wide collection of books, magazines, and audio-visual materials in the four official languages. With a selection that includes popular fiction and information books, Serangoon Public Library is well-placed to nurture the joy of reading and learning in its community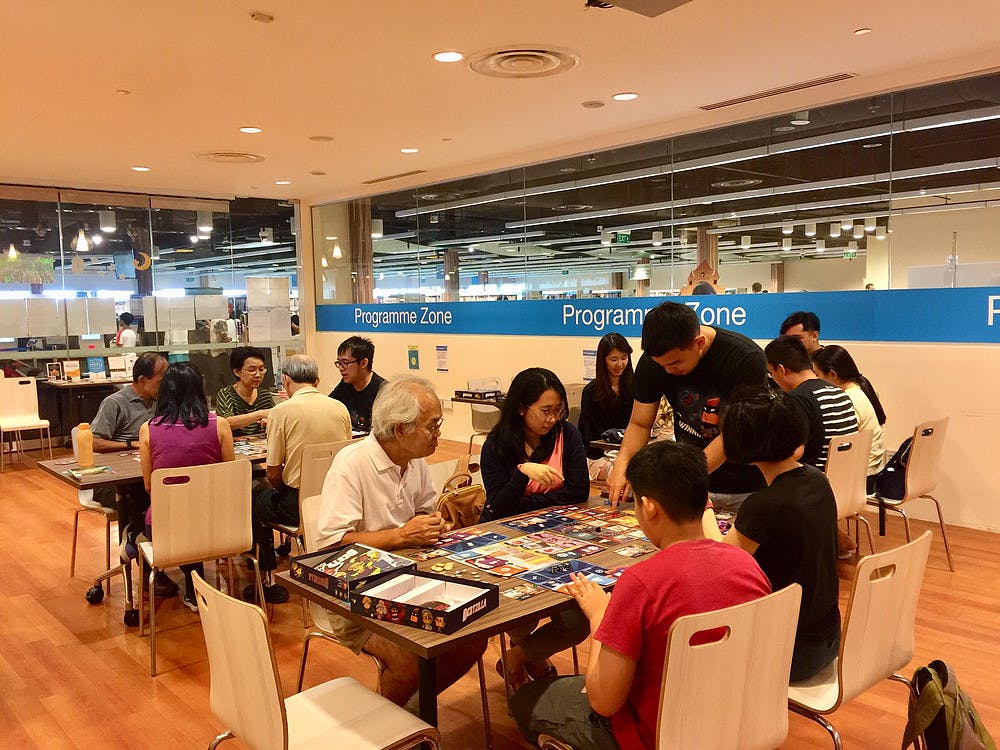 Places of Worship Near Chuan Park
Looking for places of worship near Chuan Park is really easy because the neighbourhood itself consists of multi-religion residents. Churches, temples, and mosques can be found within a 3-kilometre radius from Chuan Park. Here is the list of places of worship within the vicinity of Chuan Park condominium:
Meow Im Kok Yuen Temple (1.2km)
Bethel Presbyterian Church (1.3 km)
Neighbourhood Church (1.7km)
Living Streams Christian Church (2km)
Masjid Muhajirin (2.3km)
Hougang Tao Mu Temple (2.6km)
Haji Yusoff Mosque (2.7km)
Bethany Christian Centre (2.7km)
Chin Fook Temple (2.9km)
Hospitals Near Chuan Park
The nearest full-facility hospitals from Chuan Park are Bright Vision Hospital (3.9km) and Mount Alvernia Hospital (4.2km). While these hospitals are considered a little bit too far, you can still find several medical clinics near Chuan Park which are way more accessible. These are the medical clinics along Serangoon Avenue you can go to in terms of emergency:
Tay Family Clinic at 326 Serangoon Ave 3 (1.1km)
Prive Clinic at 335 Serangoon Ave 3 (1.6km)
Garden Clinic at 304 Serangoon Ave 2 (1.4km)