Bugis
Tags:
Arts
Cultural
Entertainment
Touted as Singapore's Harajuku, Bugis Street is one of Singapore's most iconic shopping alleys. Stretching from Victoria Street to Queen Street, stalls selling street food, local souvenirs and all sorts of fashion pieces line the maze of lanes. Next to the street is a familiar landmark with its illuminated "crystal" façade, the Bugis + Mall which is linked to Bugis Junction across the road. Collectively, both malls provide a spectrum of entertainment and dining outlets. For the technology buffs, Sim Lim Square offers a wide variety of electronic goods and services. The Intercontinental Hotel can be found conveniently located within Bugis Junction itself while firms like International Enterprise Singapore, Cathay Pacific Airways and Keppel Land hold offices in Bugis Junction Towers. Throughout the year, Bugis plays host to an exciting line up of events, including the annual Singapore Night Festival. An interchange between the East West Line and new Downtown line makes Bugis incredibly accessible. In the future, development of DUO, an integrated residential and commercial space will allow residents to enjoy working and shopping right from their doorstep. Other residences include The Bencoolen and Burlington Square.
Public transport and amenities in Bugis
Summary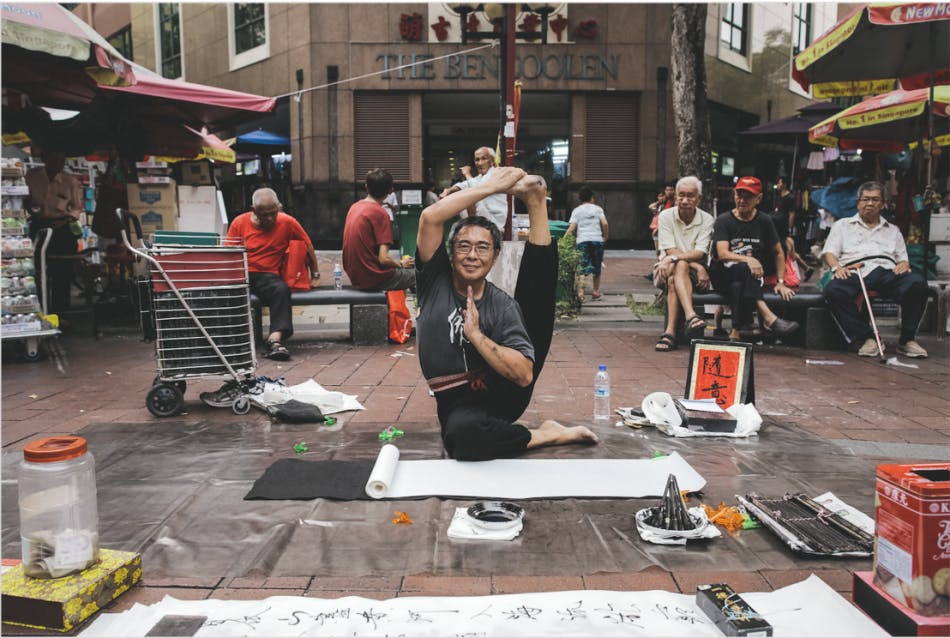 Bugis was named after The Bugis, a seafaring people from the Indonesian province of South Sulawesi. The Chinese name for the neighbourhood, "白沙" or "white sand", is unrelated to the Bugis and originates from the low mounds of sand found there in the early colonial days. Both names refer to the historic waterway that runs by it, Rochor Canal, which The Bugis used to sail through to trade with local merchants and traders in the days before the British arrived.
The Bugis of today is a far cry from those days. Bugis Street, where the action was centred, has been ingeniously incorporated into the sprawling shopping complex, Bugis Junction. A glass vaulted ceiling turns the street into an indoor space and allows shoppers to shop at the conserved shophouses in air-conditioned comfort. Rochor Canal has been cleaned up and revitalised, and is now a pedestrian-friendly waterfront, with benches and plazas. In addition, the Ophir-Rochor corridor is being rejuvenated with new building projects of offices, hotels and residences that will make this neighbourhood an extension of Marina Bay and an exciting place to work and live.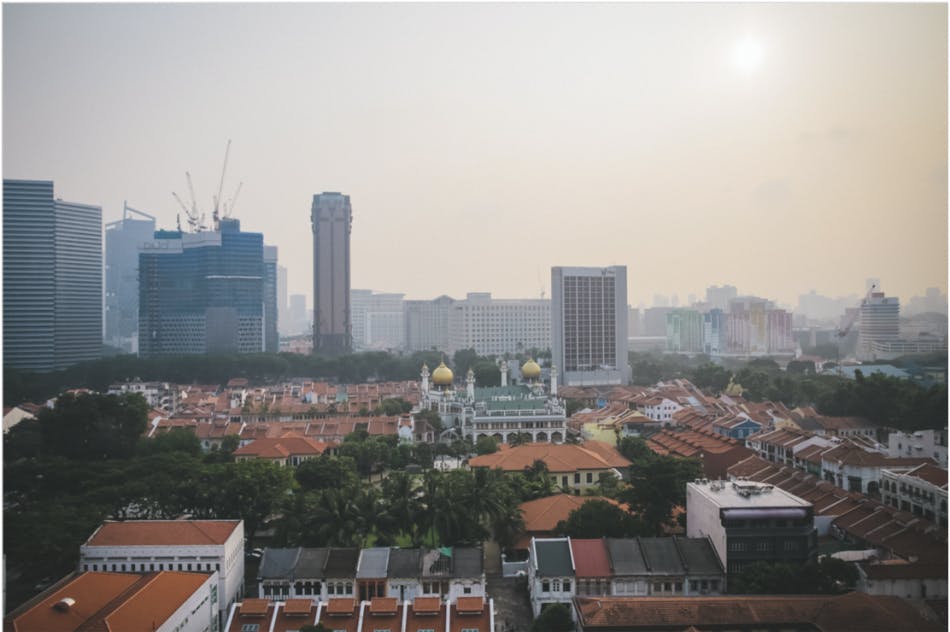 Still, in spite of the development gripping it, Bugis retains the old exotic soul of its yonder days. It is after all a historic neighbourhood where many of its occupants have lived or worked all their lives and even their forefathers' lives. Kampong Glam, designated by Raffles as the ethnic enclave for the Malay and Arab communities, might have contributed to this vibe with the Sultan Mosque, Istana Kampong Glam, the old Muslim cemetery and shophouses that line the streets named after exotic places such as Bali Lane, Baghdad Street and Kandahar Street, selling gorgeous stained-glass lights, heady custom-made perfumes in beautiful stained-glass bottles and woven baskets.
Bugis - Stay
The conservation shophouse is the most distinctive architecture in this neighbourhood and fortunately, some of them are available for rent or sale. The experience of staying in one is unmatched and the prices of conservation houses in Bugis are more affordable than in other places such as Cairnhill.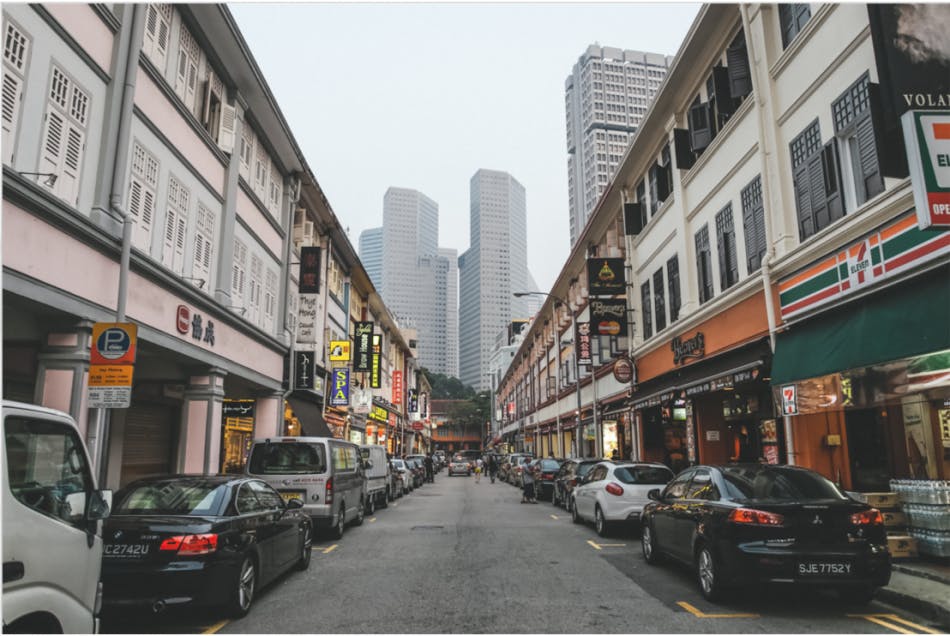 The blocks of HDB flats above Rochor Centre also make a strong impression on the landscape now with their size and the bold primary colours their facades are painted in but these will be demolished for a new expressway. However, besides these, there are other HBD flats in the vicinity at Albert Street, Bain Street and Waterloo Street as well as nearby Crawford Lane and Selegie Road for sale and rent. Among these, Bras Basah Complex on Bain Street right next to the National Library might be unbeatable in terms of its location.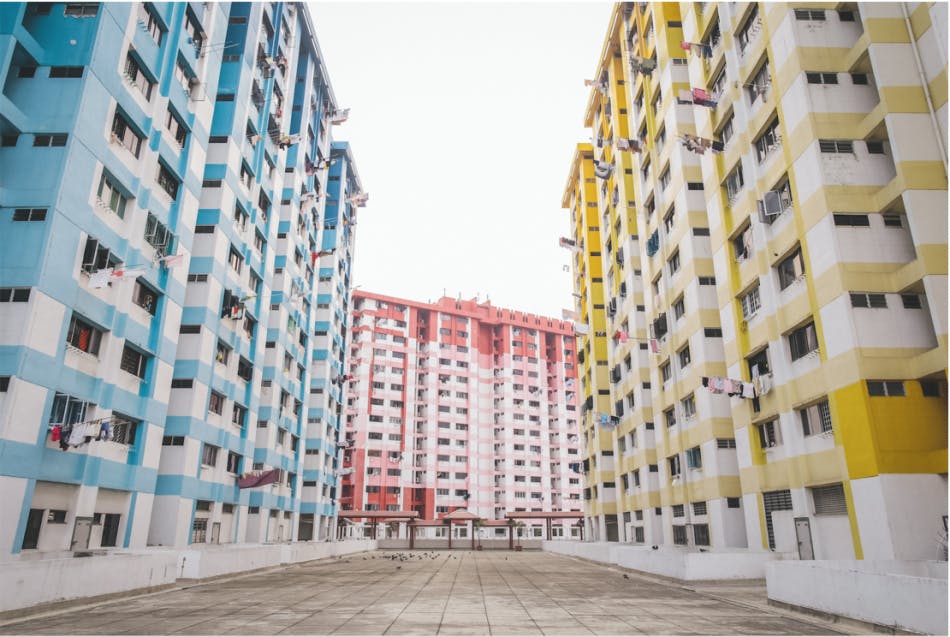 Besides these, there are many private residential developments that vary widely in age. The stepped profile of Golden Mile Complex gives it its distinctiveness and it has been variously lauded for its architecture, which is influenced by the linear city concepts of Le Corbusier. It would also be one of the older residential developments. Home buyers and renters can also consider The Bencoolen and Burlington Square, both on Bencoolen Street, which are sought after for their prime location, and the newer Concourse Skyline on Beach Road.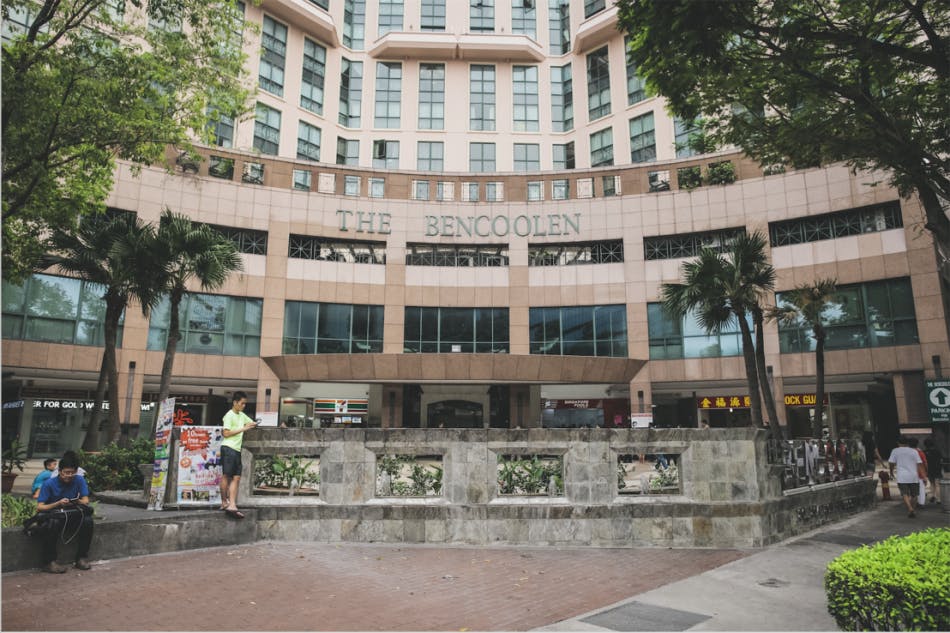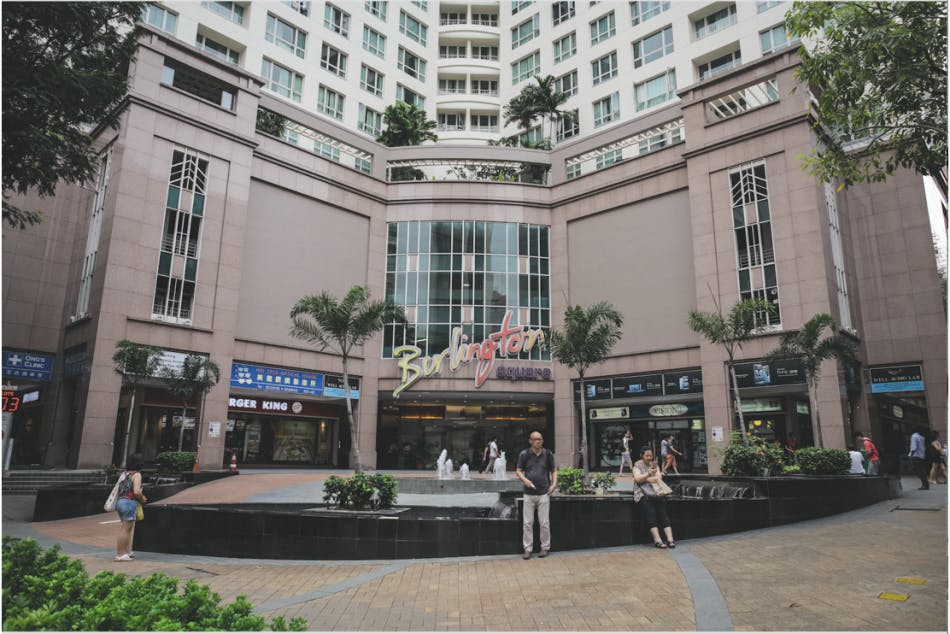 And if you want something with character like a shophouse but without having to maintain one, there are the Tan Quee Lan Suites which are private apartments repurposed from conserved old houses.
Alternatively, you might opt for a serviced apartment such as the Pan Pacific Serviced Suites and PARKROYAL Serviced Suites for the convenience. Because of the rejuvenation in the neighbourhood, in the next few years, more condominium developments will be completed such as City Gate, DUO Residences and South Beach Residences.
Bugis - Eat
As a place where different cultures come to meet, you can certainly find lots of good food all around the Bugis neighbourhood.
If you stay at Bugis, then you must visit Kampong Glam and when you do, try the nasi padang at Rumah Makan Minang or Warong Nasi Pariaman.
Stop at YY Kafei Dian in Purvis Street in the morning for butter and kaya slathered on a toasted thick bun cut in two (apparently kaya toast done Hainanese style) accompanied by a cup of hot kopi-c. The Hainanese pork chops at Chin Chin Hainanese Eating House and the Hainanese chicken rice at Yet Con are quite renowned here. Some doors away is Saveur, French for flavour, offers fine French food at affordable prices.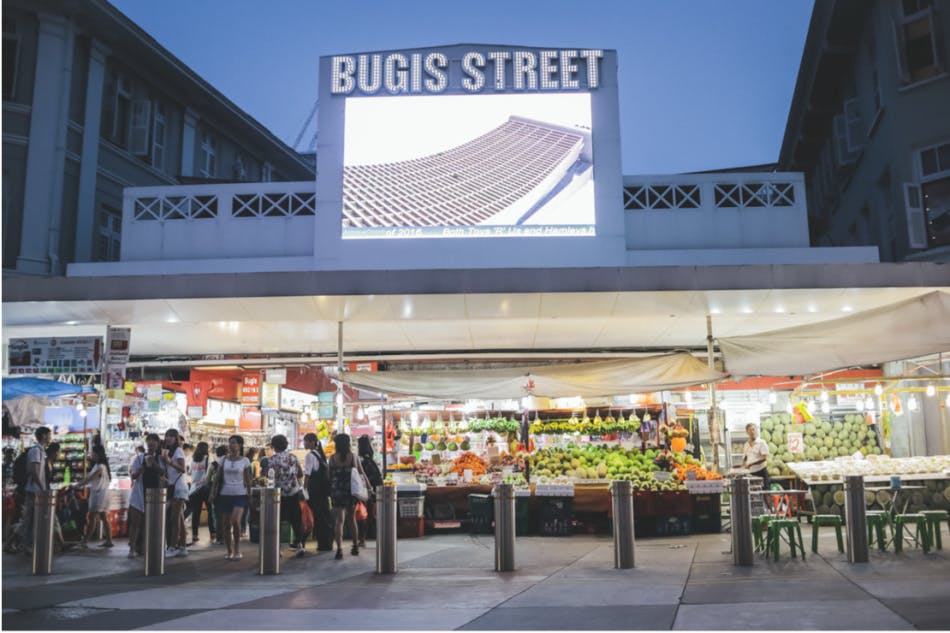 Of course, every neighbourhood must have its own hawker centre and for Bugis, it's Albert Street Food Centre which draws crowds for its Indian rojak and yong tau fu.
The Capitol building is also a new exciting dining destination. Locals who have stayed in London and grown attached to the roast duck at Four Seasons will be pleased to find it here.
For extremely fine dining, you can't do much better than the gorgeous Raffles Hotel which features restaurants, each known for their own specialty. For example, the Northern Indian curry buffet in the Tiffin Room draws both locals and tourists. To add to the list, over at Marina Bay Sands, there are a number of celebrity chef restaurants that include CUT by Wolfgang Puck, Sky on 57 by Justin Quek and Waku Ghin by Tetsuya Wakuda. Gordon Ramsay has also recently opened Bread Street Kitchen there.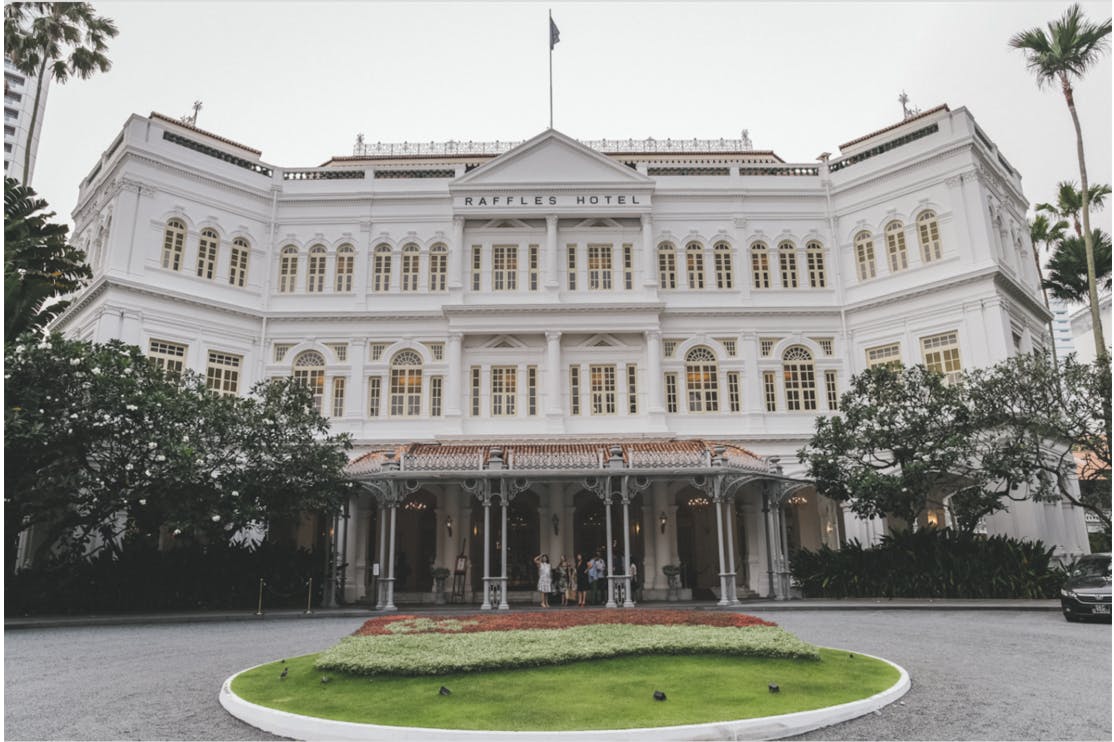 Bugis - Drink
Go to Kampong Glam and try the teh tarik, which means "pulled tea" served with bubbles on top at the No Name Sarabat Stall in Baghdad Street, a hole-in-the-wall stall where you will be served one of the best drinks in the wall.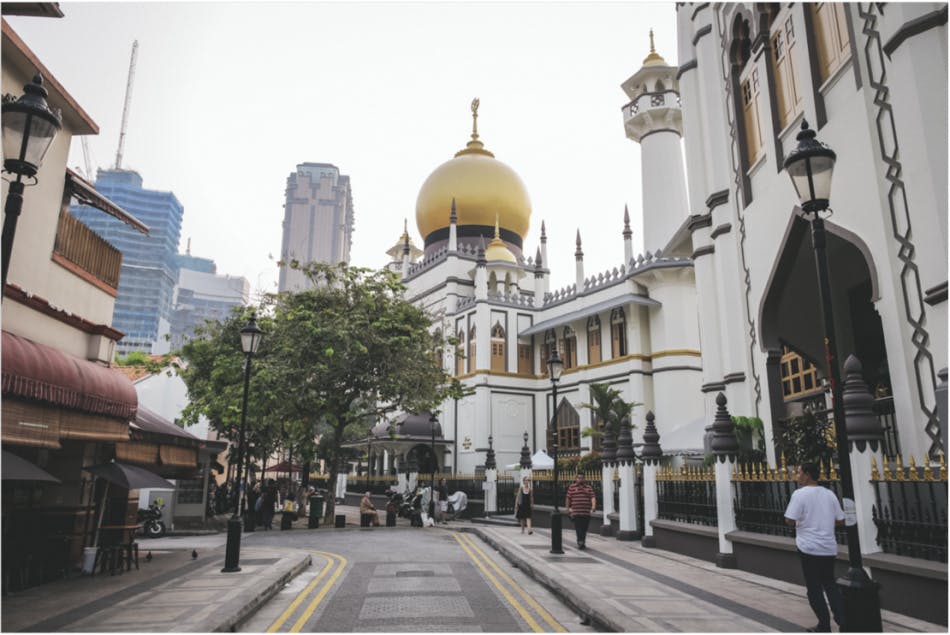 If you want to chillax, the vicinity of Kampong Glam is marvellous for cafe-hopping. You could start at Fika Cafe at North Bridge Road before heading for La Marelle at Baghdad Street and ending at Elffin & Elffin or Shop Wonderland at Haji Lane. It is partly these hipster joints that have made this place cool and each is infused with its own character that makes it distinctive.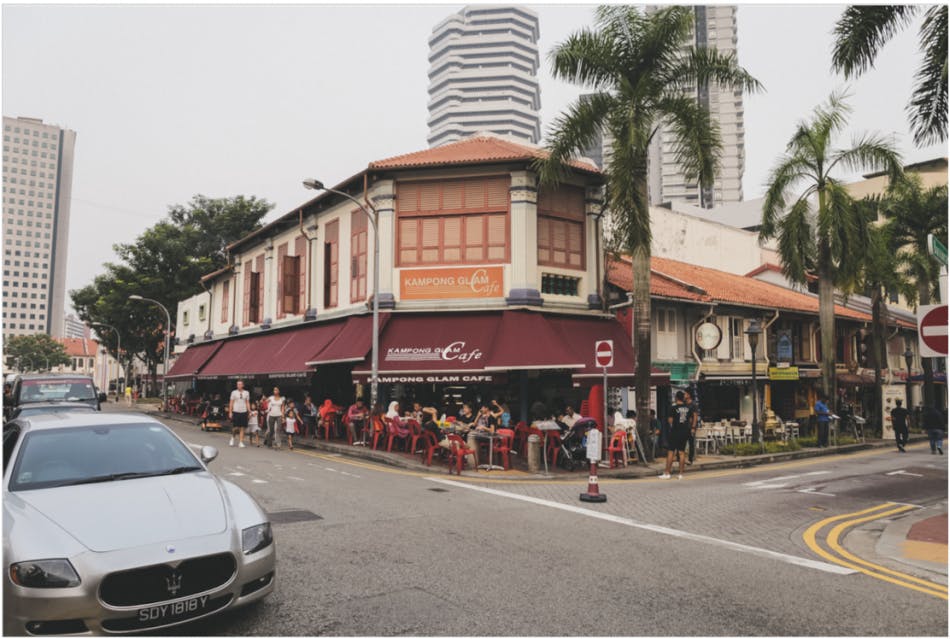 For a tipple, go to Raffles Hotel and sit at the Long Bar. That's where you can sip the world-famous Singapore Sling while engaging in the tradition of littering peanut shells on the floor. If you're the literary sort, you might want to take your drink at the Writers Bar as a tribute to the literary luminaries such as Somerset Maugham who have written about or stayed at the hotel.
Bugis - Shop
Bugis Junction might be the only large shopping mall in Bugis itself but Raffles City Shopping Centre, the Shoppes at Marina Bay Sands and Suntec City Mall are all in close vicinity and Plaza Singapura in Dhoby Ghaut is within walking distance.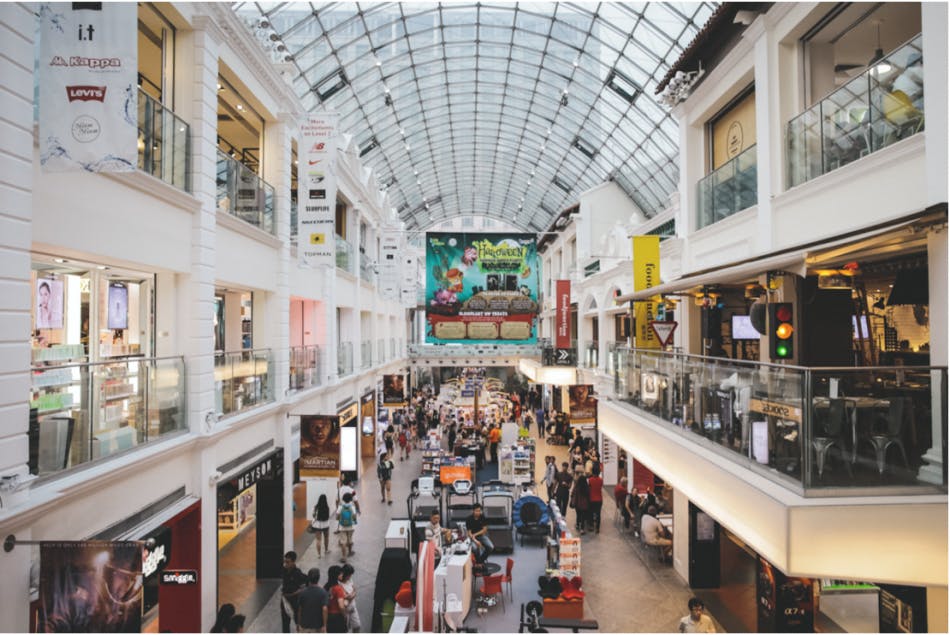 The experience of shopping in Bugis, as it is in interesting neighbourhoods, is however rather complex. Besides these large retail malls that are rather homogenous and that shoppers find appealing for their comfort and familiarity, retail malls like Albert Complex, Fortune Centre and Golden Landmark Shopping Complex offer a more eclectic and unpredictable selection of shops that sell things ranging from crystals and Buddhist amulets and dried Chinese goods. These shops do a bustling trade that is extended to the mixed developments of Albert Centre and Rochor Centre, the Bencoolen and Burlington Square. Bras Basah Complex at Bain Street is a significant landmark in the neighbourhood for the books and stationery speciality stores that generations of Singapore students had spent their weekends and hours after school trawling.
Tucked away among the shophouses where you can buy baskets, lights and perfumes is the little alley of Haji Lane. Somehow, it had evolved differently from the more traditional trades to become a colourful and distinctive corner of Bugis. In this alley, you will find independent fashion and home accessories boutiques housed in shophouses with walls splashed in colourful paint and interesting artwork.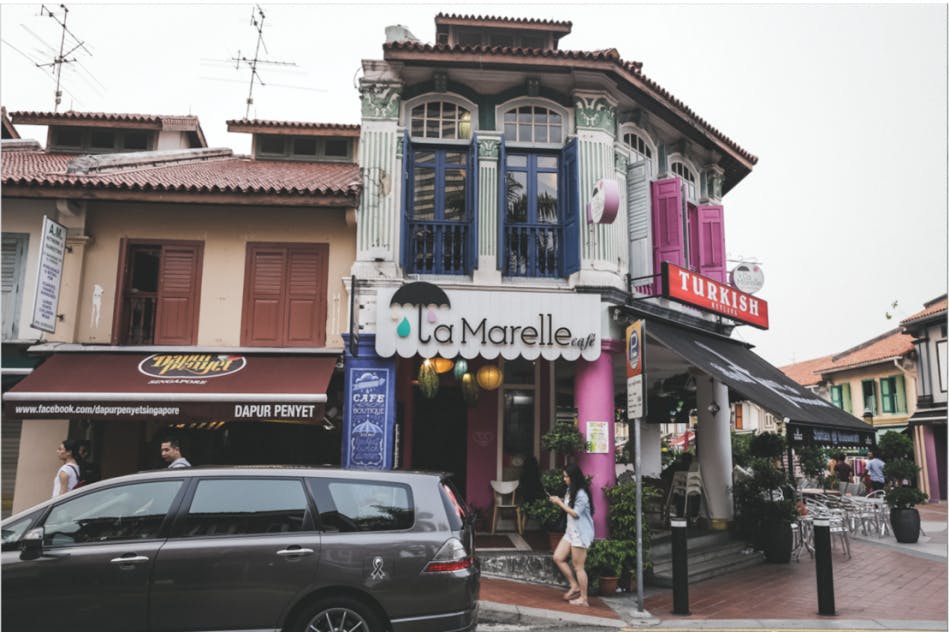 If you're looking to furnish your new home, check out the furniture stores at Purvis Street or Space Furniture at Millennia Walk. They might just have the very piece that'll give your home character and make it complete.
Bugis - Play
Kampong Glam is itself a tourist attraction for being a showcase of Muslim and Arab cultures. Besides that, it is also located near many popular tourist attractions like the Singapore Flyer, Marina Bay Sands and Gardens by the Bay.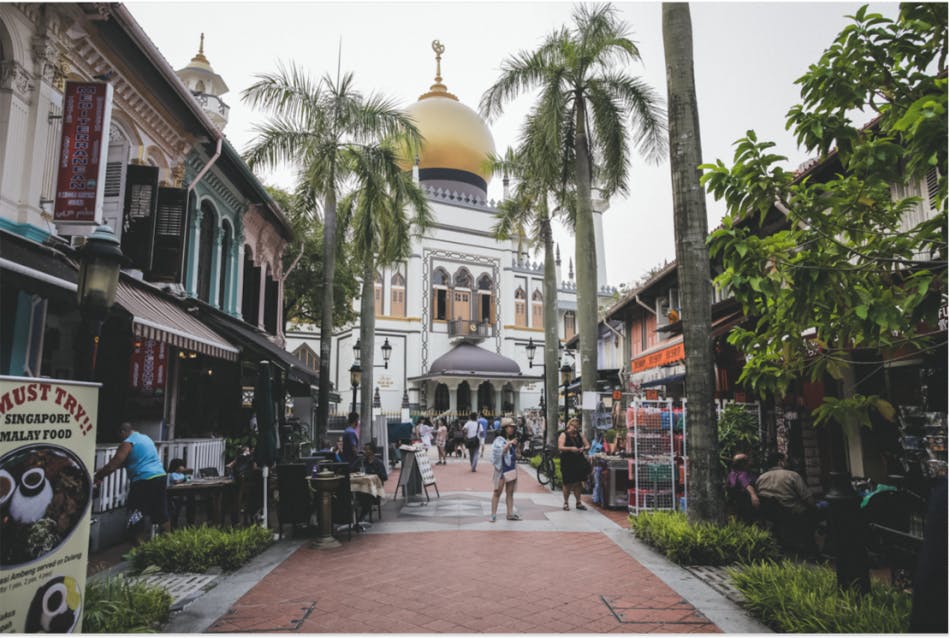 The Singapore Sports Hub is not far from Bugis and residents will be able to easily access the games and matches, as well as the sports amenities there. They will also be able to enjoy the concerts and performances staged at the Kallang Theatre and Singapore Indoor Stadium.
The historic Capitol Theatre has been lovingly restored and once it is open, will become one of Southeast Asia's largest single screen cinema with approximately 800 seats, built for red carpet movie premieres and first run screenings. In the meantime, you can catch a movie at Golden Village at Marina Square, Plaza Singapura or Suntec City Mall, or Shaw at Bugis Junction.
Other than these, Bugis is up to you to explore. Wander into the alleys. Pop into the shops. Who knows what treasure you'll uncover and who you'll meet.
Bugis - Learn
Besides Stamford Primary School, there are not many mainstream educational institutions for children or young teenagers right in Bugis itself. The neighbourhood is not necessarily for family living and might suit freewheelers best.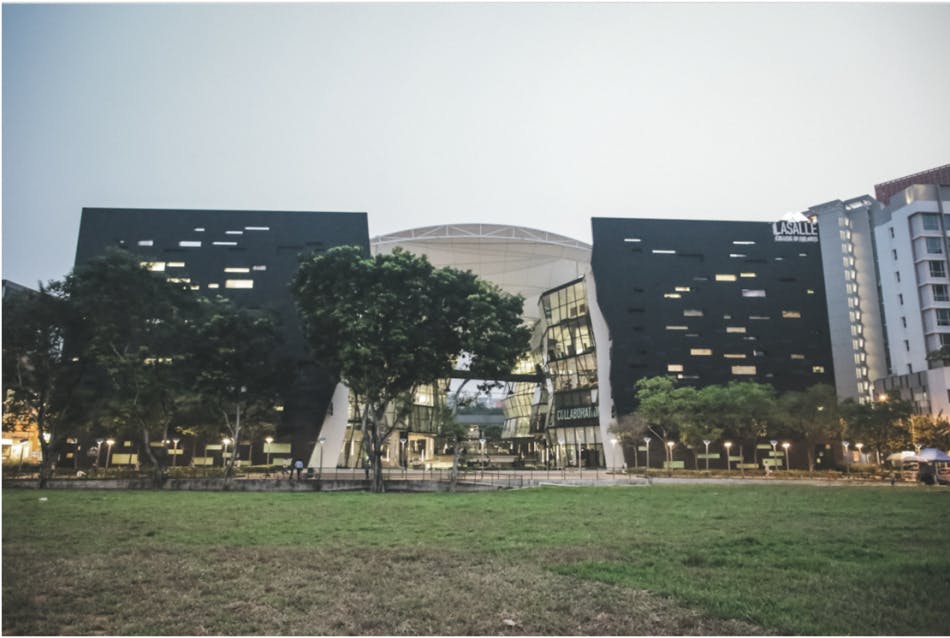 LASALLE College of the Arts and Nanyang Academy of Fine Arts (NAFA) are in the neighbourhood. The School of the Arts, a pre-tertiary arts school at Dhoby Ghaut, and the city campus of Singapore Management University are close by. Raffles College of Higher Education which specialises in business and design courses and is the largest education enterprise in Singapore is also nearby at Clarke Quay. The vicinity has turned into something of a private education hub with private schools in commercial sites like Peace Centre offering a gamut of courses such as dance, AutoCAD and Math Olympiad training as well as business and management to foreign students.
In this neighbourhood, you will also easily be able to attend the arts-related courses as a matter of interest at the arts institutions or at the smaller independent outfits. For example, NAFA offers part-time courses in, say, ceramics or interior design, and Objectifs at Middle Road offers courses in photography and film-making.
In addition, the National Library stands as a towering symbol of learning in the neighbourhood. Bras Basah Complex next to it has certainly added to the scholarly vibe. The National Library runs all kinds of programmes to promote the love of reading such as the Book Lovers Club and The Straits Times: The Big Read Meet, a monthly book club that is facilitated by Straits Times journalist, Cheong Suk-Wai, that is an extension of her column "The Big Read" that features books by the leading thinkers and writers of our time.
Bugis - Move
The Bugis MRT Station is the most immediately accessible MRT station in the neighbourhood though City Hall, Esplanade, Nicoll Highway and the future Rochor MRT Stations might be closer depending on which part of Bugis it is that you want to get to.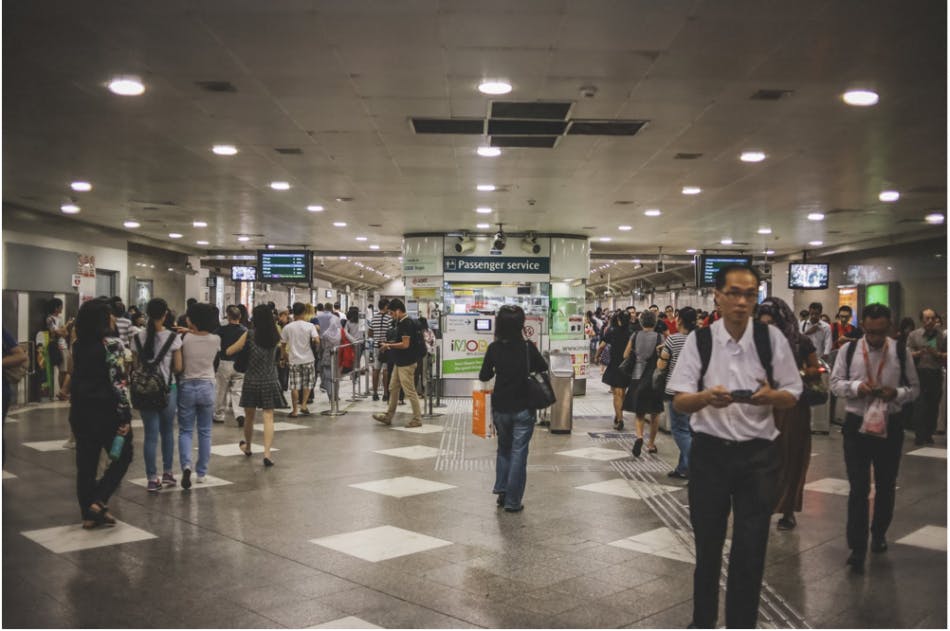 The arterial roads of Beach Road, Bras Basah Road, Nicoll Highway, Ophir Road and Victoria Street criss-cross or bound the neighbourhood, making it extremely easy for vehicles, especially the bus services that ply these roads, to access. Other parts of Singapore can also be reached via Ayer Rajah Expressway (AYE), Central Expressway (CTE) and East Coast Parkway (ECP).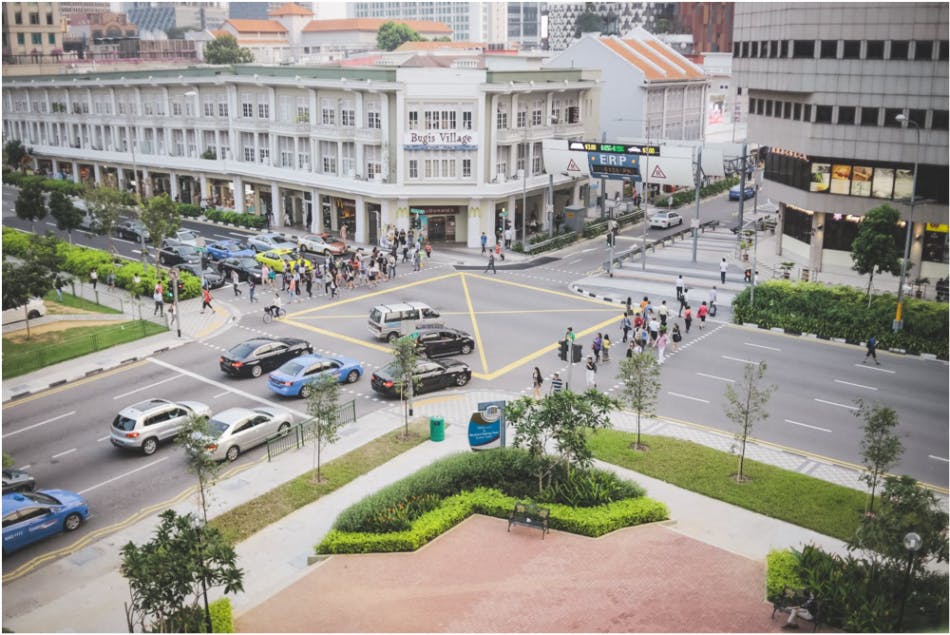 Bugis - Public Library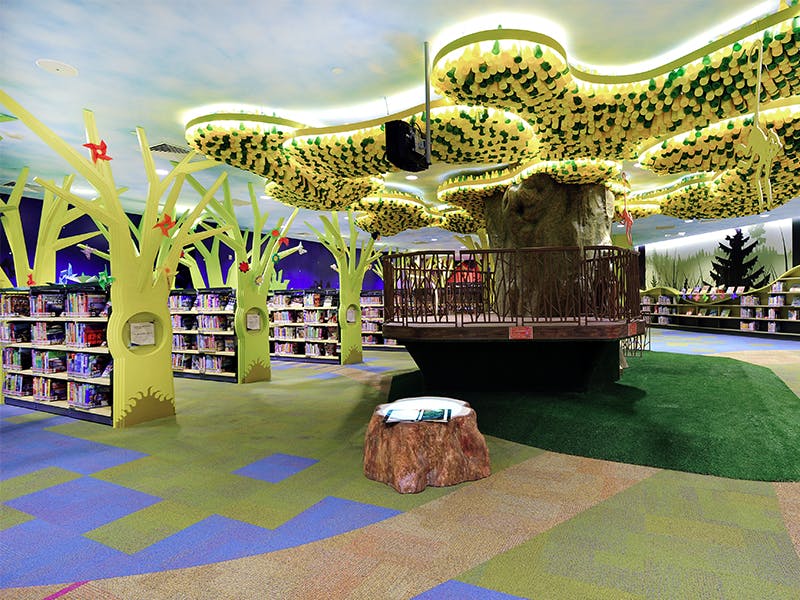 Located on an 11,304 square metre site in Victoria Street near the Bugis MRT Station, the country's largest public library offers you a comprehensive collection of publications which strength lies in the areas of history, politics, economics, socio-cultural development and the arts. This National Library building is the flagship building of the National Library Board and it houses the Lee Kong Chian Reference Library and a public library, the Central Public Library. The Lee Kong Chian Reference Library has over 1.7 million items distributed across Level 8 to 11 of the building according to subject categories. It includes Arts Collection, Social Science & Humanities Collection, Chinese Collection, Malay Collection, Tamil Collection, and Singapore & Southeast Asian Collection. South-East Asian Collection is one of the most interesting collections where you can find out more about the history, literature, politics, and culture of South East Asia countries such as Indonesia, Malaysia, and Brunei Darussalam. 
In addition to the Lee Kong Chian Reference Library, in Basement 1 of the building, you will find the Central Public Library which is home to My Tree House. It is the World's 1st Green Library for kids. Forming the centrepiece of the eco library is the striking treehouse canopy constructed with recycled bottles, while the steps and surrounding platform are built with recycled timber. Other green features in the library include refurbished bookshelves, carpet made from recycled materials, and energy-efficient LED lighting. Some interesting facts about the Central Public Library is that it is the only fully underground public library and as part of the effort to preserve some memories of the former National Library, 5000 red bricks from the old building were brought over to construct a wall in the new library's Bamboo Garden.
Bugis - Parks and Gardens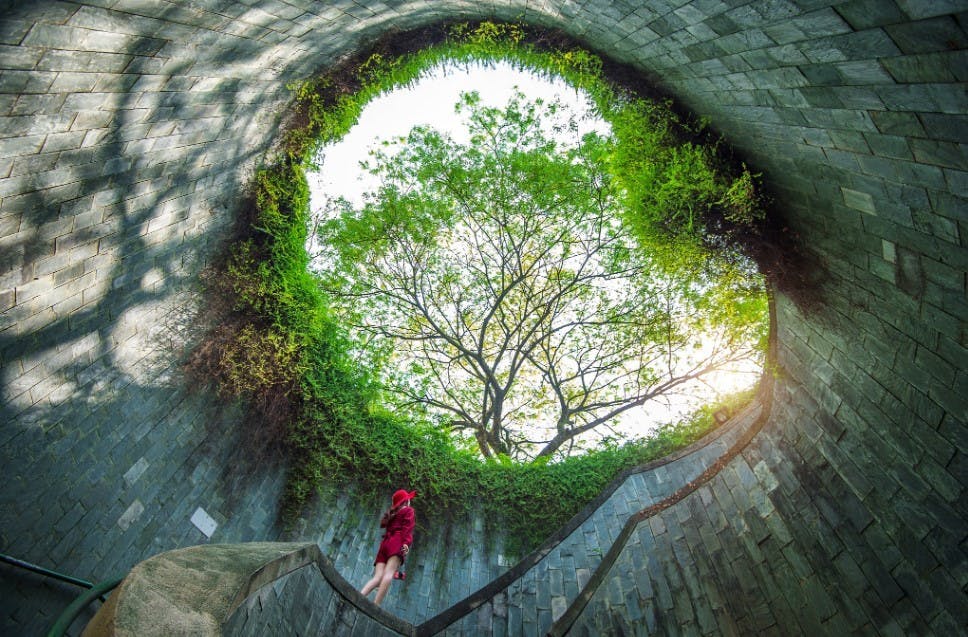 While staying in the Bugis area, you might want to wander around and take in the beautiful nature that is abundant in Singapore or you might be interested in learning about the history of the country, and 99.co knows just the right place for you to do both at the same time! An iconic hilltop landmark that has witnessed many of Singapore's historical milestones, Fort Canning Park, is one of the few parks in Singapore that offers visitors both a walk among nature and a trip back to the past. Featuring nine historical gardens namely the Pancur Larangan, Artisan's Garden, Sang Nila Utama Garden, Jubilee Park, Raffles Garden, First Botanic Garden, Farquhar Garden, Spice Garden, and Armenian Street Park, the park offers ancient artefacts which are a must-see for any history buff. Accompanying these gardens are wayfinding and trail guides which will allow visitors to plan their own trail and explore the hill at their own pace. Its lush greenery and expansive lawns offer a variety of arts, heritage, and exceptional nature experiences. Another one worth visiting is Esplanade Park along Connaught Drive. Built in 1943, Esplanade Park is one of the oldest among Singapore's heritage parks. If you are looking for a park that showcases many of Singapore's historical landmarks, it is just the perfect place for you to visit.
Bugis - Sports Facilities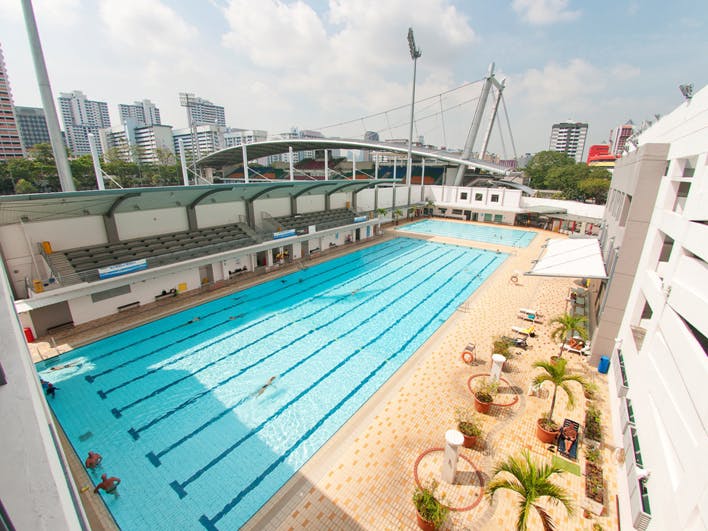 Sports enthusiasts residing in the area will love to know that the Bugis neighbourhood has many nearby public sports facilities that are sure to fulfil their sporting needs. One such sports facility is the Jalan Besar Sports Centre run by ActiveSG which operates several sports facilities including a swimming complex, a stadium, and a gymnasium. Located on Tyrwhitt Road, this sports facility near the Bugis neighbourhood is open for public use. However, the stadium which has a capacity of 6,000 people is not open for public bookings. It is the home ground of the Young Lions, and the national team may sometimes play here as an alternative venue to the National Stadium, and was used for a time, while the National Stadium was under construction. The Jalan Besar Swimming Complex is where group swimming classes are conducted throughout the week for both kids and adults. The classes are generally between 5 pm - 9 pm on weekdays and 8 am - 9 pm on weekends. The facilities in this swimming complex include competition, teaching, and wading pools, so it is suitable for both competitive swimmers looking for a competition standard pool, as well as anyone who is simply looking to beat the heat and have some fun in a watery playground.
Photography by Dahalan Sarlip
Shortlist folder is empty
Search for listings to shortlist