Clementi
Tags:
Residential
Up and coming
Bustling
Across Clementi, a variety of housing types provide distinct options for residents. On top of existing accommodation such as Park West, Botannia and The Parc condominium, more will be available in the form of public housing near Clementi Woods Park and Waterfront private housing along Sungei Ulu Pandan, just to name a few. Well situated near the Jurong Gateway, a larger number of job seekers can enjoy fresh opportunities near home. While Clementi did not used to have any shopping centers within the vicinity, West Coast Plaza and The Clementi Mall have opened up in previous years to provide additional facilities for residents. Sunset Way, unique for its al fresco dining area, is a gem hidden along the heartlands. Besides National University of Singapore, Singapore Institute of Management and Ngee Ann Polytechnic, NUS High School and Nan Hua Primary School are part of the numerous academies nearby. Not too far away, The Singapore Japanese School provides an international education for children of Japanese expatriates.
Summary
Legends have it that the iconic Ice Lemon Tea, a national favourite drink, was the inspiration behind Clementi's name.
Having been once known for the boys' home situated along the road, the district was once known as Reformatory Road. Until 1947, when the Singapore Rural Board proposed changing the name of the road. The intent was to initially christen it in honour of Sir Hugh Clifford, the British High Commissioner in Malaya.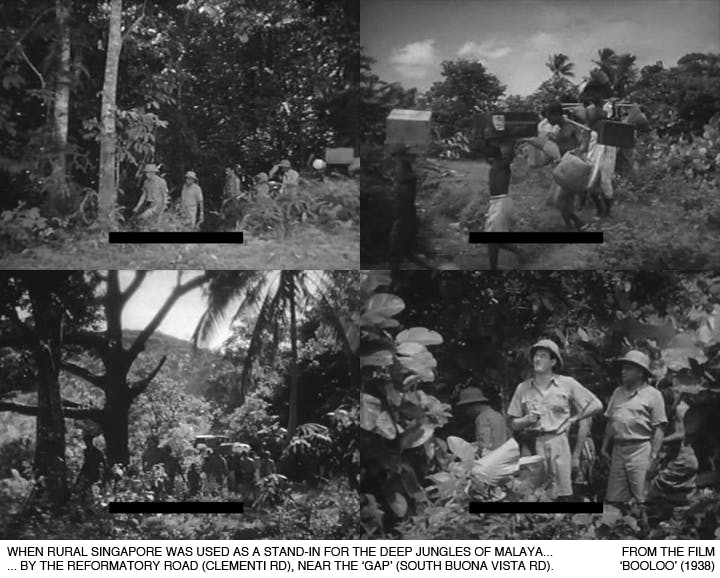 While Clementi was the name the Lord eventually settled on, it remains unconfirmed for whom it was named. Possible namesakes include Sir Cecil Clementi Smith, the first British High Commissioner in the Straits Settlements, or the similarly named Sir Cecil Clementi, a former Governor of the Straits Settlements whose significance doubled as the initiator of the construction of Kallang Airport.
Clementi's colonial attachment extends further given a portion of it having been named Sussex Estate, after the English county. Developed in the mid-1950s, the now-named Clementi Avenue 1 was once home to the families of British senior non-commissioned officers.
Following neighbouring estate Boon Lay's HDB-centric development, Clementi underwent a similar development in 1975.  This included the demolishing of the military installation Colombo Camp located where what is now known as Clementi New Town.
Today, Clementi serves as an epicentre, linking the south-west to the rest of Singapore.
Clementi - Stay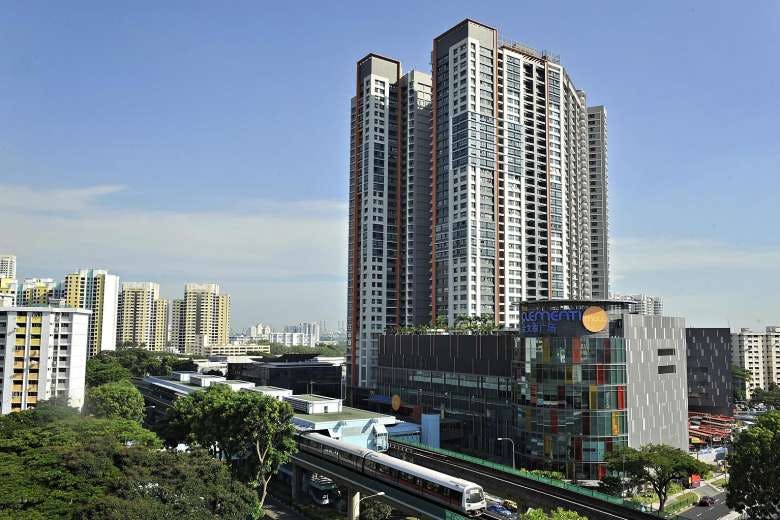 Divided into four constituencies with seven neighbourhoods, Clementi hosts a diverse selection of housing options. From the traditional Singaporean apartments like HDB flats and condominiums to private landed properties, Clementi residences are a microcosm of Singaporean homes. 
The homes in Clementi offer unmatched value through accessibility and resources. In 2016, a flat in Clementi Towers HDB that is linked directly to Clementi MRT station made a record-breaking sale fetching more than $1 million dollars on the resale market. Similar scenarios are typically only observed in units in Design, Build & Sell projects, which refer to public housing units that are developed and sold by private developers as opposed to the Housing Development Board. 
While the more common HDB housing estates are aplenty in Clementi, the otherwise heartland-like district is also home to multiple condominiums. From older landmark properties such as Clementiwoods, Parc Clematis, The Trilinq, to newer sites like The Clement Canopy in Clementi Avenue 1, Clementi is rife with condominiums.
Unique to most heartland estates, however, is the presence of hotels within the vicinity of Clementi. Just off the cusp of Clementi are Ibis Budget and Fragrance hotels, both reasonably-priced housing for travellers.
Clementi - Eat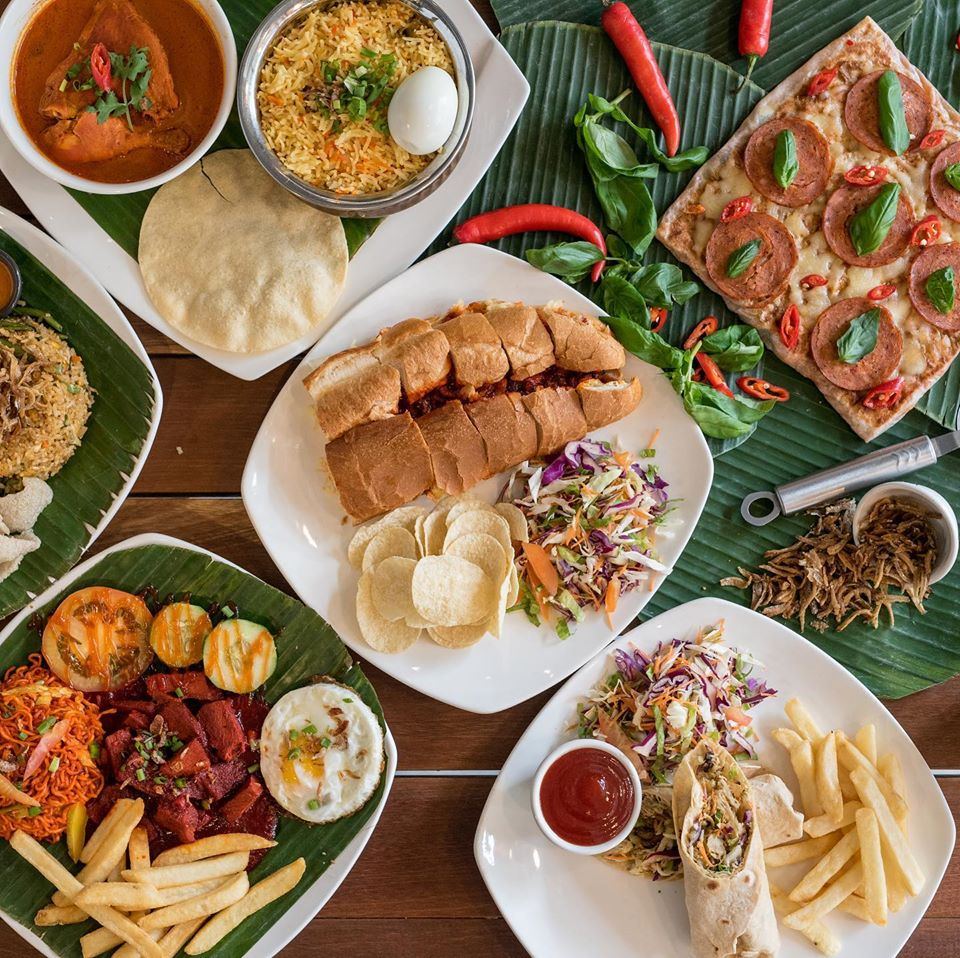 An early settlement even during the development phases of the government's efforts with the HDB initiative, the district has no shortage of great food options. The Block 448 Clementi Food Centre has satiated many a Clementine since its construction. So great is its reputation that it is not uncommon to find the occasional East-side resident in the hawker centre hoping to snag a meal from one of the famous vendors.
Setting their flag in this food haven is popular western cuisine franchise, Collins whose usual restaurant fare finds a home in the esteemed hawker centres of Celemnti. Truffle mushroom soup and a crispy white pizza are some of what can be enjoyed from Collins. 
Though if shopping mall fare is what you hanker, Clementi has not one but two malls to offer with a variety of fast food options and mall food courts. Clementi Mall holds common food chains like McDonald's and Stuff'd, as well as well-loved options that are harder to come by, such as Shake Shake In A Tub and Jinjja Chicken!
In 321 Clementi, hipster and prata converge at Prata Alley. The restaurant serves whacky prata amalgamations that most have likely not tried before. Salted caramel apple prata and pizza prata are two popular menu items that prioritise tastefulness that supersedes the value of unconventional combinations. 
Clementi - Drink
With its bustling pseudo-city lifestyle, and its function as a network centre in the south-west of Singapore, Clementi does not disappoint with its availability of cafes. Boasting both Starbucks and The Coffee Bean & Tea Leaf, Clementi's heavy traffic of working adults and students keeps the town trendy.
And if you're looking for something a little stiffer, experience the customer favourite Beer O' Clock at Stickies Bar located on Sunset Lane.
Serial cafe-hoppers are likely well acquainted with Clementi and its strong cafe representation. Cafes like W39 Bistro & Bakery offer full meals with their artisanal coffee, while Jimmy Monkey replicates the Melbournian cafe experience, where customers enjoy glazed donuts while watching the raw green beans get roasted. 
Clementi - Shop
With two shopping malls located just within walking distance of the Clementi MRT station, Clementi possesses almost every type of store its residents or visitors could possibly need.
The heart of the district, The Clementi Mall is connected directly to the MRT station, and houses the bus interchange. The Clementi Mall also houses the Clementi Public Library. With staples such as a Popular bookstore, BHG, a supermarket and more, The Clementi Mall alone is sufficient in providing residents with all their basic needs.
While The Clementi Mall does lack a cinema, 321 Clementi houses a WE Cinemas by Eng Wah. Furthermore, the mall is a short, pleasant walk from the MRT station and allows you a reason to navigate through the Block 448 hawker centre. The cinema is actually the only cinema in Clementi, with the only other cinema nearby being EagleWings Cinematics, a boutique cinema at King Albert Park Mall.  
While slightly less expansive than The Clementi Mall, 321 Clementi does host its fair share of residential favourites and necessities. From Saizeriya to clinics and a gym, 321 Clementi hosts all the neighbourhood comforts its residents require.
Clementi - Play
Whether to keep fit or just have fun, Clementi's well-equipped. With multiple gyms and bordered by more than one park, Clementi's recreational potential is diverse.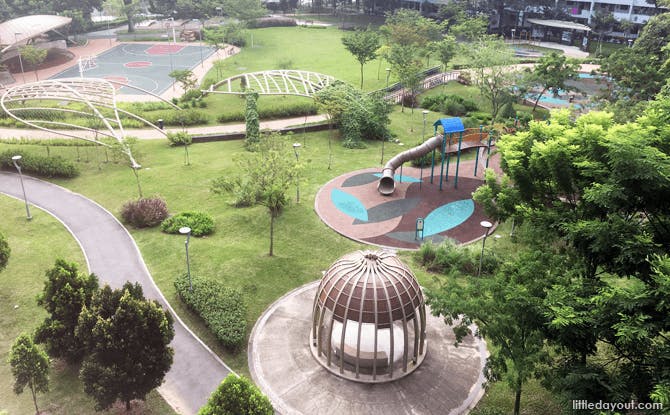 With two of the most commercially known gyms, Fitness First and Anytime Fitness, already present, Clementi's fitness options are open to most gym-goers. Additionally, the area has its own ActiveSG gym as well, making fitness accessible to just about anyone.
And if you're looking for something less tedious and more for leisure, Clementi's residential and neighbouring parks are not only a healthy dose of nature, but also picturesque.
The namesake of one of its more prominent condominiums, NParks' Clementi Woods Park offers residents an opportunity to get back in touch with nature.
In addition to the NParks staple is the Firefly Park, and Sunset Way Park, also an NParks installation. And although these parks offer just about all one would expect in a park, if you find yourself yearning for something more of the seaside variety, you can make your way to West Coast Park, the west-sider's answer to the more popular East Coast Park. The park runs parallel to the West Coast Highway and has 50 hectares of land with six different playgrounds, fishing spots, and barbecue pits! 
Clementi - Learn
From pre-school to tertiary education, Clementi's one of the very few estates to be able to boast having them all.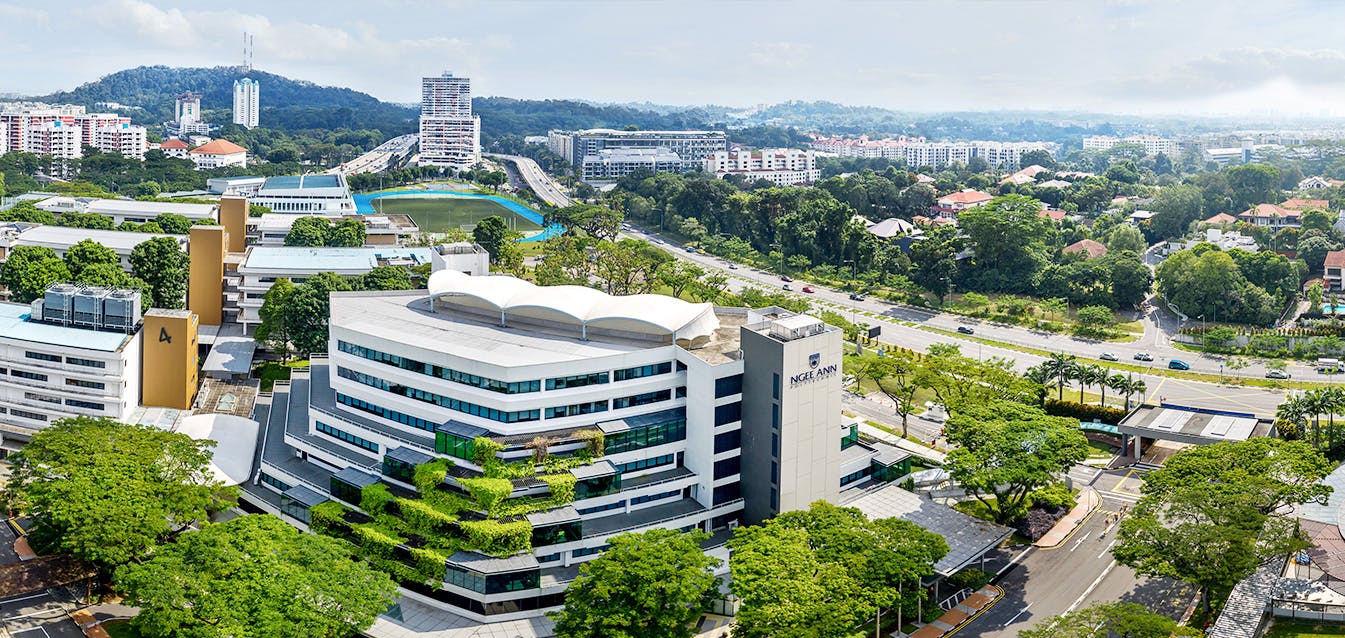 Primary schools in the area include Clementi Primary School, Nan Hua Primary School, Pei Tong Primary School, and Qifa Primary School. Options for secondary education extend from the well known Clementi Town Secondary School, Nan Hua High School, and Tanglin Secondary School to the focus-specific academies like NUS High School of Mathematics and Science.
Tertiary education options are nothing short of impressive in Clementi. Both Ngee Ann Polytechnic, within the Clementi zones, and Singapore Polytechnic in Commonwealth Avenue West. Additionally, for degree students, the SIM Headquarters is located just beside Ngee Ann Polytechnic, and the National University of Singapore's vast premises borders Clementi as well.
More uniquely, Clementi is also host to the Japanese School, Singapore with the Waseda Shibuya Senior High School close by at West Coast Road. A private Japanese Kindergarten is located just beside the Japanese Secondary School.
Clementi - Move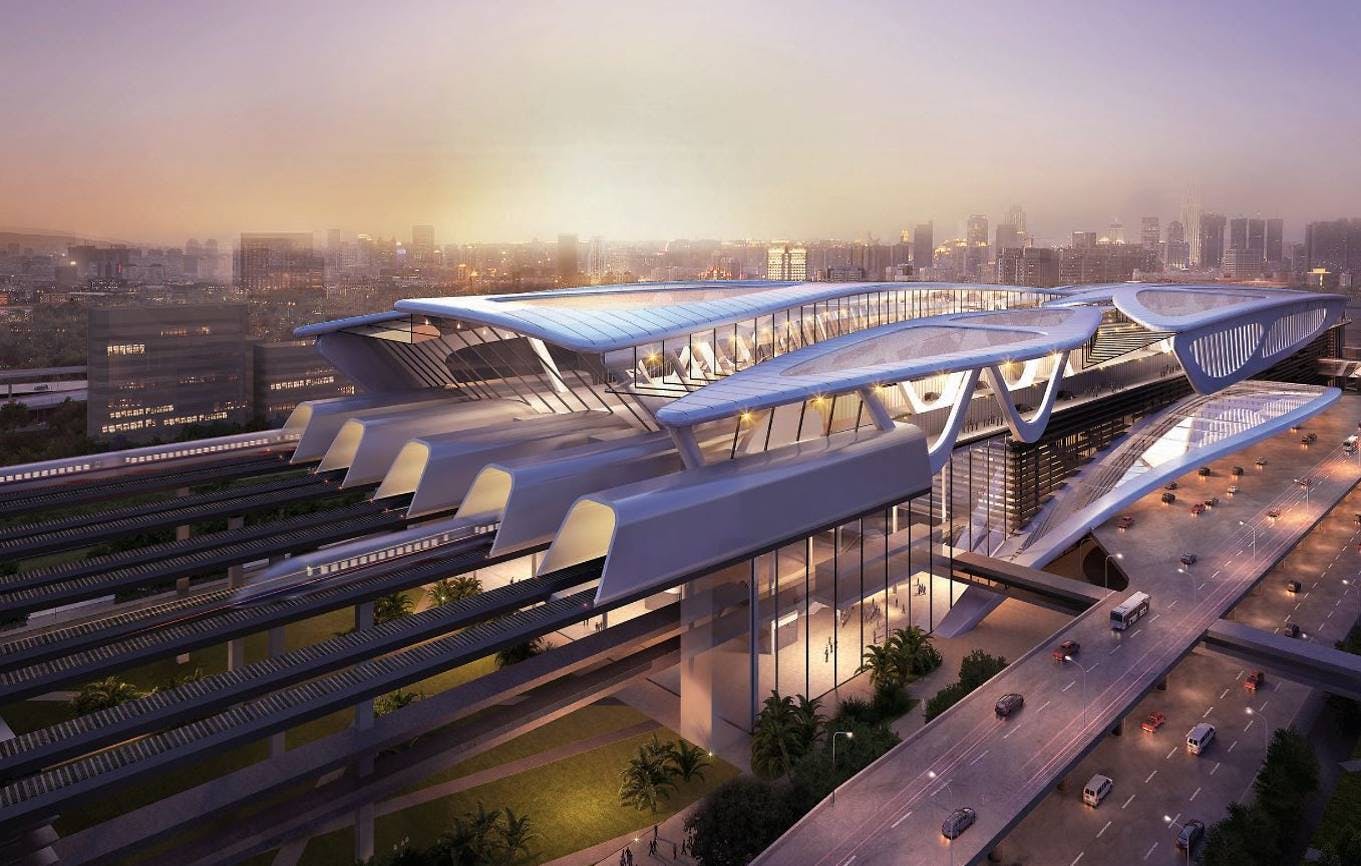 Clementi's central transportation hub unifies both its MRT station and the bus interchange. Located on the East-West Line (Green) Clementi is a stop away from Jurong Interchange. Furthermore, not only is the MRT station connected to The Clementi Mall, the mall itself includes the bus interchange, allowing commute to be as efficient as possible.
Clementi also grants access to numerous expressways, making it a commonly chosen segue spot for taxi drivers ferrying passengers in and out of Singapore's west. The expressways are Ayer Rajah Expressway (AYE), Pan Island Expressway (PIE), and Bukit Timah Expressway (BKE), which make travelling to prime areas a matter of fifteen minutes. 
Accessibility to and from Clementi is only going to get better, with the introduction of three new train transport routes in the vicinity. The Cross-Island Line will be the country's longest fully-underground line, and will be over 50 kilometres long. The Jurong Region Line will connect neighbourhoods in three phases from Choa Chu Kang to Boon Lay. The KL-Singapore High-Speed Rail at Jurong (a stop away from Clementi) will cross borders, linking Singapore to Malaysia's city, Kuala Lumpur. 
Clementi Public Library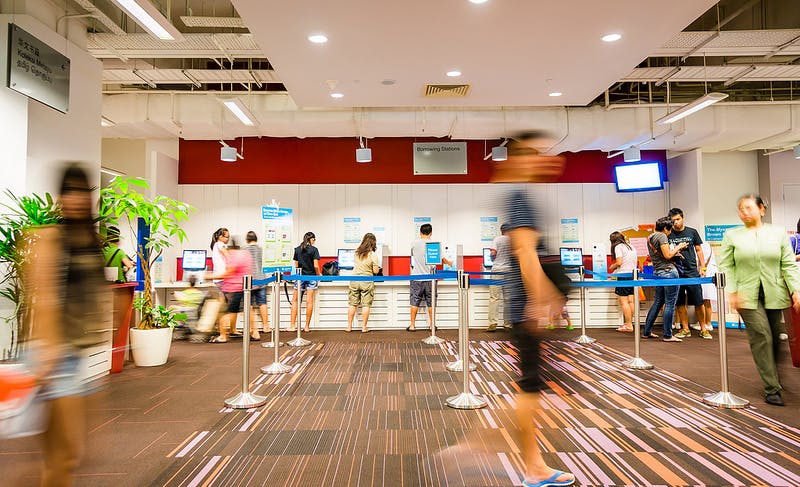 Located on the fifth floor of Clementi Mall, Clementi Public Library serves as a community learning hub for residents, schools, and organisations in South-West Singapore. There is something for everyone from all age groups to enjoy with a collection of about 180,000 items covering fiction and non-fiction books, magazines, and audio-visual materials. The library has a wide range of best sellers in various subjects such as Cookery, Health and Fitness, and Graphic Novels, as well as new arrivals and popular fiction genres such as Romance, Mystery, and Thriller. Situated in the heart of a major transportation node, Clementi Public Library also provides convenient access to commuters passing through the area. With Mystery Brown Bag Service targeted at the transit users within the shopping mall, there will be easy access to interesting reads which are pre-packaged according to popular subjects and themes. Another unique highlight of the library is the Interactive Digital Storytelling service. Your little ones will be able to engage in stories and reading activities such as quizzes via the Interactive Storytelling Kiosks. 
Clementi - Parks and Gardens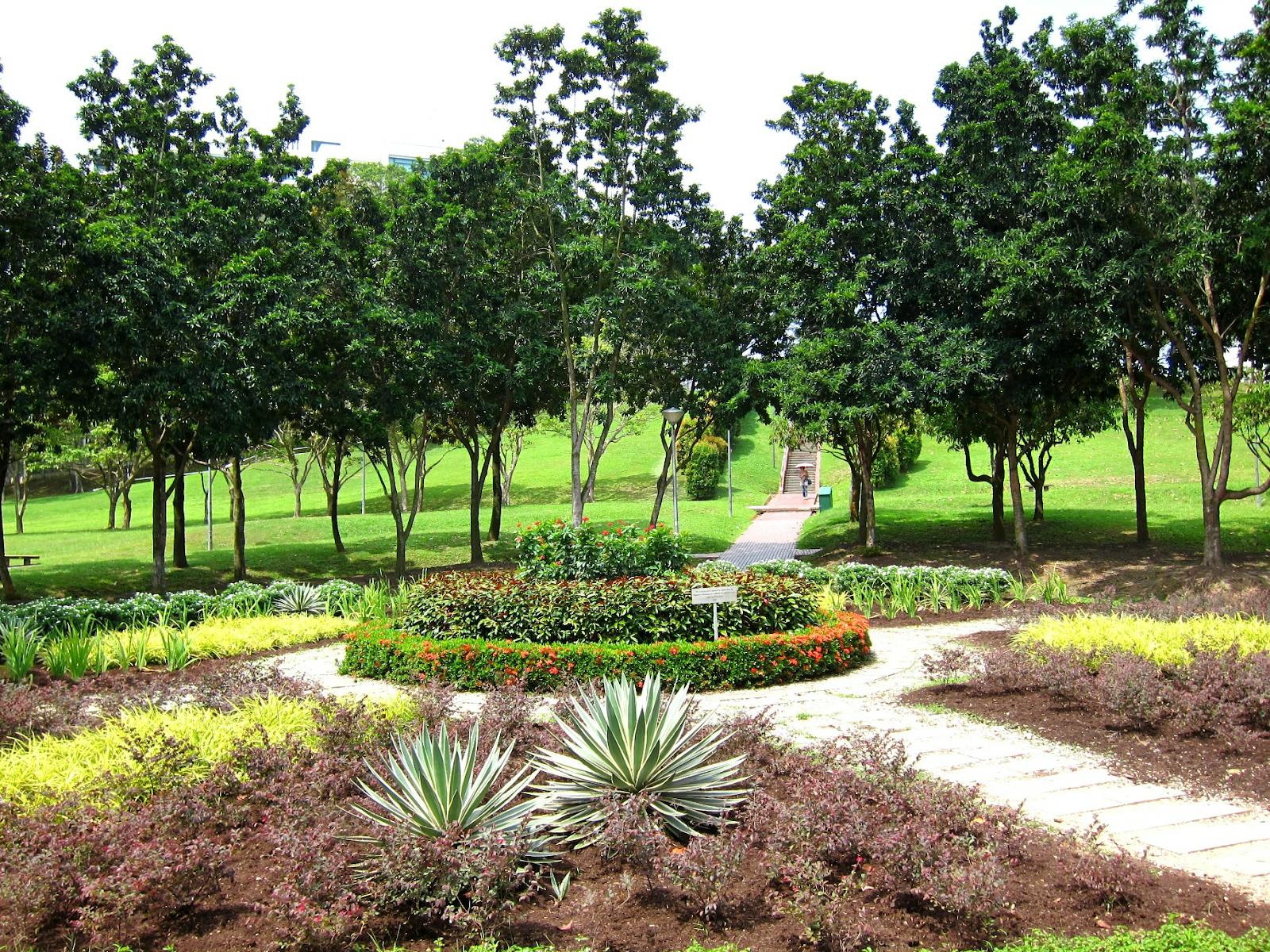 Looking for a place to spend a day out with your little ones? Sunset Way Park might be a lovely option for you. The park has an expansive playground with a diverse range of equipment for children of all ages, abilities, and experiences. It is also an ideal place for picnics and relaxation, so the whole family can enjoy every bit of their time together. Another great idea for your adventurous children is Firefly Park. The park has climbing obstacles, little rocking horses, hopscotch squares, and fitness corners. It consists of two parts, a section for young children between two to five and another for older kids up to 12 years old. Meanwhile, if you are looking for a true nature-lover destination, Clementi Woods Park is the perfect place that we here at 99.co definitely recommend for those looking to get up close and personal with nature. With its tall mature native trees and natural vegetation, Clementi Woods Park is a welcoming retreat. The wooded ambience of the park makes it perfect for a quiet cool stroll in the morning or evening.
Clementi - Sports Facilities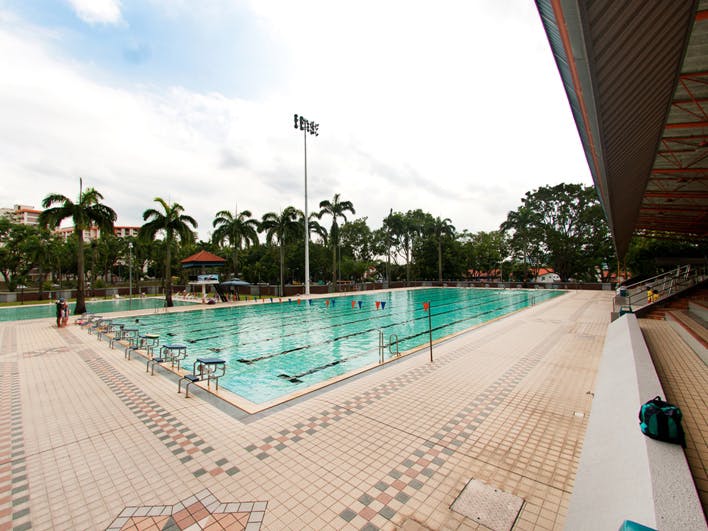 With a busy interchange and train station nearby, Clementi Sports Centre, formerly known as Clementi Sport and Recreation Centre, serves a mature estate with people of different ages, from kids, young adults, to active seniors. The multi-purpose stadium, Clementi Stadium, has a seating capacity of 4,000 and formerly served as the home ground for Tanjong Pagar United FC, Home United FC, and Tampines Rovers FC. Within the complex, you will also find one of the few public pools in Singapore to be built in a prime location. Clementi Swimming Complex which is just a short 8 minutes walk from Clementi MRT is a popular place for active swimmers. Other facilities include a gymnasium and multiple sports halls. In fact, the sports hall is the preferred venue for the Ministry of Education's basketball championships and is a training ground for the Singapore fencing team. On top of that, though it is one of the oldest facilities in Singapore, the sports centre here has been able to re-invent itself by bringing amateur boxing to the masses to revive the interest of working adults.
Shortlist folder is empty
Search for listings to shortlist