Who's it suitable for?
Affinity At Serangoon (TOP 2024) is a perfect choice if you are looking for:
Resort-style condominium in Serangoon North
Strata landed houses with full condo facilities
A wide range of unit layouts for singles and families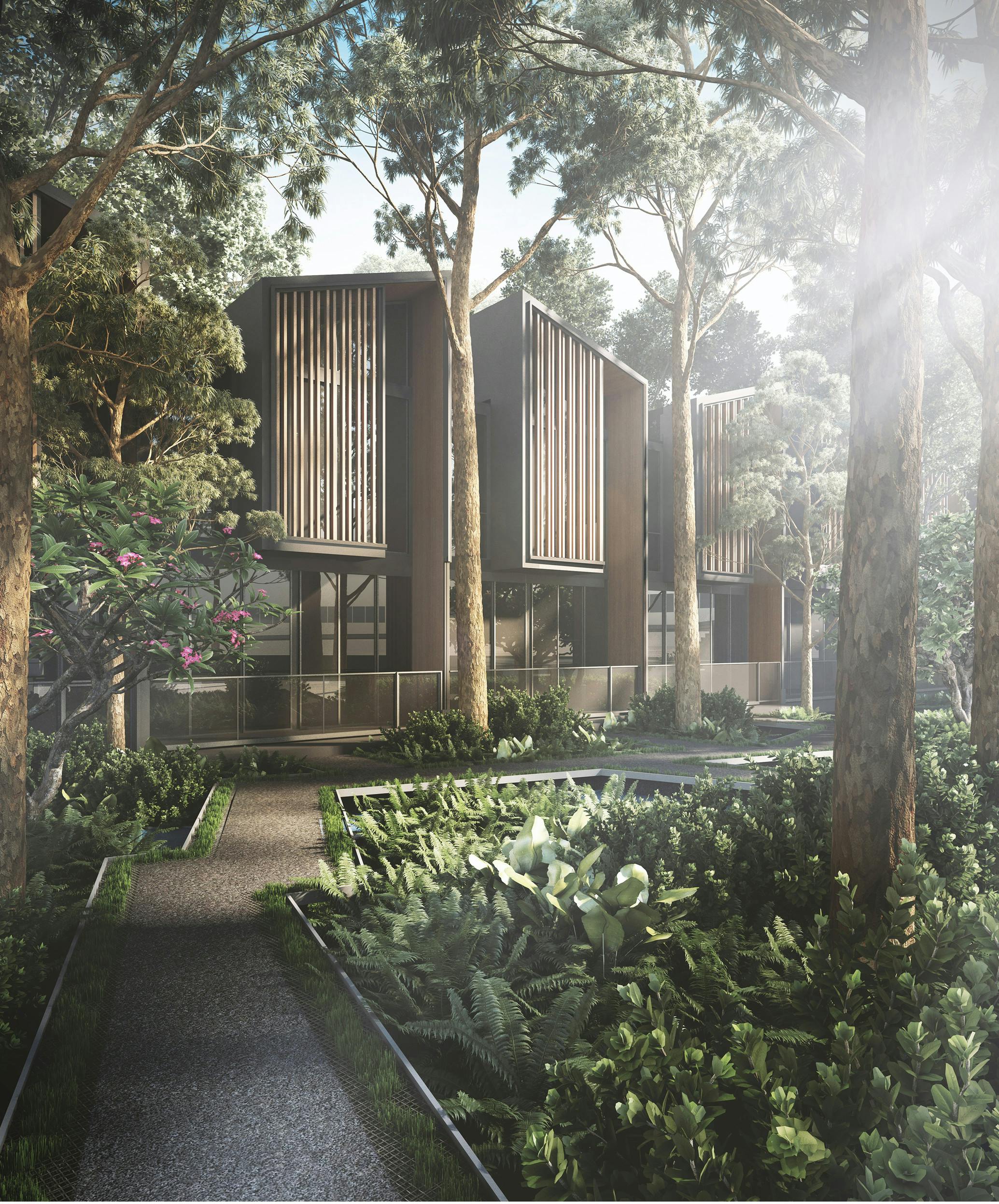 Affinity At Serangoon is a 99-year leasehold condominium development located at 10 Serangoon North Avenue 1 in District 19. Expected to be completed in 2024, the Affinity at Serangoon floor plan features two types of residential units: apartments and strata landed houses. Singles or families who prefer cosier nests will appreciate the diverse apartment layouts to choose from; it ranges from a 1-bedroom (474 sqft) and 1-bedroom with a study (538 sqft) to a 4-bedroom and penthouse (1,550 sqft).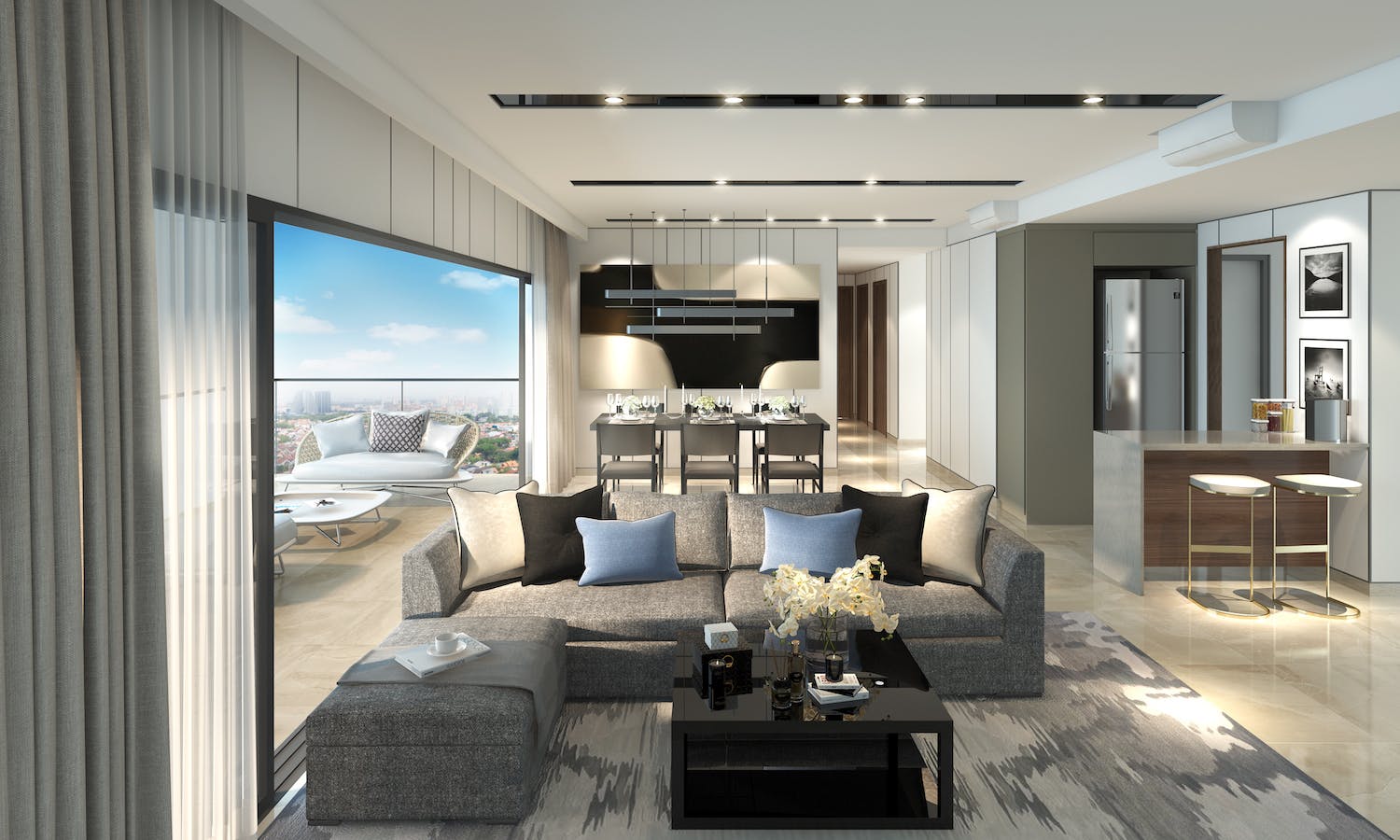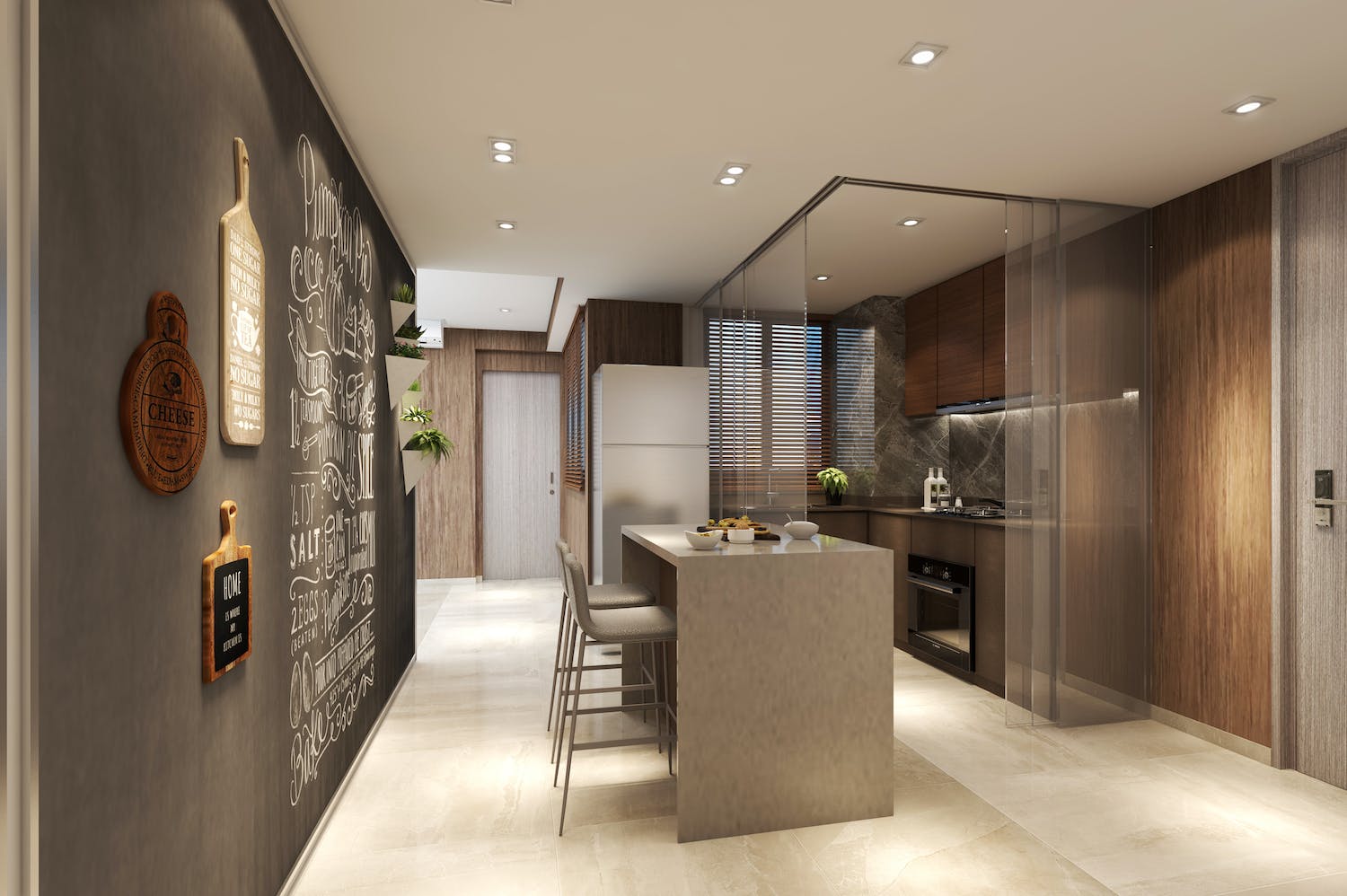 Affinity at Serangoon strata landed houses, which are only available in 40 units, boast high ceilings, direct access to a 67m lap pool via the backyard, and a natural skylight above the dining area. Spanning two storeys and a basement, with a choice of 4- or 5-bedroom types, these strata landed houses at Affinity Serangoon (2,067 sqft to 2,357 sqft) let you enjoy the privacy of a landed home while still having access to the condominium facilities.
Facilities at Affinity Serangoon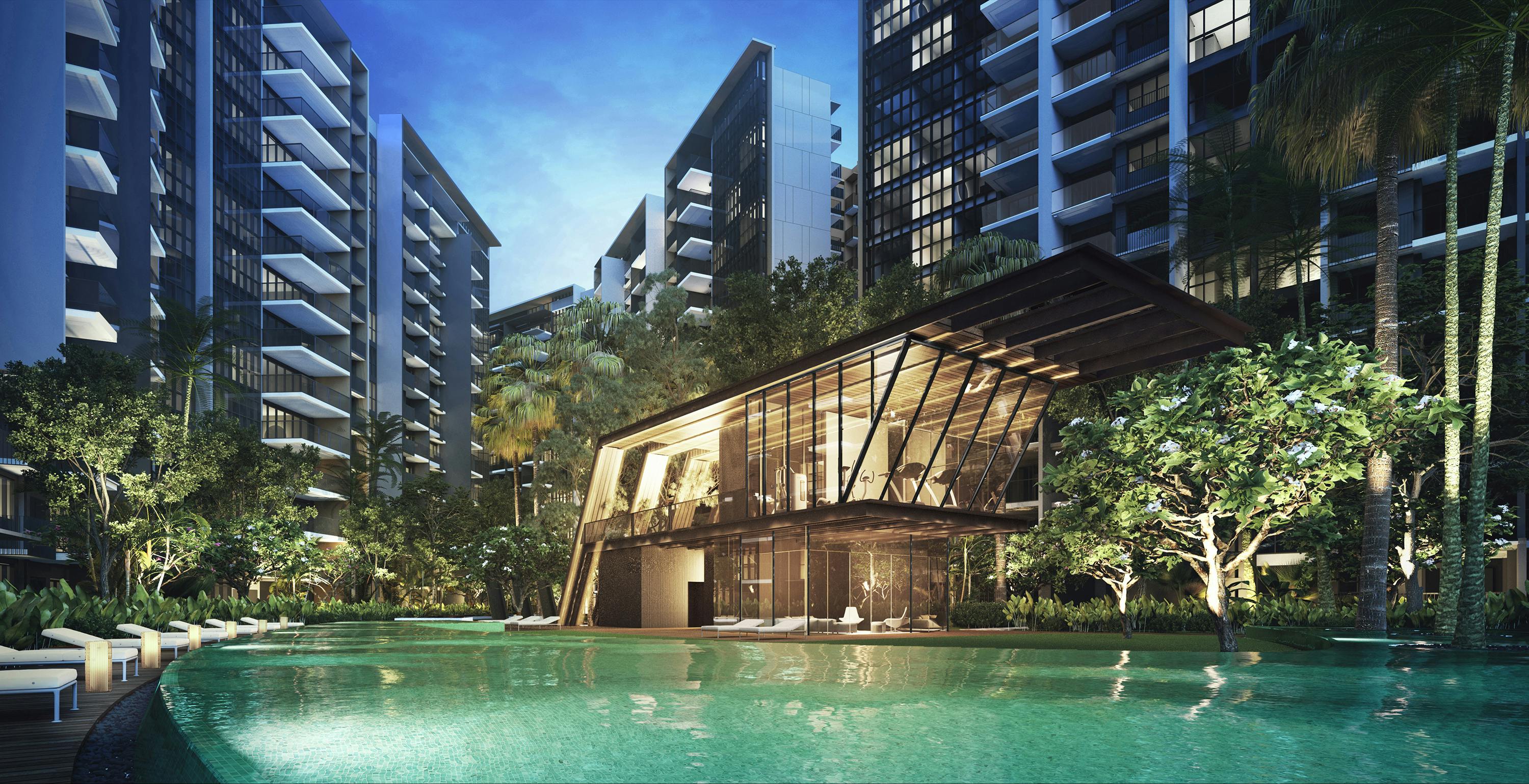 Oxley Holdings, the developer of Affinity at Serangoon, built a home which focuses on community and wellness. It is reflected in the restful ambience of the development, as well as the facilities provided. 88 facilities and 5 retail shops have been peppered throughout the development.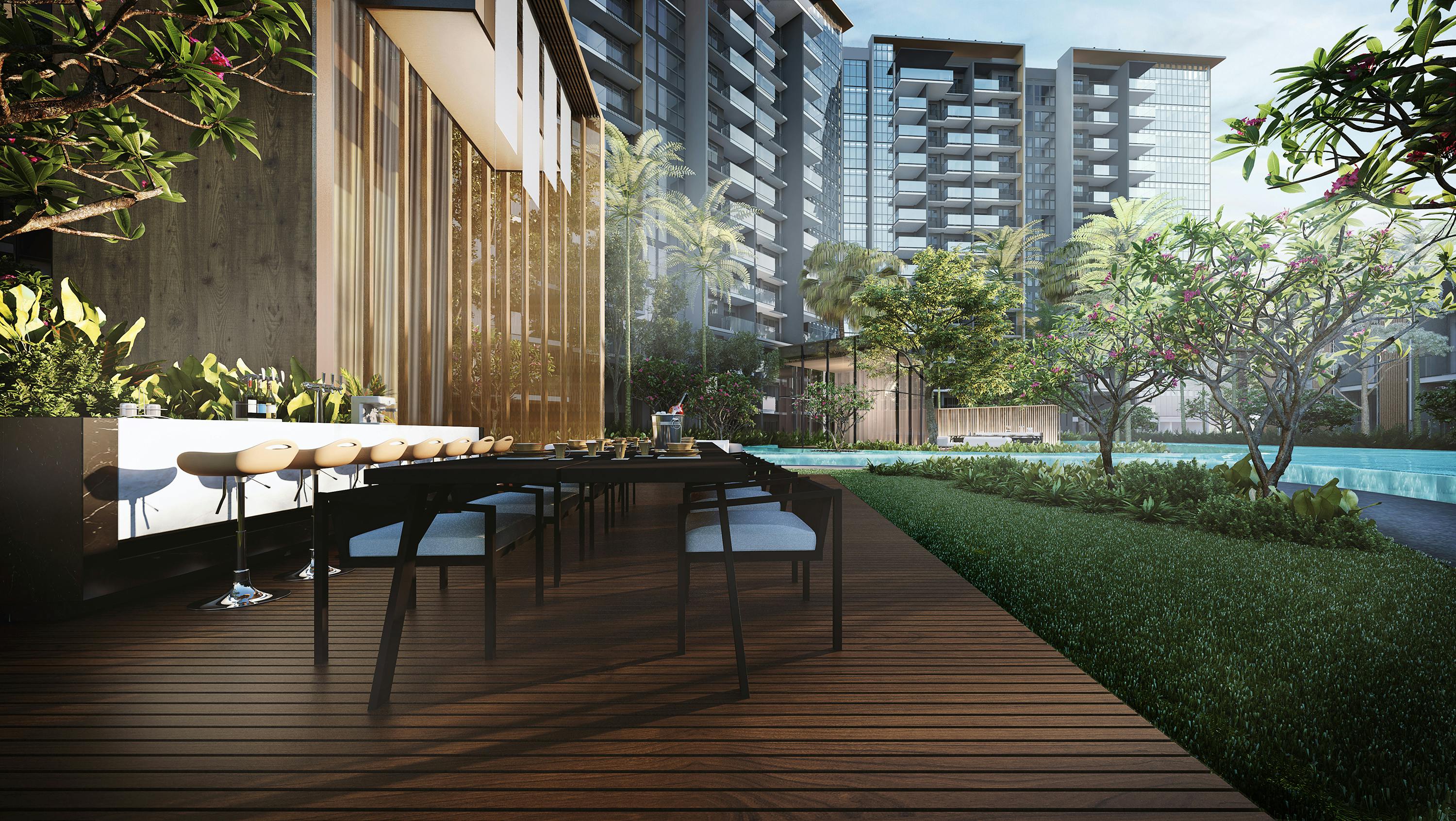 The Floating Boardwalk and Firefly Path are perfect for quiet evening strolls, while the Games Room and Jamming Studio are for those looking to have a crazier night in. Fitness junkies will have a wide array of choices, from the tennis court to the free-form swimming pool and air-conditioned floating gym. Feeling achy after the workout? Help yourself to the reflexology path, spa bed, steam room, and outdoor jacuzzi.
Working parents can drop off their kids at the Childcare Centre before work, and play a round of catch at the Kids Playground before settling in for the night. If you have guests over, book the gourmet BBQ pit to show off your grilling skills. This resort-style condominium designed by the award-winning DP Architects provides residents with an all-year-round vacation without even having to leave home.
Accessibility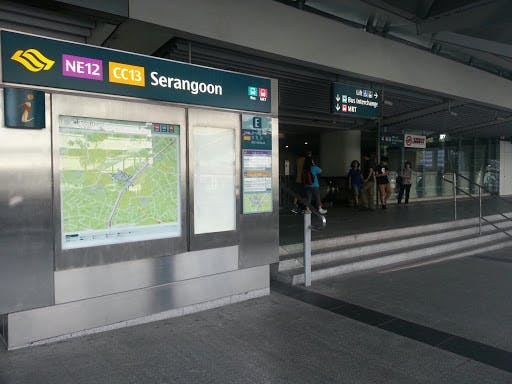 Affinity at Serangoon is the perfect balance of style, comfort, and location. Travelling around is made convenient with the North-East Line (NEL) and Circle Line (CCL) in the vicinity. On top of that, with the upcoming Cross Island Line (CRL), residents will also be serviced by Serangoon North MRT Station which is located a short walk from Affinity at Serangoon – CRL Phase 1 will be completed by 2029. Other nearby stations, such as Serangoon MRT, Kovan MRT, and Lorong Chuan MRT, are minutes away. This Serangoon condo is also right next to a bus stop with services such as 156, 147, 116, 109, 76, 73 and 70. 
For drivers, commuting to work is easy as the Central Expressway (CTE) and Kallang Paya Lebar Expressway (KPE) are just a 4- to 8-minute drive. In addition, Affinity At Serangoon is within short driving distance to Orchard Road – Singapore's popular shopping area is a 15-minute drive from your home.
Nearby Amenities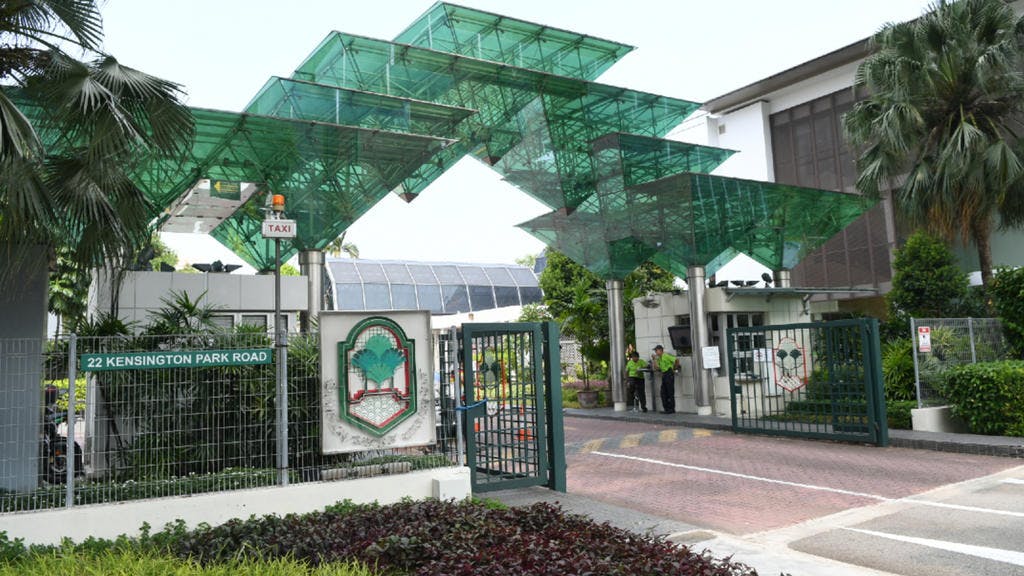 Affinity Serangoon sits in the laidback part of Serangoon, and, still, you are minutes away from charming spots like the shophouses along Kensington Park Road and hawker fare like Chomp Chomp Food Centre. Serangoon Gardens Country Club is a 5-minute drive from Affinity. Equipped with multiple cafes, mahjong rooms, and sporting facilities like an aerobics studio, bowling centre, and tennis court, you will never run out of things to do in this club.
Schools Near Affinity at Serangoon
Residents can take confidence in starting families because schools are abundant in the area. This Serangoon condominium can potentially be a nice upgrade for families who reside in nearby HDB developments such as Hougang Crimson HDB. 
Rosyth School and Zhonghua Primary School are within a 1km radius of Affinity Serangoon – parents might want to consider this if they have concerns about the primary balloting exercise. Other primary schools within a 1-2km radius include CHIJ Our Lady of Good Counsel, Hougang Primary School, Xinmin Primary School, Yangzheng Primary School, and Yio Chu Kang Primary School.
Shopping Centres Near Affinity at Serangoon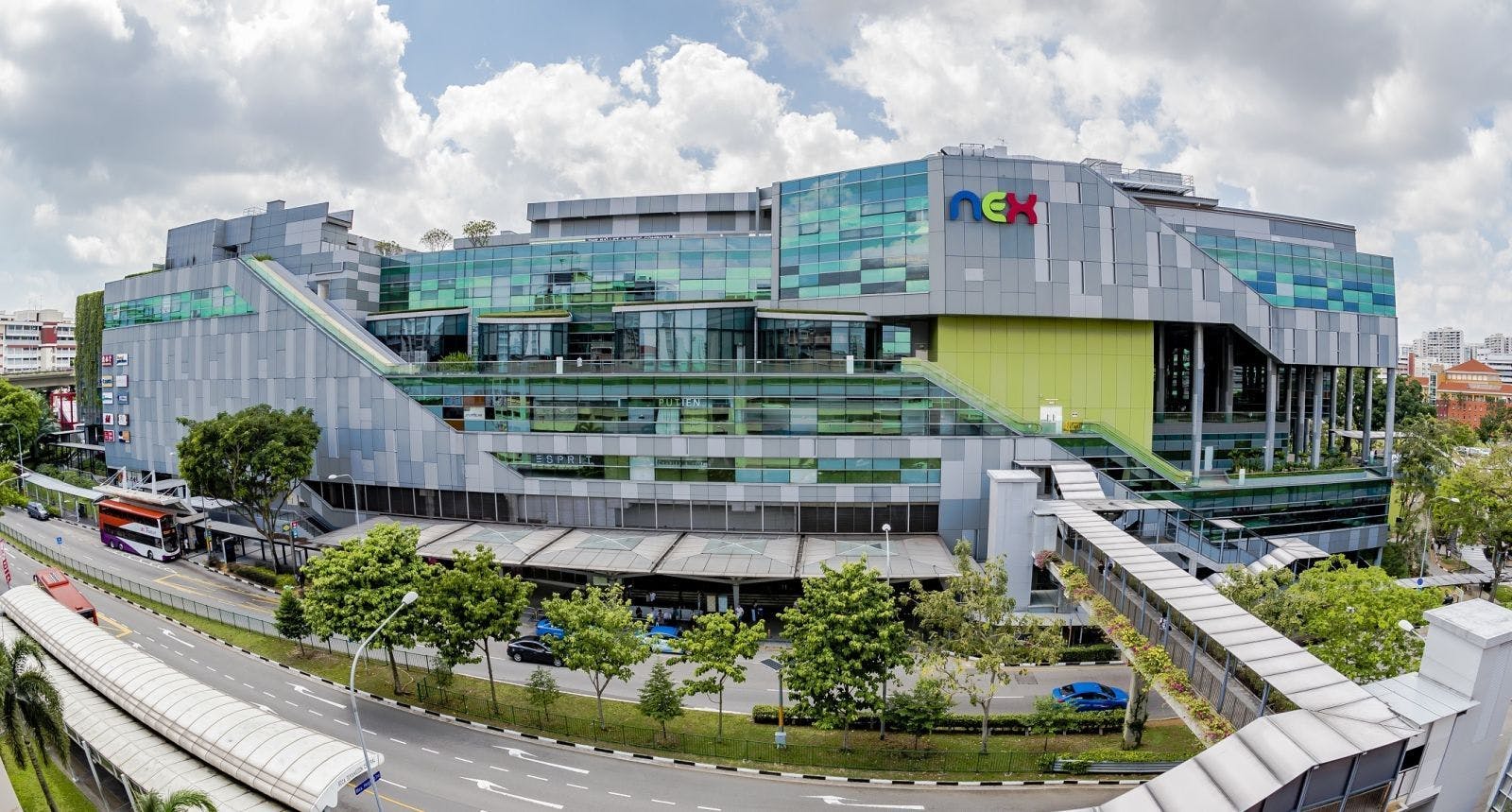 Affinity Serangoon is a 7-minute drive to NEX, a popular heartland mall in Serangoon. It boasts a plethora of retail, dining, and entertainment options, including a supermarket, cinema, and KTV joint – it is also home to Serangoon Public Library. Kovan Heartland Mall is another shopping centre located near the development. The mall has both essential and well-loved retail options, including a Cold Storage supermarket, and other staples of fast and slow food outlets like Xin Wan Hong Kong Cafe and Sakae Sushi. Otherwise, if you wish for an even more comprehensive shopping experience, Orchard Road Shopping District is only 15 minutes by car.
Hawker Centres Near Affinity at Serangoon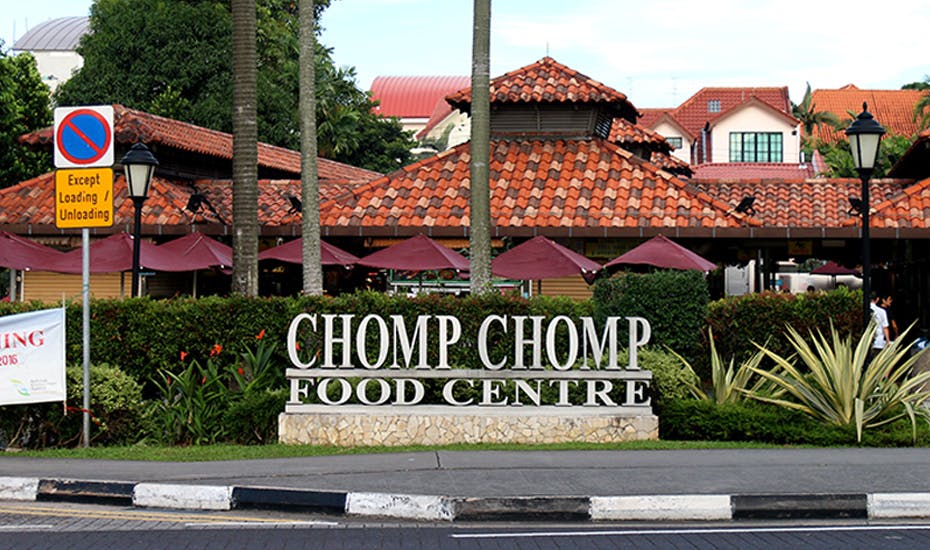 Serangoon enclave offers numerous trendy cafes such as Kooks Creamery, Sunray Cafe, Wimbly Lu, and Lola's Cafe, which can be a suitable place to spend a relaxing afternoon at. However, if a hearty meal is more to your liking, there are several food centres near Affinity Serangoon. 
Head to Chomp Chomp Food Centre and Serangoon Garden Market and Food Centre located just a short drive away. There you will find many notable food stalls, such as Ah Seng Braised Duck Rice and Garden Street Kway Chap. Other favourites include Chong Pang Chicken Wings, Satay Bee Hoon, and Ah Hock Fried Hokkien Mee.
Sports Centres Near Affinity at Serangoon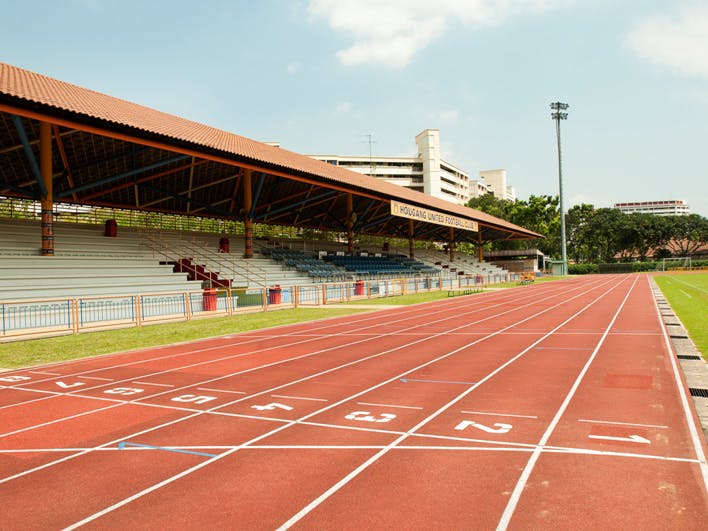 Residents with active lifestyles might want to get familiar with the sports facilities nearby – if they're starting to get bored of the ones at home. Hougang Sports Centre is located a 6-minute drive from Affinity at Serangoon. The Swimming Complex, together with the Hougang Stadium, ActiveSG Gym, and Hougang Sports Hall meets the sporting and recreational needs of the community. 
Serangoon Sports Centre and Serangoon Stadium are even closer to home – approximately a 5-minute drive from the condominium complex. Located at 33 Yio Chu Kang Road, the stadium is managed by Sport Singapore and has a seating capacity of 1,200 people.
Parks Near Affinity at Serangoon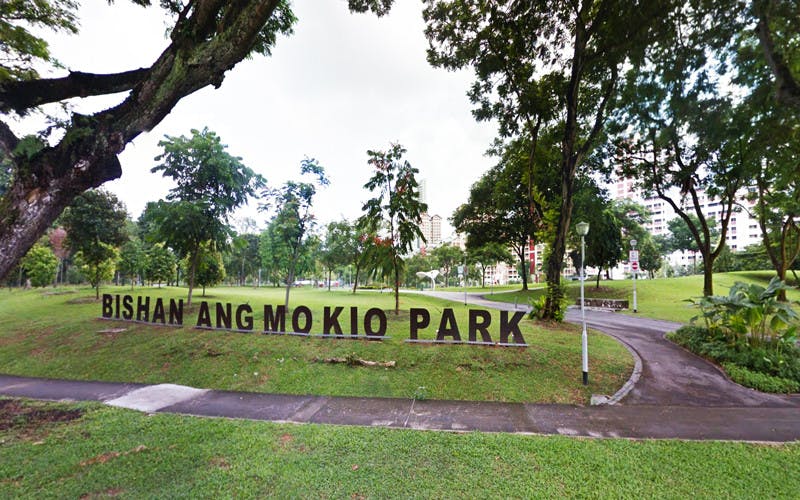 Having a picturesque view of lush greenery from your window is one great thing. But to visit those parks within a short drive away is another thing to be grateful for! Bishan Ang Mo Kio Park is totally worth your 10-minute drive. It is a great place for families to have a fun day out. With open lawns and gently sloping grassy banks along either side of the river, families can have picnics and gatherings while enjoying the beauty and tranquillity of the waterways.
Punggol Park is only a 10-minute drive from Affinity at Serangoon. The shady trees provide a lush, cool area for families to picnic under, while bicycle tracks allow avid cyclists to enjoy a session of cycling with friends. Punggol Park has a fitness corner which is also a good pit stop for joggers to rest or do some simple stretching on the fitness equipment before commencing their run.
Places of Worship Near Affinity at Serangoon
Within a 2-kilometre radius, you can find many churches, including Bethany Christian Centre and Trinity Methodist Church. Temples are also abundant in the area, with Sri Darma Muneeswaran Temple and Lam Hai Poh Toh San located a short stroll from Affinity Serangoon. As for mosques, Masjid Al-Istiqamah and Masjid Haji Yusoff Mosque are within a short drive. There are many different places of worship catering to different and multiple religions and beliefs, so it will be easy for you to find yours nearby.
Hospitals Near Affinity at Serangoon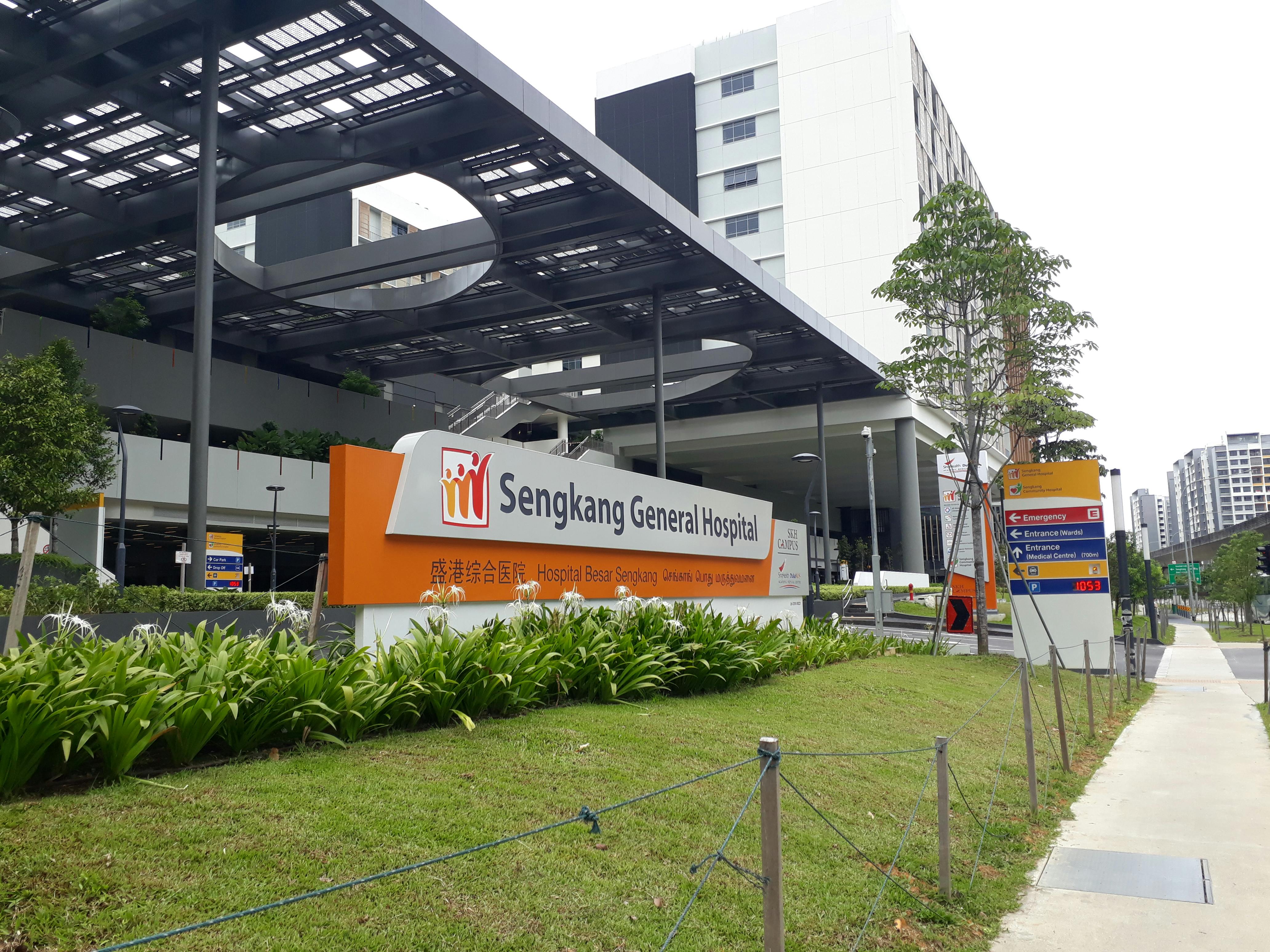 If you are looking for a full-facility hospital, Sengkang General Hospital can be found just a short drive away. It is a public hospital with a capacity of 1000 beds. You can expect general hospital services with community-based care. Sengkang General Hospital also partners with primary care physicians, polyclinics, and intermediate and long-term care providers to offer more community-based care for the residents of North East Singapore.
However, there are numerous clinics in the vicinity of Affinity at Serangoon. Lifelink SN Clinic & Surgery (650m) is one of the nearest clinics you can find. You will be able to seek various types of treatment for emergencies and long-term treatment.