Holland Village
Tags:
Night life
Food paradise
Entertainment
With easy access to the Singapore Botanic Gardens, the Orchard shopping district and Central Business District, the Holland neighborhood is a favourite among the expatriates community in Singapore. Bustling with nightlife along its two famous streets, Lorong Liput and Lorong Mambong, Holland Village is lined with eateries and watering holes. Meanwhile, retail and lifestyle outlets are available at Holland Road Shopping Centre and Holland V Shopping Mall. Further down, Chip Bee Gardens extends the list of dining options including ice cream parlors and artisan bakeries. Nearby, residents can enjoy facilities like the Buona Vista Swimming Complex and Buona Vista Community Centre. Schools include Henry Park Primary School, Ghim Moh Secondary School and Nexus International School. With many apartments sprawled around the neighborhood such as Lincoln Suitses, Sommerville Park and Ridgewood, condominiums like Loft @ Holland and Palms @ Sixth Avenue will soon join the cluster.
Summary
Holland Village (or Holland V, its popular moniker) is named after Holland Road, which in turn was named after Hugh Holland, an early resident. Serendipitously, the Dutch were also the first expatriate community to make this neighbourhood their enclave, a bit of history that is now reflected in the windmill sitting atop the Holland V Shopping Mall.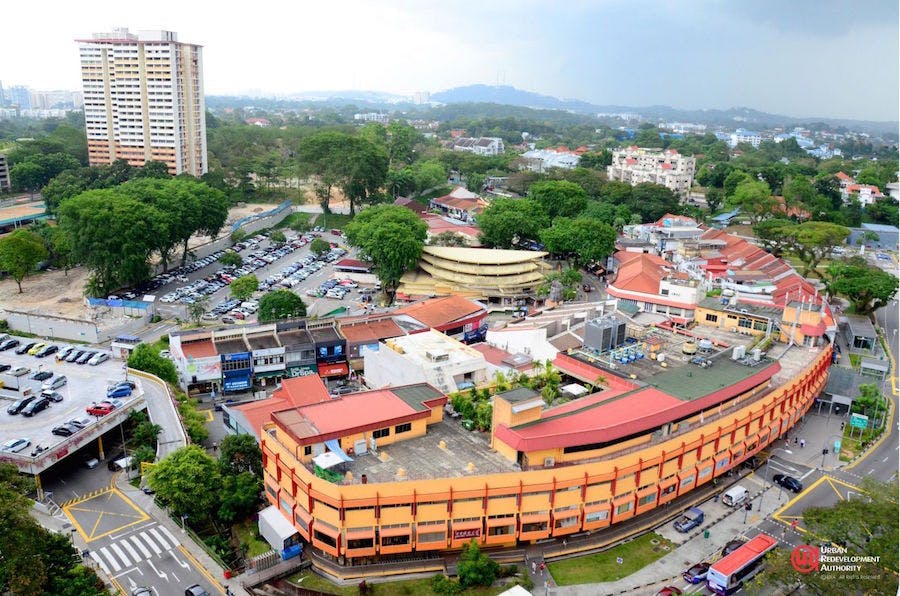 After the Dutch settled there, the British and subsequently other expatriates joined them and residences and amenities soon sprang up that met their needs. Since Holland Village's beginnings as an expatriate enclave, its growth has always been rather organic. In the more recent history of its evolution, it has acted as a hot house of sorts where lifestyle trends were first started. For example, in the 80's, Palm Wine Bar along Lorong Mambong was the forerunner of wine bars in Singapore and Coffee Club opened its first outlet there in 1991, which predates the other gourmet coffee shops such as Starbucks and the Coffee Bean & Tea Leaf.
Today, while Holland Village is well-known as a dining destination, the spirit of experimentation appears to have caught on in its vicinity. A short distance away is One-North, which was developed for the R&D and high technology sectors including biomedical sciences, infocomm technology and media industries, that are housed in developments such as Biopolis, Fusionopolis and Block 71 Ayer Rajah Crescent.
Furthermore, Holland Village will continue to evolve and is set for more buzz with the addition of a new mixed development, residences, a community park and more pedestrian walkways.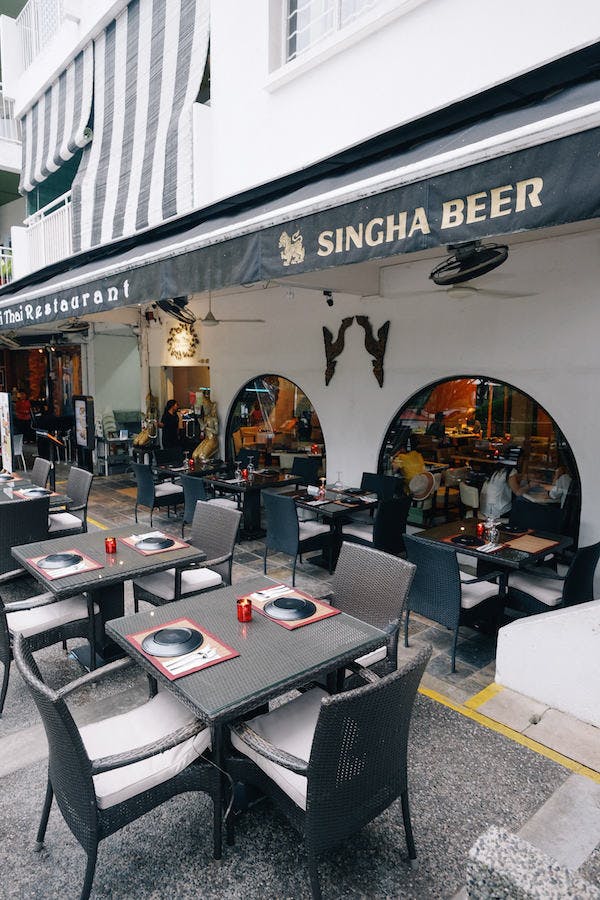 Holland Village - Stay
The HDB blocks of Holland Avenue, Holland Close and Holland Drive surround Holland Village. These are highly sought after as can be imagined given their location. The HDB estates of Dover, Farrer Road, Ghim Moh and Queenstown are also close by and residents there can get to the amenities of the neighbourhood easily.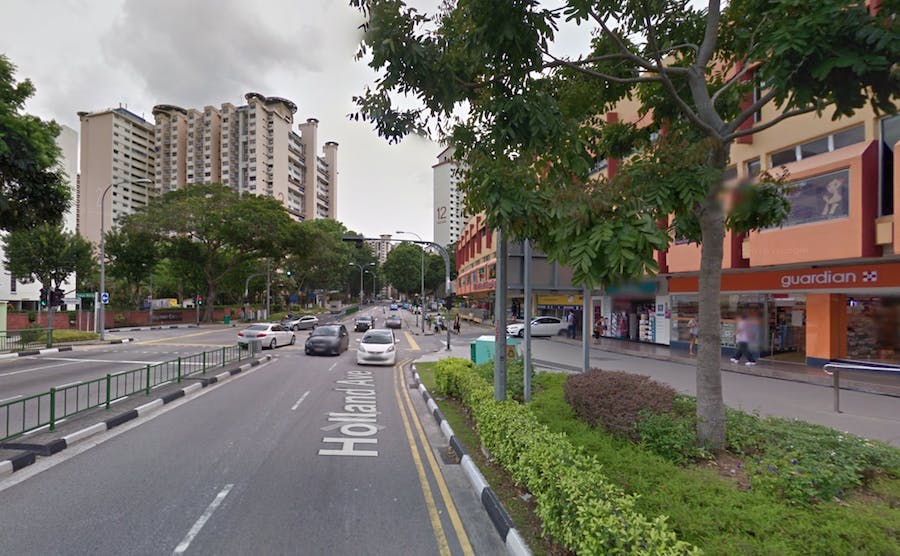 Image: Google Earth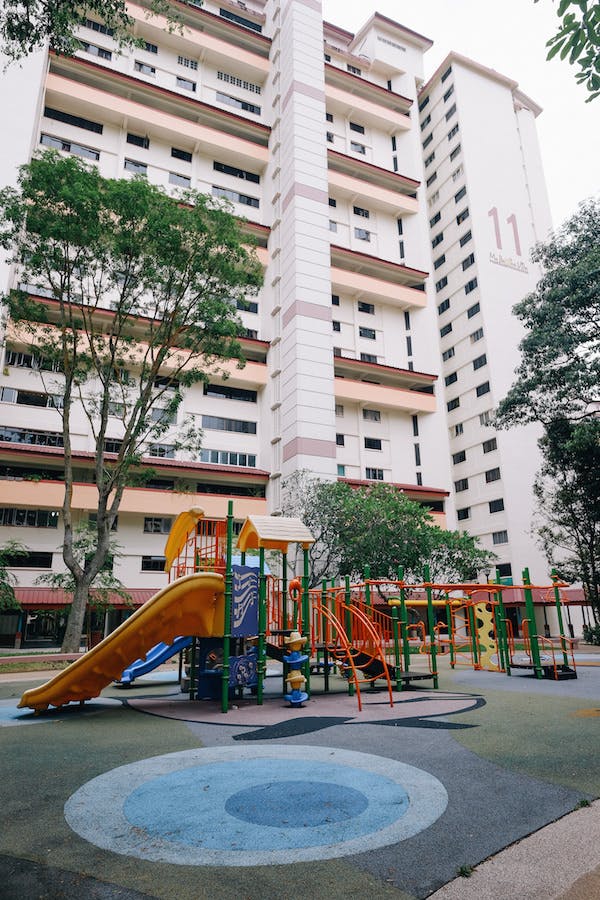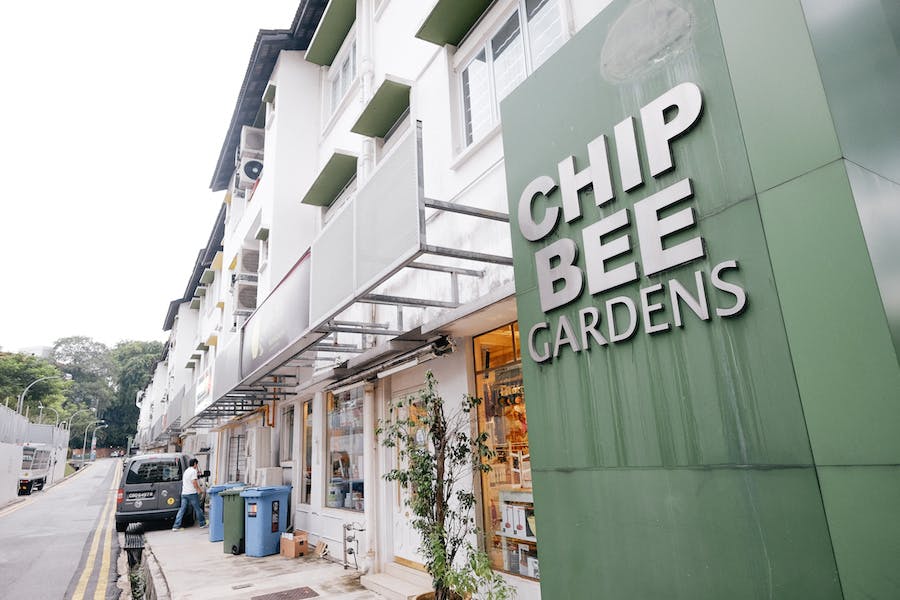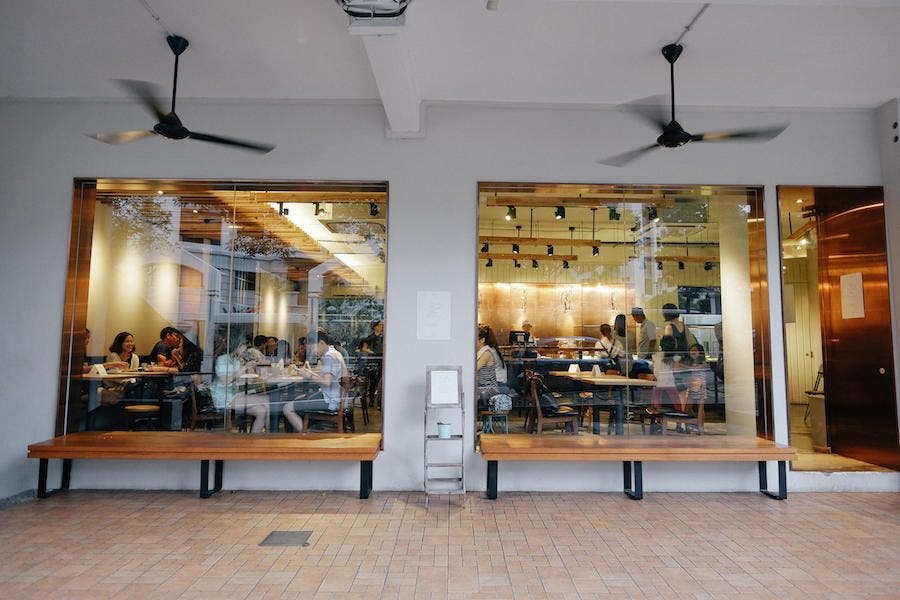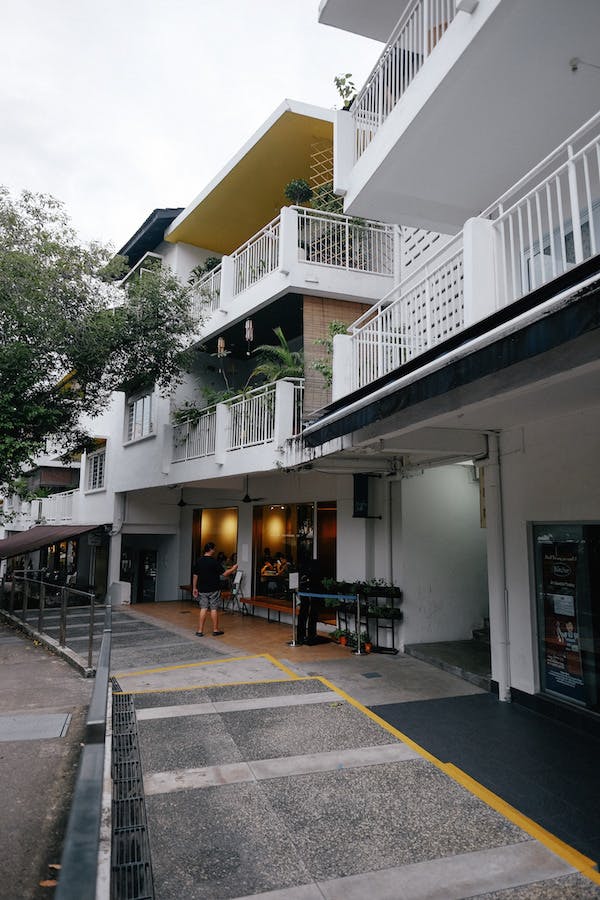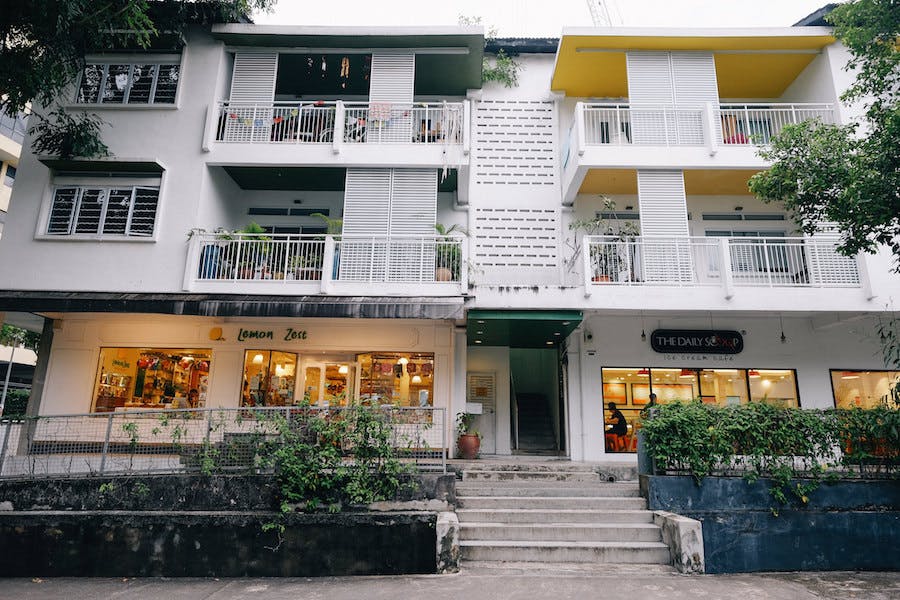 The apartments at Chip Bee Gardens, a blend of residences and shops right by Holland Village that are available for rent, draw many expatriates to stay there.
Holland Road and Farrer Road, as well as many of the roads that diverge from them, are the location for many condominium developments. Some are aging with the possibility of an en-bloc sale while others are brand new with interesting designs. In particular, the Interlace and D'Leedon make a tremendous impression on the landscape with their audacious architecture. D'Leedon is designed by Pritzer Prize-winning architect, Zaha Hadid, known for her futuristic designs, who also designed the Biopolis.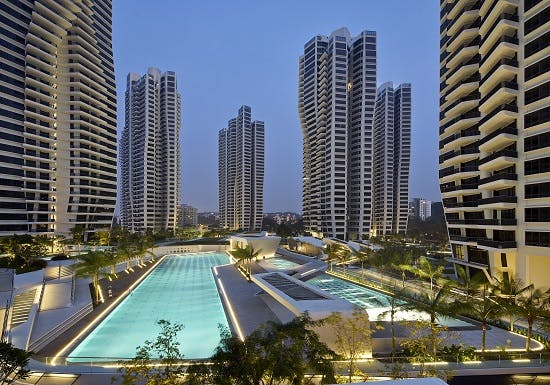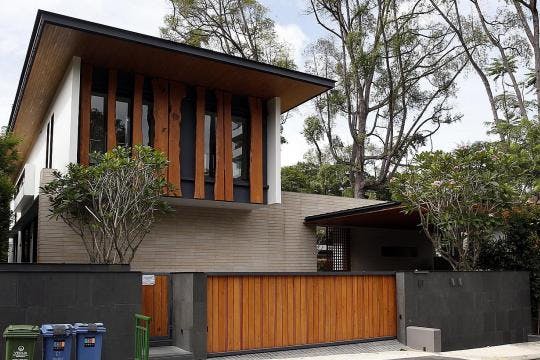 Image: The Straits Times
The bungalows and other landed properties at Holland and Mount Sinai are less visible because they are tucked away from the main roads in more leafy environs. These are among the properties that represent the epitome of luxury and exclusivity in Singapore.
Holland Village- Eat
Of all things, Holland Village is best known as a dining destination. Its streets as well as those of Chip Bee Gardens, are lined with dining establishments. Some of these, such as Crystal Jade, Swensen's and Thai Express, can be found in many other places, but others have become synonymous with Holland Village itself.
These include Fosters, a steakhouse that serves up a mean Devonshire cream tea in charming settings, Michelangelo's for Italian cuisine and Original Sin for upscale vegetarian dining. 2am:dessert bar, which serves sweets up till late has made a name for itself and its chef, Janice Wong, for her cutting edge dessert creations that promise customers a cerebral experience.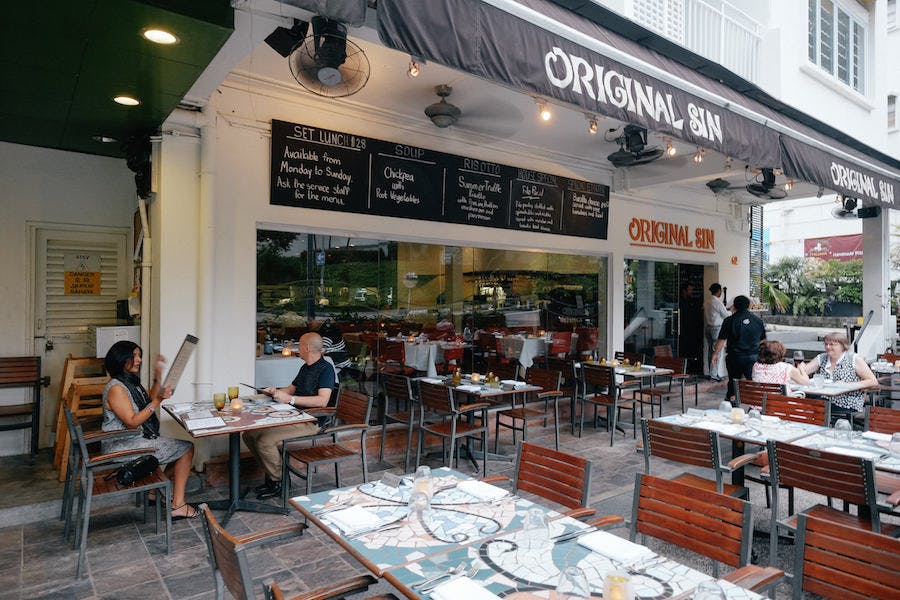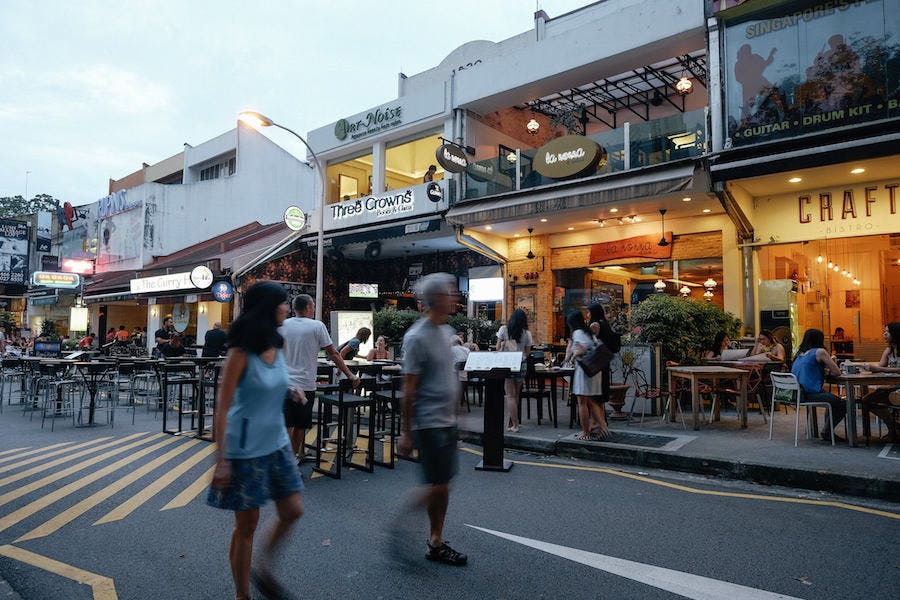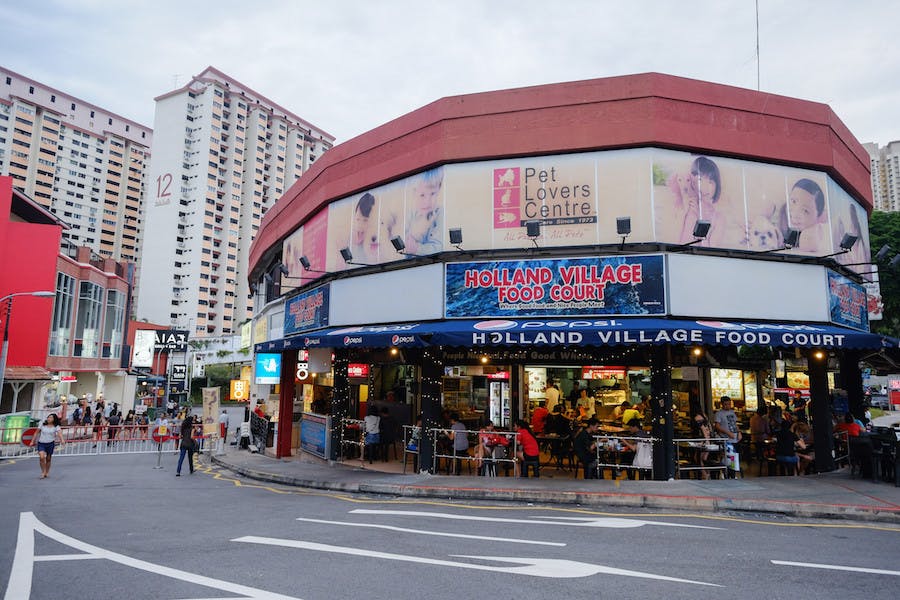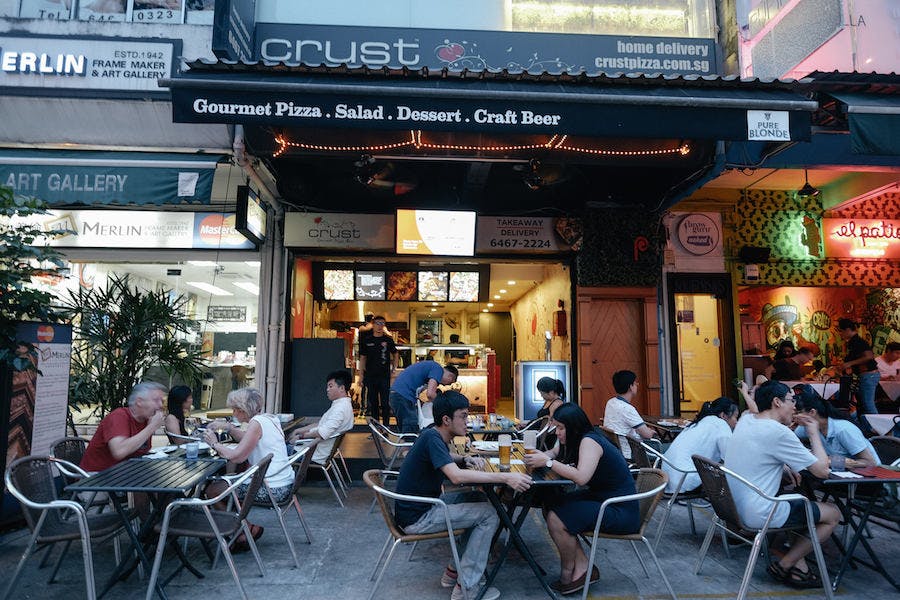 Over at Biopolis, Fusionopolis, Metropolis and the Rochester Mall, there are restaurants to choose from too. Those who love the Swedish meatballs and fried chicken wings at IKEA do not have to travel far either.
The food centres at Holland Village and Ghim Moh as well as the sprinkling of coffee shops in the neighbourhood will satisfy hawker fare cravings, particularly the fried carrot cake at Ghim Moh and the Holland Village XO fish head bee hoon at Dover Crescent.
Just a little distance away are Dempsey Hill and Gillman Barracks, both old barracks which were inventively repurposed as dining and lifestyle destinations. Here, you can find a slew of restaurants, bars and cafes that include Culina for artisanal cuisine, the Mexican Margarita's and Samy's for simply a good bowl of curry. Timbre@Gillman combines casual dining (read pasta and pizza) and music with art while Colbar, short for Colonial Bar, is also somewhat of an institution in the vicinity, for serving pork chop and cider in rustic surroundings.
All these combine to provide residents with dining out options that will suit different lifestyles and budgets.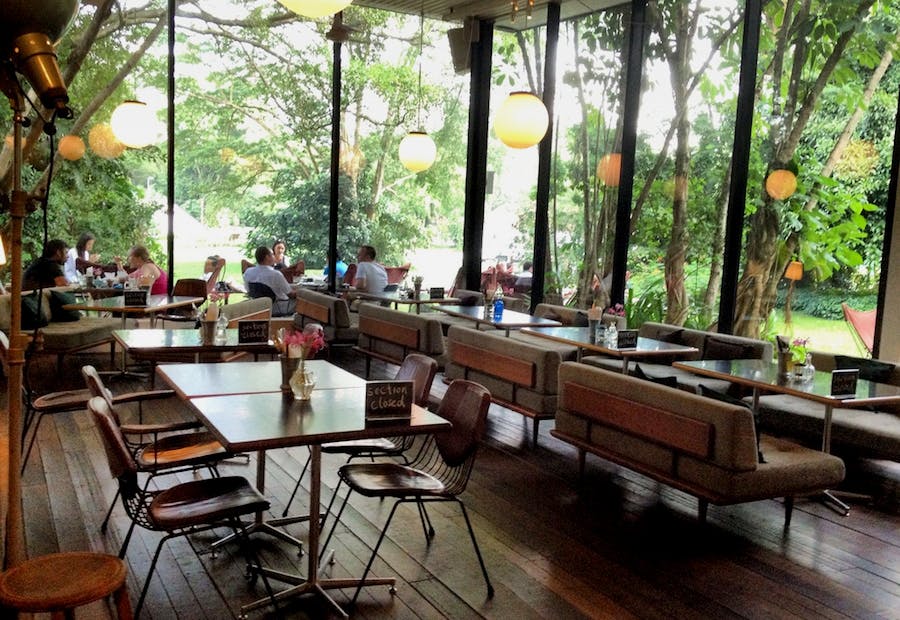 Holland Village - Drink
While it is not the only watering hole in Holland Village itself, others being Baden, Harry's and Tango's, here at 99.co we have picked out Wala Wala, as it is certainly the most iconic. Drawing crowds, young and old, locals and foreigners, with tipples amidst a relaxed atmosphere and nightly live music. Over at Dempsey Hill, the bars include RedDot Brewhouse, Tawandang Microbrewery and the Wine Company.
Coffee Club, given its trendsetting role, will always have a special place, especially in the hearts of those who had their first taste of gourmet coffee there. Costa from London and whose flat white is quite wonderful has an outlet in the Metropolis.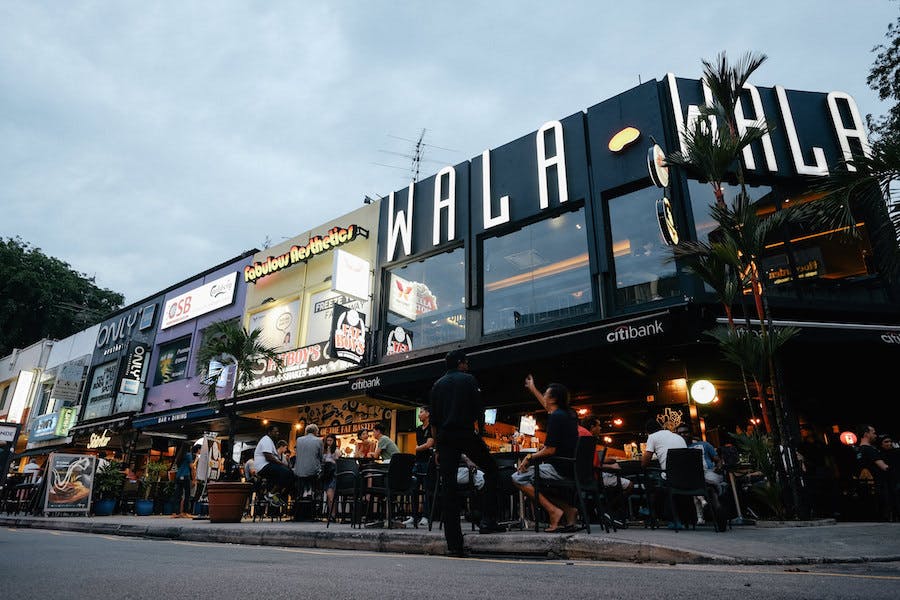 Holland Village - Shop
Holland Village does not feature the colossal malls of Orchard and indeed many neighbourhoods that tend to become quite homogeneous after a while. Individual shopping locations in this neighbourhood are instead full of their own character and the experience of shopping here is quite intimate.
In Holland Village itself, there are the Holland Road Shopping Centre and the Holland V Shopping Mall. The former, the larger of the two, is a maze of shops that have become veritable institutions in this neighbourhood such as Lim's Arts & Living that sells home furnishings, Lipo, a watch shop and Thambi Magazine Store. It is this mish-mash that has given Holland Village a rather bohemian quality though you can also find here the shops that you have come to expect in any neighbourhood like Watsons and Breadtalk.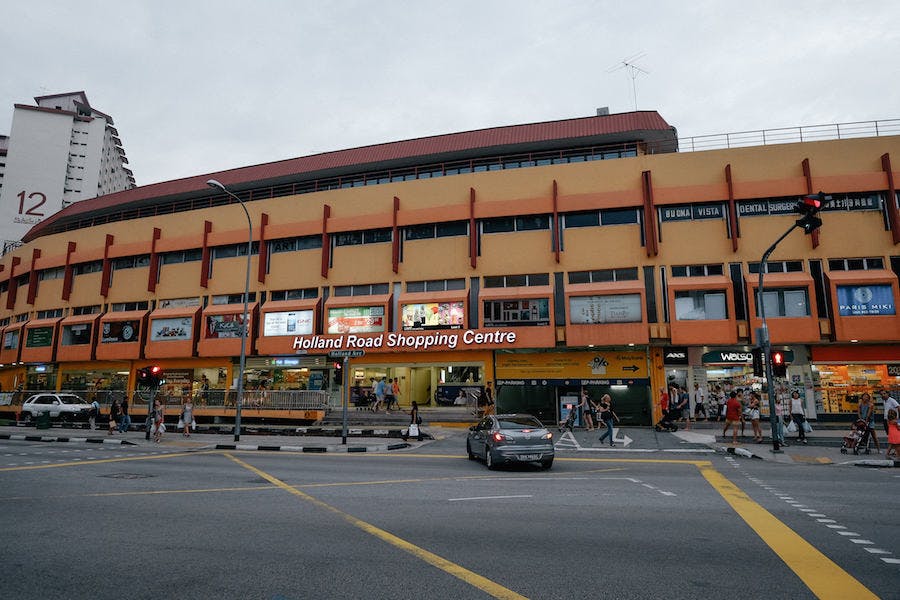 The bohemian vibe continues a little further away in Dempsey Hill and Gillman Barracks, which are not only dining destinations but a haven of eclectic shops that sell antiques and other curios as well. For something more contemporary though, there is the Rochester Mall and of course perennial family favourite, IKEA. Very importantly, residents will be able to find their groceries at the large supermarkets at Fusionopolis, Jelita and Holland Village.
Holland Village - Play
Besides dining and shopping, residents can enjoy more cerebral pursuits. The Singapore Botanic Gardens, which is bidding to become Singapore's first UNESCO World Heritage Site, is not too far down the road. Before it became the venue for family entertainment, it was a place that changed the course of Southeast Asian history for it was here that rubber first began to be cultivated and from here, spread to the rest of the region, leading to new industries and growth.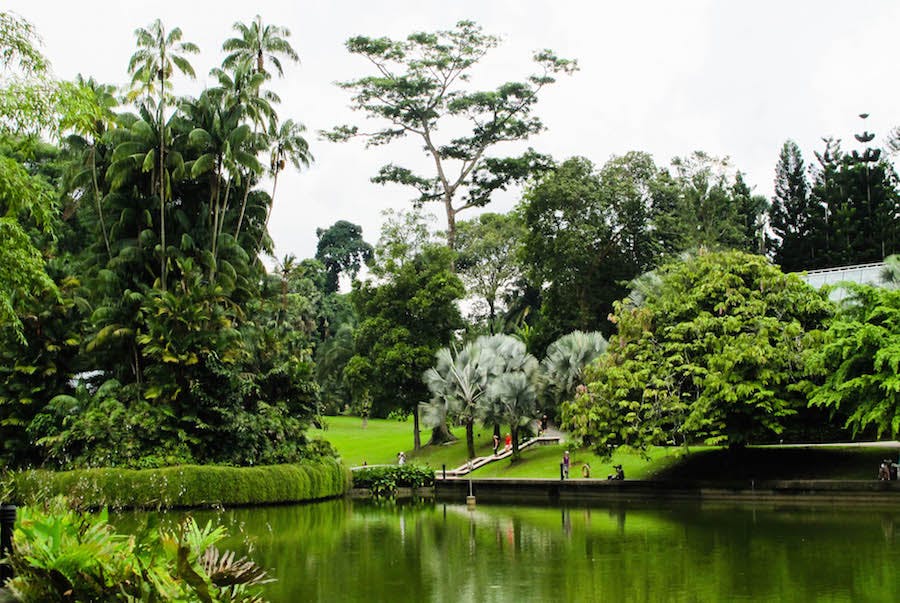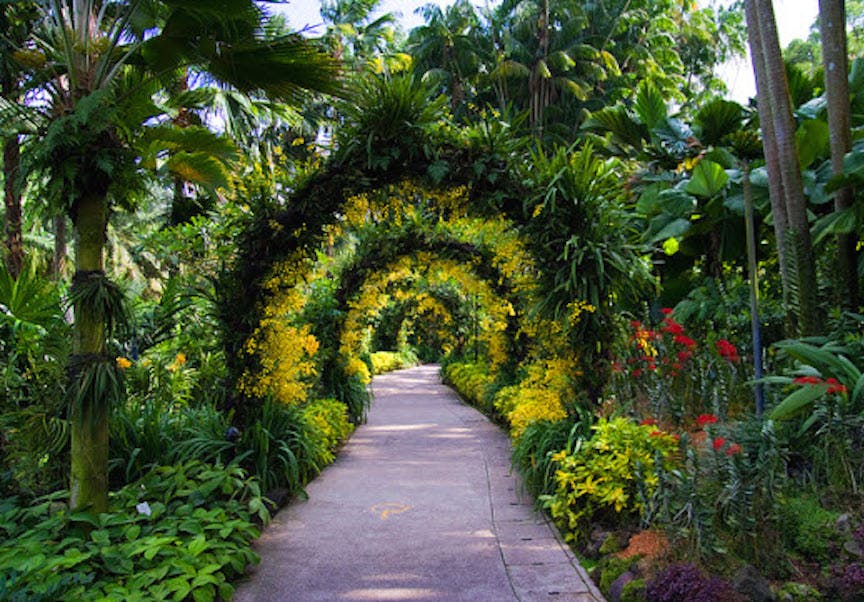 The Lee Kong Chian Natural History Museum located in the Faculty of Science in the National University of Singapore was opened this year to much excitement, the attraction being the three dinosaurs that are displayed there. These are the skeletons of some of the biggest creatures to walk on earth some 150 million years ago and were found together at a quarry in Wyoming in the United States. Two of them are adults while the baby, at just 12 metres long, has been named Twinky. Rather than read the information off signs next to the exhibits, visitors can interact with the artefacts through an app called App-ollonia.
Beyond dinosaurs, the museum's vision is to be a leader in Southeast Asian biodiversity through research, education and outreach. The exhibits bring out a strong emphasis on Southeast flora and fauna and reveal the efforts that have been made to conserve our natural heritage.
After all the mental stimulation, perhaps you just want to sit back and watch a good show. The Star Performing Arts Centre includes the Star Theatre, touted as Singapore's only 5000-seat theatre, features state-of-the-art facilities and seating arrangement that promises a cozier experience for the audience. Famous performers who have staged concerts there include David Foster, Michael Learns to Rock and The XX.
Holland Village - Learn
It seems apt that a neighbourhood that is on the cutting edge of things and with a focus on learning and discovery should be an education hub. MOE itself is located in one-north next to the Biopolis. Nearby are popular MOE schools such as Anglo-Chinese School (Independent), Anglo-Chinese Junior College and the Fairfield Methodist Schools.
In particular, ACS(I) is the only mainstream school in Singapore that offers the International Baccalaureate (IB) programme to its Integrated Programme (IP) students. IP students are not required to sit for the 'O' level examination but unlike other IP schools where students take the more traditional route of studying for the 'A' level examination at the end of six years with their schools, ACS(I) students go on the IB programme which emphasises interdisciplinary thinking and is accepted internationally for entry into higher education. This bold move by the school has paid off for ACS(I) is consistently ranked among the top three IB schools worldwide.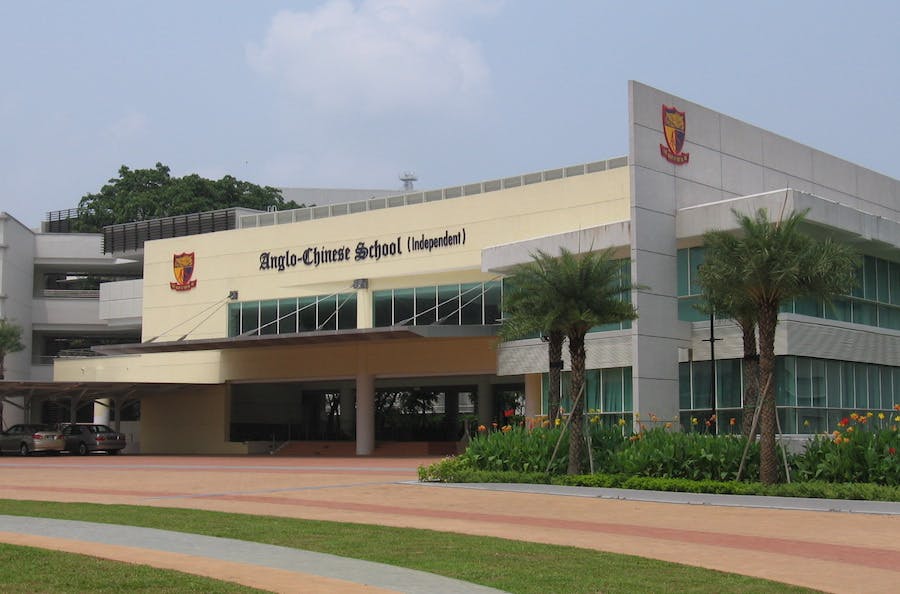 The international schools are also crowded around there (no less than ten). These include the International School Singapore, Avondale Grammar School, ACS (international), Dover Court International School, Nexus International School, International Community School, Singapore Japanese School, Tanglin Trust School and the United World College South East Asia (UWCSEA).
There are a number of tertiary institutions here that is definitely more than in any other neighbourhoods. These are INSEAD, a graduate business school with campuses all over the world, the National University of Singapore, Singapore Institute of Management and Singapore Polytechnic.
Holland Village - Move
Holland Village MRT Station is located right smack in Holland Village itself. Other MRT Stations in the neighbourhood include Buona Vista, Farrer Road and one-north on the Circle Line. Buona Vista MRT Station is also a station for the East-West Line. All these allow convenient access via public transport to and from other parts of the country.
Residents who drive will find it easy to access, through the network of roads that criss-cross around the neighbourhood, to get to Bukit Timah, Clementi, Orchard and Tanglin. They will also be able to get to other parts of the country quickly via the Ayer Rajah Expressway (AYE) and Central Expressway (CTE).
Holland Village - Parks and Gardens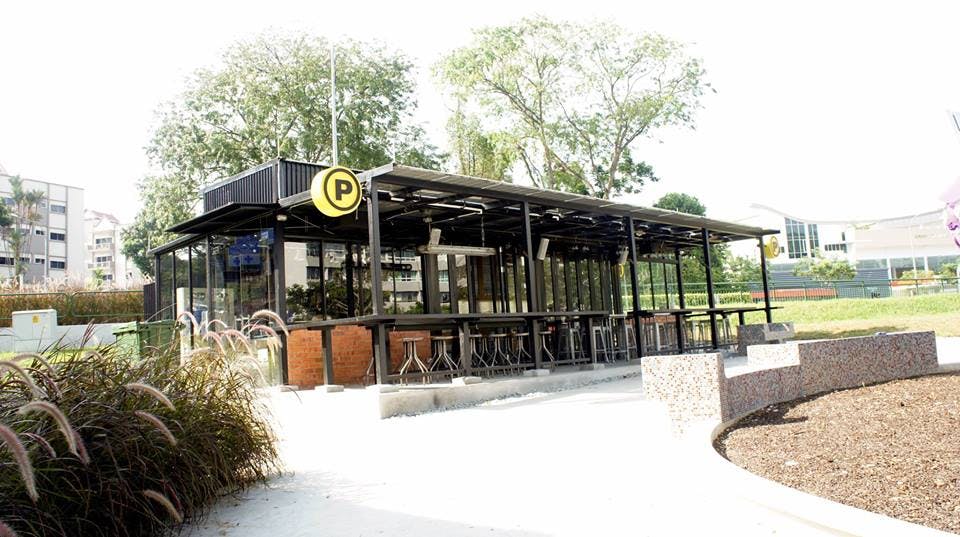 Located at the junction of Holland Road and Holland Avenue, Holland Village Park is a slice of peace and tranquillity that helps give Holland Village an aesthetically pleasing look. Triangular in shape and gently sloping, this 0.3-hectare park provides residents with a brief respite from the hustle and bustle of the city. You can sit back and relax under the shade of the lush greenery, which includes three mature rain trees. Alternatively, indulge in a culinary experience at the Gastro Bar, which is uniquely named Park. Although Holland Village does not have any big parks itself, its convenient location makes loads of green spaces easily accessible. Singapore Botanic Gardens is just a few stops on the bus. Otherwise, you think it is too mainstream,  go check the hidden gem Rail Corridor instead. This scenic stretch runs from Woodlands all the way to Tanjong Pagar and was originally the railway connecting Singapore with Malaysia. It has now been transformed into an amazing pathway which is perfect for exploring.
Shortlist folder is empty
Search for listings to shortlist